One of my favorite chocolates from Costco I've tried this holiday season!
Please note that this review was not paid for or sponsored by any third party. The opinions in this review are strictly my own. I am not affiliated with Costco or any of its suppliers. I am just a fan of the company. I write these reviews to help my fellow shoppers.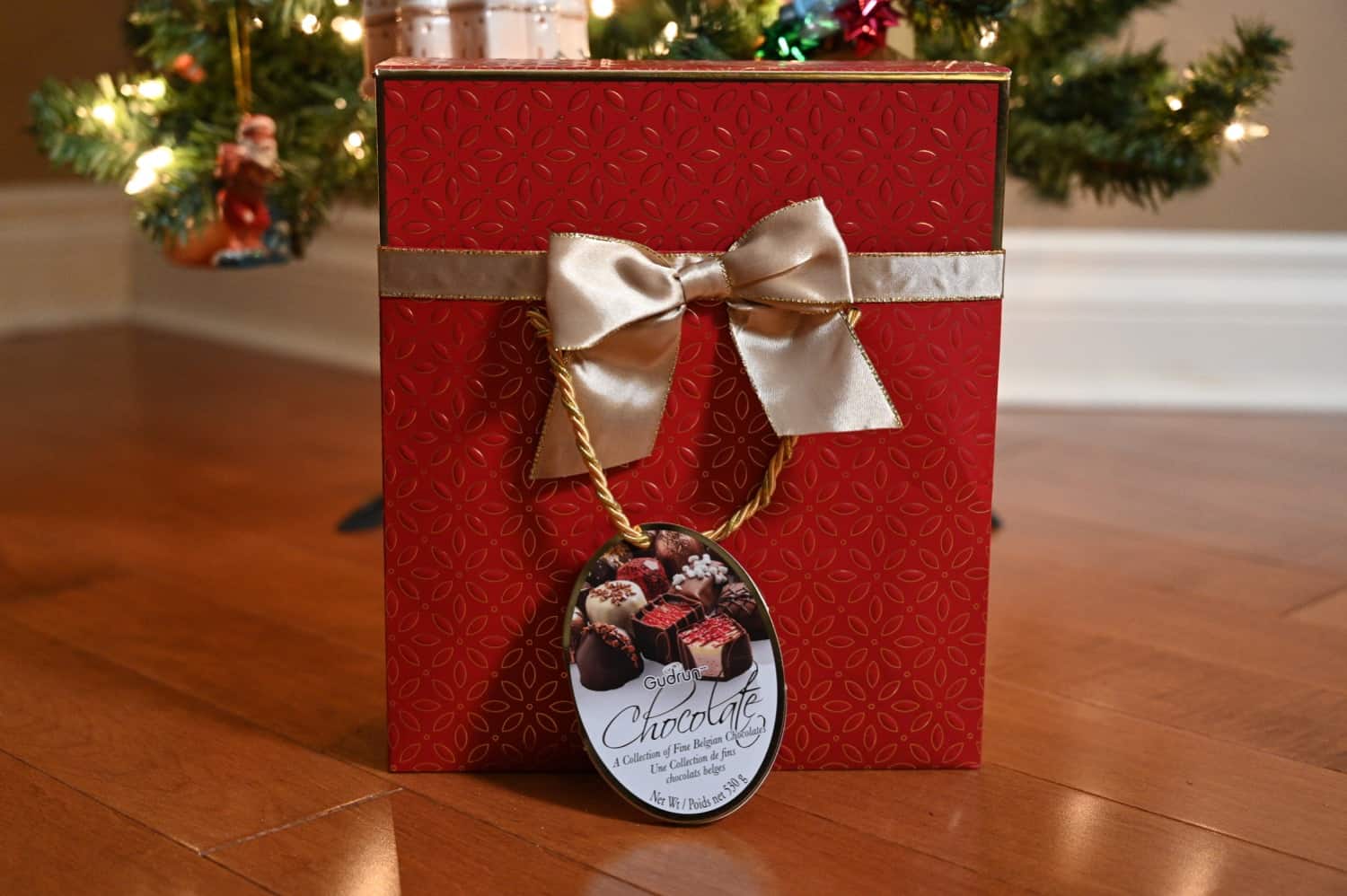 Sean and I bought a ton of chocolate from Costco to review for the blog. We're chocolate people so surely eating ten boxes of chocolate to review was something we could definitely do before the holidays. This past weekend was the weekend I decided we would eat ALL the chocolate. Today I'm reviewing the Costco Gudrun Fine Belgian Chocolates.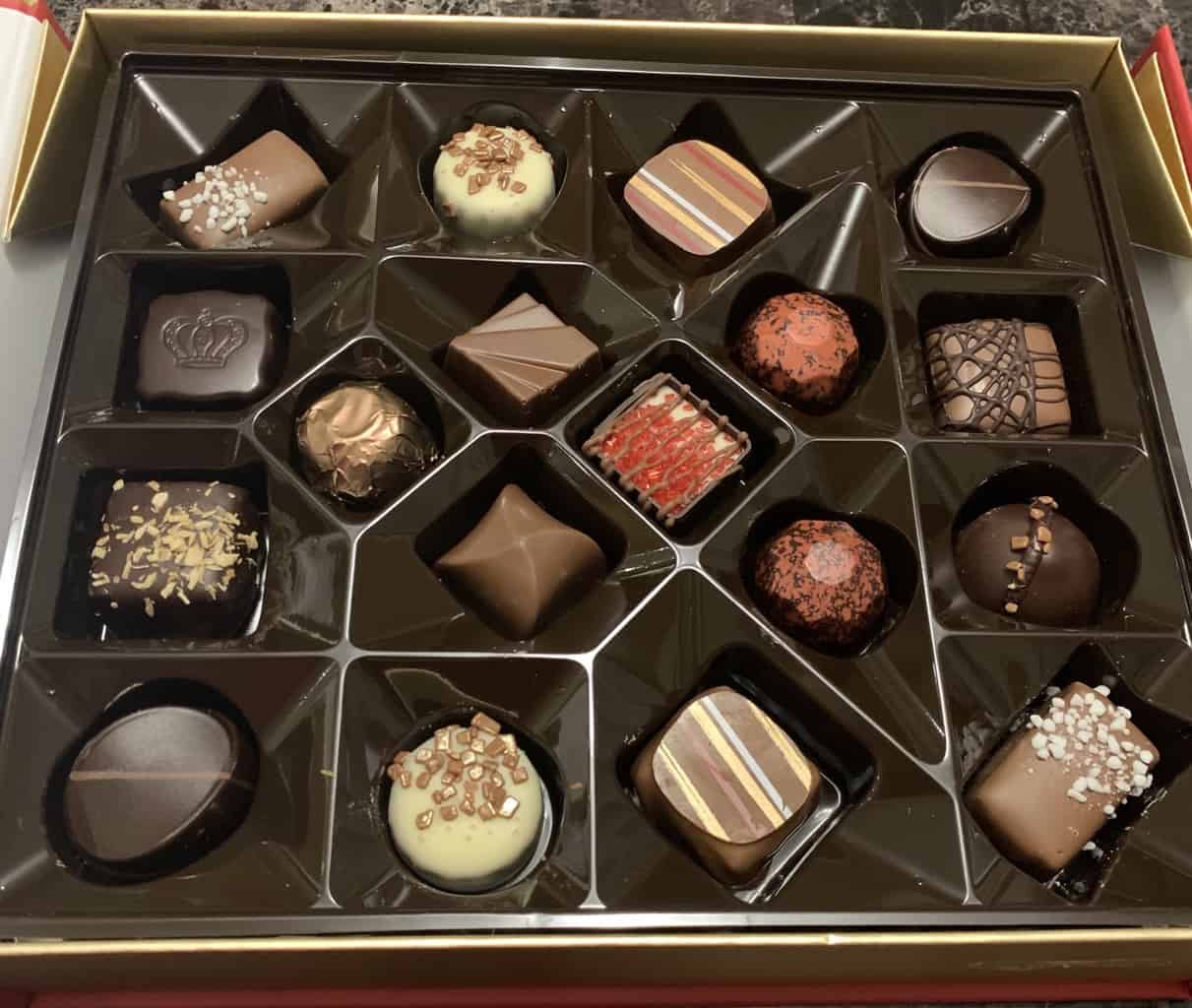 Taste
These are some of my favorite chocolates I've tried this year. The chocolate tastes higher quality than other chocolates I've tried this year and the thing that stood out most was I found they were less sweet/sugary.
I also really loved the different flavors in the box. There's a good mix of fruity and chocolaty. The Lina, Jasmin and Terra are probably my favorite but honestly they're all really good. These are also probably the fanciest looking chocolates I've had from Costco this year.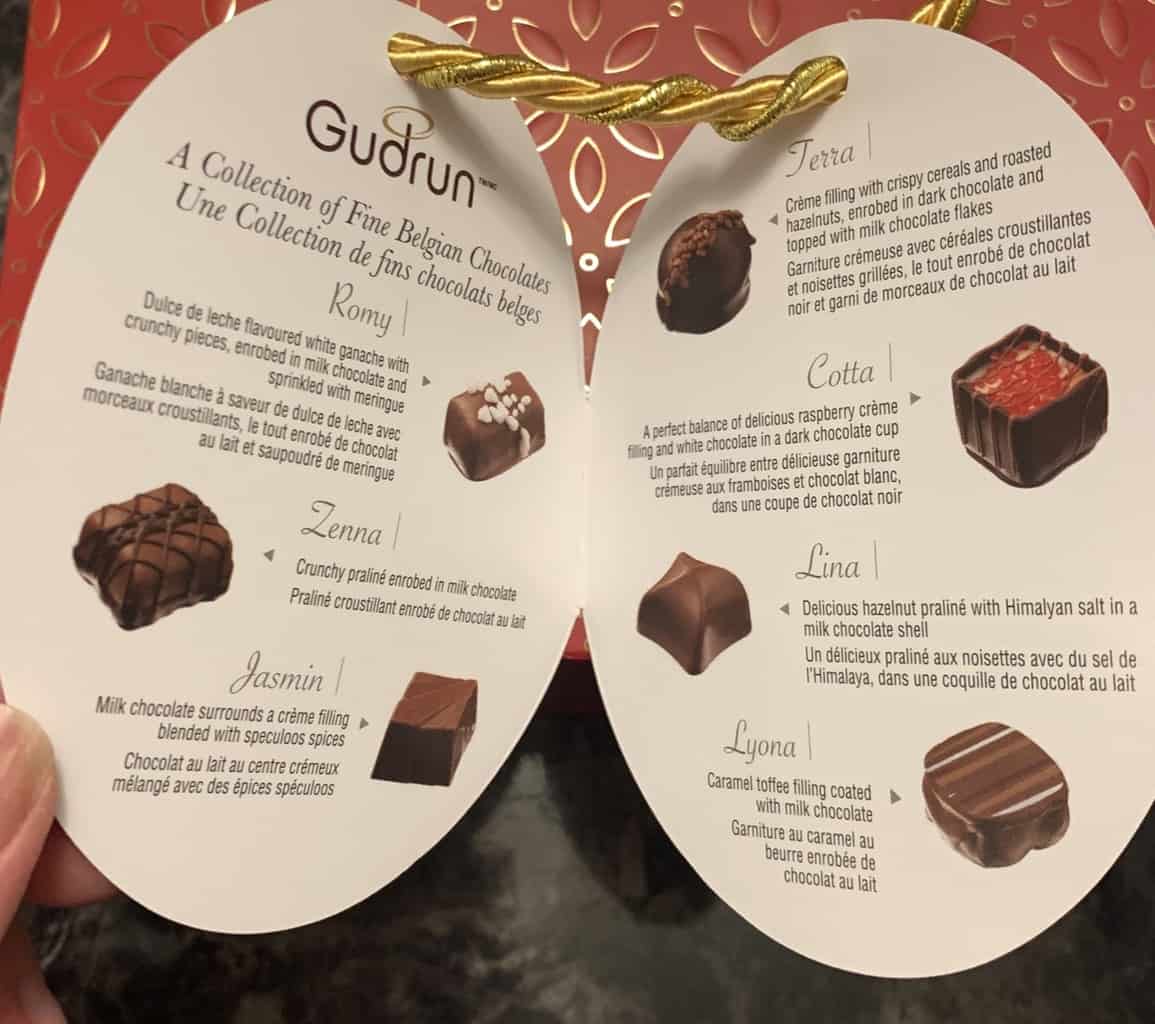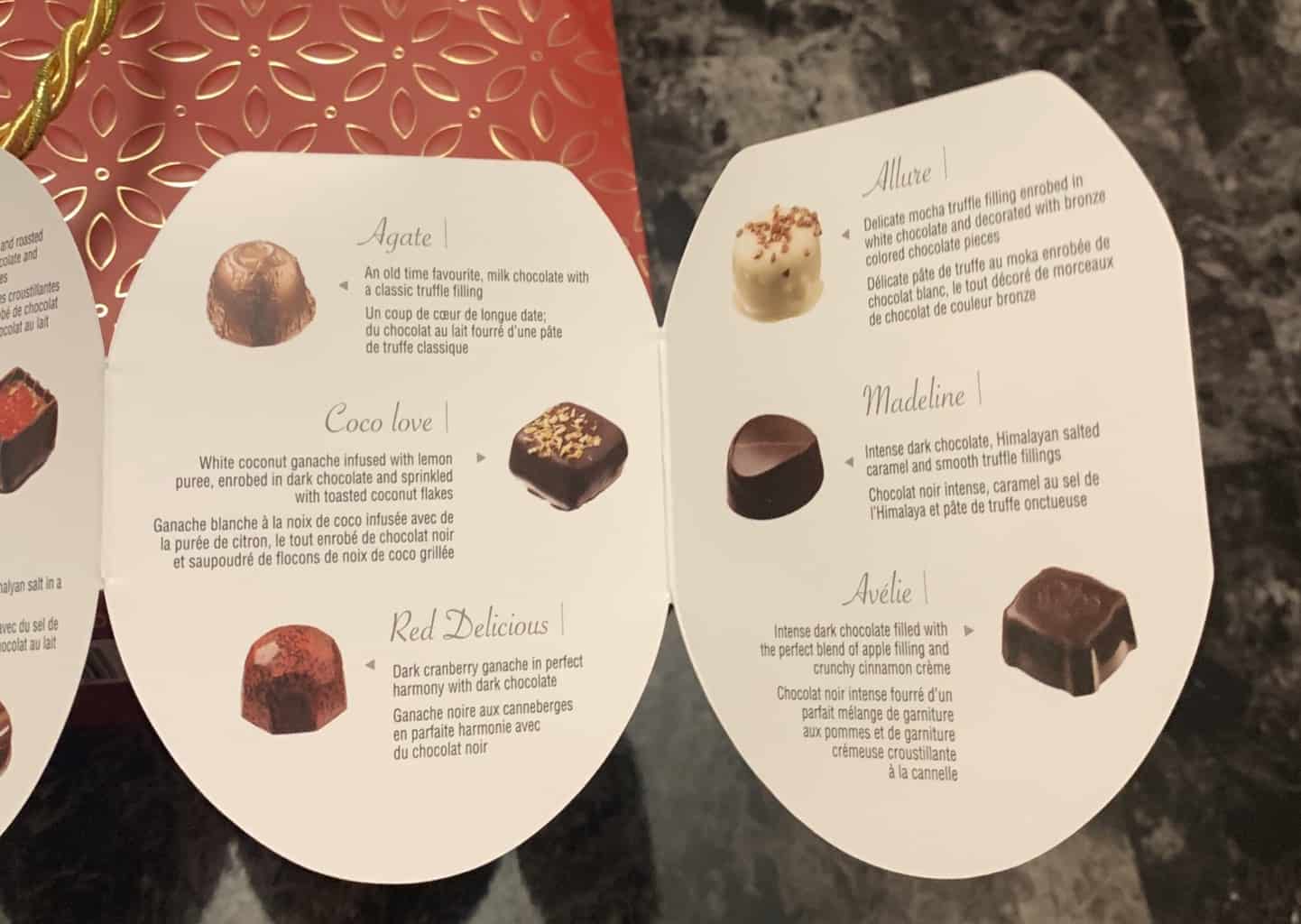 Cost
I paid $16.99 Canadian for the box of 36 chocolates. I would say these are quite reasonably priced.
Convenience
The chocolates come in a cute little reusable gift bag. The expiry date is about nine months from the date I purchased the chocolates. These would make a wonderful gift or are also good just to have around the house for the holidays.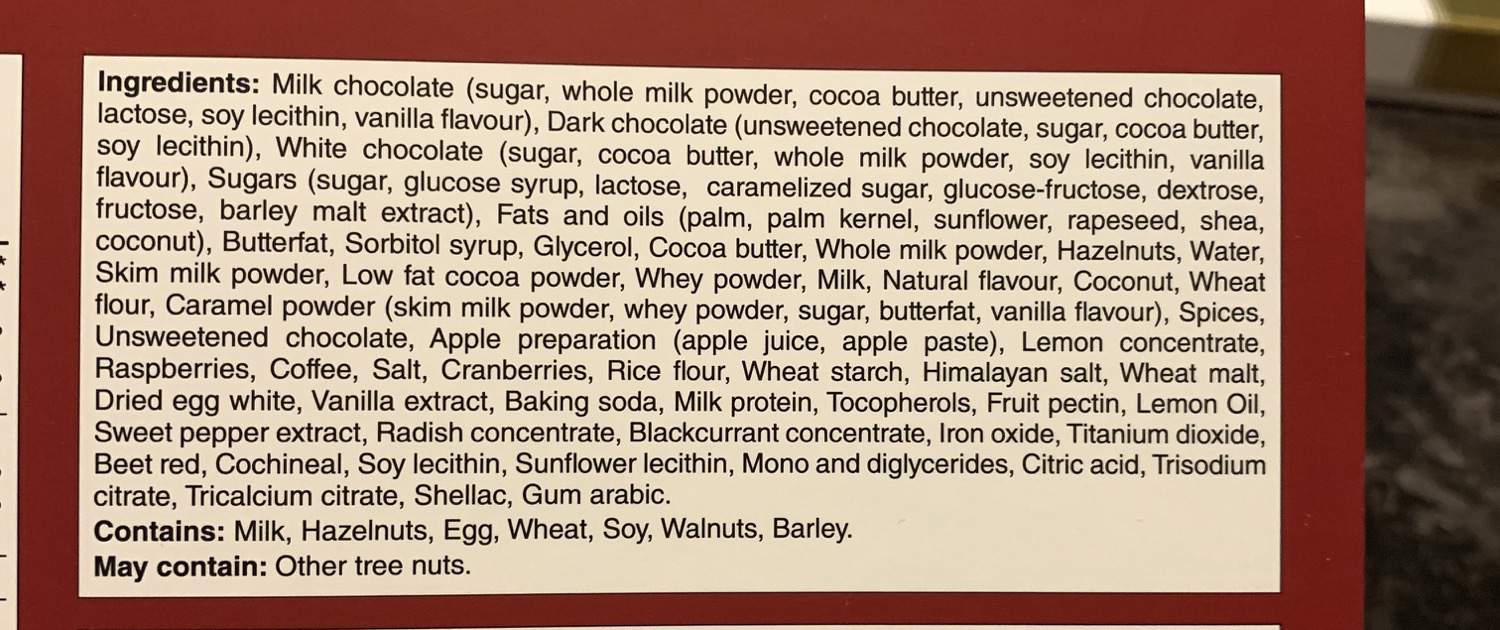 Nutrition
Three chocolates is 210 calories, 13 grams of fat, 21 grams of carbohydrates, two grams of protein, 20 mg of sodium, 20 grams of sugar and one gram of fibre. These are not healthy, especially if you can easily eat like 8 in one sitting, which is something I've definitely done in the past with boxes of chocolates.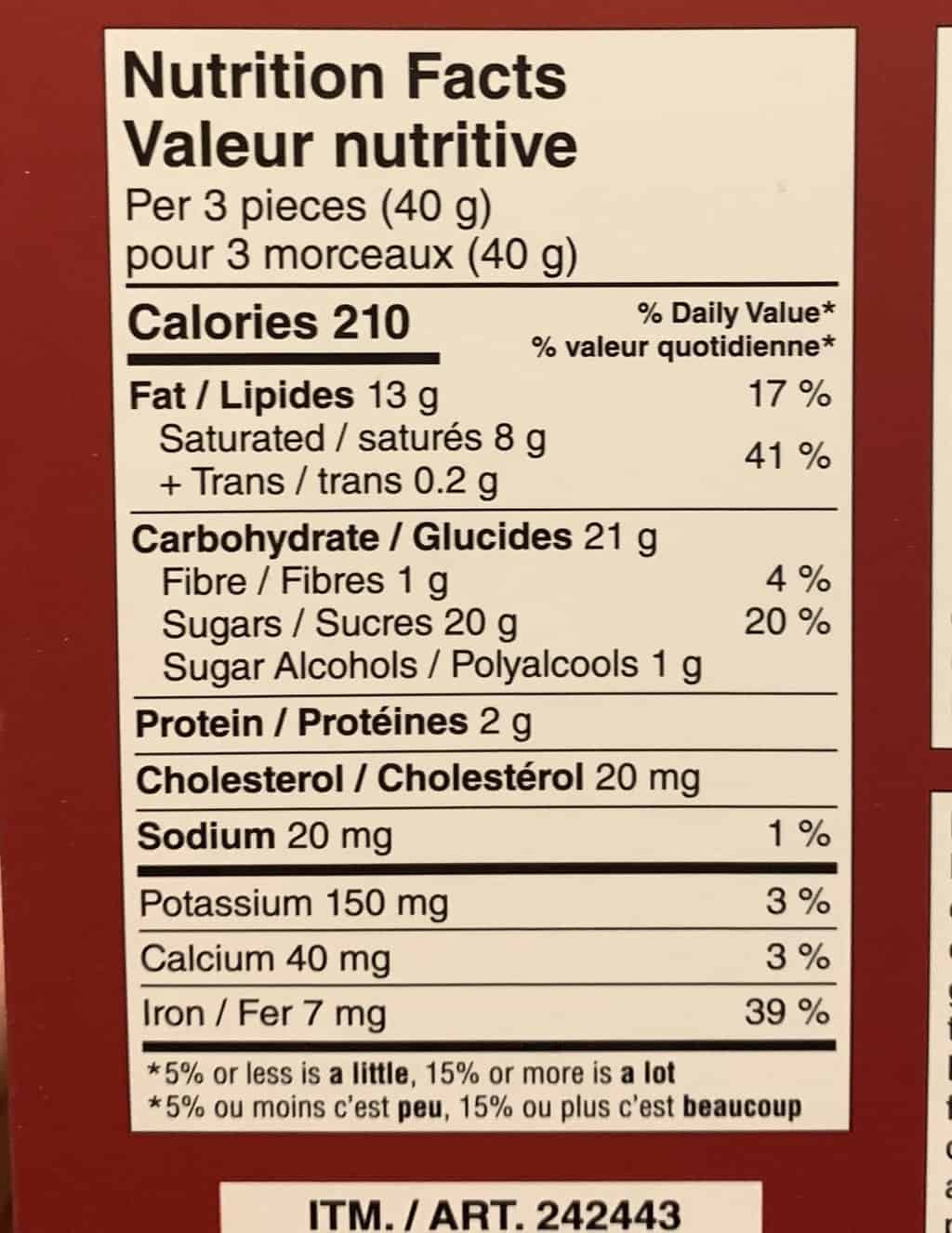 I'm excited to eat more of these chocolates. If you're looking for some kind of chocolates to gift this year I would consider picking these up.
Taste: 8.5/10
Cost: 8/10
Convenience: 10/10
Nutrition: 0/10
Do you like fruity chocolates? If so what's your favorite fruity flavor chocolate combination?