These are really delicious! Honestly, they'd make a great gift!
Please note that this review was not paid for or sponsored by any third party. I purchased this product with my own money. I am not affiliated with Costco or any of its suppliers. I am just a fan of the company who writes these reviews to help my fellow shoppers. The opinions in this review are strictly my own.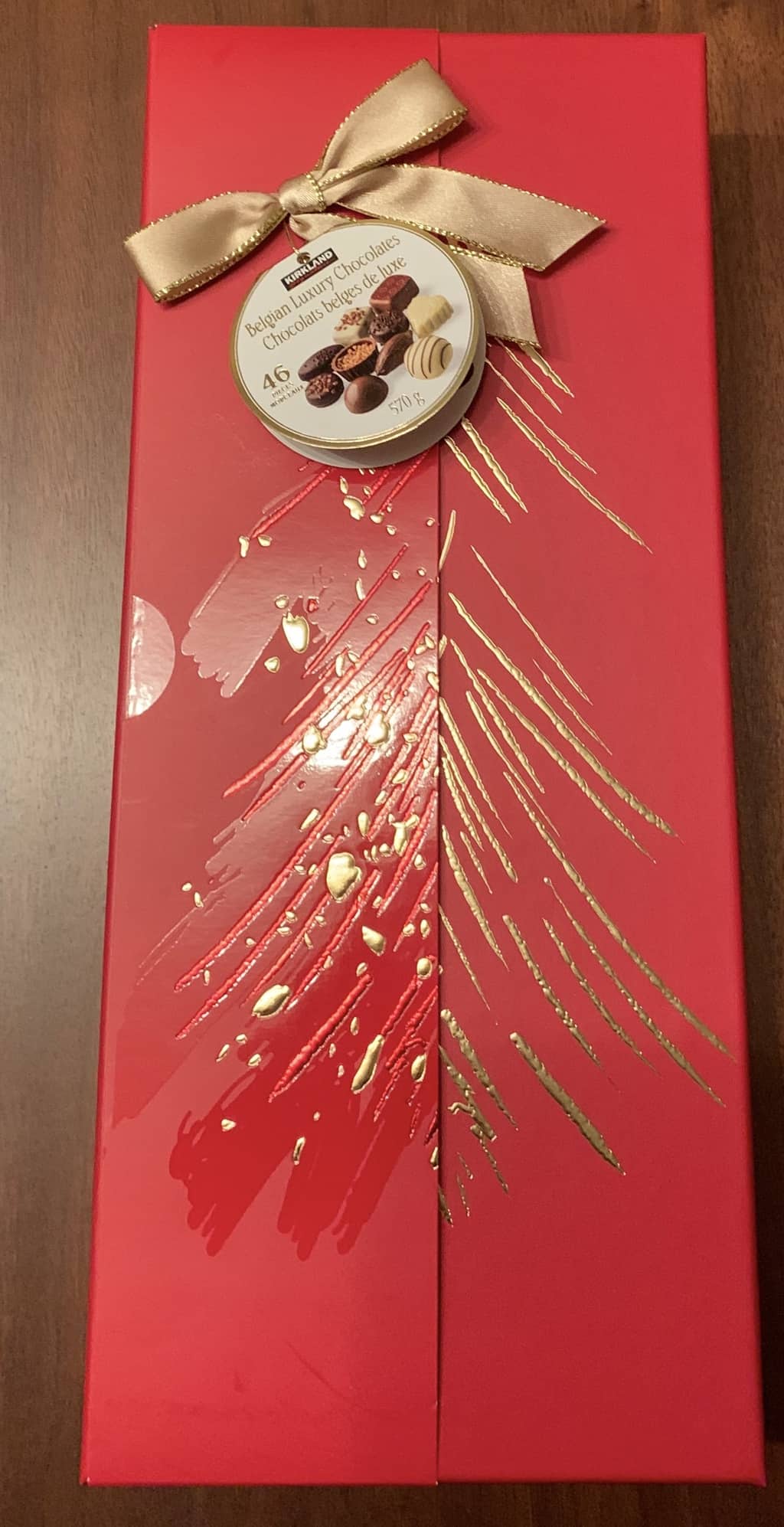 It's the season for chocolates and when Sean and I were last at Costco we saw this beautiful box of Costco Kirkland Signature Belgian Luxury Chocolates and knew we had to pick them up to try! These would make a LOVELY gift!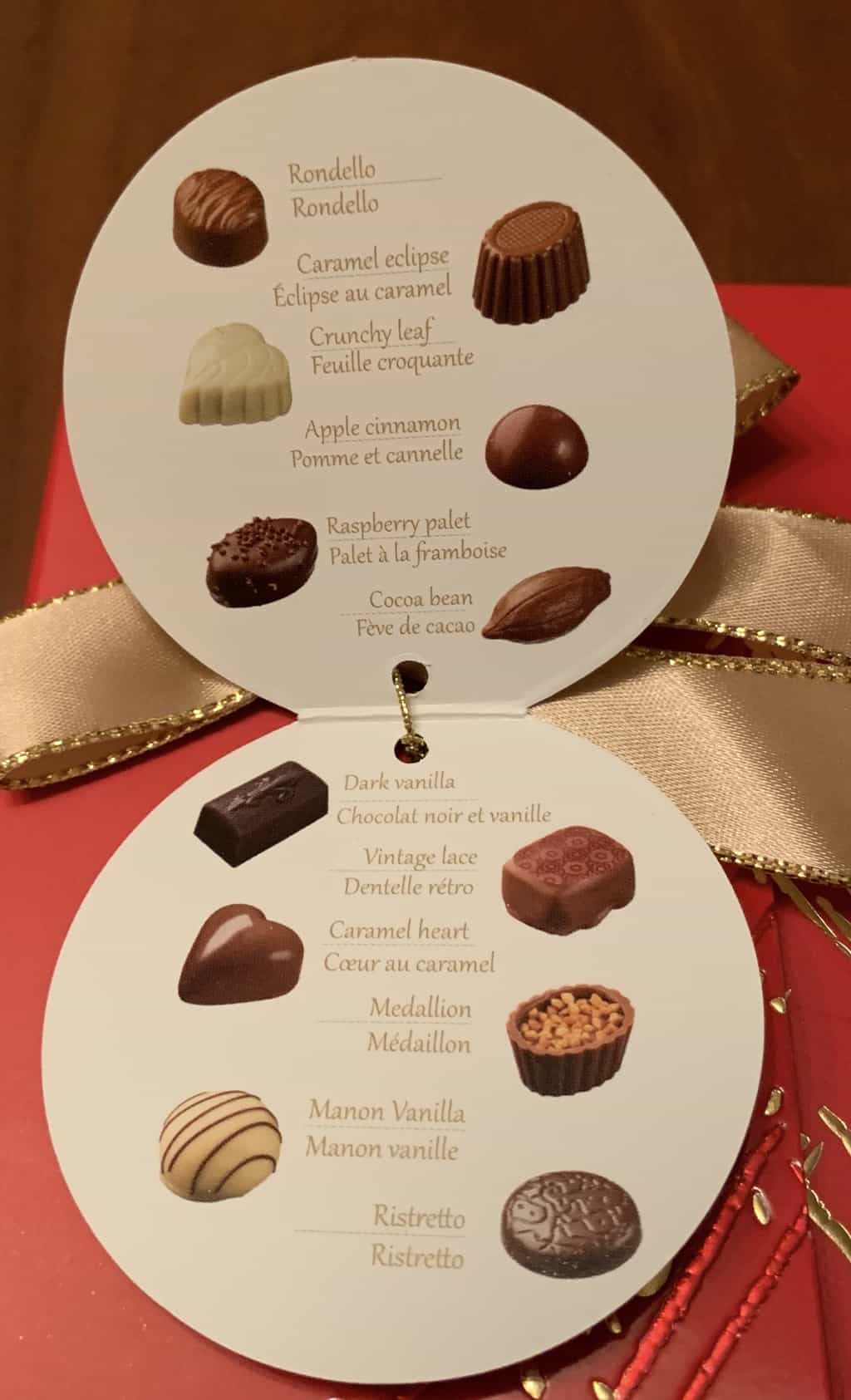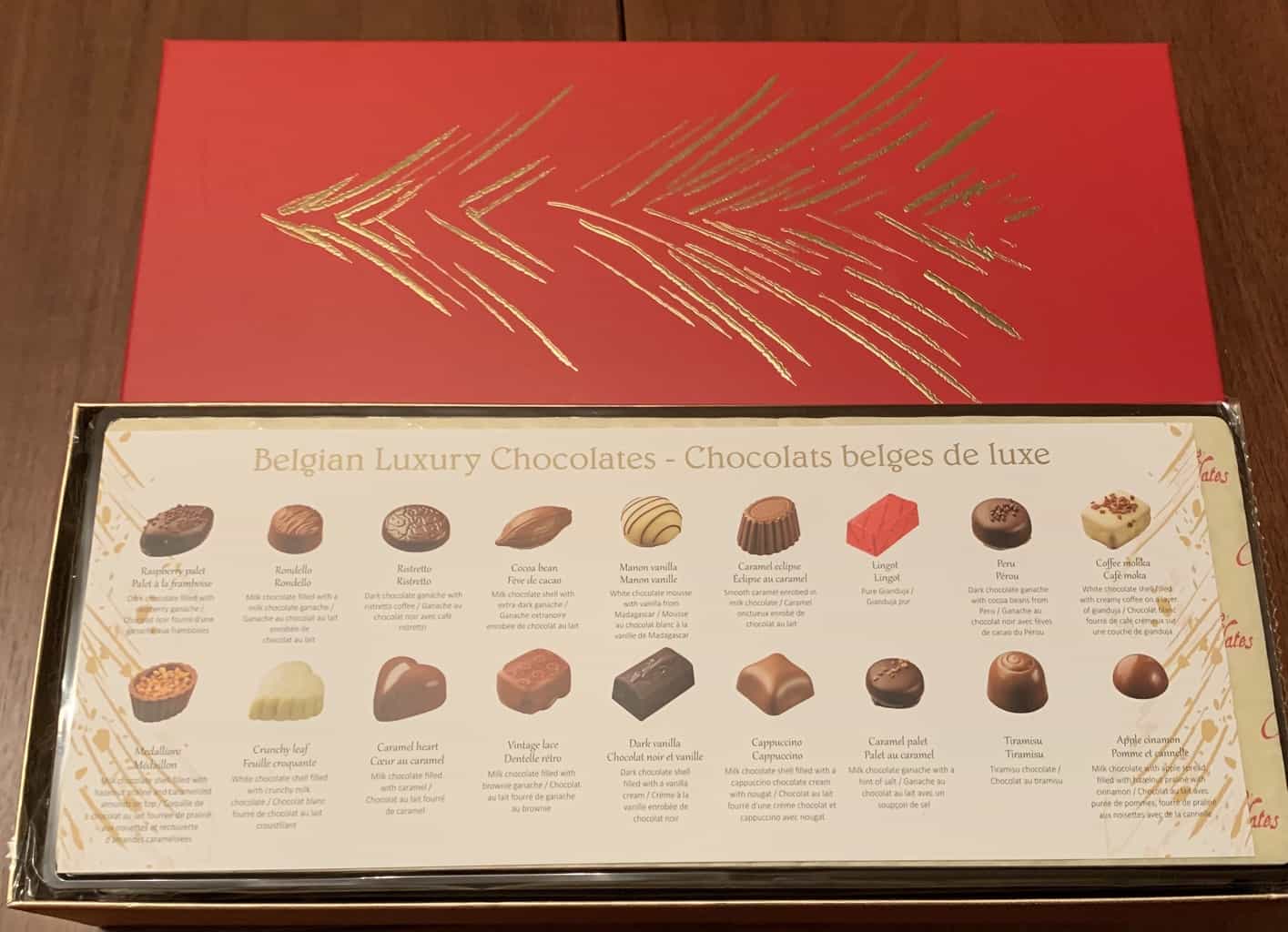 Taste
Yum yum yum! There's not a single chocolate in the box that I didn't like. There's many different kinds of chocolate so there's definitely a chocolate for everyone. My favorite is probably the "raspberry palet" but the cocoa bean, tiramisu and vintage lace are also some of my favorites.
The chocolate tastes of very high quality and is smooth and creamy and lingers in your mouth for quite some time after eating it. There's a huge variety of fillings and I enjoyed them all, some are nutty, some chocolaty, there's caramel and also some fruity fillings.
Some of the chocolates are sweeter than others, like the caramel heart is quite sweet. There's dark chocolate, milk chocolate and white chocolate all in the box so no matter what everyone prefers there's a chocolate for them.
I highly recommend this box of chocolates for either yourself or as a gift. They're delicious and the variety can't be beat.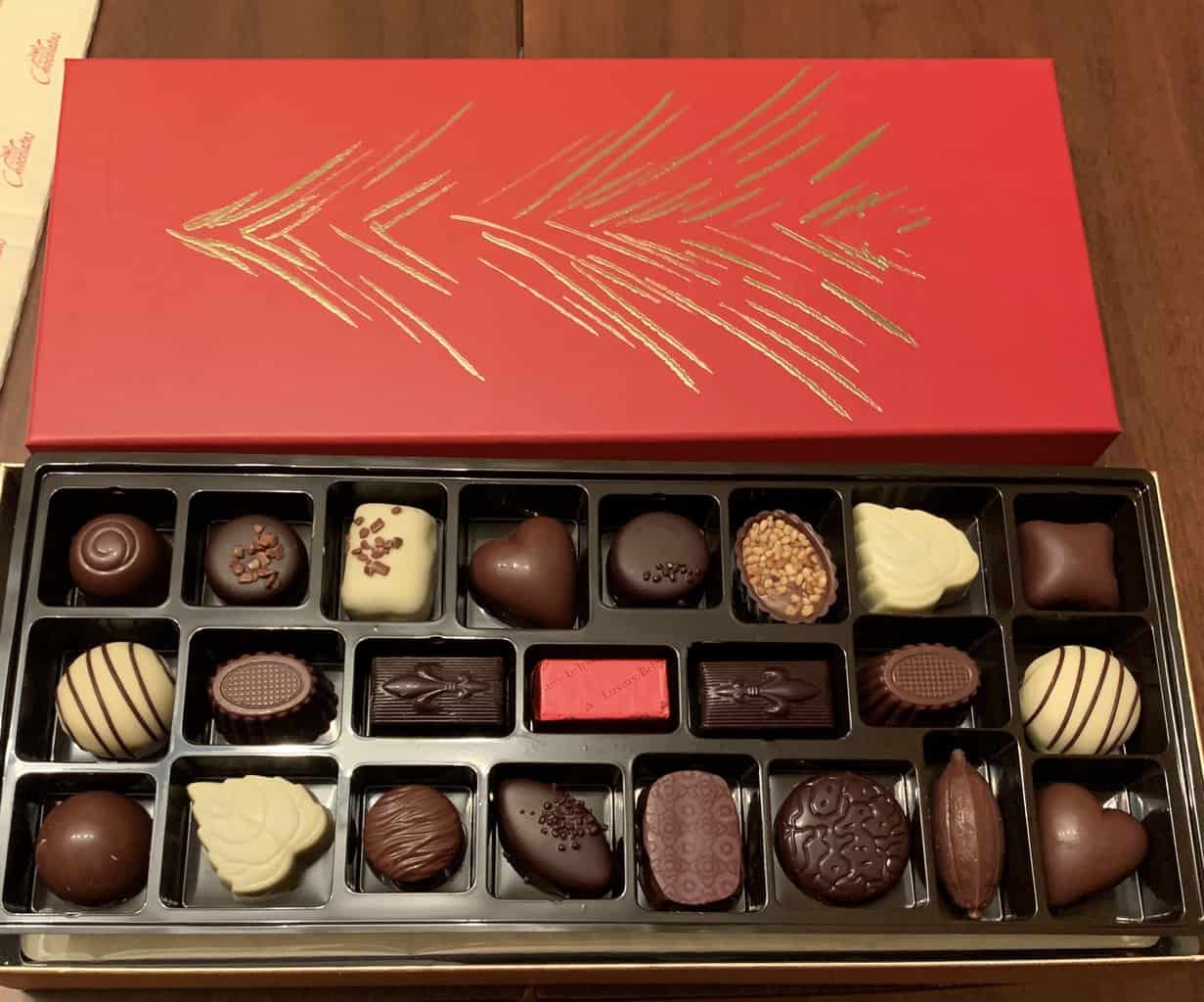 Cost
I paid $17.99 for the Costco Kirkland Signature Belgian Luxury Chocolates. At first, I thought this was very expensive but now I've decided it's a completely reasonable price. There are 48 chocolates in the box.
Convenience
Each box contains two separately wrapped packages of 24 chocolates. Unfortunately once you open the wrapper around the chocolates there's no way to reseal them. They do come in a nice box though!
As I said, these would make a wonderful gift or treat to have at home around the holidays.
Nutrition
Maybe not that healthy for your body but good for the soul! Three chocolates is 190 calories, 11 grams of fat, 16 grams of sugar, two grams of protein, 25 mg of sodium, one gram of fibre and 18 grams of carbohydrates.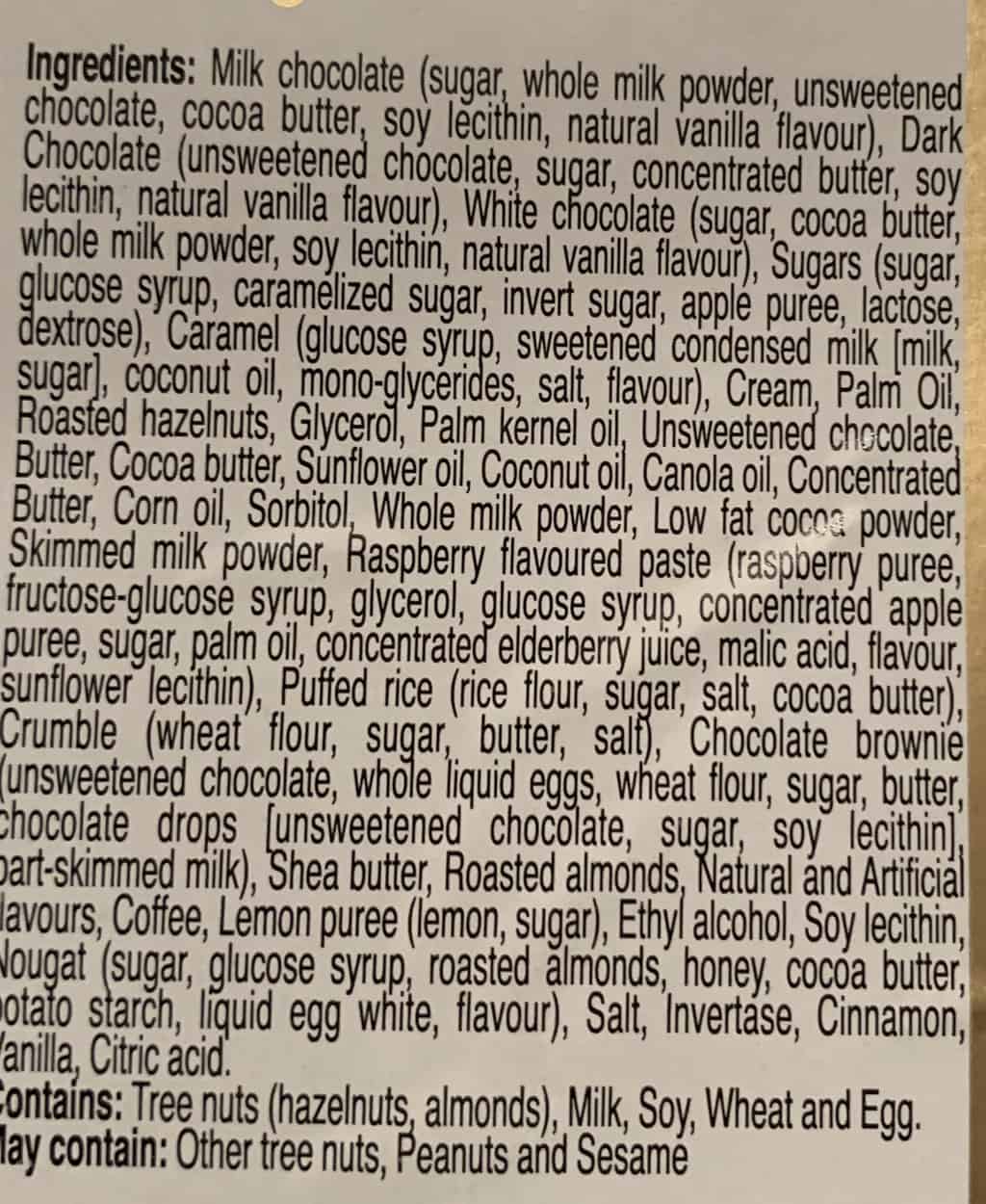 These chocolates are delicious and I would love to receive a box for Christmas! I'm glad I bought them to try and most likely will buy another box to enjoy next year!
Taste: 9/10
Cost: 8/10
Nutrition: Santa Clause is coming to town!
Convenience: 10/10
Would you go for white, dark or milk chocolate?