Delicious mango salsa to go with fish!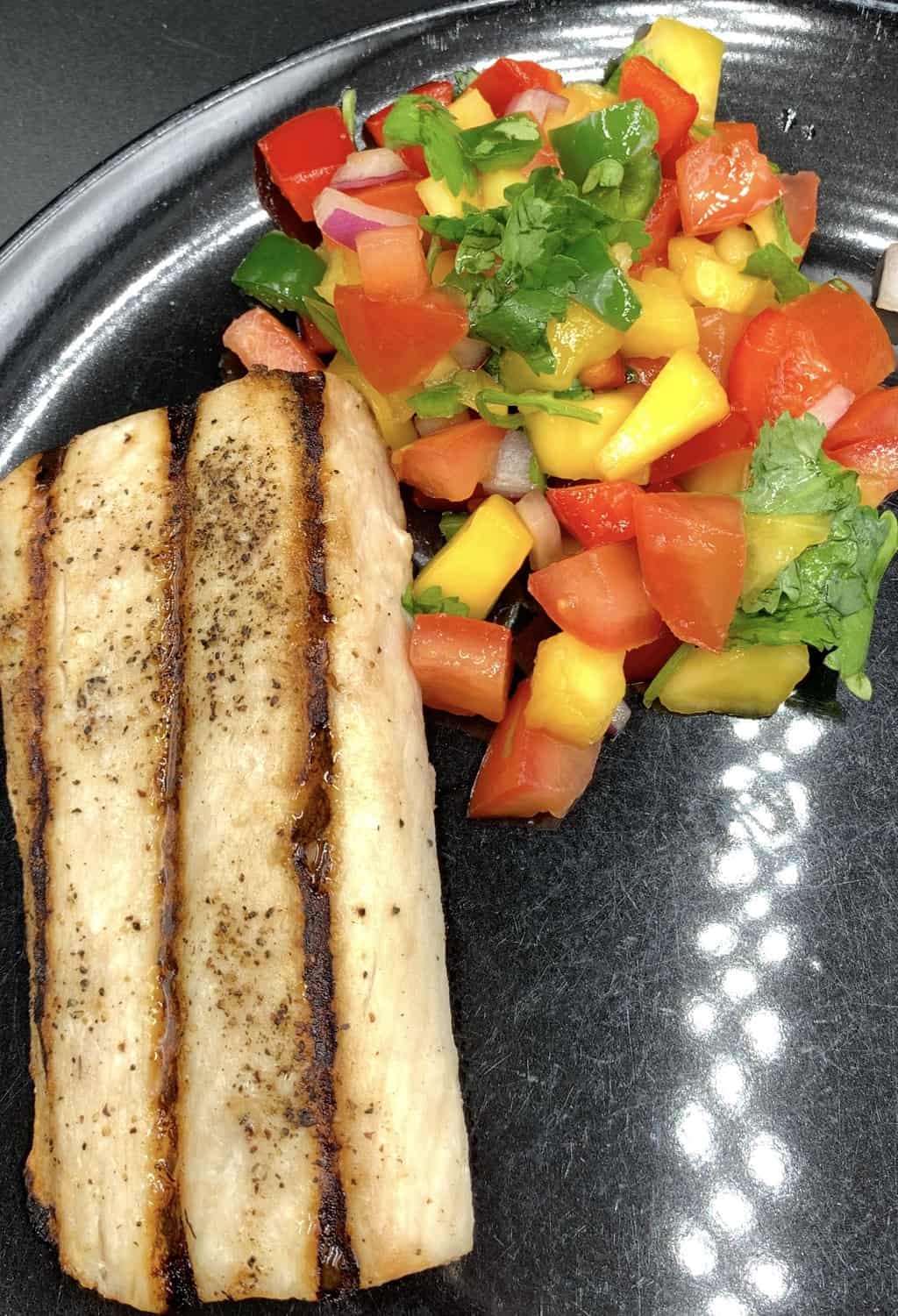 I shared my review for the Costco Kirkland Signature Mahi Mahi this week. When we grilled it I made a homemade fresh mango salsa that went really well with the fish. Today I'm sharing it on my blog. Also, this mango salsa would taste phenomenal with chicken or in tacos and Sean and I enjoyed it with plain tortilla chips.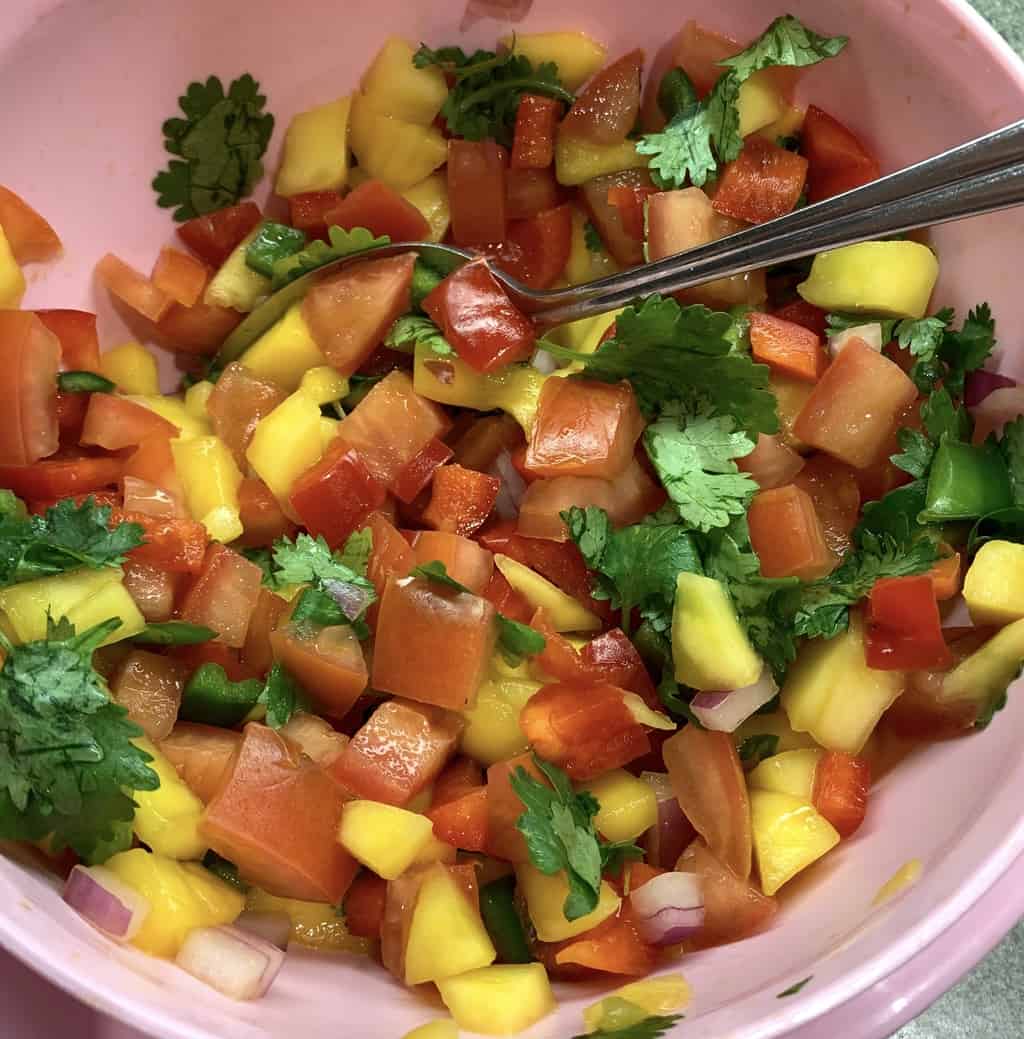 Ingredients:
1 ripe mango, diced
2 jalapeno peppers, seeds removed, if you want more heat keep seeds
1/3 cup chopped red onion
¼ cup chopped red bell pepper
1/3 cup chopped Roma tomatoes
1/3 cup cilantro (optional)
Salt to taste
1 lime, squeezed over salsa
Directions:
1. Chop all ingredients and combine in a bowl, mix with a spoon and then add small amounts of salt, tasting as you go.
2. When salsa is as salty as you'd like, squeeze the juice of one lime over top.
3. Refrigerate for at least one hour prior to serving, lasts for one to two days refrigerated.
Any questions?! Let me know!