A great recipe for summer!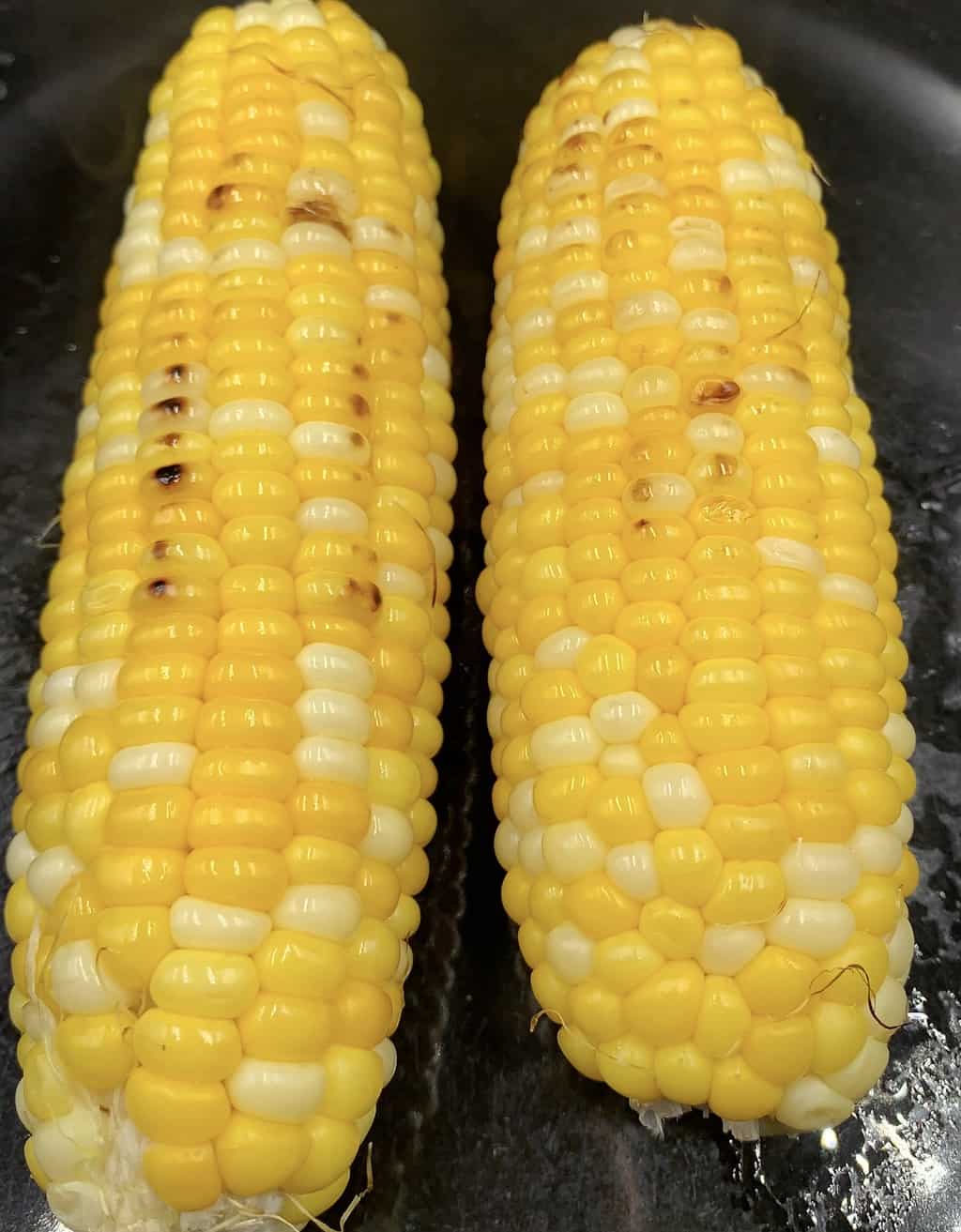 As I was flipping through my latest Costco Connection magazine I noticed this recipe for grilled corn using the Costco Kirkland Signature Maple Syrup! The recipe is originally provided to Costco from Maple from Canada. Sean and I have never grilled corn so I was excited to try this recipe out and I would definitely reuse it in the future, that's why I'm sharing it with you today. Full disclosure, we didn't grill the corn on high heat the entire time. Sean moved it to medium heat at the end and we realized we should have kept it on high heat to get it extra grilled looking! Here is the recipe!
Ingredients
1/4 cup Kirkland Signature Maple Syrup
1/2 cup melted salted butter
Salt & pepper to taste
12 corns with the husks removed
Directions
1. Preheat grill to high heat. Combine melted butter, maple syrup and salt and pepper in a bowl and whisk.
2. Baste corn in butter/syrup mixture and wrap each corn in aluminum foil tightly.
3. Put wrapped corn on grill, close cover. After 4 minutes turn corn a quarter turn. Repeat this until you've grilled each side of your corn (16 minutes total).
4. Unwrap and eat!
Any questions? Let me know!