Mini Cheese Manicotti with Bolognese Sauce sounded good to me!
Please note that this review was not paid for or sponsored by any third party. I purchased this product with my own money and the opinions in this review are strictly my own. I am not affiliated with Costco or any of its suppliers. I am just a fan of the company. I write these reviews to help my fellow shoppers.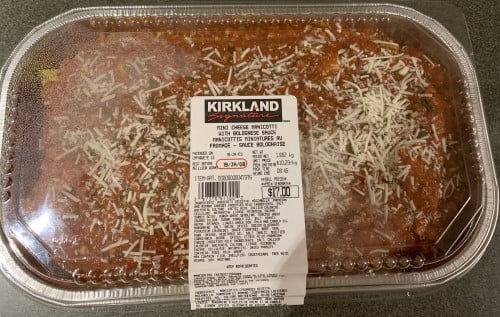 I don't need to talk about my love for pre-made Costco meals because I'm sure anyone who follows the blog knows how I feel about them. Does anyone else find life a little hectic? I feel like my work gets really busy around this time so a meal like this Costco Mini Cheese Manicotti with Bolognese sauce is much appreciated.
Taste
So what is Manicotti anyways? Manicotti is usually tube shaped pasta stuffed with cheese. However the Costco Kirkland Signature Mini Cheese Manicotti with Bolognese Sauce version is more like little triangle shapes stuffed with ricotta, mozarella, parmesan and romano cheese. The pasta comes with a bolognese sauce that has beef, veal and pork. If you don't eat pork be aware that this contains pork. This was really tasty and super filling. Honestly I found it far more filling than the Costco Kirkland Signature Lasagna but it definitely has a similar taste. If you liked stuffed pasta and cheese you'll probably really enjoy this. The little manicotti are thick and full, they definitely don't skimp on the filling. The cheese filling tastes mostly of ricotta and mozarella and there isn't a strong parmesan taste. Simple yet delicious. The bolognese sauce isn't overly sweet or spicy, just a very balanced, pure tomato sauce. I found there not to be a ton of meat in the sauce, which I think is fine because if it was a really thick, super meaty sauce it would taste too heavy and be overwhelming. This is definitely a rich and hearty meal. There aren't any strong displeasing flavors and it's not spicy (for those that dislike spice). To describe it best, it's like large tortellinis that are stuffed to the brim with a thick delicious ricotta cheese filling and covered in a simple tomato meat sauce.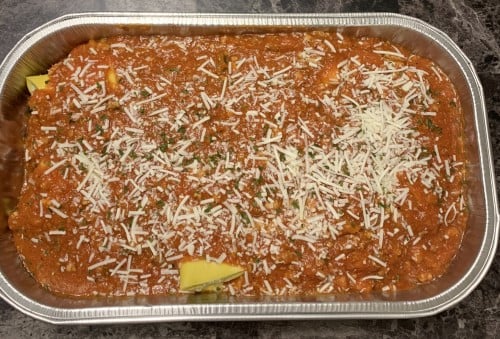 Cost
This is definitely not one of the cheapest pre-made dinner options at Costco, $17.00 Canada. However this was HEAVY and we couldn't finish it which means it's a lot of food. Also when you look at the different meats in this, the different cheeses and compare the cost to store bought fresh packaged tortellini or manicotti, this price point isn't actually bad at all for this amount of food. Of course you're paying for the convenience of being able to throw dinner in the oven without any prep but you're not paying an exorbitant amount in my opinion.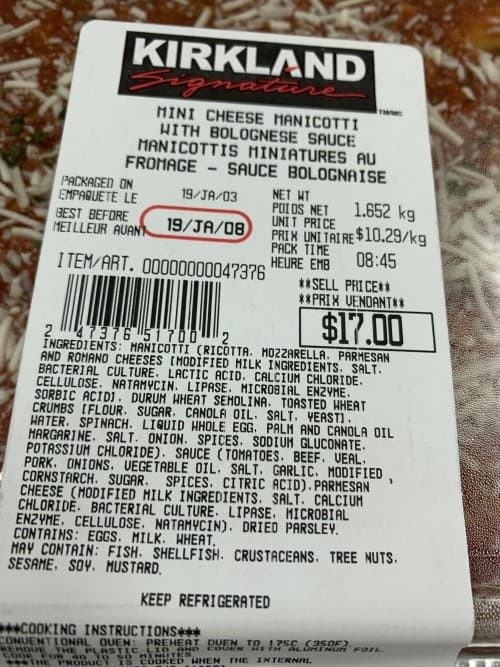 Convenience
This is pretty much as convenient as it gets, you just take the lid off and bake it. That's all there is to it! Leftovers freeze just fine too. My husband and I shockingly couldn't finish this in one meal. If you know my husband you might find this shocking too. Due to this being so easy to bake, I decided to whip up some also very easy to make Red Lobster Cheddar Bay Biscuits to go along with it.
Nutrition
Nutritionally 1/8 of the tray is 330 calories, 13 grams of fat, 1050 mg of sodium, 21 grams of protein and five grams of sugar. Wow! That's a lot of sodium. The rest of the nutrition information doesn't surprise me. If you're not watching your sodium closely and stick to a reasonable portion size this isn't horrendous nutritionally. It does have quite a bit of protein in a serving.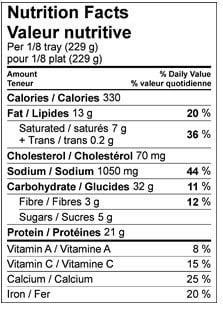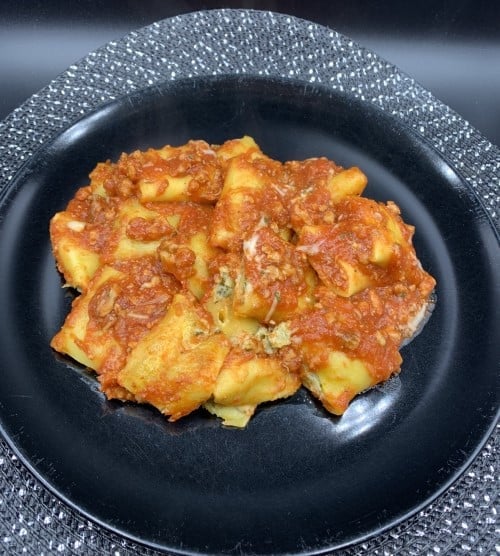 I would definitely purchase this again, both my husband and I enjoyed it and found it very filling. It's the perfect comfort meal and would easily feed a large family if served with some buns and a salad. If you like cheese and stuffed pasta, this is something you'd probably enjoy!
Taste: 8/10
Cost: 7.5/10
Convenience: 9.5/10
Nutrition:
Do you like stuffed pasta? What's your favorite kind of pasta from Costco?