Not a beef jerky fan? Perhaps you'll like turkey jerky!
Please note that this review was not paid for or sponsored by any third party. I purchased this product with my own money and the opinions in this review are strictly my own. I am not affiliated with Costco or any of its suppliers. I am just a fan of the company. I write these reviews to help my fellow shoppers. If you like my blog and want to show your appreciation, please follow me on Instagram or Facebook, or tell your friends to check out my blog!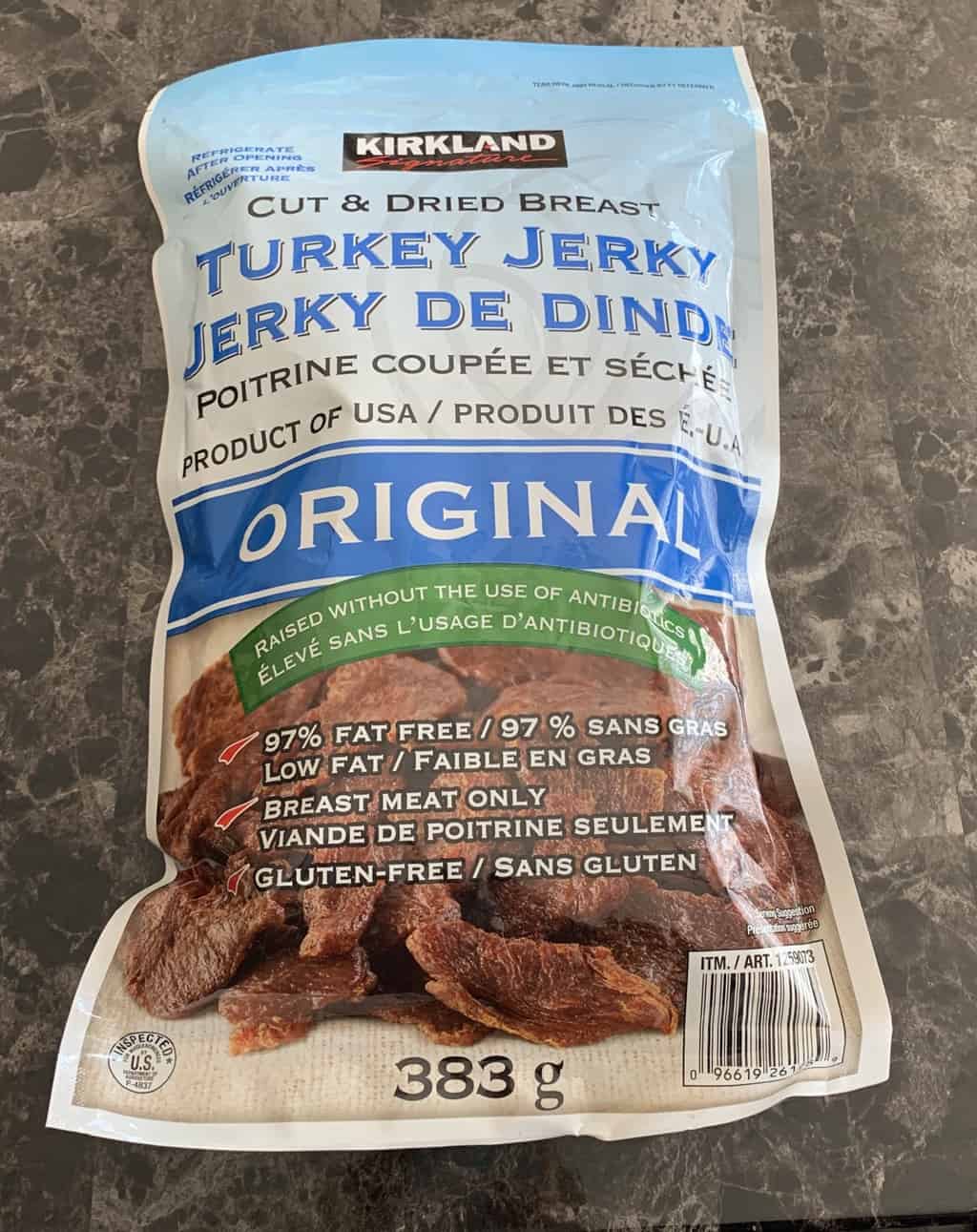 So I like to try different low calorie, high protein snacks that I find at Costco. I posted a review for the Costco Kirkland Signature Steak Strips so if you're interested in that review check it out. Today I'm reviewing the Costco Kirkland Signature Turkey Jerky. I'm not a huge fan of jerky so for this review I'm relying on my husband who likes it for his expert opinion!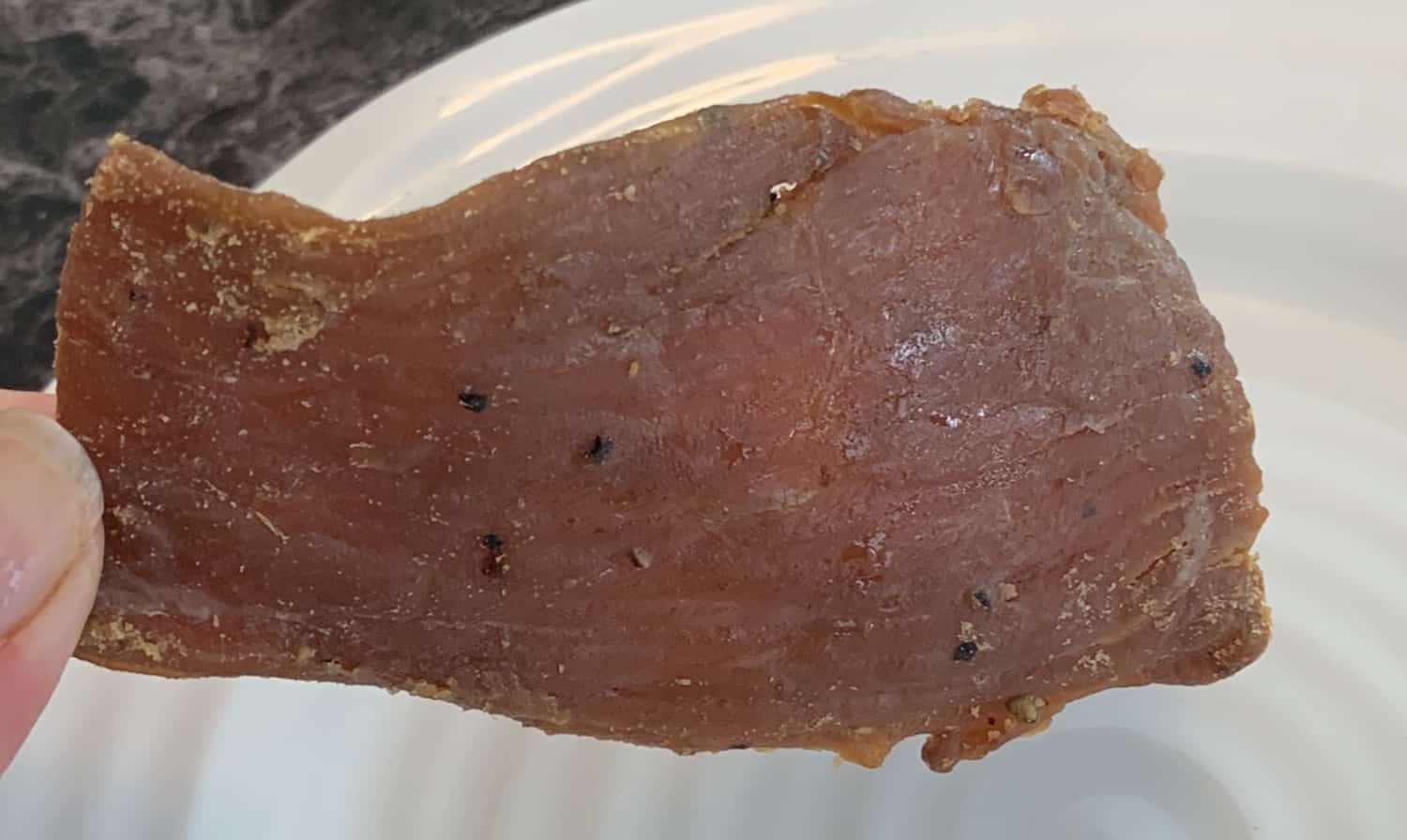 Taste
My husband actually really liked this! I didn't mind it at all either but as I said before I'm not the biggest jerky fan. This was slightly smoky, chewy and a tad sweet, almost like a smoky/maple flavor. Overall very flavorful! My husband pointed out that he really didn't notice much of a difference between the turkey jerky and regular beef jerky. The strips come in different shapes, sizes and thicknesses. It's now so chewy that it's difficult to eat either.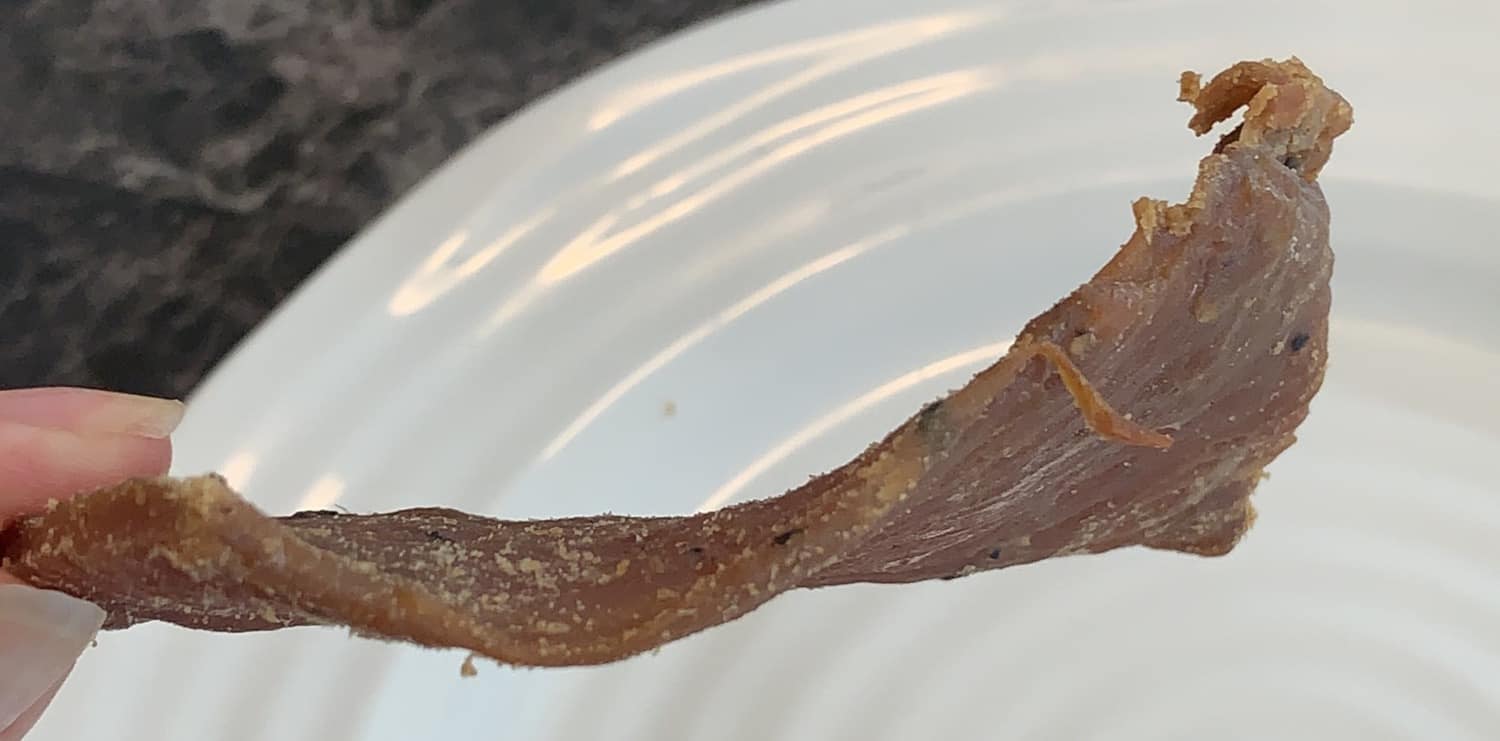 Cost
I paid $15.99 Canadian for this 383 gram bag of turkey jerky. A little expensive in my opinion but not overly so!

Convenience
Perfect for a low calorie, low fat and convenient snack! Once you open the turkey jerky you have to keep it in the fridge. The best before date is about eight months from the date I purchased the jerky.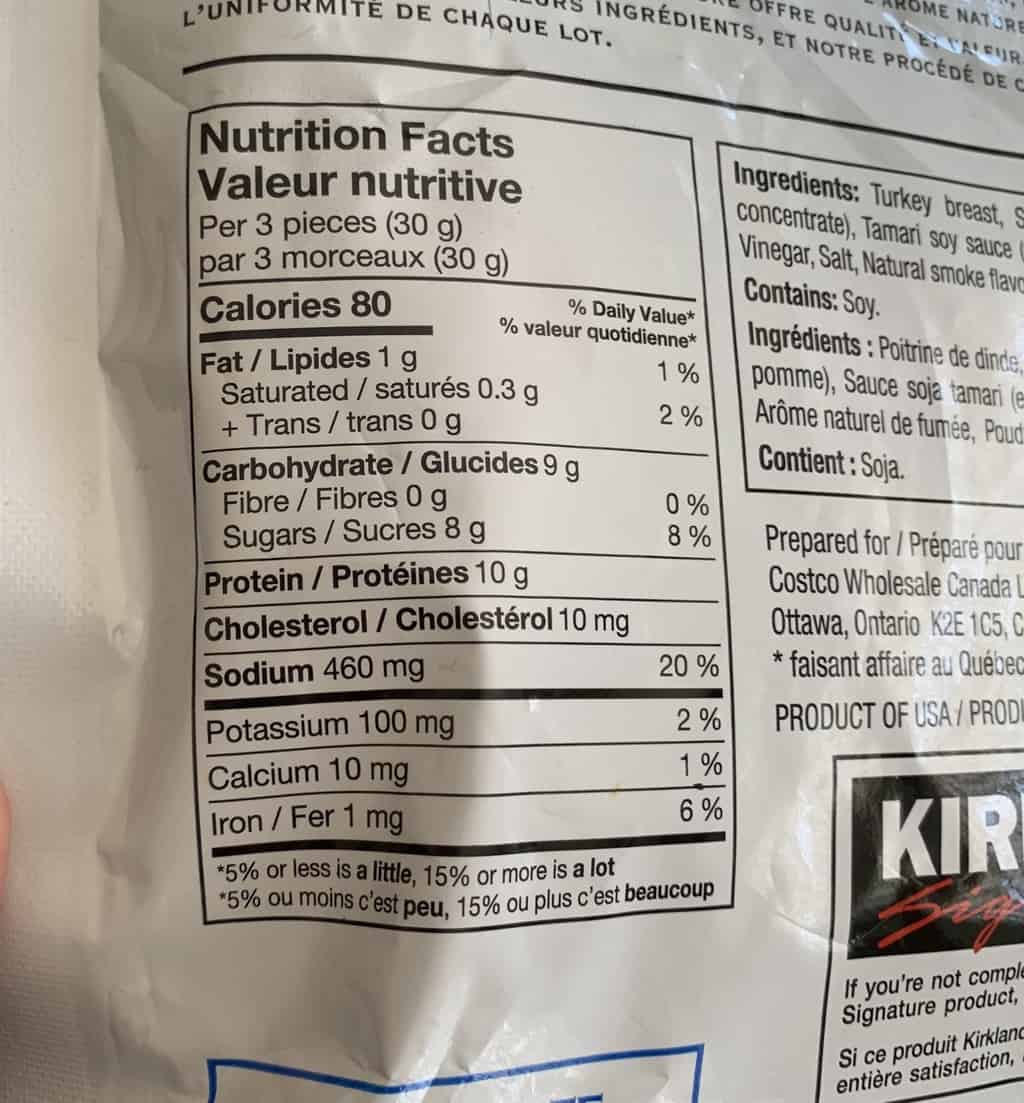 Nutrition
Three pieces of jerky is 80 calories, nine grams of carbohydrates, one gram of fat, eight grams of sugar, 10 grams of protein and 460 mg of sodium. A little high in sugar and sodium but low in calories and fat.
I probably wouldn't buy these again just because I'm not a jerky fan but my husband will happily finish our bag!
Taste: 7.5/10
Cost: 6/10
Convenience: 10/10
Nutrition: 6/10
Do you like jerky? Favorite kind of jerky? Beef? Turkey? Something else?