Absolutely delicious and so perfect for V-day!
Please note that this review was not paid for or sponsored by any third party. The opinions in this review are strictly my own. I am not affiliated with Costco or any of its suppliers. I am just a fan of the company. I write these honest reviews to help my fellow shoppers.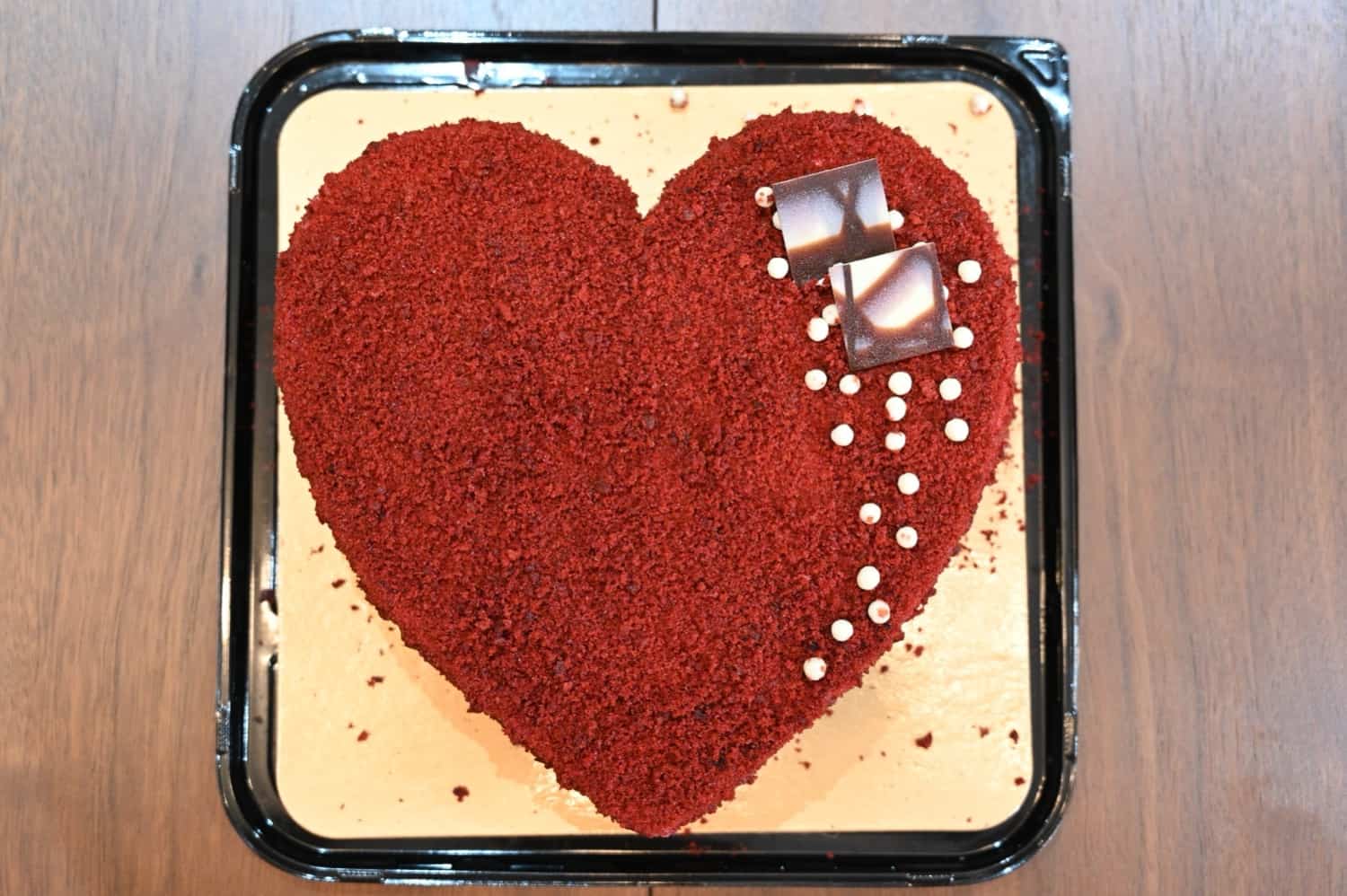 I saw that Costco was carrying a Valentine's day theme heart shaped raspberry white chocolate cake and I knew I had to try it and review it! I got my retired dad to pick up the cake for me as I had already battled Costco last week and he had to go pick up a prescription (Thanks, Dad!).
This cake can be found in the refrigerated bakery section and the item number is 1526937.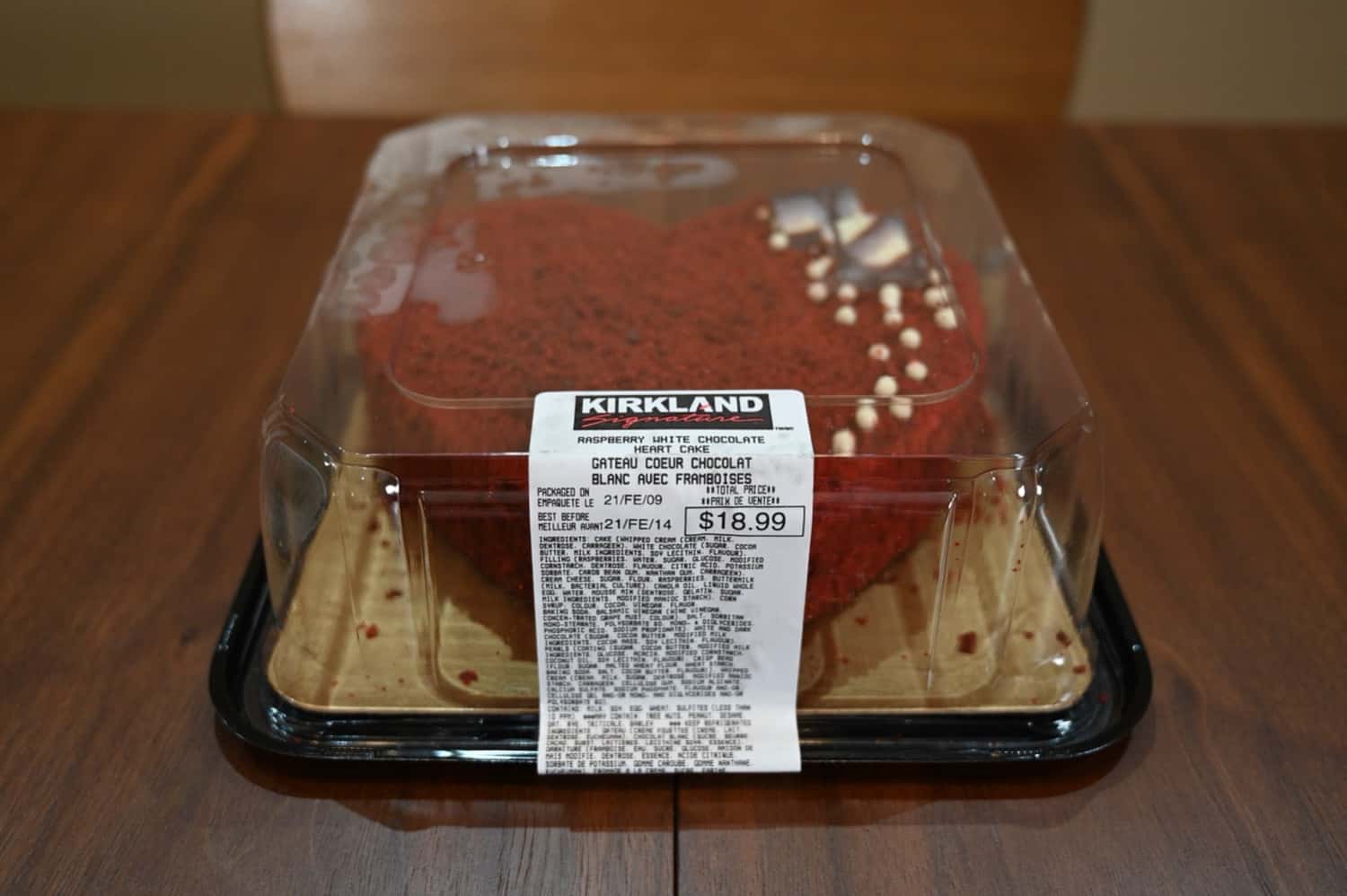 Taste
I wasn't sure how this cake would taste considering I really didn't like the Costco Kirkland Signature Red Velvet Cheesecake I reviewed here. Both Sean and I were pleasantly surprised by how good the Costco Kirkland Signature Raspberry White Chocolate Heart cake tasted.
The bottom has a layer of red velvet cake, then there's a sweet layer of white chocolate icing, on top of the icing is a delightful, fluffy and flavorful raspberry mousse, then coating the cake is a dusting of red velvet soft cake crumbs. One side of the heart has little crunchy chocolate balls and two square pieces of chocolate.
The cake is light and the raspberry mousse isn't artificial tasting and not too sweet, the white chocolate icing is definitely my favorite part and is creamy and sweet. My least favorite part was the red velvet cake itself, a little lacking in flavor and a bit dry but the white chocolate and raspberry mousse more than made up for that.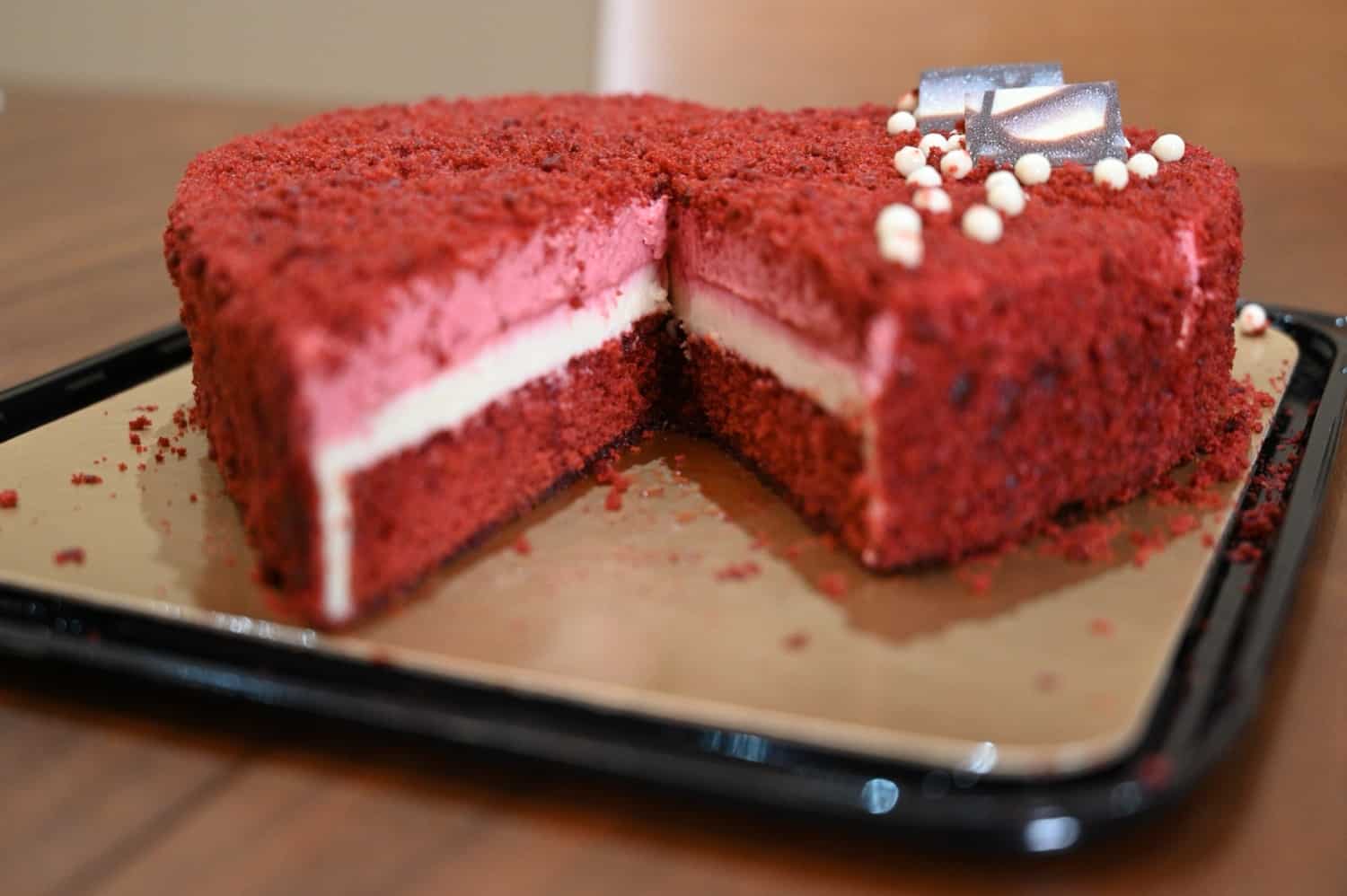 Cost
I paid $18.99 Canadian for the cake which is similar to the price of the other cakes in the bakery.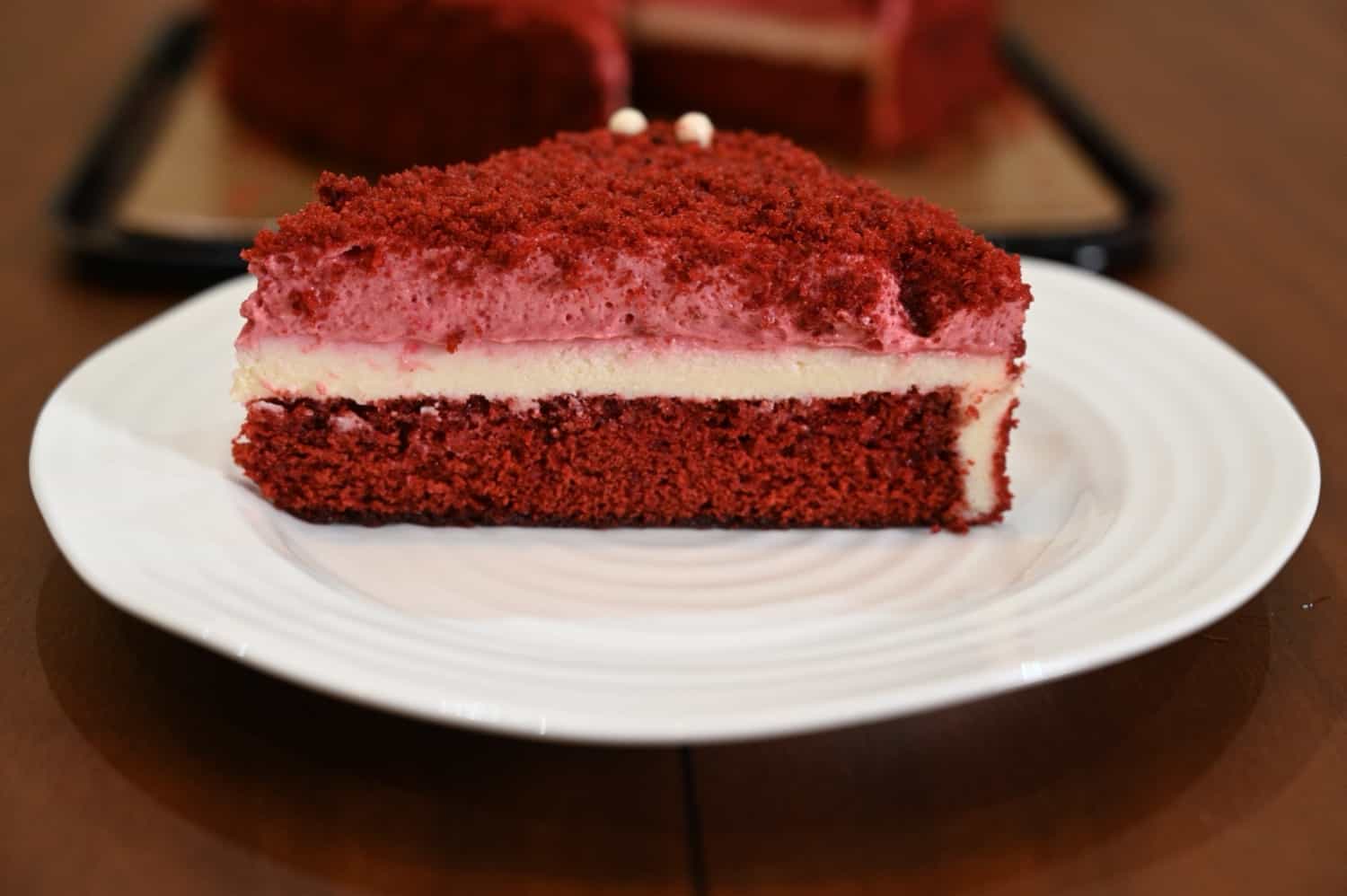 Convenience
This slices easily and also freezes well (I already froze some and tried it). The best before date is about five days from the date I purchased the cake.
This is really fun idea for dessert on Valentine's Day! I think this would feed about 10-12 people depending on the size of your slices.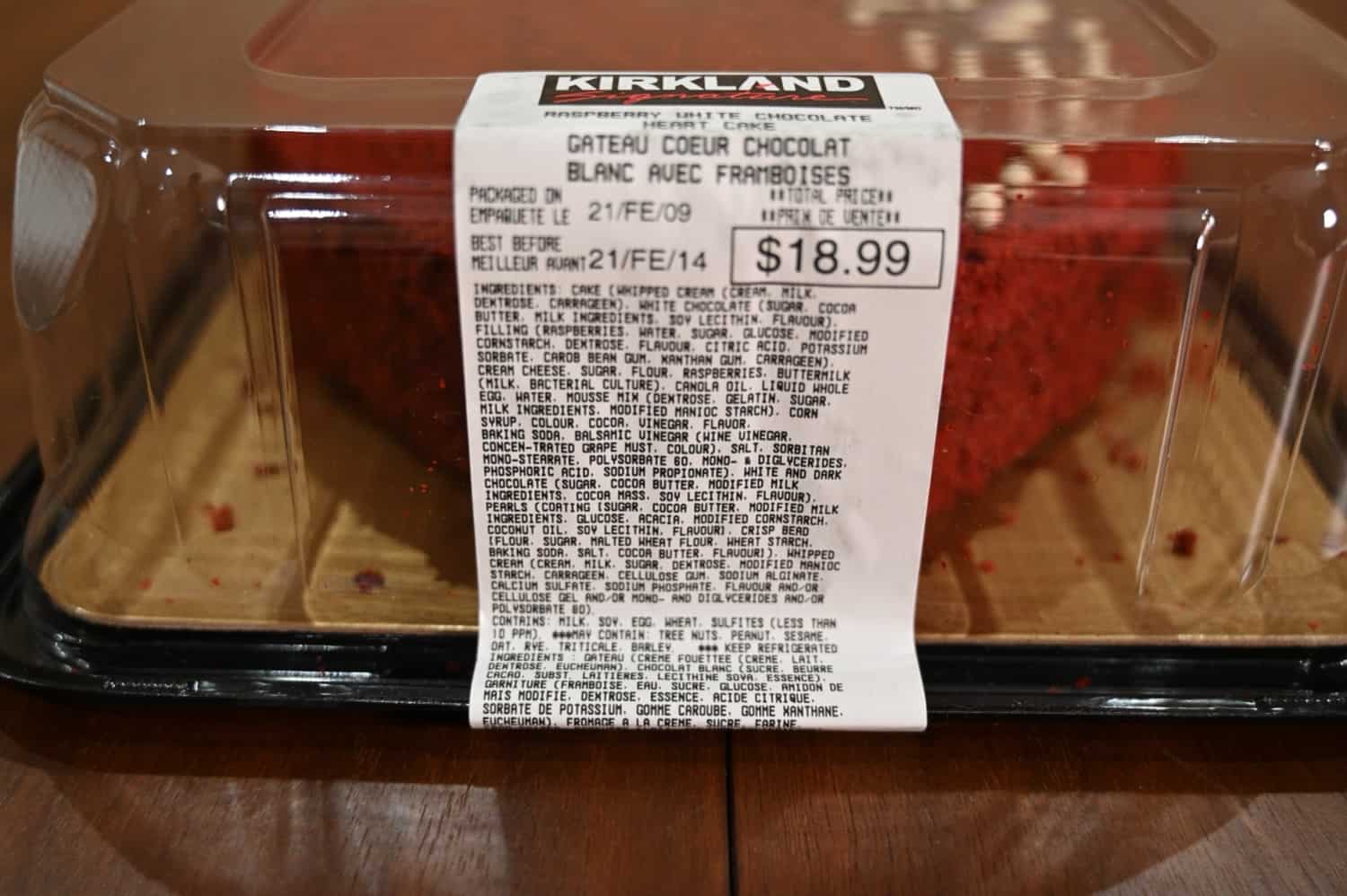 Nutrition
The ingredients list is very long! Obviously this isn't exactly healthy, the cake is high in calories, fat and sugar (which is to be expected)!
1/12th of the cake is 310 calories, 20 grams of fat, 120 mg of sodium, 30 grams of carbohydrates, one gram of fibre, 23 grams of sugar and four grams of protein.
I still think the Costco Kirkland Signature Tuxedo Cake is my ultimate favorite cake but I really enjoyed trying this and feel like the raspberry mousse is really unique for Costco and definitely delicious!
Taste: 9/10
Cost: 8/10
Convenience: 10/10
Nutrition: 0/10
Leave a comment if this review was helpful and also share what your thoughts are on this product!