I wanted this to be really good!
Please note that this review was not paid for or sponsored by any third party. I purchased this product with my own money and the opinions in this review are strictly my own. I am not affiliated with Costco or any of its suppliers. I am just a fan of the company. I write these reviews to help my fellow shoppers.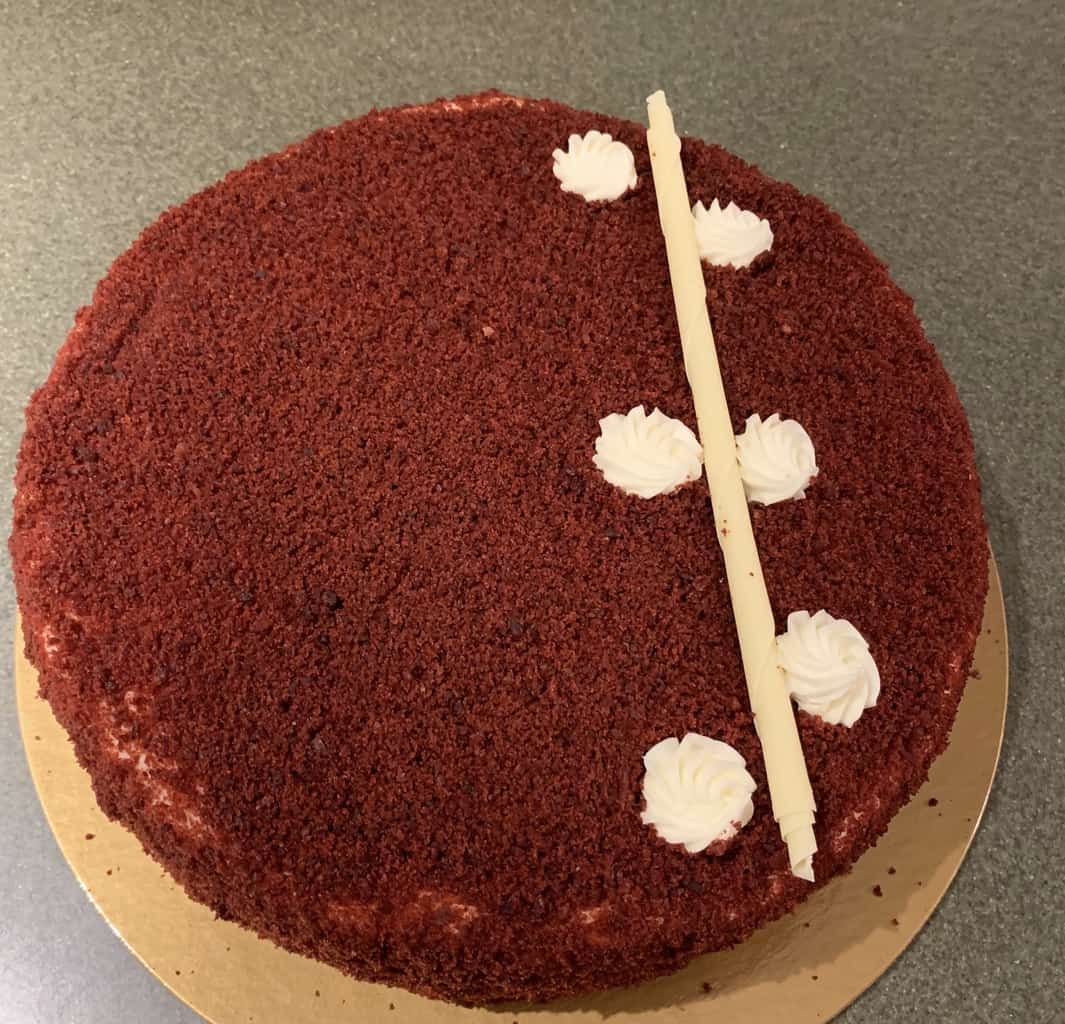 I was in the mood for a treat last weekend so when I saw the new Costco Kirkland Signature Red Velvet Cheesecake I decided to pick it up for dessert. It was expensive but usually I find Costco cakes in the refrigerated section of the bakery are quite good!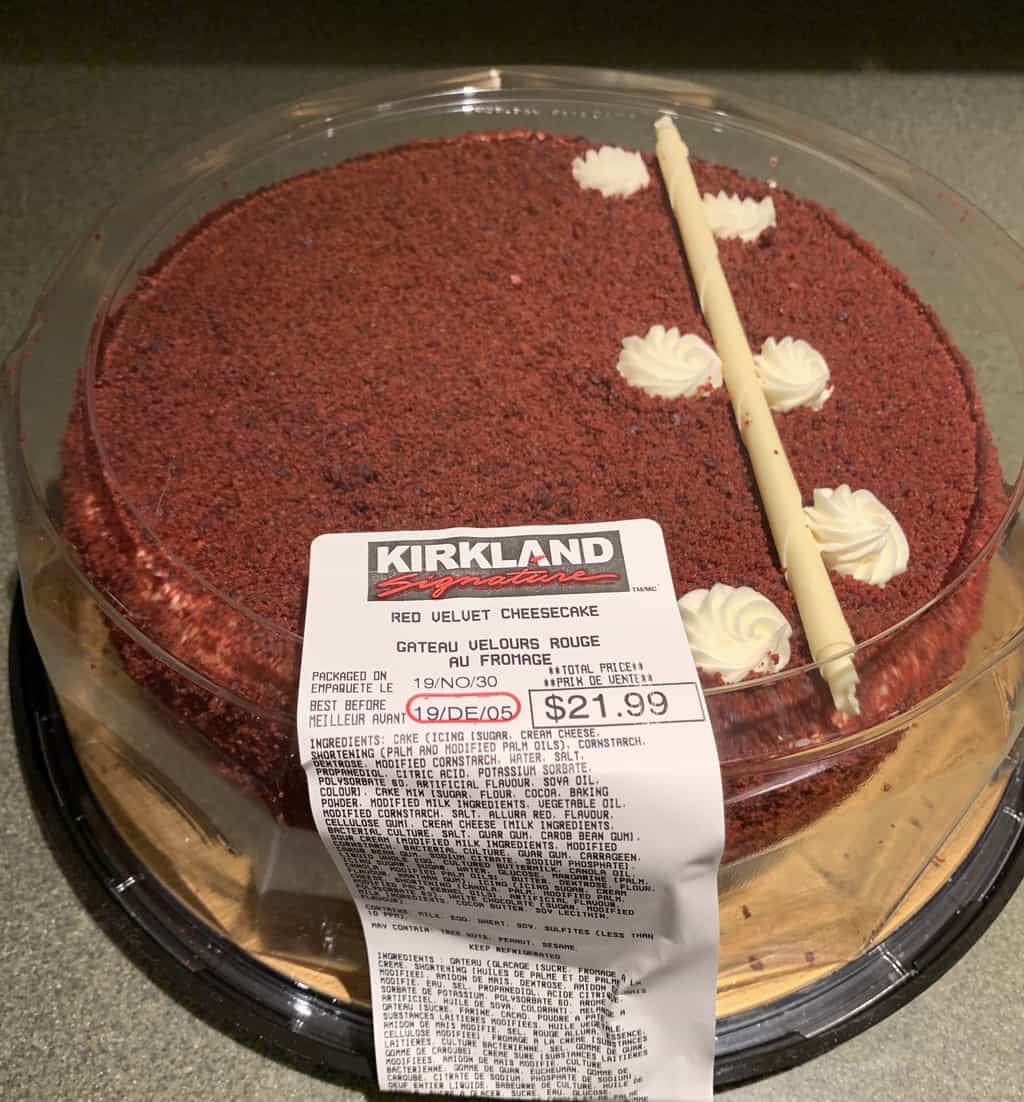 Taste
I was wrong to buy this. To be honest it just wasn't very good at all. There's layers of red velvet cake with layers of cheesecake and on top is a sweet vanilla icing. The red velvet cake itself was quite dry and flavorless, the cake just tasted sweet but there wasn't any other flavor like chocolate going on, just sweet. The cheesecake was actually pretty good and it tastes the same as the cheesecake used in the NY Strawberry topped cheesecake I reviewed here. The icing on top of the red velvet cheesecake wasn't very good at all. It was very sweet and artificial tasting. Similar to the vanilla icing on the Costco Kirkland Signature vanilla slab cakes except much denser and sweeter. The cake was garnished with a white chocolate stick on top that was really good but for $21.99 I have to say I was disappointed. Both my husband and I didn't finish our slices of cake and felt like we wasted some serious calories on a not so good dessert.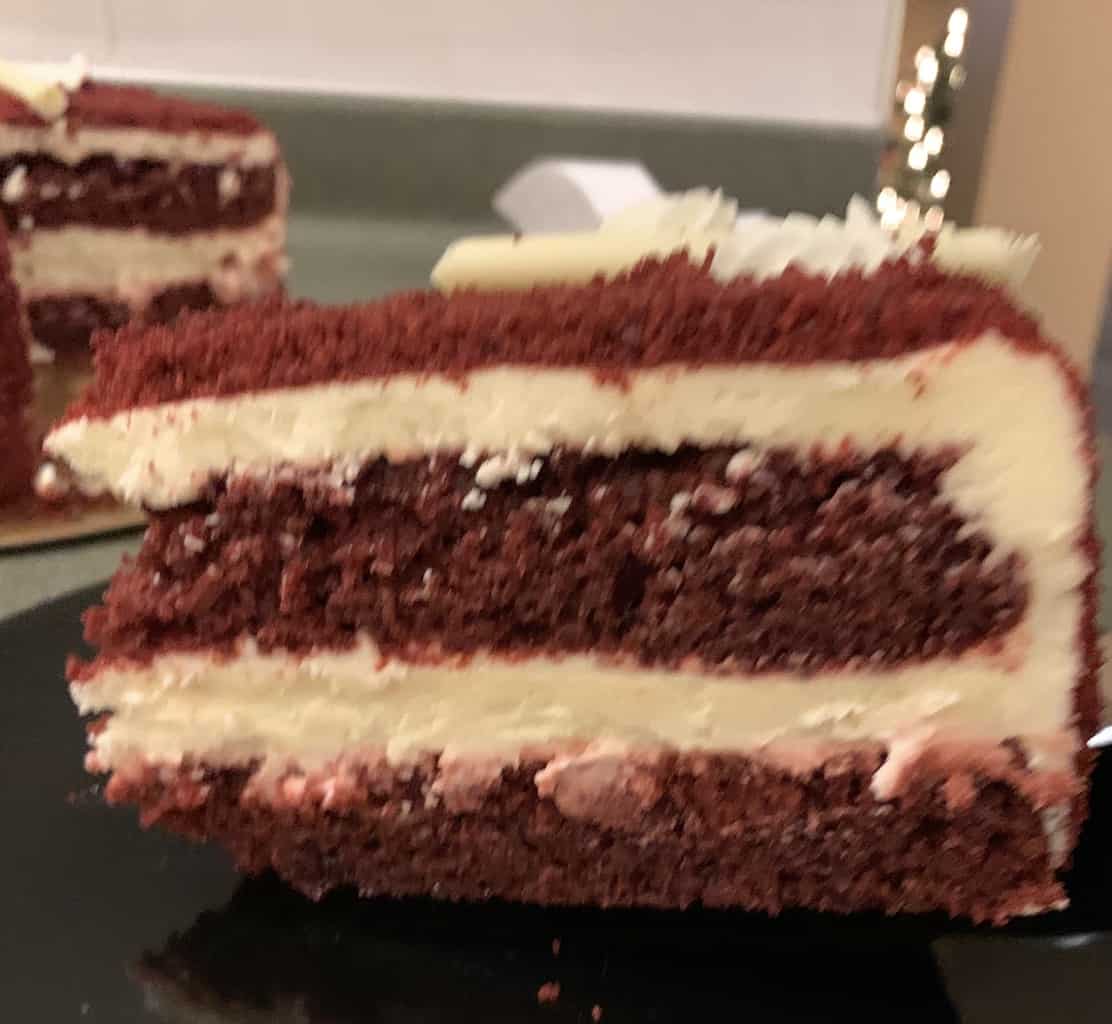 Cost
I paid $21.99 for the Costco Kirkland Signature Red Velvet Cheesecake. In my eyes, not worth the cost and would rather have bought the Costco Kirkland Signature Tuxedo Cake. I will mention it's a big cake for sure and could feed a lot of people!
Convenience
The cake sliced easily, froze fine and looked really pretty! The best before date was five days from the date it was packaged.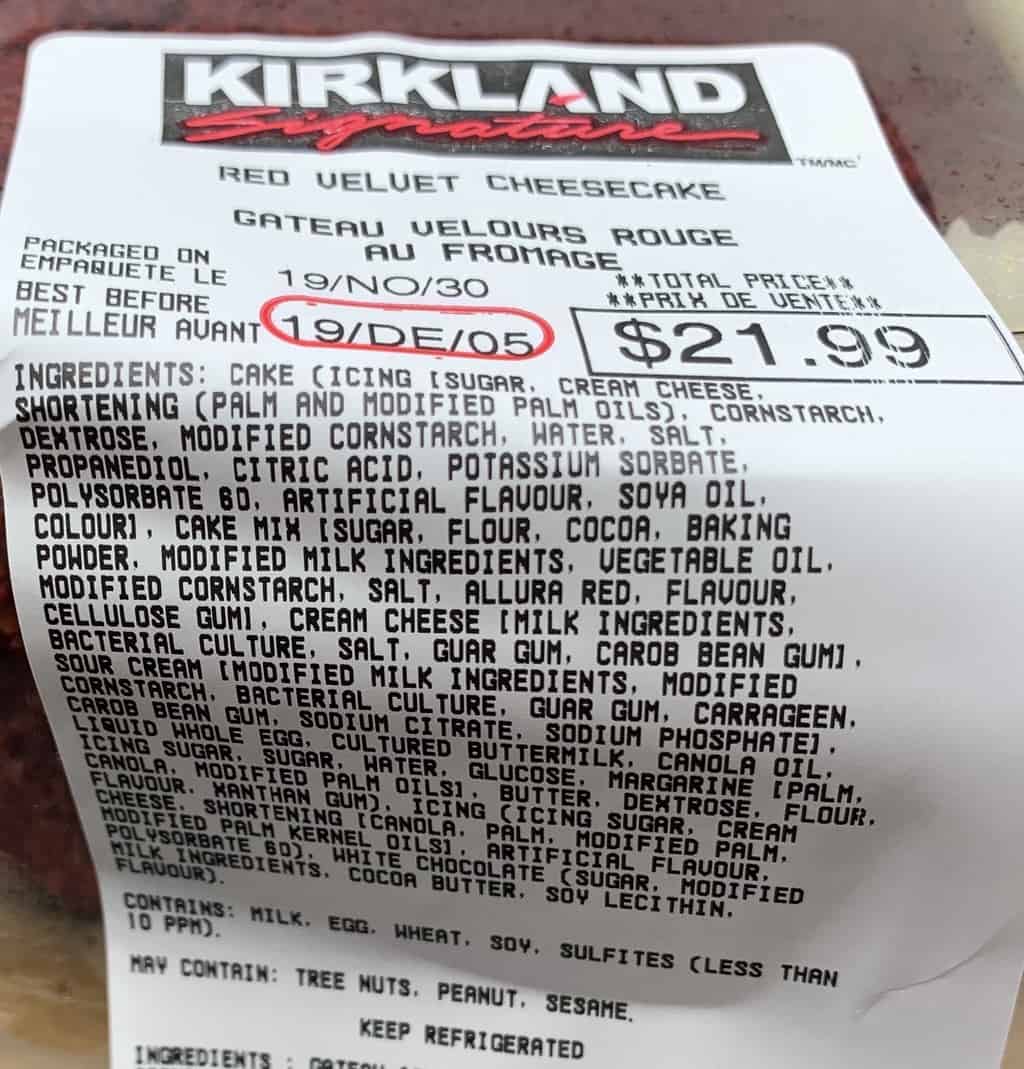 Nutrition
So not healthy for you! This has a ton of calories, fat and sugar! 1/16th of the cake is 370 calories, 20 grams of fat, 330 mg of sodium, 45 grams of carbohydrates, one gram of fibre, 35 grams of sugar and four grams of protein. Usually I find the calories, fat and sugar are worth it because cake tastes so good but this just wasn't worth it.
This cake looks beautiful! I thought it looked very festive and picture lots of people buying it to try over the holidays. I have to say though, I was pretty disappointed by the taste and would have rather had the Costco Kirkland Signature Tuxedo Cake!
Taste: 4/10
Cost: 6/10
Nutrition: 0/10
Convenience: 10/10
Do you like red velvet? Have you ever made your own red velvet?