As good as the one grandma used to make?
Please note that this review was not paid for or sponsored by any third party. I purchased this product with my own money and the opinions in this review are strictly my own. I am not affiliated with Costco or any of its suppliers. I am just a fan of the company. I write these reviews to help my fellow shoppers.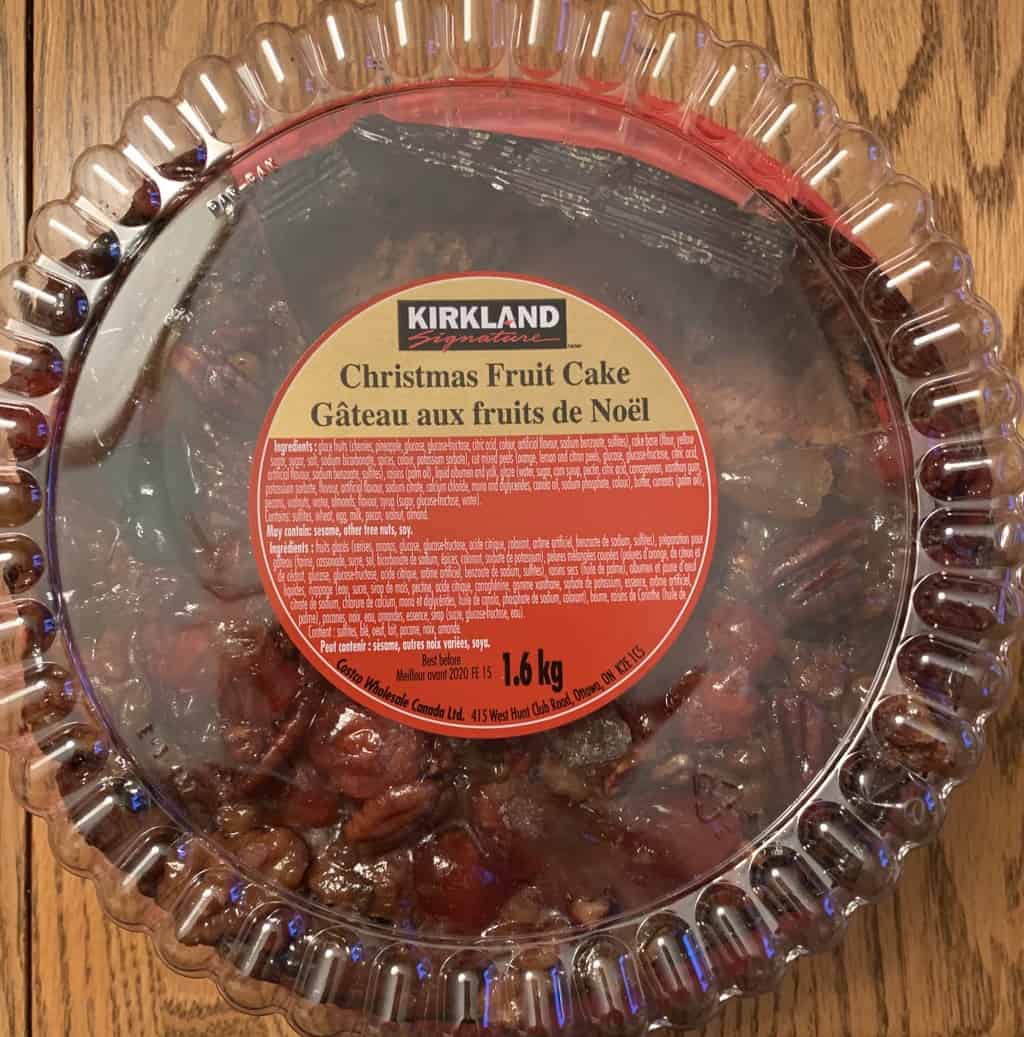 I know what you're thinking, Natalie why are you reviewing Christmas cake on January 3rd! Well there was just SO much food over the holidays and time spent with family and friends that I'm a little behind. My apologies! Perhaps you'll google this review next year when you're wondering if the Costco Kirkland Signature Christmas Fruit Cake is worth a try.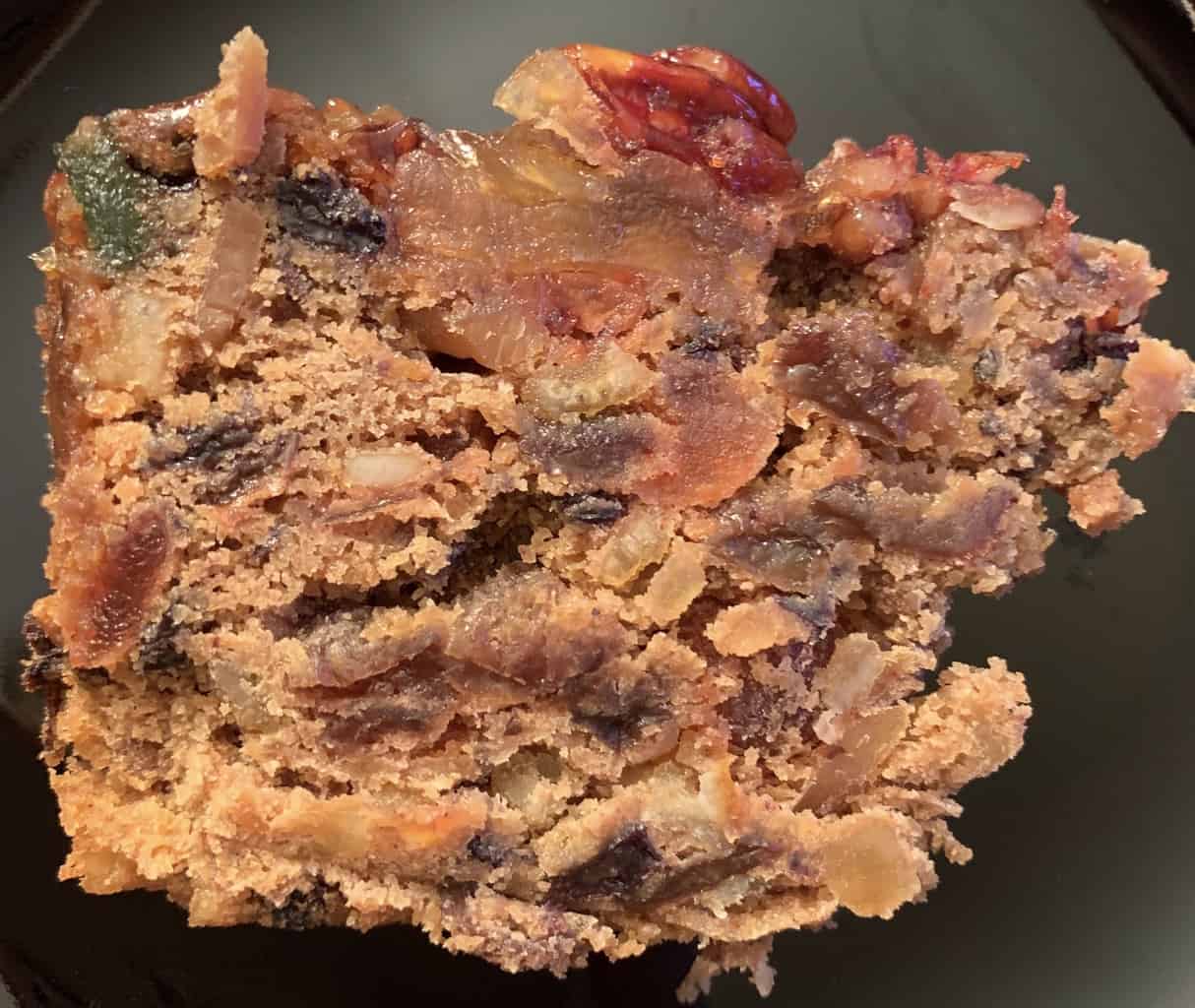 Taste
Fruit cake seems to be either something people love or hate. I'm not a huge fan of fruit cake because I'd rather have a huge piece of extra rich chocolate cake. However this is actually pretty tasty! It's absolutely LOADED with glazed fruit and nuts, you really don't taste much of the actual cake because every bite is loaded with either fruit, nuts or both. Out of all the store bought fruit cakes my dad has had over the years he claims this one is the best he's tried. It's mildly spiced and is a "medium" fruit cake, meaning it doesn't have a ton of molasses like dark fruit cake does. It's sweet but not over the top sweet and if you're a fruit cake fan I think you'd probably enjoy the taste of this cake.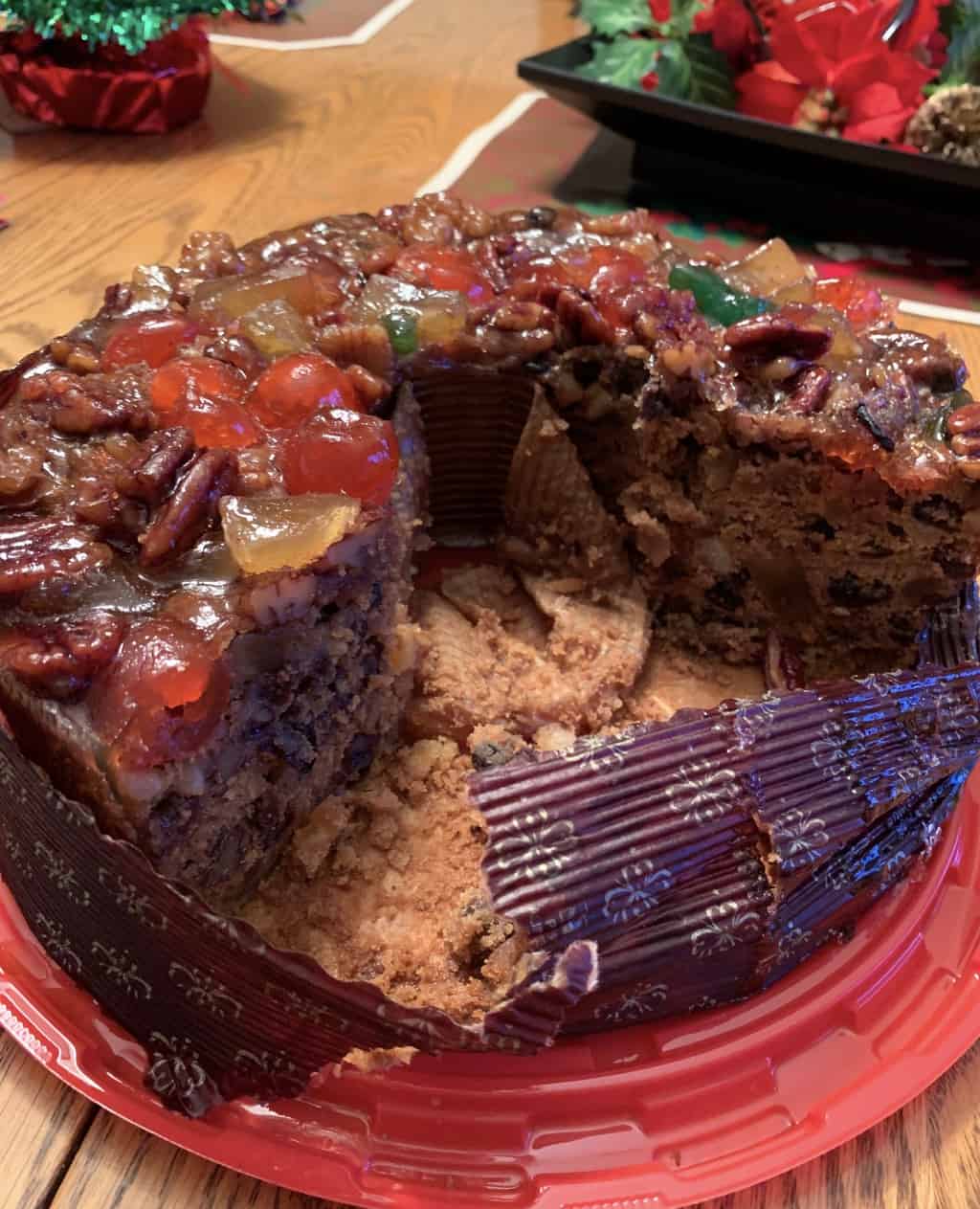 Cost
I paid $15.99 for the Costco Kirkland Signature Christmas Fruit Cake! The fruit cake doesn't look massive but this cake is pretty dense and heavy! A tiny piece goes a long way.
Convenience
Way easier to buy a Christmas fruit cake than make one from scratch. If you're feeling fancy you can even drown the cake in alcohol of your choice and it soaks it up! The cake freezes well and lasts well in the refrigerator as well. It's also quite easy to slice. The fruit cake had a best before date of about three months from the date I purchased the cake.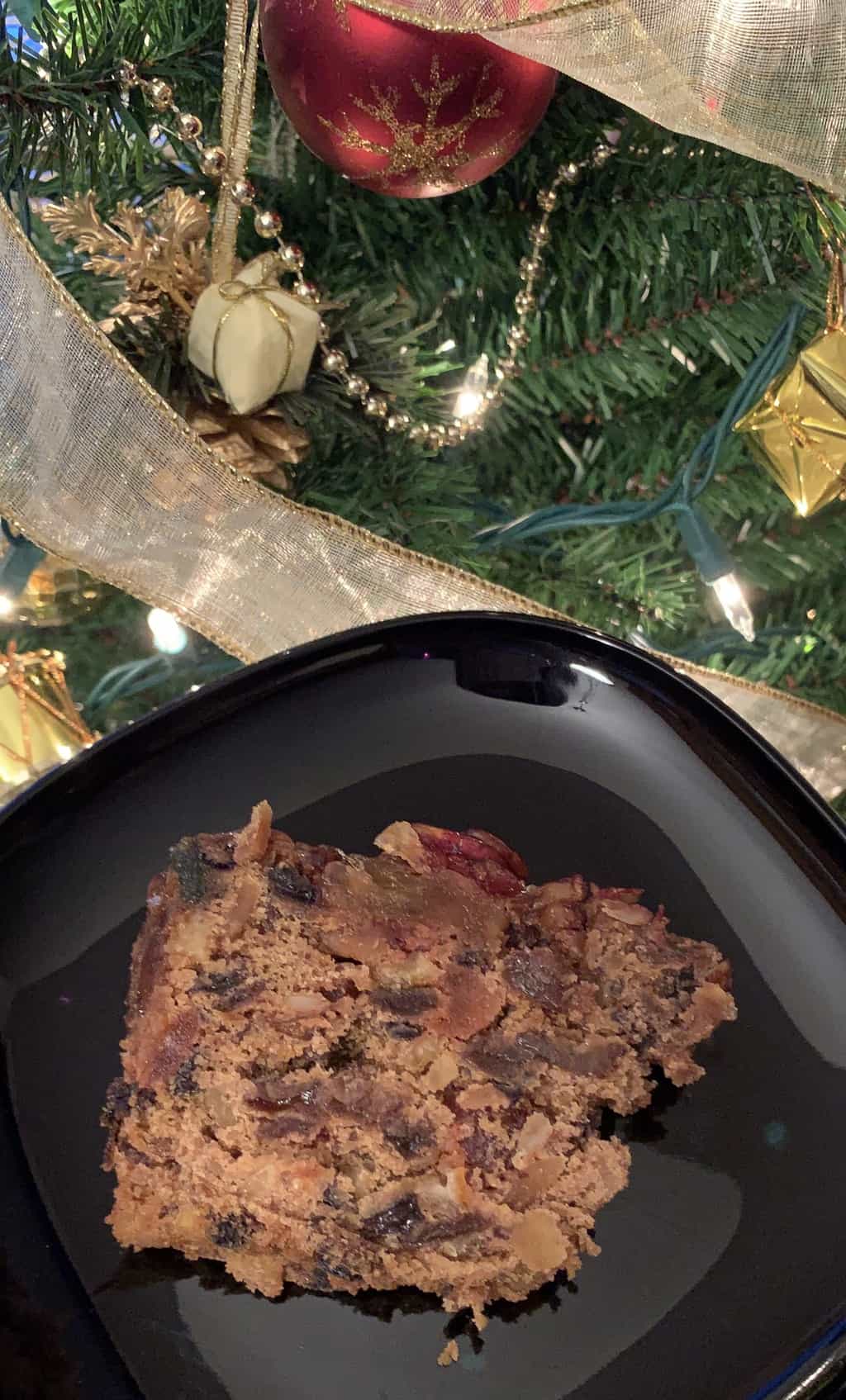 Nutrition
Not the healthiest despite being loaded with fruit. 1/12th of the cake is 530 calories, 19 grams of fat, 64 grams of sugar, 84 grams of carbohydrates, three grams of fibre, six grams of protein, 160 mg of sodium.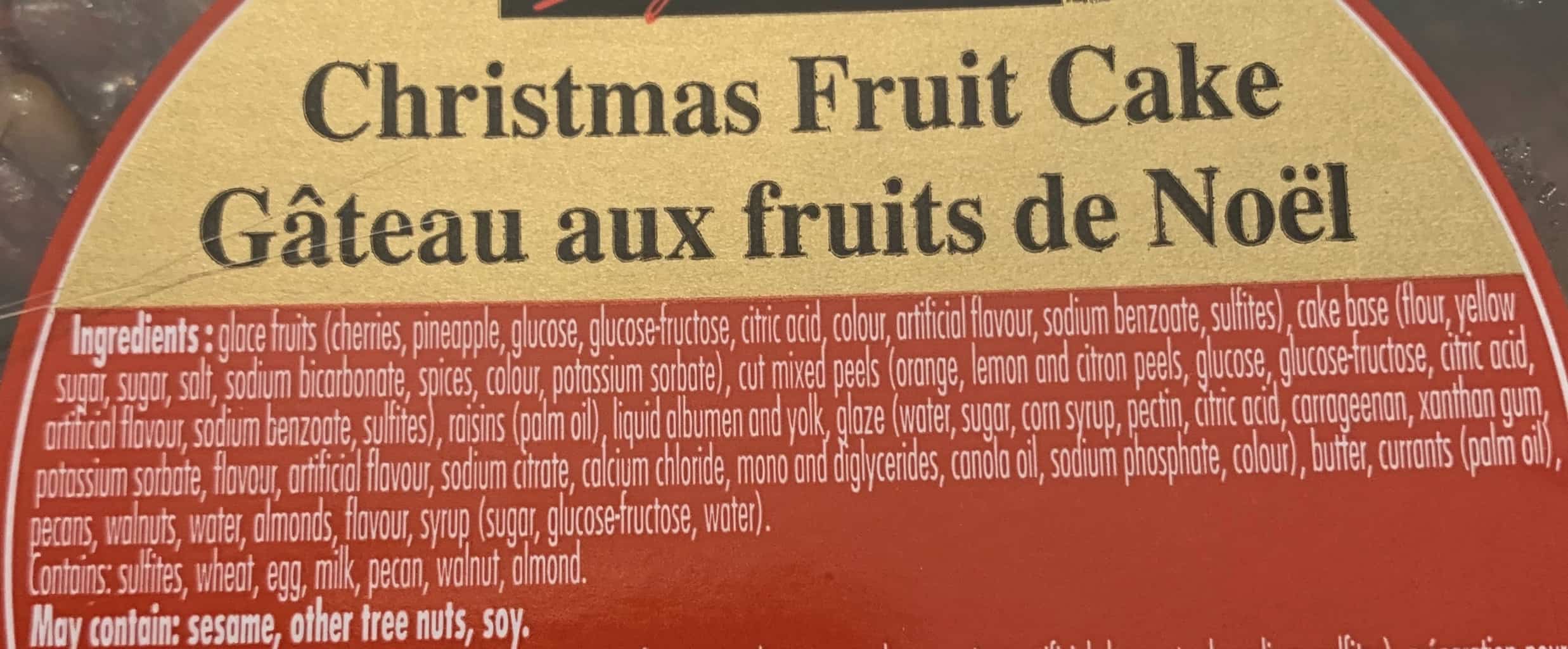 I don't love fruit cake but I know for sure my dad still absolutely loves fruit cake and he's a fan of the Christmas Fruit Cake from Kirkland Signature at Costco.
Taste: 7.5/10
Cost: 8/10
Nutrition: 0/10
Convenience: 10/10
Be honest, do you like Christmas fruit cake?