A very sweet, festive treat!
Please note that this review was not paid for or sponsored by any third party. I purchased this product with my own money and the opinions in this review are strictly my own. I am not affiliated with Costco or any of its suppliers. I am just a fan of the company. I write these reviews to help my fellow shoppers.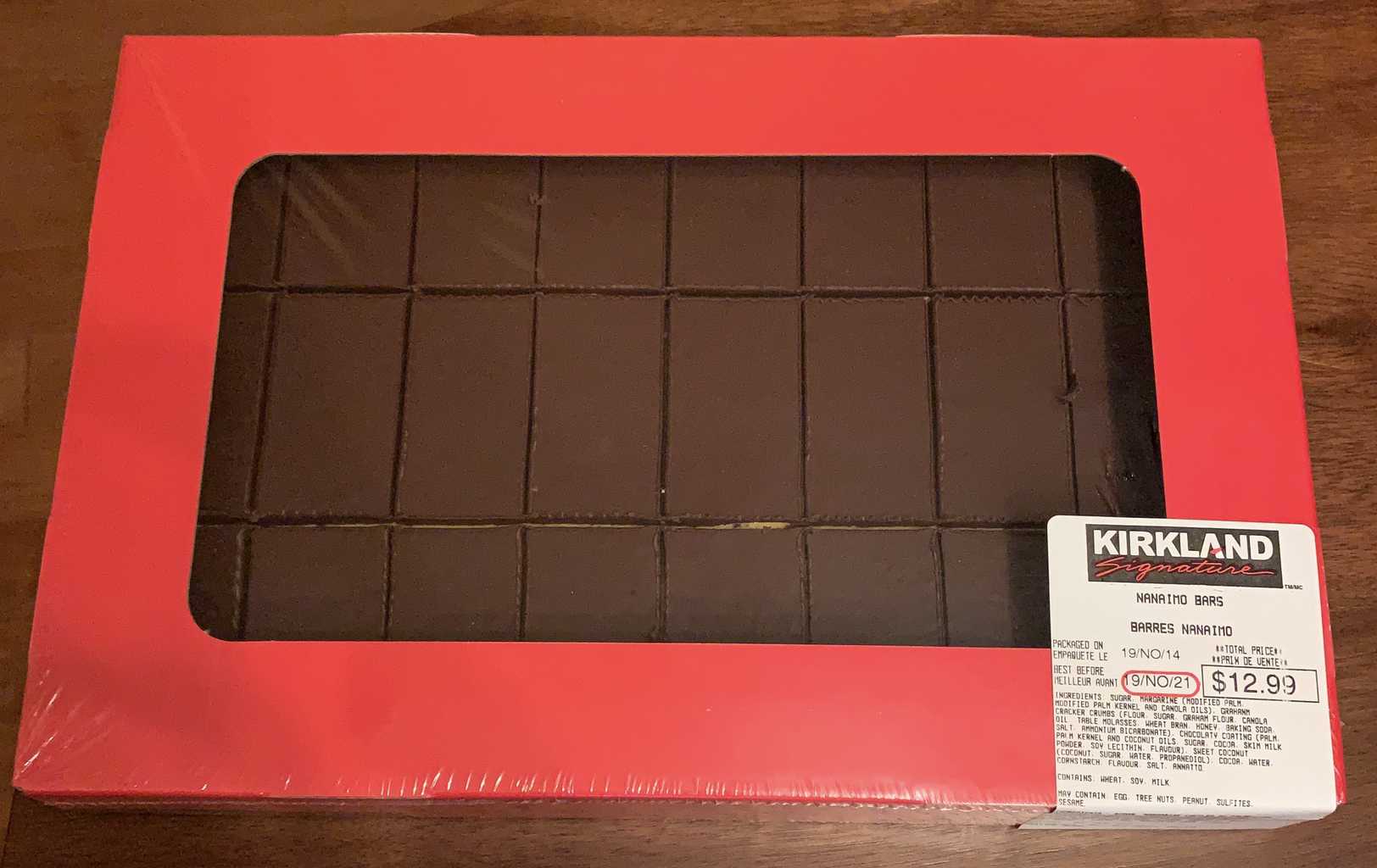 It's beginning to look a lot like Christmas! My favorite part of Christmas is definitely all the food. I'm a huge foodie and there's no better time of year than Christmas. Even as a young girl I used to look forward to all the desserts, appetizers and treats around the holiday season. Today I'm reviewing a very Canadian, very sweet and delicious festive dessert. The Costco Kirkland Signature Nanaimo Bars.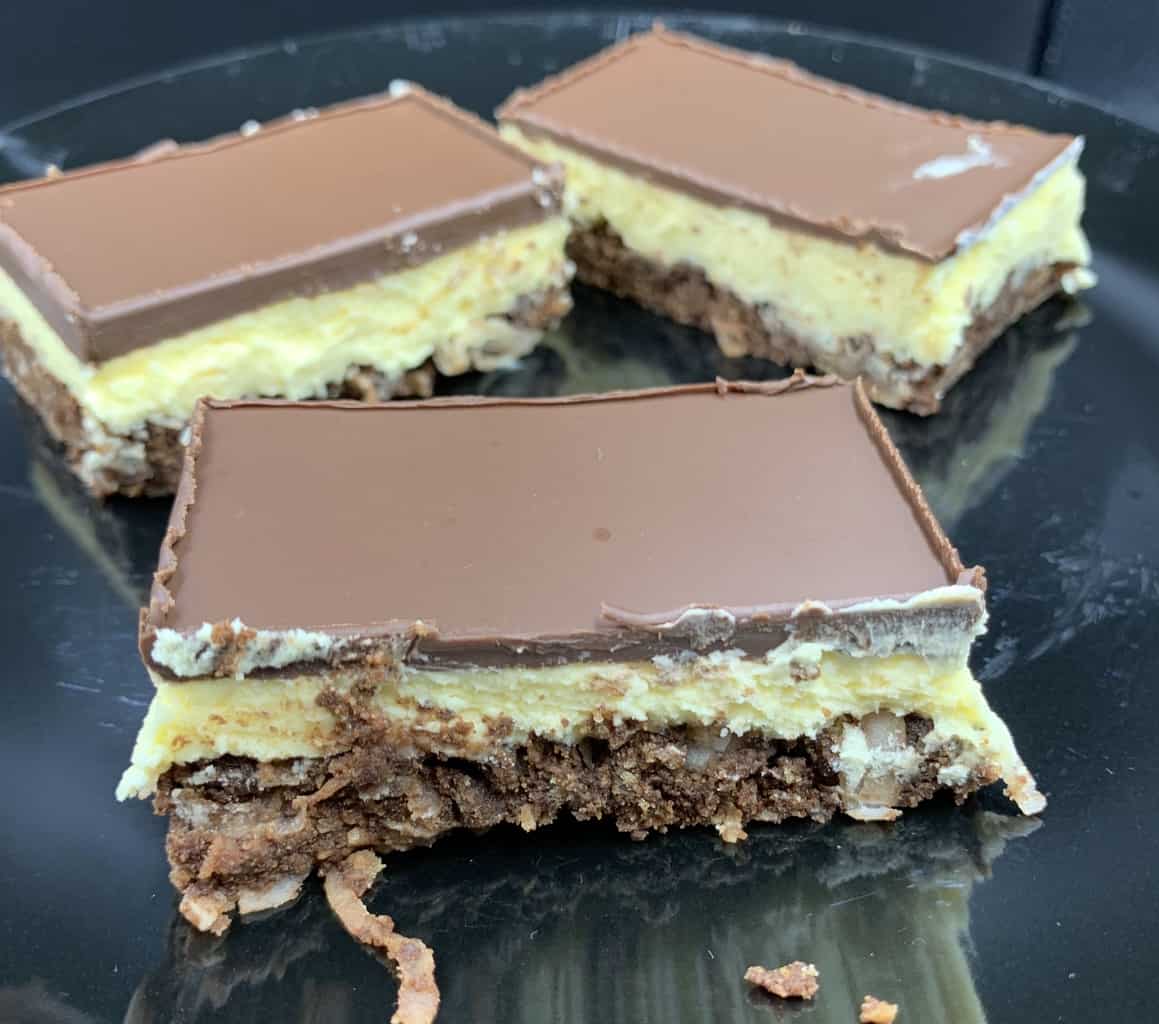 Taste
THESE ARE SO SWEET! The Costco Kirkland Signature Nanaimo Bars have a coconut, graham cracker, and chocolate bottom layer, a very sweet vanilla icing/custard filling and a thick chocolate topping. They're pretty tasty but I was pretty disappointed that the bottom layer didn't have any nuts. Most Nanaimo Bars I've had contain chopped almonds or walnuts in the bottom layer so I felt that these would have tasted better with nuts in the bottom layer. The inside vanilla filling is overly sweet which is pretty normal for Nanaimo Bars but it tasted more like a sweet sugar icing than a vanilla custard. The chocolate on top was delicious, tasty, sugary and smooth. These definitely aren't as good as homemade Nanaimo Bars but there just as good as any store bought Nanaimo Bars I've had in the past.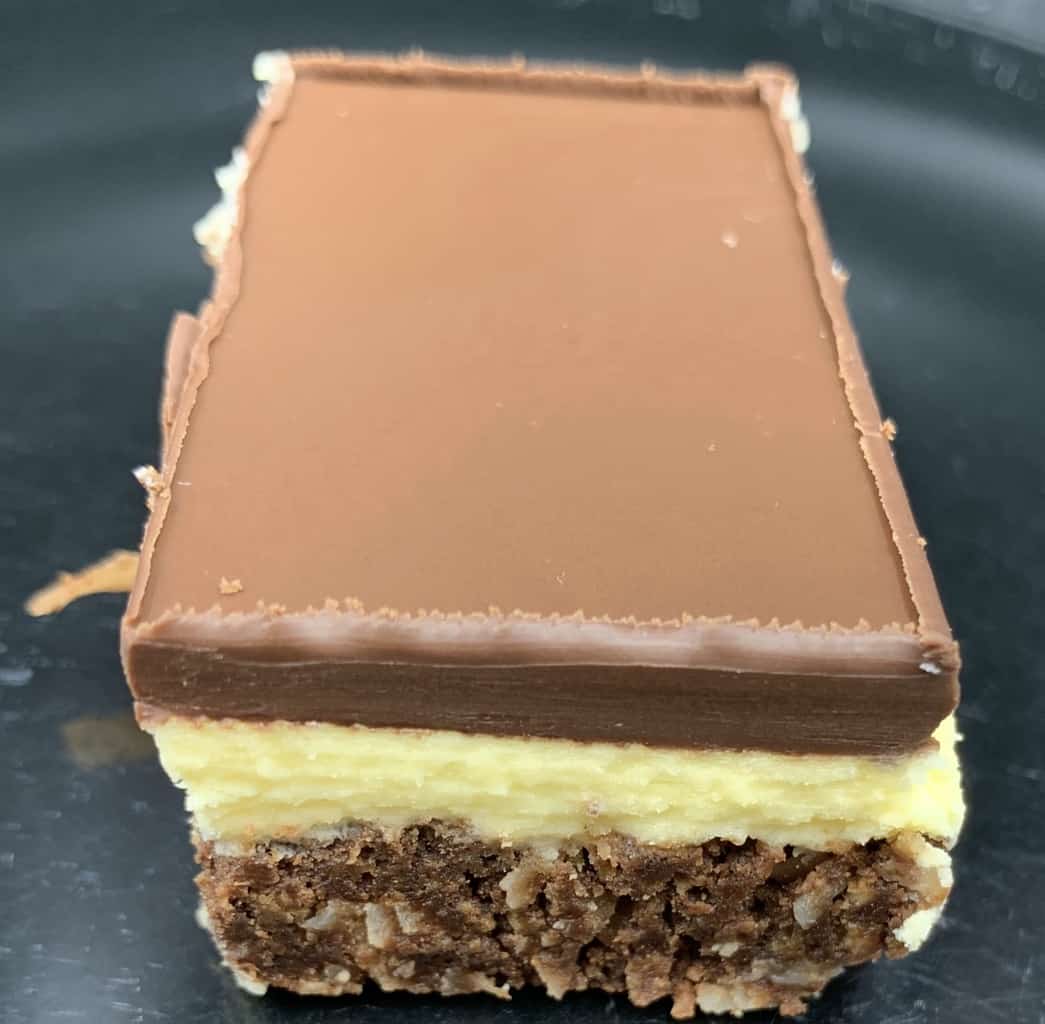 Cost
Each box of Costco Kirkland Signature Nanaimo Bars contains 24 Nanaimo Bars and I purchased the box for $12.99 Canadian. Not the cheapest bakery item for sure but also not overly expensive for such a large quantity of Nanaimo Bars.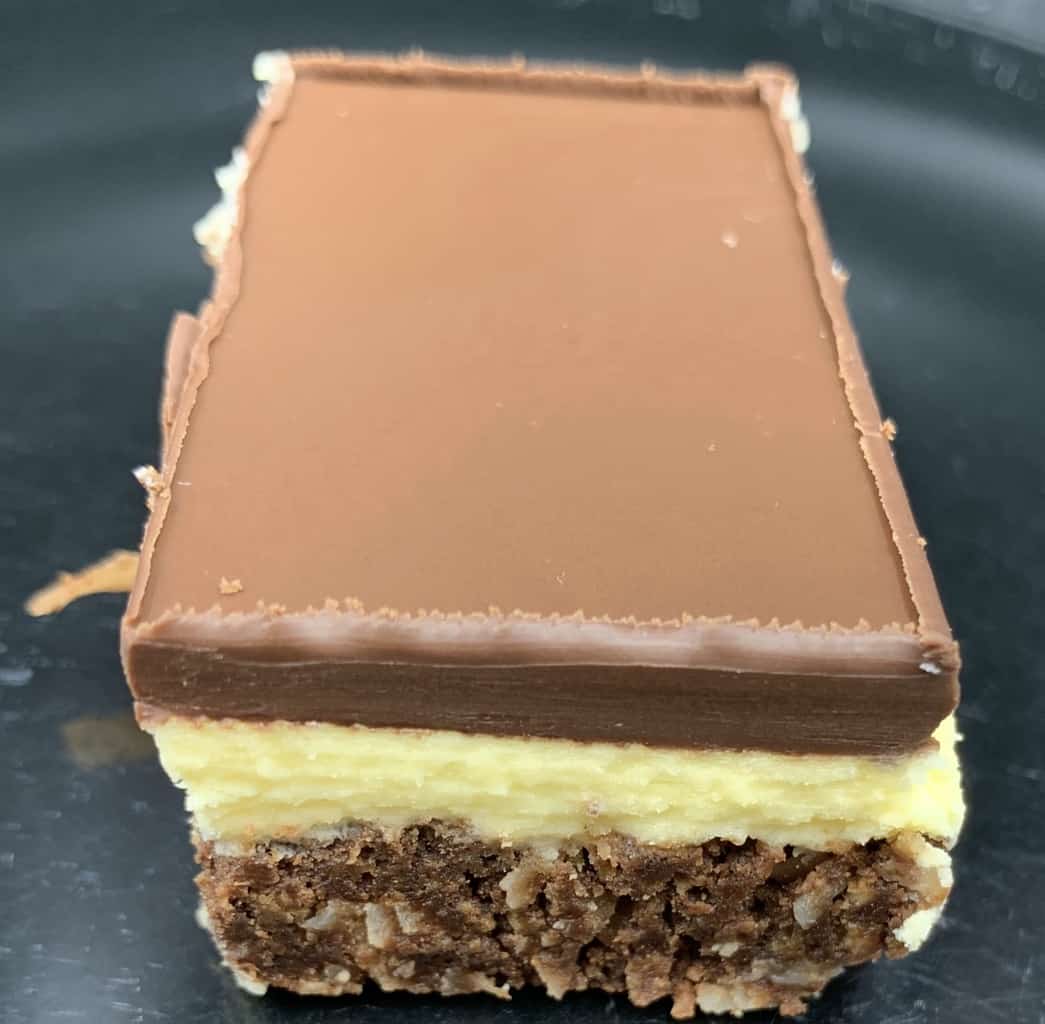 Convenience
These cut beautifully and freeze really well. I recommend cutting the bars prior to freezing because trying to cut the bars frozen causes the chocolate to shatter everywhere. The best before date for the Costco Kirkland Signature Nanaimo Bars is seven days from the date they were packaged. These are very convenient to have around the holiday season for holiday cookie/dessert platters and would be a crowd pleaser.
Nutrition
These are not healthy. One bar is 280 calories, 17 grams of fat, 22 grams of sugar, one gram of protein, 30 grams of carbohydrates and 130 mg of sodium. To be very honest I thought they would have a higher sugar content per bar. The ingredients list is also full of unhealthy ingredients which is to be expected! It's the time of year to enjoy a treat or two and everyone knows Nanaimo Bars aren't made out of Kale.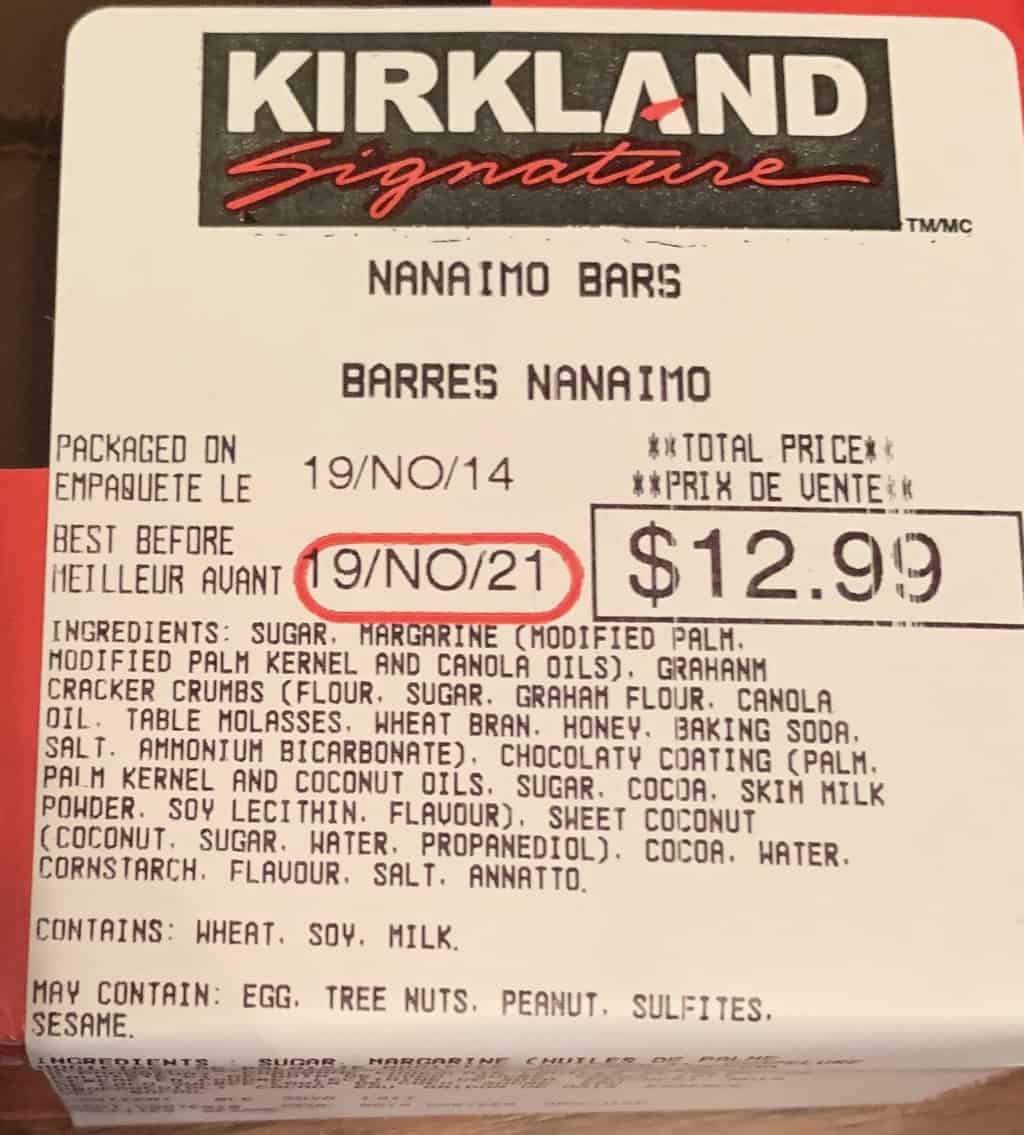 Overall these were tasty, affordable and buying them is way easier than making Nanaimo Bars from scratch.
Taste: 7.5/10
Cost: 7.5/10
Nutrition: Ho Ho Ho
Convenience: 10/10
Have you had a Nanaimo Bar before? What do you think of them? Anyone make Nanaimo Bars from scratch?