Extremely moist, rich and sweet sticky toffee pudding that warms your taste buds!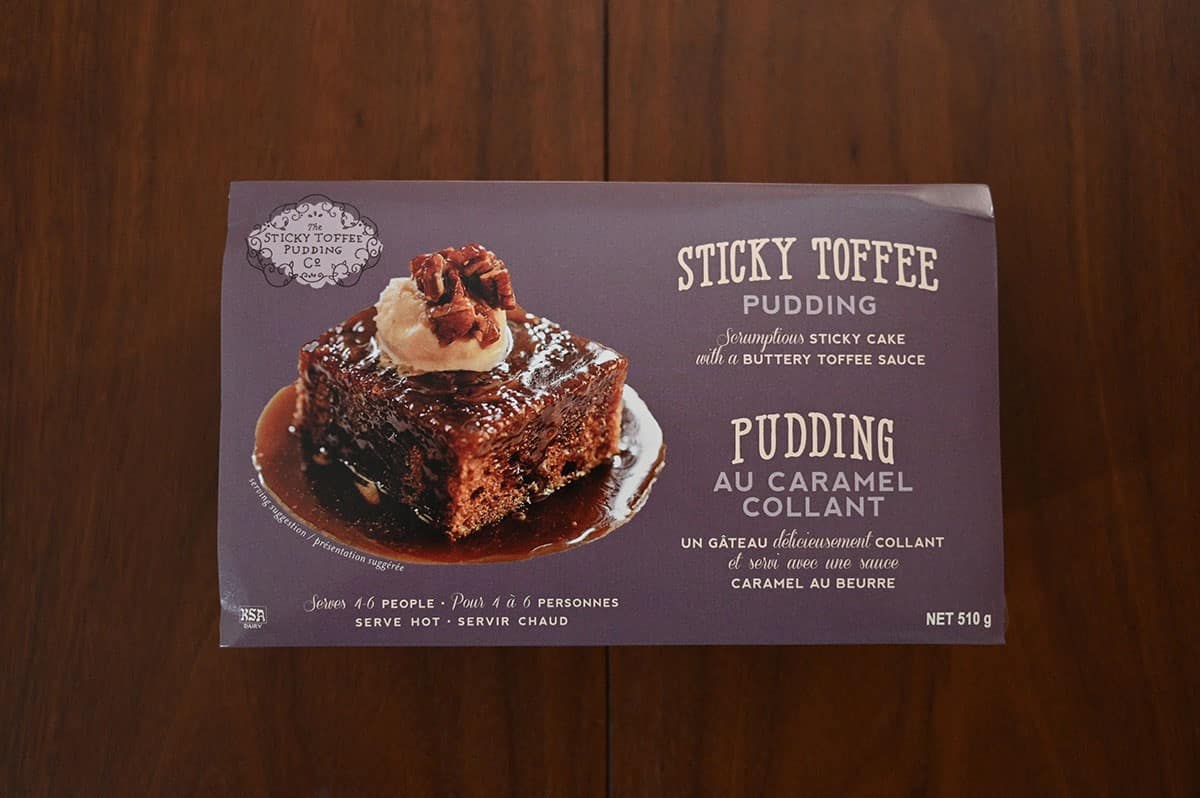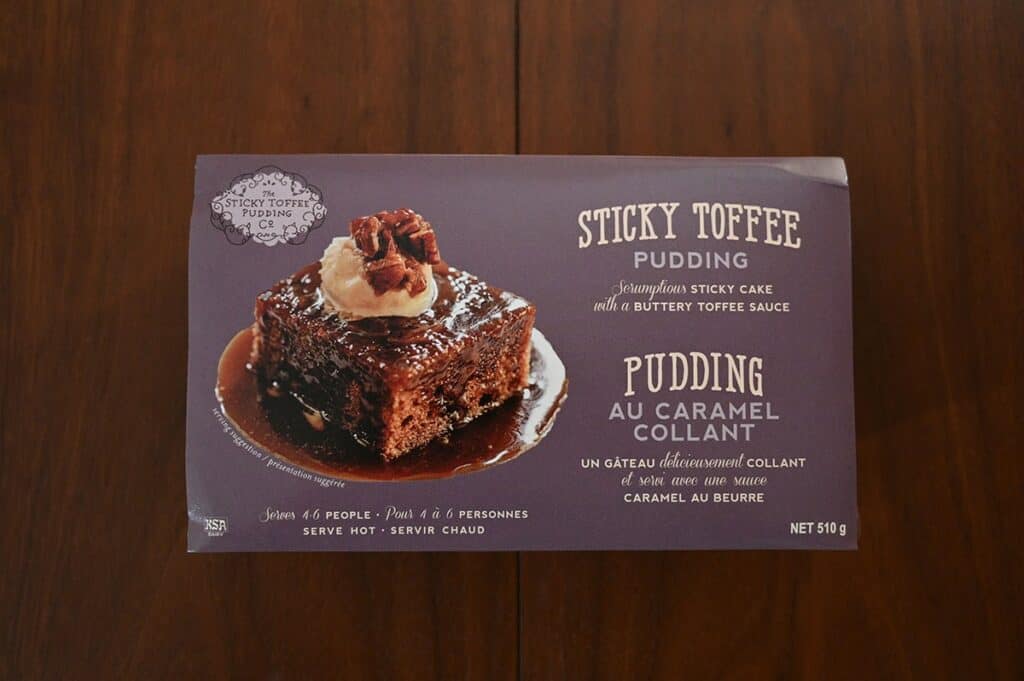 Today I'm reviewing Costco Sticky Toffee Pudding Co. Sticky Toffee Pudding. This dessert is available at Costco during the holiday season and has been for the last few years.
Other holiday desserts from Costco that I love are the Costco Kirkland Signature Tuxedo Cake, Costco Kirkland Signature Yule Log, Costco Kirkland Signature Nanaimo Bars, Costco Kirkland Signature Christmas Fruit Cake and the Costco Kirkland Signature Ginger Cookies.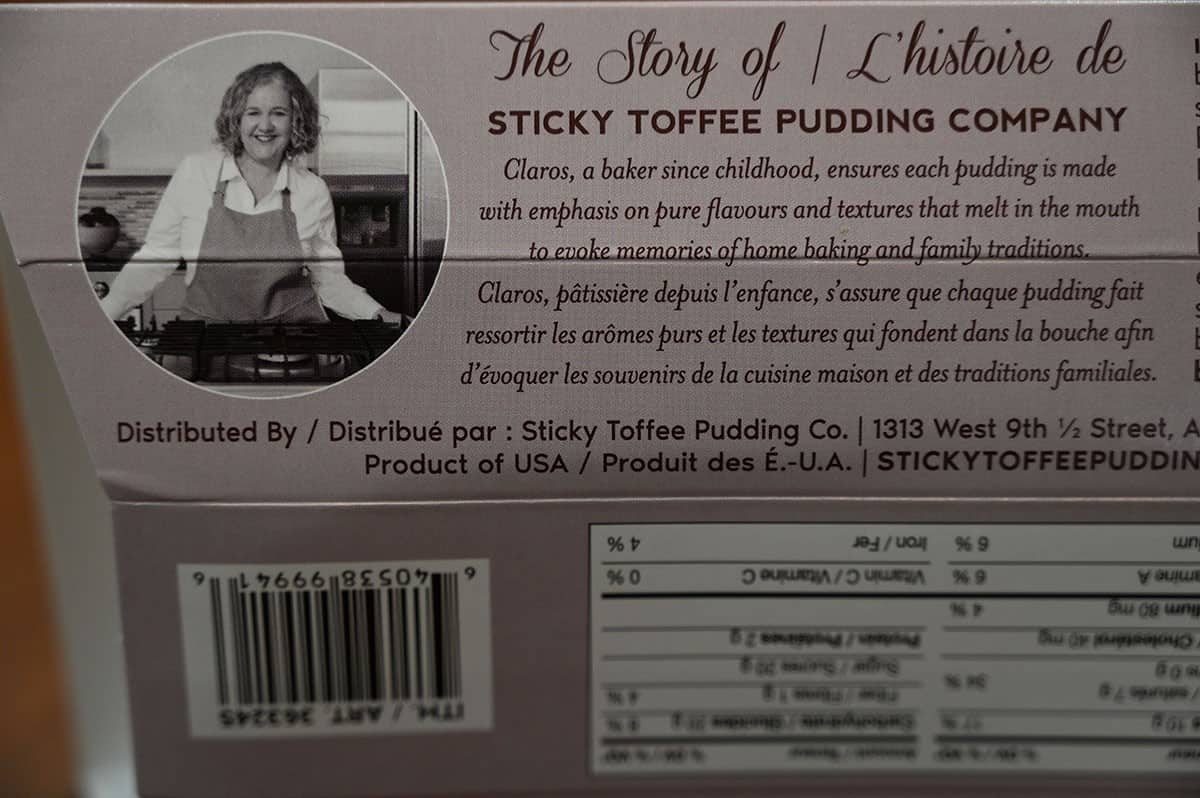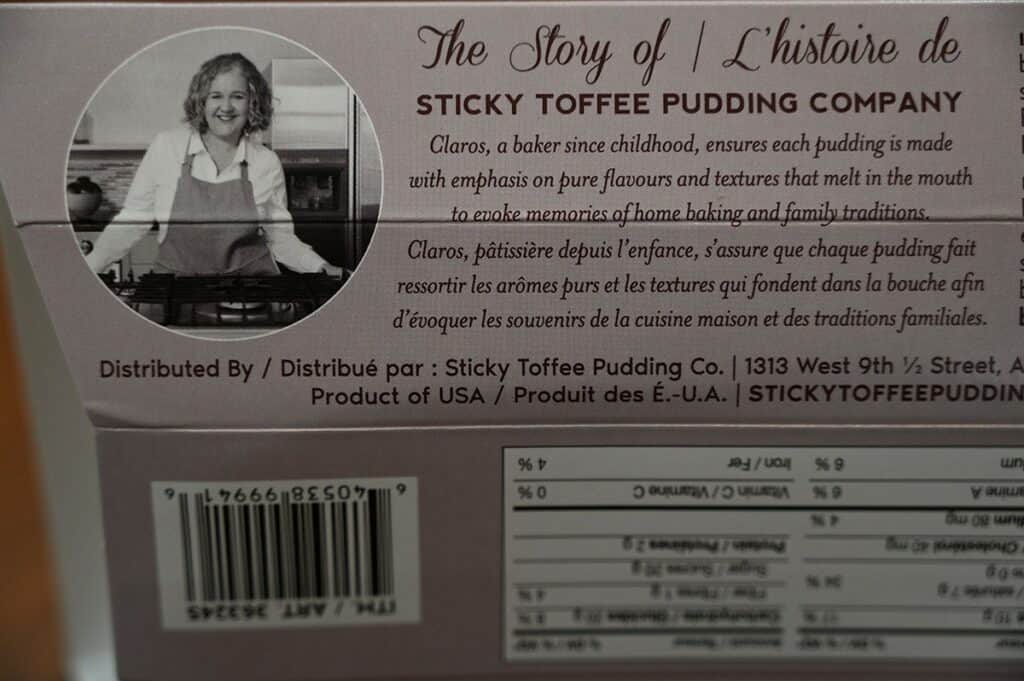 Location in Store
You can find the Costco Sticky Toffee Pudding in the refrigerated deli section, near the fresh pasta and other refrigerated desserts. The item number is 363245.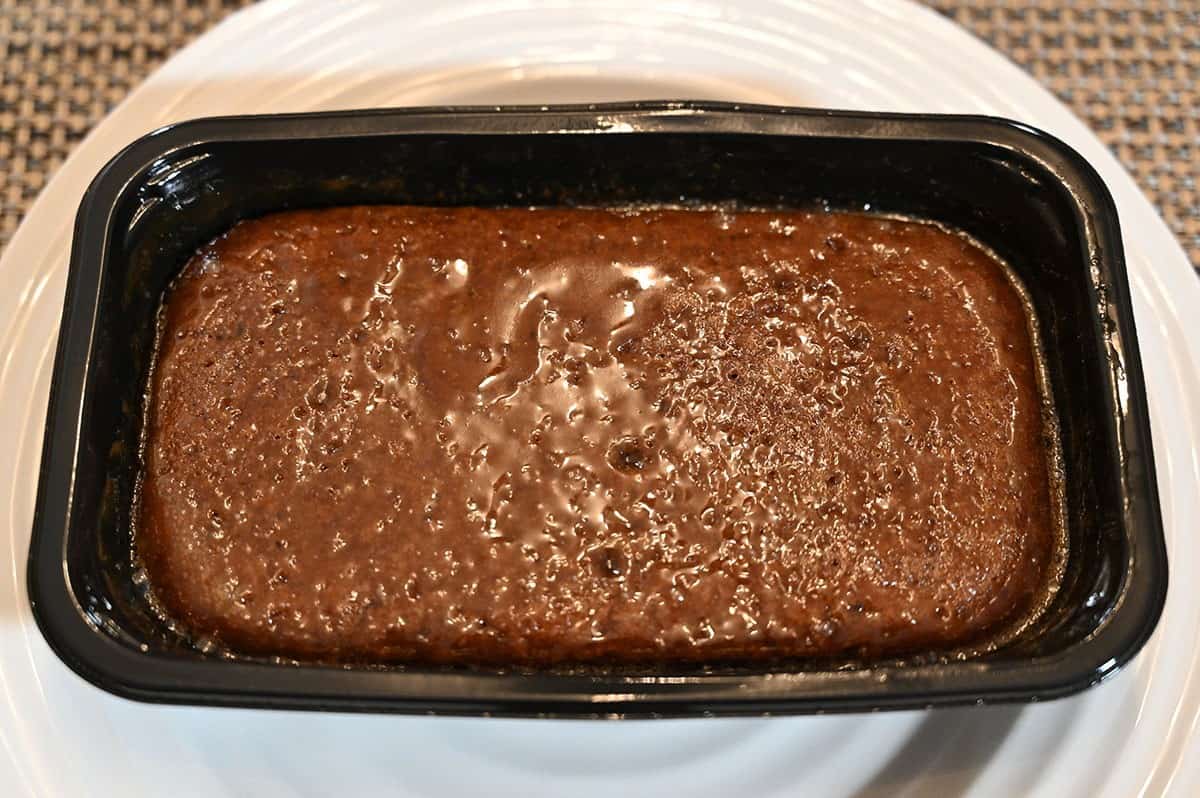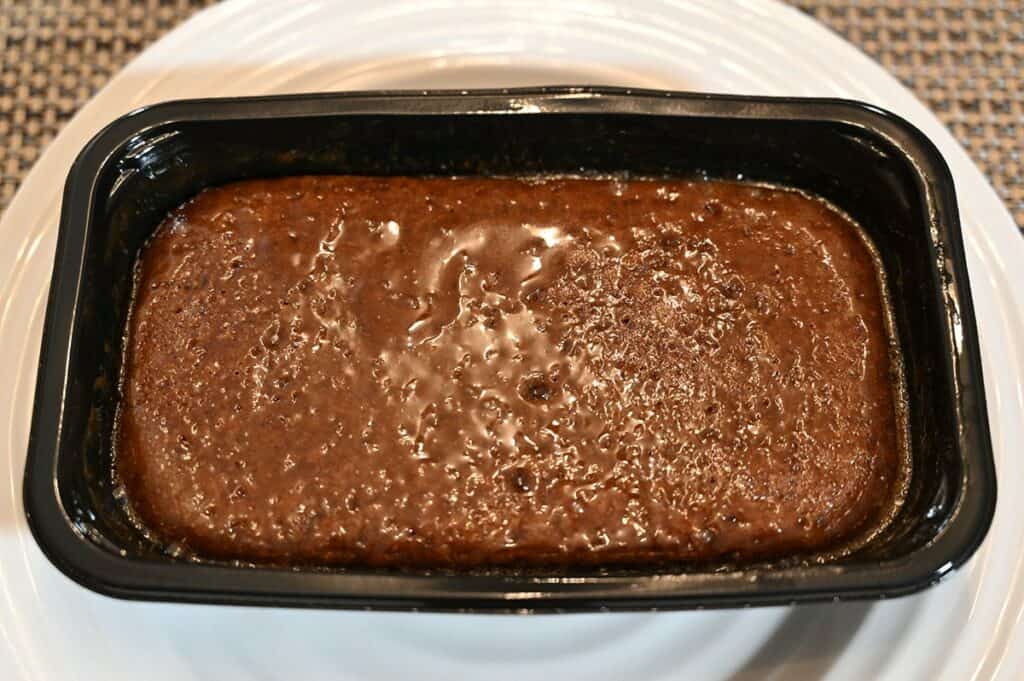 Taste
The box for the Sticky Toffee Pudding describes it as, "scrumptious date cake with a buttery toffee sauce". Once I took it out of the oven, smelled it and cut it, I couldn't wait to sit down before trying it – it definitely looked as good as that description sounds.
The first bite tasted amazing. The cake is a sweet, extremely moist and dense date cake. The toffee sauce tastes sweet, quite salty and very buttery, so the Sticky Toffee Pudding has sweet and salty going on at the same time, and that's usually a good combination.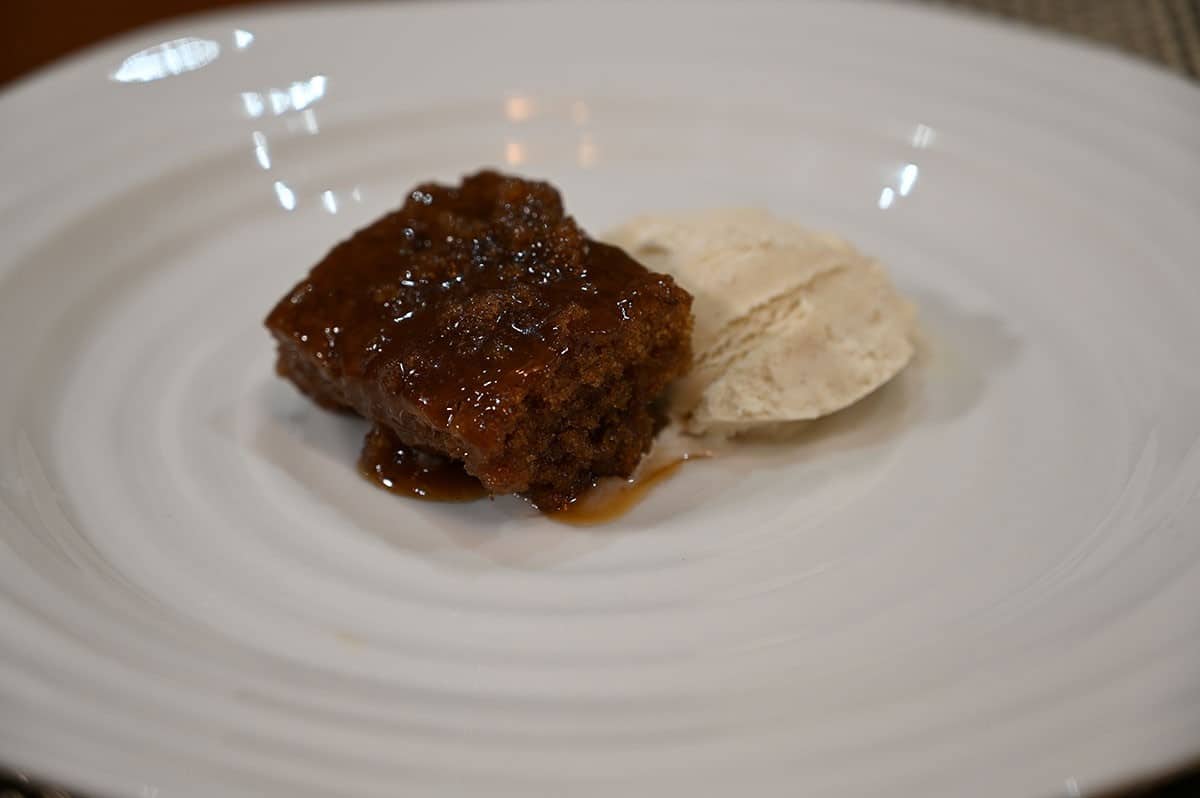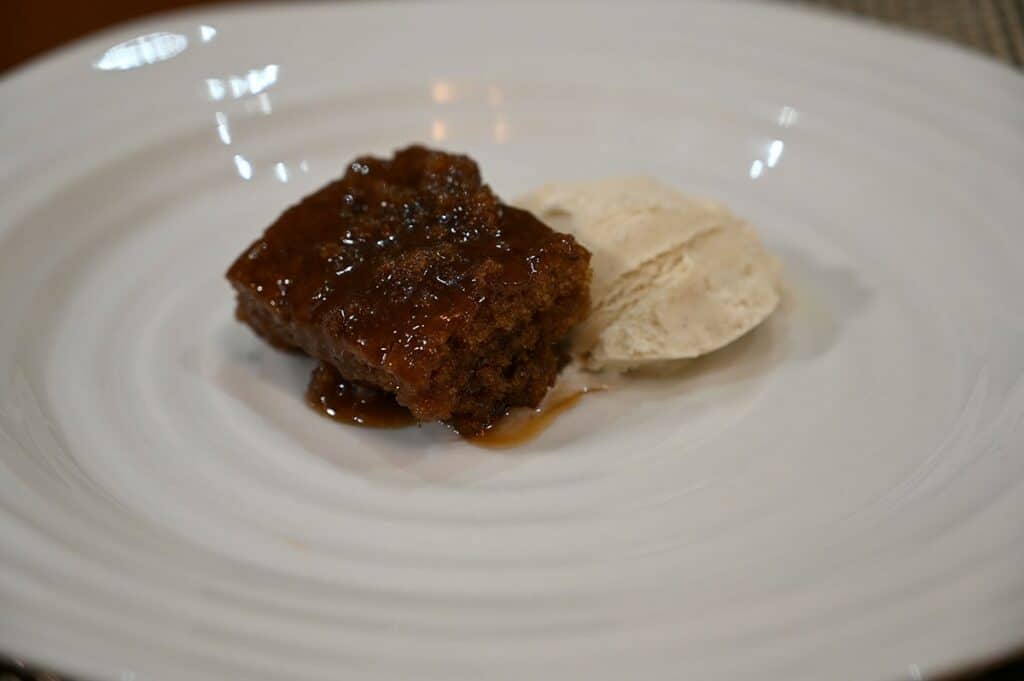 However, I think I made a mistake when I scooped a bunch of the excess sauce from the tray onto the top of my cake, because after a few bites, I found my serving of Sticky Toffee Pudding too sweet and also too salty!
This is without a doubt a very decadent and heavy dessert; despite the fact that I have a major sweet tooth, I actually couldn't finish the piece I cut for myself.
I can't see eating this without something like whipped cream or vanilla ice cream to cut the sweetness.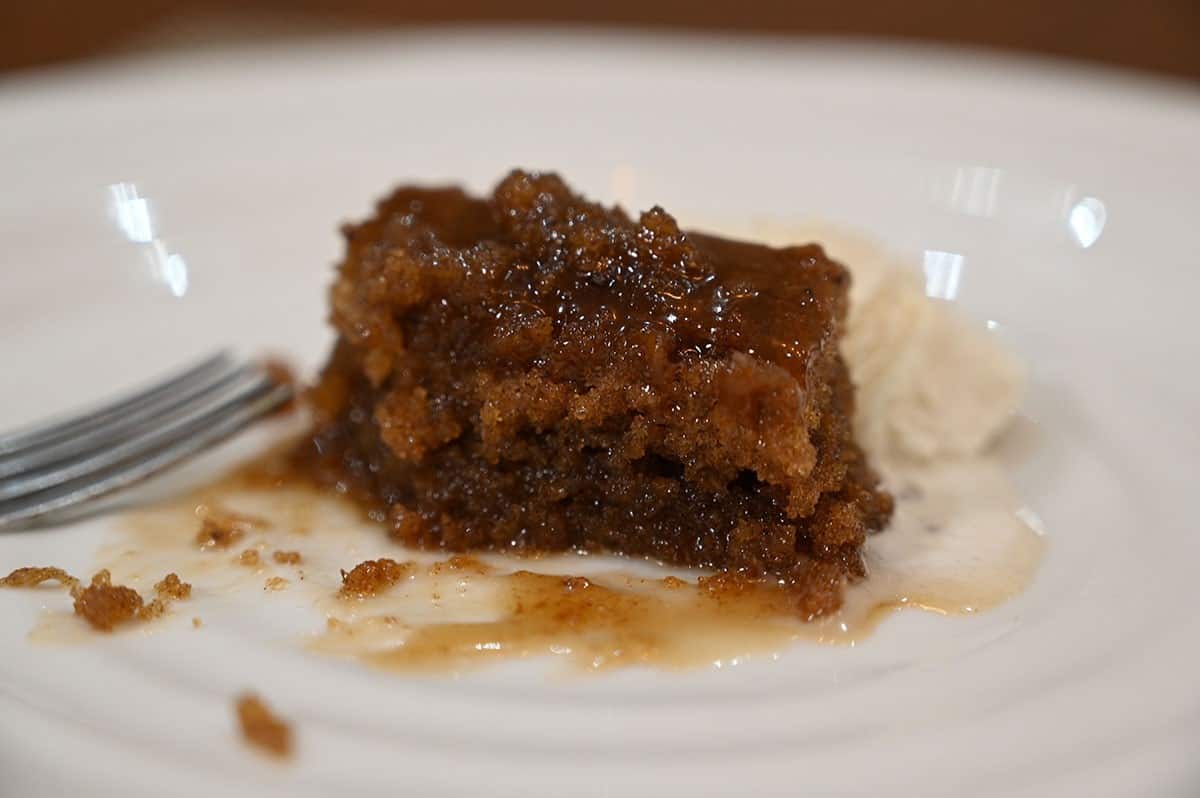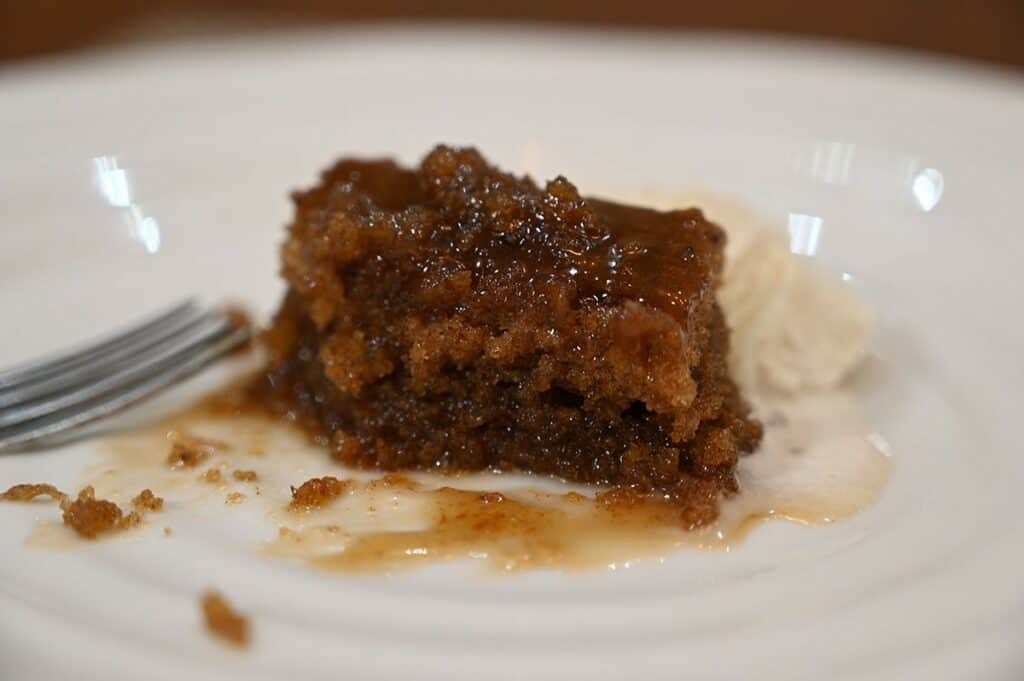 Anyway, in retrospect, I feel like a tiny sliver would have been enough for me. I have to warn those people out there who don't like very sweet, rich, heavy desserts that this might not be for them. Even my husband, who was easily able to eat about half the tray and absolutely loved it, mentioned that he found it tasted a little salty and quite rich (although obviously those weren't bad things to him).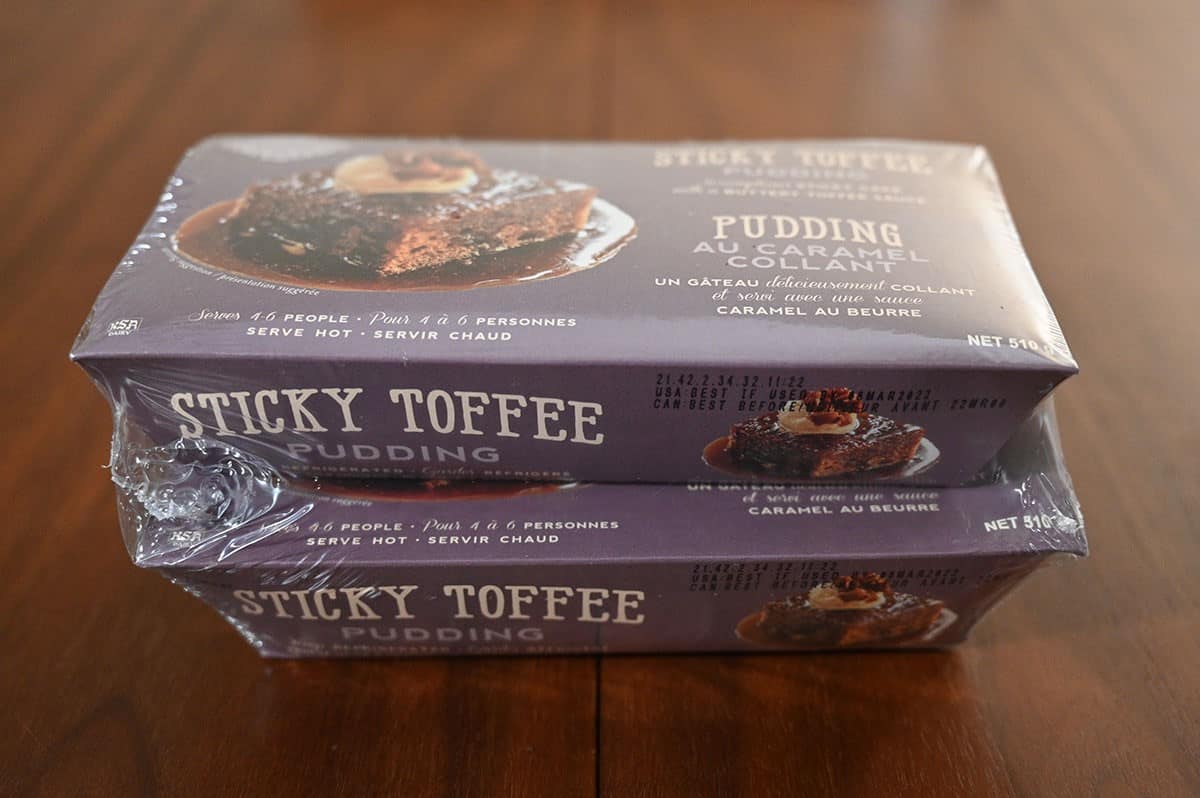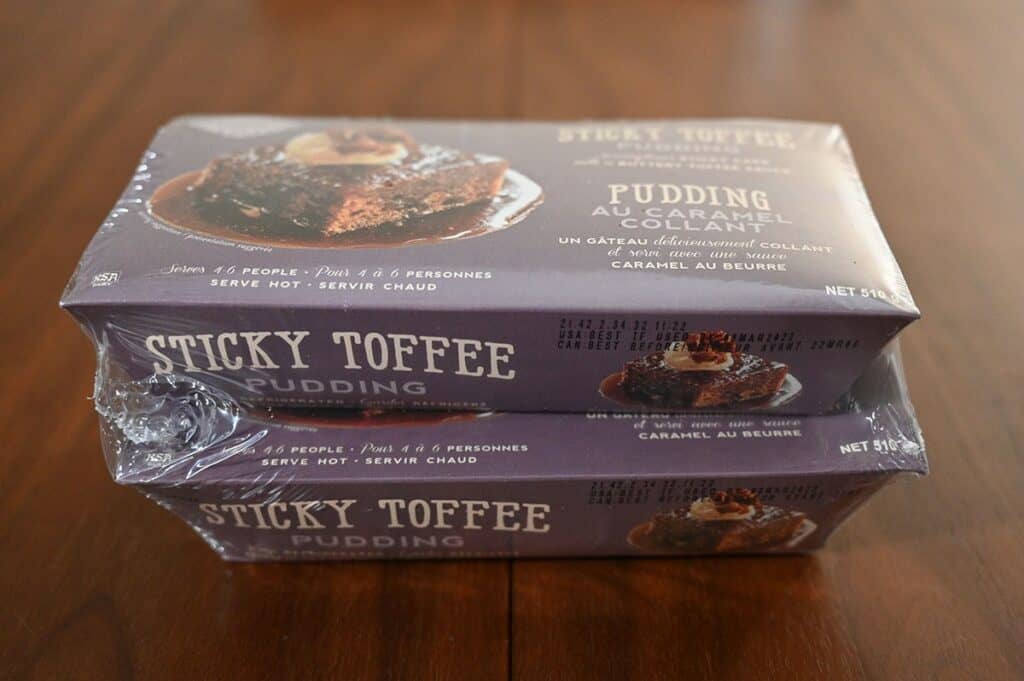 Cost
The Sticky Toffee Pudding comes in a pack with two trays of pudding for $18.99 Canadian. I think this price is reasonable for a convenient dessert that you only need a small serving of.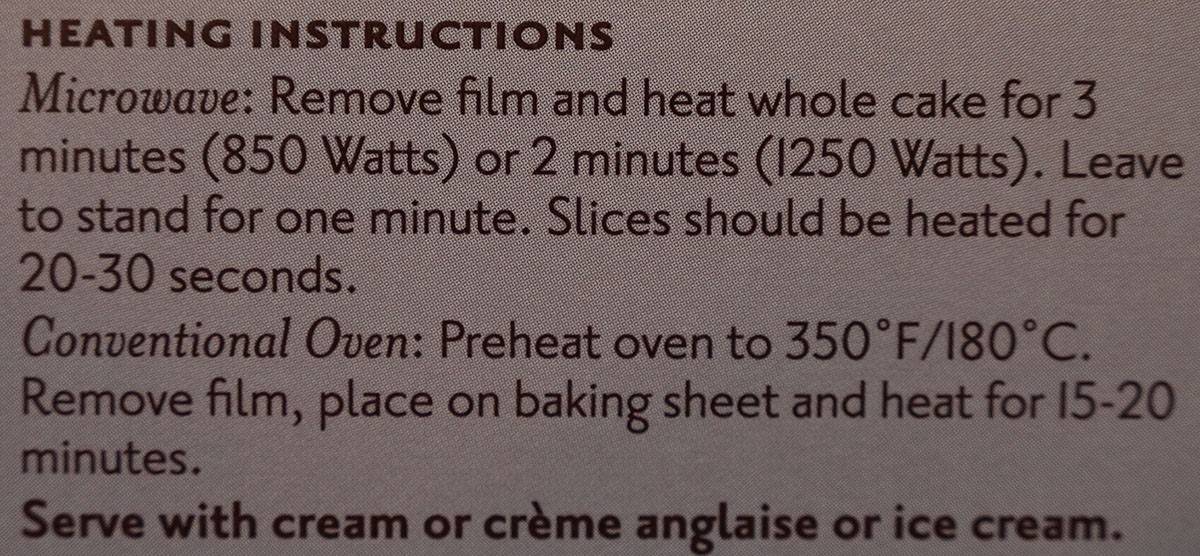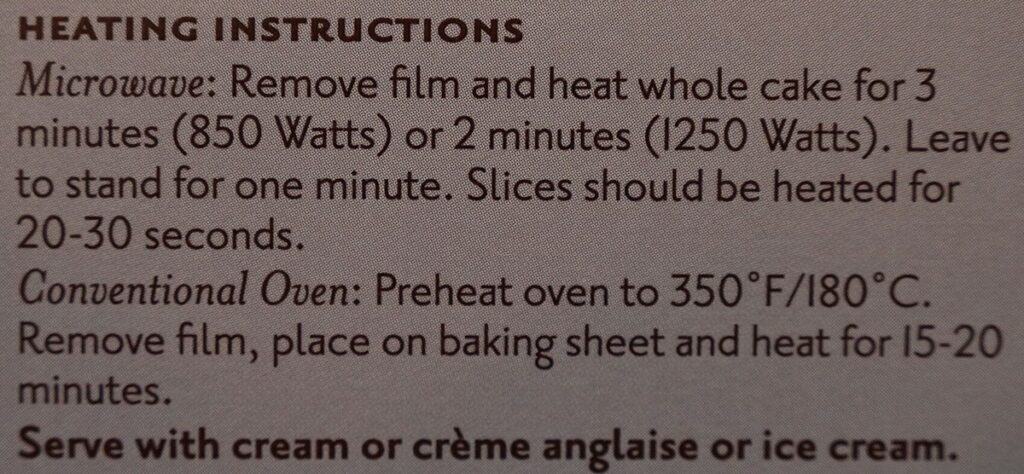 Convenience
The Sticky Toffee Pudding is very easy to warm up – you can either microwave it or put it in the oven. I chose to warm mine in the oven.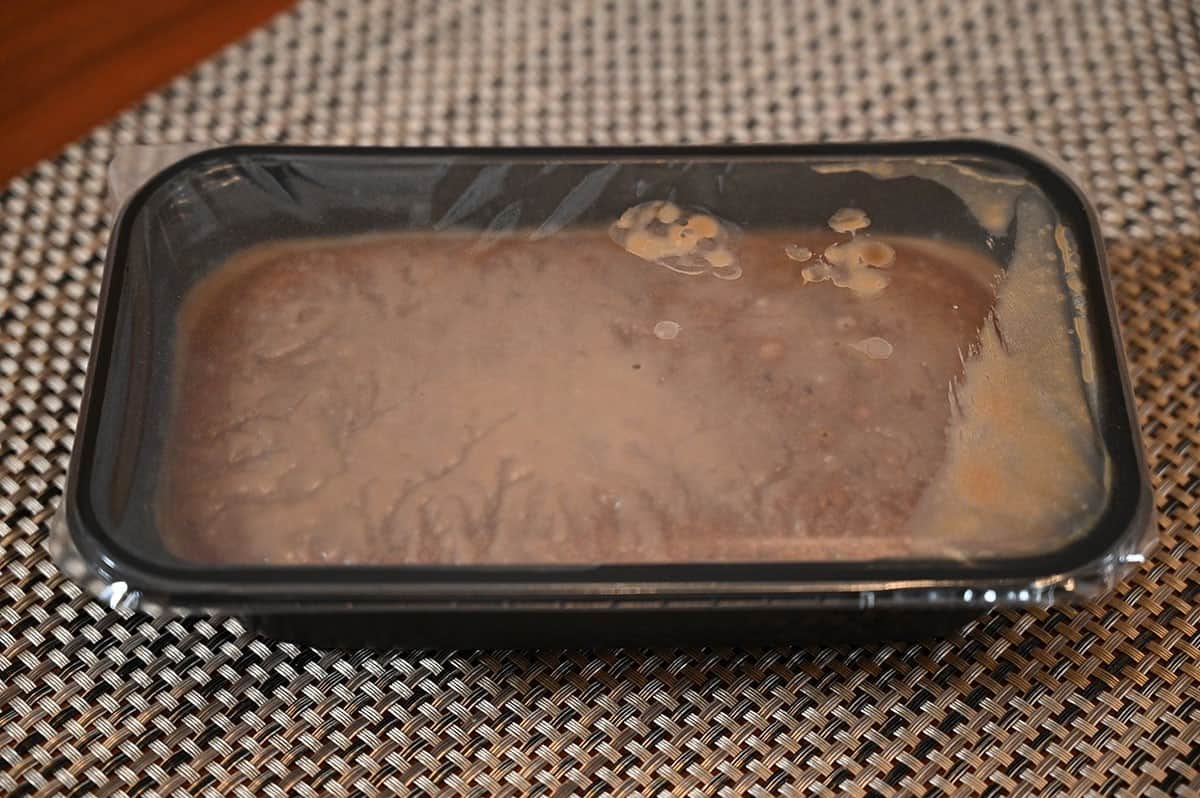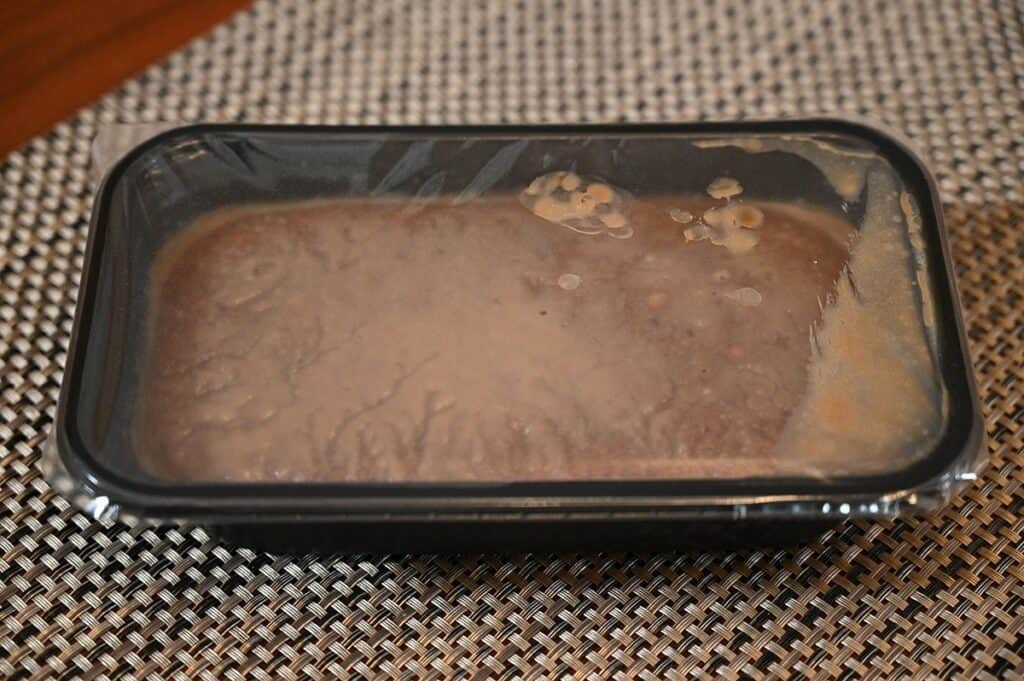 To heat it in the oven remove the plastic film on top and pop it into the oven on a baking sheet at 350 degrees Fahrenheit for 15 to 20 minutes. The pudding cuts nicely and comes out of the tray easily.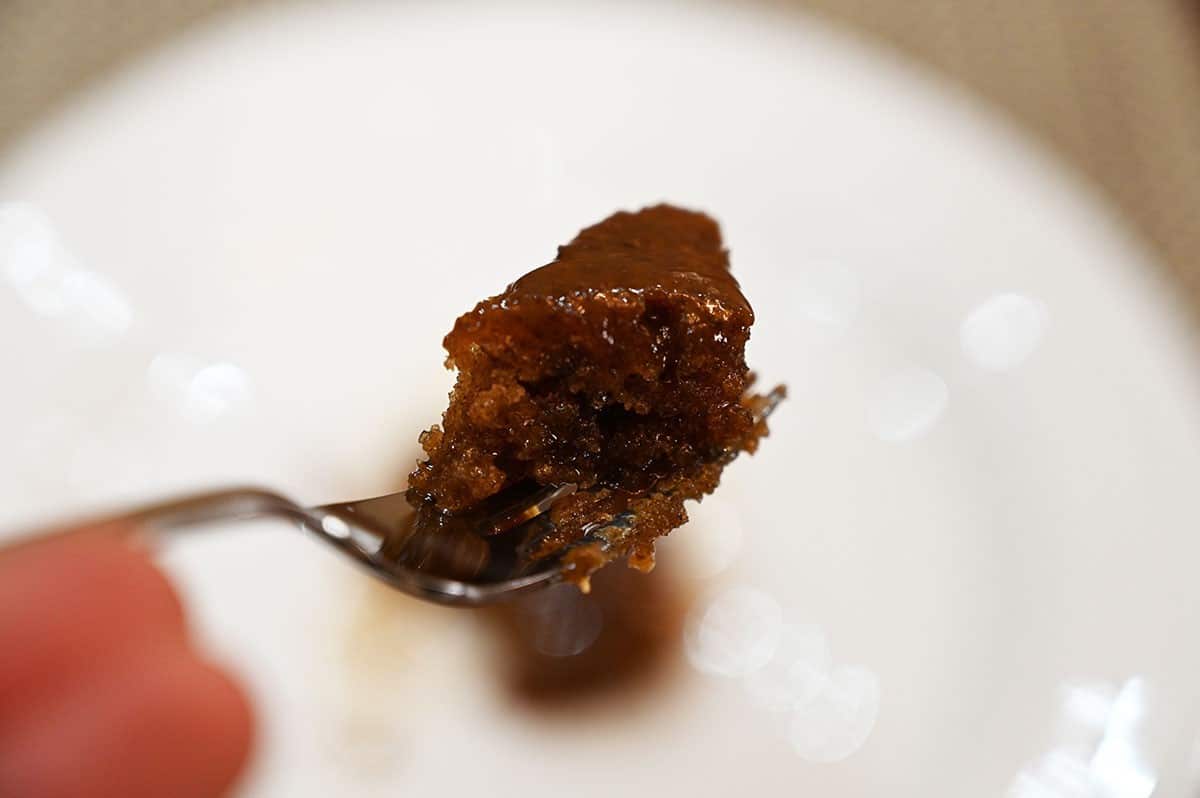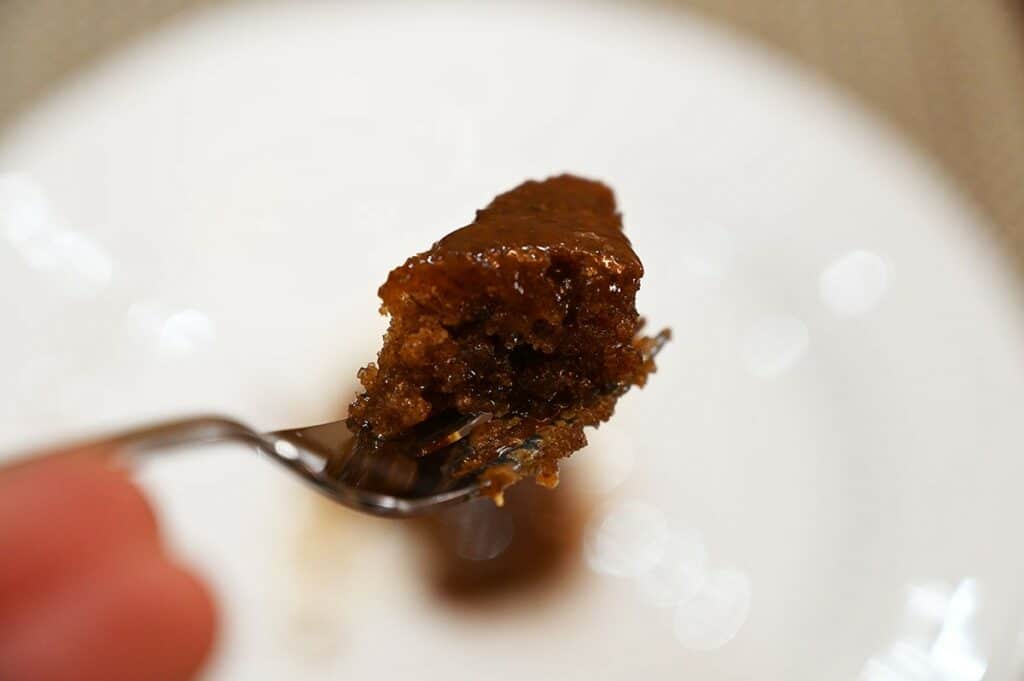 You can freeze the pudding or keep it in your fridge prior to making it. The package says it can be frozen for up to nine months.
The best before date is about three months from the date we purchased it. It needs to be kept in the refrigerator.


Nutrition
Calories
One-sixth of the Sticky Toffee Pudding is 190 calories, 10 grams of fat, 80 mg of sodium, 20 grams of carbohydrates, one gram of fibre, 20 grams of sugar and two grams of protein. In my opinion, that's not that bad for a dessert.
By way of comparison, a medium pumpkin latte at Starbucks has about 380 calories, 14 grams of fat and 50 grams of sugar (I don't know why I chose that as my comparison; I guess it's another fall/winter comfort food?).
With that being said, I can't see eating this without either ice cream or whipped cream, so that will obviously add calories and fat. Also, if you're like my husband and eat half the tray, you have to multiply all of those numbers by three and add the ice cream on top!


Ingredients
I really appreciate the short and sweet ingredients list, although not healthy, this is as close to homemade as it gets for ingredients.
Scoring
Taste: 9/10
Cost: 7/10
Convenience: 9.5/10
Nutrition: 0/10 (I do like the short ingredients list that doesn't contain any chemicals).
Overall
Must buy!
I feel like a lot of people would probably really enjoy this, and I have another tray of Sticky Toffee Pudding in my freezer that I'll likely save for when we have family or friends over so there are others to share the sweetness with.
Have you tried this Sticky Toffee Pudding? What did you think of it?
---
Please note that this review was not paid for or sponsored by any third party. This product was purchased by Costcuisine for the purpose of producing this review. The opinions in this review are strictly those of Costcuisine. Costcuisine is not affiliated with Costco or any of its suppliers. In the event that Costcuisine receives compensation for a post from the manufacturer of a product or some other third party, the arrangement will be clearly disclosed (including where the manufacturer of a product provides Costcuisine with a free sample of the product).