Delicious and perfect for large gatherings!
Please note that this review was not paid for or sponsored by any third party. I purchased this product with my own money and the opinions in this review are strictly my own. I am not affiliated with Costco or any of its suppliers. I am just a fan of the company. I write these reviews to help my fellow shoppers. If you like my blog and want to show your appreciation, please follow me on Instagram or Facebook, or tell your friends to check out my blog!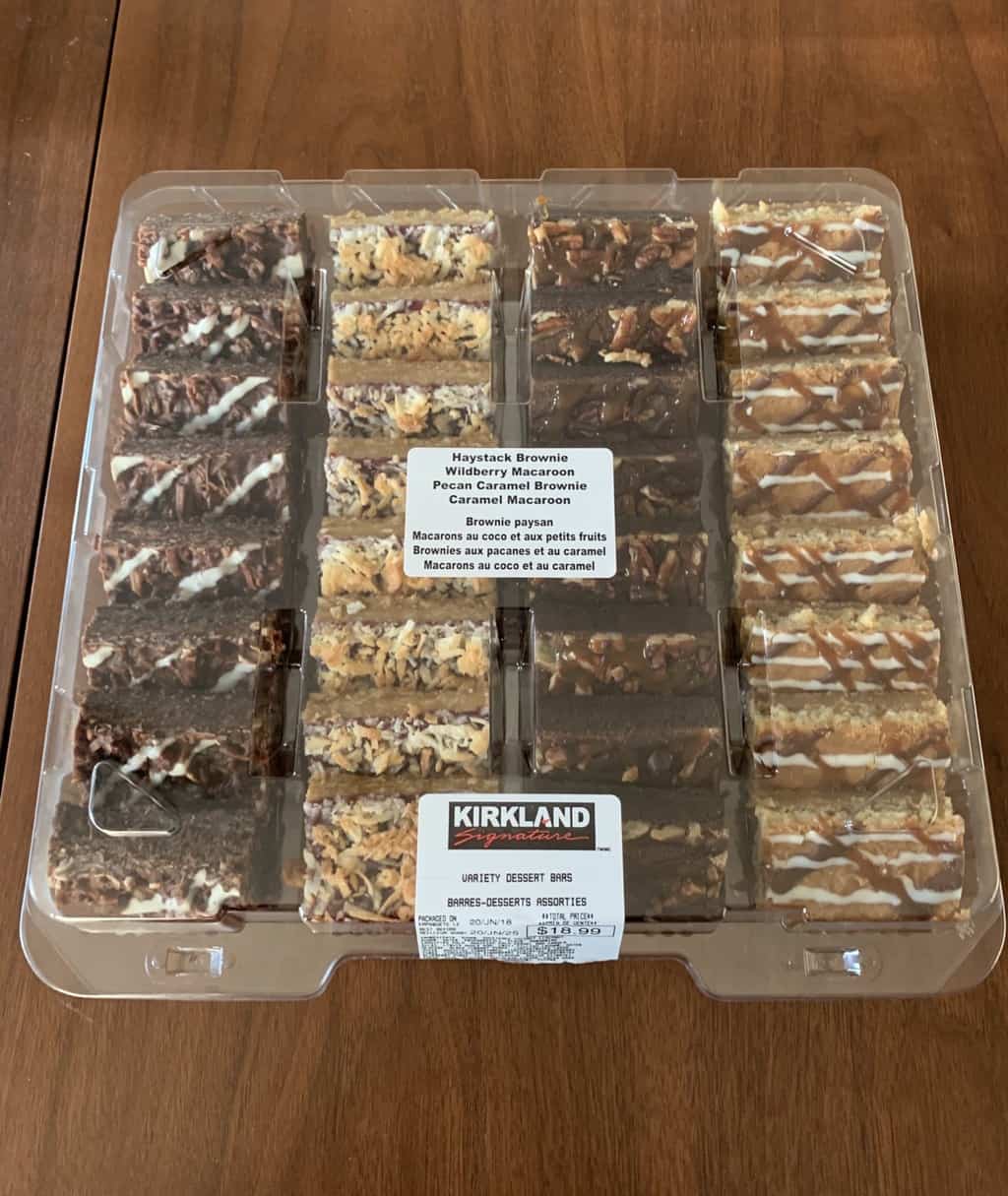 I recently picked up the Costco Kirkland Signature Variety Dessert Bars! I've seen these bars before at Christmas parties but I feel like these ones are slightly different so Costco may have changed them.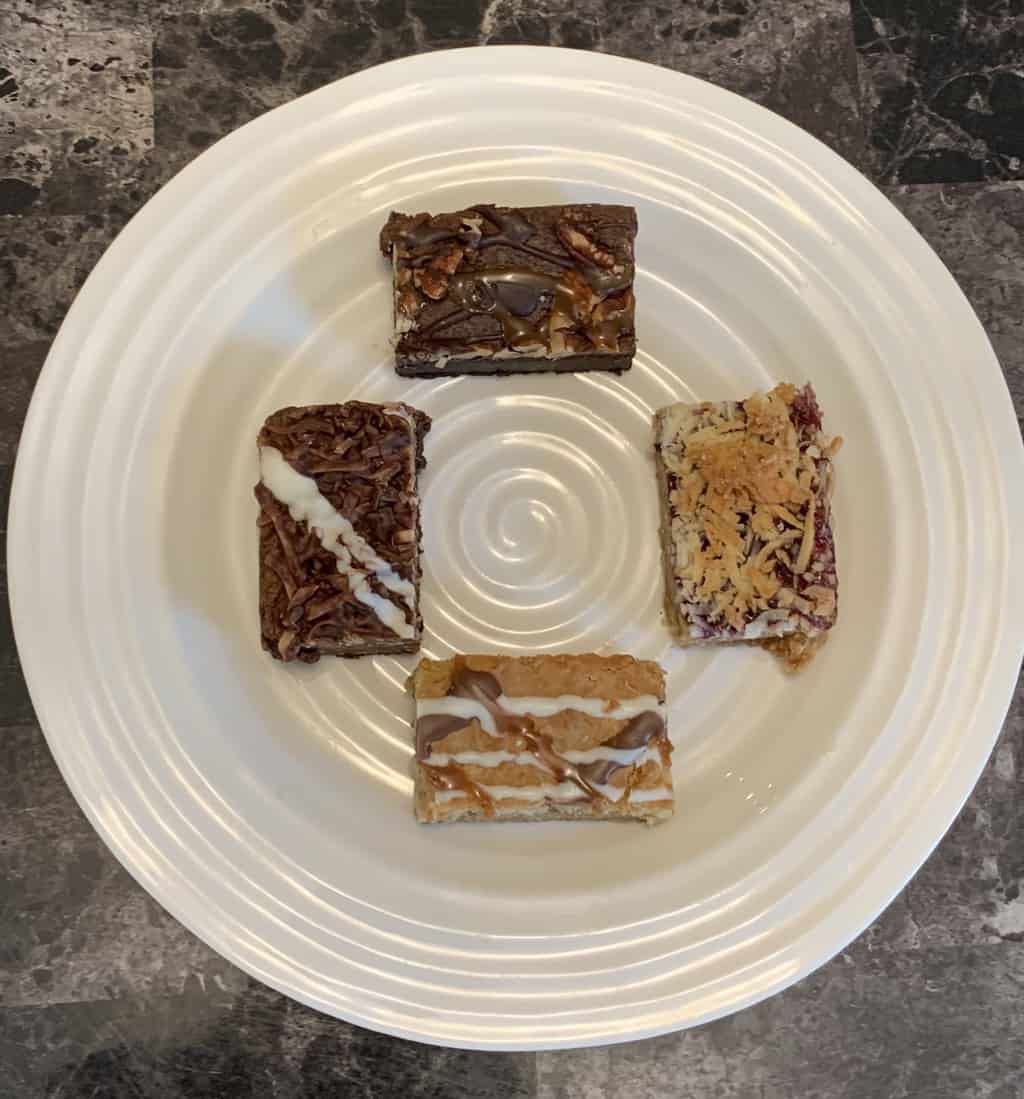 Taste
You get four different kinds, Haystack Brownie, Wildberry Macaroon, Pecan Caramel Brownie and Caramel Macaroon. The haystack brownie is rich, chocolaty and moist. The wildberry macaroon is sweet, fruity and full of coconut. The pecan caramel brownie and caramel macaroon taste pretty much the same and you can taste lots of caramel flavor. The bars were fresh, decadent and delicious. My favorite would have to be the haystack brownie and my husband loved the wildberry macaroon.
Cost
For $18.99 Canadian you get 32 dessert bars (8 of each kind). That's super reasonable for so many high quality dessert bars!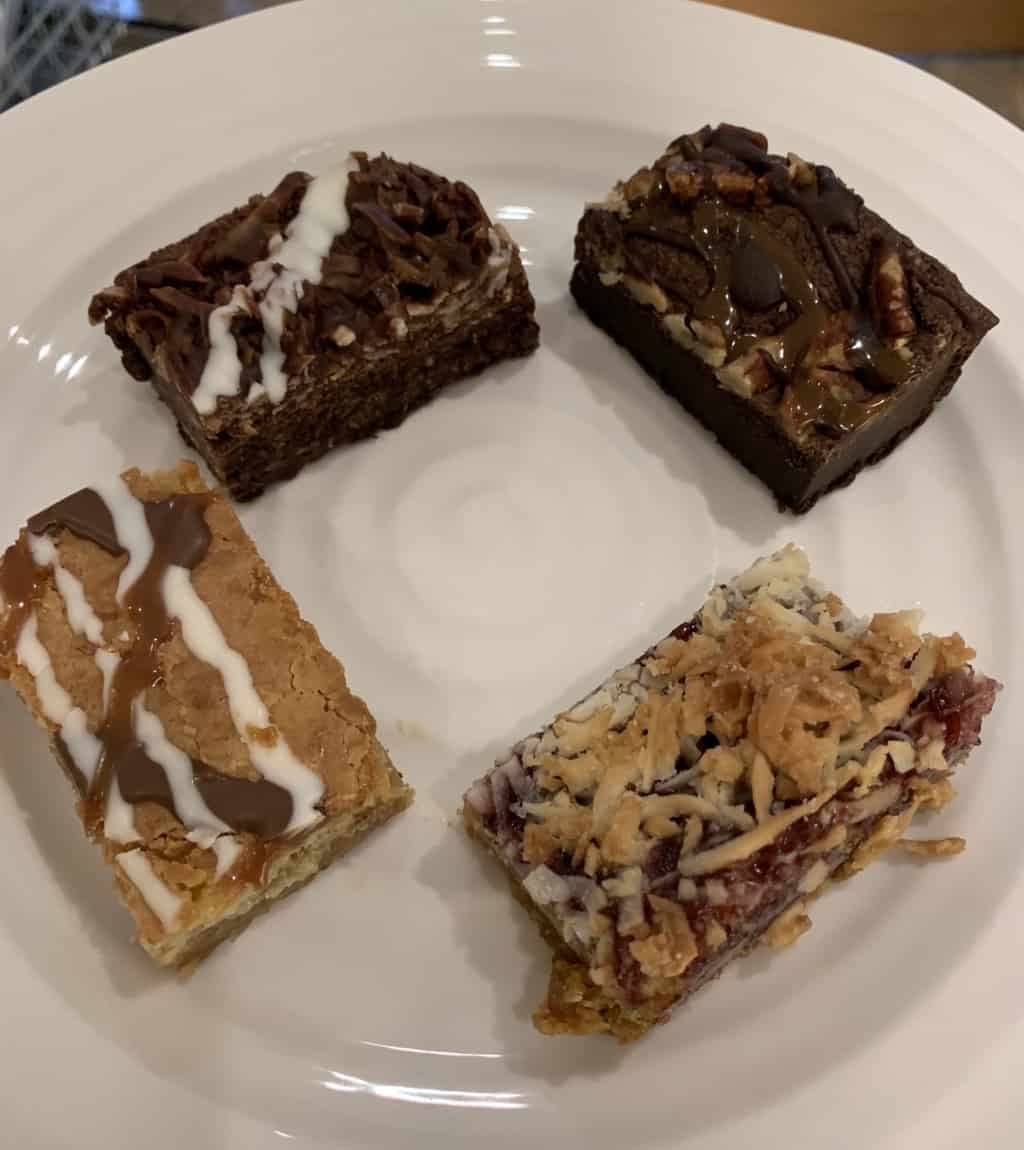 Convenience
These are really convenient if you're having some kind of social distanced gathering or celebration. They freeze really well. The pack comes with 32 bars. Eight of each kind. The container is also resealable.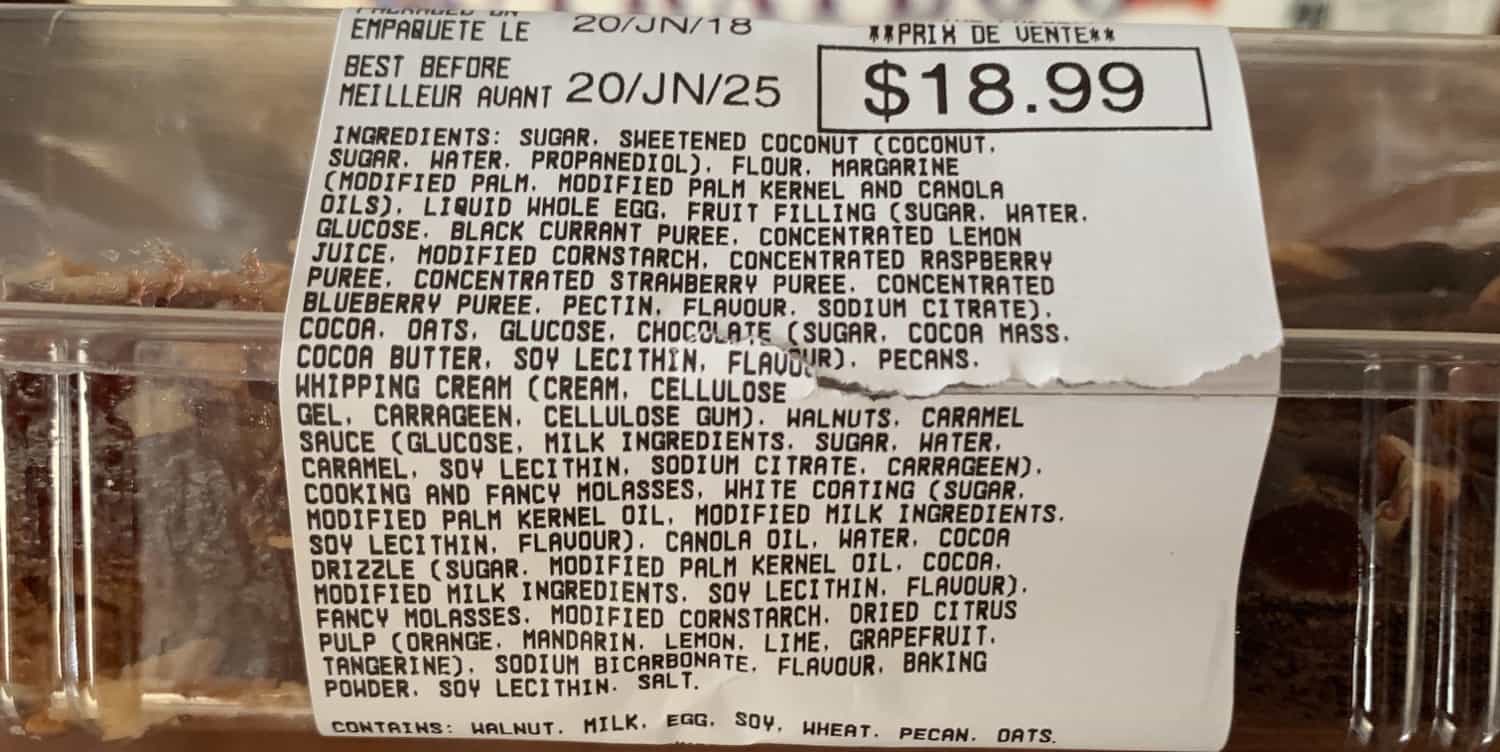 Nutrition
Not healthy at all! Loaded with fat, calories and sugar but they're worth it in my opinion!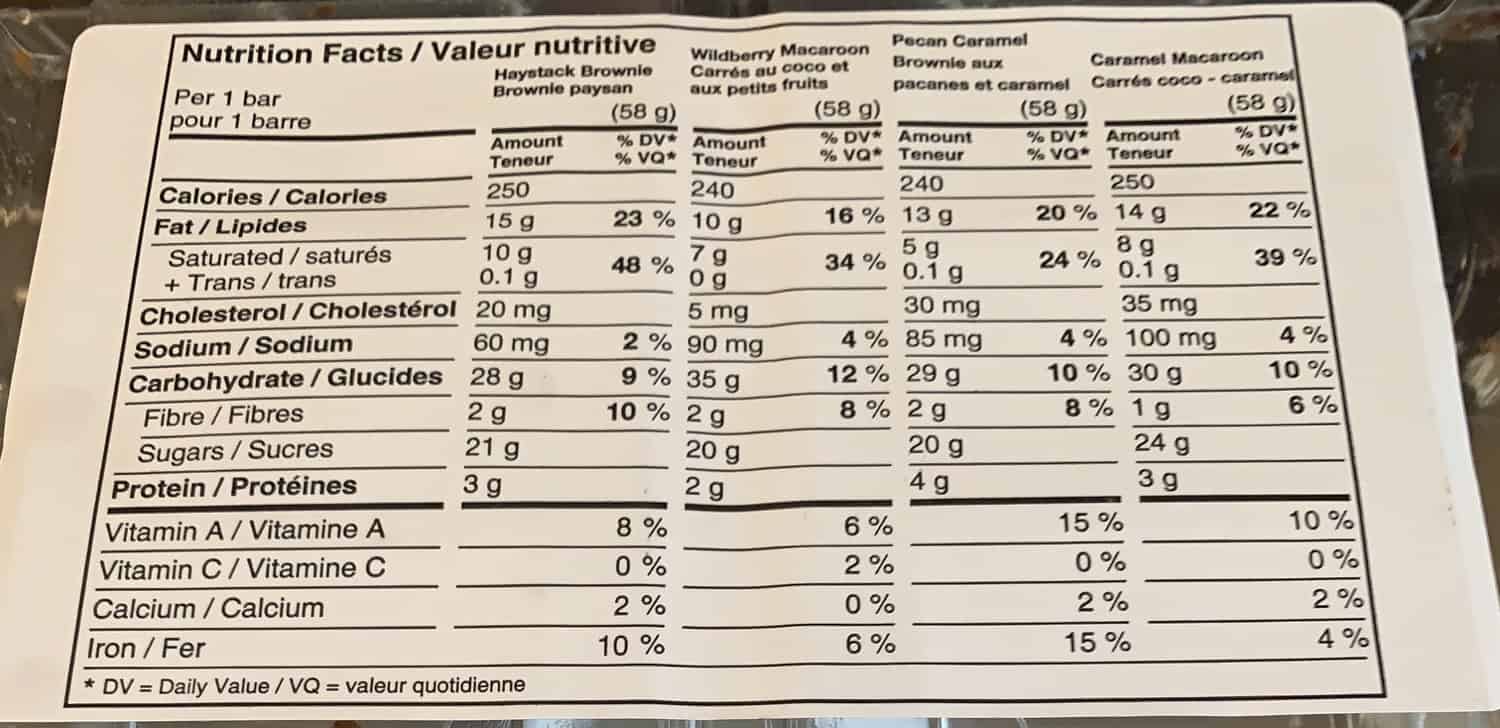 These are great for a family gathering or get together or even just to keep in your freezer for when you're craving dessert! Highly recommend.
Taste: 8/10
Cost: 8/10
Convenience: 10/10
Nutrition: 0/10
Which flavor would you go for?