I have mixed feelings on this so-called salad!
Please note that this review was not paid for or sponsored by any third party. The opinions in this review are strictly my own. I am not affiliated with Costco or any of its suppliers. I am just a fan of the company. I write these honest reviews to help my fellow shoppers.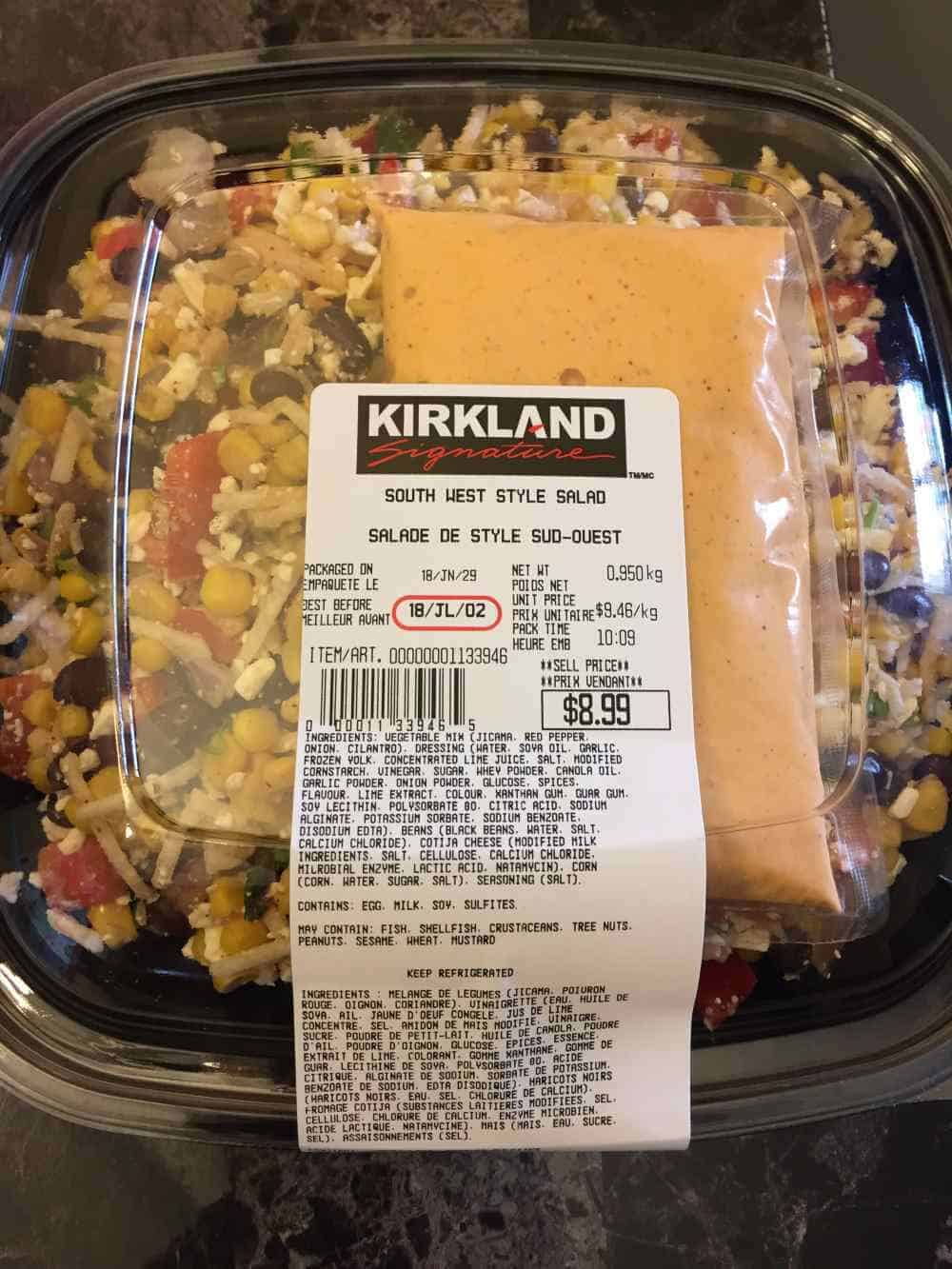 Sean and I first had this salad about a year ago and we have repurchased it about 3 or 4 times. It is one of those things that after not having for a while, you look forward to and can have a little bit of and be like "okay that was good". You definitely cannot eat a ton of this. After I have had this I decide I do not need to repurchase it for a few months. My husband loves a massive bowl (or 3) drenched in most of the contents from the salad dressing packet.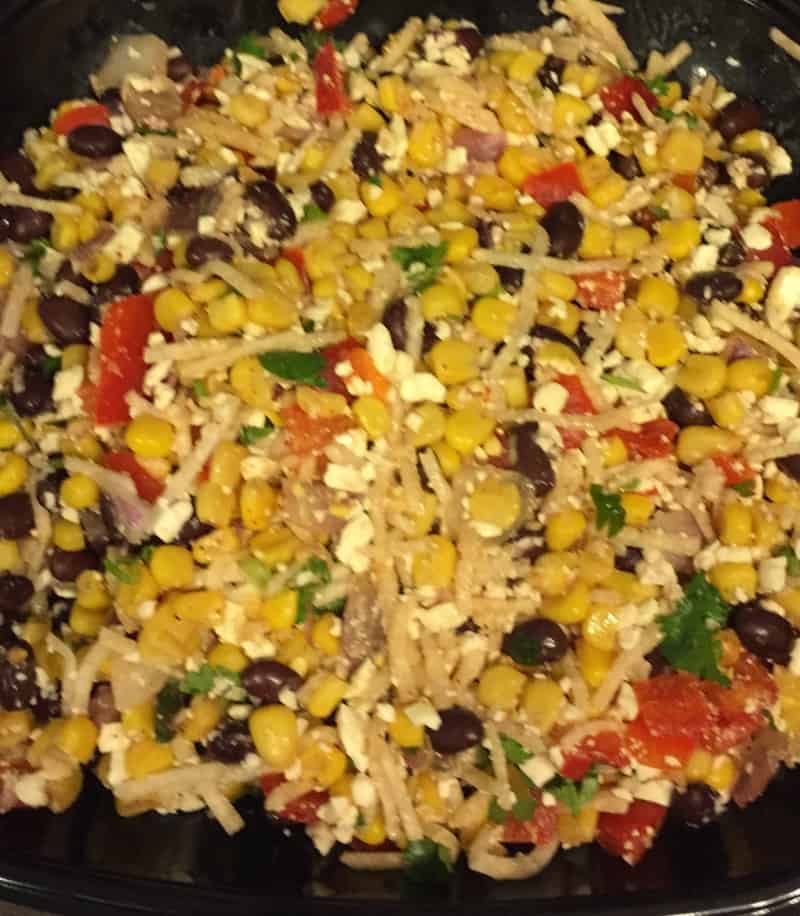 It is definitely an interesting salad because it has jicama as a base, if you google what jicama is, it is kind of like a potato or turnip, however in this salad somehow it tastes to me like spaghetti chopped into smaller pieces. This southwest salad tastes to me like pasta mixed with tiny bits of bell pepper, chunks of soft cotija cheese, black beans and tons of corn and then drizzled with a salsa ranch dressing. Cotija cheese is kind of like a Mexican feta.
Taste-wise, this ranges from "just okay" to "good". I cannot decide if I like the cotija cheese and I only use a tiny bit of the dressing because any more than that would be overkill. I can handle a small amount of this as a side with burgers, hot dogs or pulled pork. I feel like the title "salad" is misleading though. Nothing about this tastes all that healthy or "salad like" and when served as a side salad it's overpowering and quite heavy. There is no nutritional information for this salad and I don't believe this salad is a super nutritious, healthy choice. I would personally rather have a salad with some greens. I think a way to lighten this up would be to mix it with chopped romaine, tomatoes and cucumbers. You could also serve this as a main with some chicken mixed in. This salad is quite expensive $8.99 CAD and only lasts us one meal and it also has short best before date. When I purchase the Costco quinoa salad we have consumed it up to two days after the best before date, I do not think I could do this with this salad. Sean loves this "salad" but despite that he usually will tell me that he does not feel we need to rush to repurchase it for awhile after he's polished it off.
Nutrition: 3/10 (okay there's no nutrition on this but I would say it has high sodium and fat due to the cheese and dressing, also it is carb heavy)
Taste: 6/10 (I love the first few bites but it can get to be a little much)
Convenience: 10/10 (scoop and serve)
Cost: 2/10 (I think it's slightly expensive considering the ingredients are probably quite cheap)
Have you had this salad? What did you think?