Tons of healthy ingredients in this!
Please note that this review was not paid for or sponsored by any third party. I purchased this product with my own money and the opinions in this review are strictly my own. I am not affiliated with Costco or any of its suppliers. I am just a fan of the company. I write these reviews to help my fellow shoppers.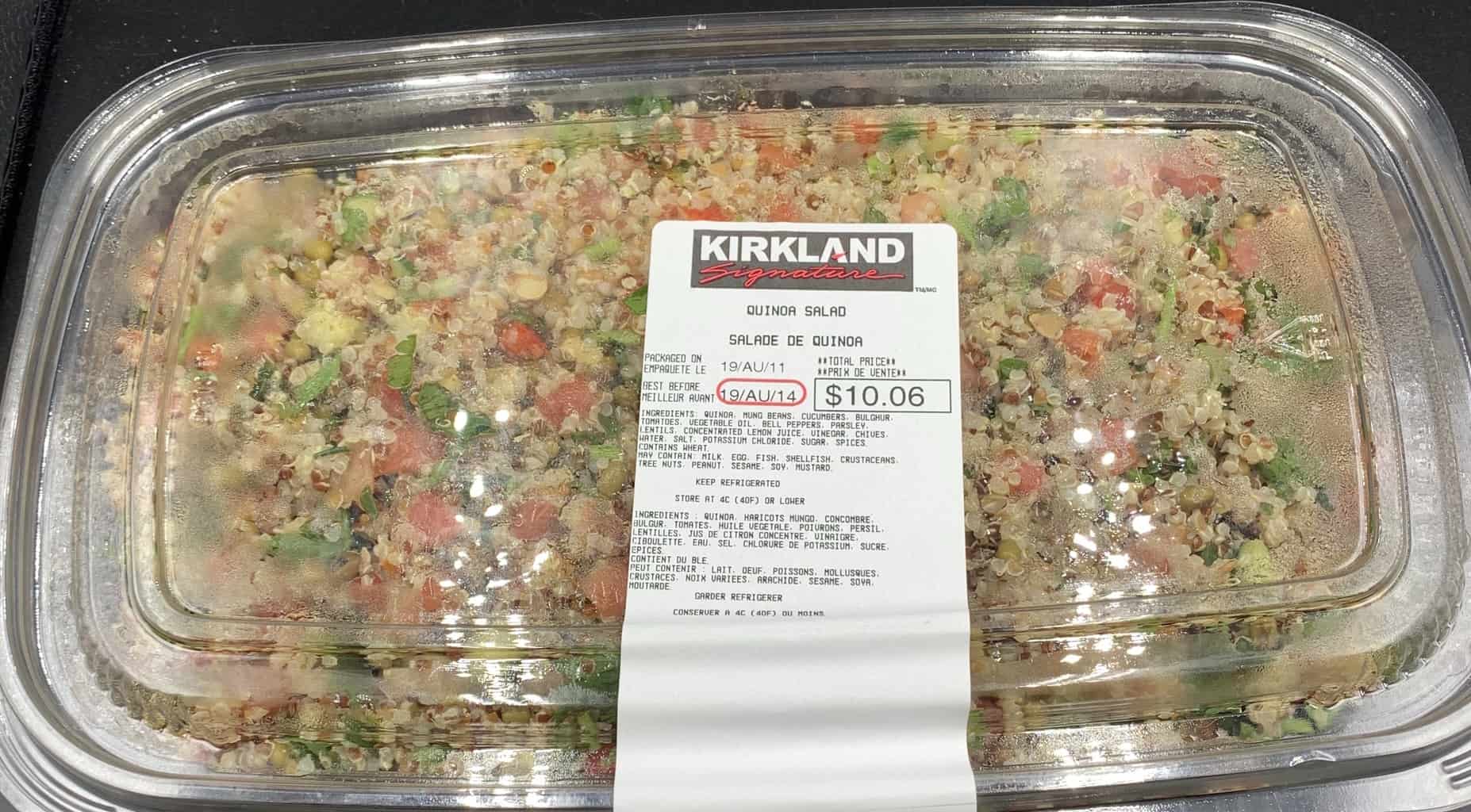 The Costco KIrkland Signature Quinoa salad is one of my go-to easy dinners. I probably buy at least 25 of these a year. It's simple and versatile and can be used as a lunch or as a side with steak, chicken, fish, pork, burgers. What I like to do is make it into a main meal with a few added ingredients. I think this is probably one of Costco's most popular deli items.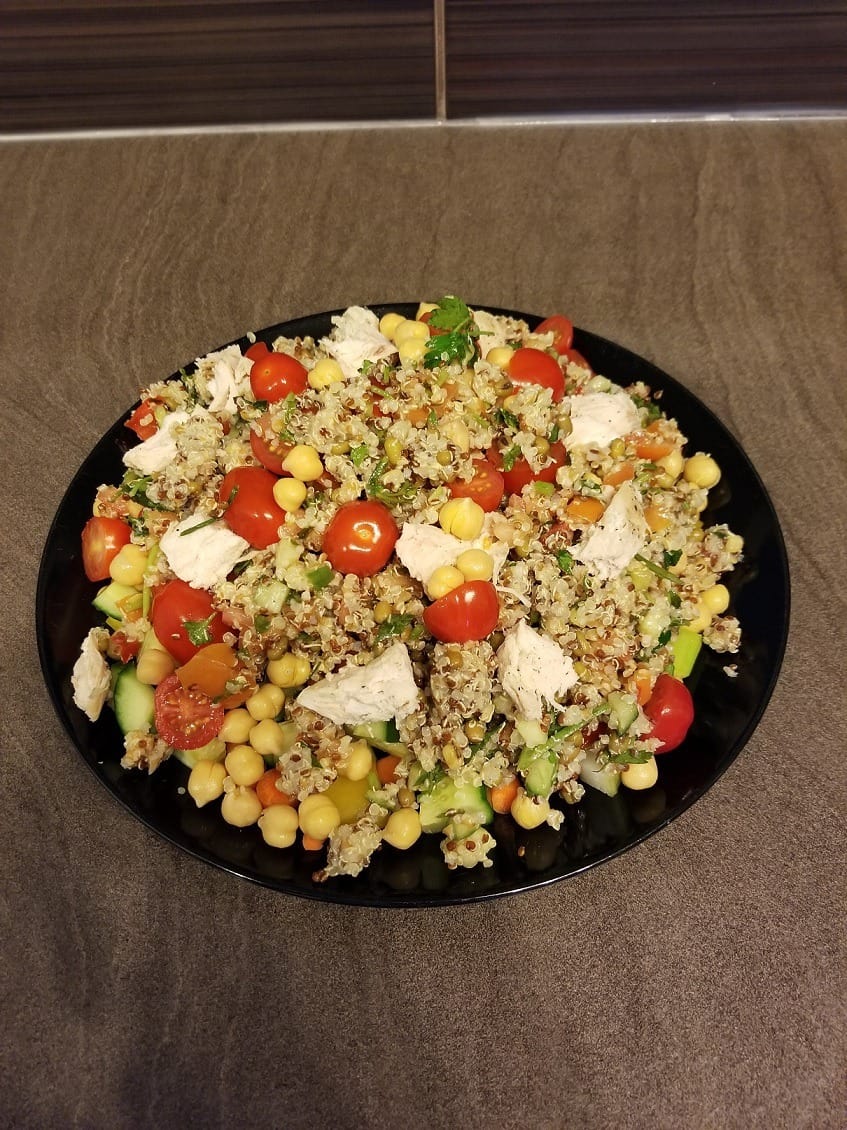 Taste
There's a lot of delicious ingredients in this salad, quinoa, mung beans, bulghur, cucumbers, tomatoes, lentils, bell pepper. The salad always tastes fresh when I buy it. It has a light lemon-vinegar dressing and does not have any strong flavors that make the salad displeasing or hard to pair with other foods. I love the taste of this salad and all the ingredients used. I can't really see anything this salad would not go well with, other than something already carb heavy, like spaghetti.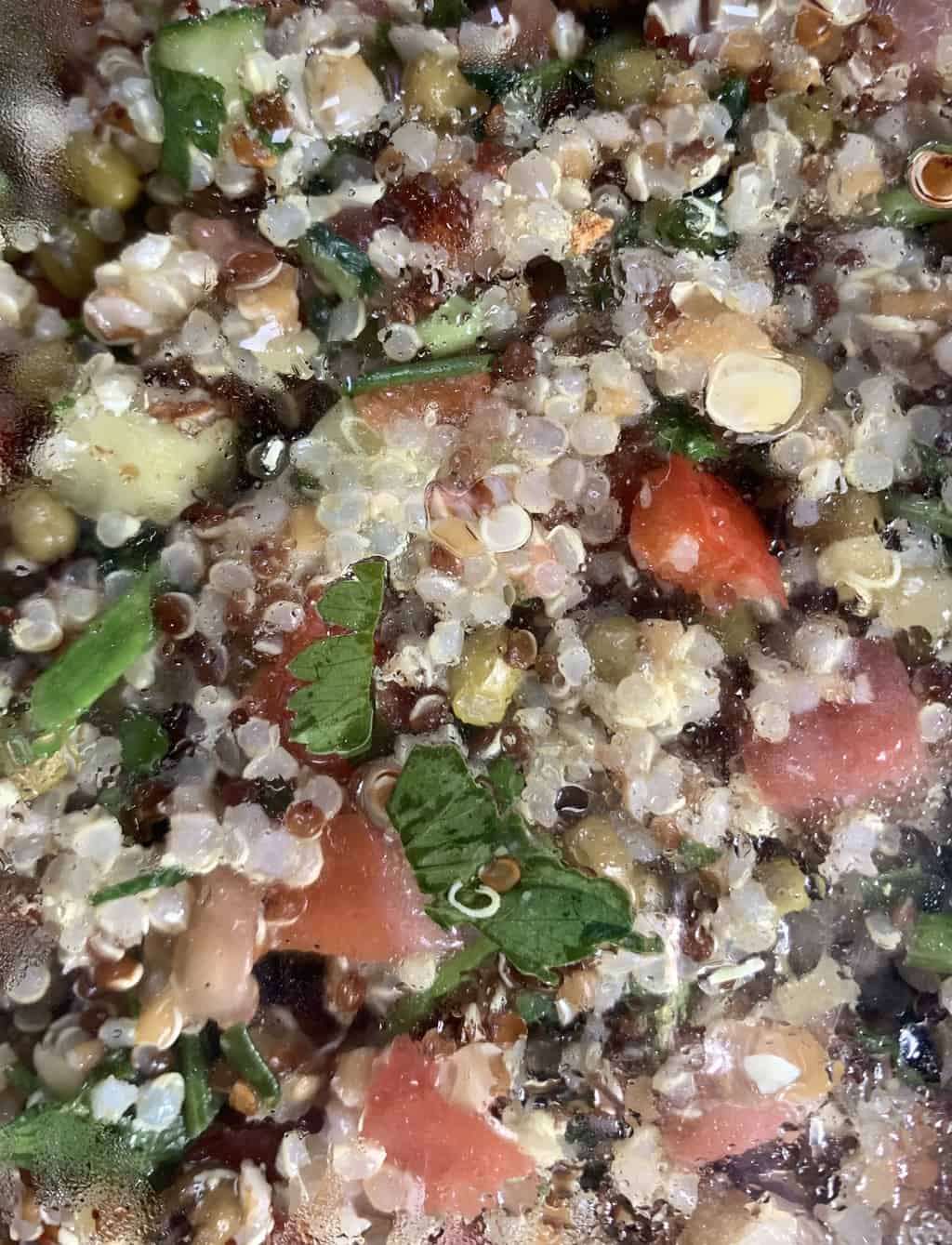 Cost
I enjoy this salad but it's on the pricier side, especially if you're adding extra things to it. The salad price fluctuates depending on weight, for the heaviest quinoa salad I can find I usually pay about $10.00 Canadian. The lightest quinoa salads are about $8-9 Canadian.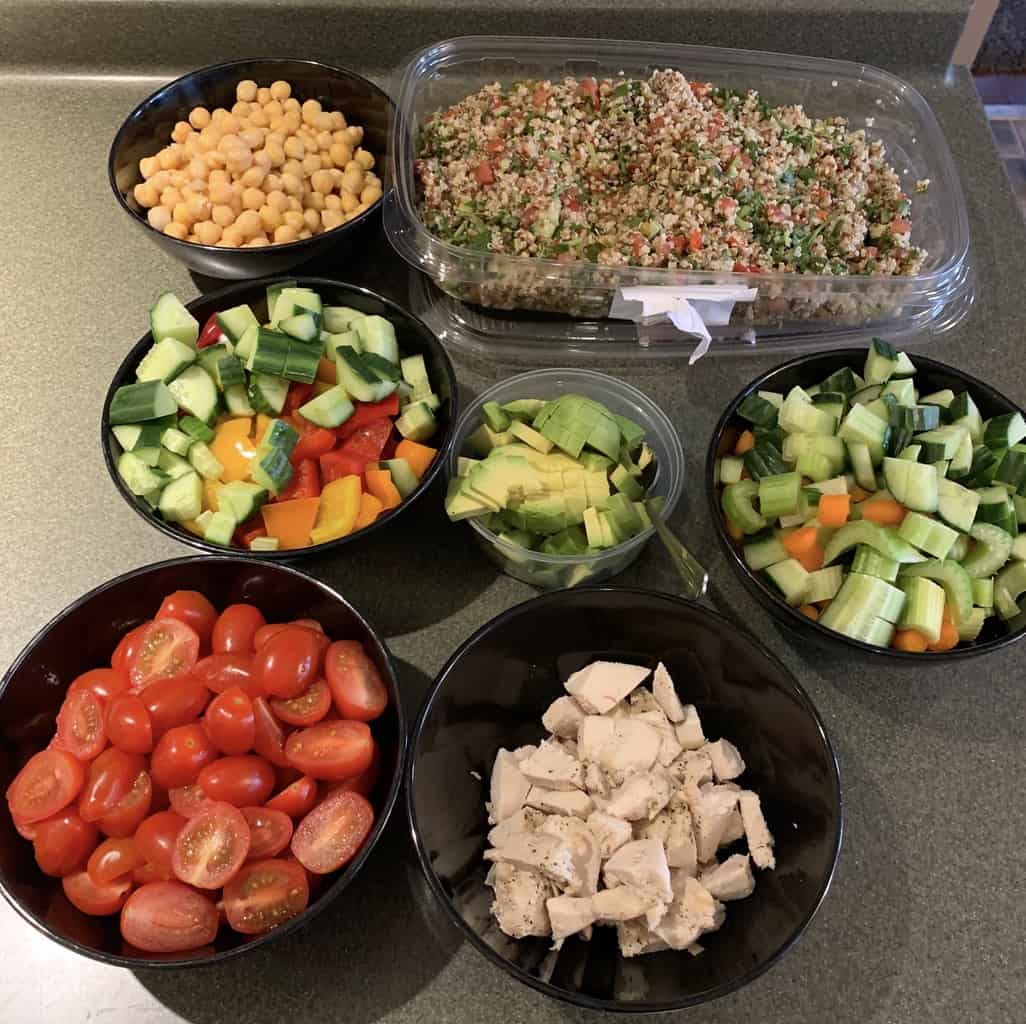 Convenience
When we stayed at an AirBnB in Hawaii Sean and I had this salad with just a rotisserie chicken, so convenient! If you are bringing this salad to a BBQ or potluck or using it as your main for dinner and feeding a hungry husband I recommend tossing in a few extras. This makes it look more homemade if you're bringing it somewhere and if you're feeding a hungry husband or family it adds volume and nutrition. Sean mentioned he wishes the bottom of the tray was smooth and not bumpy, because this makes it hard to scrape every last bit out. I do want to mention that we eat this salad 2 days after the best before date and we have never got sick and it always tastes great.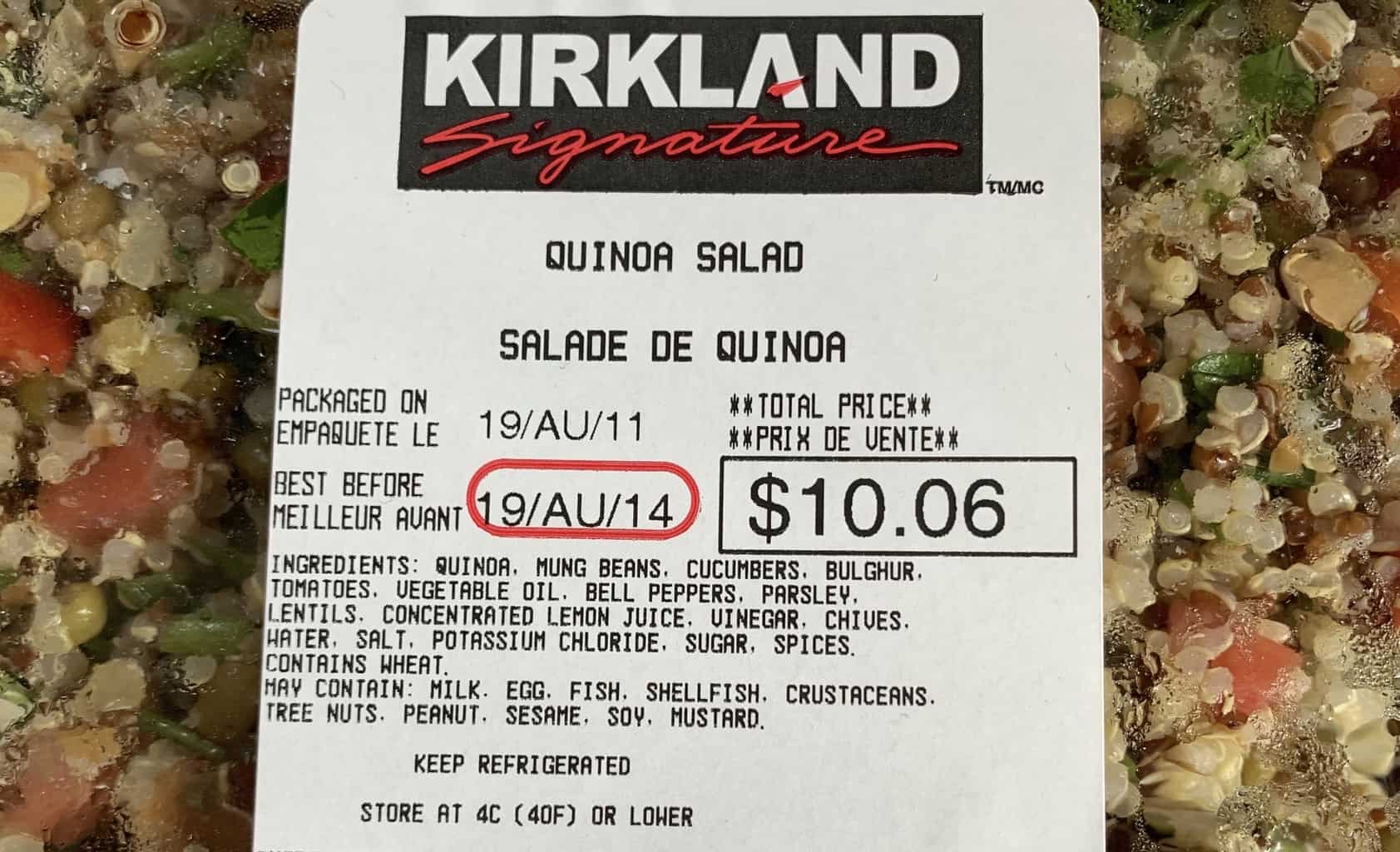 Nutrition
I believe it relatively pretty healthy and that is why I purchase it and continue to purchase it. Quinoa is a great "recovery food" for those who are active or involved in sports/fitness.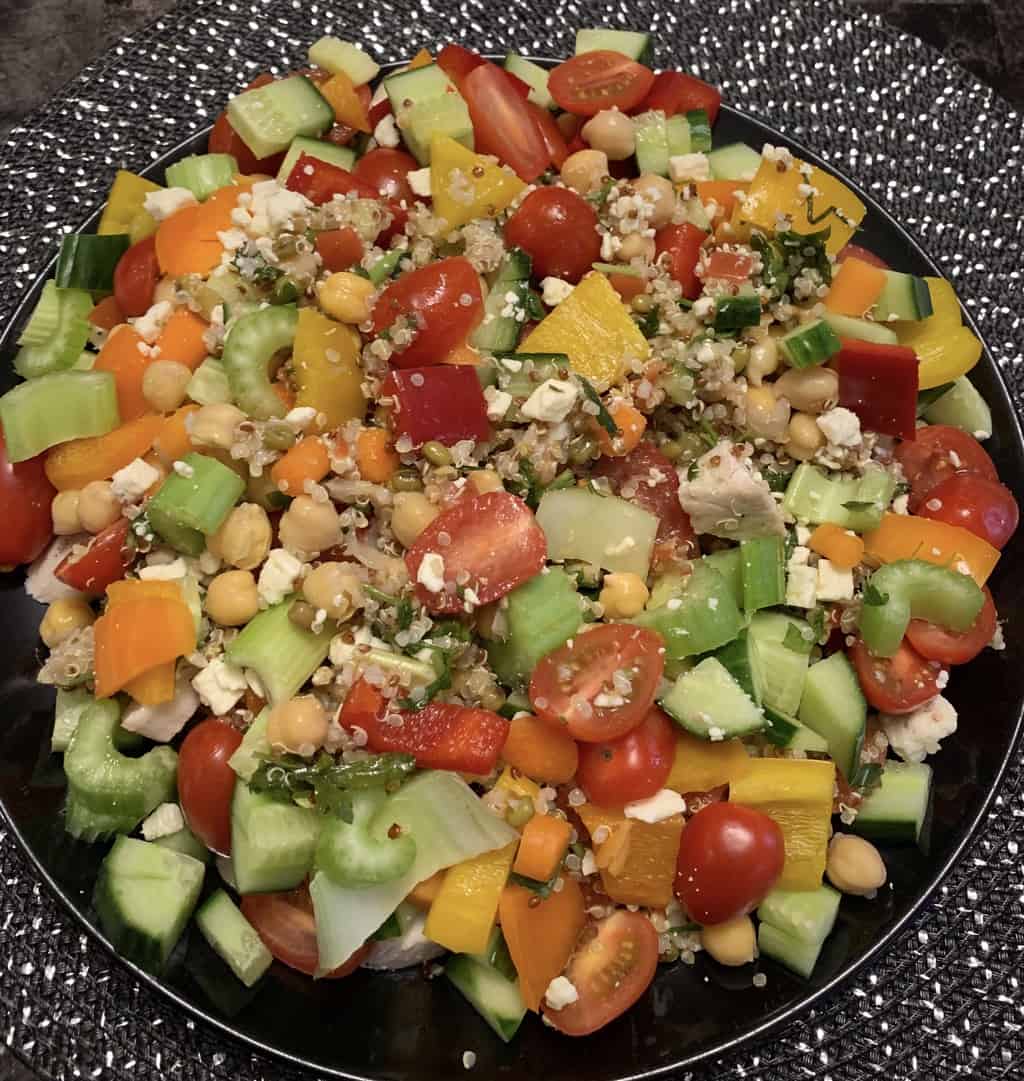 Overall this is one of my go to items and I will continue to purchase it again and again.
Nutrition: 8.5/10
Taste: 8/10
Convenience: 10/10 (you do not even need to add dressing)
Cost: 7/10 (I purchased this for $10.06 Canadian)
What do you add to this salad? Have you had it before? If you have had it do you like it? What do you serve it with?