A fun and convenient meal!
Please note that this review was not paid for or sponsored by any third party. I purchased this product with my own money and the opinions in this review are strictly my own. I am not affiliated with Costco or any of its suppliers. I am just a fan of the company. I write these reviews to help my fellow shoppers.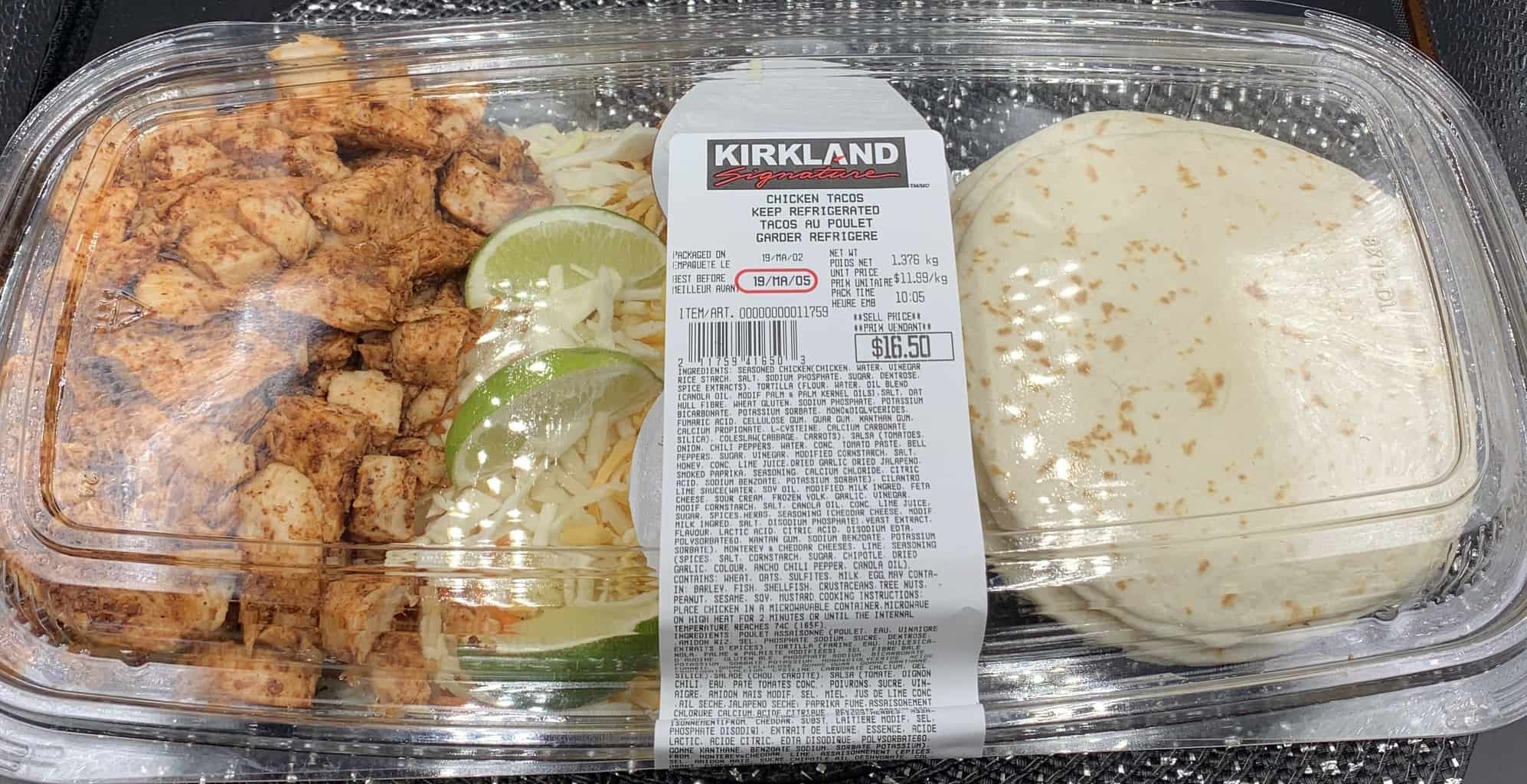 It's Tuesday which I've decided is the perfect day to review the Costco Kirkland Signature Chicken Tacos! Taco review Tuesday! These are NEW to Costco Canada and have been around for a little while at Costco in the United States. Sometimes knowing what Costco has in the United States makes me super envious (for example, they have this cinnamon pull-apart bread that looks fantastic!).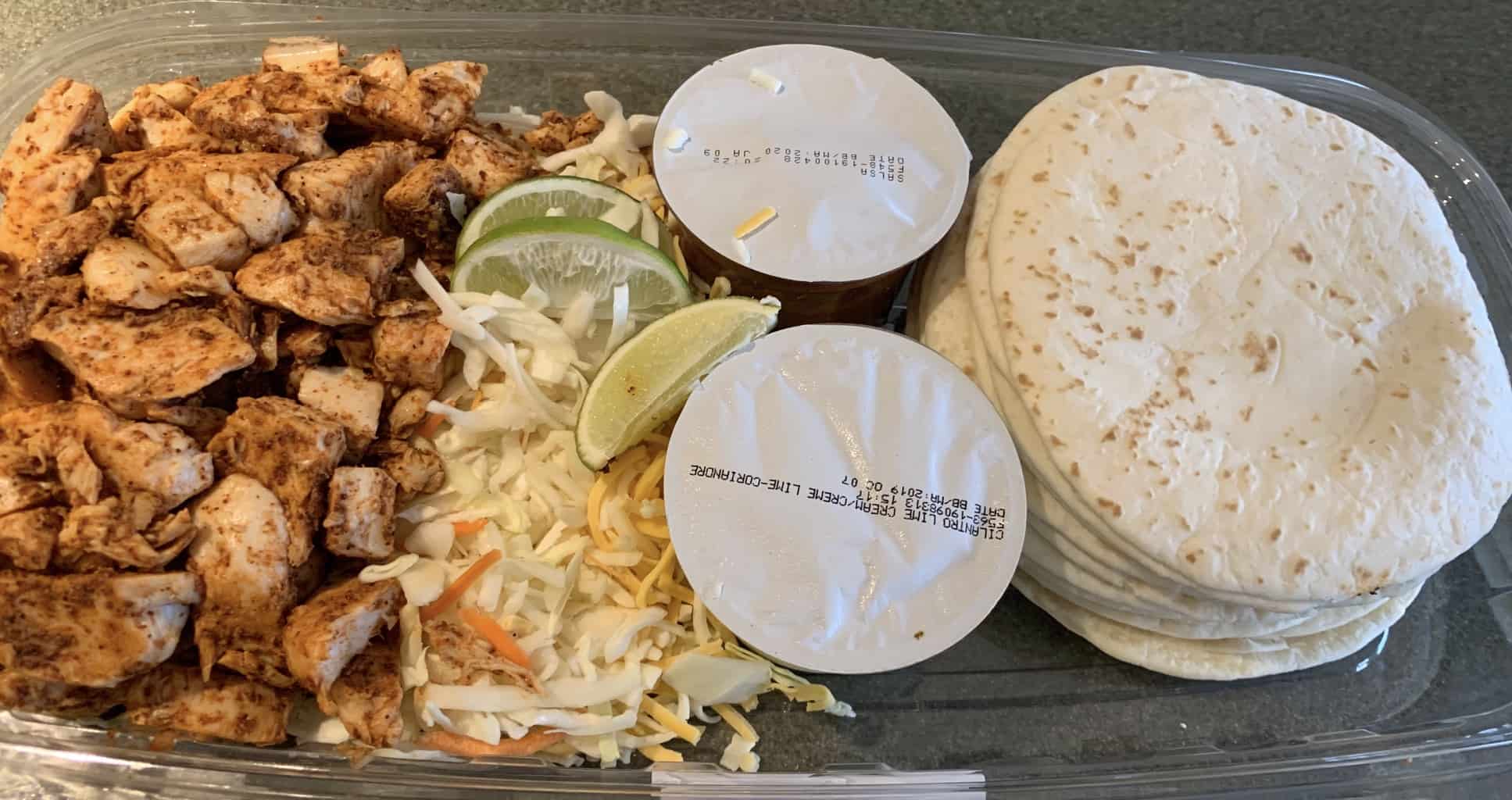 Taste
First, let me go over what all comes in the Costco Kirkland Signature Chicken Tacos. I received 13 flour tortillas, a huge serving of chicken, sliced lime, cheese, coleslaw (cabbage and carrots) and cilantro lime cream sauce. The chicken is moist but seasoned quite heavily with taco seasoning, it's quite salty but not very spicy. I was definitely feeling thirsty after consuming this! The flour tortillas tasted fresh and were thick and sturdy so they held all the ingredients securely. The salsa isn't very chunky and I'd say it's heat level is between a mild to medium. Cheese is a must-have item with any kind of tacos. The cabbage slaw is made of strips of cabbage with a few carrot pieces throughout. The cilantro lime cream doesn't taste strongly of cilantro or lime which surprised me, the main flavor is cheese! Yes, that's right, cheese! There's feta cheese in the cilantro lime cream sauce. This disappointed me, because I was looking for something to balance out the saltiness of the chicken and salsa like sour cream does. I found the cilantro lime cream sauce wasn't as refreshing as I hoped and just added another strong, heavy flavor to the tacos. I ended up adding my own fresh diced tomatoes to balance the salt and seasoning coming from the chicken, salsa and cilantro lime sauce. Overall these were tasty but I wish they hadn't added feta to the cilantro lime sauce because it masks the cilantro and lime flavors. I wish there was more shredded cheese in the container and I'd also enjoy a little less seasoning on my chicken!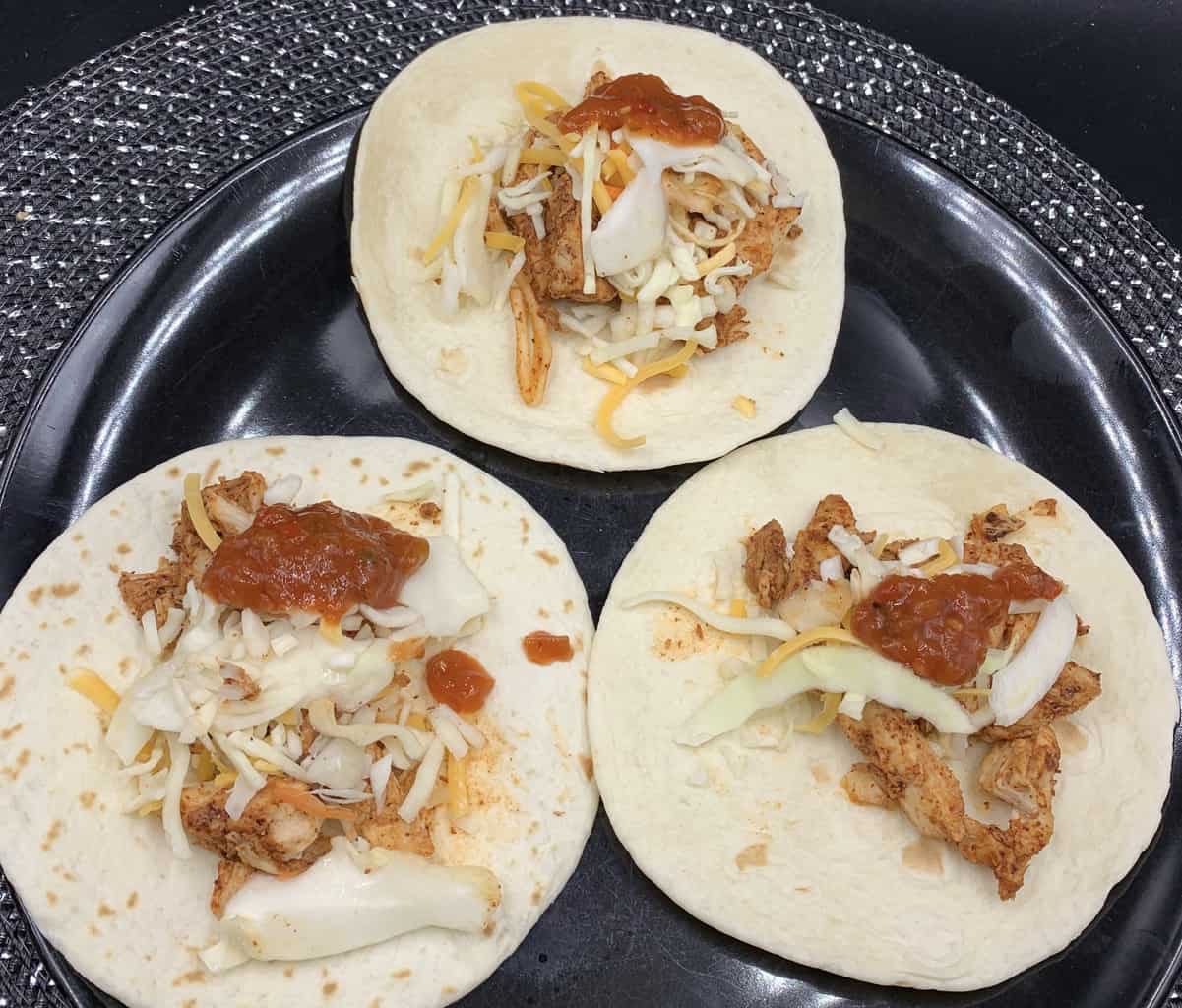 Cost
You could probably make this for a little cheaper than the Costco price if you cooked the same meal at home but you're paying for convenience. The price of the Costco Kirkland Chicken Tacos varies depending on the weight – it's $11.99 per kilogram. I paid $16.50 Canadian for the package I purchased, which the largest one I could find. I knew my husband would eat a lot of tacos!
Convenience
I bought this mainly for the convenience and for the fun factor! It was really fun to make our own tacos without having to cook or prep anything. All I had to do was heat the chicken up in a bowl in the microwave. The Costco Kirkland Signature Chicken Tacos have a best before date of three days after the date purchased.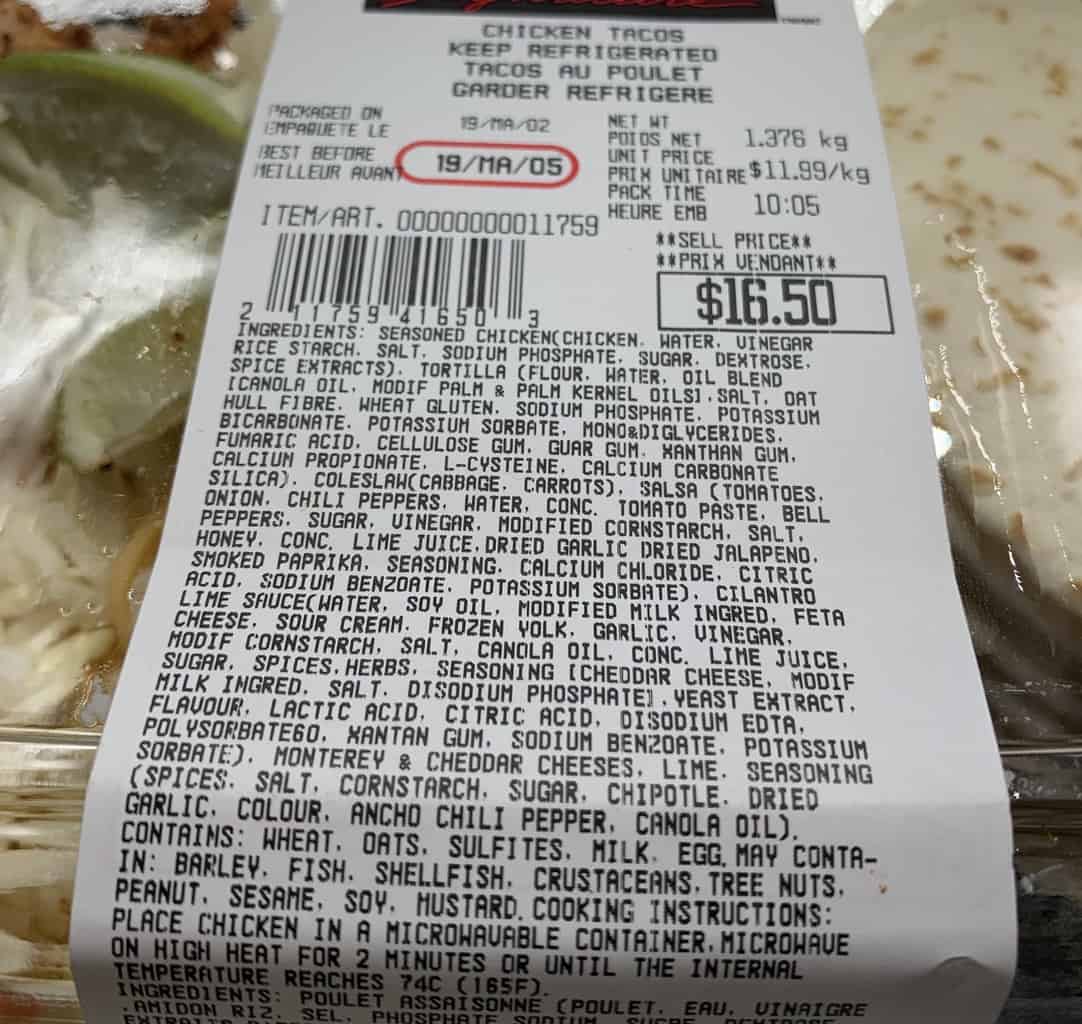 Nutrition
There are a million ingredients on the ingredients list for these tacos. Honestly, there are a few that I've never heard of before and others where I didn't understand why they were included. Chicken is generally a lean, lower-calorie, low-fat protein source but I imagine the amount of sodium is quite high. I also believe the cilantro lime sauce and cheese is probably high in calories and fat. If you're watching your carb intake you may want to eat fewer tortillas. 1/6th of the container is 360 calories, 13 grams of fat, 25 grams of protein, four grams of sugar, two grams of fibre and whopping 1290mg of sodium! I was right when I said it tasted salty!
Overall I enjoyed this kit but probably will continue to make my own chicken tacos at home! If you purchase these I highly recommend adding some avocado to them. It's a tasty addition!
Taste: 7/10
Cost: 7/10
Convenience: 10/10
Nutrition: 5/10
What's your favorite kind of taco? Beef, chicken, pork or fish?