Costco shoppers are absolutely loving this chicken burger kit!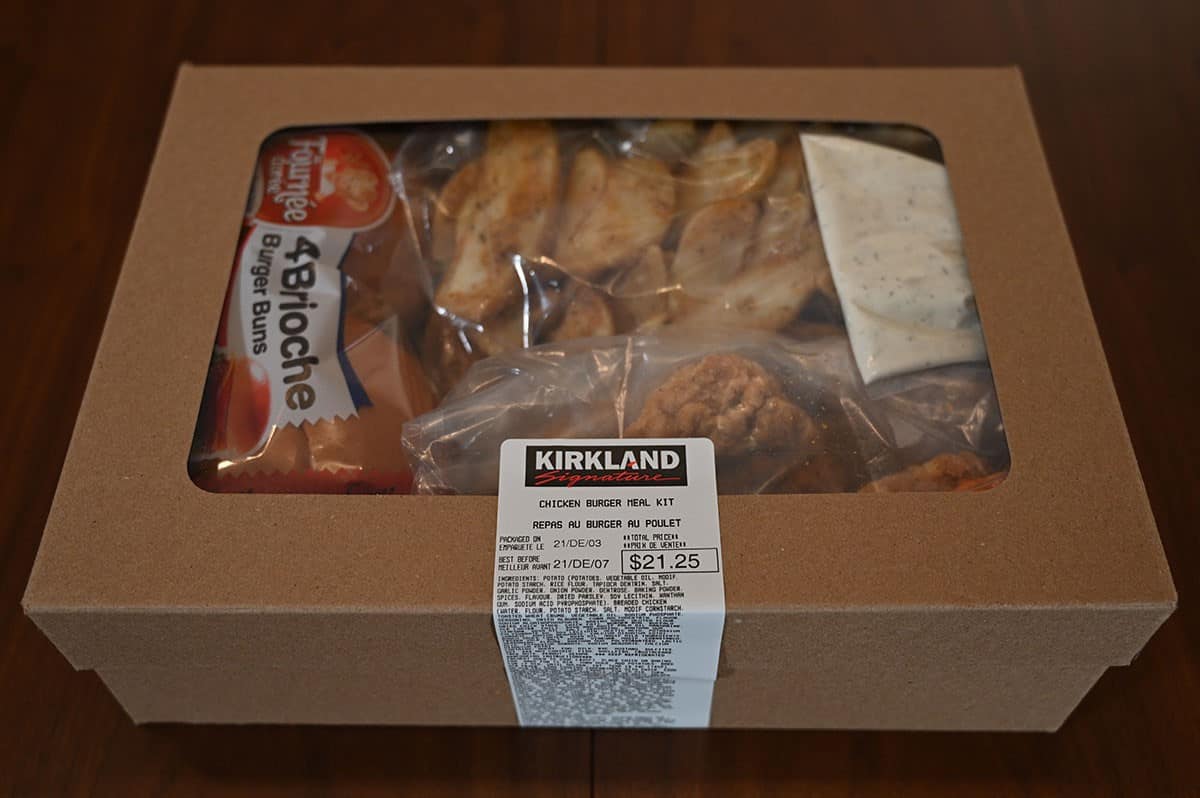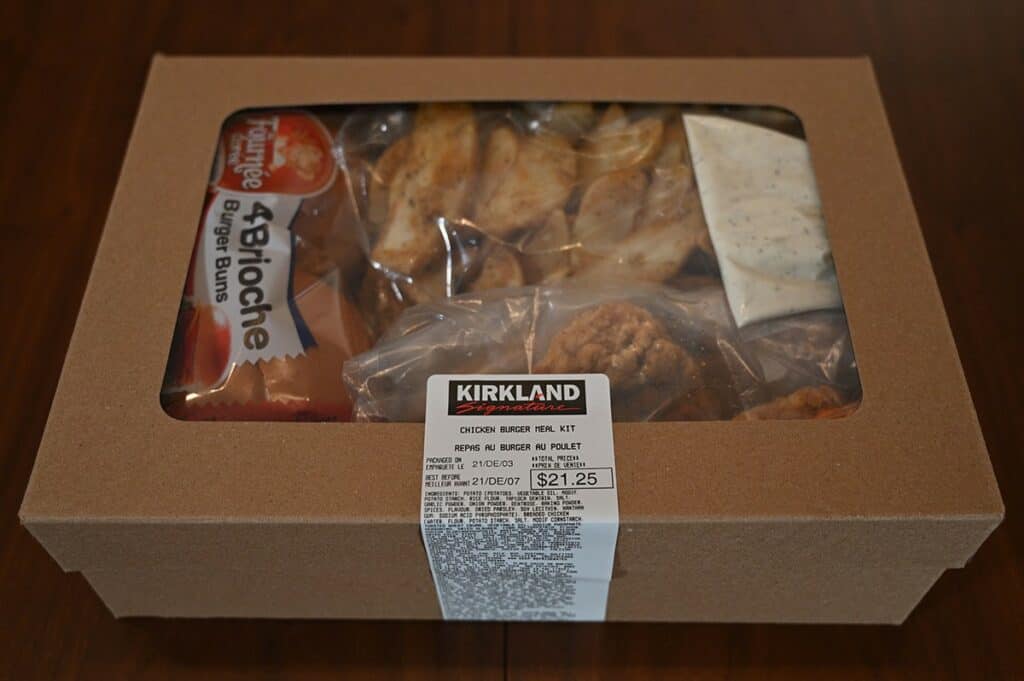 Last Friday we went to Costco to pick up a few more holiday items to review. It was after work and we were unsure what to have for dinner so we picked up the new Costco Kirkland Signature Chicken Burger Meal Kit which I'm reviewing today.
Some other favorite pre-made meals from Costco are the Costco Kirkland Signature Stuffed Peppers, Costco Kirkland Signature Chicken Pot Pie, Costco Kirkland Signature Stuffed Salmon, Costco Kirkland Signature Shepherd's Pie and the Costco Kirkland Signature Four Cheese and Spinach Manicotti.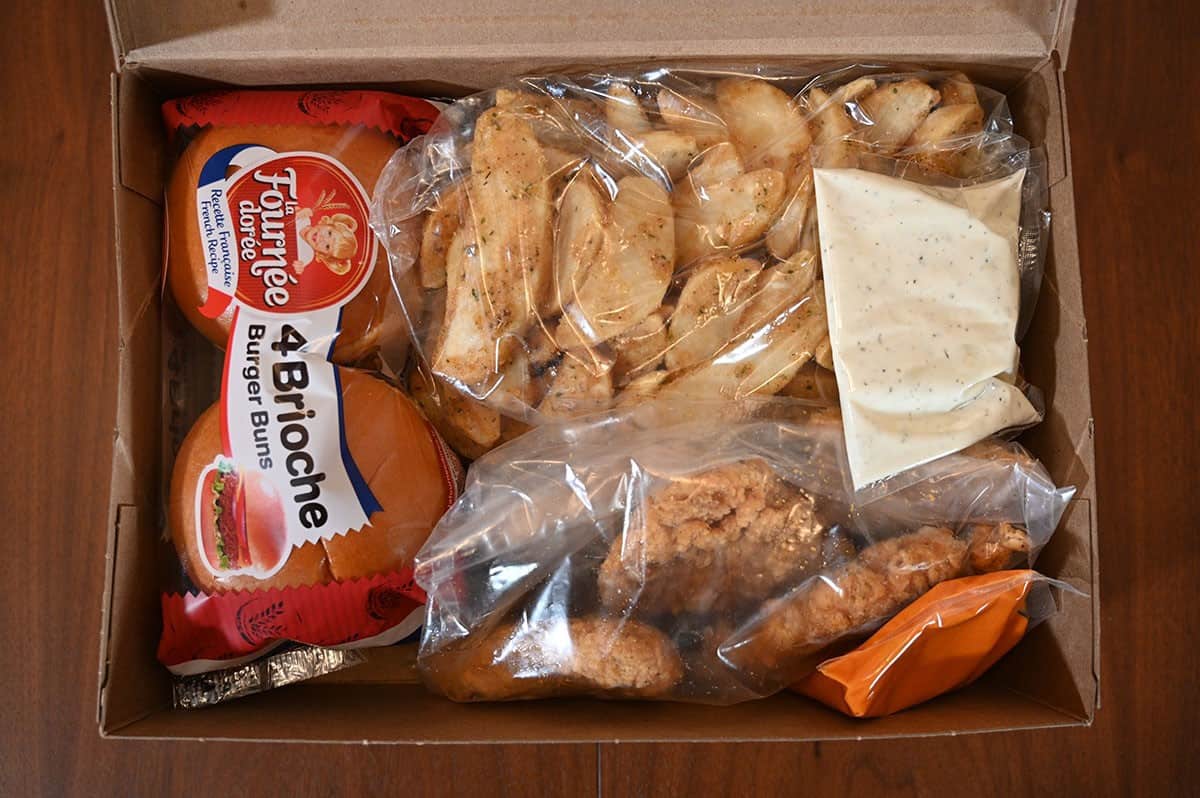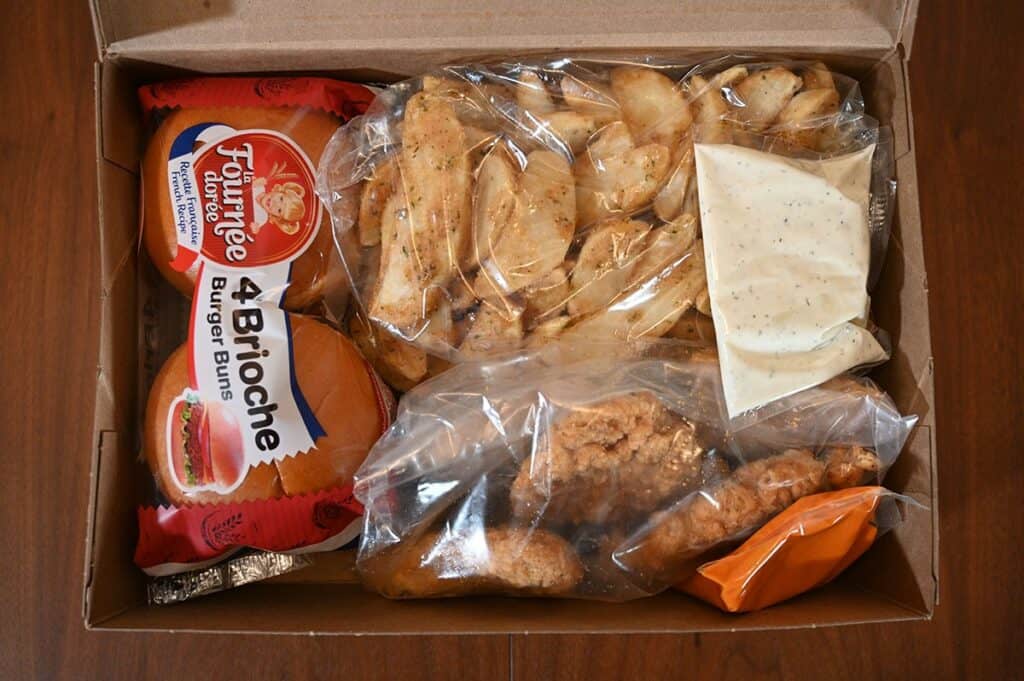 Location in Store
You can find this in the refrigerated deal pre-made meal section. The item number is 25271.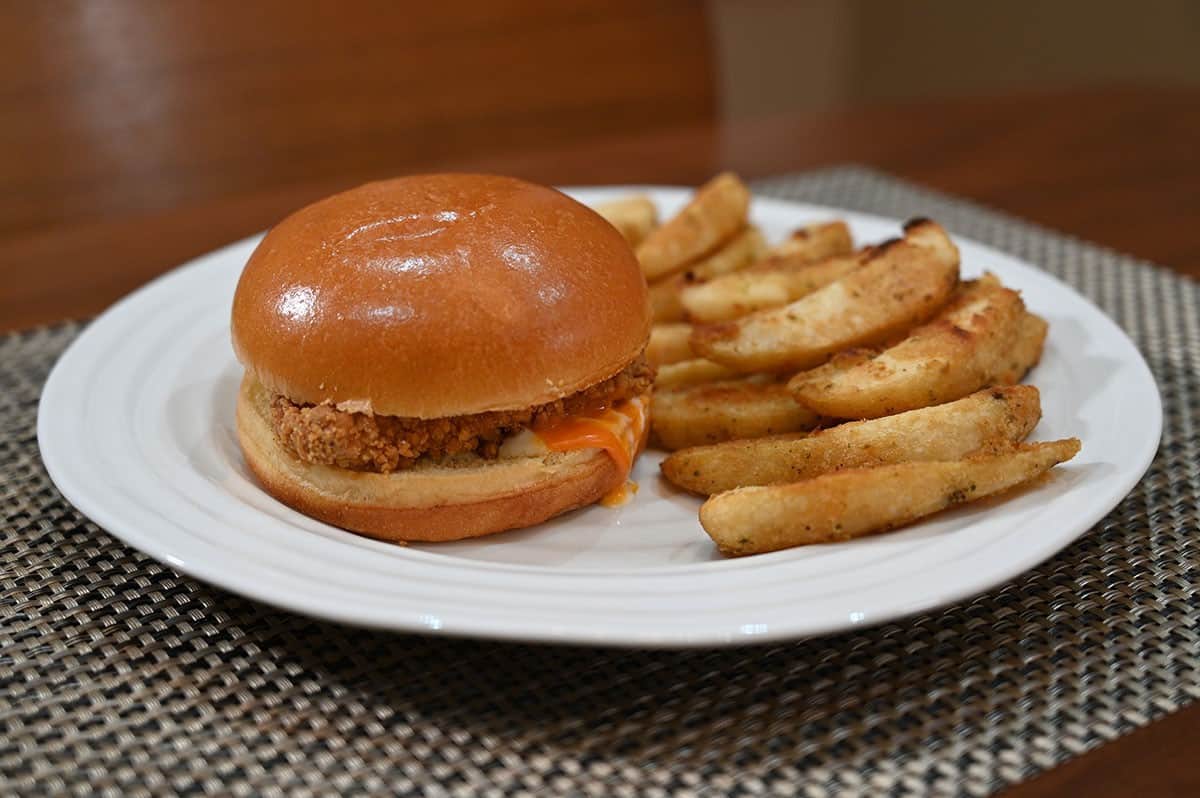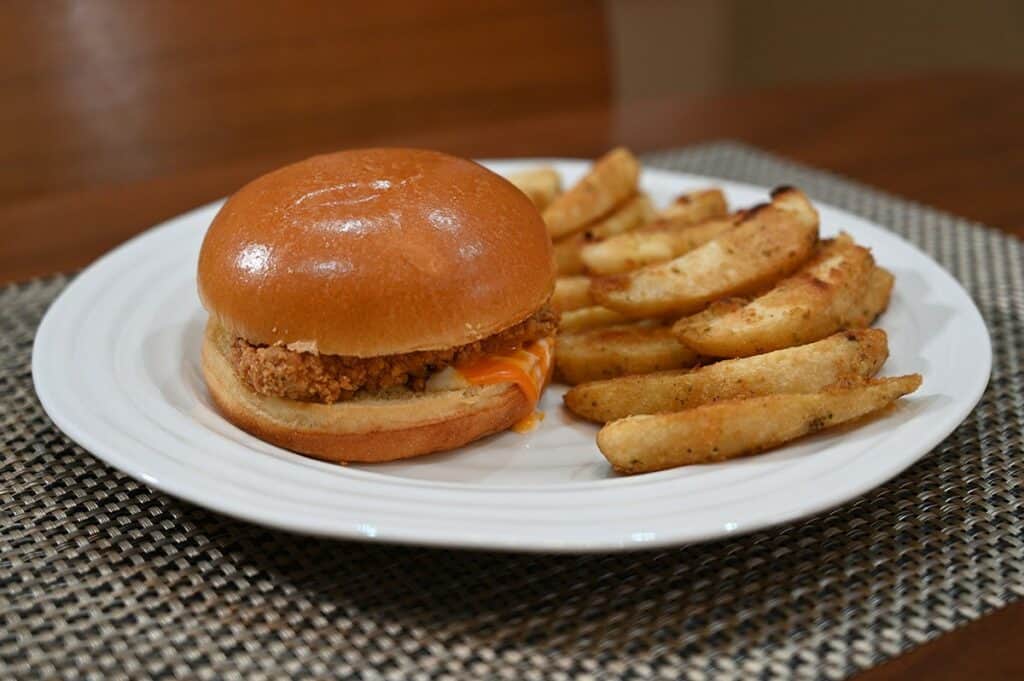 Taste
If you see this, pick it up! It's so good. The chicken is nice and crispy and tastes like high-quality chicken. No gross bits or gristle. The brioche buns are soft and fluffy. There are two sauces in the pack, buttermilk ranch and buffalo.
The sauces taste pretty much how you'd expect them to taste. The buttermilk ranch is creamy and cooling and the buffalo is hot and spicy. When you put both sauces on the chicken burger they combine nicely, the ranch takes away the amount of heat from the buffalo sauce.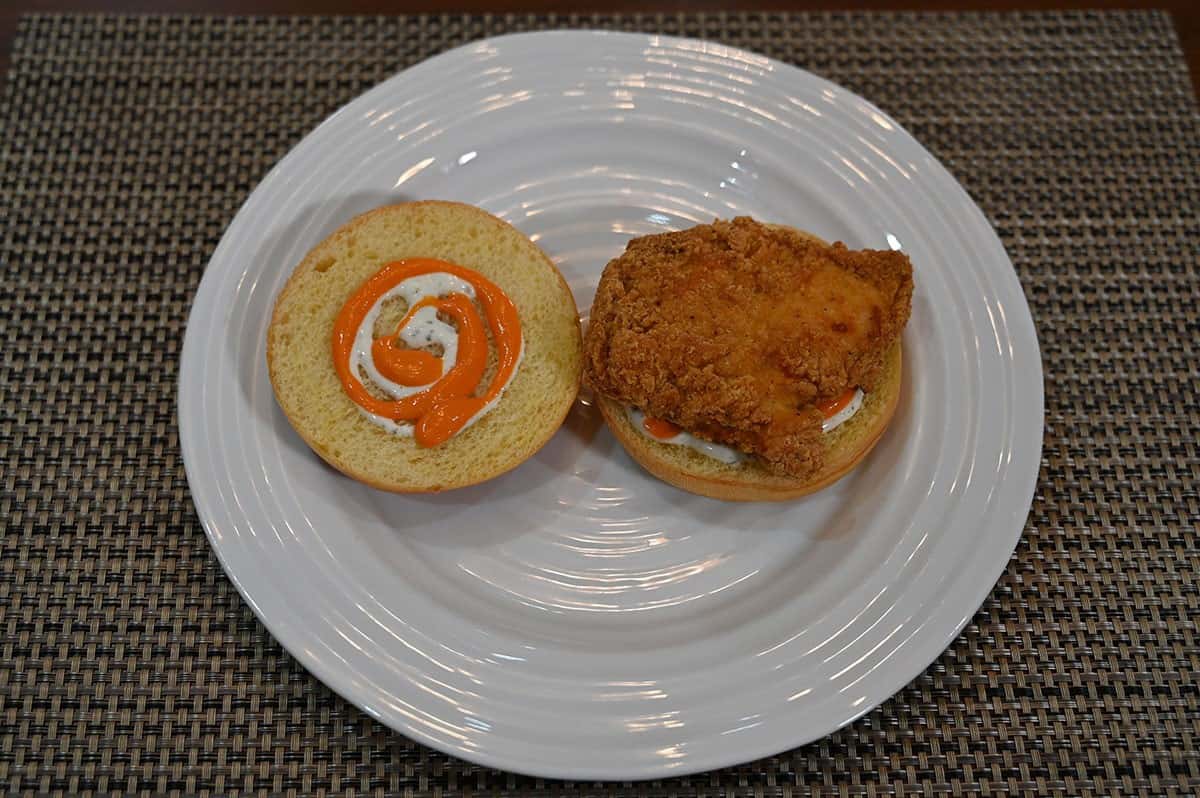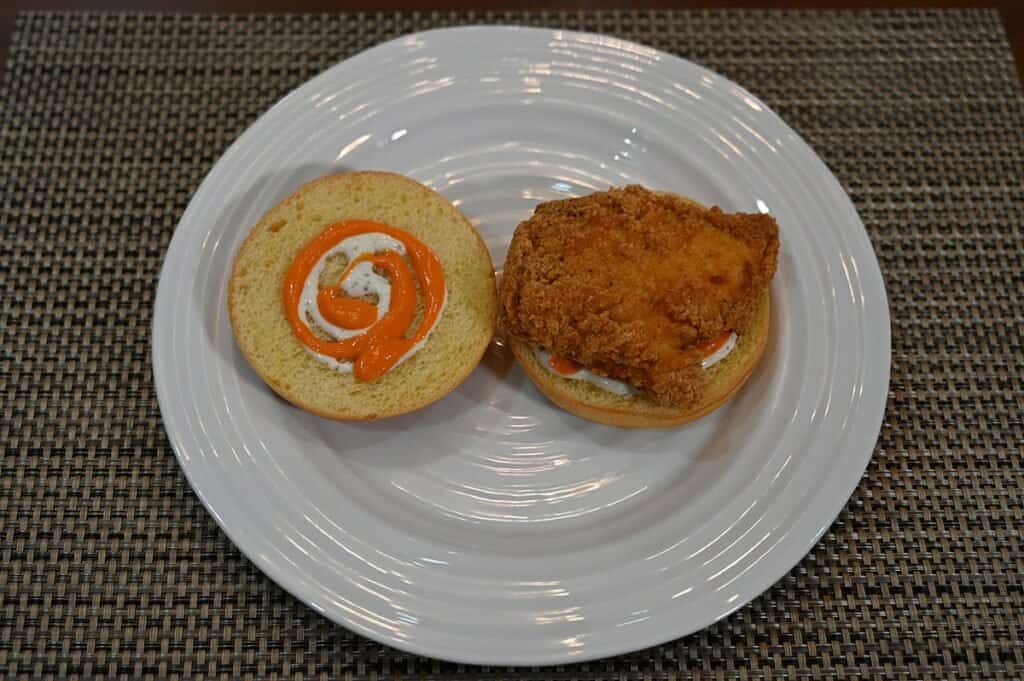 The pieces of chicken in my pack are really big!. The potato wedges are seasoned well and I can taste a slight hint of spice. I recommend putting them in the air fryer if you have one to get them nice and crispy.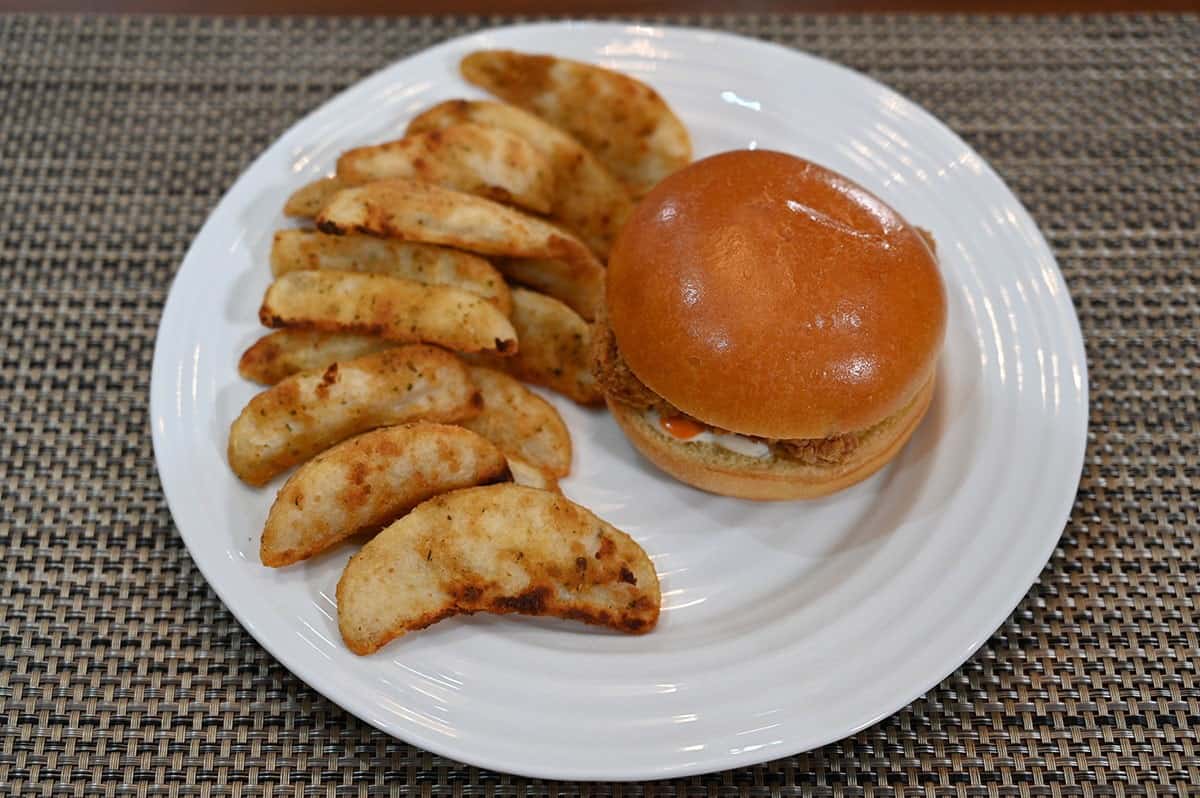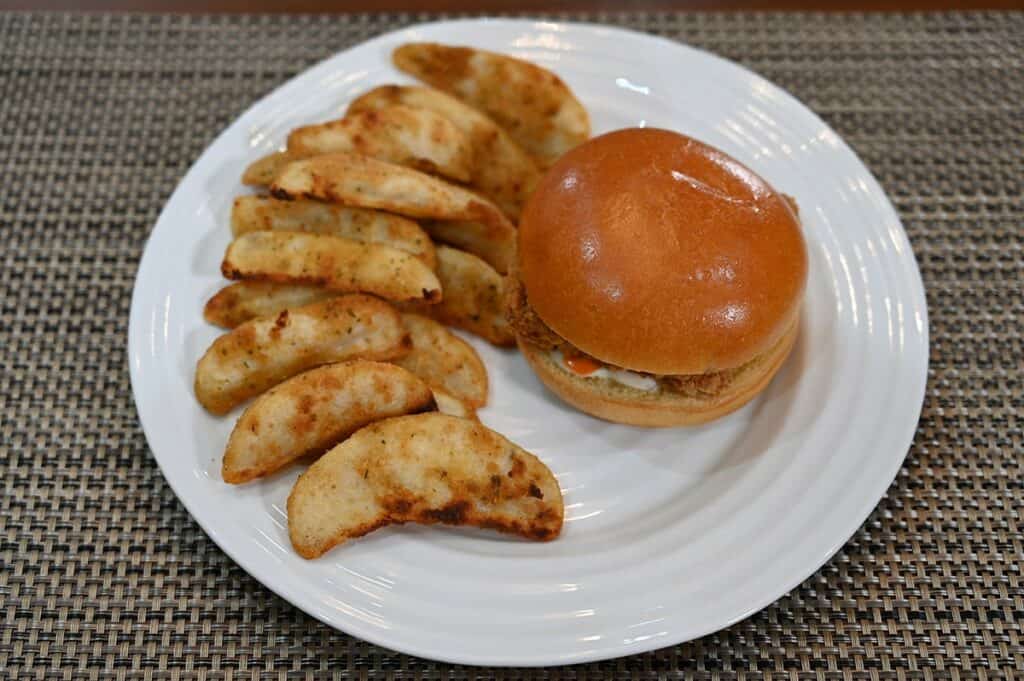 In the future, I would add pickles, lettuce and tomato to my Costco chicken burger, maybe even some cheese but for the purposes of the review, I ate it with what came in the kit.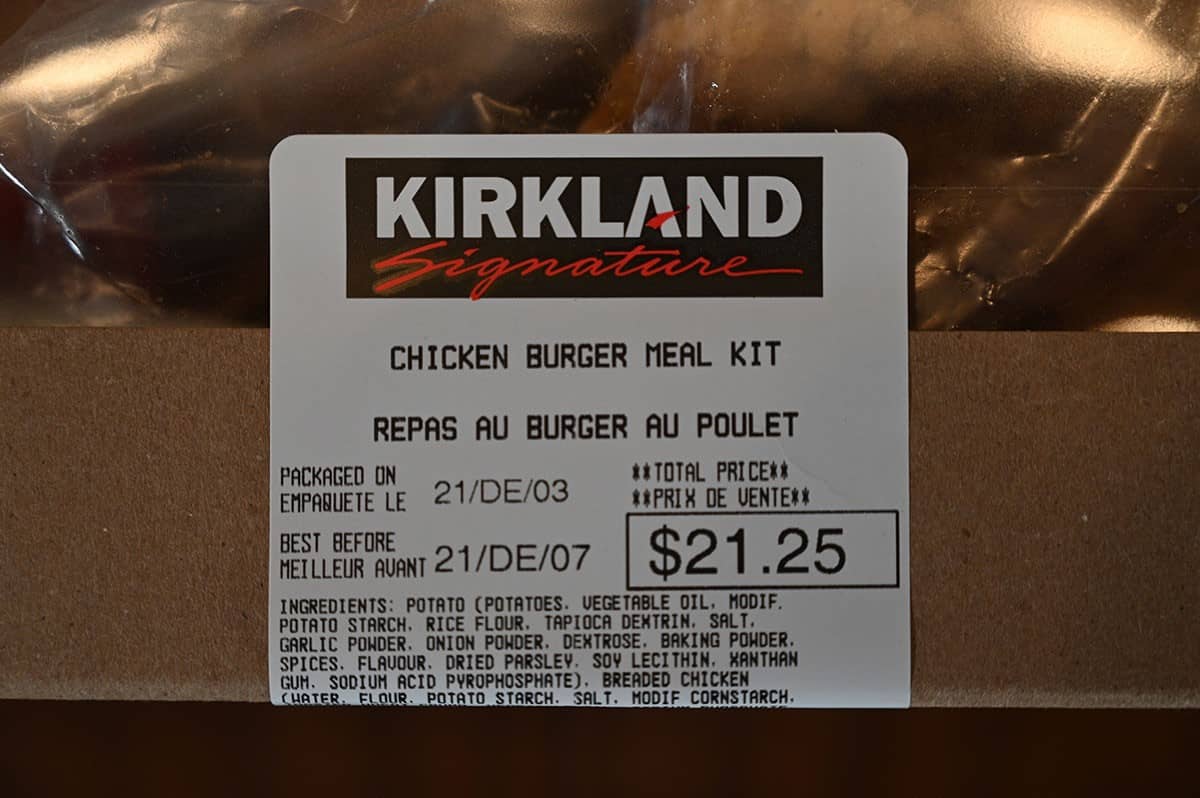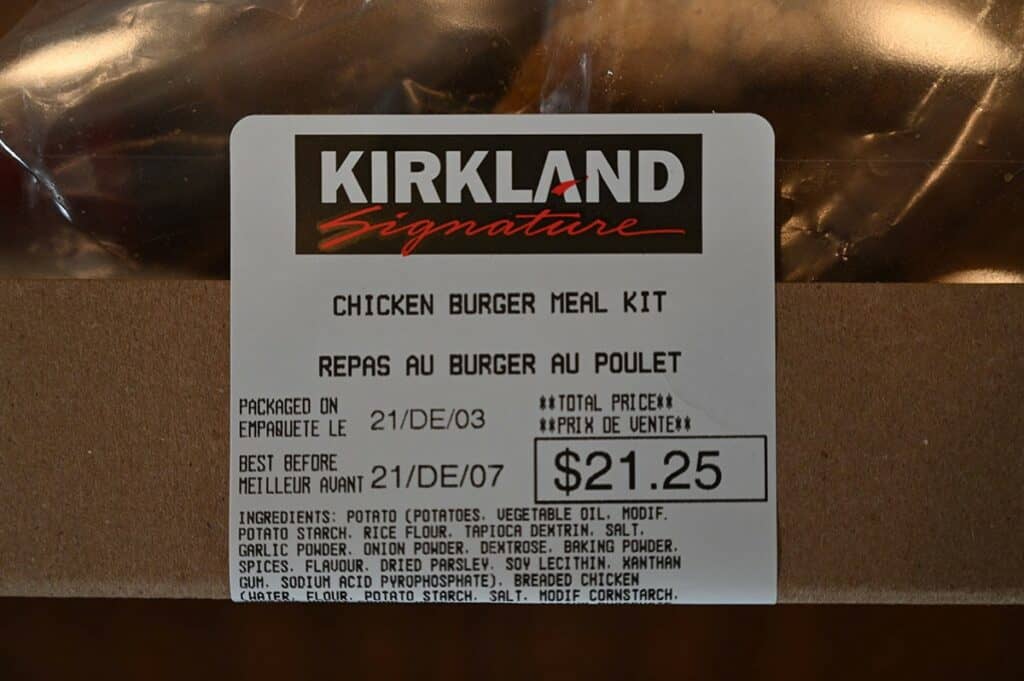 Cost
I paid $21.25 for the burger kit which comes with four chicken pieces, four buns and two sauce packets. This seems a little expensive but is completely worth it in my eyes.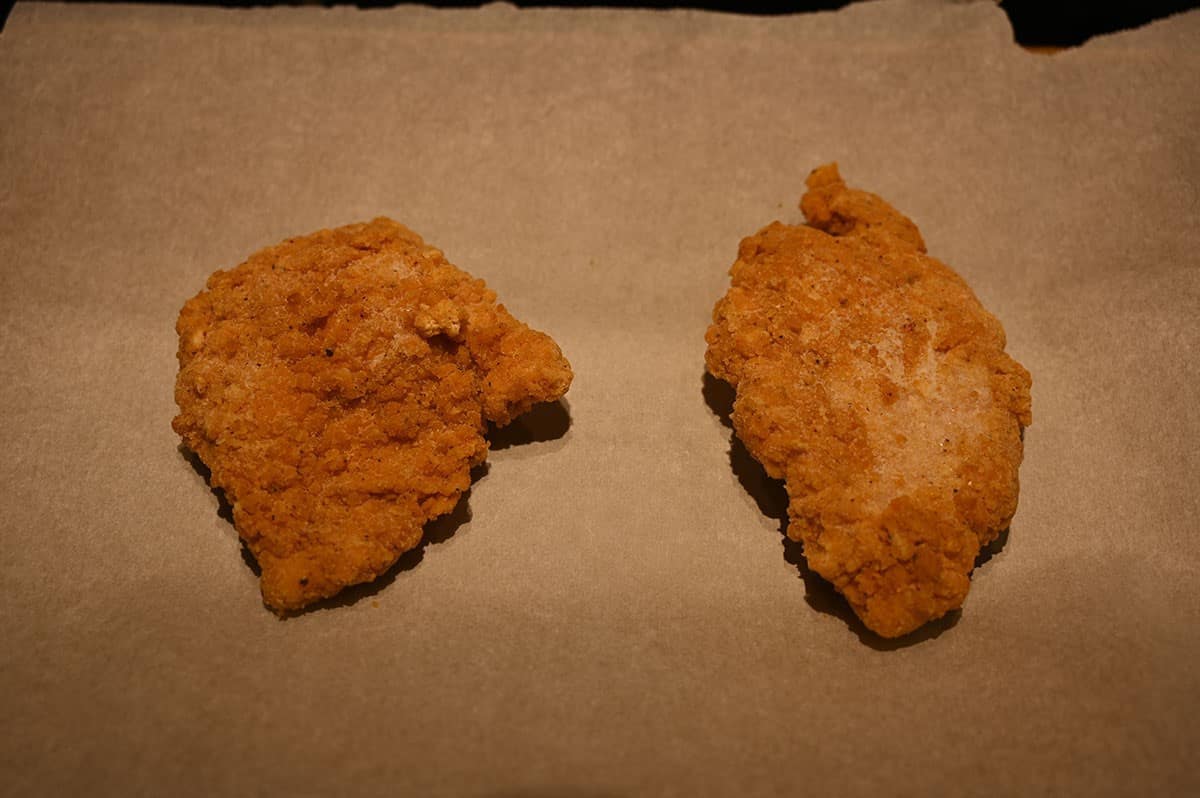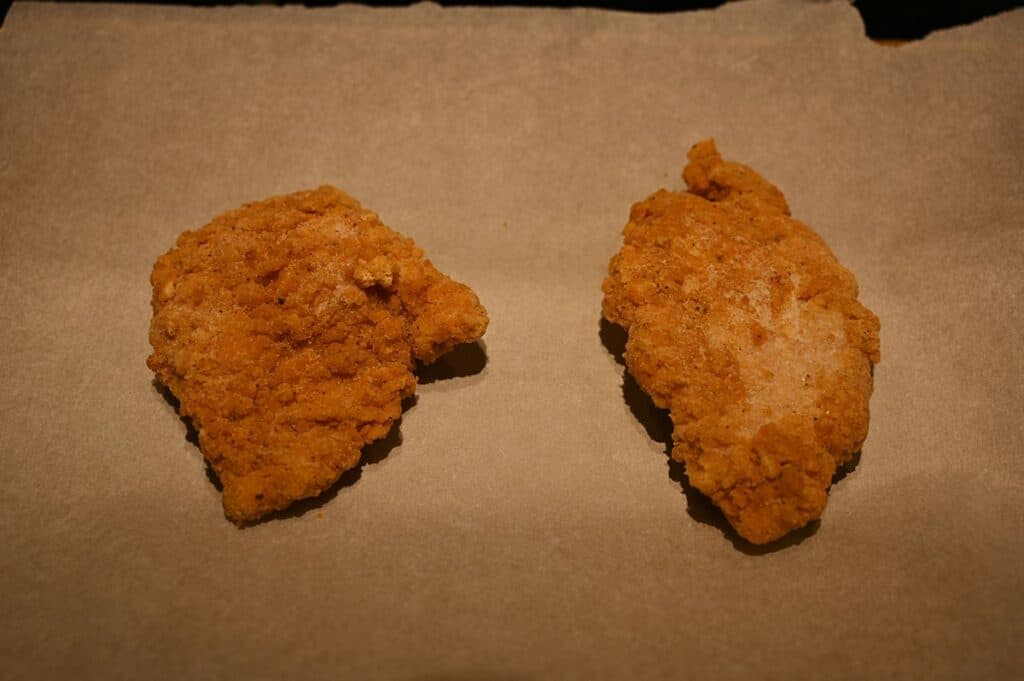 Convenience
The best before date on the Costco Kirkland Signature Chicken Burger Meal Kit is four days from the date it is packaged on. This makes an easy. quick and convenient meal!


I recommend heating the potato wedges in the air fryer so they get nice and crispy. I heated my chicken in the oven at 425 degrees Fahrenheit for 32 minutes, turning over at the fifteen-minute mark and found that the chicken turned out beautifully.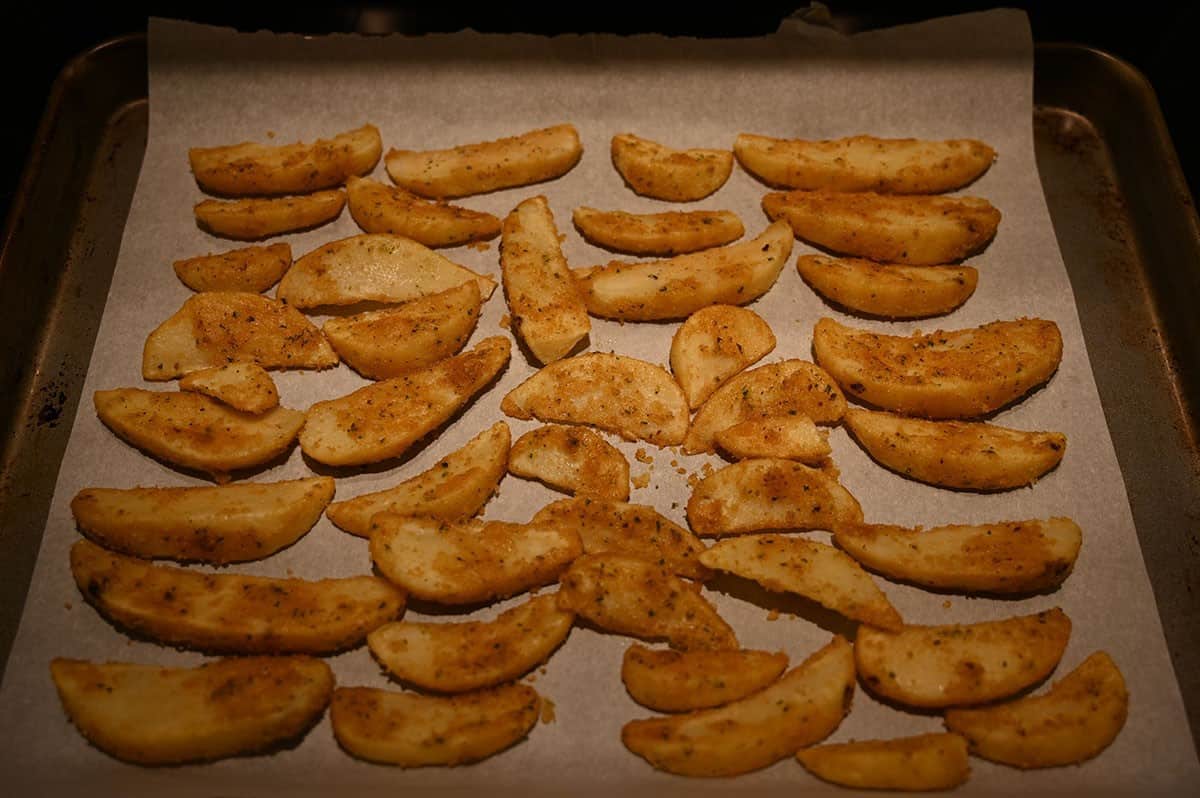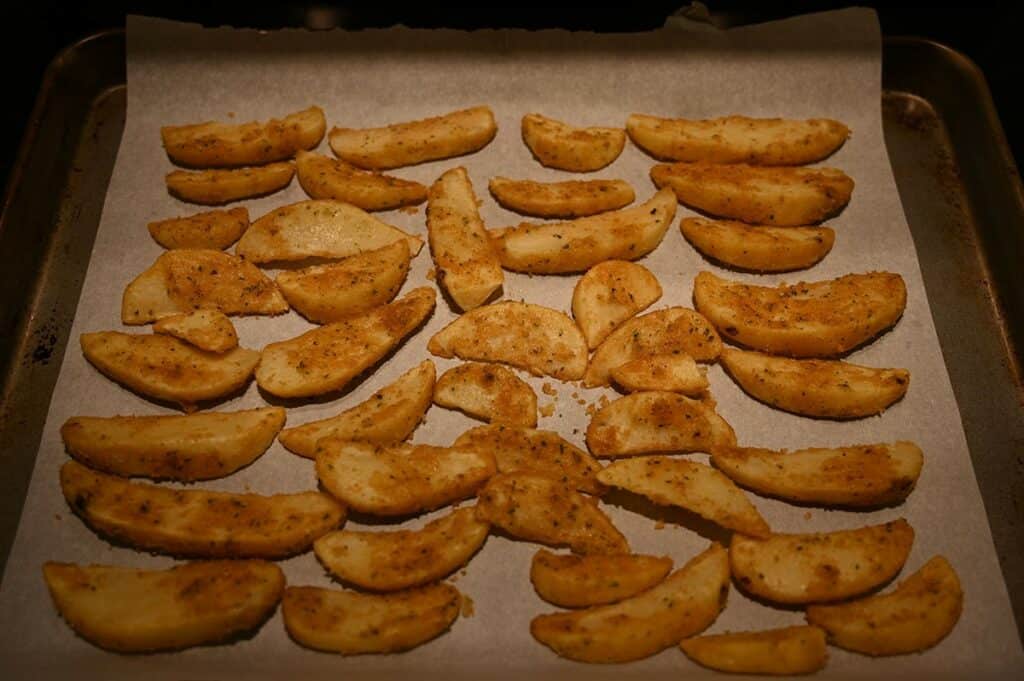 I also heated the wedges in my oven but didn't find them super crispy after 17 minutes so put them on broil and then they got crispy.


Nutrition
Calories
Per brioche bun, there are 150 calories, four grams of fat, 25 grams of carbohydrates, two grams of fibre, five grams of sugar, six grams of protein and 260 milligrams of sodium in one bun.
I went to Costco directly to get the calories for the chicken and potato wedges along with the sauces. In 1/4 of the package, there are 1190 calories, 56 grams of fat, 3300 milligrams of sodium, 128 grams of carbohydrates, seven grams of fibre, seven grams of sugar and 46 grams of protein.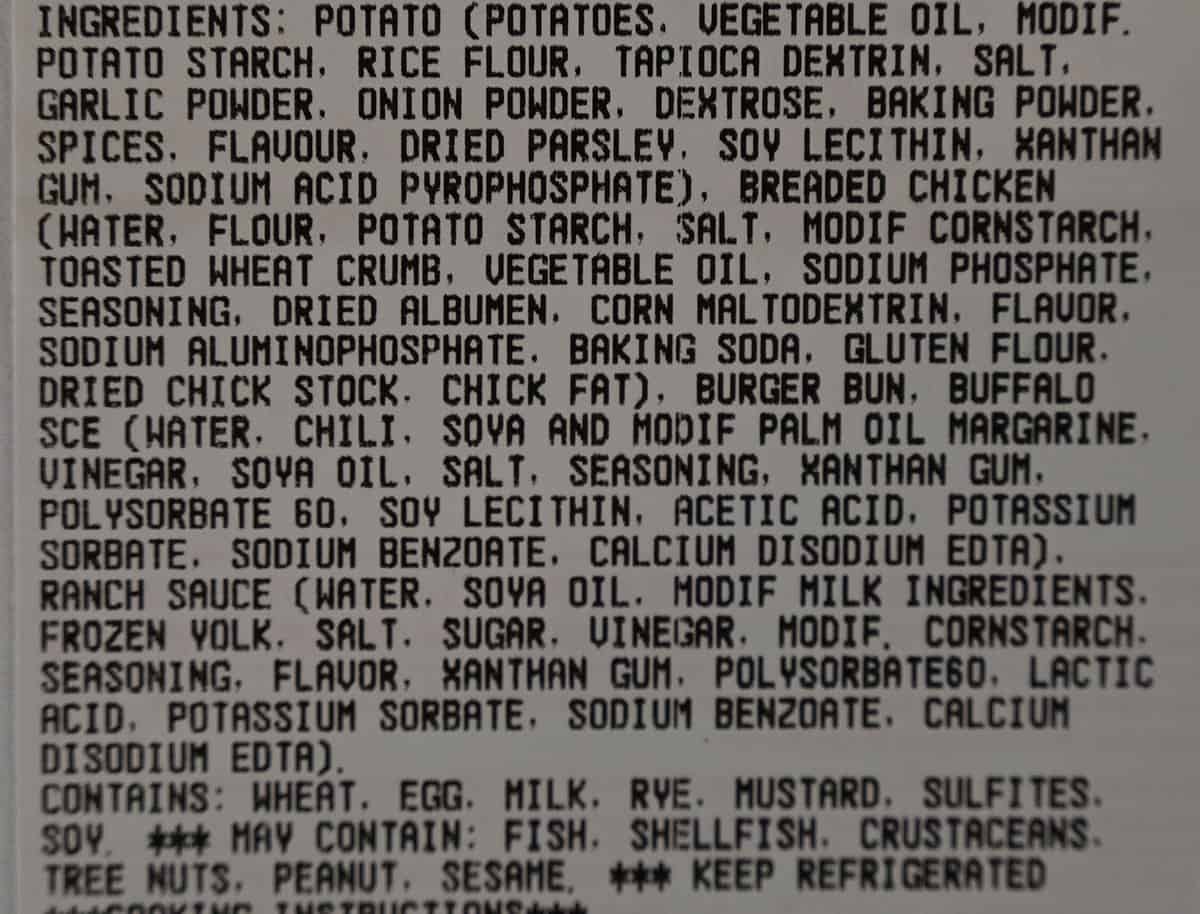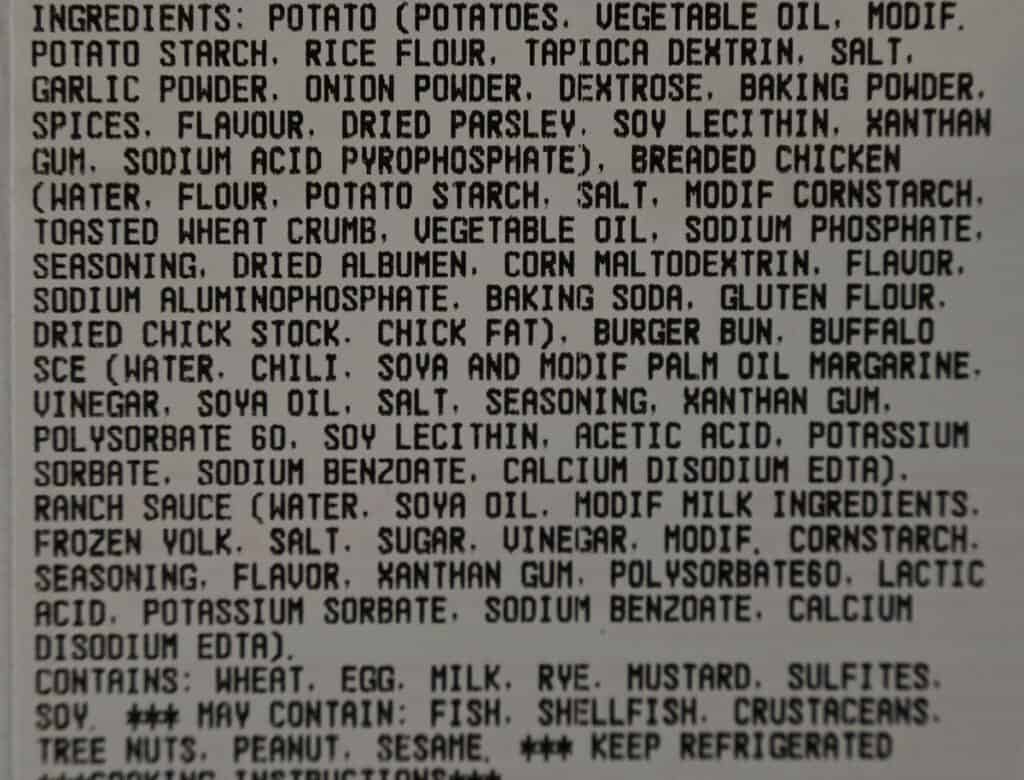 Ingredients
The chicken burger kit is not gluten-free or dairy-free and also has quite a few unhealthy ingredients! I definitely wouldn't classify this as a healthy meal but I would say it's a fun and tasty meal!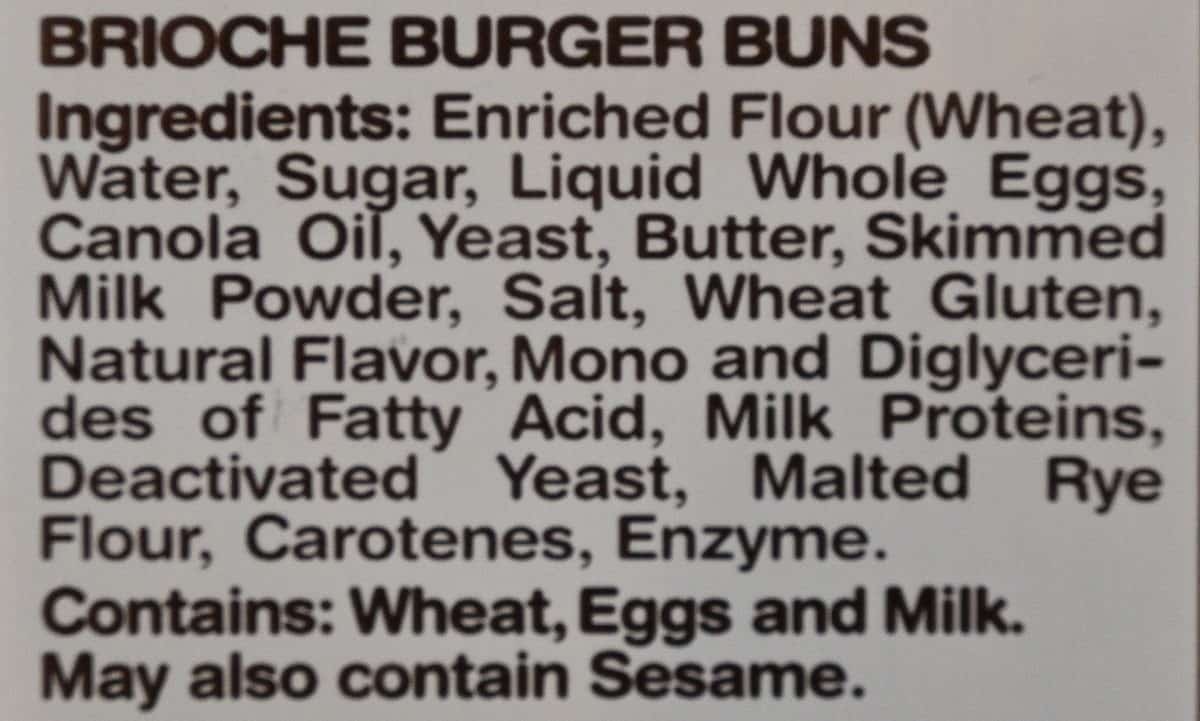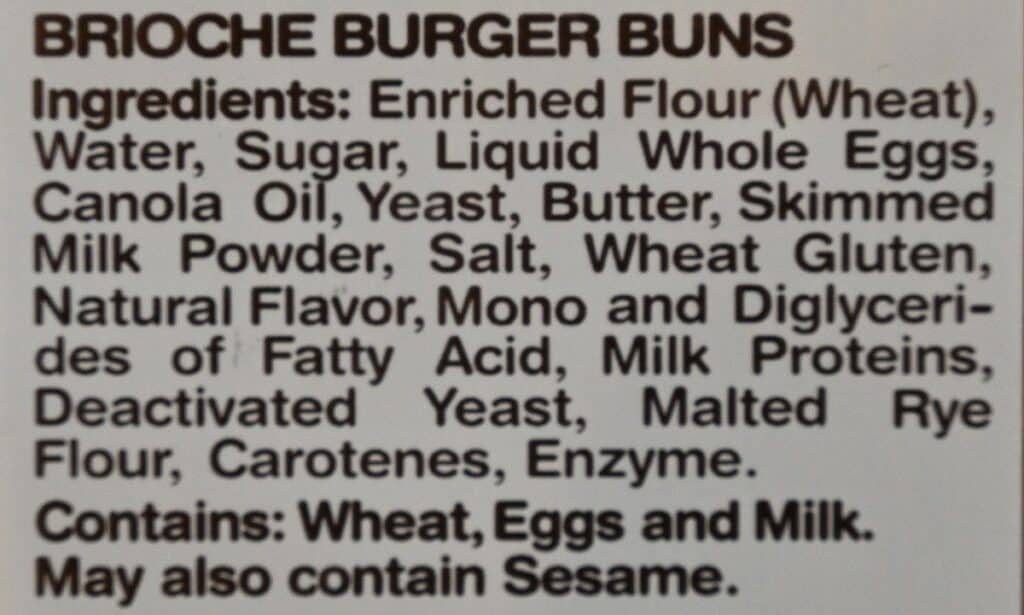 Scoring
Taste: 9/10
Cost: 8/10
Convenience: 8.5/10
Nutrition: 1/10 (for the protein)
Overall
Must buy!
Kids and adults will both totally love this new pre-made Chicken Burger Kit from Costco. I suggest picking one up as a treat over the Christmas holidays!
Have you tried this? What did you think?
---
Please note that this review was not paid for or sponsored by any third party. This product was purchased by Costcuisine for the purpose of producing this review. The opinions in this review are strictly those of Costcuisine. Costcuisine is not affiliated with Costco or any of its suppliers. In the event that Costcuisine receives compensation for a post from the manufacturer of a product or some other third party, the arrangement will be clearly disclosed (including where the manufacturer of a product provides Costcuisine with a free sample of the product).