No meat? No problem!
Please note that this review was not paid for or sponsored by any third party. The opinions in this review are strictly my own. I am not affiliated with Costco or any of its suppliers. I am just a fan of the company. I write these honest reviews to help my fellow shoppers.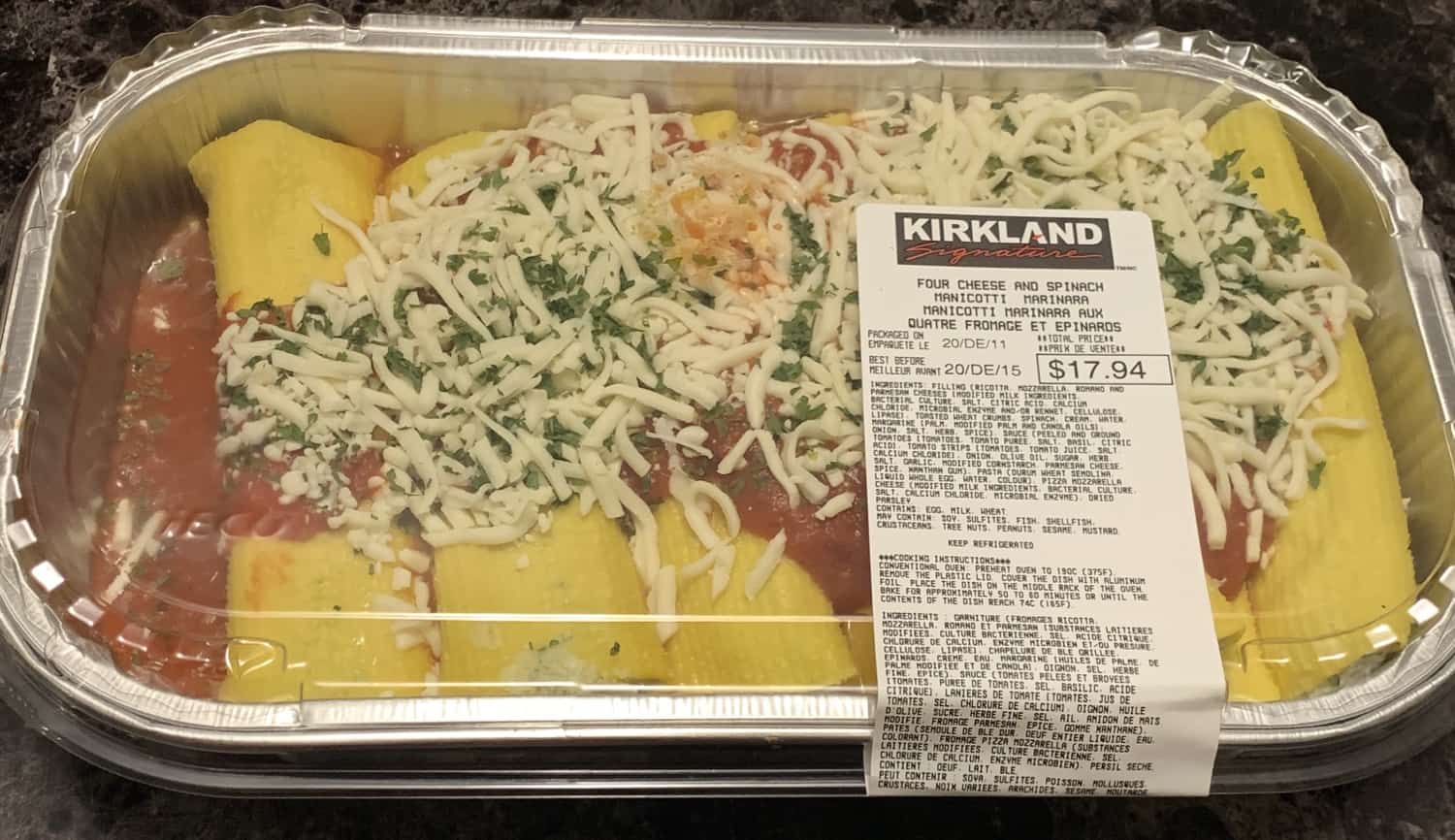 We know about my love for the Costco Kirkland Signature pre-made deli section meals. I've reviewed a ton and my favorites are probably the Mediterranean pasta salad, the meat lasagna and the chicken chow mein. Today I'm reviewing the Costco Kirkland Signature Four Cheese and Spinach Manicotti, this can be found in the pre-made deli section at the back of Costco and item number is 22027.
Taste
My husband totally protested to buying this because it doesn't have any meat and he's the kind of guy who insists that you need meat with dinner. I won the battle though and we both ended up enjoying this Costco Kirkland Signature Four Cheese and Spinach Manicotti. This meal has thick tube shaped noodles that are cooked to a desired consistency, not too soft, not too hard. The noodles are stuffed full of ricotta, mozzarella, romano and parmesan cheese and are then topped with sauce and pizza mozzarella with a sprinkling or parsley. The primary flavor you taste is the ricotta but the blend of cheeses all compliment one another. The tomato sauce is tasty but there's not as much sauce as I'd like. Definitely needs more sauce!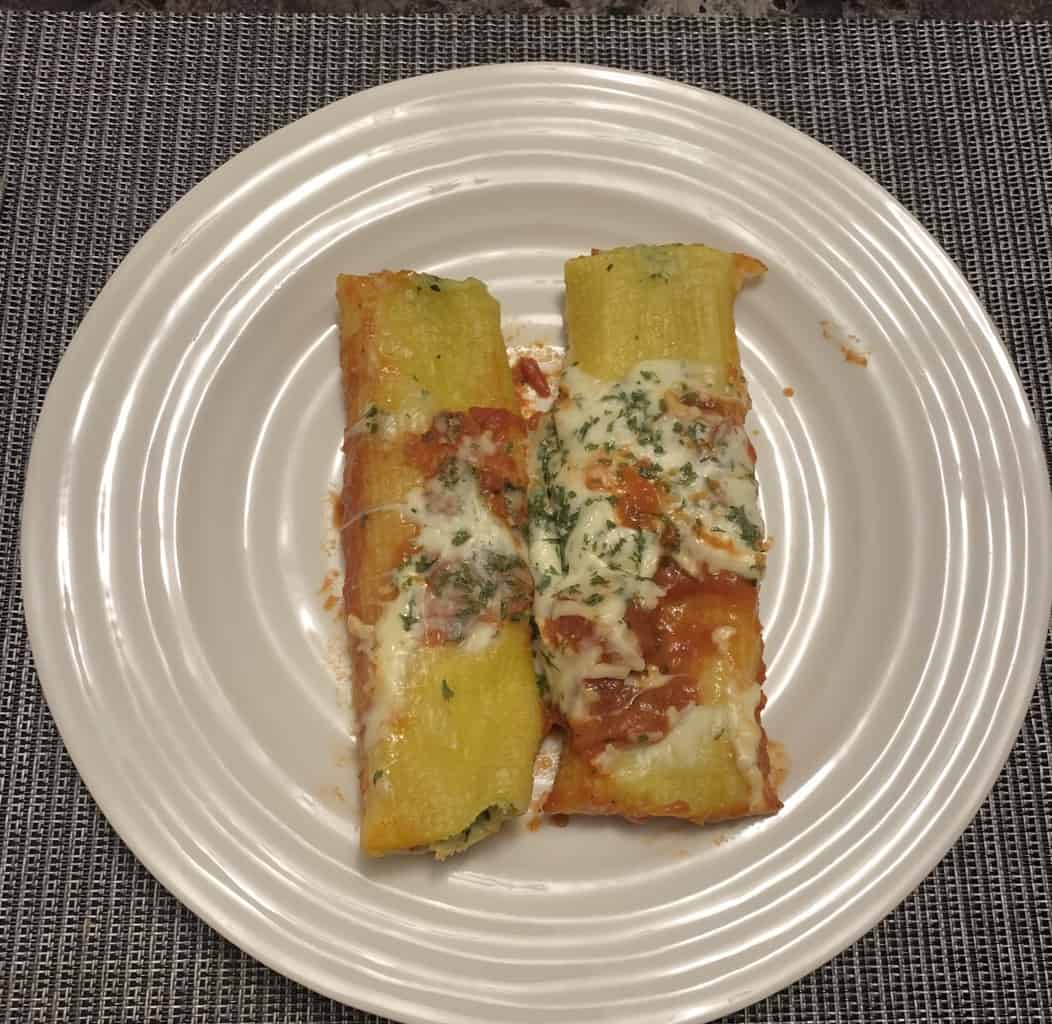 Cost
I paid $17.94 Canadian for the four cheese and spinach manicotti dinner.
Convenience
This is such a convenient and easy meal! You bake the manicotti for 50 to 60 minutes at 375 degrees farenheit. The best before date is four days from the date this was packed. I froze some leftovers and they tasted just fine. This could feed two adults and two children or three adults easily. I found two manicotti was just right for me.
Nutrition
1/6th of the tray is 440 calories, 22 grams of fat, 900 mg of sodium, 37 grams of carbohydrates, two grams of fibre, seven grams of sugar and 21 grams of protein. Definitely not the healthiest meal you could choose but this is vegetarian for all you vegetarian folks who want a pasta meal without meat!
We both really enjoyed this as a convenient comforting meal and would buy it again.
Taste: 8/10
Cost: 7.5/10
Convenience: 9/10
Nutrition: 3/10
Leave a comment if this review was helpful and also share what your thoughts are on this product!