Are you craving chicken wings but don't want to go to a pub or restaurant? The Costco Kirkland Signature Seasoned Chicken Wings are prepared and ready to cook to enjoy from the comfort of your own home. Are these Costco wings worth skipping your local pub's wing night for?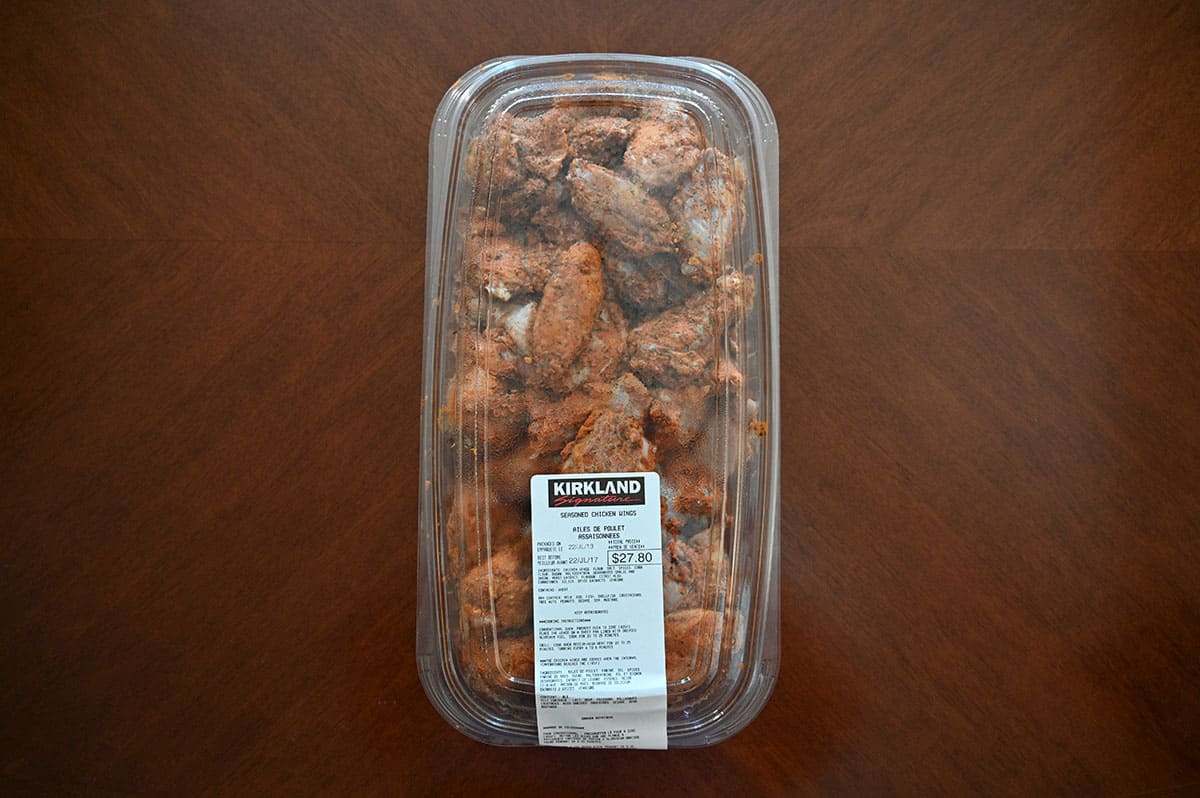 I don't eat a lot of wings, not because I don't like them, they're just something I never think to order at a restaurant or make at home! I wanted to try these Costco Kirkland Signature Seasoned Chicken Wings from the prepared meal deli section at Costco.
Other chicken products from Costco are the Costco Pinty's Crispy Chicken Wings, Costco Kirkland Signature Chicken Penne Alfredo, Costco Hampton House Popcorn Chicken, Costco Pinty's Oven Roasted Chicken Breast Strips, Costco Fresh Additions Fully Cooked Chicken Breast Bites and the Costco Pinty's Buffalo Chicken Flings.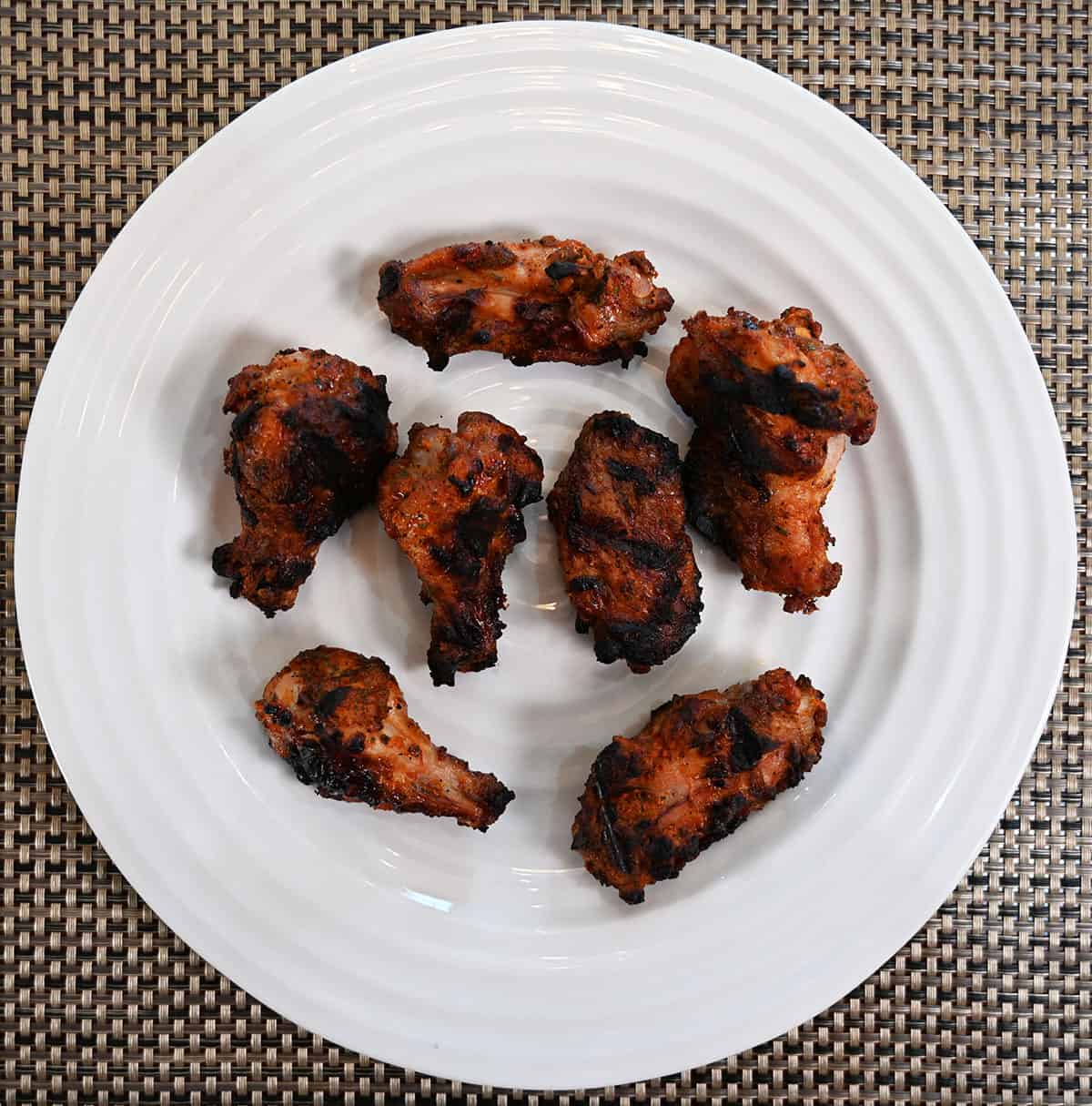 Location in Store
You can find the Kirkland Signature Seasoned Chicken Wings in the prepared meal deli section. Near the Kirkland Signature lasagna, caesar salad and chicken pot pie. The item number is 43523.
Taste
There appears to be a pretty even mix of drumsticks and flat wings in the pack. I chose to barbecue them because it's summer and thought they'd be a bit tastier on the grill.
I find the wings are pretty tasty. Generally, the meat is on the fatty/gristly side (normal for wings), but these aren't too bad. In comparison to other wings I've tried, these have less fat and gristle. The grill did a nice job of reducing the fat, so I don't know if they'd taste fattier if done in the oven. The wings are seasoned really well and the flavor is great in my opinion.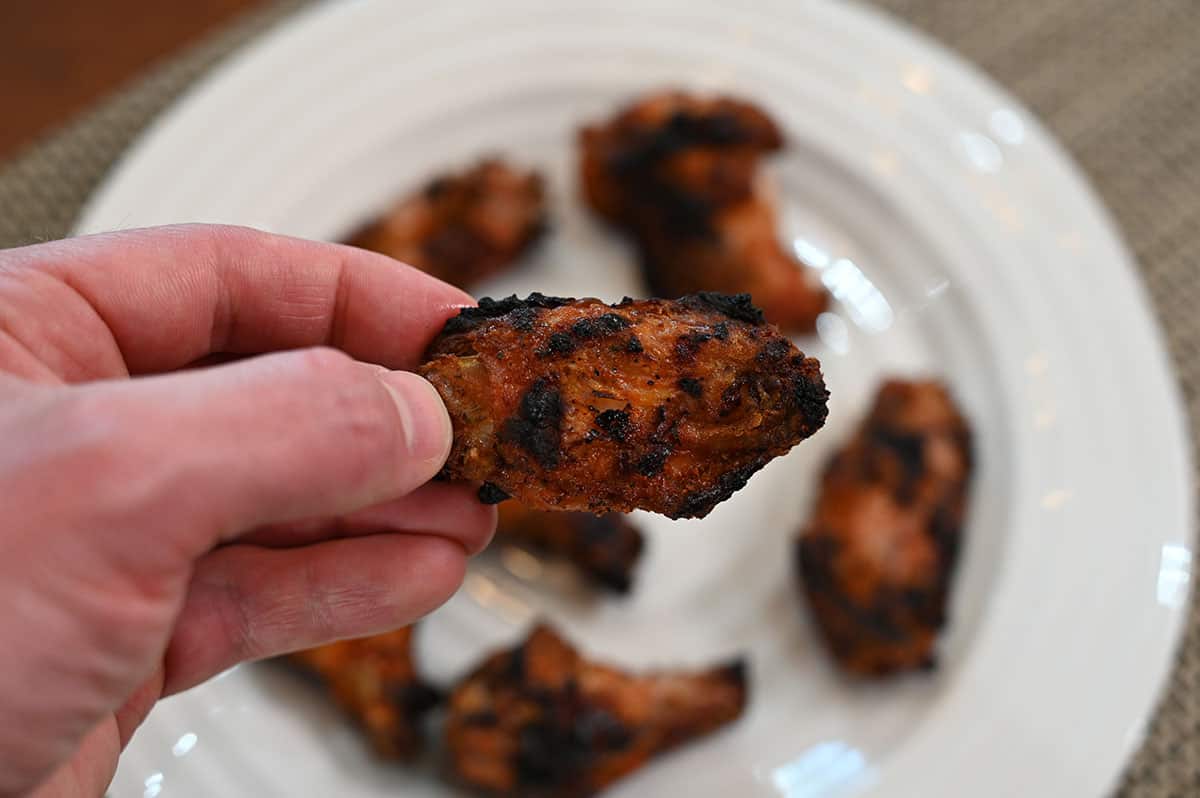 The main thing I notice about the flavor of the wings is the saltiness! They're quite salty. Aside from that, there's a bit of sweetness and flavor from the other spices (e.g., garlic). The spices on the wings add a mild amount of heat.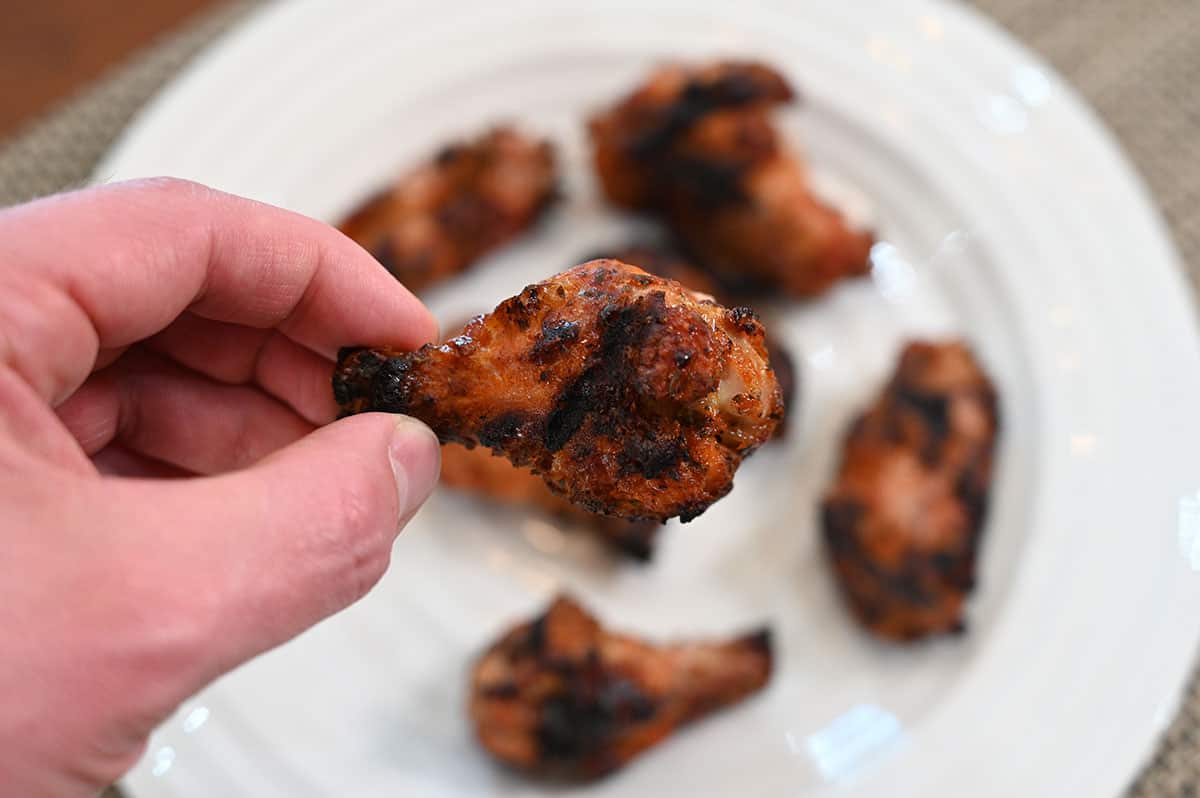 Overall these wings are very good, but they're not exactly quite as juicy or tasty as pub-style wings. I personally prefer a saucy wing so I would appreciate it if sauce came with the Costco wings but it doesn't.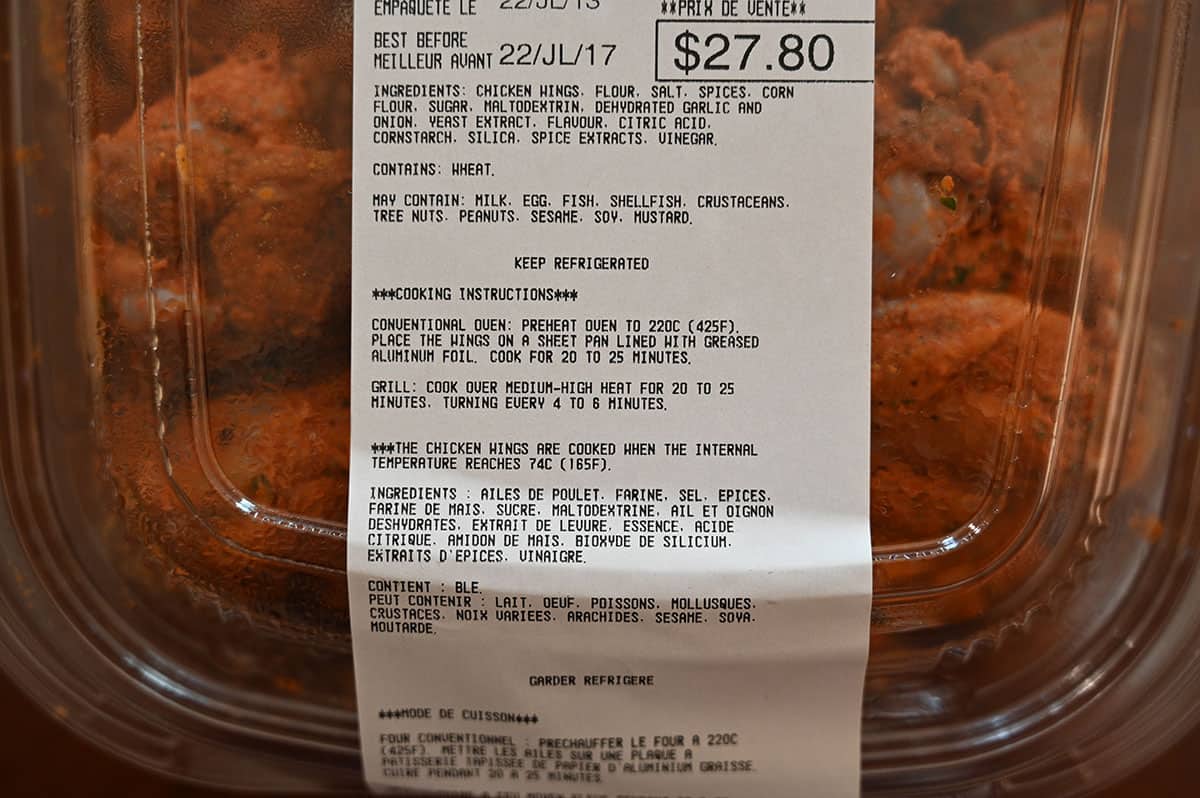 Cost
The cost is dependent on the weight of the tray of wings you buy. I counted about 50 wings in our pack (I counted 51). The tray I bought cost $27.80 at Costco which seems expensive but there are a ton of wings in the one tray.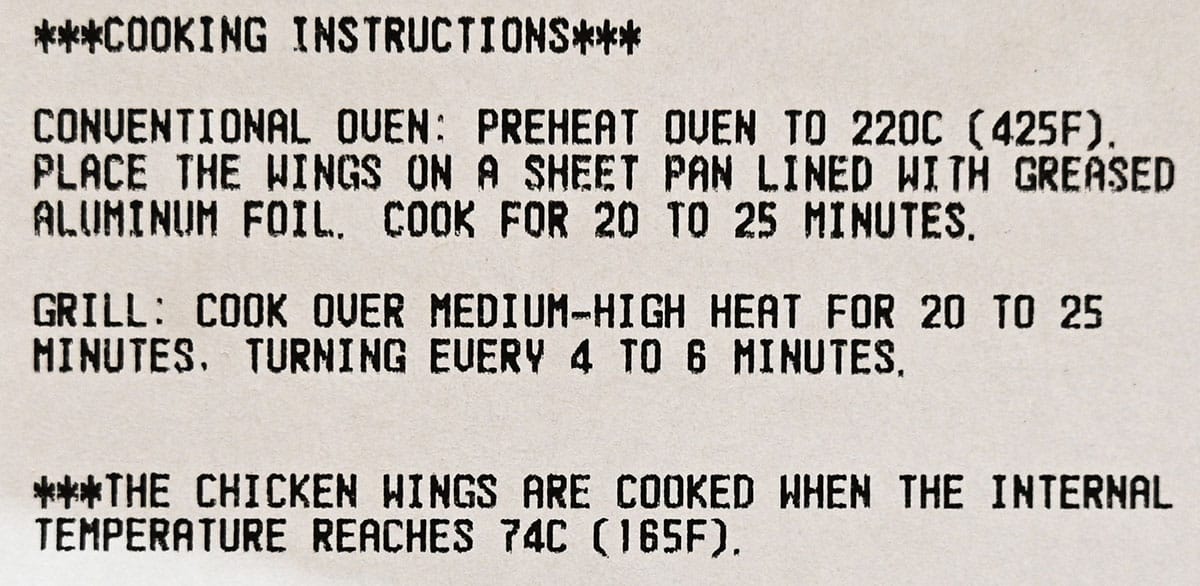 Convenience
Fitting all the wings on our normal-size barbecue was a challenge! It's a bit hard to cook so many individual pieces on a barbecue, particularly making sure they're all cooked but not overcooked!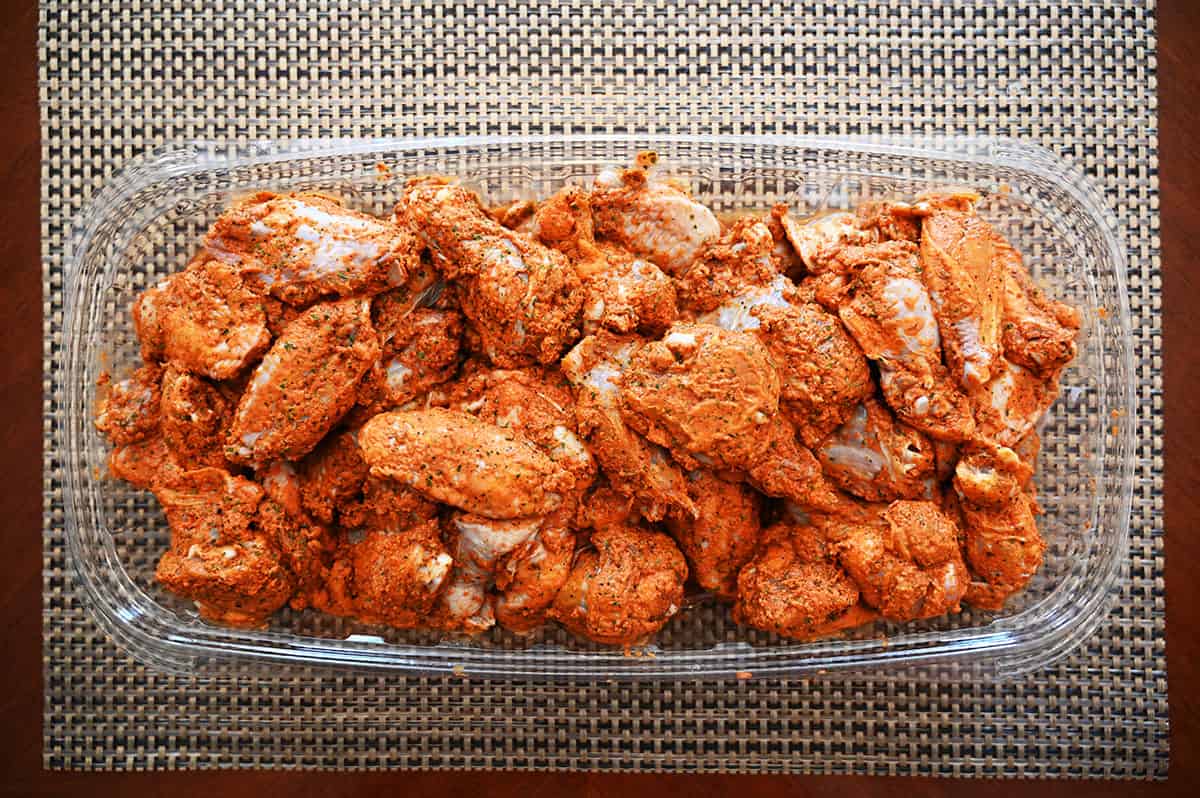 You can also bake the wings in the oven or cook them in an air-fryer. The wings need to be kept refrigerated until use and the best before date is four days from the date I purchased the wings.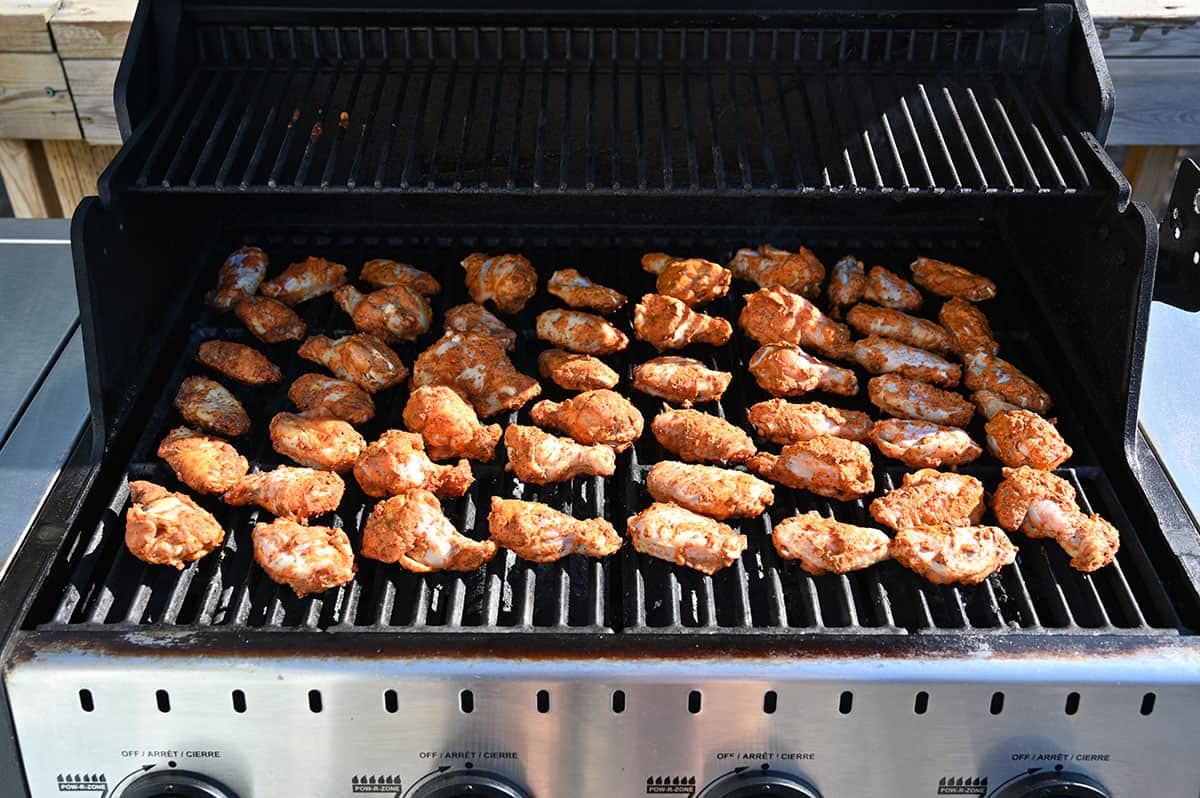 These are great for a potluck, party, camping or summer barbecue! They don't come with any dipping sauce so I recommend serving them with an optional dipping sauce. They're very flavorful and salty on their own but I personally like my wings a bit saucy.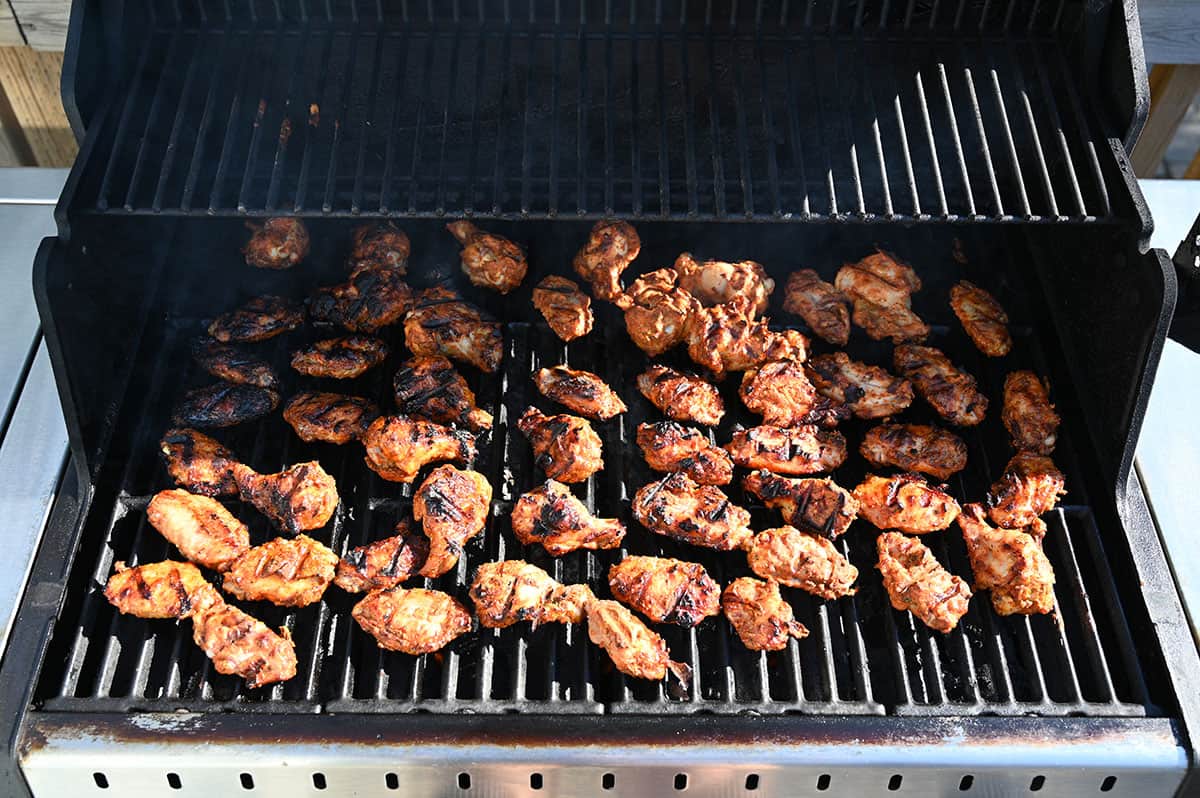 Nutrition
Calories
Six wings are 260 calories, 17 grams of fat, 880 milligrams of sodium, five grams of carbohydrates, one gram of fibre, one gram of sugar and 20 grams of protein. I find six wings very filling. You can taste that there's going to be a lot of sodium in the wings because they are super salty. I do like that there are 20 grams of protein per six wings!
Ingredients
The ingredients list is really straightforward and not very long. There are ingredients I mostly expected to see. Unfortunately, the wings are not gluten-free and also may contain milk, egg, shellfish, crustaceans, tree nuts, peanuts, sesame, soy and mustard.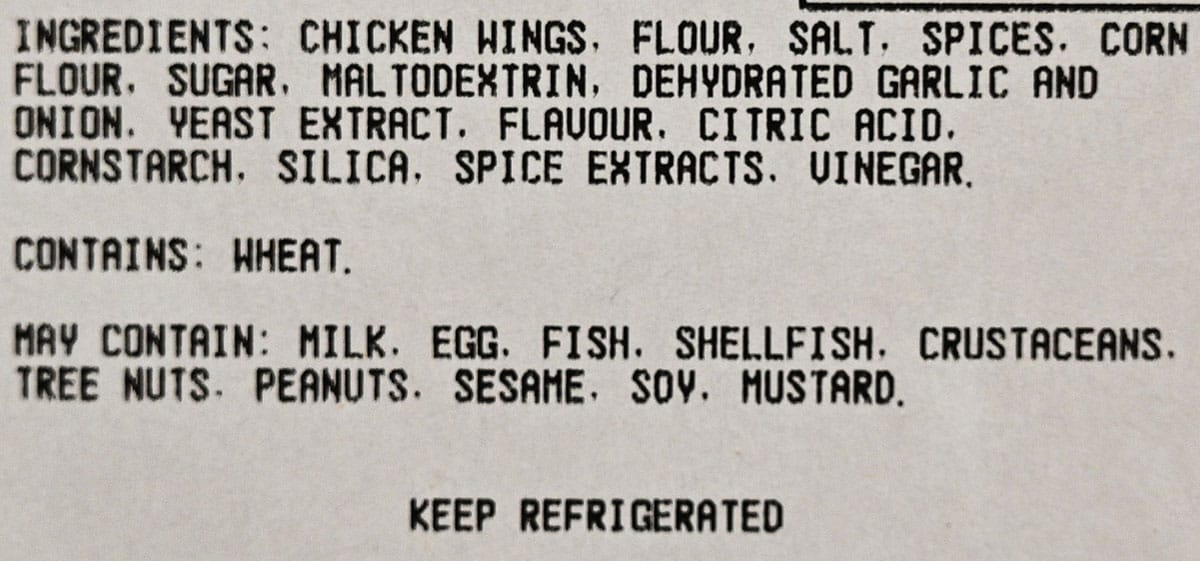 Scoring
Taste: 8/10
Cost: 7/10
Convenience: 8/10
Nutrition: 3/10
Overall
Give it a try!
These Kirkland wings are a great appetizer for a summer barbecue or are perfect for wing night at home! I recommend serving them with some dipping sauce.
What are your favorite wings to buy from Costco?
---
Please note that this review was not paid for or sponsored by any third party. This product was purchased by Costcuisine for the purpose of producing this review. The opinions in this review are strictly those of Costcuisine. Costcuisine is not affiliated with Costco or any of its suppliers. In the event that Costcuisine receives compensation for a post from the manufacturer of a product or some other third party, the arrangement will be clearly disclosed (including where the manufacturer of a product provides Costcuisine with a free sample of the product).