Popcorn chicken is something both adults and kids love. It's convenient and can be used as a snack, an appetizer or even a meal. The Hampton House Popcorn Chicken has been in stock at my Costco for years and today I'm going to find out how it tastes!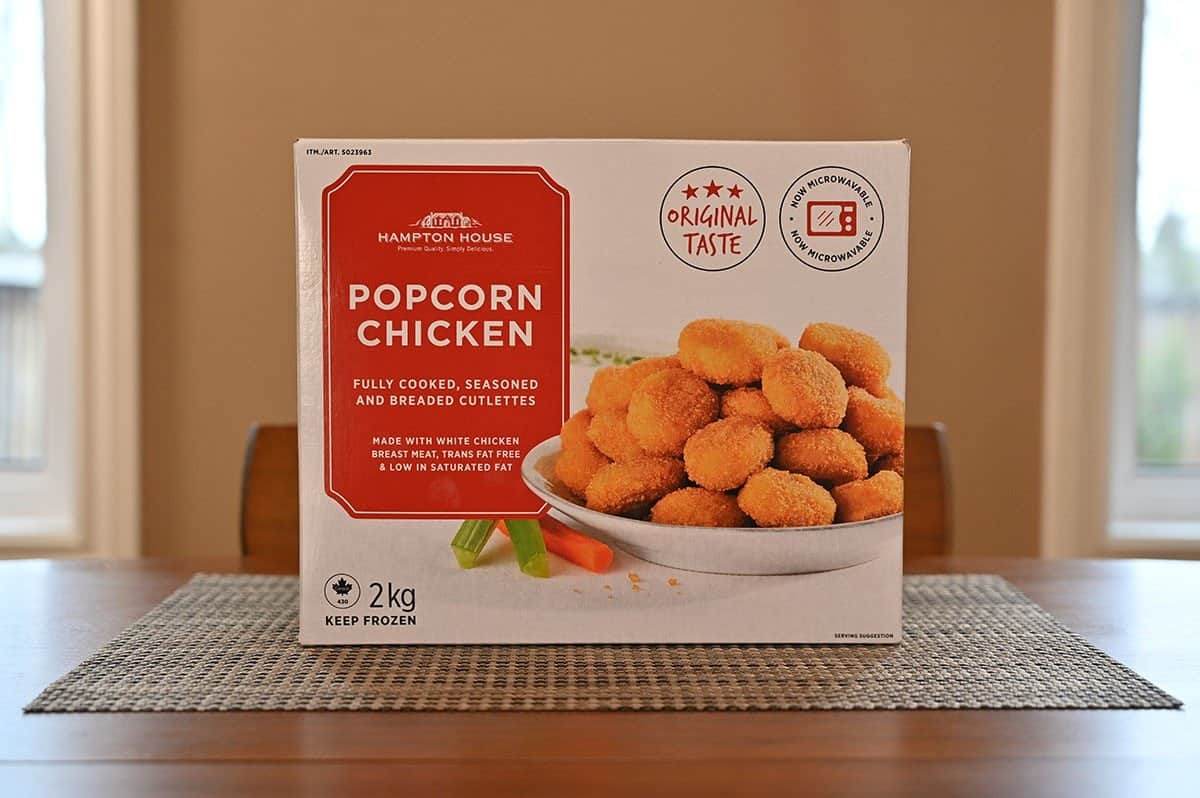 Today I'm reviewing the Costco Hampton House Popcorn Chicken! I used to love popcorn chicken as a kid/teenager, so I'm excited to try this!
Other products from Costco that are similar are the Costco Hampton House Dry Garlic Ribs, Costco Hampton House Chicken Strips, Costco Hampton House Chicken Parmesan, Costco Pinty's Buffalo Chicken Flings, Costco Pinty's Oven Roasted Chicken Breast Strips, Costco Ready Cuisine Orange Chicken and the Costco Erie Meats Jumbo Chicken Breast Bites.
Location in Store
You can find the popcorn chicken in the freezer aisle at Costco, near the other chicken products such as chicken wings and chicken strips. The item number is 5023963.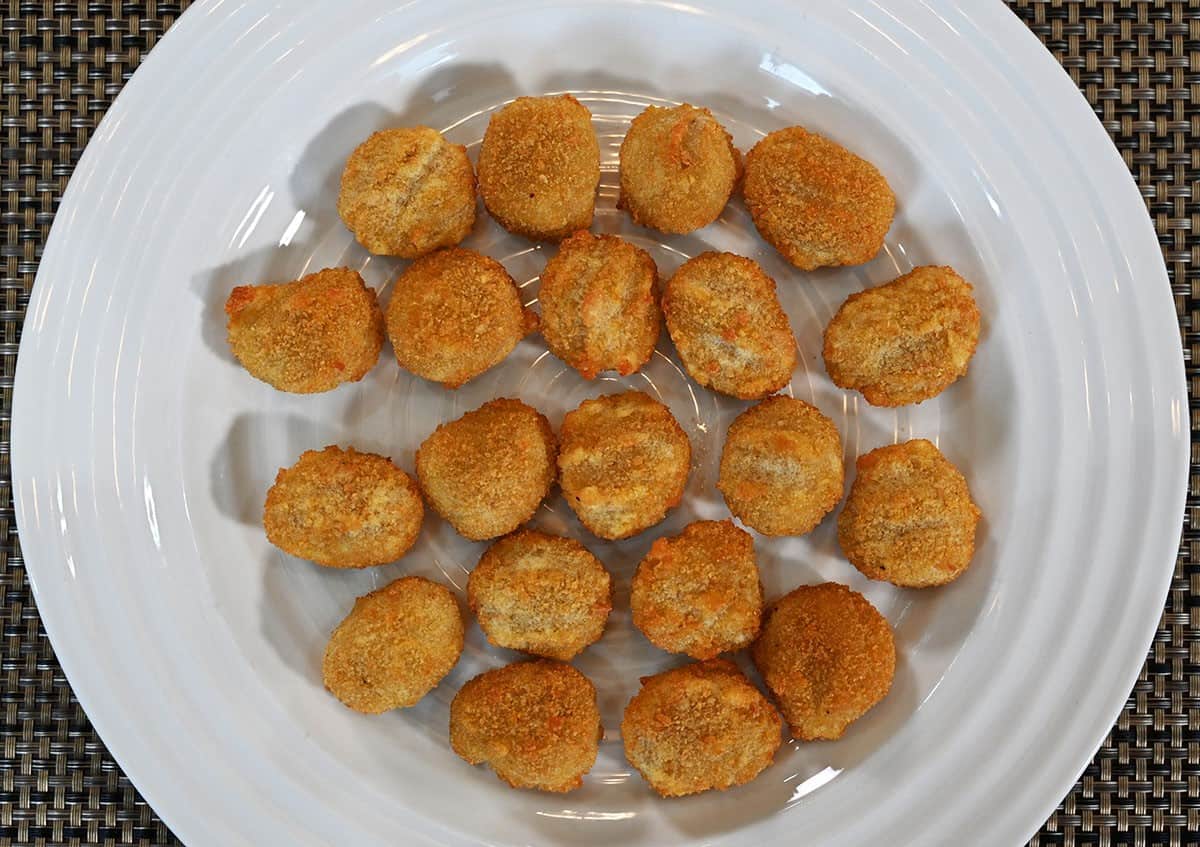 Taste
The popcorn chicken is like a small chicken nugget with a higher ratio of batter to chicken compared to a chicken strip or full-sized chicken nugget. My popcorn chicken came out decently crispy after baking them in the oven. I bet they would even more crispy in an air fryer.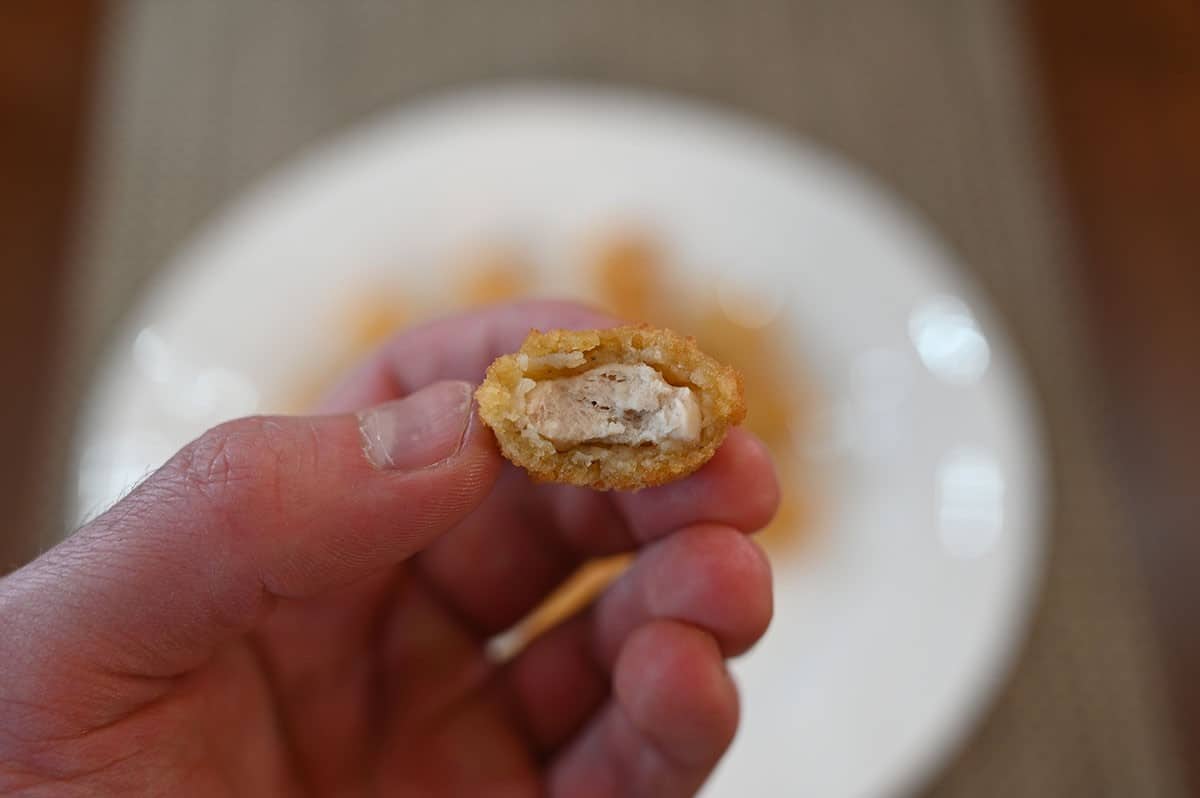 There isn't a ton of flavor in these small bites of battered chicken. They're basically a plain bite-sized chicken nugget and would benefit from some sauce! Overall, I think they're pretty good though. The chicken seems to be good quality with minimal fat and/or gristle.
Cost
The two-kilogram box of Hampton House Popcorn Chicken from Costco costs $15.99 Canadian. It's a pretty big box, so the price isn't unreasonable, but it's not super cheap.

Convenience
The Costco Hampton House Popcorn Chicken comes frozen and needs to be kept in the freezer. Unfortunately, once you open the bag of popcorn chicken it doesn't reseal.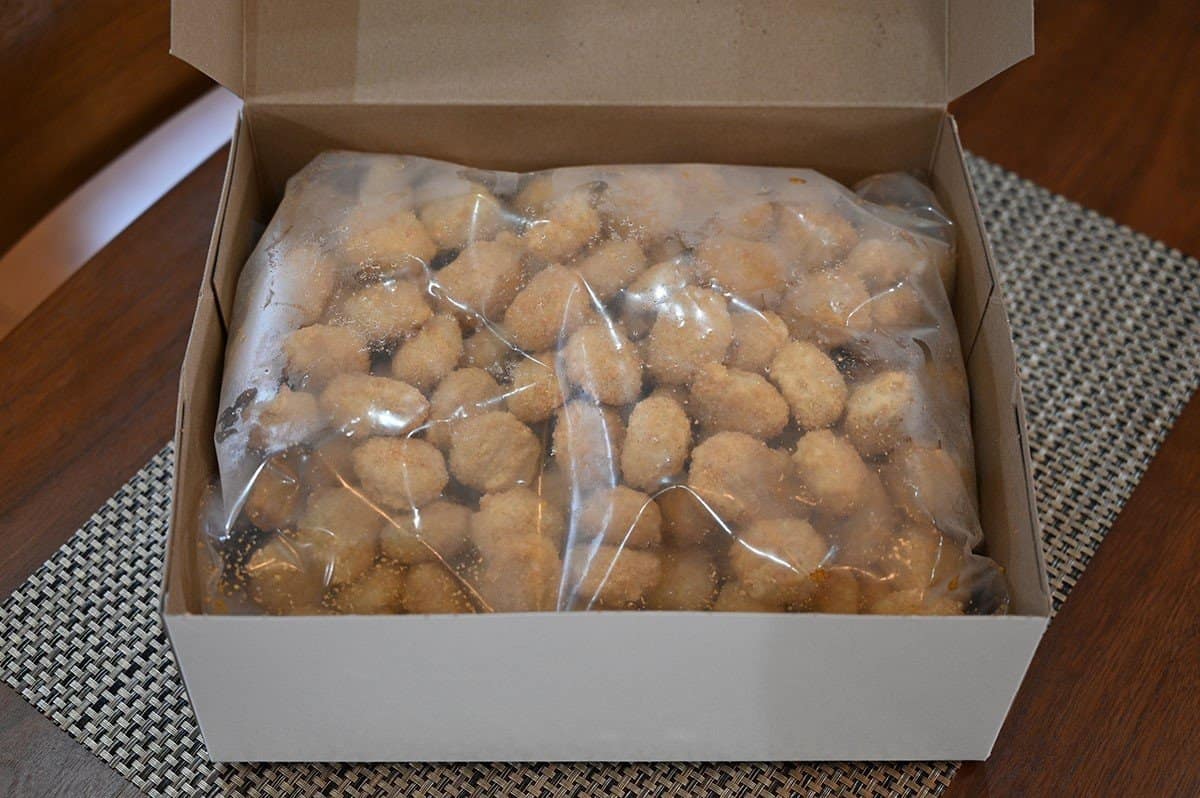 I think children will absolutely love these chicken bites as a lunch or dinner! There are a few recipes you could probably use the popcorn chicken in, such as tacos, wraps and salads. The best before date is about a year from the date we purchased the popcorn chicken.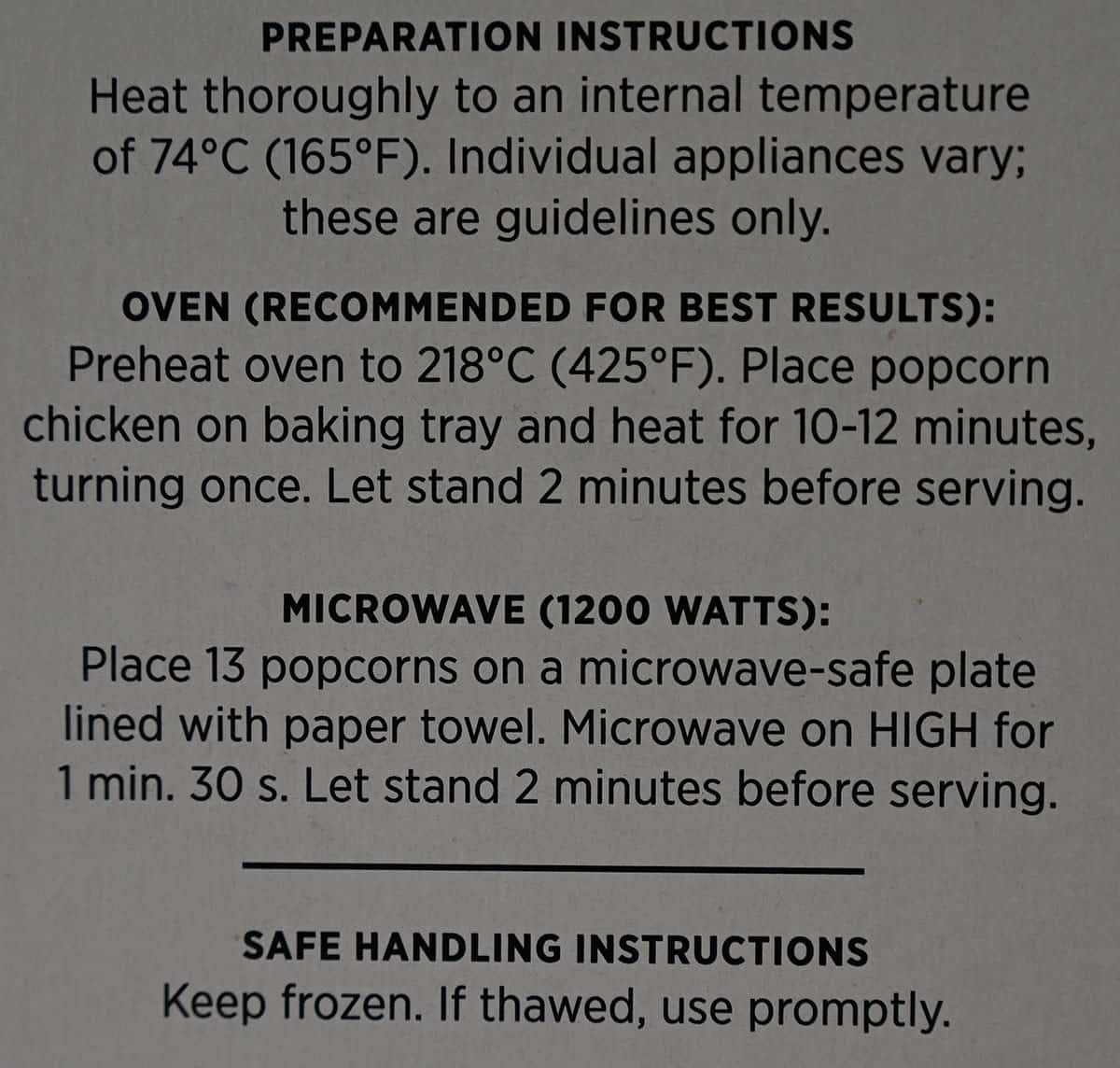 The preparation instructions are for microwaving or baking in the oven. We baked the popcorn chicken in our oven and it came out nice and crispy. I don't recommend the microwave method as the chicken doesn't get very crispy, but I think you could air fry the popcorn chicken and it would turn out fantastic.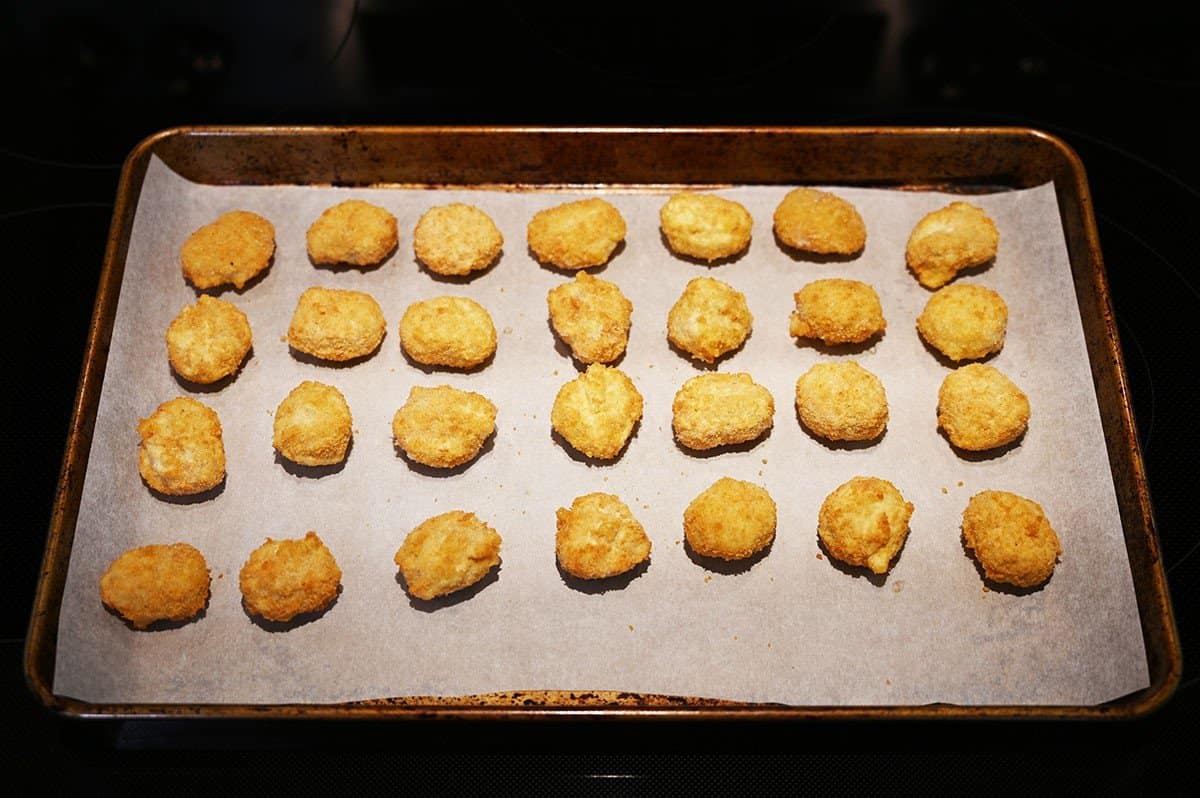 Nutrition
Calories
There are 210 calories, eight grams of fat, 25 grams of carbohydrates, one gram of fibre, one gram of sugar, 10 grams of protein and 590 milligrams of sodium in 13 popcorn chicken pieces. That's not as much protein as I'd like to see for a product that's supposed to be chicken-based. The sodium is a bit high as well.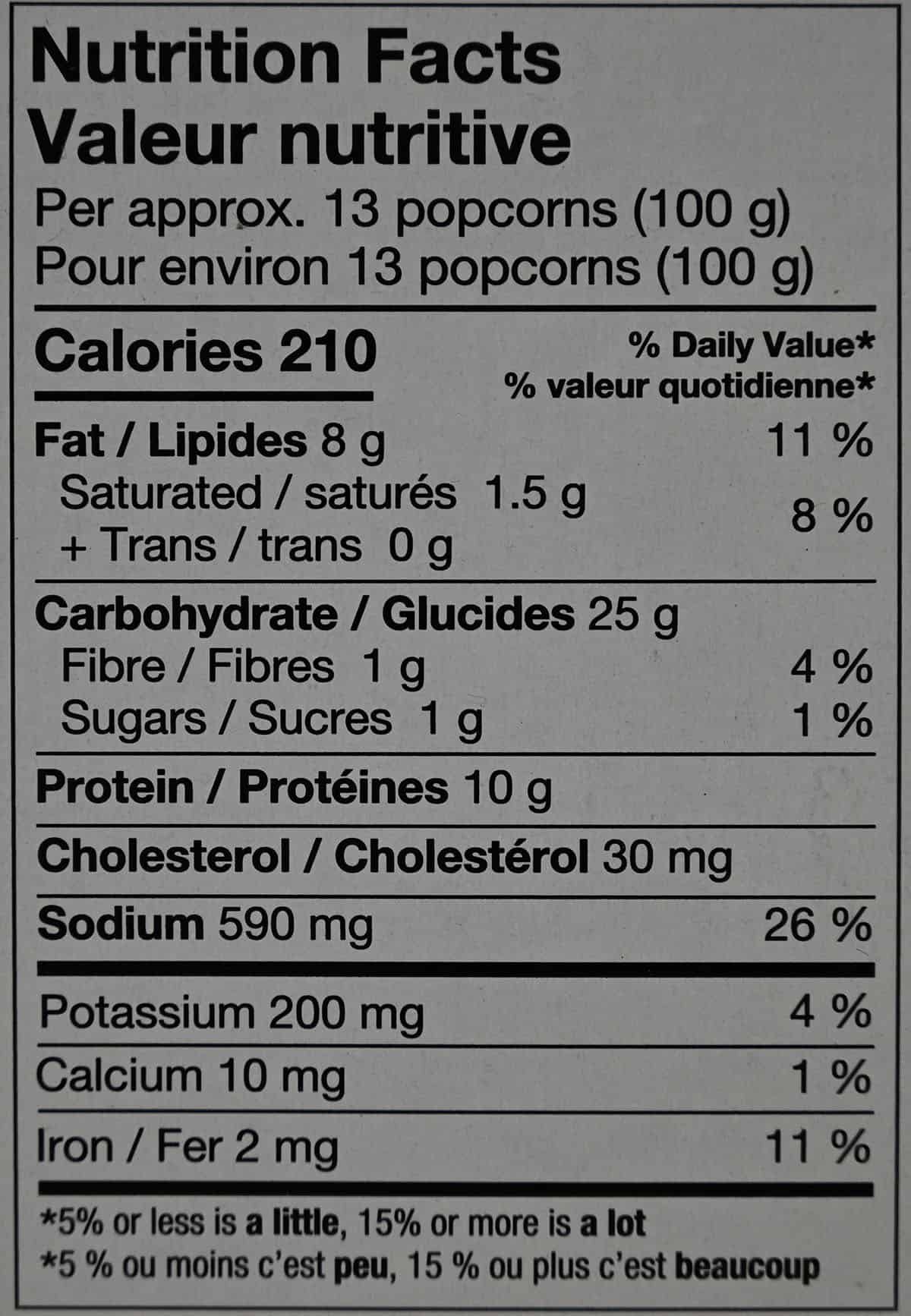 Ingredients
The first ingredient listed is chicken breast meat, which is great! I don't know why the third ingredient listed has to be soy protein. Can't it all just be chicken? This Costco popcorn chicken is not gluten-free and may contain eggs and milk. Clearly, this is not the most healthy chicken product to buy.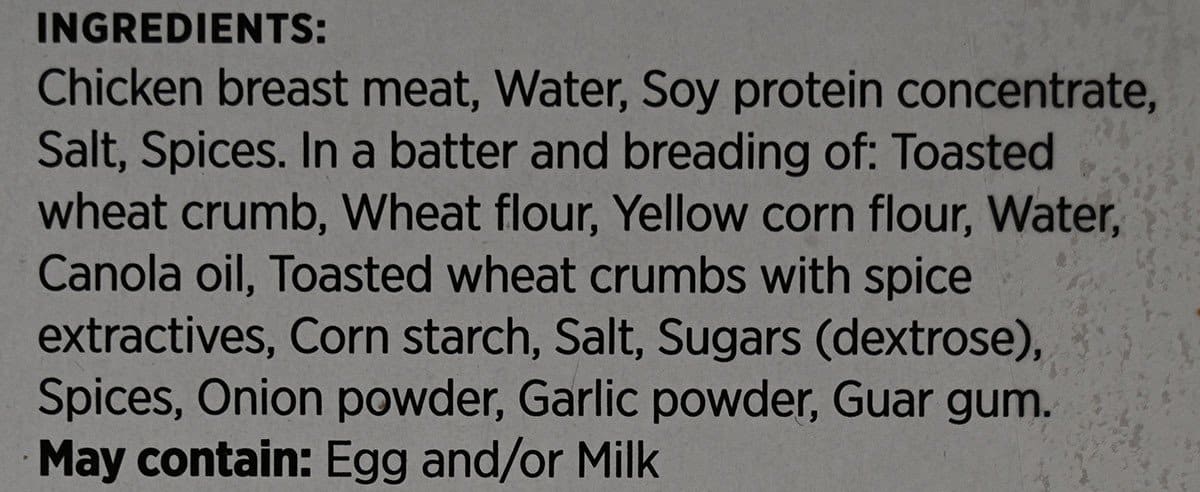 Scoring
Taste: 7/10 because they're kind of plain. You probably want to have a sauce with them, like plum sauce.
Cost: 7/10
Convenience: 10/10 (would love if the bag inside the box was resealable)
Nutrition: 1/10
Overall
Give it a try!
These popcorn chicken pieces are kind of plain. You probably want to have a sauce with them, like plum or barbecue sauce. The Costco Hampton House Popcorn Chicken isn't amazing, but I don't have any huge issues with it either.
Have you tried this popcorn chicken? What did you think of it?
---
Please note that this review was not paid for or sponsored by any third party. This product was purchased by Costcuisine for the purpose of producing this review. The opinions in this review are strictly those of Costcuisine. Costcuisine is not affiliated with Costco or any of its suppliers. In the event that Costcuisine receives compensation for a post from the manufacturer of a product or some other third party, the arrangement will be clearly disclosed (including where the manufacturer of a product provides Costcuisine with a free sample of the product).