These Costco oven roasted chicken breast strips are a quick & convenient source of protein!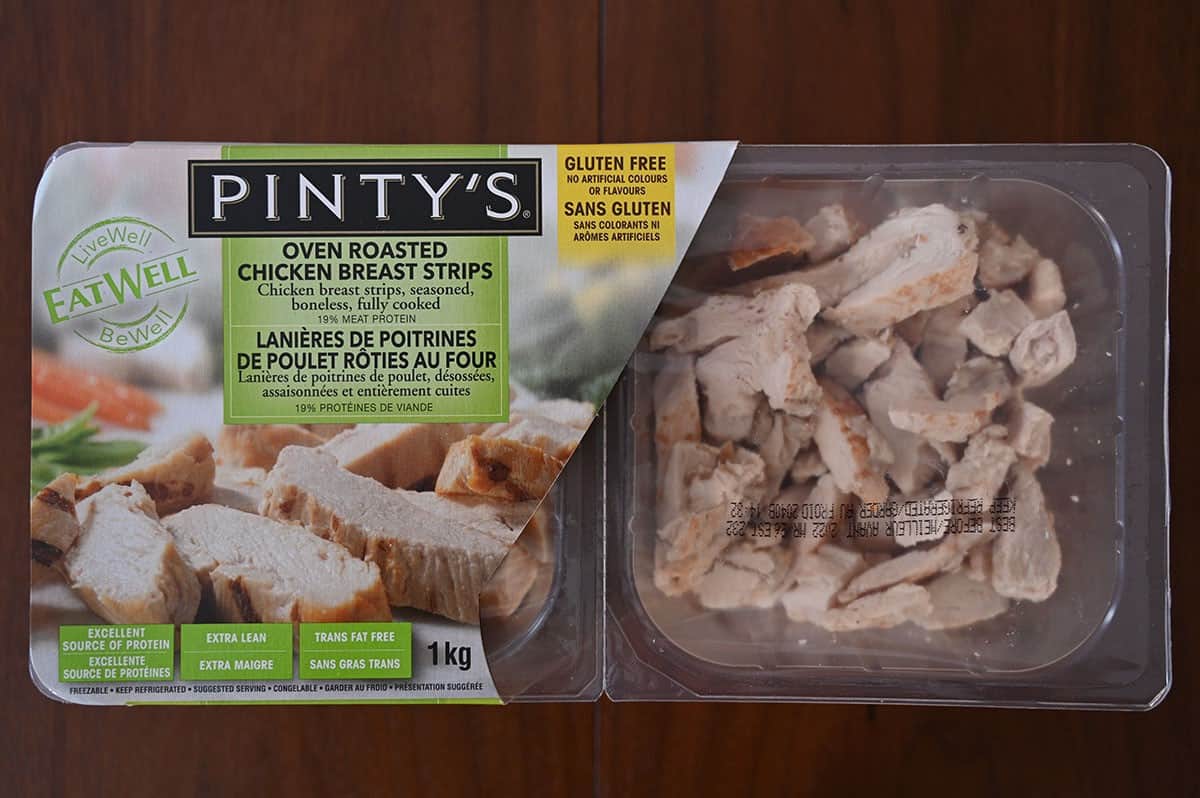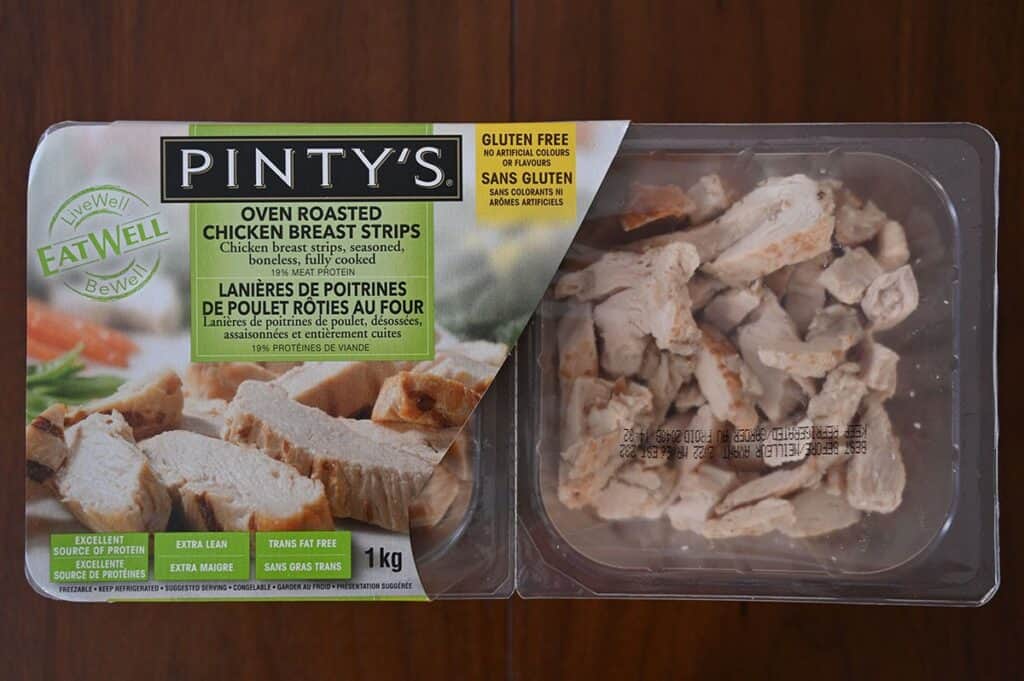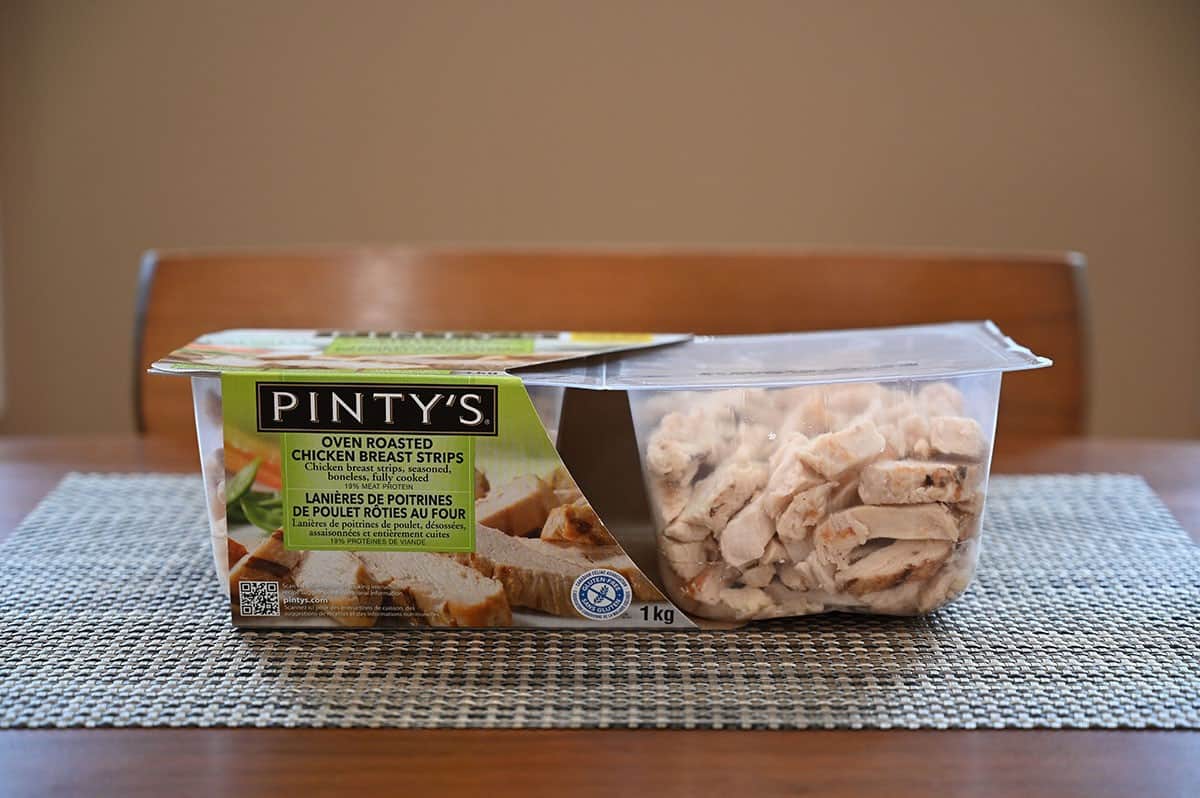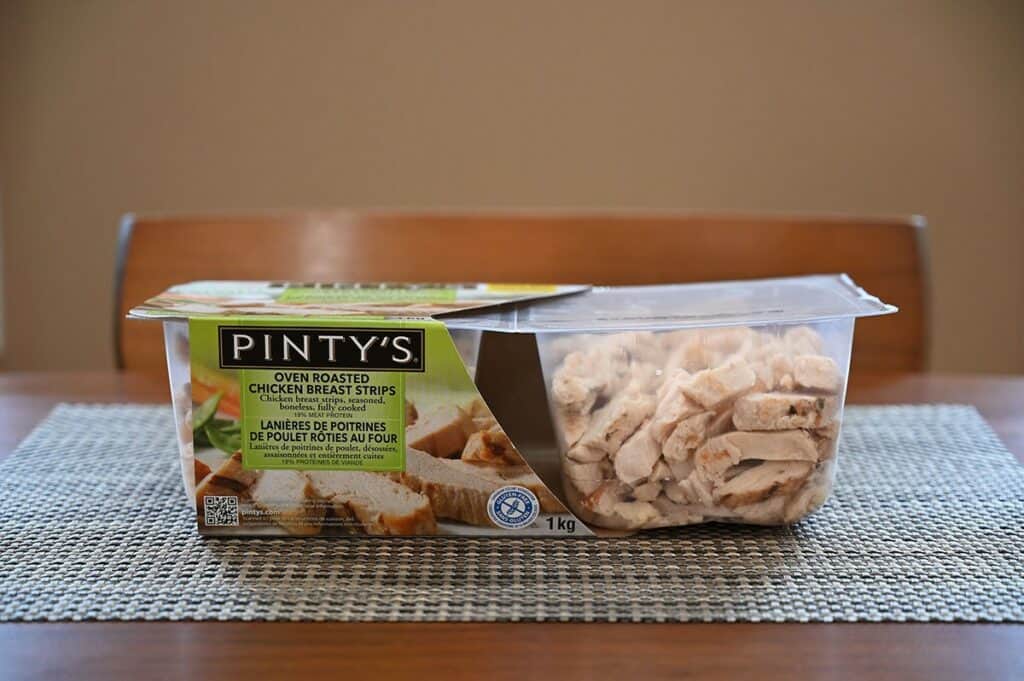 Location in Store
You can find the strips in the refrigerated deli section at Costco near the refrigerated appetizers, tofu and sauerkraut. The item number is 318223.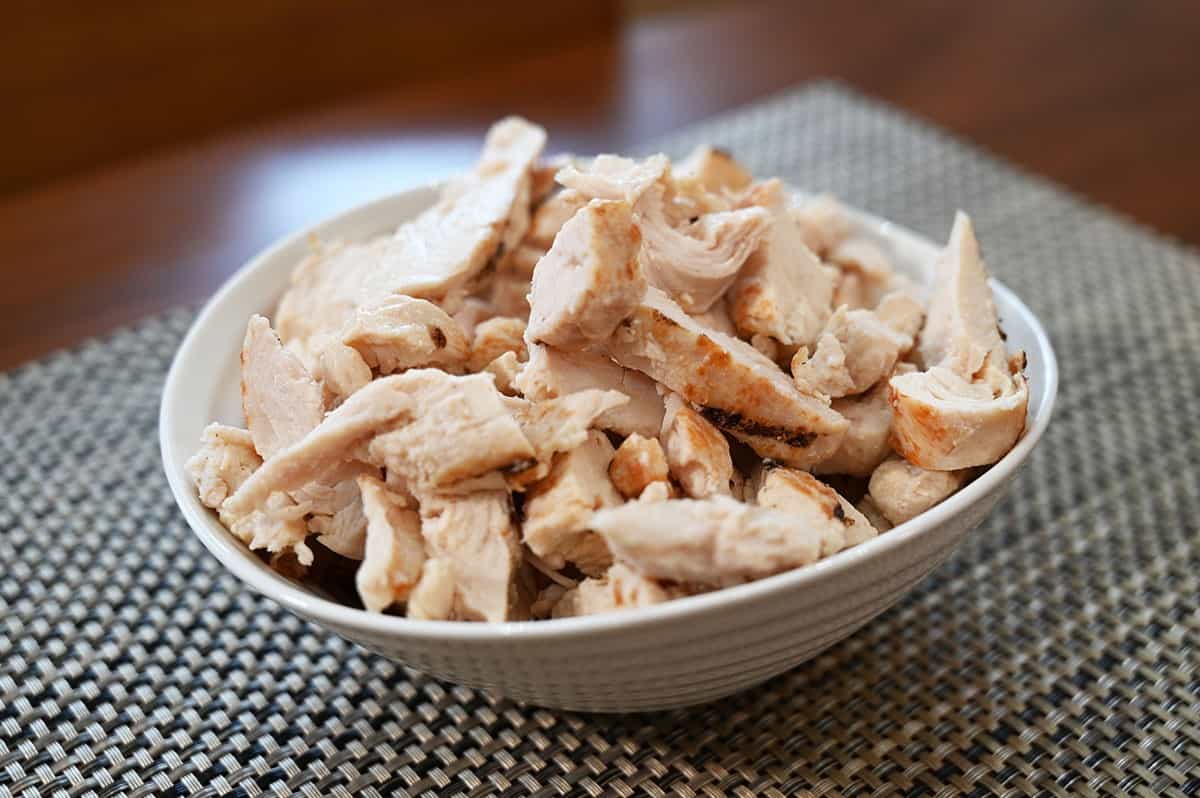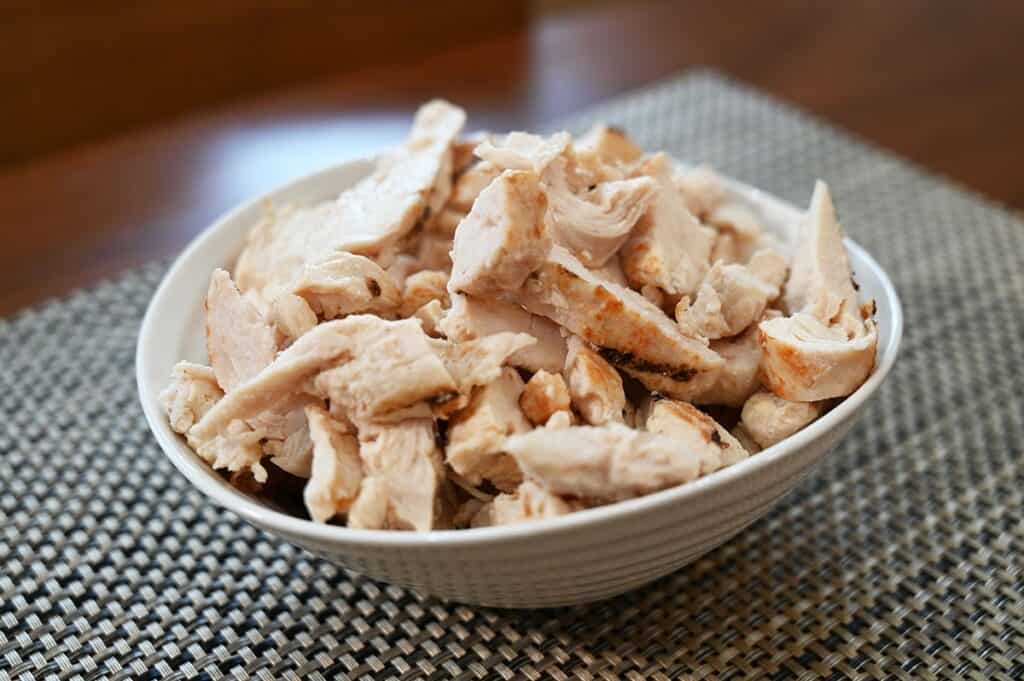 Taste
I like the Pinty's chicken breast strips better than the Fresh Additions Chicken Breast Strips. They're not too salty and the chicken tastes a bit higher quality with less gristle and hard pieces.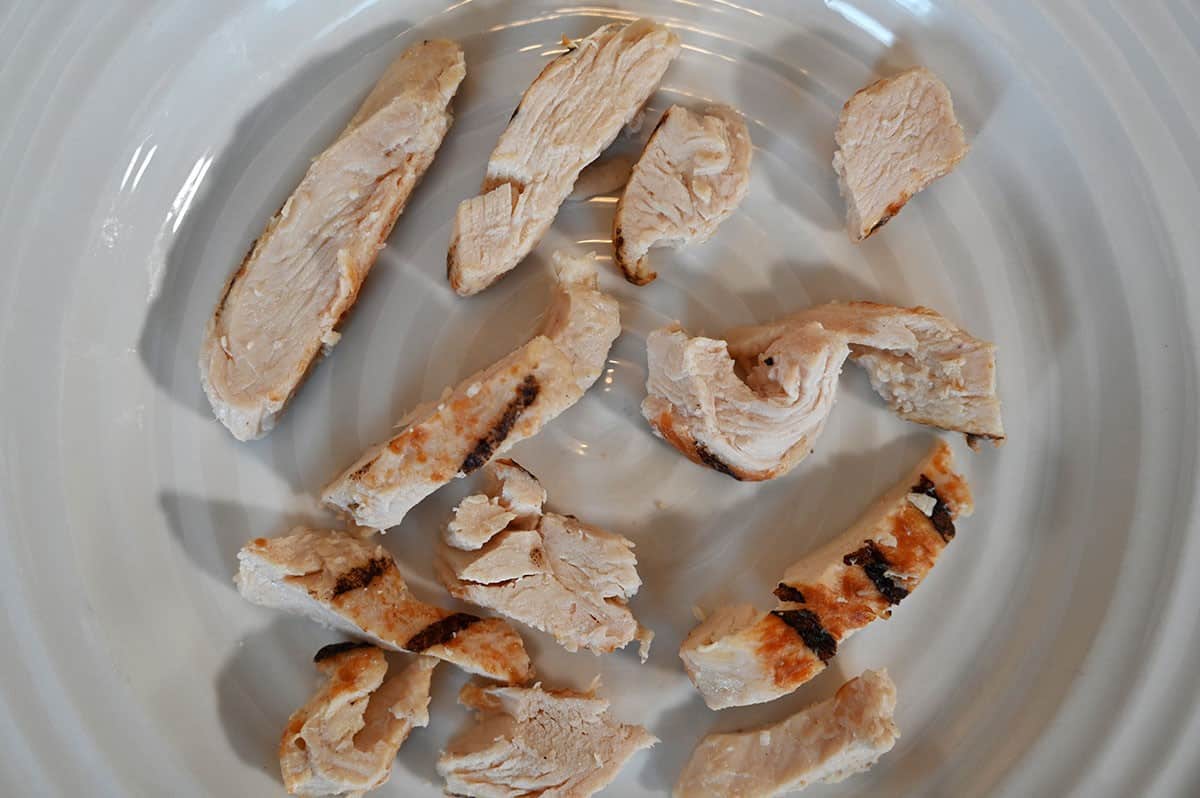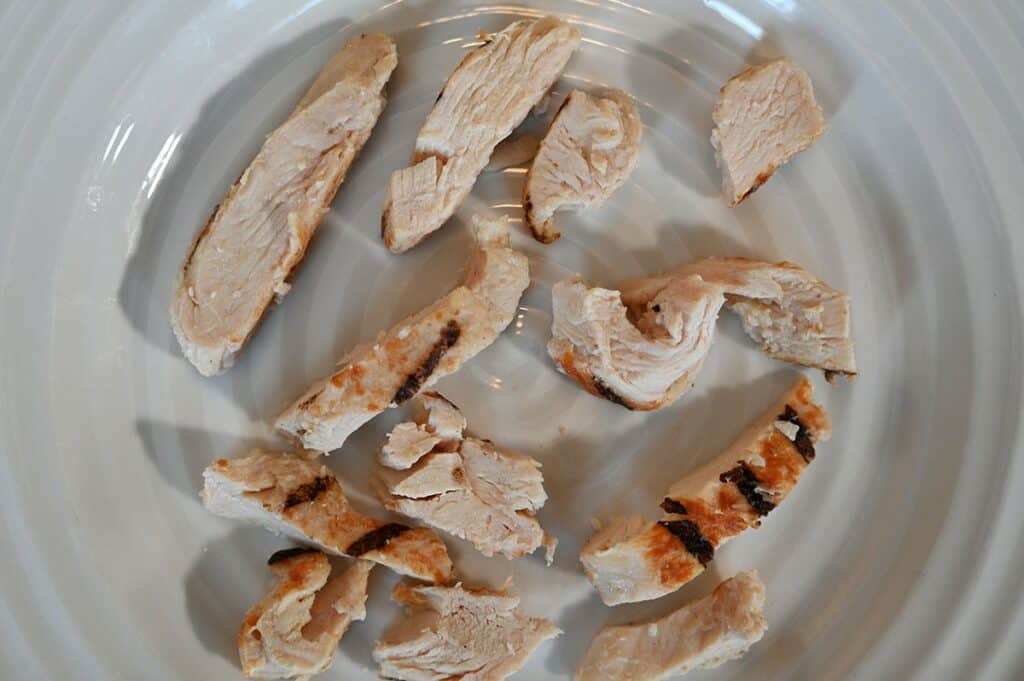 These are all-white chicken strips so there isn't really much flavor from fat. They're seasoned well and I really enjoy the roasted flavor on the outside as well as the grill marks that add additional smoky flavor. Although these are really convenient I prefer the chicken breasts I bake at home either from frozen or fresh chicken breasts.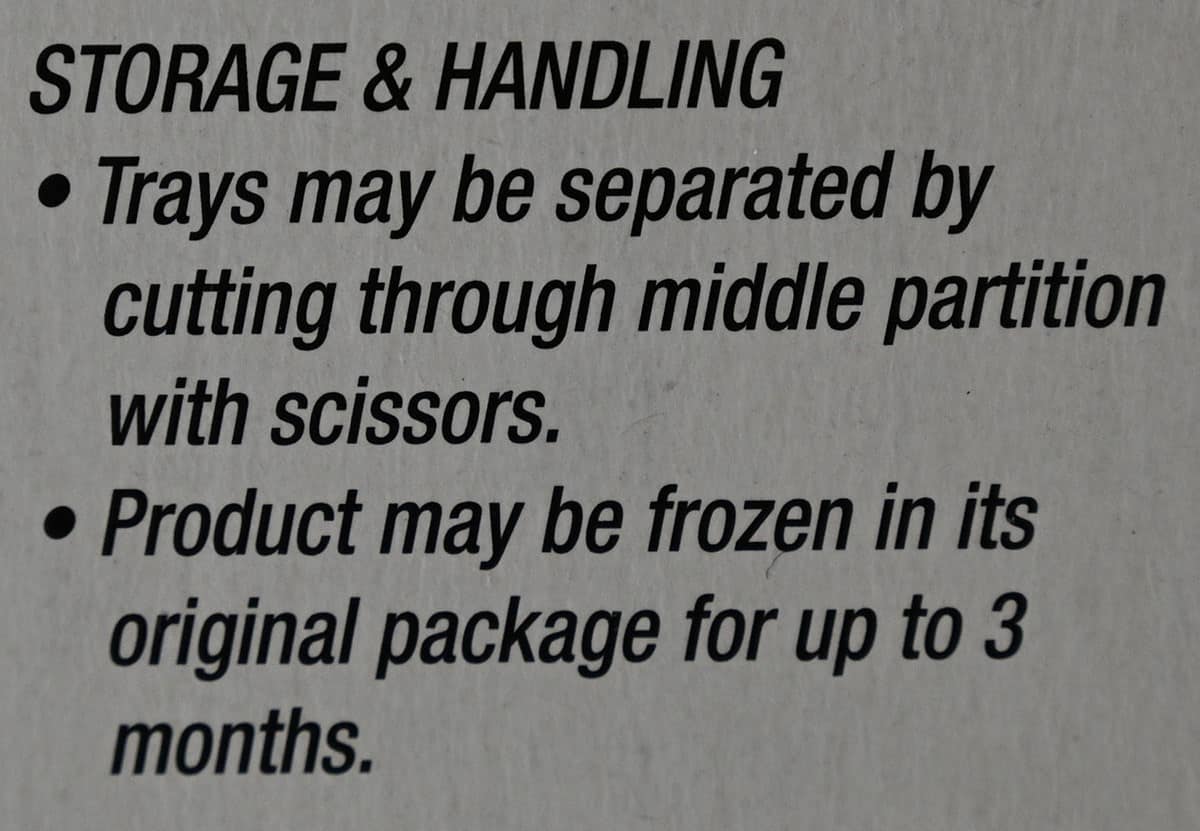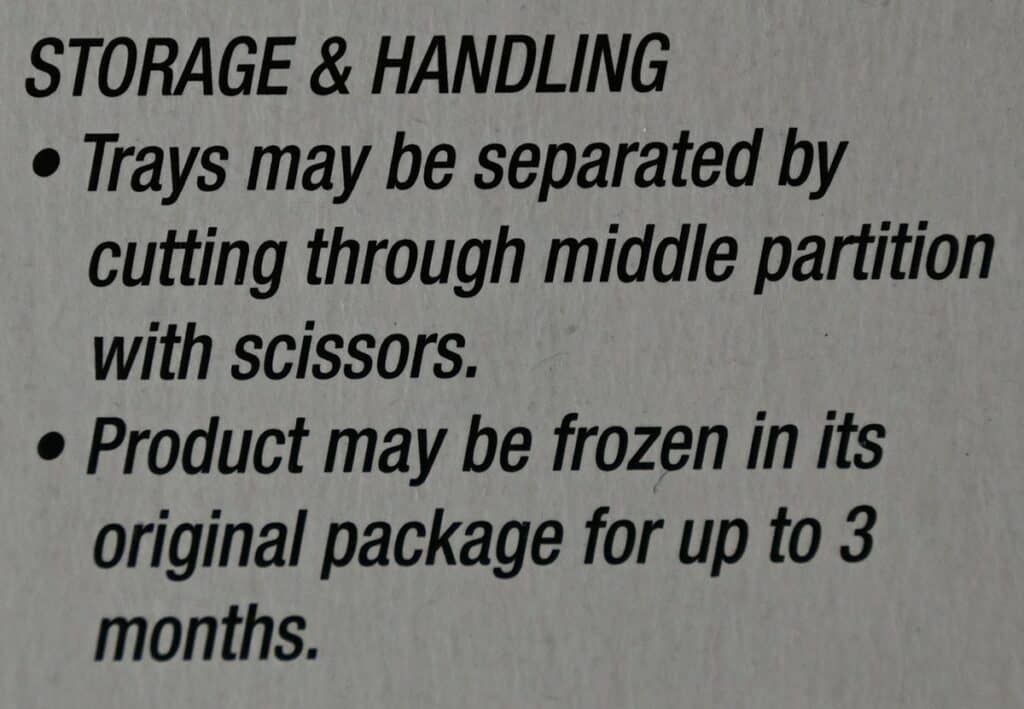 Cost
These come in a two pack and the cost is $17.49 Canadian for the one kilogram pack of Costco ready to eat chicken breast strips split into two separate 500 gram packs.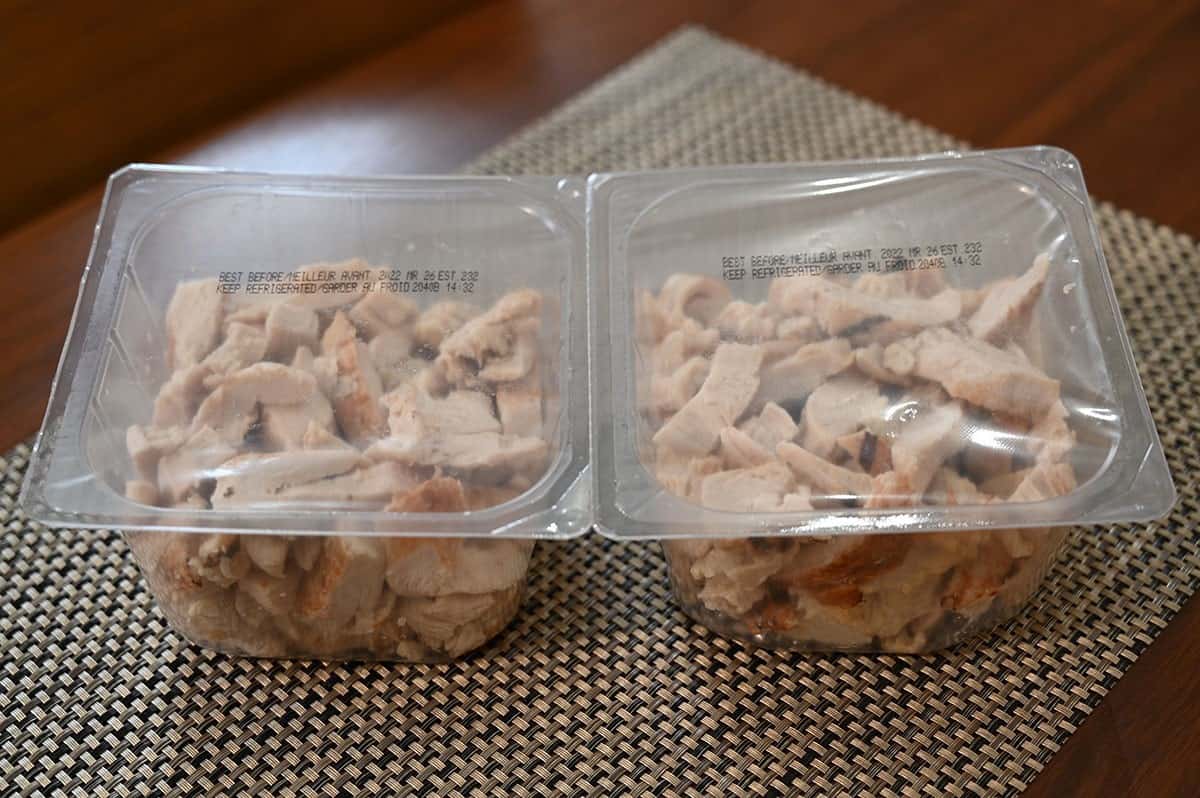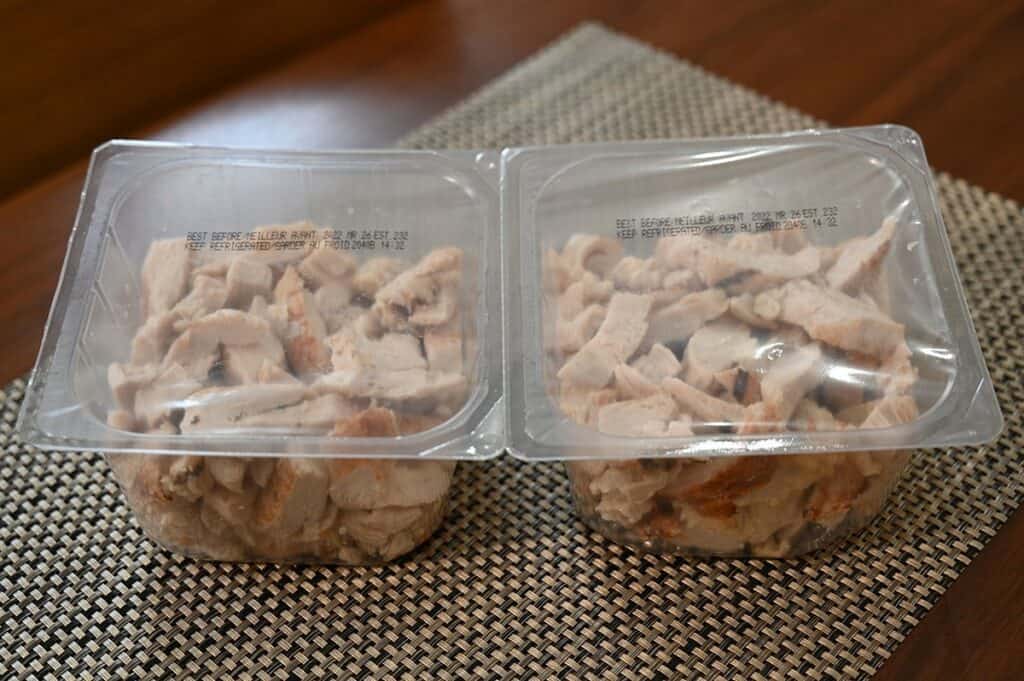 Convenience
The Costco Pinty's Oven Roasted Chicken Breast Strips are ready to eat! They're fully cooked so you eat them cold or heat them, whichever your preference. If you're having them in a salad you might just want to eat them cold but if you're using them in fajitas or something similar you'd probably heat them up!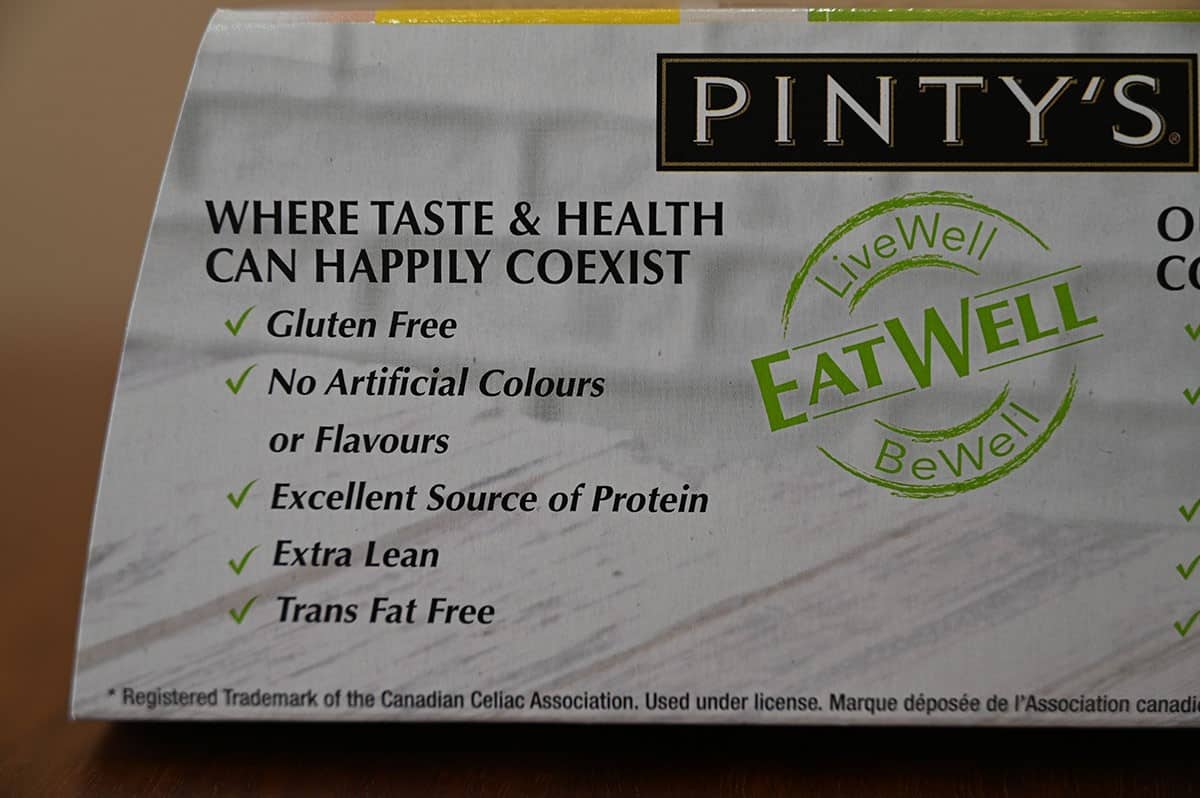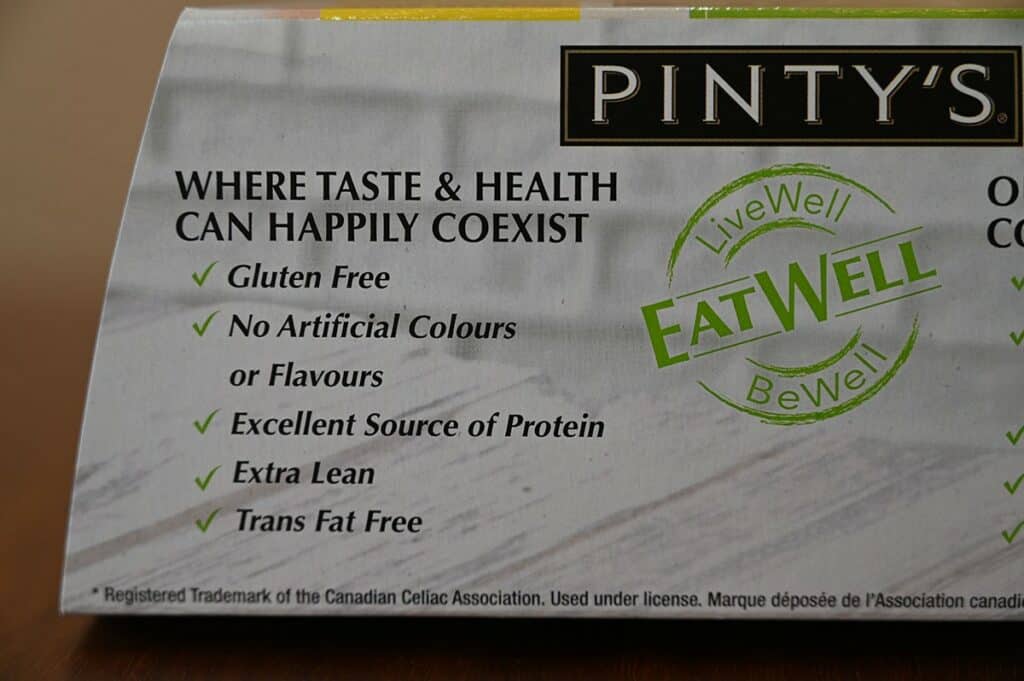 The strips need to be kept refrigerated and the best before date is about three weeks from the date we purchased them. Once you open a 500 gram container of chicken breast strips there's also no way to reseal them so I wish the package resealed. You can freeze them in the original packaging for up to three months.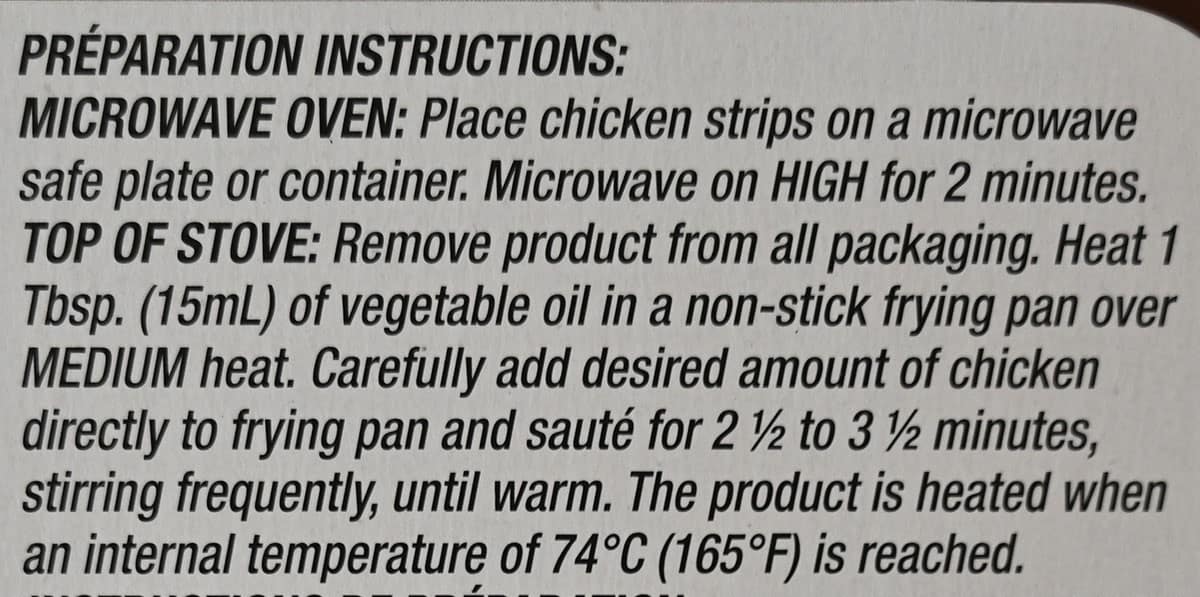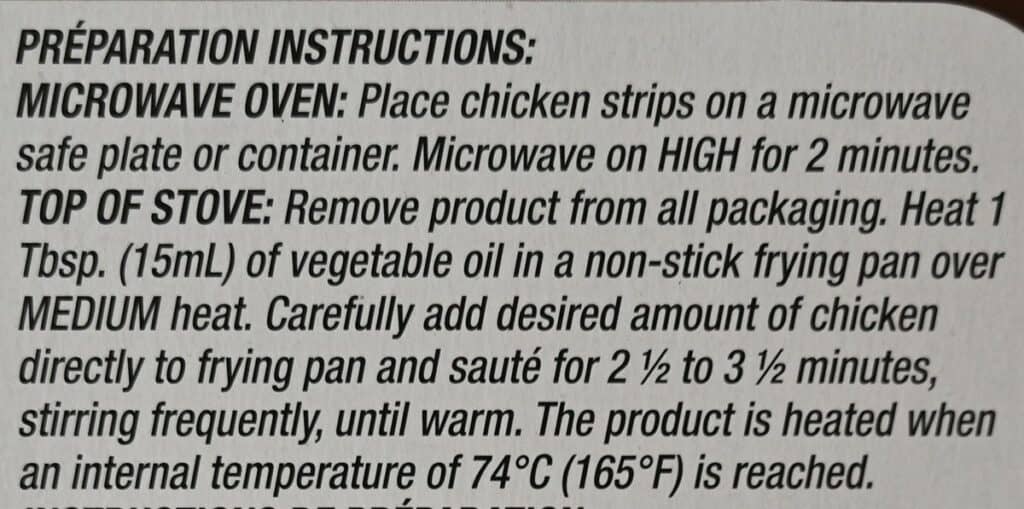 These are great for on-the-go lunches or snacks and pack a punch of protein!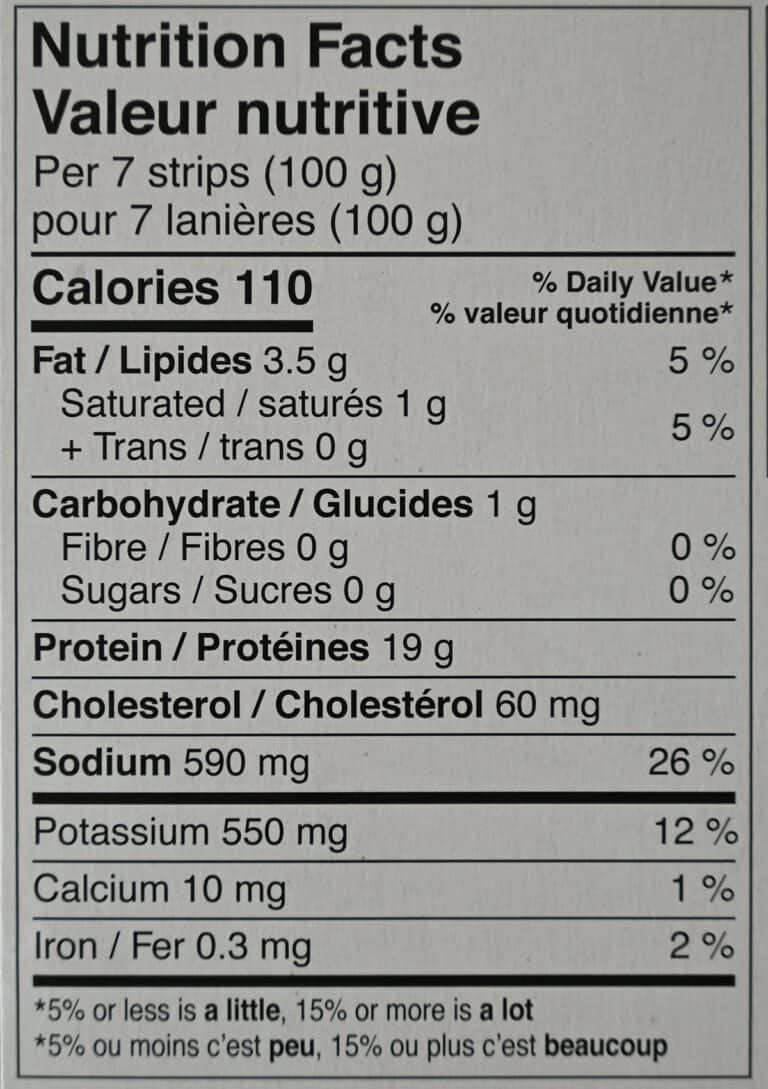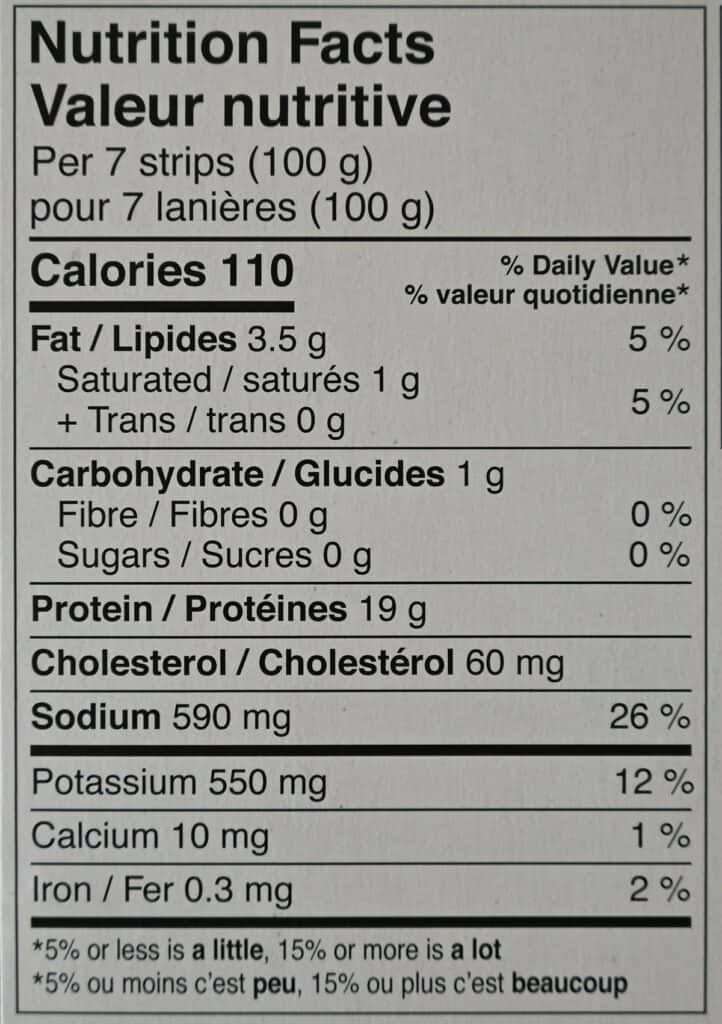 Nutrition
Calories
Seven chicken breast strips is 110 calories, three and a half grams of fat, one gram of carbohydrates, zero grams of fibre and sugar, 19 grams of protein and 590 mg of sodium.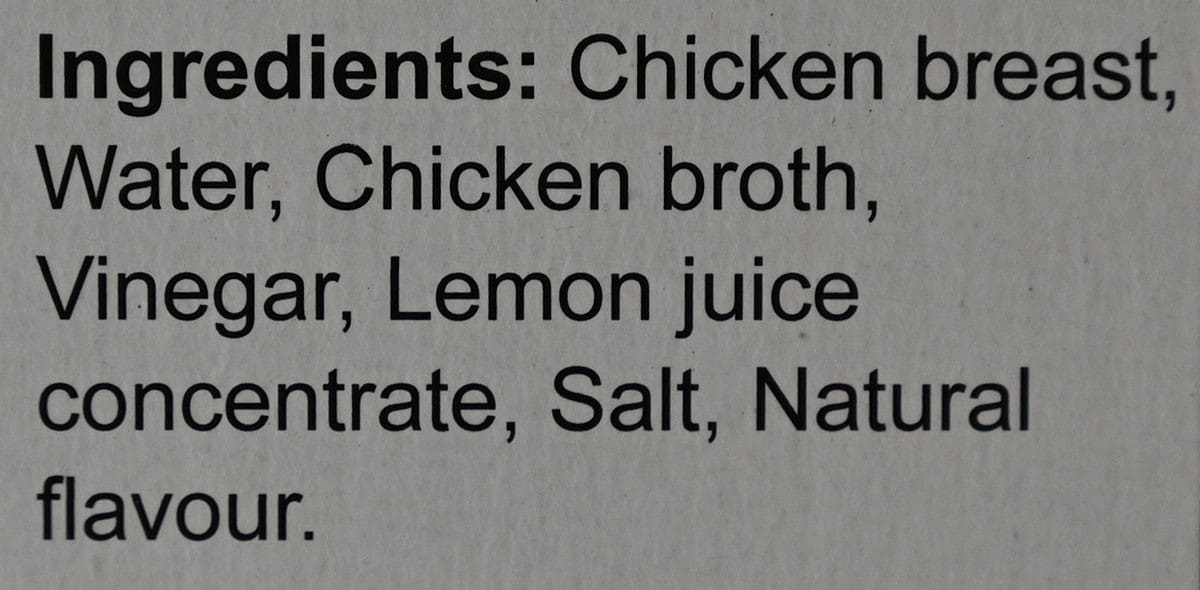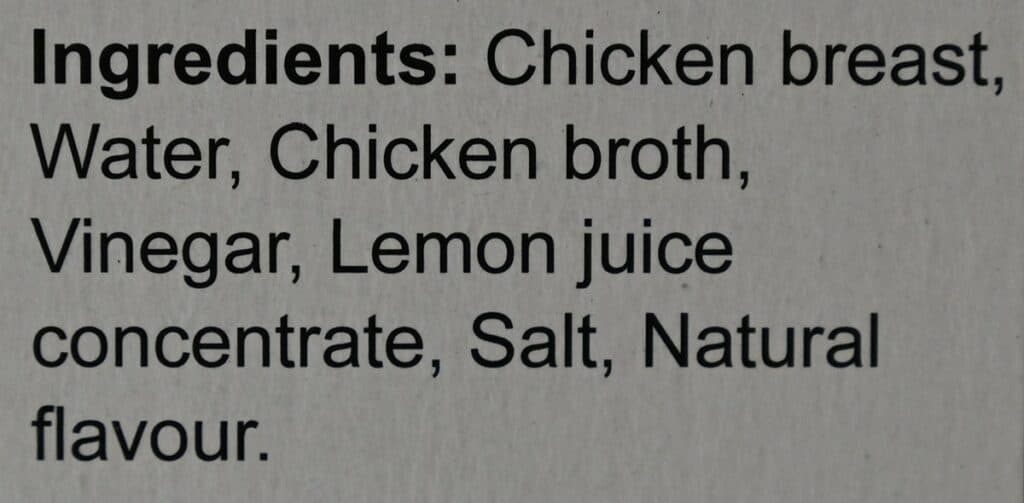 Ingredients
The ingredients list is short and simple with nothing questionable except for the natural flavour. The definition of natural flavour is a variety substances from plant or animal sources that add flavor to what they're put in.
The Pinty's Oven Roasted Chicken Breast Strips are gluten-free and the ingredients list is shorter and more natural than the Costco Fresh Additions Fully Cooked Chicken Breast Strips.
Scoring
Taste: 6.5/10 (I much prefer homemade chicken)
Cost: 6.5/10
Convenience: 10/10
Nutrition: 9.5/10
Overall
Give it a try!
These are great to bring to work or school for lunch or have at home for an easy snack, lunch or dinner. Although they're extremely convenient I don't find them as tasty as homemade chicken.
Have you tried these chicken breast strips? What do you think of them?
---
Please note that this review was not paid for or sponsored by any third party. This product was purchased by Costcuisine for the purpose of producing this review. The opinions in this review are strictly those of Costcuisine. Costcuisine is not affiliated with Costco or any of its suppliers. In the event that Costcuisine receives compensation for a post from the manufacturer of a product or some other third party, the arrangement will be clearly disclosed (including where the manufacturer of a product provides Costcuisine with a free sample of the product).