These gluten-free Costco buffalo chicken flings are on my list to buy again!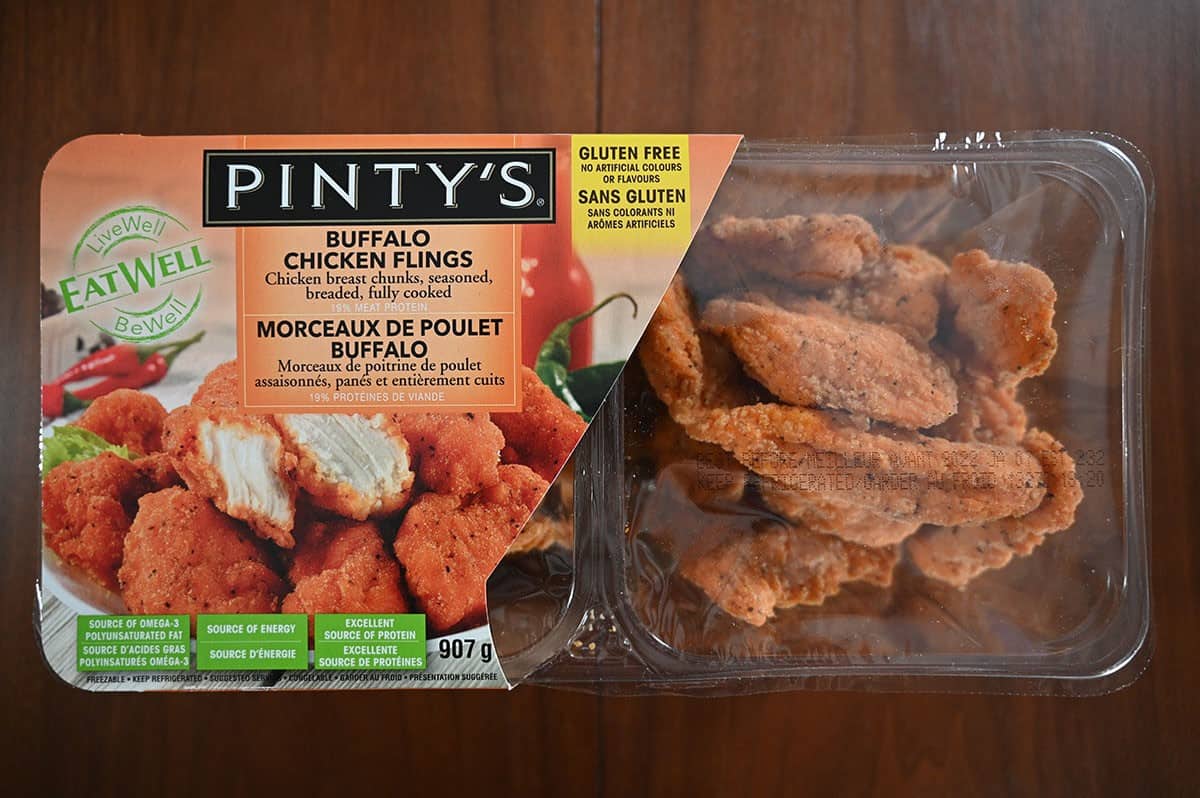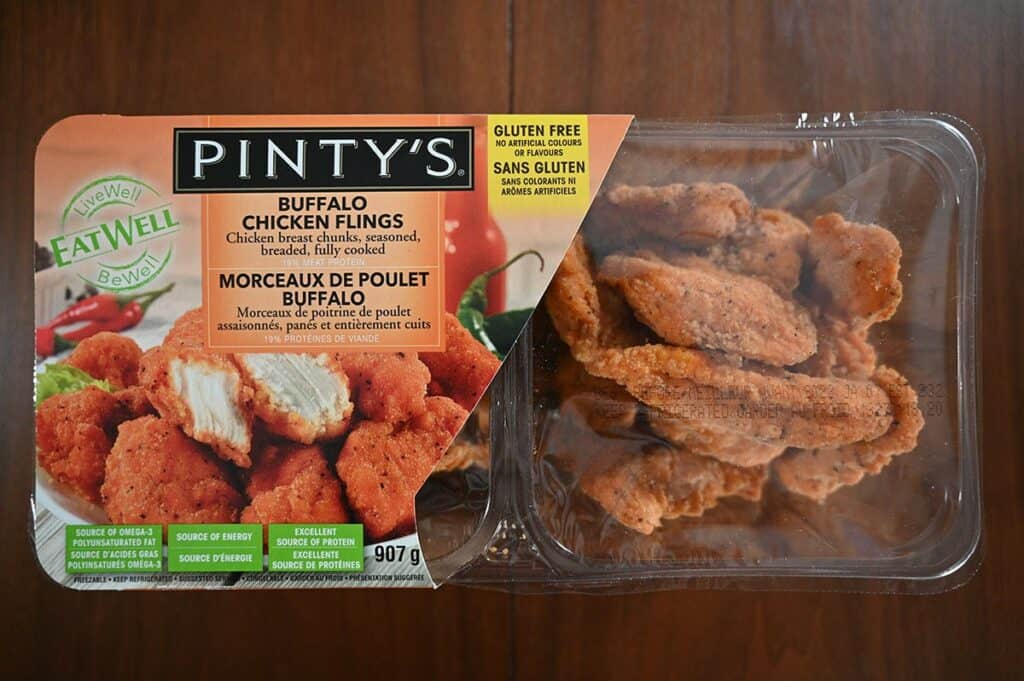 Today I'm reviewing something I've seen at Costco for quite some time but never picked up to try: the Pinty's Buffalo Chicken Flings.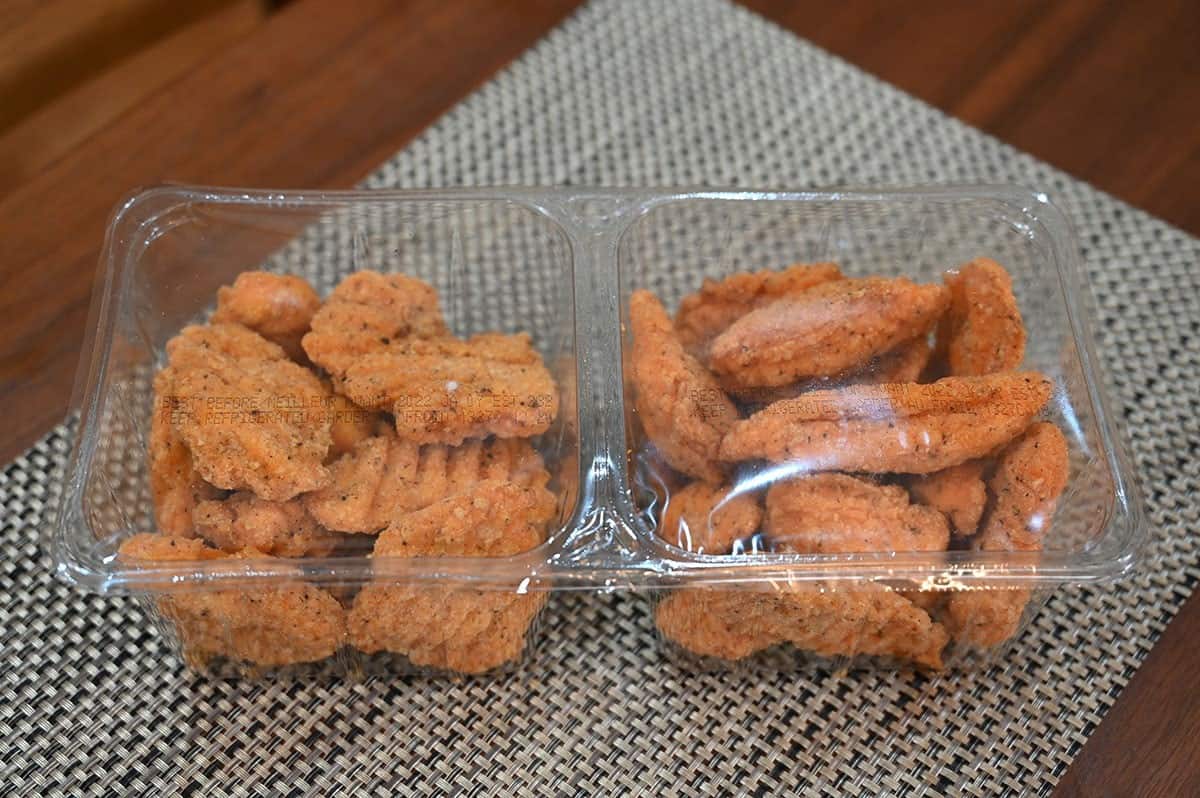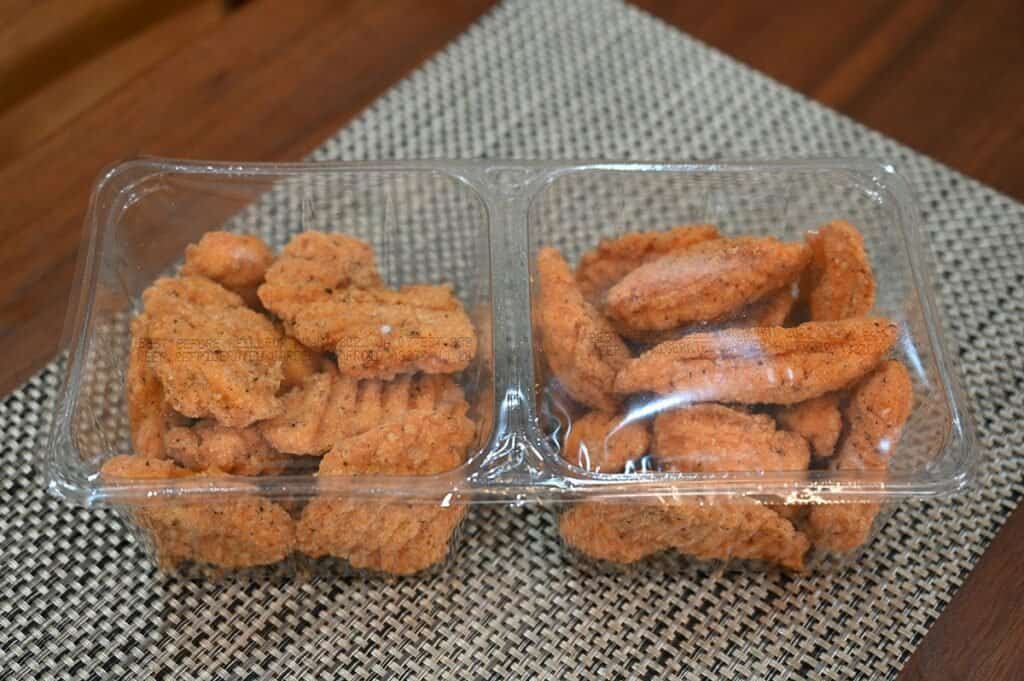 If this product looks like it may interest you, some other foods you might like from Costco are the Costco Fresh Additions Fully Cooked Chicken Breast Bites, the Costco Hampton House Chicken Parmesan, Costco Hampton House Chicken Strips and the Costco WestEnd Cuisine Mediterranean Style Grilled Chicken Skewers.
Location in Store
You can find the Pinty's Buffalo Chicken Flings in the refrigerated section at Costco, near the tofu, fresh pasta and pesto. The item number is 379252.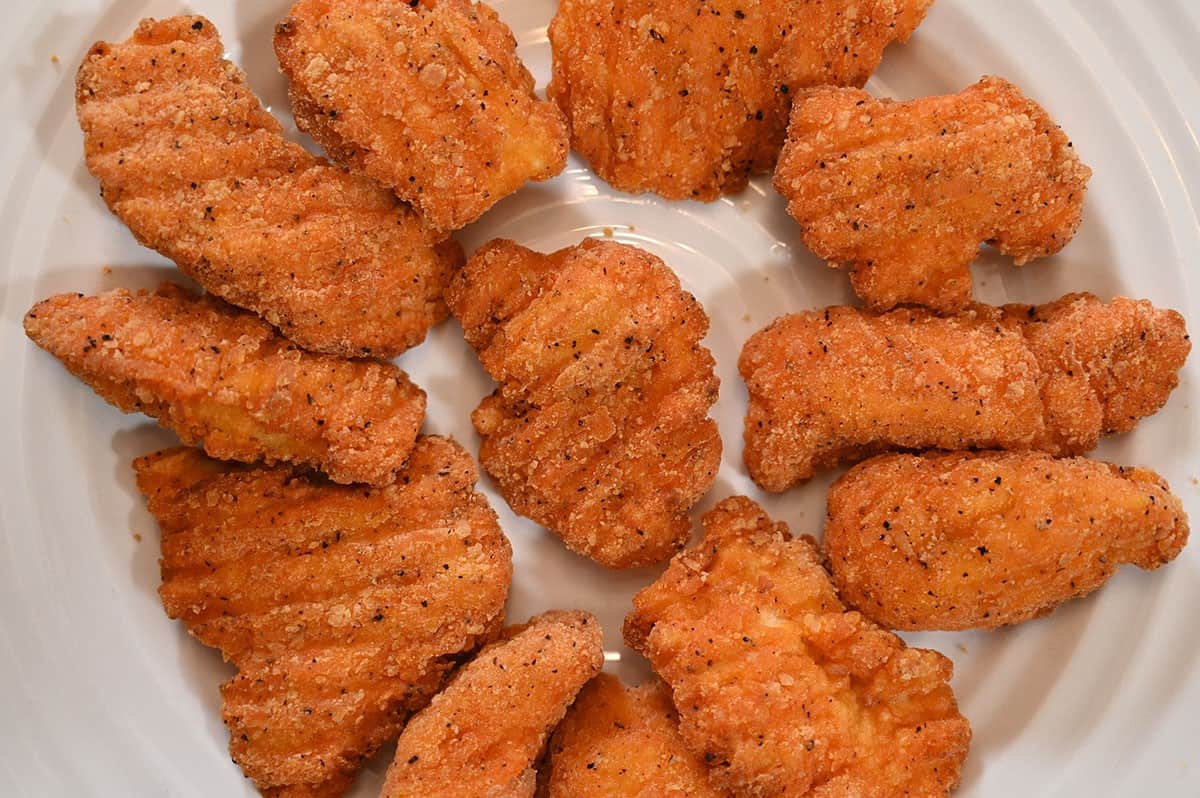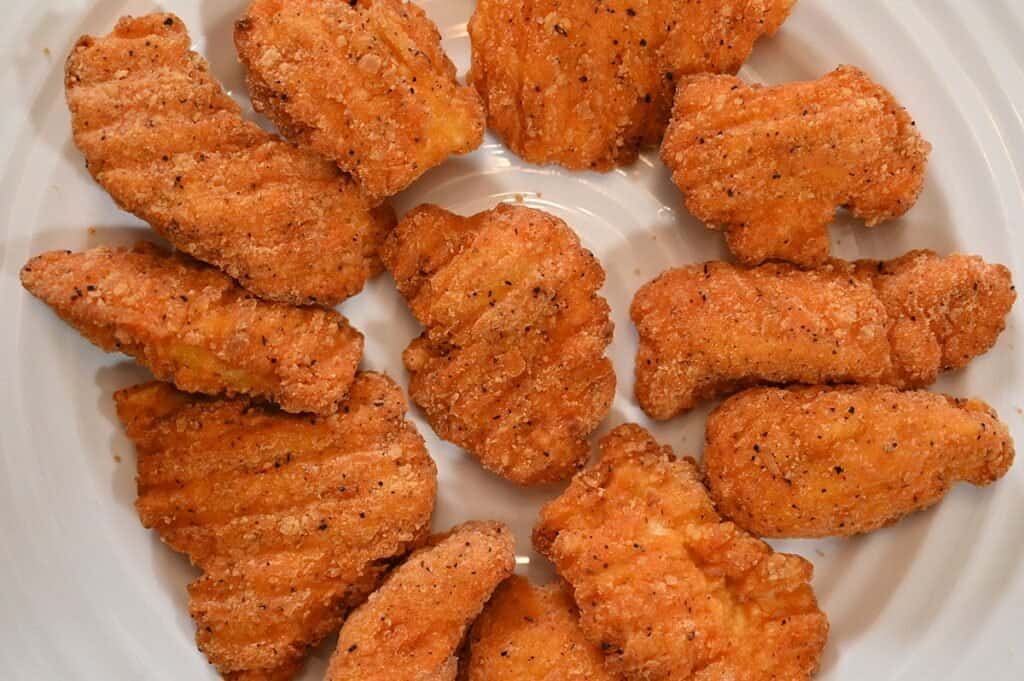 Taste
Both Sean and I absolutely love these and will buy them again. I was sure I wouldn't like them because they're buffalo flavored, but I actually don't find them too hot! They definitely have a strong buffalo flavor, but they're not overly spicy.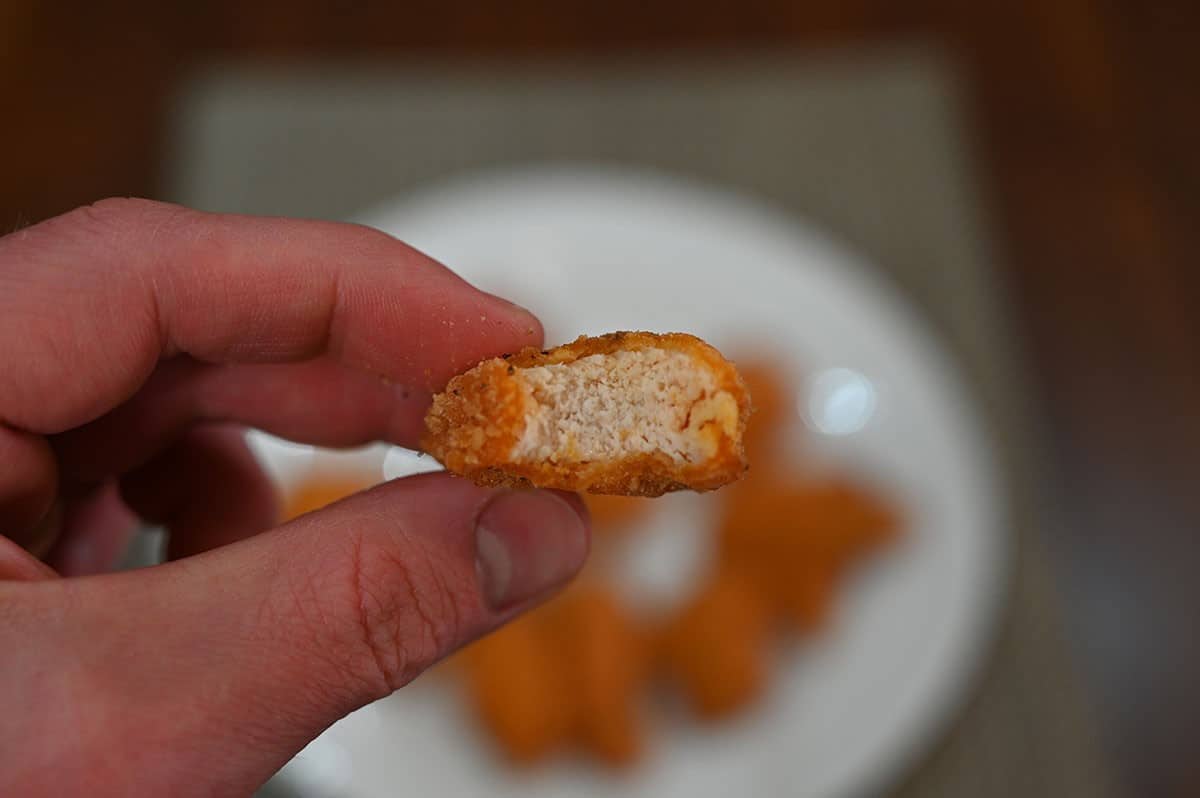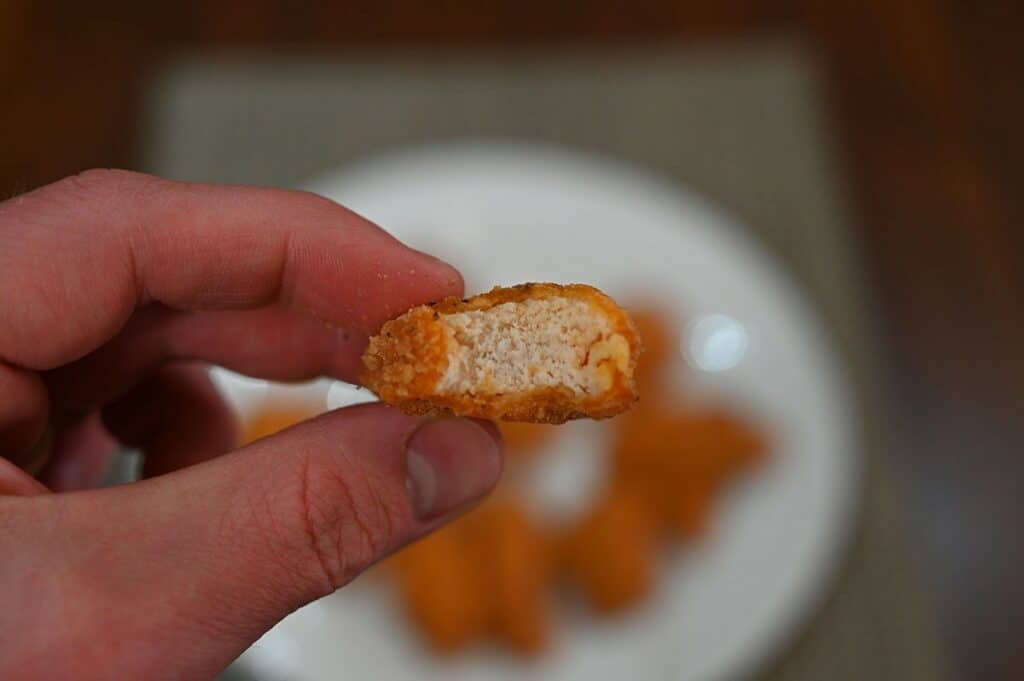 These flings are kind of like a cross between a chicken strip, a chicken nugget and a chicken wing. They're boneless. They have white breast meat and it's very tender without any bits of gristle or bone. The packaging states you can enjoy these hot or cold. Eaten cold, the Costco Buffalo Chicken Flings taste a little dry, but after heating them in the oven, they're really moist.
They're quite salty and the buffalo flavor makes them a bit spicy, so I feel like the chicken strips are lacking a sauce! A nice cooling ranch would go wonderfully with the chicken.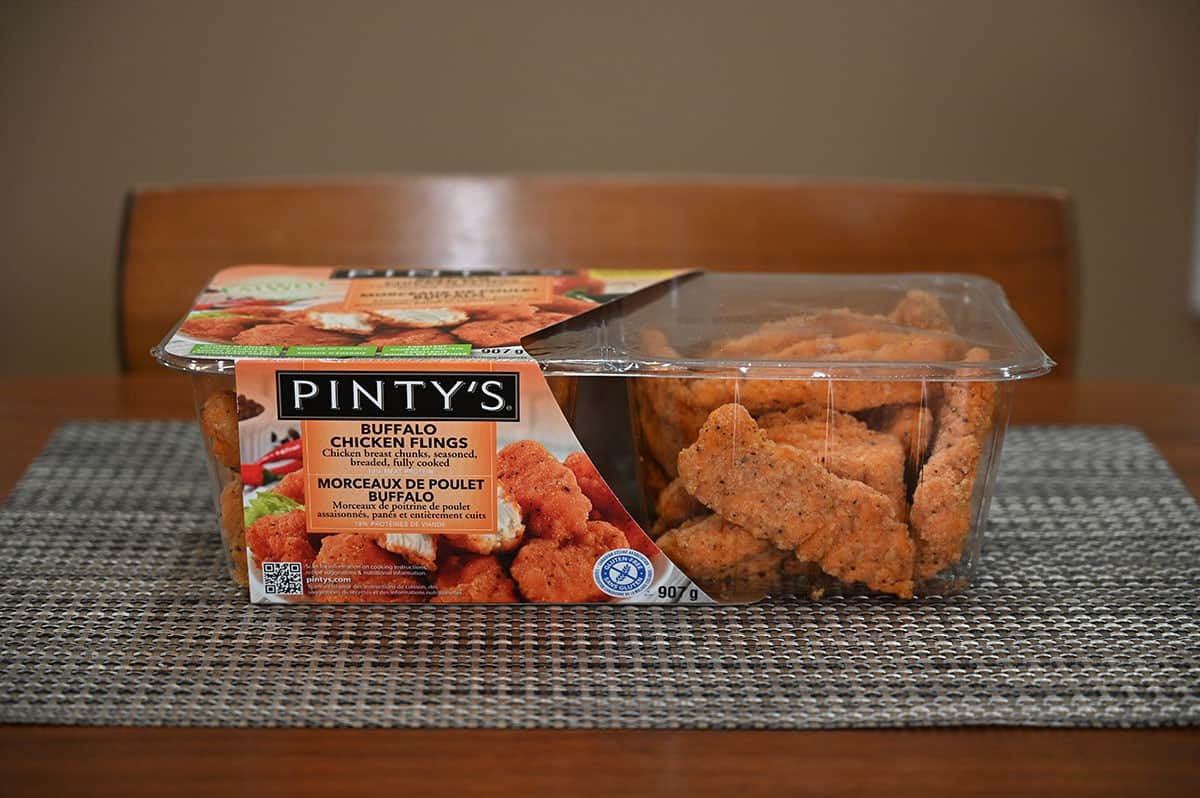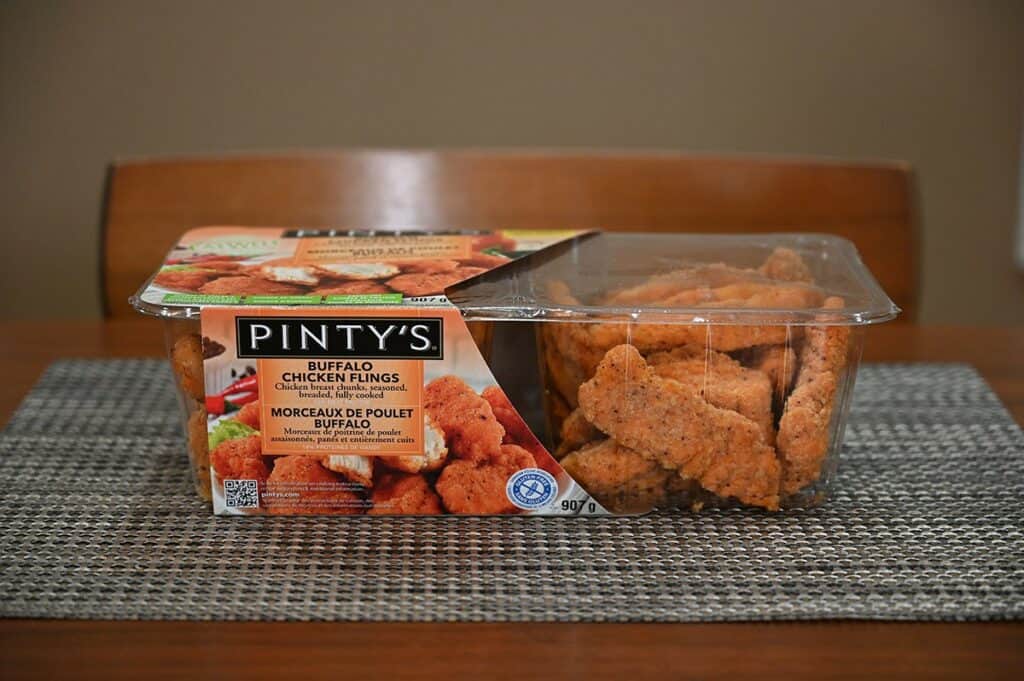 Cost
The Pinty's Buffalo Chicken Flings cost $12.99 Canadian at Costco for a 907-gram two-pack.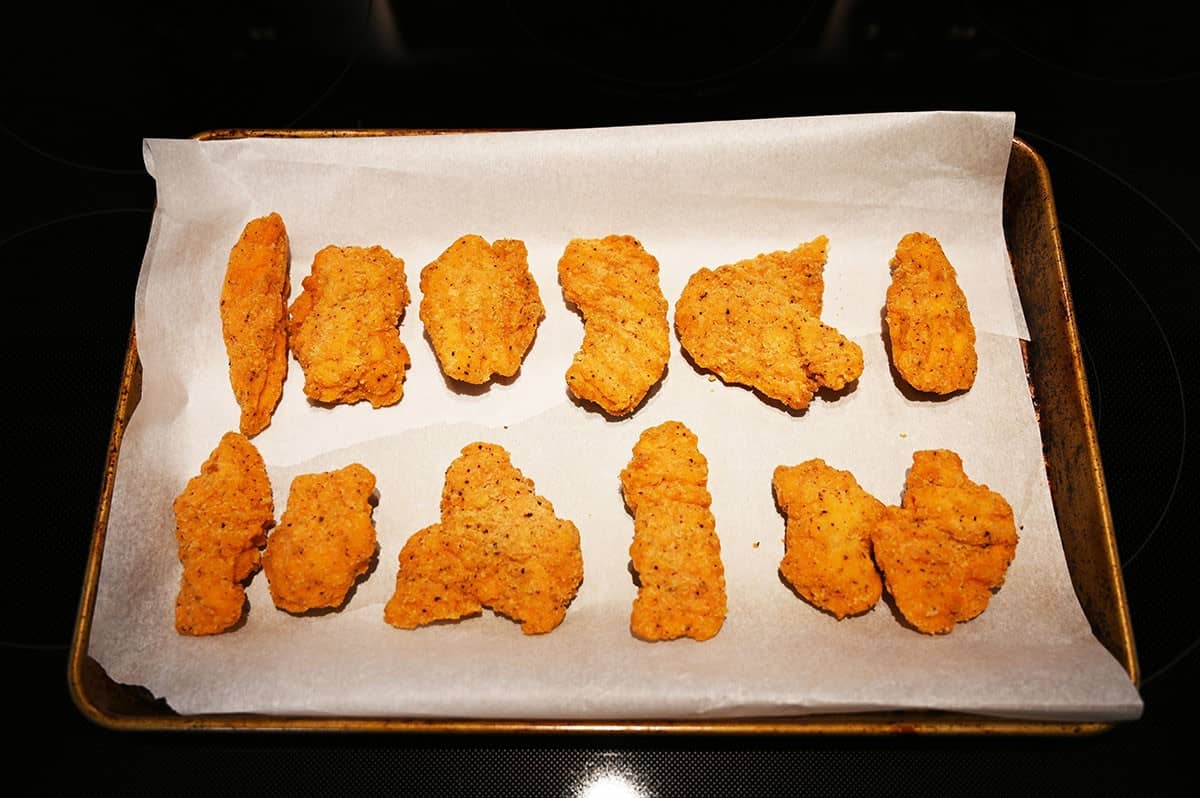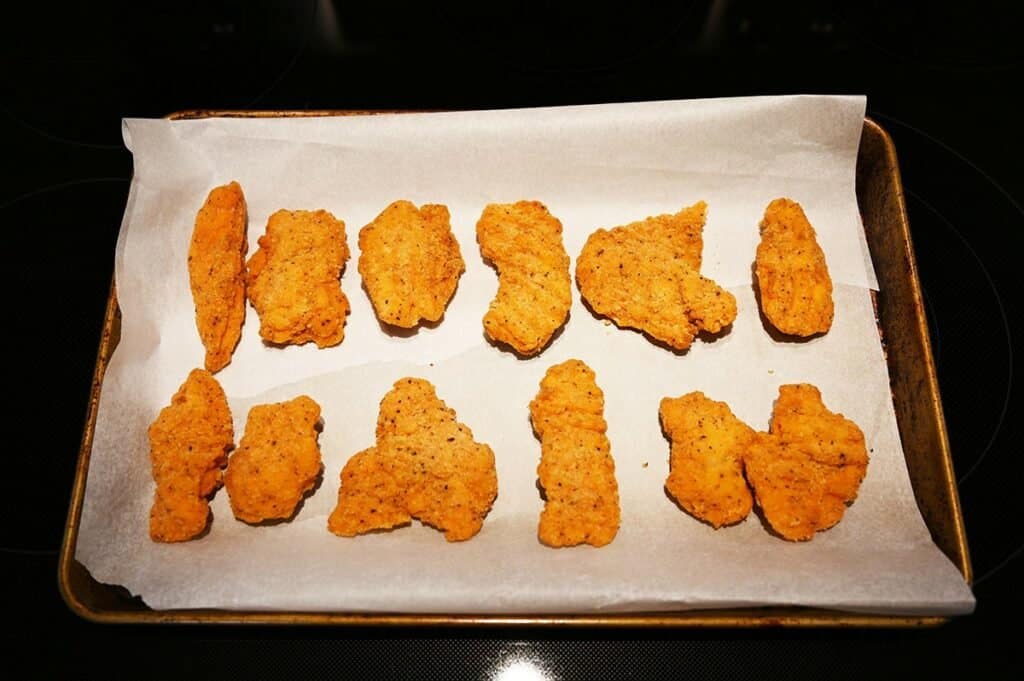 Convenience
There are two trays and you can separate the trays by cutting the middle partition. The best before date on our pack of buffalo chicken flings is only five days from the date we purchased them, so we had to rush to eat them. You can also pop them in the freezer in the package to keep them for up to three months. These are great for an appetizer, in a salad, in a wrap or on a bun.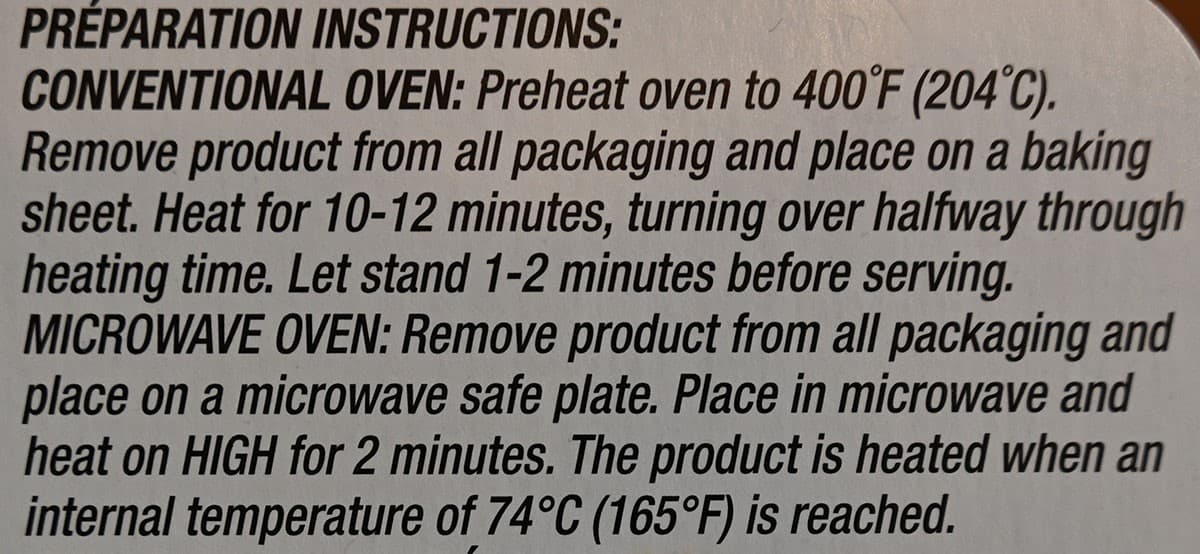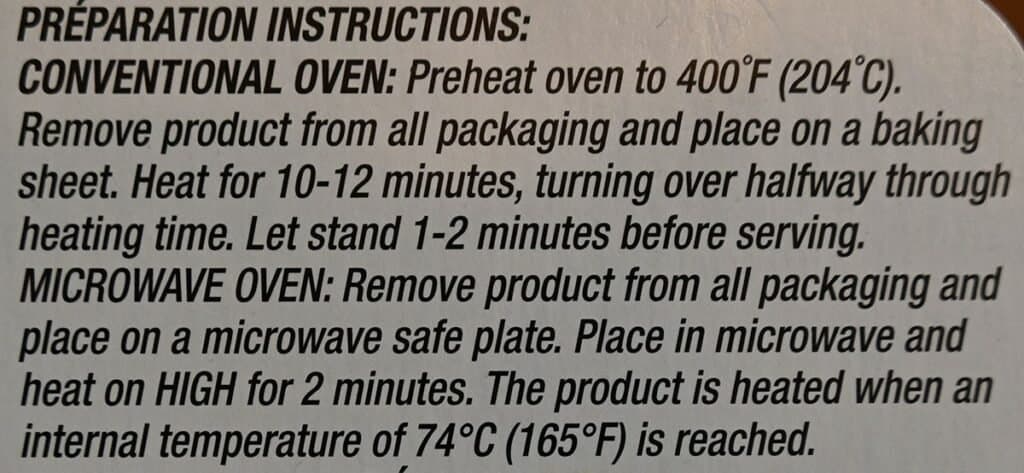 To warm the Pinty's Buffalo Chicken Flings, preheat the oven to 400 degrees Fahrenheit, place them on a baking tray and cook for 10 to 12 minutes, turning the chicken over once at the 5 to 6-minute mark. I cooked mine for 12 minutes. Although the instructions don't discuss it, I think an air fryer would also do a good job of heating the pieces of chicken up.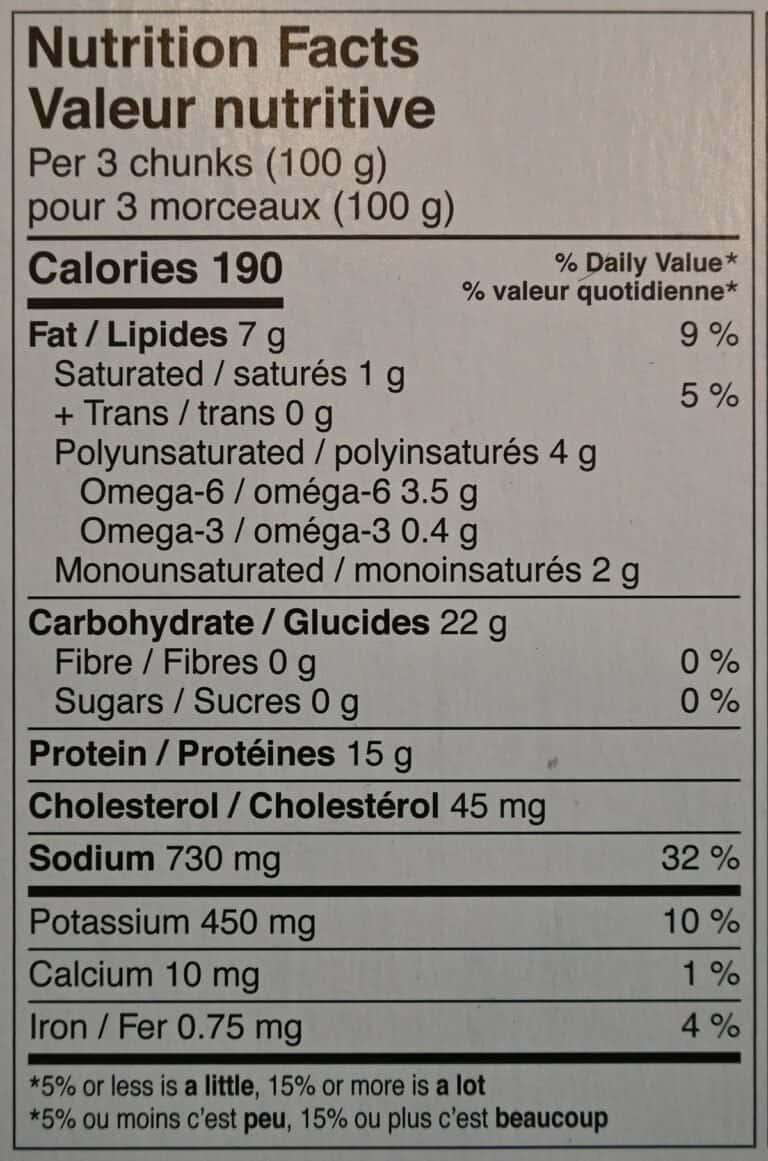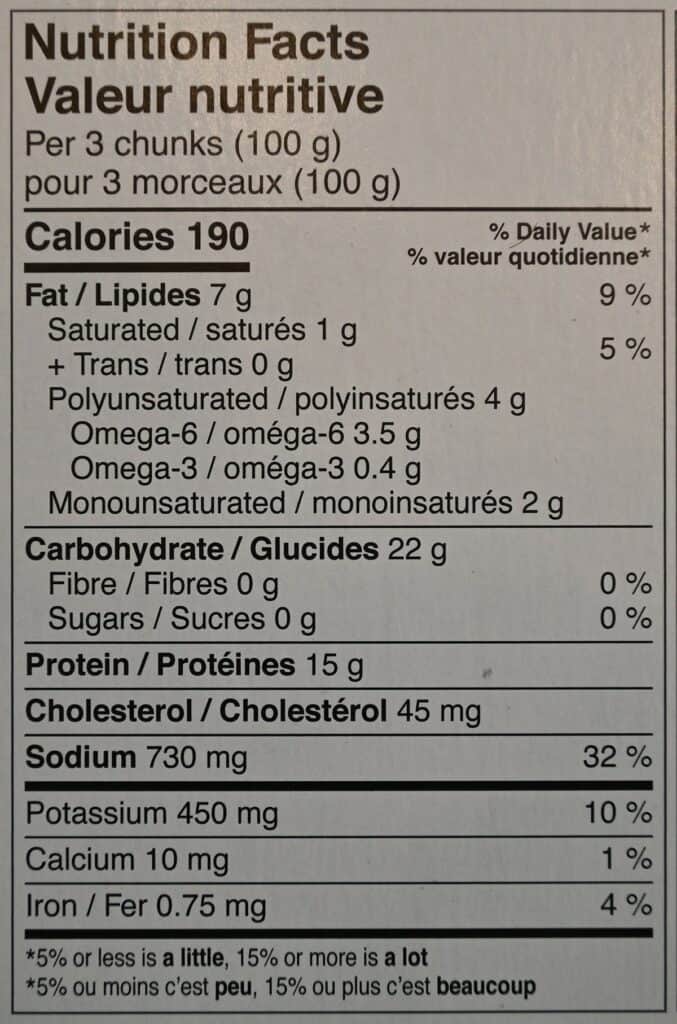 Nutrition
Calories
Three chunks of chicken contains 190 calories, seven grams of fat, 22 grams of carbohydrates, zero grams of fibre and sugar, 15 grams of protein and 730 milligrams of sodium. That's a lot of sodium, but the calories and fat are more reasonable.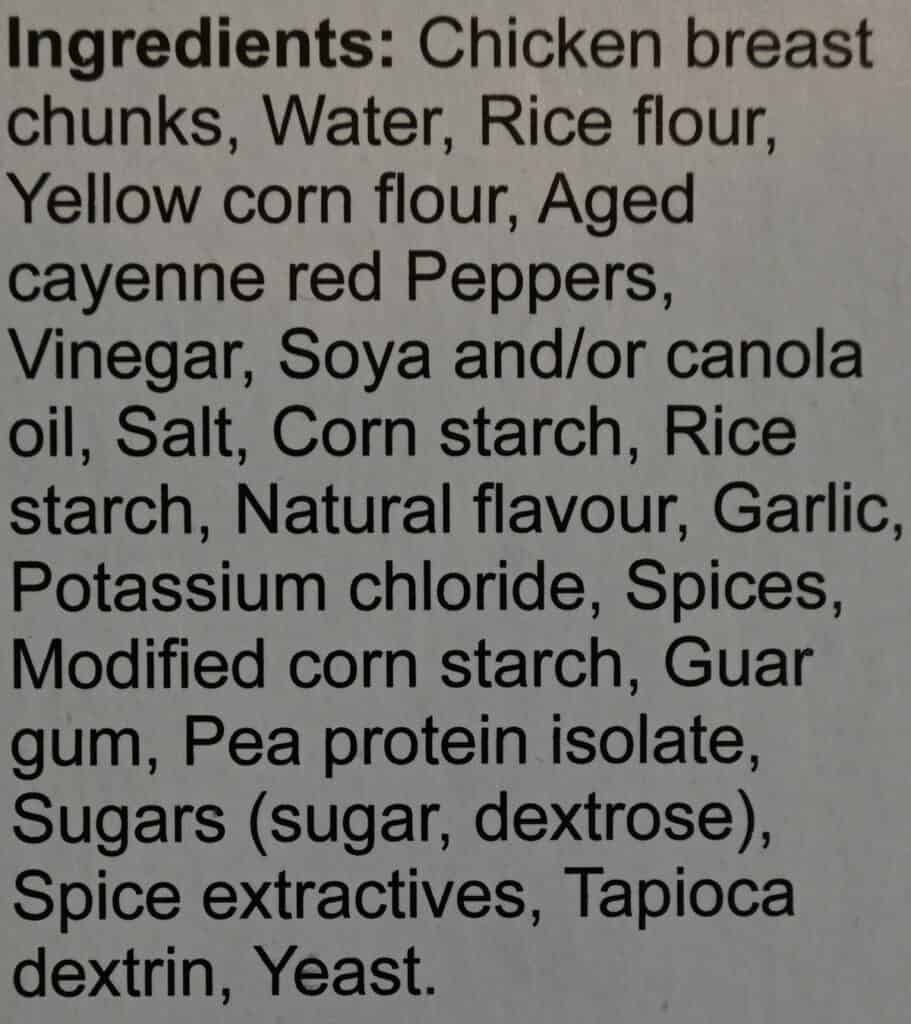 Ingredients
The best part is that these are gluten-free and registered with the Canadian Celiac Association! There are no artificial colors or flavors added. Otherwise, the ingredients list is what I would expect to see for a processed, convenient packaged chicken product.
Scoring
Taste: 8.5/10
Cost: 8/10
Convenience: 10/10
Nutrition: 6/10
Overall
Must buy!
We love these and will definitely repurchase them! They're salty, flavorful, a bit hot and the meat is tender! Next time we'll find a dip to have with them.
Have you tried these? What did you think of them? What would you use for dipping sauce?
---
Please note that this review was not paid for or sponsored by any third party. This product was purchased by Costcuisine for the purpose of producing this review. The opinions in this review are strictly those of Costcuisine. Costcuisine is not affiliated with Costco or any of its suppliers. In the event that Costcuisine receives compensation for a post from the manufacturer of a product or some other third party, the arrangement will be clearly disclosed (including where the manufacturer of a product provides Costcuisine with a free sample of the product).