High protein, low calorie and convenient
Please note that this review was not paid for or sponsored by any third party. I purchased this product with my own money and the opinions in this review are strictly my own. I am not affiliated with Costco or any of its suppliers. I am just a fan of the company. I write these reviews to help my fellow shoppers.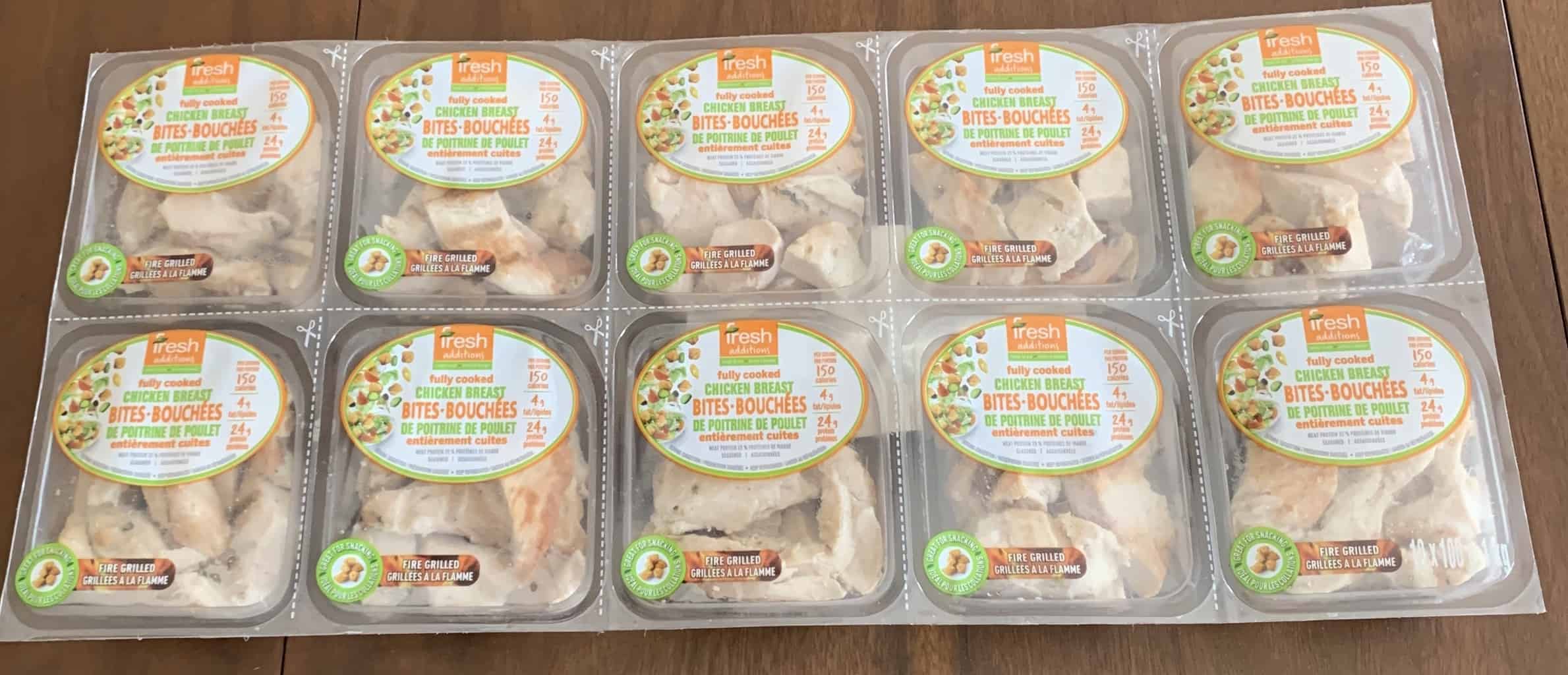 Today I'm reviewing the Costco Fresh Additions Fully Cooked Chicken Breast Bites. I picked these up last time I was at Costco because I'm still working (nurse) and need convenient, healthy lunches! Pretty much all the places where you could buy lunch prior to Coronavirus are closed so I have to make sure to pack my lunch each day!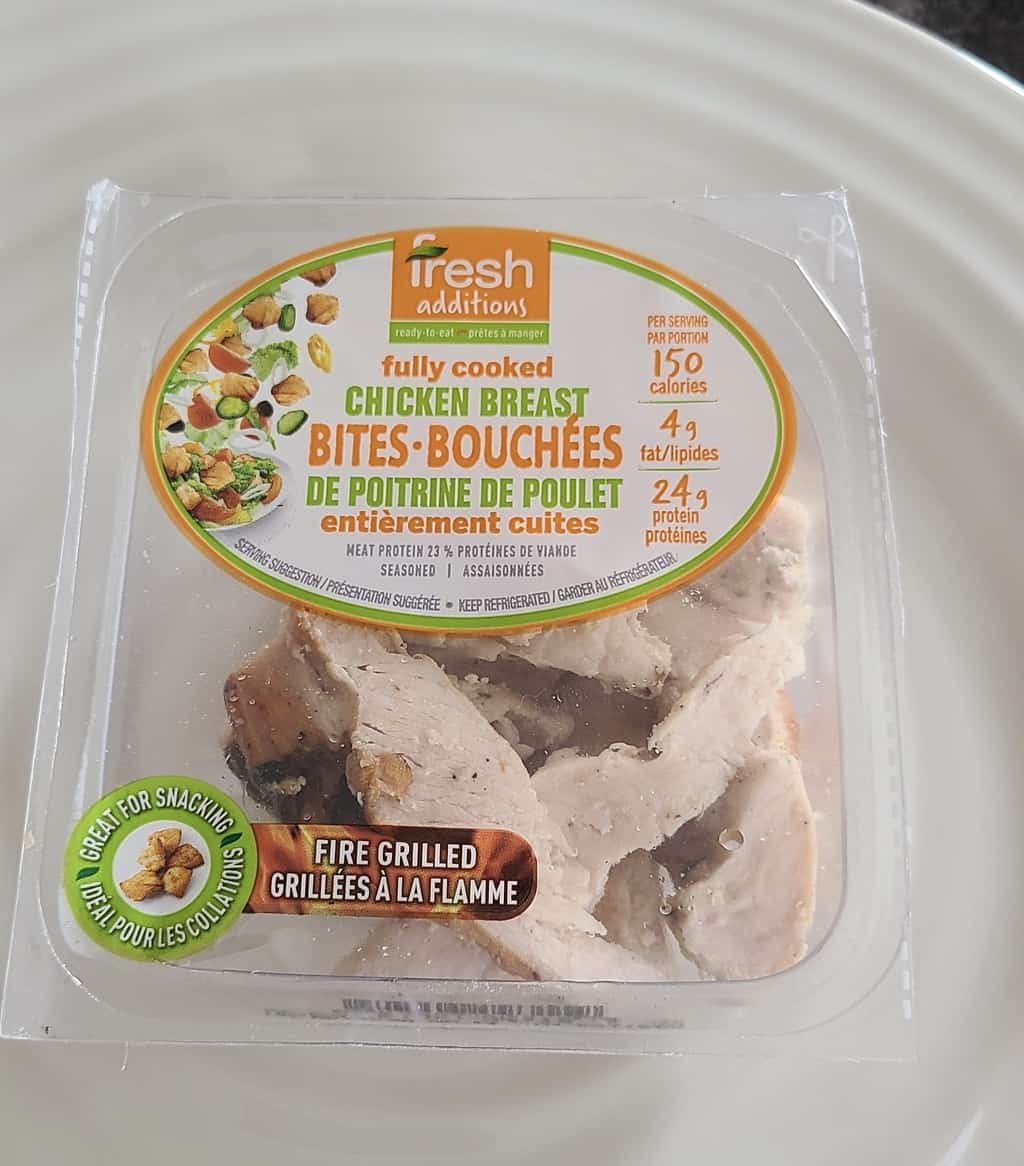 Taste
These are perfect for times when you need a high protein, low calorie, reasonably healthy snack. Are they as good as homemade baked chicken breast? Not exactly. Do they taste a little processed? Yep, a little. They're salty, moist and seasoned well and very flavorful. You can eat this completely plain and they're not tasteless or dry . I did find a few a pieces of gristle and a few rubbery pieces in my packs. I'm glad I tried these but when it comes to taste I much prefer the less processed, less salty baked chicken breasts I do in the oven using the Costco Kirkland Signature Boneless Skinless Chicken Breasts. If you're too busy to cook your own chicken these are a great second choice!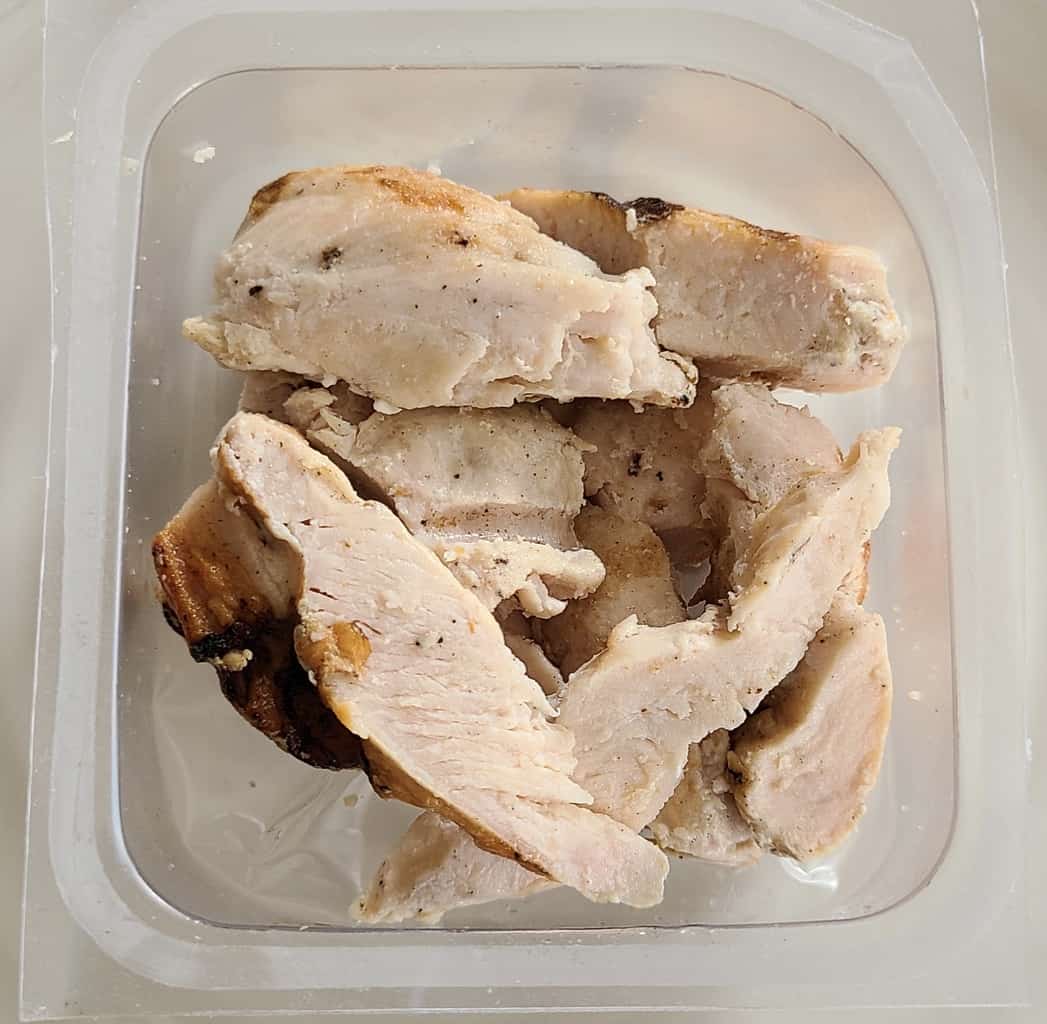 Cost
There's 10 individual packs of chicken that are all joined together to make one large pack. I paid $14.99 for the chicken breast bites (regular price).
Convenience
These are SO convenient for lunch or a snack on the go or even if you live alone and want to have some chicken in a wrap or salad for lunch or dinner. The only thing inconvenient about them is I have that it's a little bit hard to cut a single pack out of the pack of chicken breast bites, kind of like when you were a kid and got a cool new toy but it took 5 minutes just to cut it out of the package. The best before date is about three weeks from the date we purchased the chicken bites. They need to be kept refrigerated.
Nutrition
Each pack is 100 grams and there are 150 calories, four grams of fat, 24 grams of protein, 470 mg of sodium, zero grams of sugar, zero grams of fibre and three grams of carbohydrates in each pack. These are a little high in sodium and also contain canola oil but they're low calorie and high protein so they're overall pretty healthy.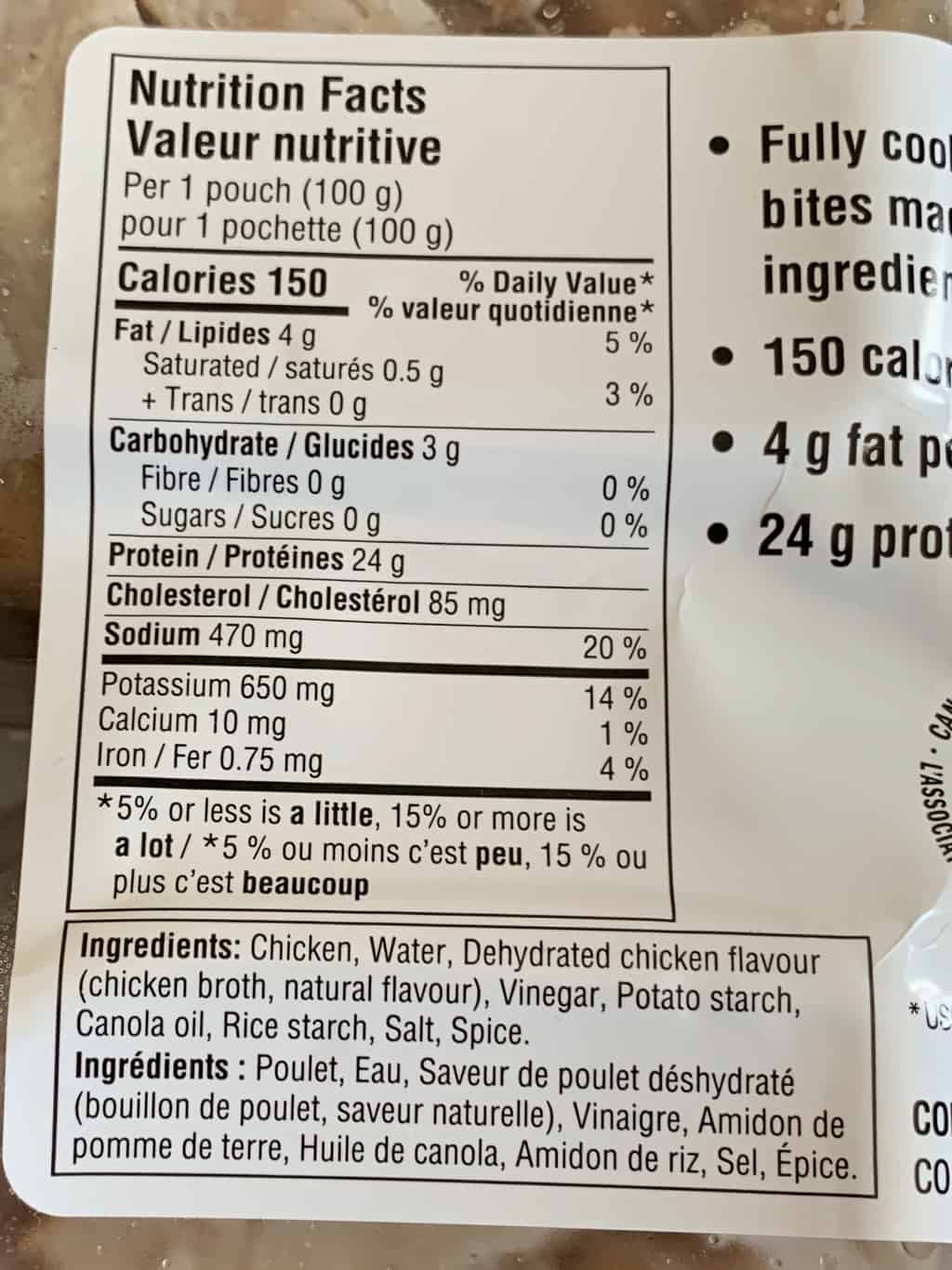 These are high protein, low-calorie chicken breast bite packs. Although they're super convenient I found them to be slightly rubbery and a little too salty for my liking. I'll probably stick to regular boneless, skinless chicken breasts baked in the oven although it's more work!
Taste: 7.5/10
Cost: 7/10
Convenience: 10/10
Nutrition: 9/10
Have you had these? What did you think? Any favorite way to use these?