Fully cooked, convenient, low-calorie, high protein, gluten-free Costco chicken burgers!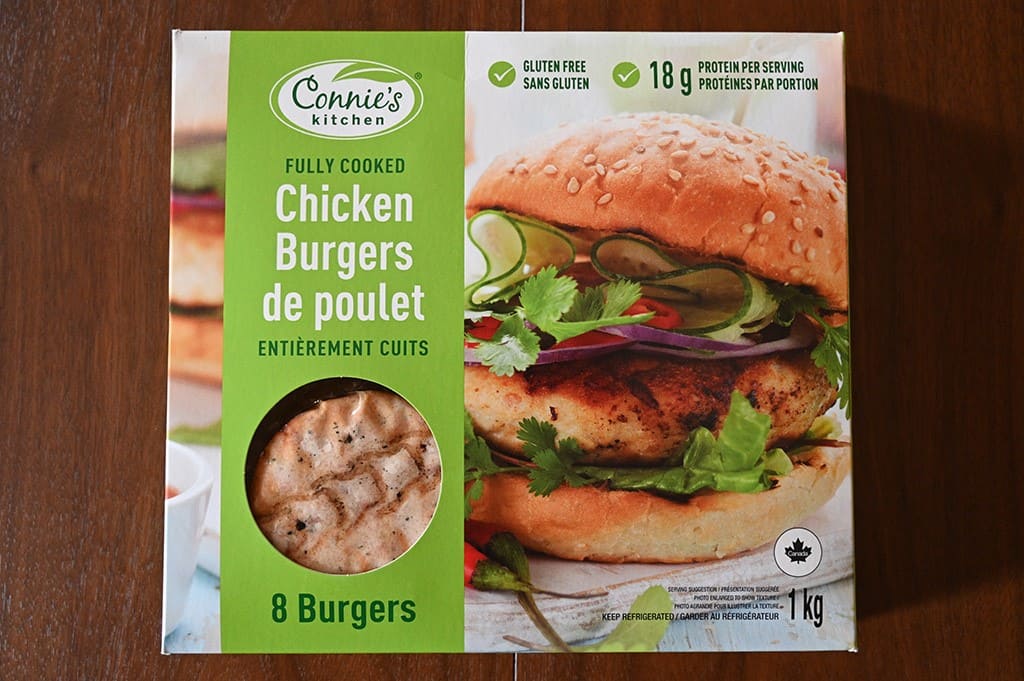 Today I'm reviewing the new Costco Connie's Kitchen Chicken Burgers from Costco! I love a good barbecued chicken burger during the summer so I picked these up for us to try and review!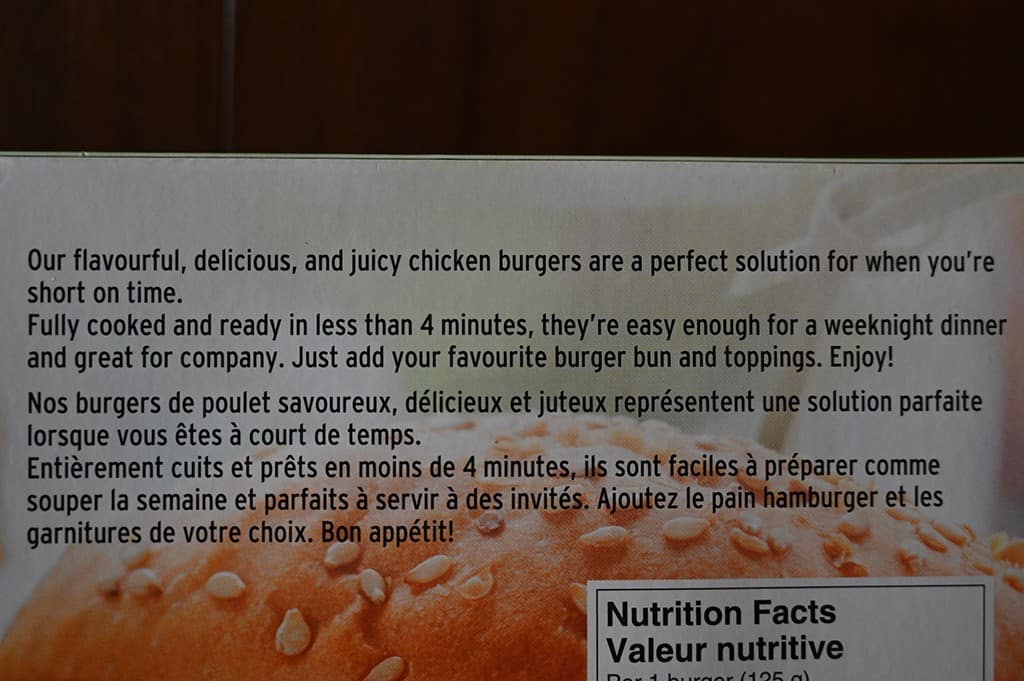 I've previously reviewed the Janet and Geta's Chicken Burgers from Costco and the Sunrise Farms Chicken Burgers from Costco. If you're looking for a veggie burger from Costco you might want to check out my review for the dr.Prager's Organic California Veggie Burgers.
If salmon is your thing, I've reviewed the Trident Wild Pacific Pink Salmon Burgers from Costco! The The Keg Prime Rib Beef Burgers and the Costco Kirkland Signature Lean Sirloin Beef Burgers are great beef burger options.
These can be found in the refrigerated deli section at Costco by the sausages. The item number is 5051502.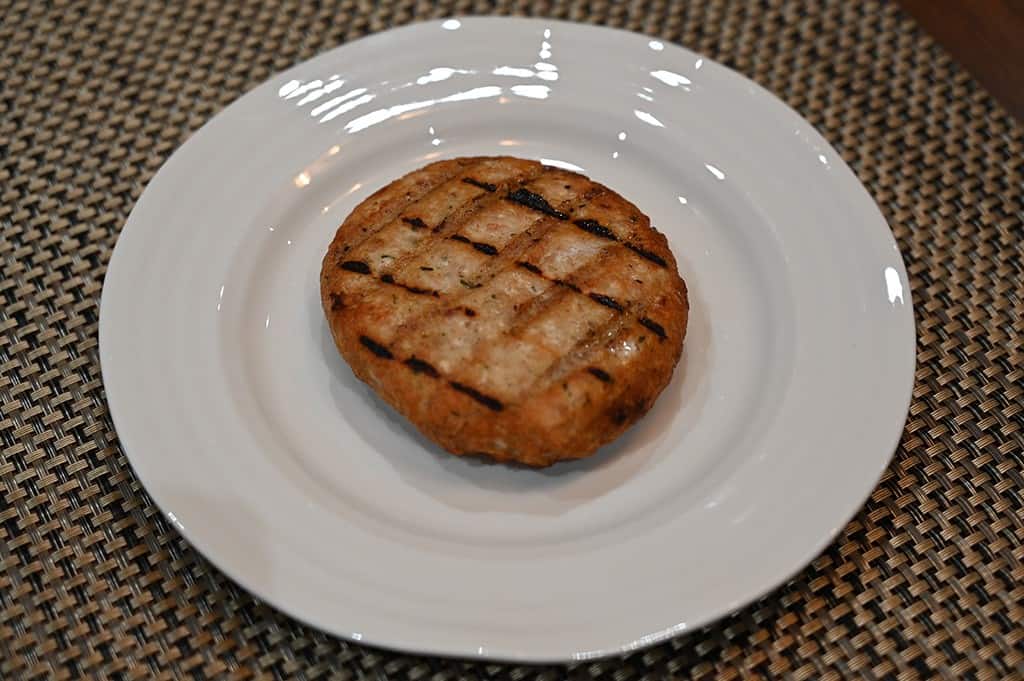 Taste
These aren't the most fantastic chicken burgers I've had but they're still tasty enough that we finished our box! They're not very flavorful, you mainly just taste chicken and garlic but they're not at all unpleasent tasting.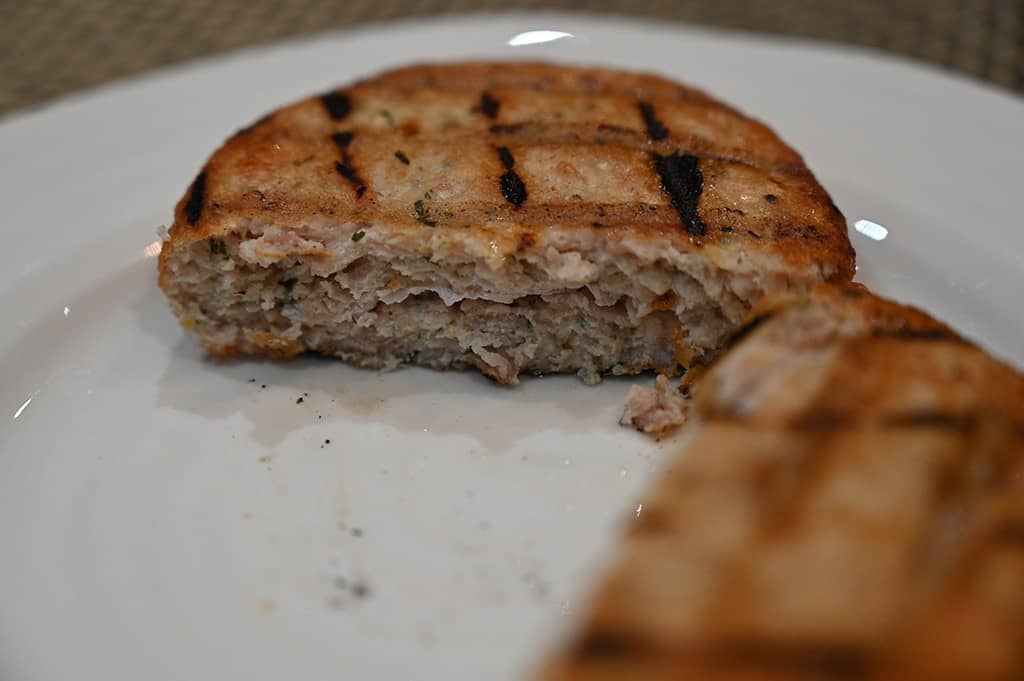 These Costco chicken burgers are not a chicken breast burger but are a ground chicken burger, I prefer chicken breast burgers but still enjoyed these. I didn't find any gross bits or hard pieces in my Connie's Kitchen Chicken Burger.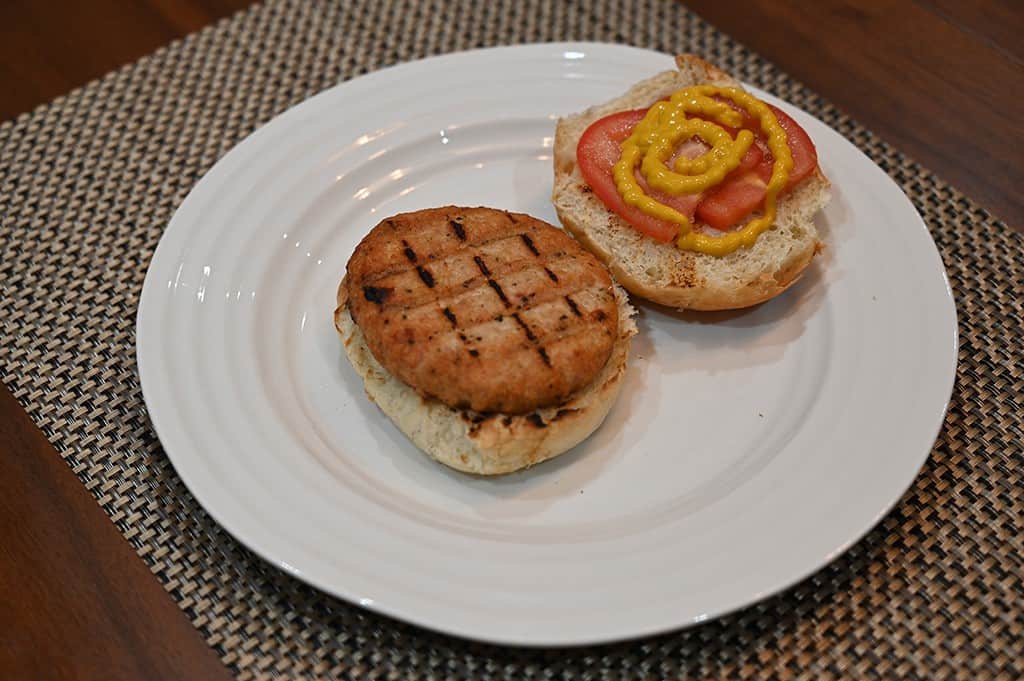 Because the burgers don't have a ton of flavor other than garlic it makes them really versatile, you can cut them up and toss them in a salad, add them to wrap, eat them as a burger or even just eat them alone.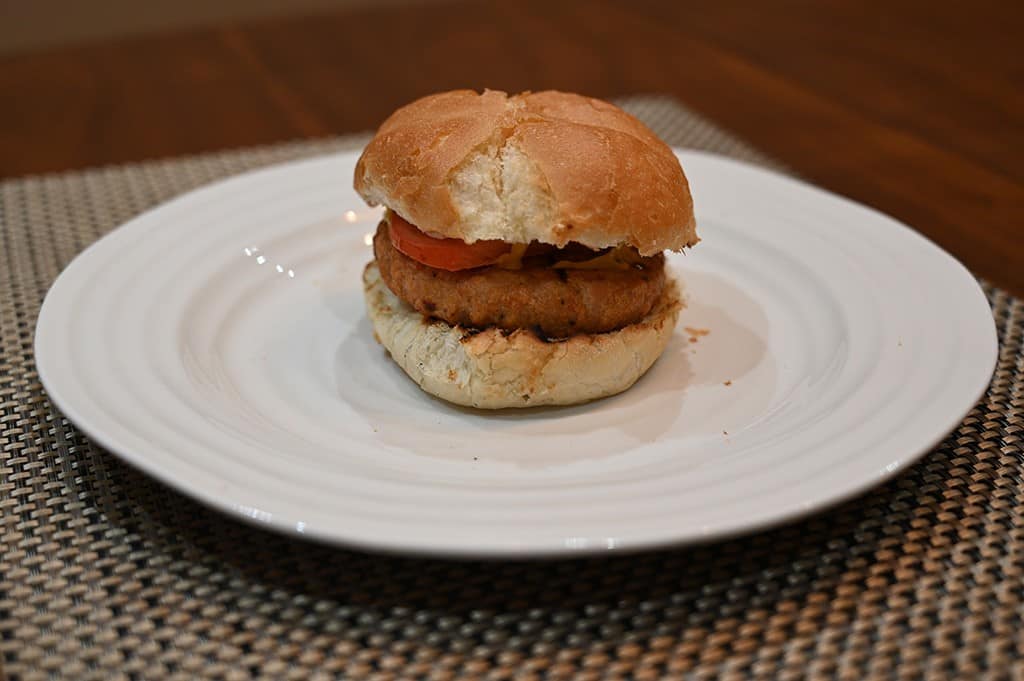 Topping suggestions to add extra flavor are avocado, bacon, mustard, tomato, ranch dressing, mushrooms, mayo, pickles, jalapenos and barbecue sauce!
Cost
For eight chicken burgers we paid $12.49 Canadian.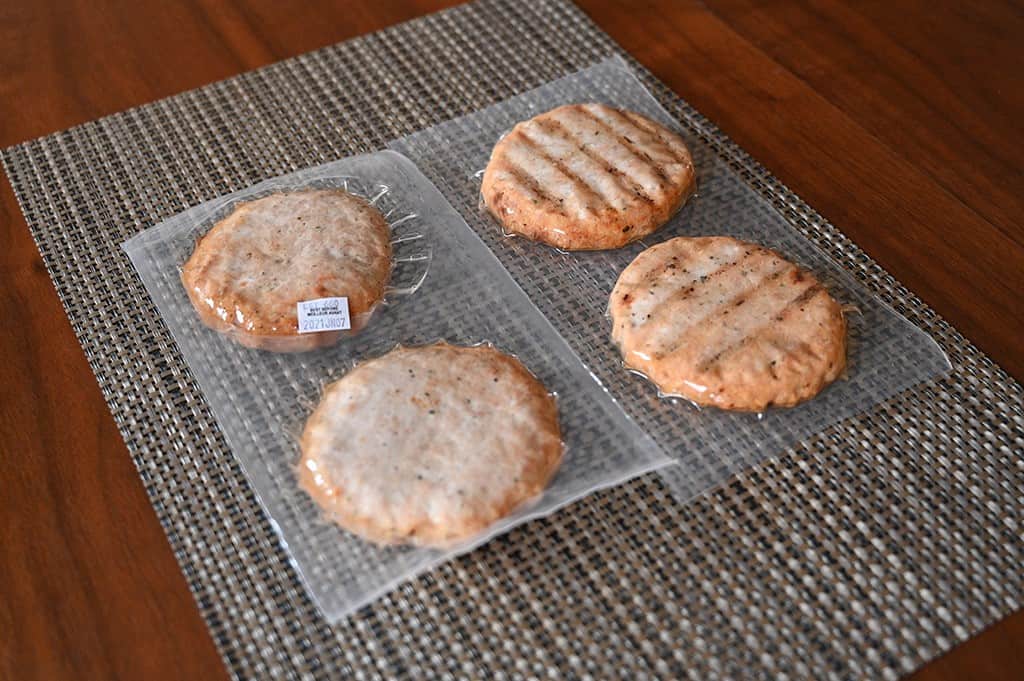 Convenience
The chicken burgers come vacuum sealed in packs of two which I really appreciated since there's only two of us in the house. Even if you live alone you could take out two burgers and grill them both with one being for leftovers.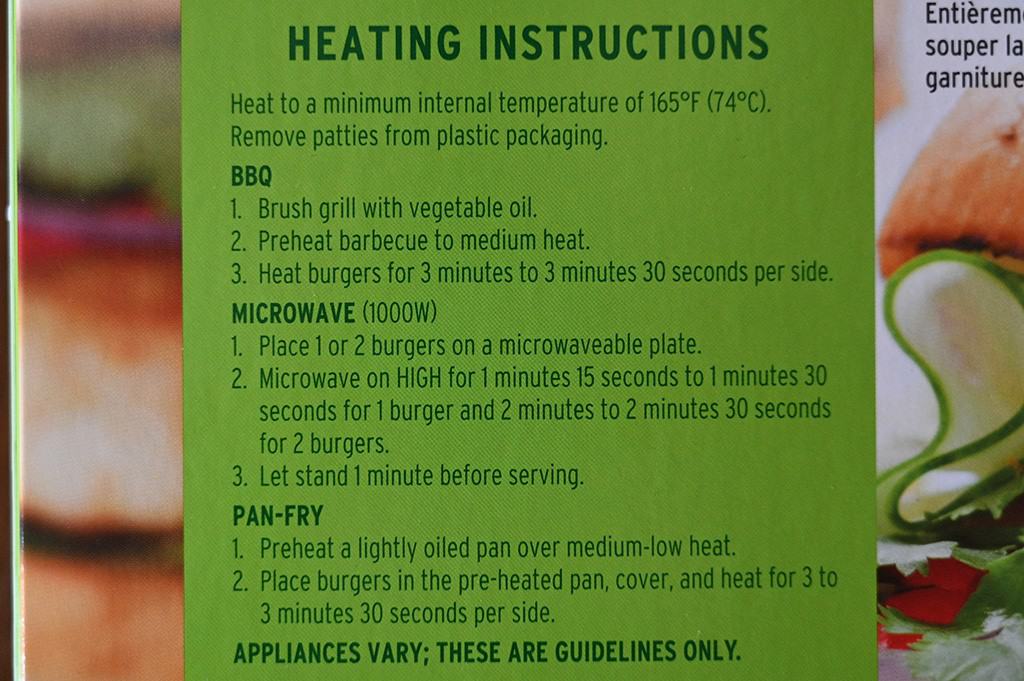 We chose to grill the burgers but you can pan-fry or microwave them as well. My husband found they needed a tad bit longer than three minutes and 30 seconds on the barbecue. The chicken burgers are already fully cooked so that alleviates any worries about eating raw chicken.
The best before date on the burgers is about a month from the date we purchased the burgers. You can freeze them if you like but they do need to be kept refrigerated before you use them. These Costco chicken burgers are great for a summer BBQ or get together.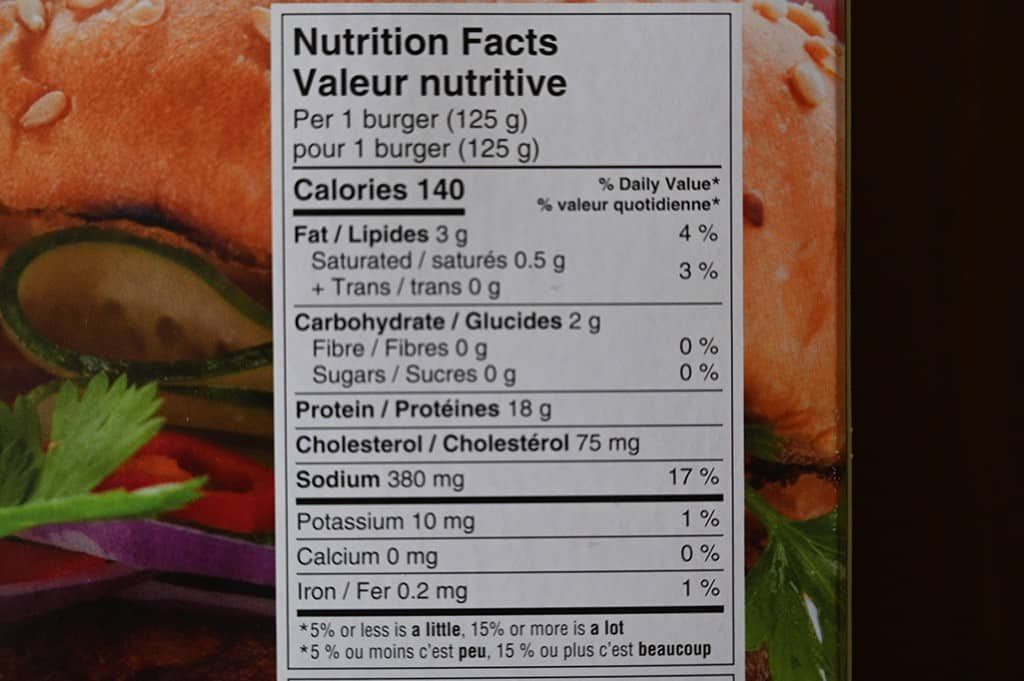 Nutrition
One burger is 140 calories, three grams of fat, two grams of carbohydrates, zero grams of fibre and sugar, 18 grams of protein and 380 mg of sodium.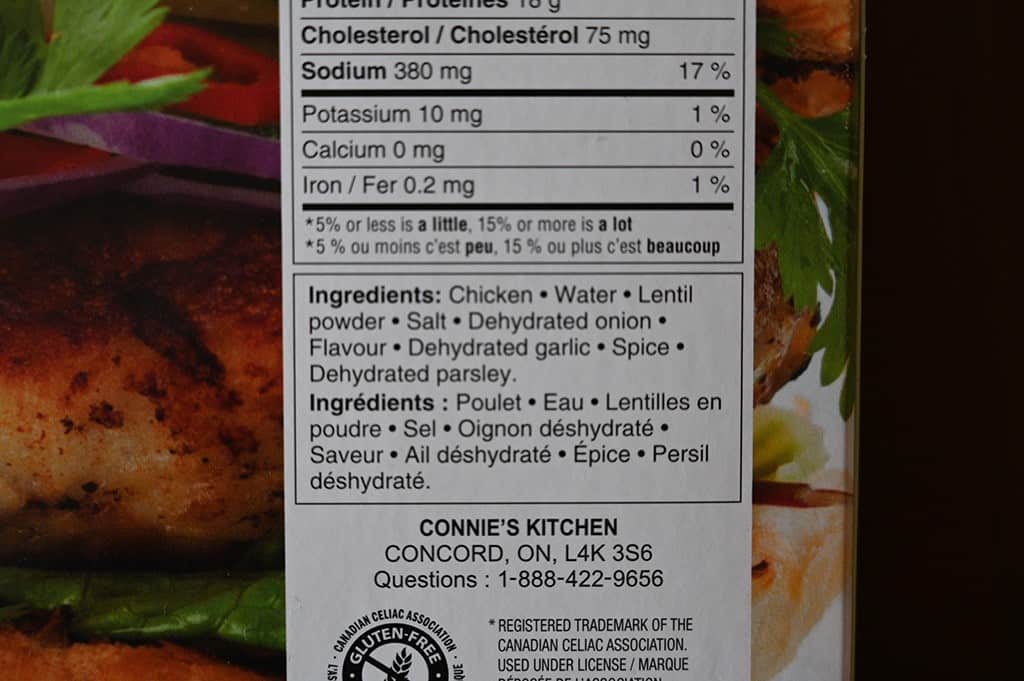 The Costco Connie's Kitchen Chicken Burgers have only a few ingredients listed. These are gluten-free as well as dairy-free. The ingredients states "chicken" and doesn't specify what kind so I assume these are a mix of dark and white chicken meat or are just dark chicken meat.
Scoring
Taste: 7/10
Cost: 7.5/10
Convenience: 9.5/10
Nutrition: 8/10
Overall
Give it a try!
These definitely aren't my favorite kind of chicken burger to buy from Costco but I thought they were tasty enough and would buy them again if I were hosting a barbecue where I knew people preferred chicken over beef.
Have you tried these? What did you think?
---
Please note that this review was not paid for or sponsored by any third party. This product was purchased by Costcuisine for the purpose of producing this review. The opinions in this review are strictly those of Costcuisine. Costcuisine is not affiliated with Costco or any of its suppliers. In the event that Costcuisine receives compensation for a post from the manufacturer of a product or some other third party, the arrangement will be clearly disclosed (including where the manufacturer of a product provides Costcuisine with a free sample of the product).