Comfort food at its finest!
Please note that this review was not paid for or sponsored by any third party. I purchased this product with my own money and the opinions in this review are strictly my own. I am not affiliated with Costco or any of its suppliers. I am just a fan of the company. I write these reviews to help my fellow shoppers.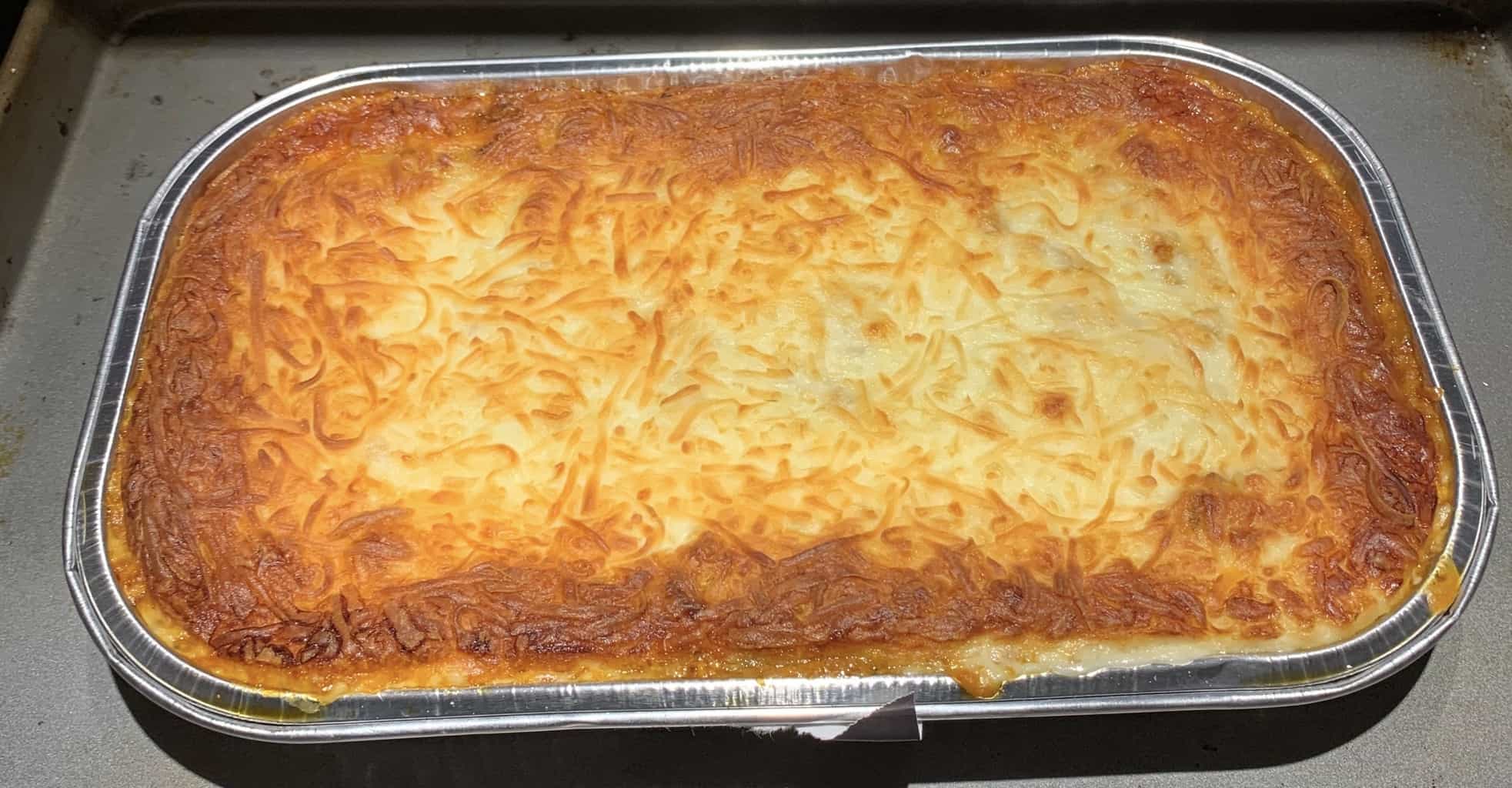 I love a good hearty and convenient meal from Costco, last week I reviewed the Costco Kirkland Signature Chicken Chow Mein. Today I'm reviewing the Costco Kirkland Signature Meat Lasagna! We had this over the weekend and both Sean and I really enjoyed it.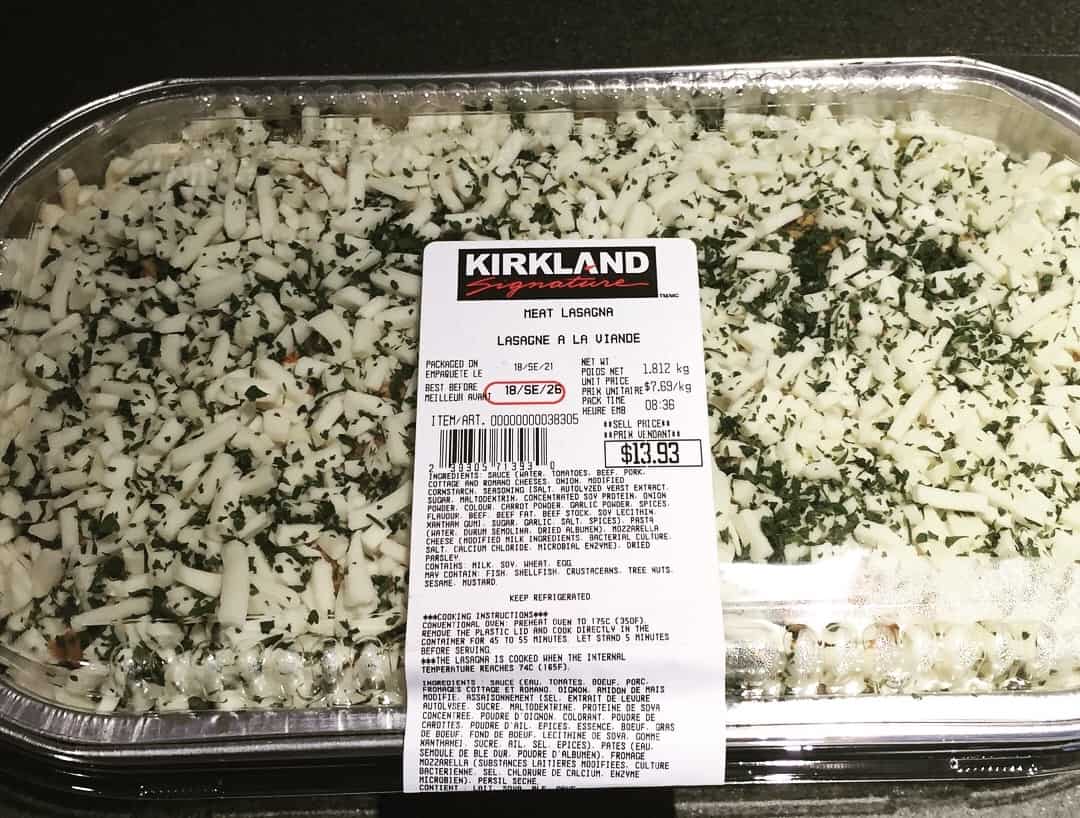 Taste
This lasagna is definitely very filling! The noodles are nice and thick and al dente. Costco also definitely gives you a generous amount of meat and cheese. The meat used in the sauce is pork and beef. The sauce is slightly spicy and a little sweet and very flavorful. Not overly salty either. The different cheeses used are romano, mozzarella and cottage cheese. All of the cheeses blend perfectly together. I've decided this is probably my favorite tasting store-bought lasagna.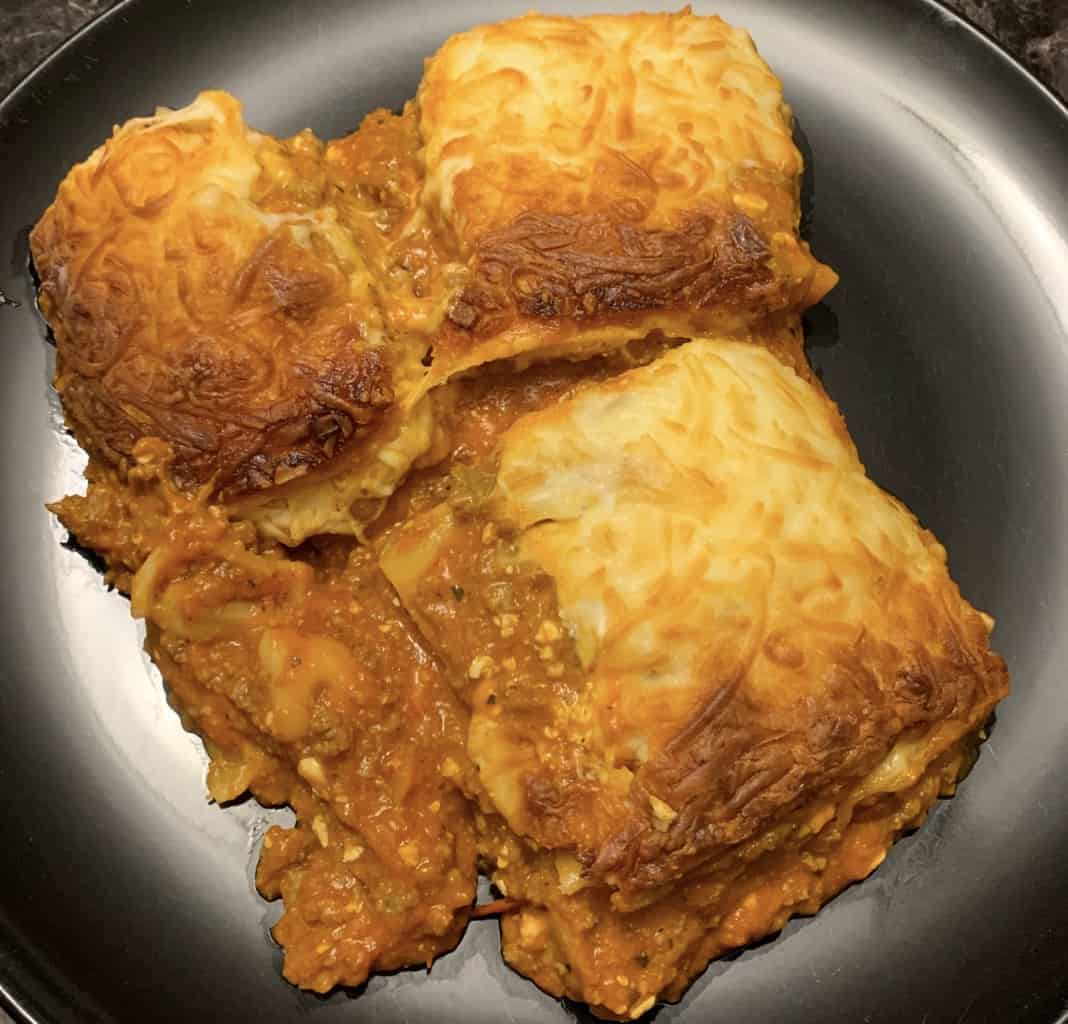 Cost
So the cost of the lasagna is dependent on the weight. I paid $13.93 for the lasagna I purchased which is not bad at all! Considering this fed my husband and me dinner and there were plenty of leftovers.
Convenience
This is a dream dinner for me! So easy to make, no work is involved. Perfect for those busy nights All you have to do to heat the lasagna up is remove the lid, preheat your oven and cook for about 45-55 minutes. I heated it in the oven on a baking tray but the directions do not state that it's necessary to bake it on a baking sheet. The lasagna is good for about five days from the date it was purchased.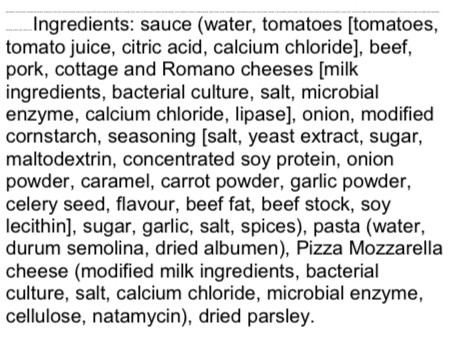 Nutrition
1/12 of the tray is 200 calories, nine grams of fat, 510 mg of sodium, 14 grams of protein, three grams of sugar, two grams of fibre and 18 grams of carbohydrates.
I love this lasagna and will definitely buy it again for a convenient comfort meal!
Taste: 9/10
Cost: 9/10
Nutrition: 5/10
Convenience: 10/10
What's your favorite comfort meal from Costco?