Costco shoppers who enjoy fish and chips are loving this new meal kit!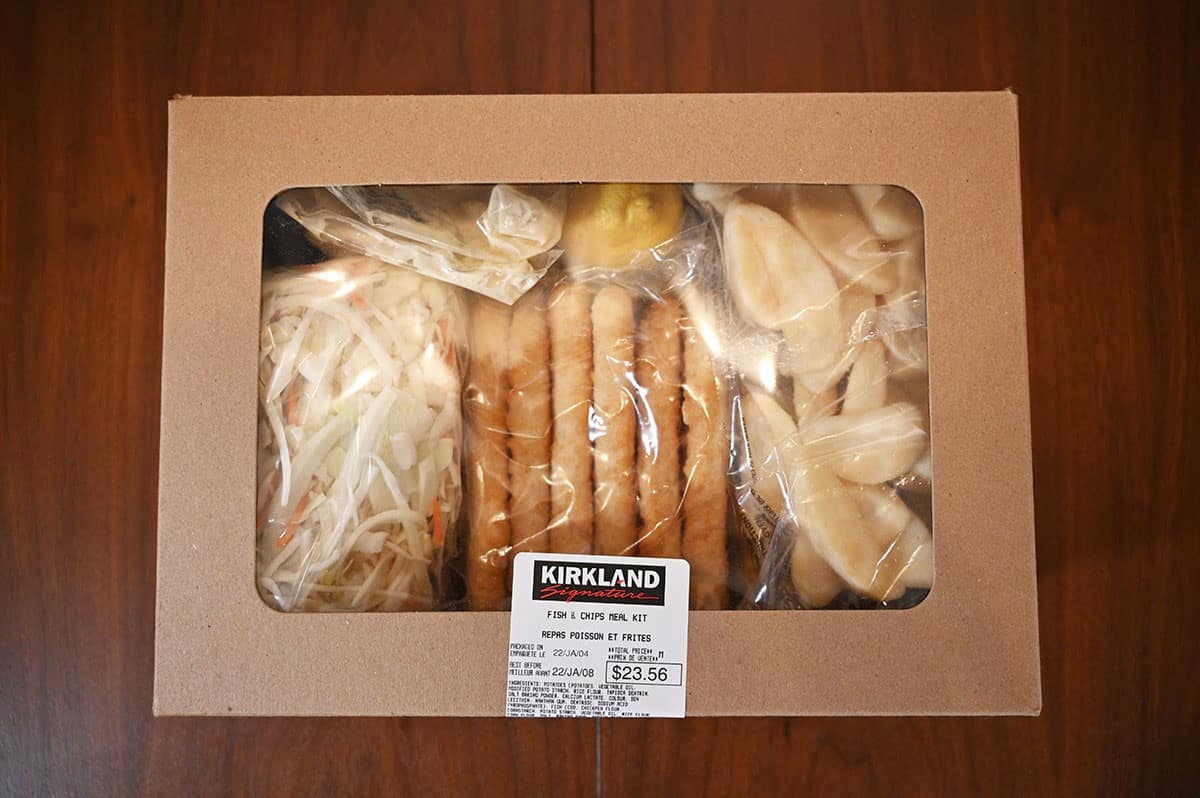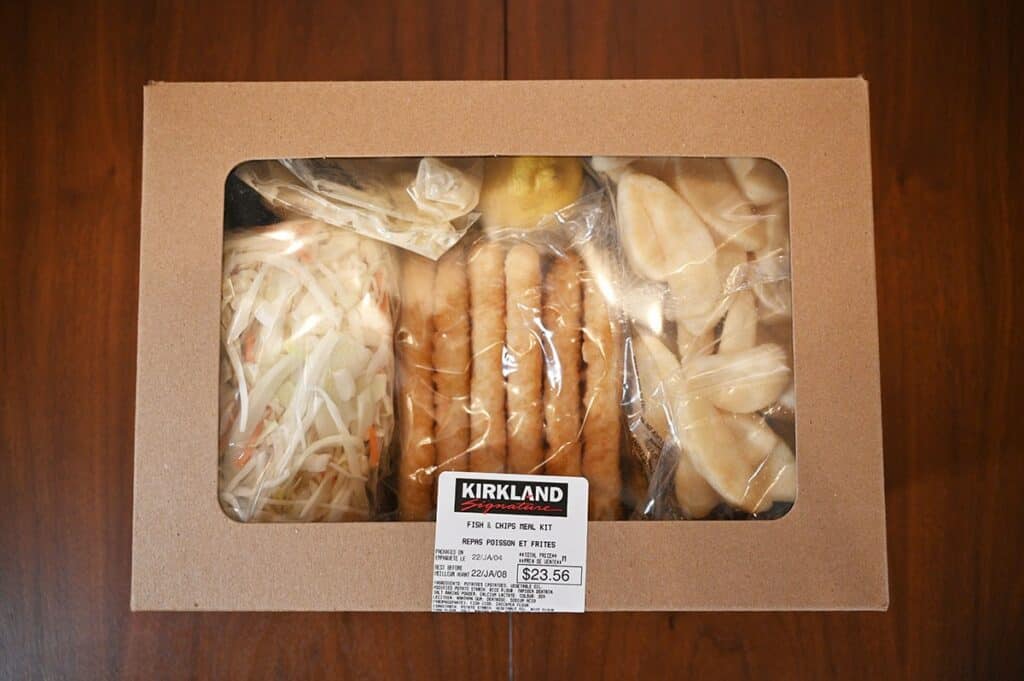 Today I'm reviewing the Costco Kirkland Signature Fish & Chips! This is fairly new to Costco, only being around for a few weeks. My husband doesn't like fish and chips, but he actually ate this and enjoyed it!
I really like a lot of the pre-made meals from the Costco pre-made meal area. My favorites are the Costco Kirkland Signature Meat Lasagna, Chicken Burgers, Greek Style Gyro Pitas and Stuffed Salmon.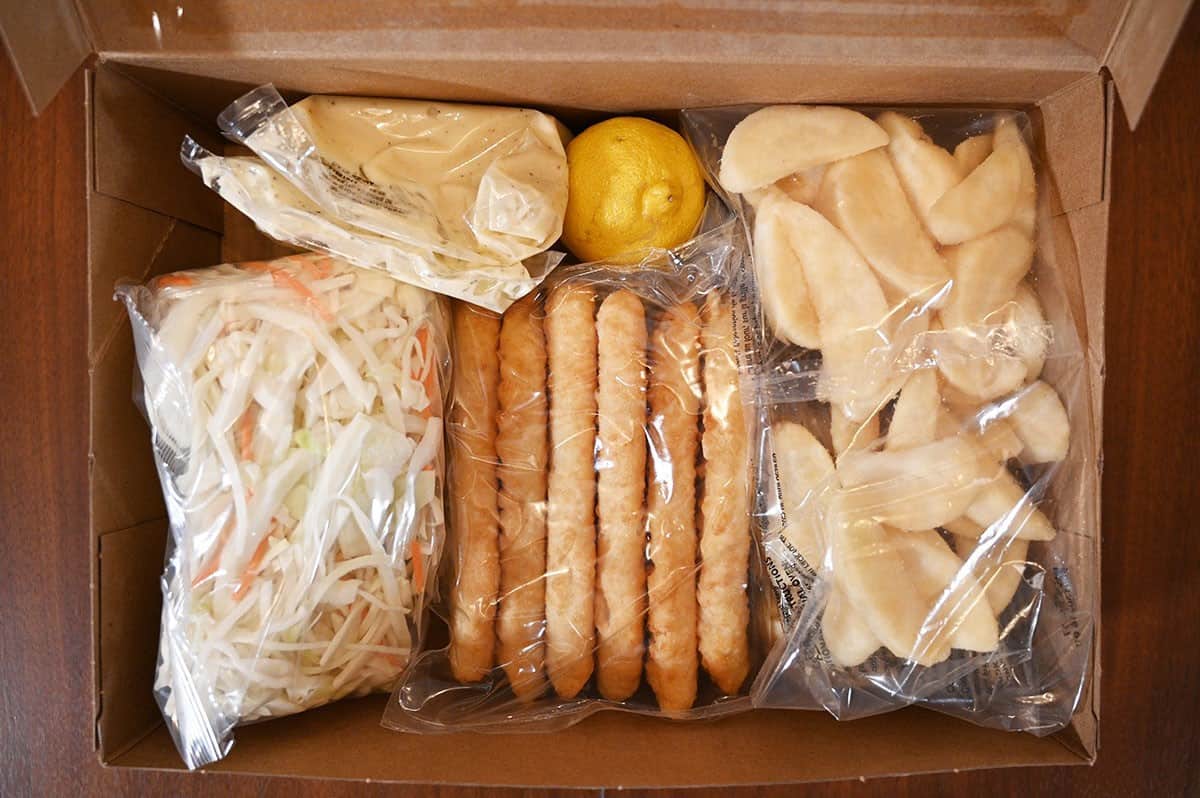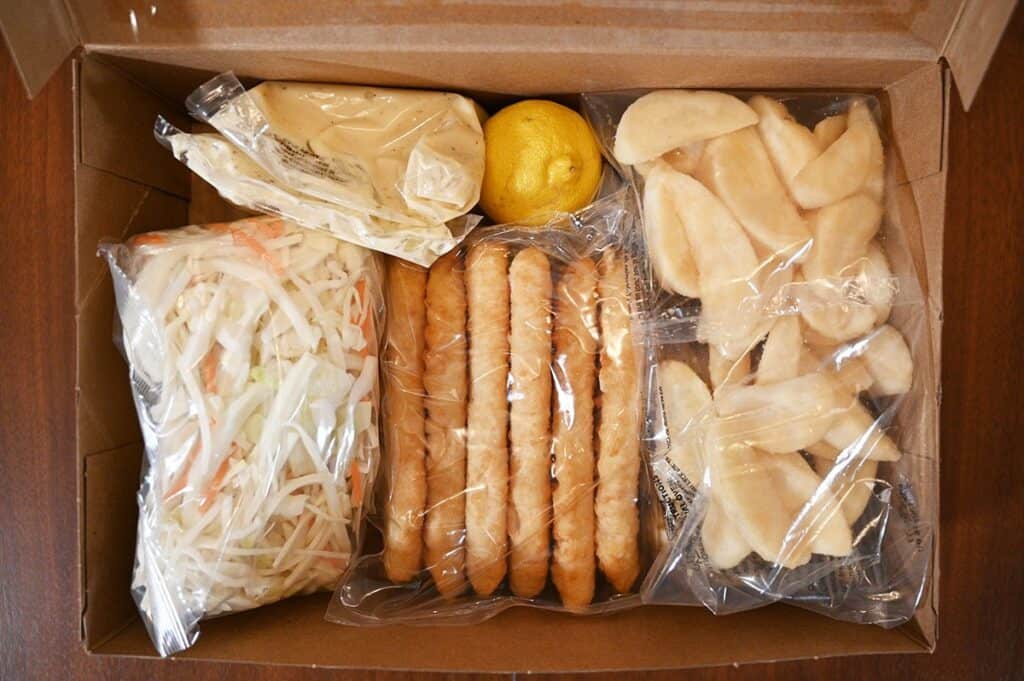 Location in Store
You can find this in the pre-made meal area in the deli section at Costco. The item number is 21973.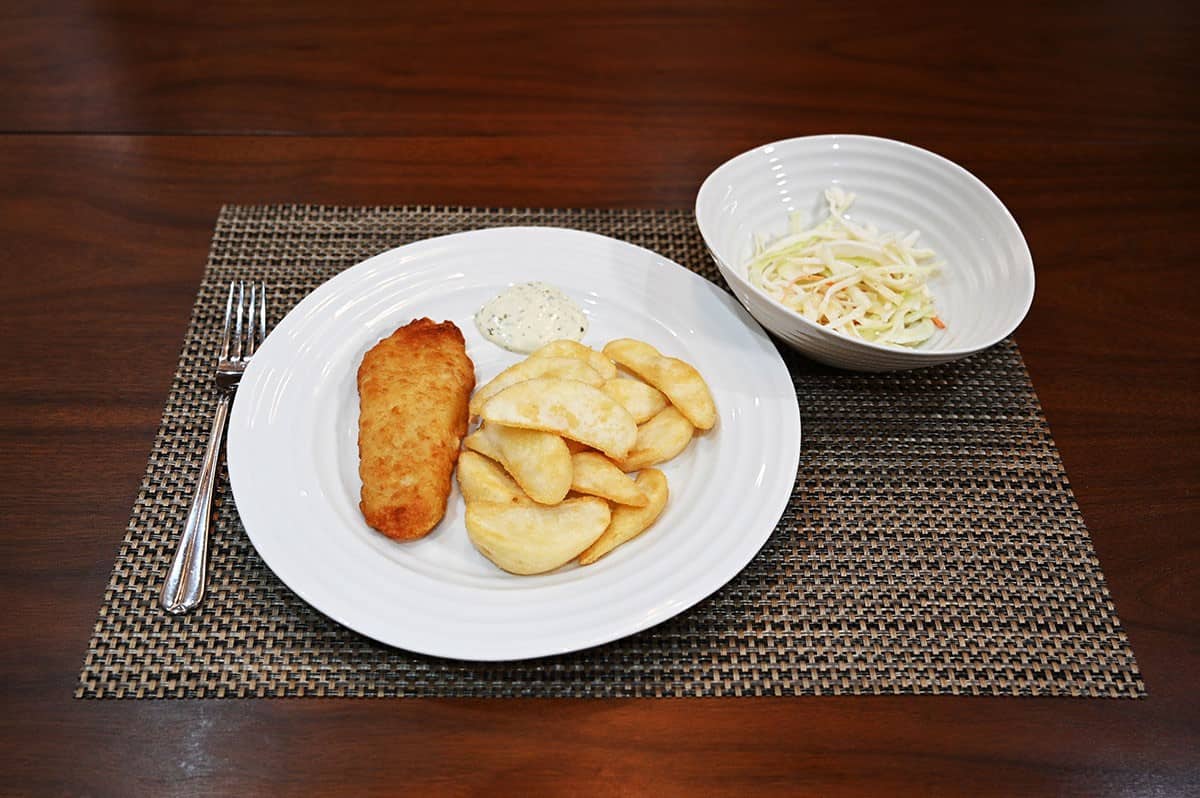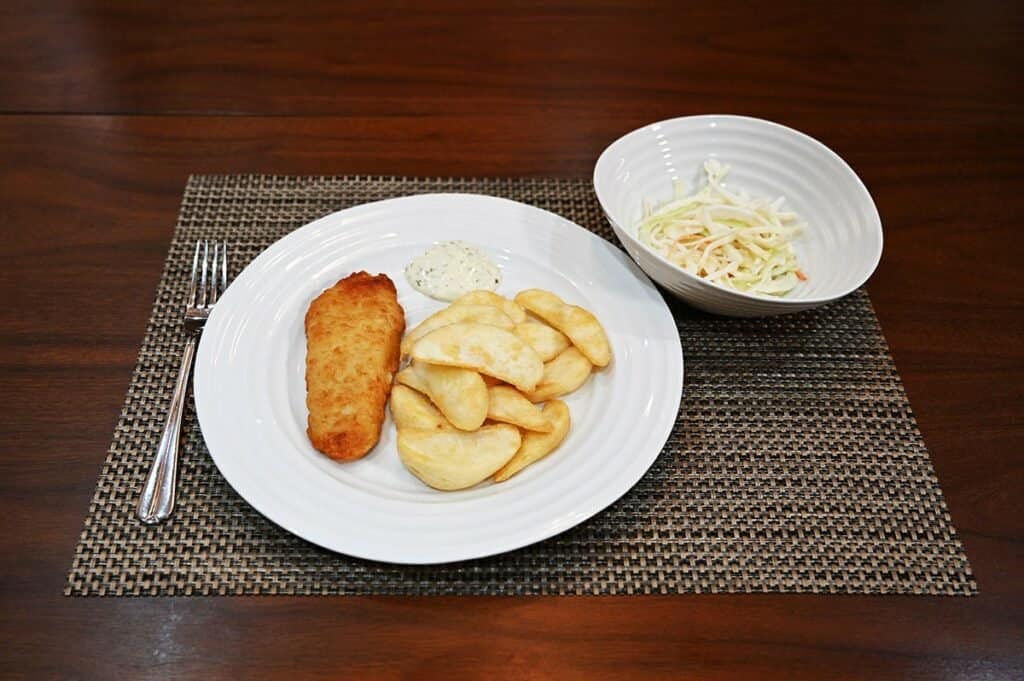 Taste
The Costco Fish & Chips Meal Kit is really good overall! The fish is a breaded cod. It's light and flaky and the breading is crispy and crunchy. It tastes very slightly greasy, but not in a bad way. The best part? It's not fishy tasting or smelling.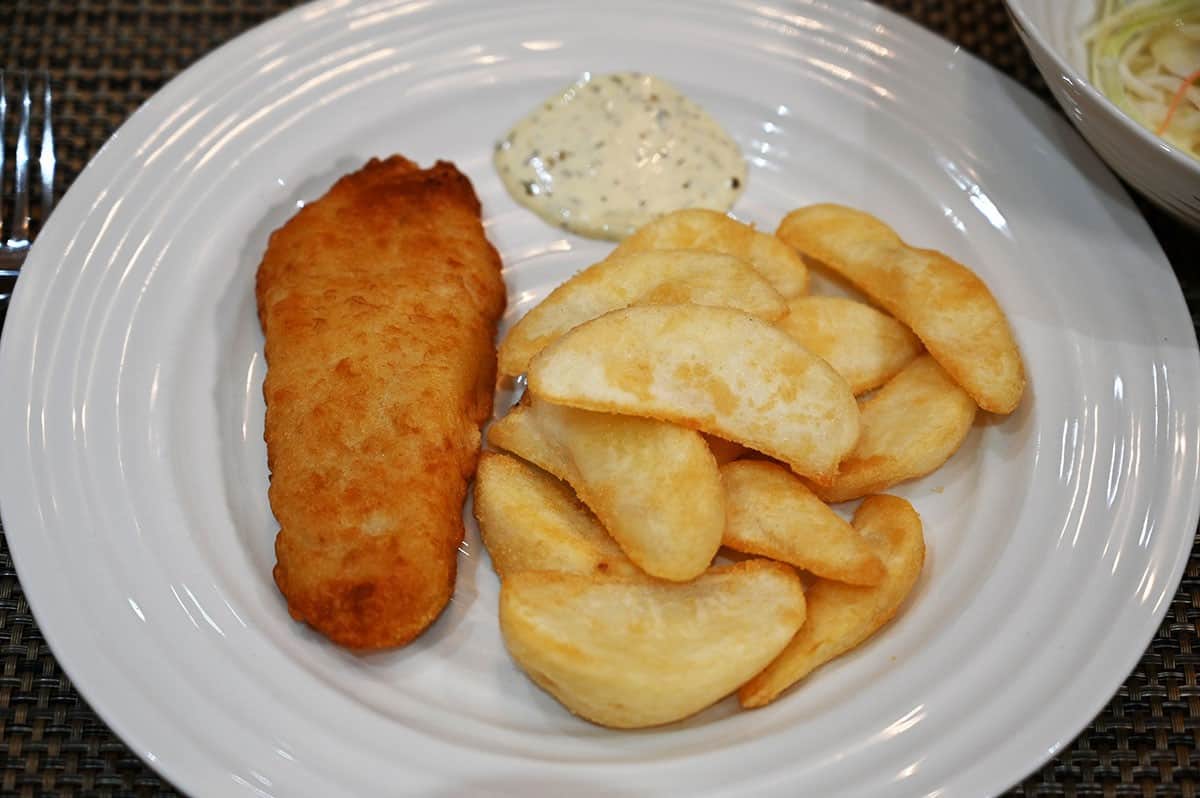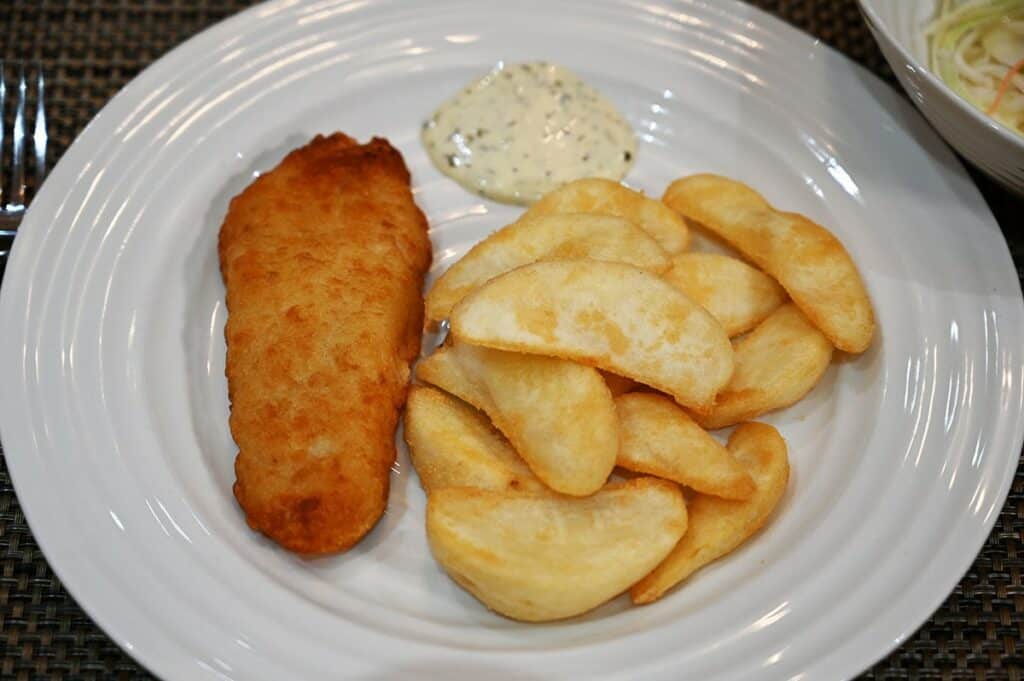 The potato wedges are very crispy on the outside and very soft in the middle. The flavor of the wedges is pretty plain. They don't have a ton of flavor or seasoning, though it's nice that they're not too salty! The Costco Chicken Burger potato wedges have seasoning on them, so they're much more flavorful.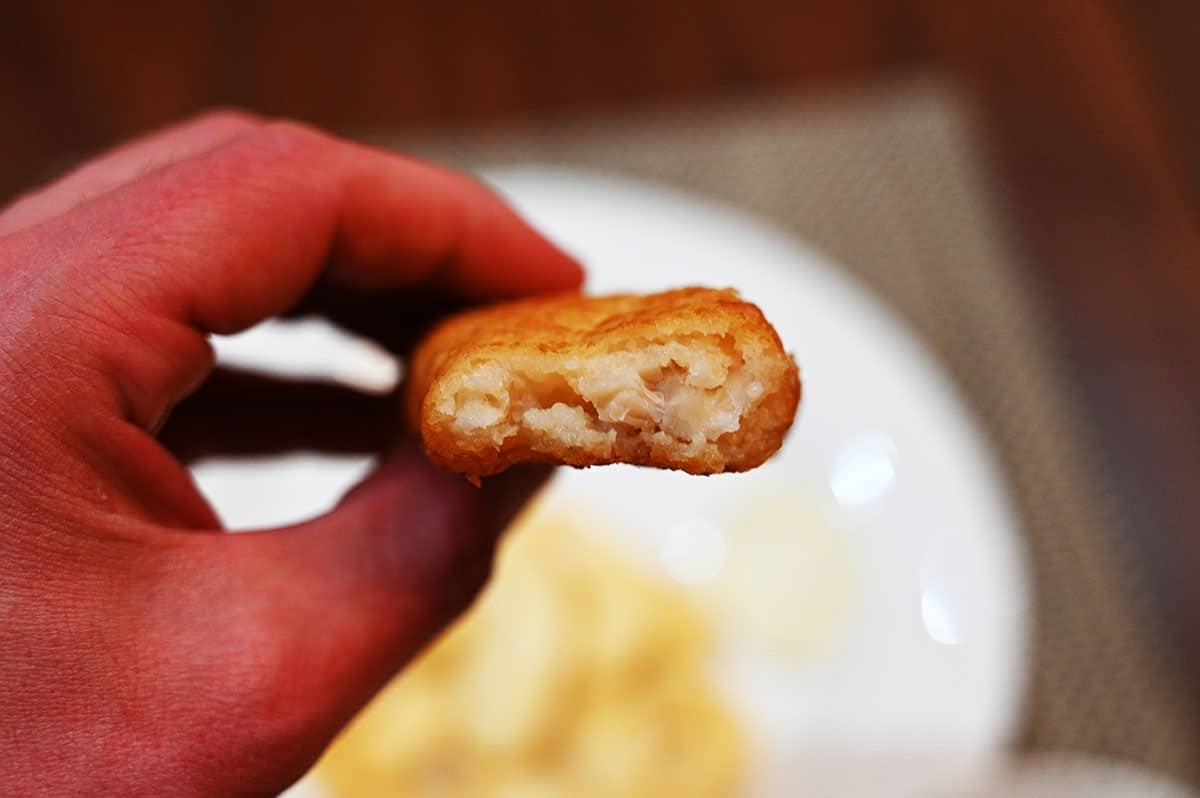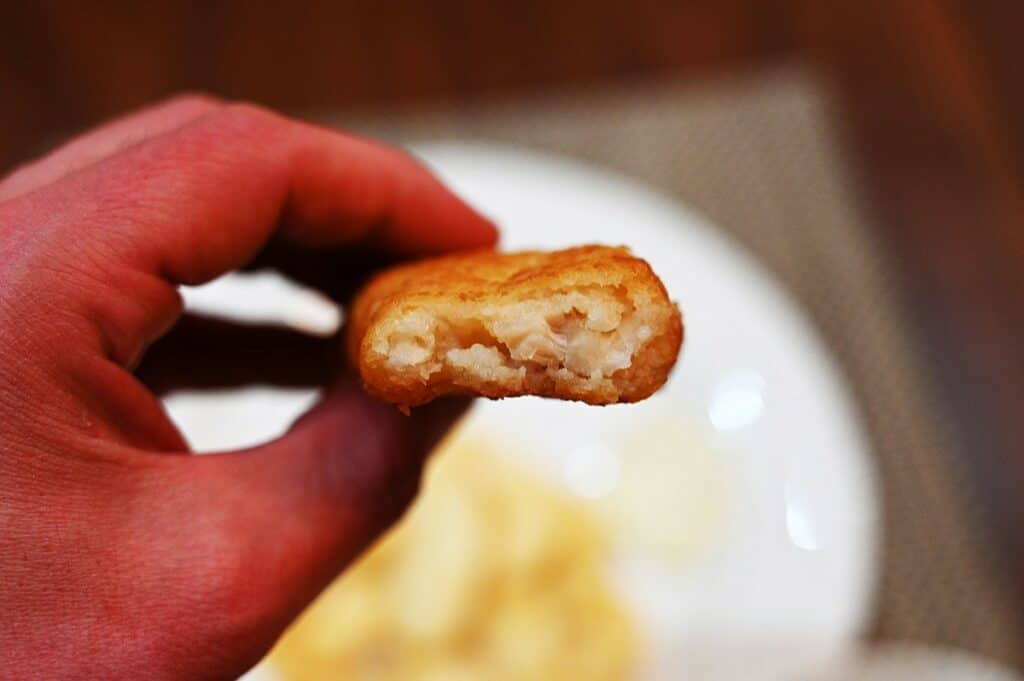 I don't love the tartar sauce. I found it a bit dull in flavor and heavy. Usually, tartar sauce has a sweet tangy flavor; the stuff in this kit has only a hint of tanginess. The coleslaw is very plain. The only flavor is from the apple cider vinaigrette dressing, and I found it too tart and a bit too oily. I do think the slaw goes well with the fish as it's cool and crispy. It's just unfortunate it isn't more enjoyable.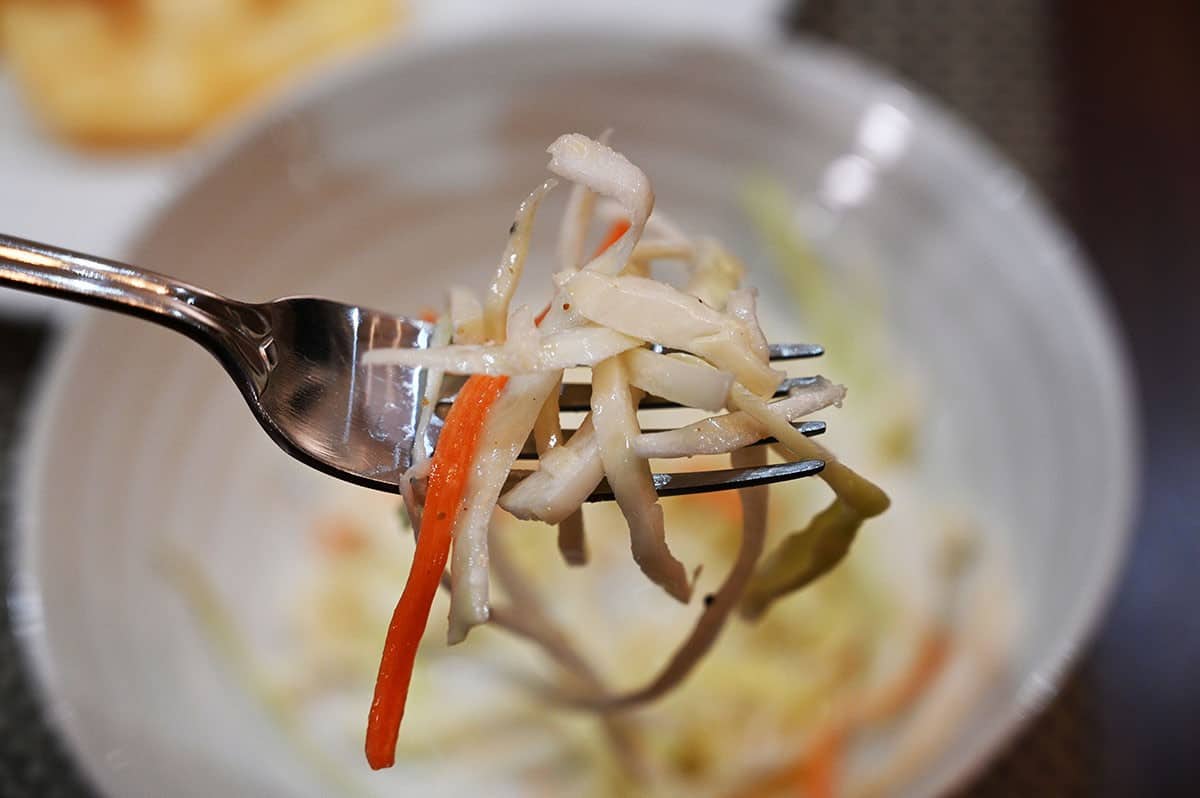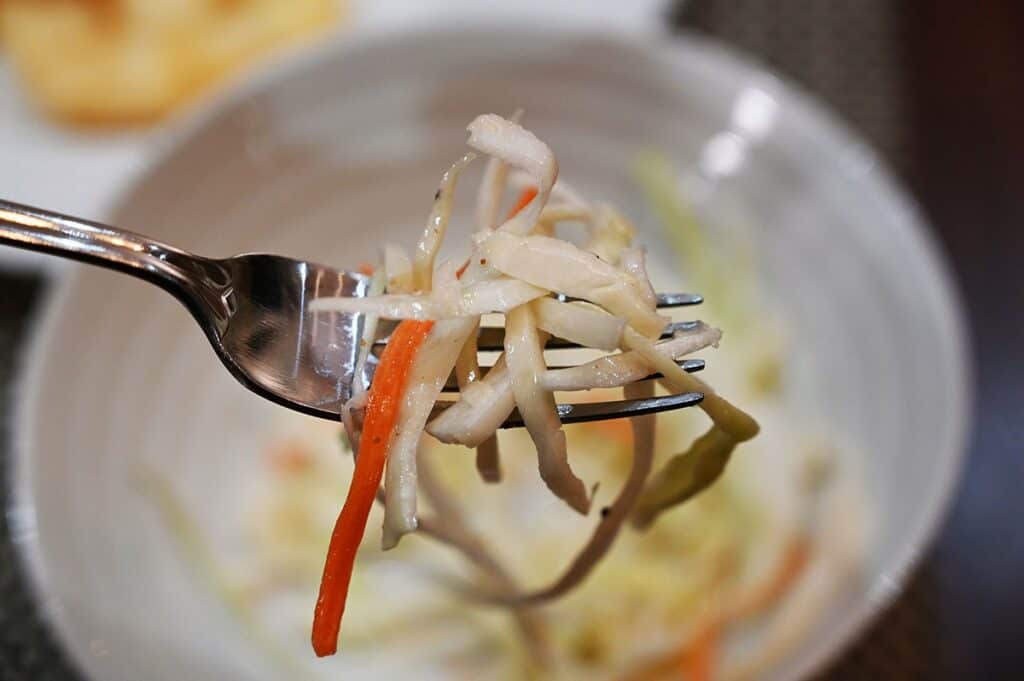 I would skip the tartar sauce and slaw and focus on the fish and chips! Despite not loving the slaw and tartar sauce, I would still eat this again and again because these main components are very well executed.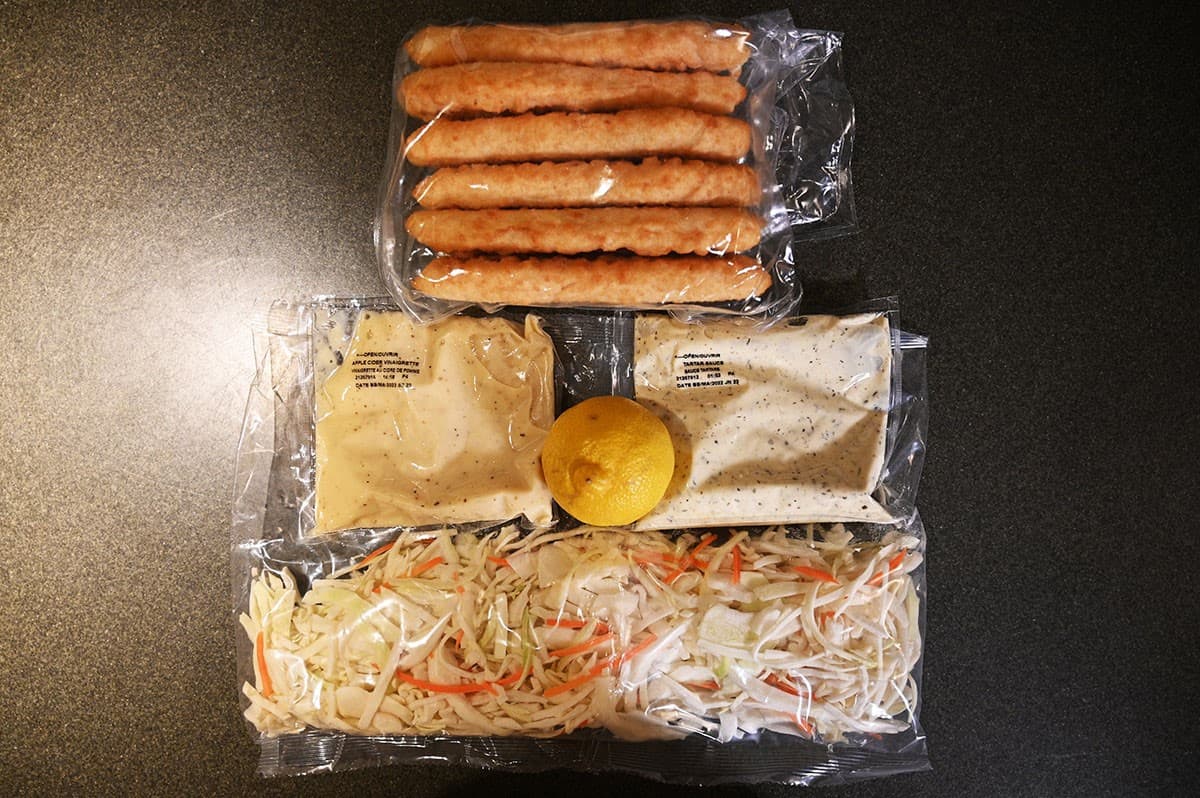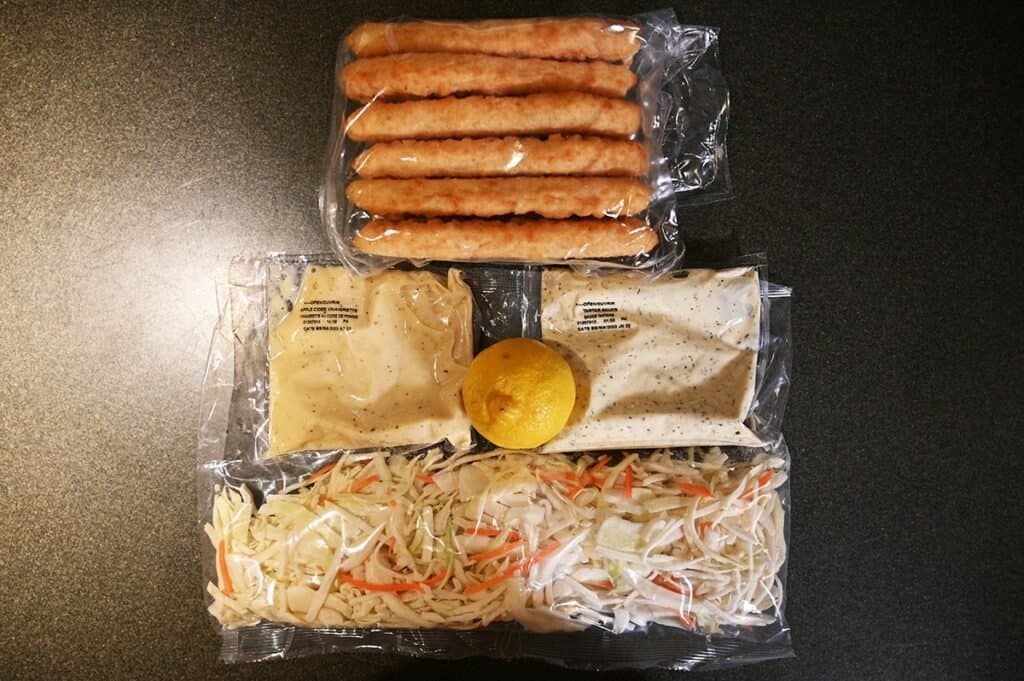 Cost
The price is dependent on the weight of your meal. I paid $23.58 Canadian for my meal kit.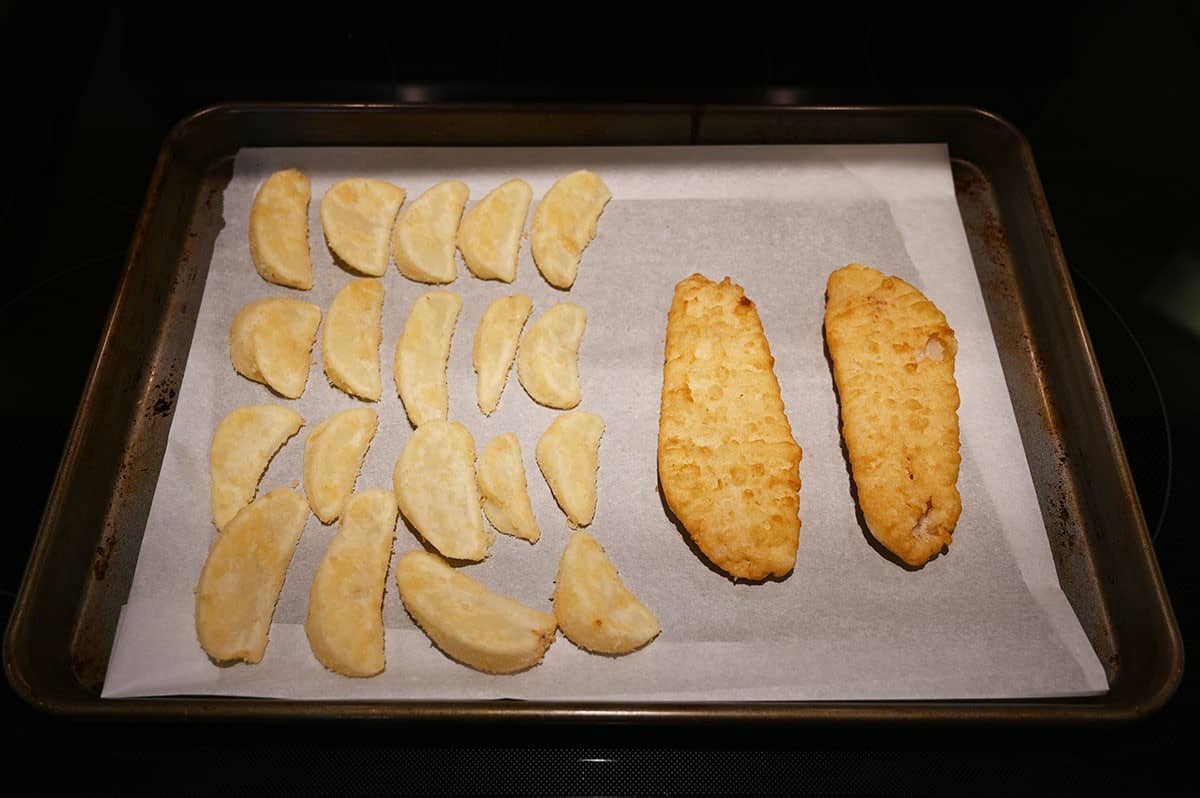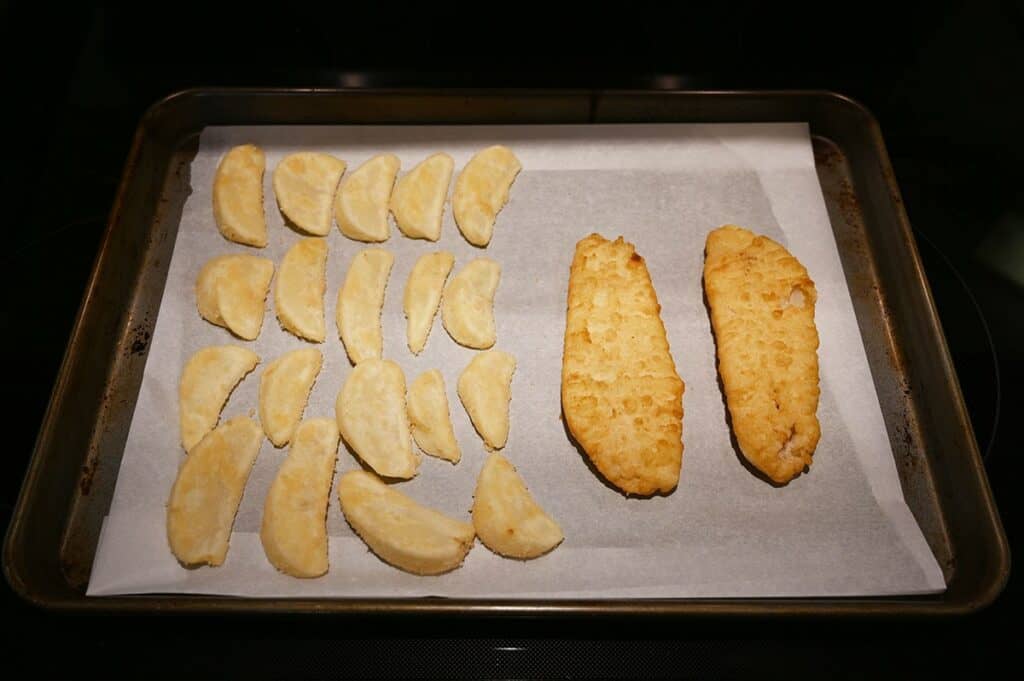 Convenience
The Costco Kirkland Signature Fish and Chips comes with breaded fish, crispy potato wedges, slaw, an apple cider vinaigrette dressing for the slaw, a whole lemon and tartar sauce. Everything you need for a proper fish and meal is provided!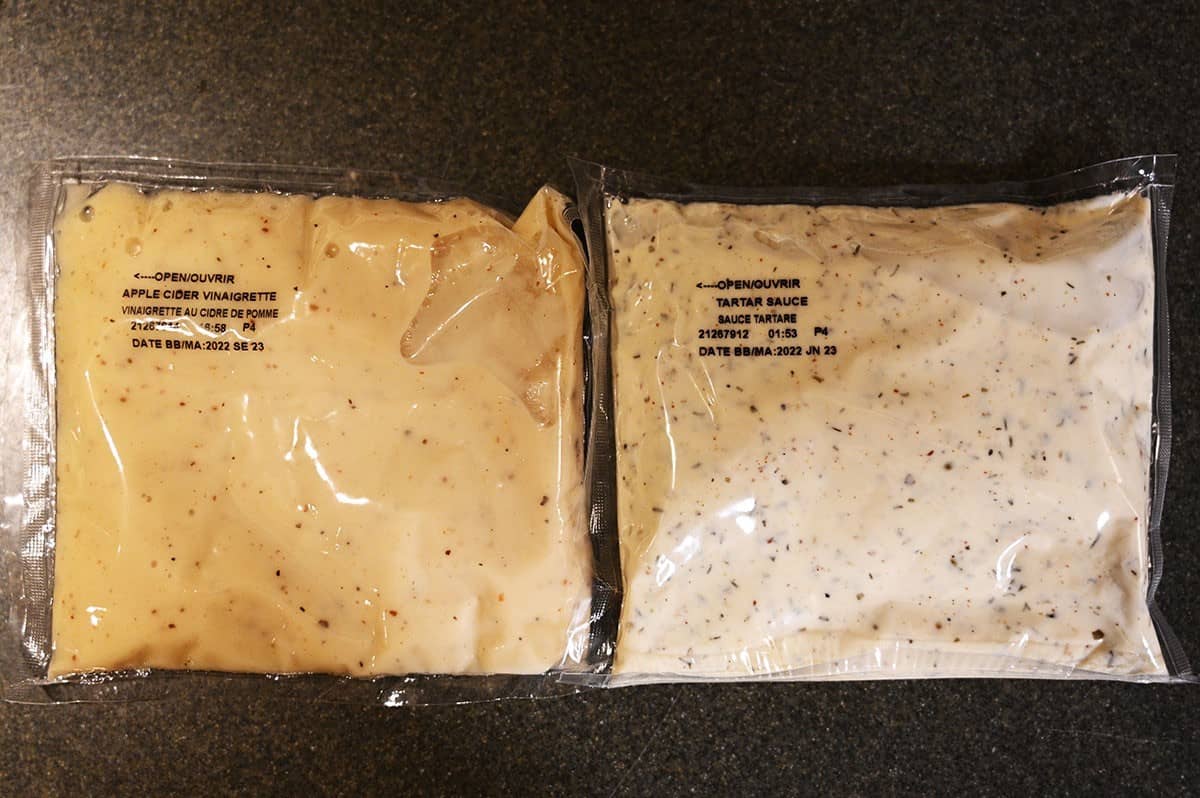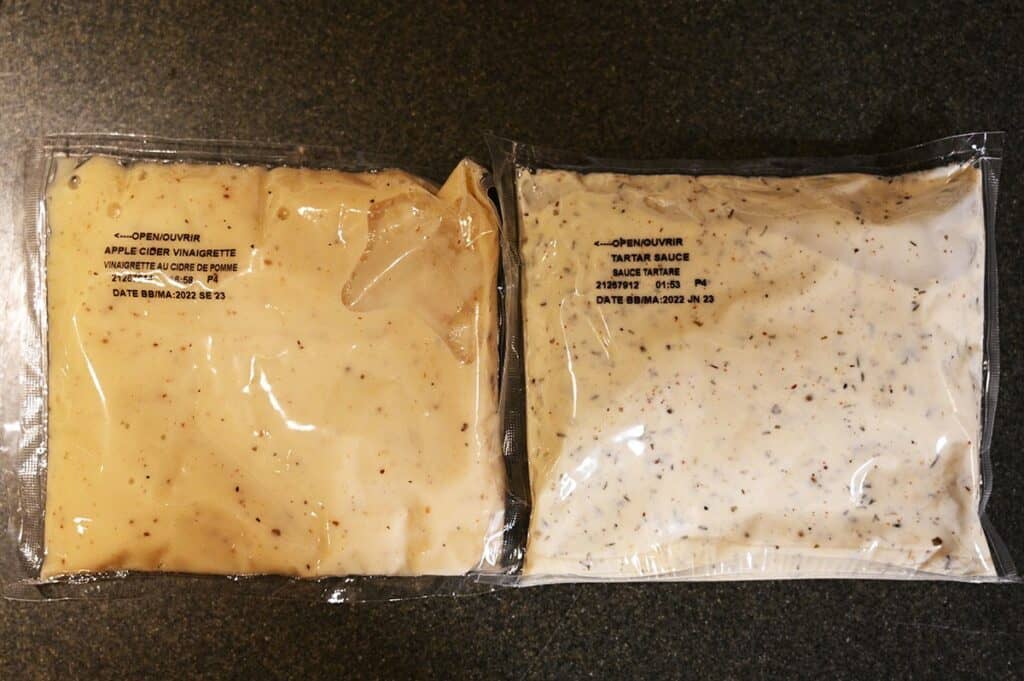 It's very easy to heat in the fish and potato wedges in an oven or air fryer. I used the oven method and both the fish and chips became golden brown and crispy.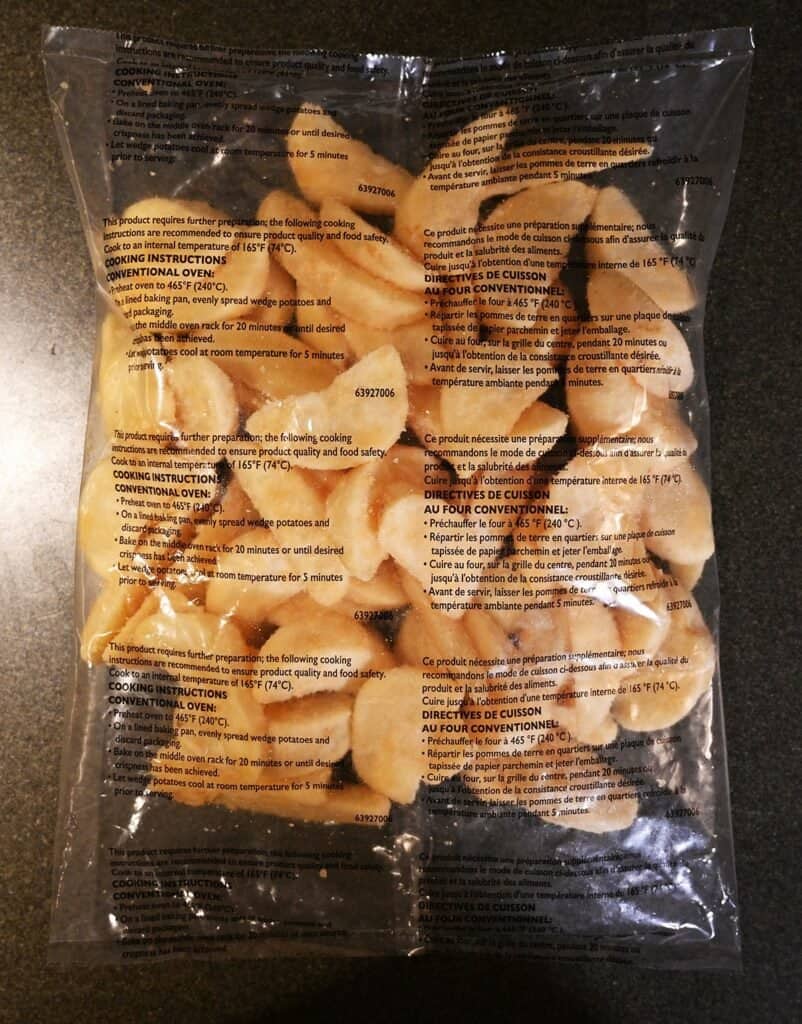 The best before date is four days from the date I purchased the kit. If you're not using it right away, make sure you refrigerate your kit. I highly recommend this if you're looking for a tasty, convenient and fun dinner!


Nutrition
Calories
One-sixth of the tray contains 670 calories, 44 grams of fat, 1540 milligrams of sodium, 52 grams of carbohydrates, five grams of fibre, five grams of sugar and eight grams of protein. That's a lot of fat and sodium! I think one-quarter of the tray is probably a more realistic portion for most people as one-sixth is a pretty small amount of food.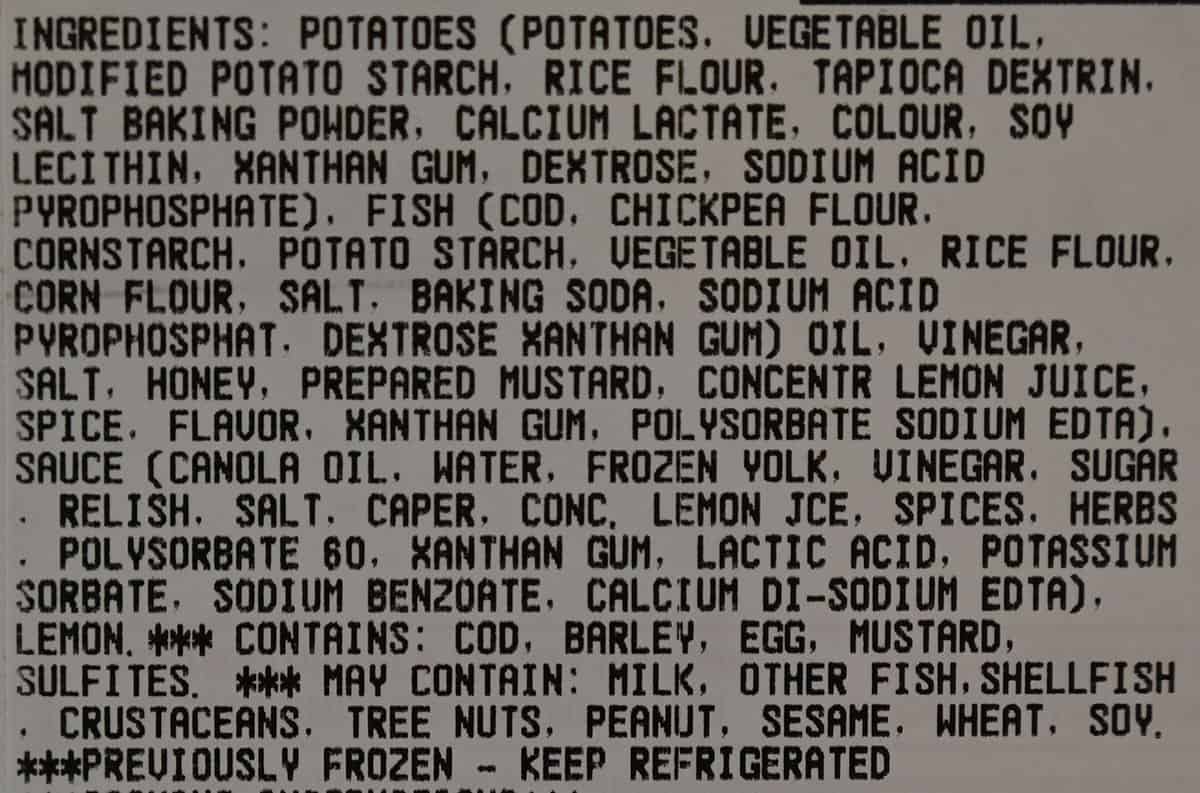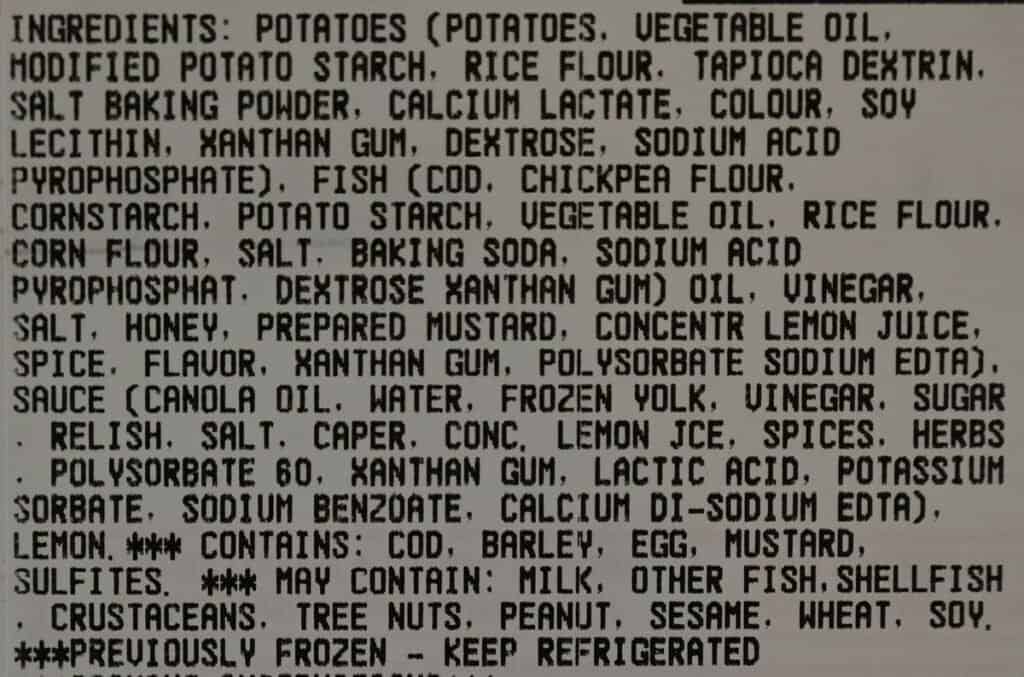 Ingredients
The ingredients list is pretty typical for a fish and chips meal. One thing that I found shocking is that there's no wheat flour listed, but it says it contains barley. Barley is not gluten-free, but I don't see barley listed on the ingredients list. I can't figure out if the Fish & Chips Meal Kit is gluten-free or not!
Scoring
Taste: 9/10
Cost: 8/10
Convenience: 10/10
Nutrition: 1/10
Overall
Give it a try!
If you're a fish and chips fan and want something quick and convenient for dinner, I definitely suggest trying the new Fish & Chips Meal Kit from Costco.
Have you tried this? What did you think of it?
---
Please note that this review was not paid for or sponsored by any third party. This product was purchased by Costcuisine for the purpose of producing this review. The opinions in this review are strictly those of Costcuisine. Costcuisine is not affiliated with Costco or any of its suppliers. In the event that Costcuisine receives compensation for a post from the manufacturer of a product or some other third party, the arrangement will be clearly disclosed (including where the manufacturer of a product provides Costcuisine with a free sample of the product).