Super addictive chocolate-covered pistachios!
Please note that this review was not paid for or sponsored by any third party. The opinions in this review are strictly my own. I am not affiliated with Costco or any of its suppliers. I am just a fan of the company. I write these honest reviews to help my fellow shoppers.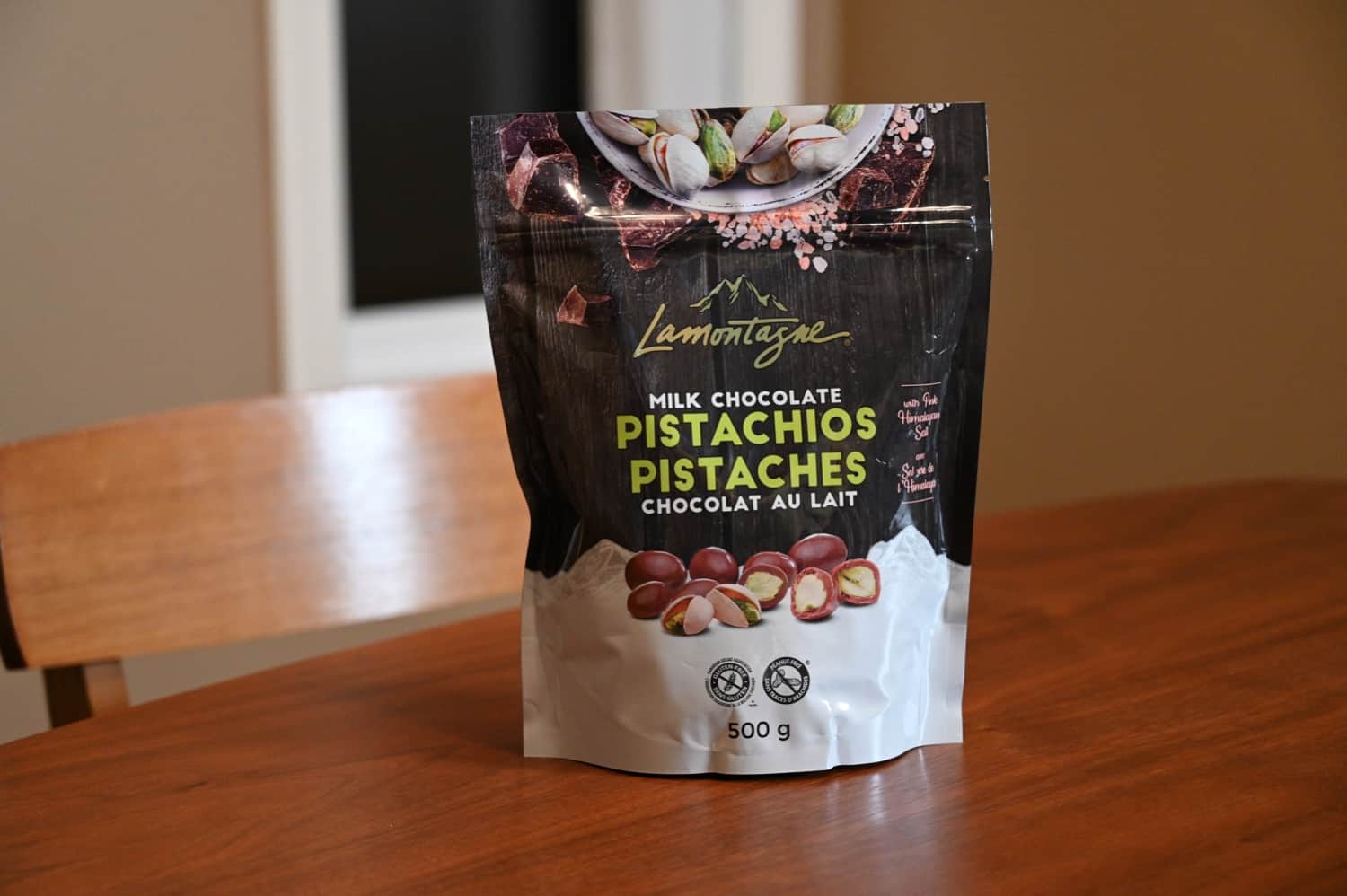 I haven't ate a ton of pistachios in my life, I guess you could say I'm more an almond kind of girl but I've never actually seen chocolate covered pistachios for sale in the grocery store so when I saw these Lamontagne Milk Chocolate Pistachios I decided to pick them up and try them. I've previously reviewed a product by Lamontagne that I really enjoyed, the Caffe Latte Almonds. These can be found in the snack/chocolate13 section at Costco and the item number is 1362394.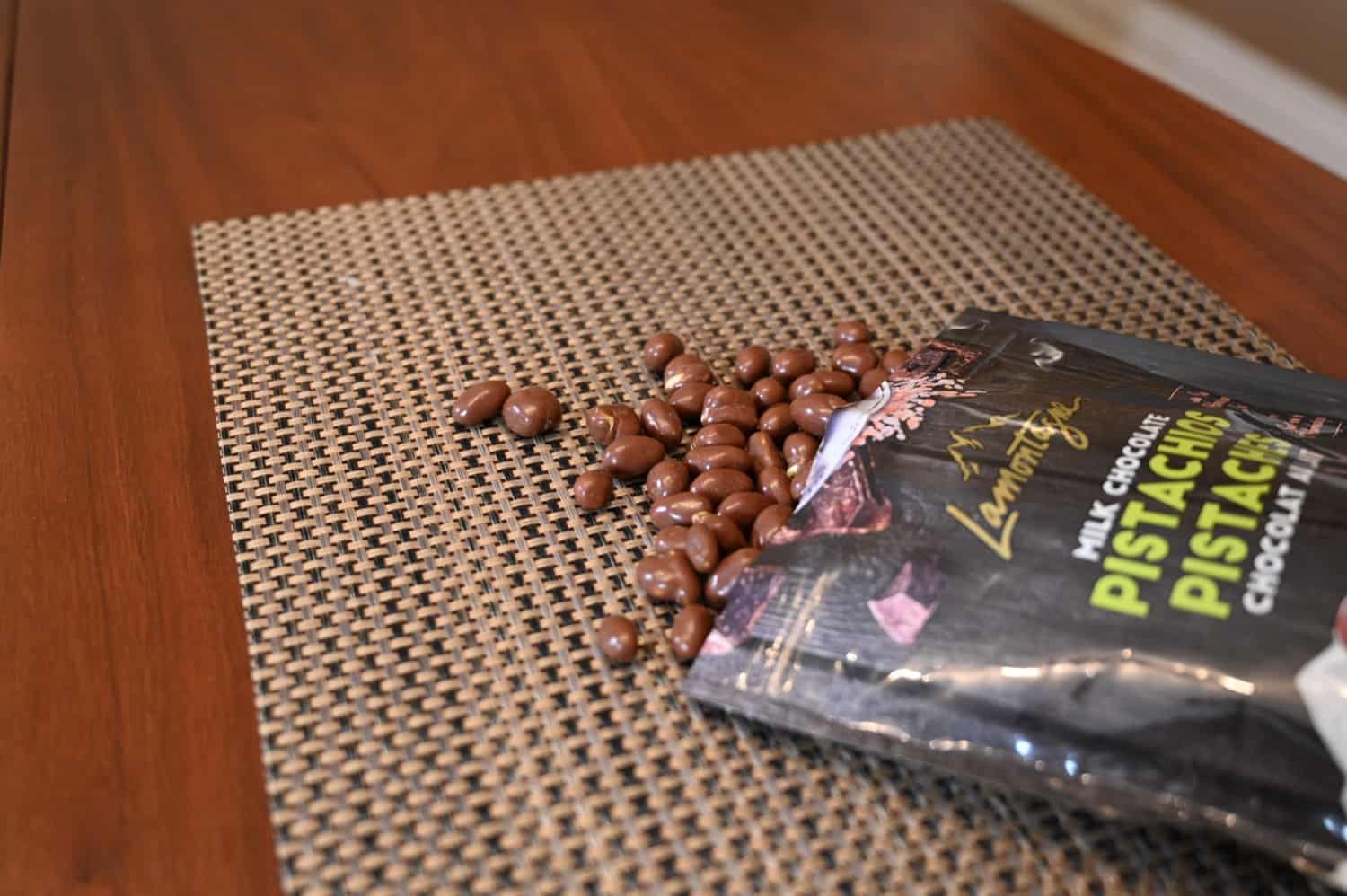 Taste
So yeah, these are addictive and it's easy to eat handfuls of them. They're much smaller than a chocolate covered almond or macadamia nut so you can fit a whole bunch in your mouth. The chocolate is sweet, smooth and melts in your mouth, it isn't cheap tasting and seems to be reasonable quality milk chocolate. The pistachios are nice and crunchy but their flavor is very mild, you don't taste a ton of pistachio because the chocolate flavor is stronger but you still notice the pistachio. These are really simple and pretty delicious.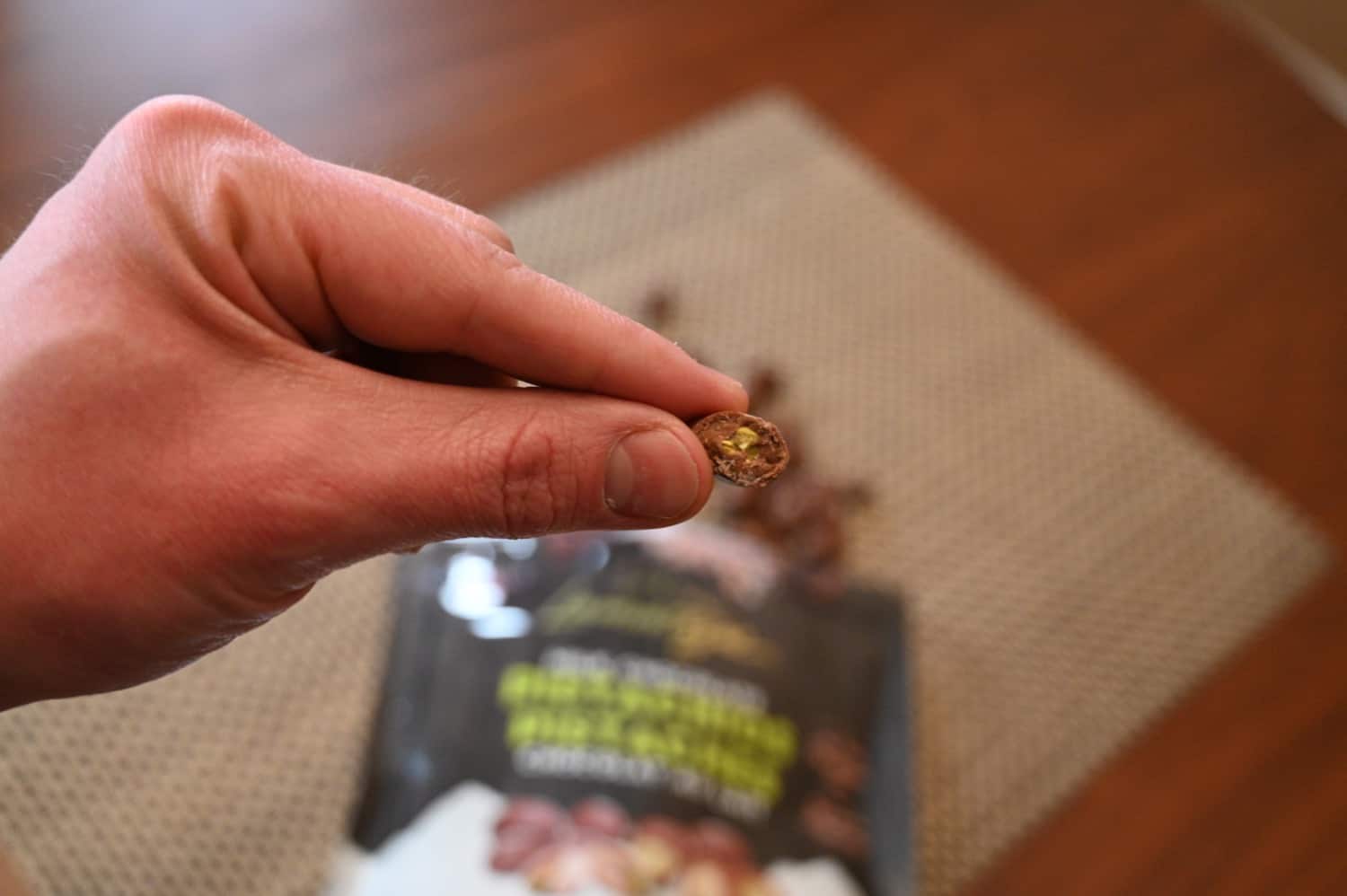 Cost
I paid $14.89 Canadian for the 500 gram bag of milk chocolate pistachios. This might seem a little expensive but try to remember that pistachios themselves aren't cheap!
Convenience
The bag is resealable so my milk chocolate pistachios will stay fresher longer. The best before date is about eight months from the date I purchased these. You can eat the Lamontagne Milk Chocolate Pistachios straight out of the bag or use them to decorate a cake, make cookies with them, add them to brownies or even top your bowl of ice cream with them.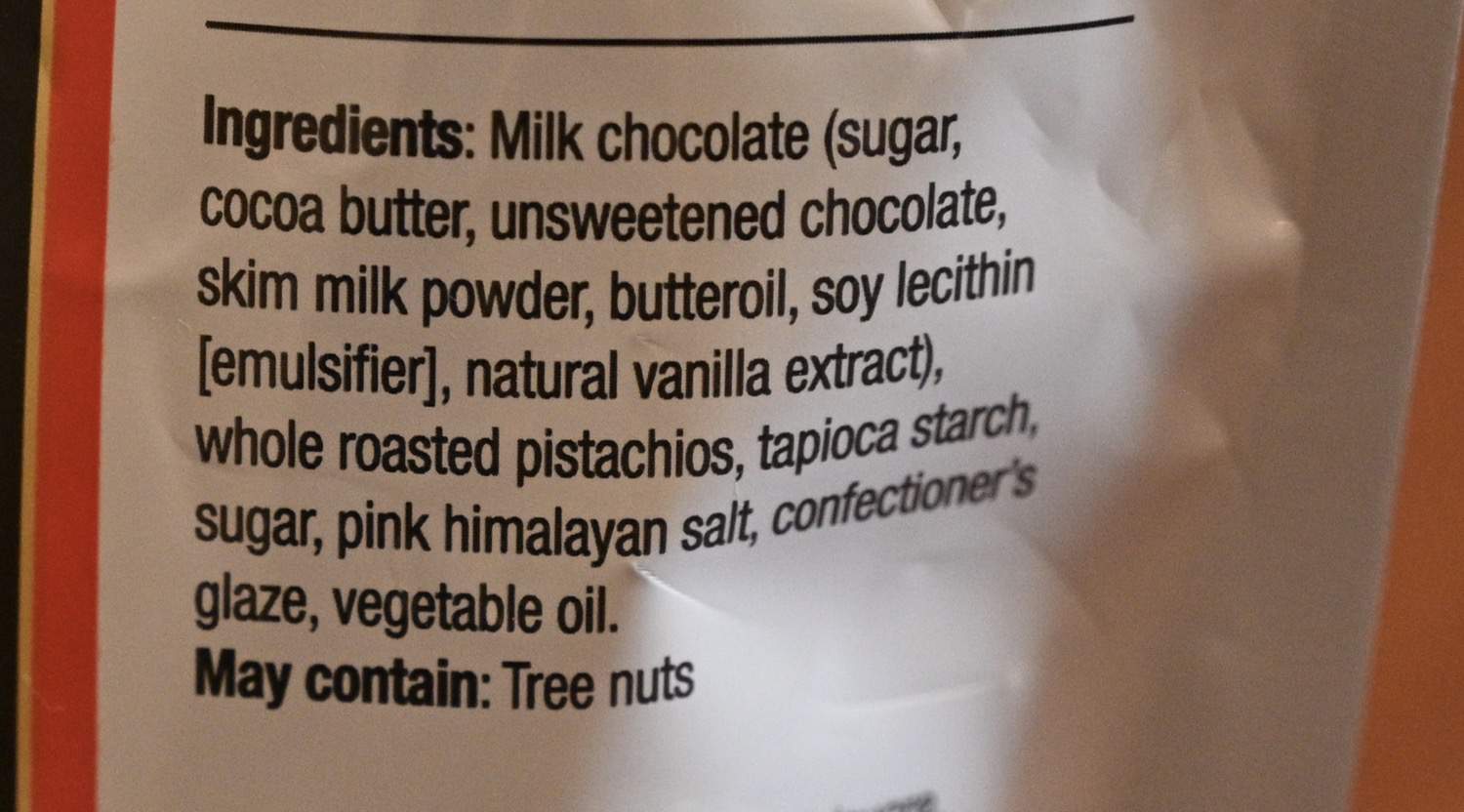 Nutrition
Not the healthiest but not as bad as you'd think! 38 pieces is 220 calories, 14 grams of fat, 19 grams of carbohydrates, two grams of fibre, 15 grams of sugar, five grams of protein and 55 mg of sodium. These are certified gluten free.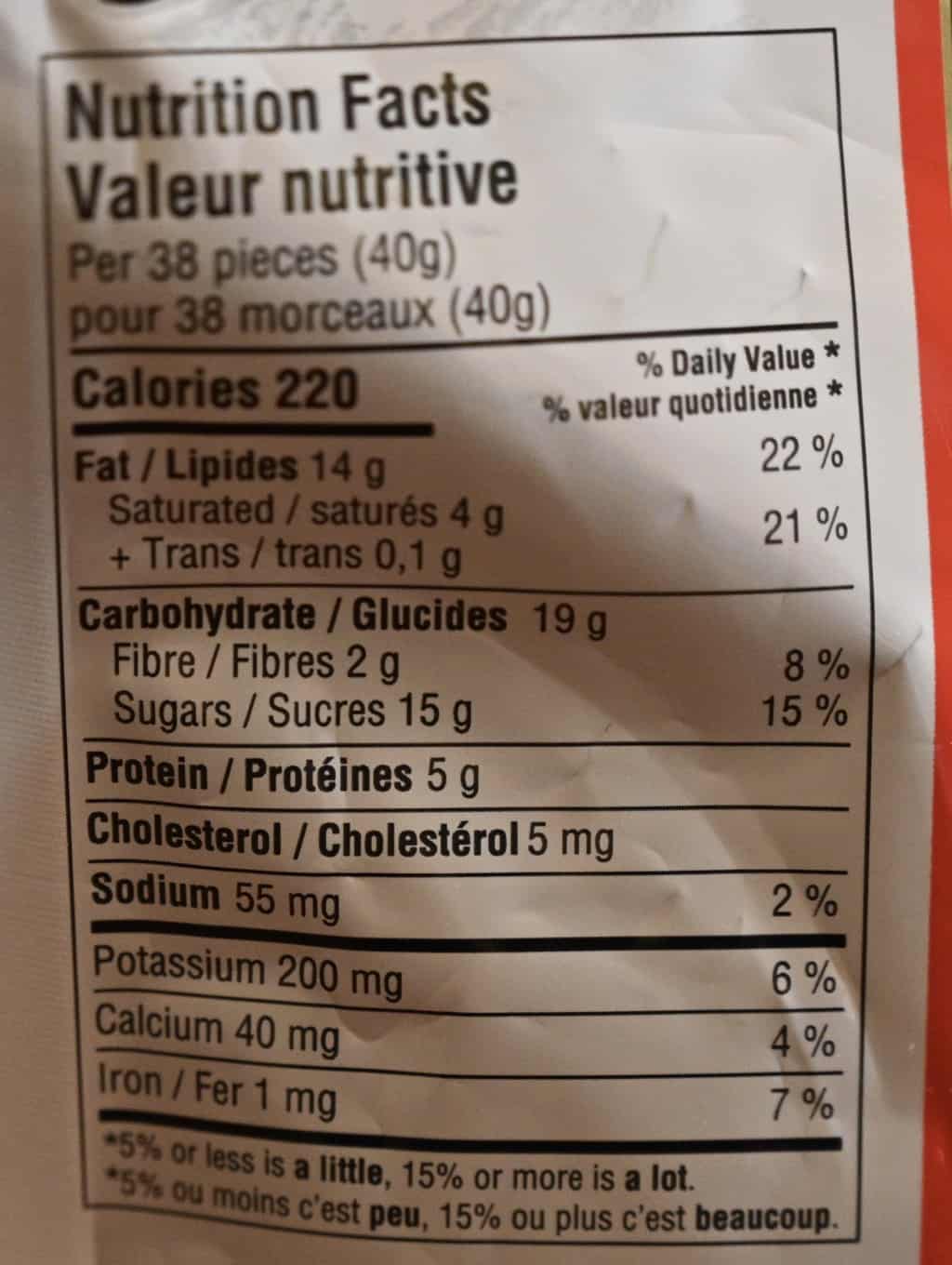 I'm totally going to use the rest of my bag to whip up some cookies! I also gave my mom some because she likes pistachios so these are awesome for any pistachio fans.
Taste: 9/10
Cost: 8/10
Convenience: 10/10
Nutrition: 3/10
Leave a comment if this review was helpful and also share what your thoughts are on this product!