Not my favorite Lindt chocolates but still delectable!
Please note that this review was not paid for or sponsored by any third party. The opinions in this review are strictly my own. I am not affiliated with Costco or any of its suppliers. I am just a fan of the company. I write these reviews to help my fellow shoppers.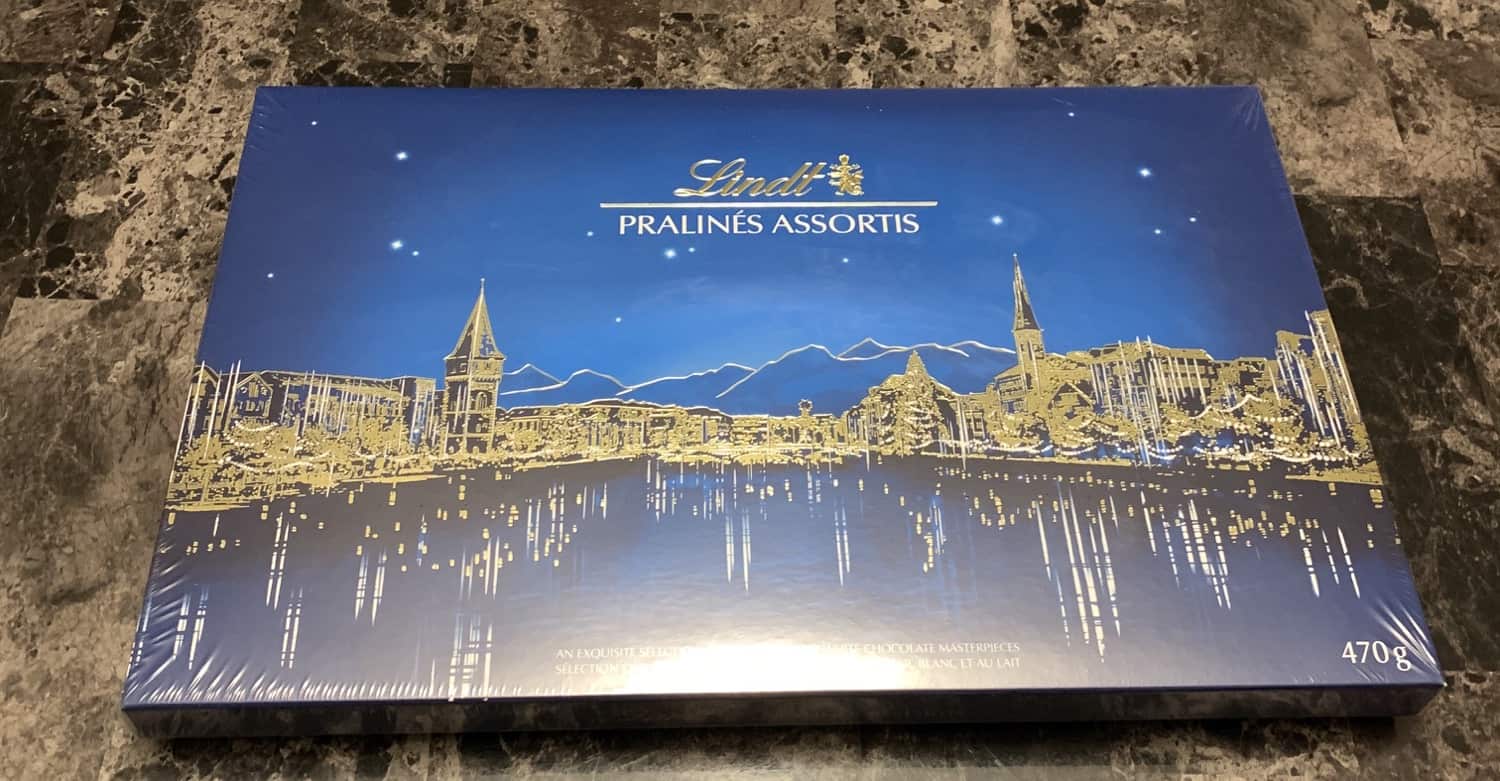 As promised, I'm reviewing a ton of Costco Christmas/seasonal aisle delights. I always enjoy Lindt chocolate so I decided to pick up the Costco Lindt Pralines Assortment. This was found in the Christmas/chocolate aisle near the back of the store. Item number is 1438496.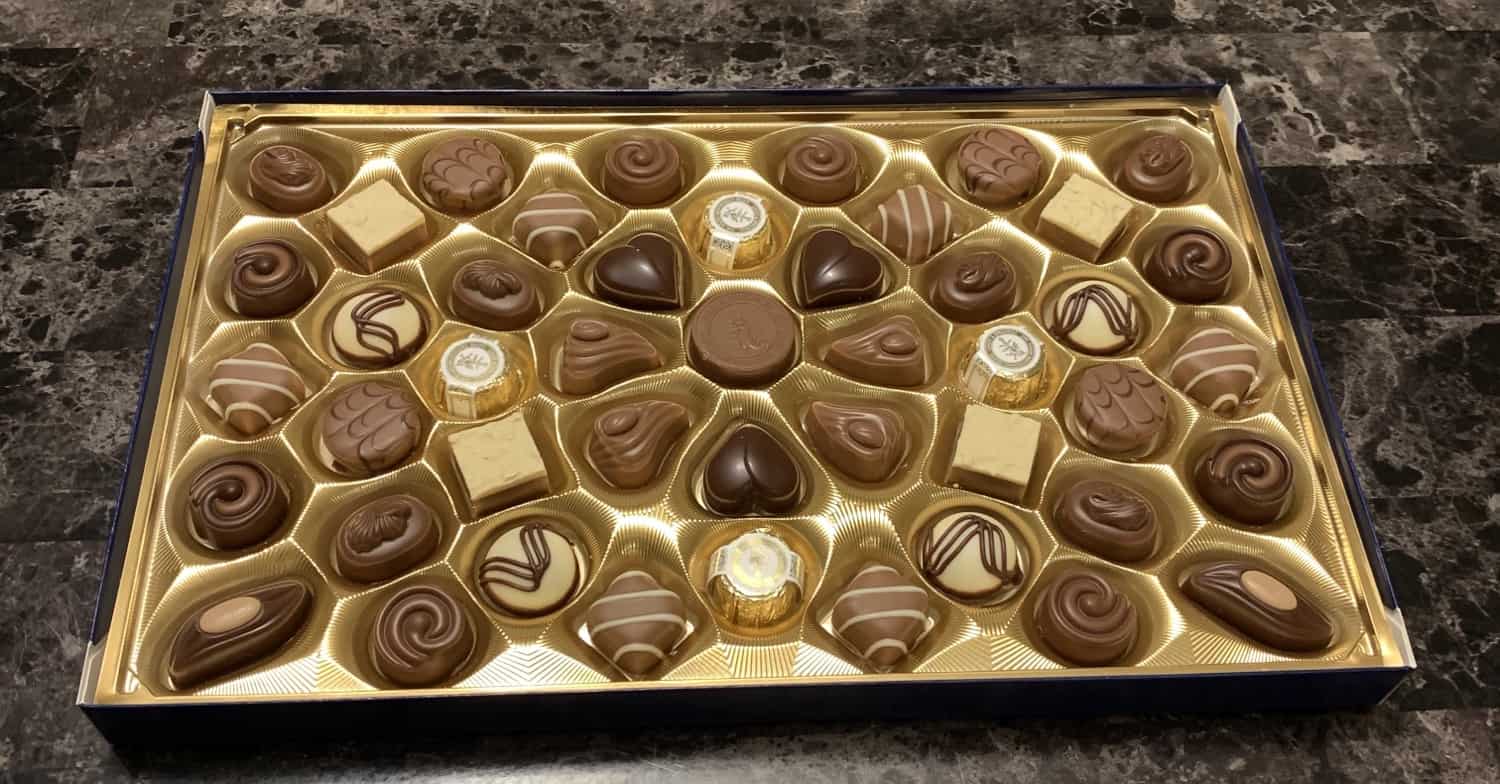 Taste
The flavors in the box are crunchy praline, dark chocolate mousse, chocolate delight, orange marzipan, hazelnut marzipan, crunchy hazelnut gianduja, chocolate orange heart, caramel almond, caramel, almond hazelnut nougat, almond praline and hazelnut nougat! The orange ones aren't my favorite, I found them much too sweet. The best ones in the box are definitely crunchy praline, chocolate delight, crunchy hazelnut gianduja, almond praline and hazelnut nougat. I liked most of the chocolates in the box and only had a few that were just okay. I'm not a huge caramel or marzipan fan so didn't love those but that's simply related to me not liking caramel that much! What I will say is that this box has a chocolate for every kind of taste preference. Also the chocolate itself is mid-level quality chocolate. Not cheap quality but not the most expensive or highest quality chocolate either.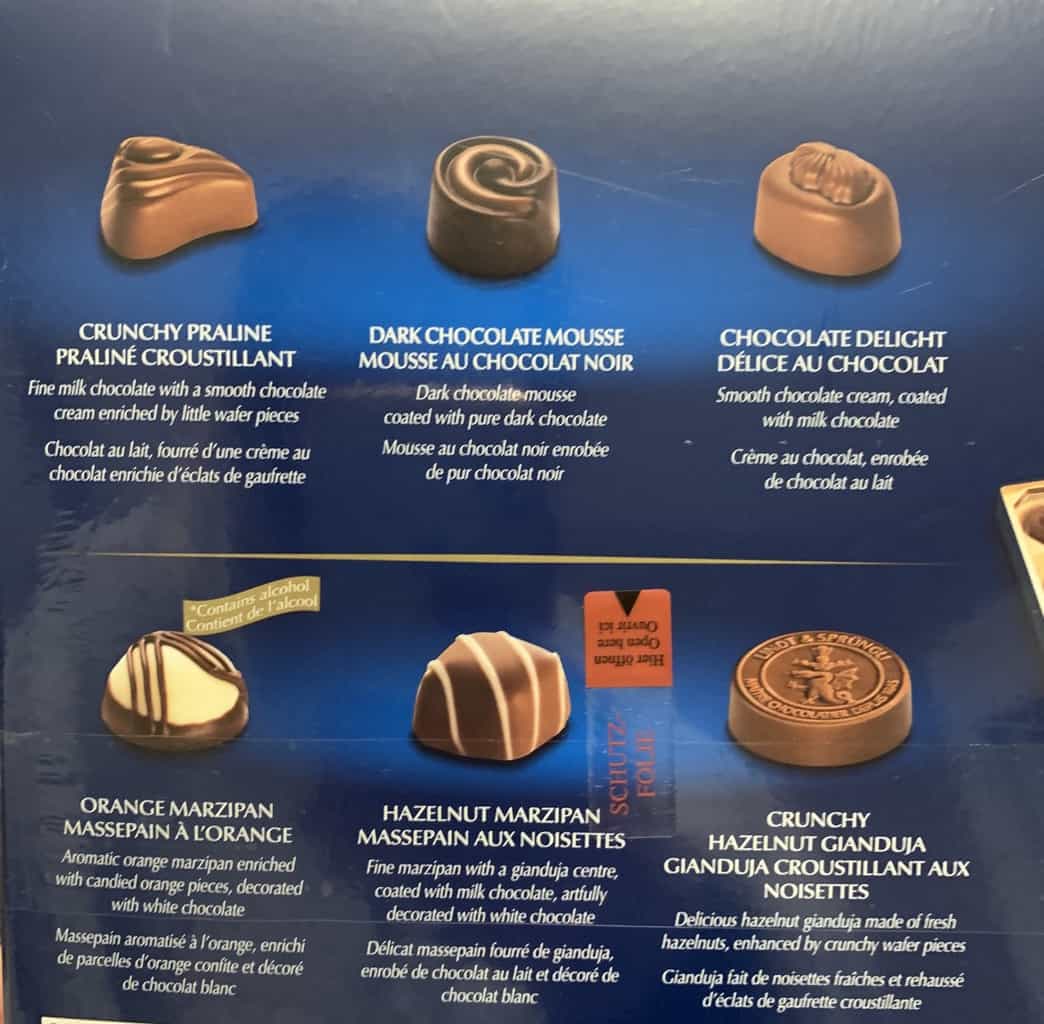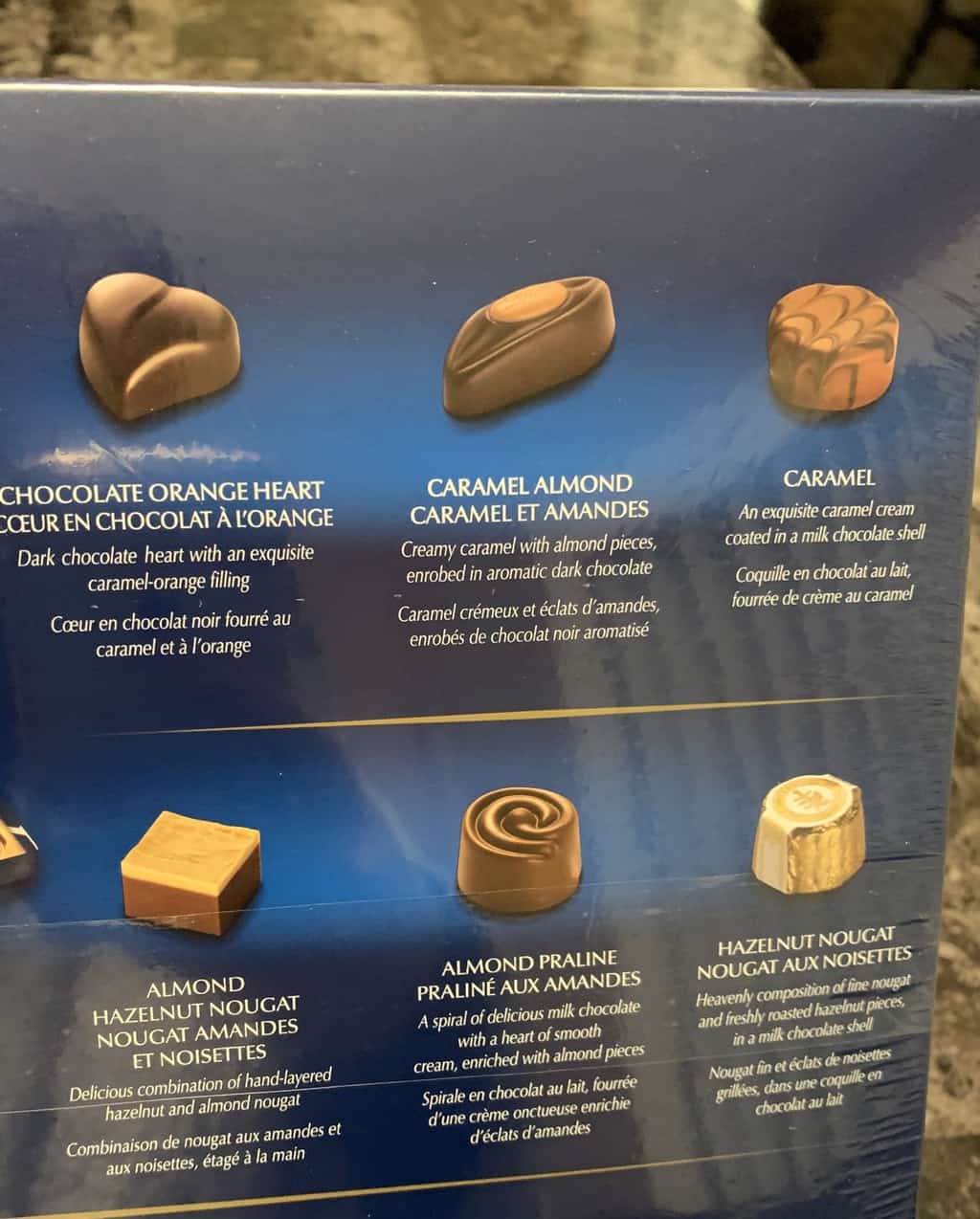 Cost
I paid $17.89 for the 470 gram box of Costco Lindt Pralines Assortment this includes 46 chocolates. Not exactly the cheapest box of chocolates but definitely not the most expensive.
Convenience
A great gift for Christmas for teachers, neighbors, friends or loved ones. Also every house needs a big box of chocolates put out to dive into whenever anyone feels like a chocolate! The best before date is about eight months from the date we purchased the chocolates.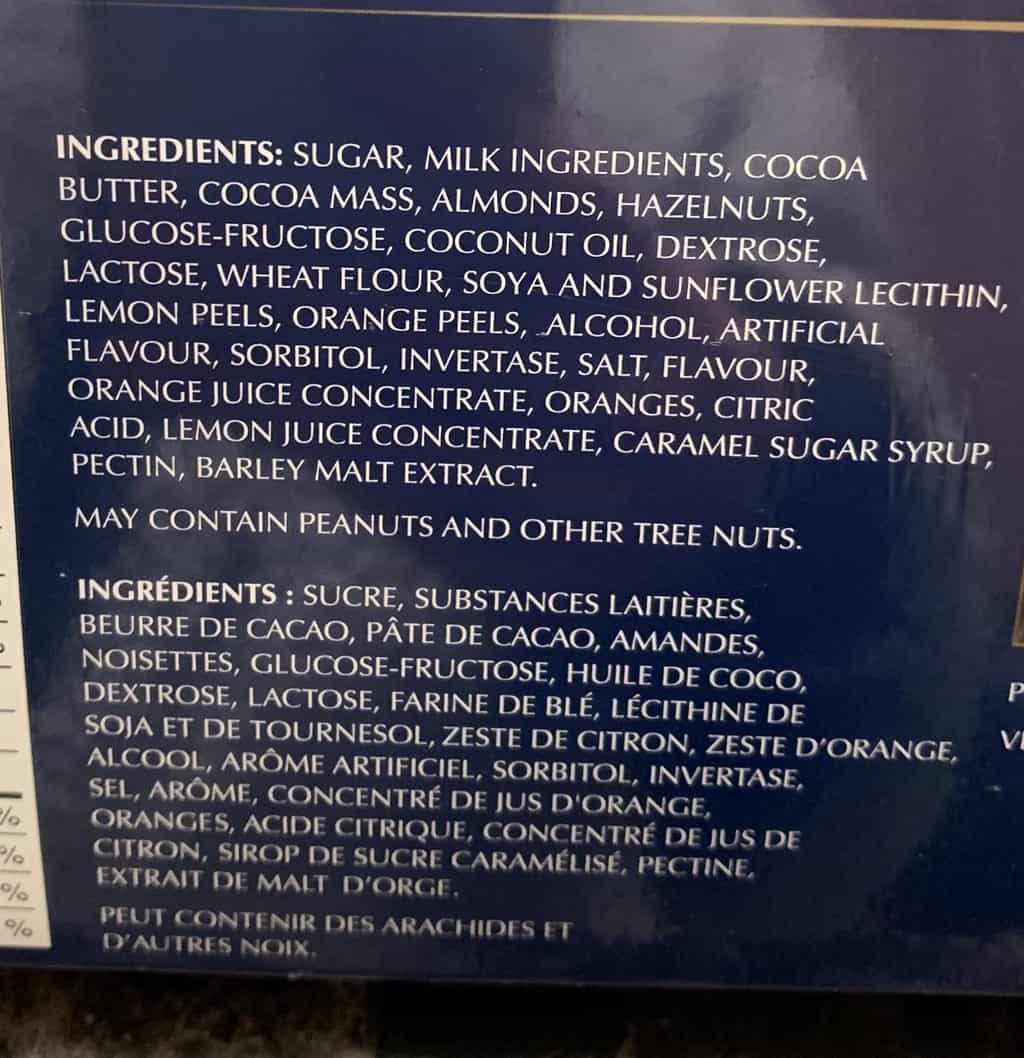 Nutrition
Four chocolates is 220 calories, 14 grams of fat, 25 mg of sodium, 22 grams of carbohydrates, one gram of fibre, 21 grams of sugar and three grams of protein. Not healthy but 'tis the season right?!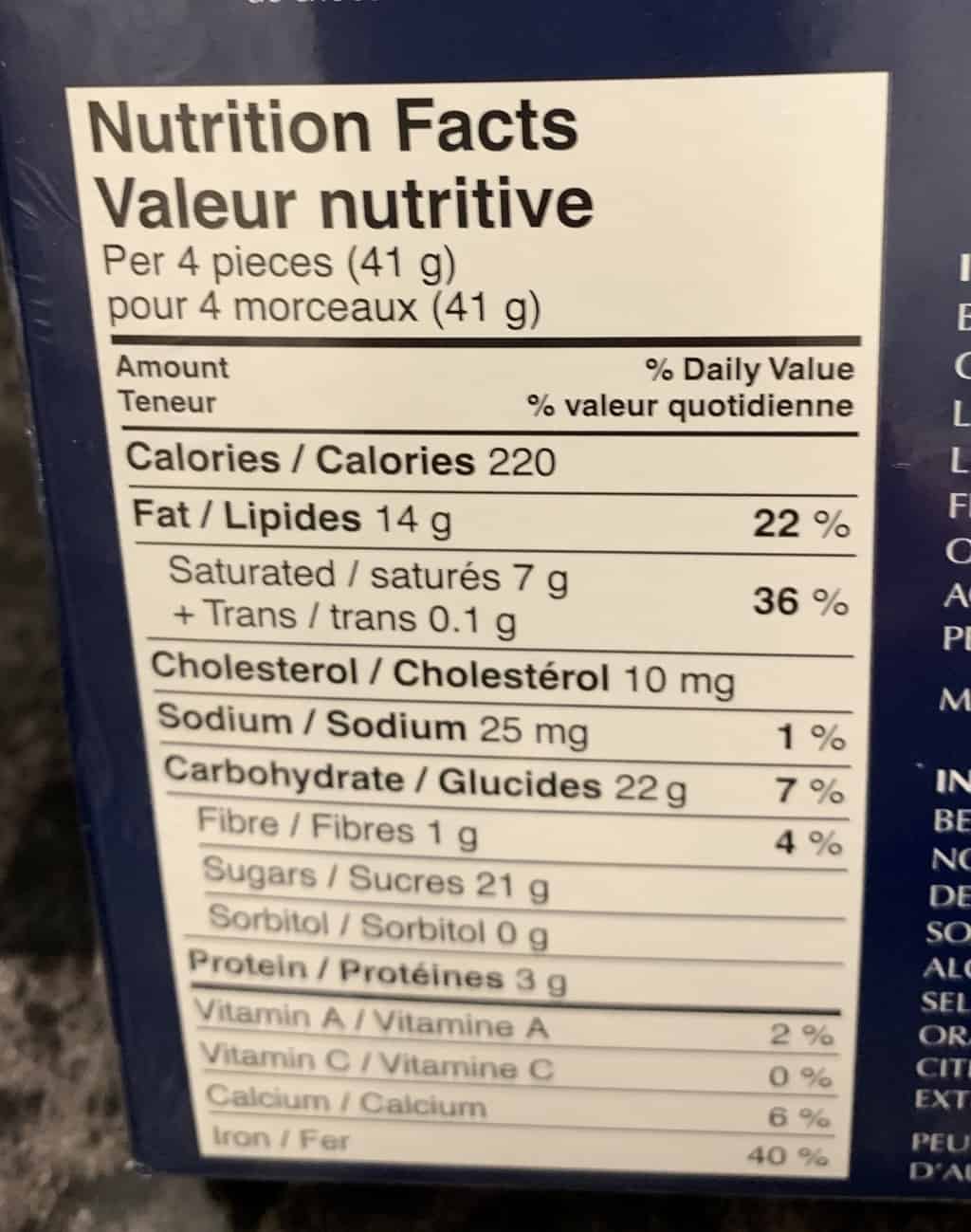 These aren't my favorite Christmas chocolates to be honest. I'd much rather indulge in a few of the Costco Kirkland Signature Salted Caramel Macadamia Clusters.
Taste: 7/10
Cost: 7/10
Convenience: 10/10
Nutrition: 0/10
What's your favorite box or brand of chocolates to buy for the holiday season?