These are actually ahhhh-mazing!
Please note that this review was not paid for or sponsored by any third party. I purchased this product with my own money and the opinions in this review are strictly my own. I am not affiliated with Costco or any of its suppliers. I am just a fan of the company. I write these reviews to help my fellow shoppers.

I had never really tried passion fruit until I was in Hawaii and it's there in Maui that I fell in love with anything flavored with passion fruit or lilikoi. When I saw the Marie Morin Mango & Passion Fruit Cheesecake at Costco I knew I had to try them.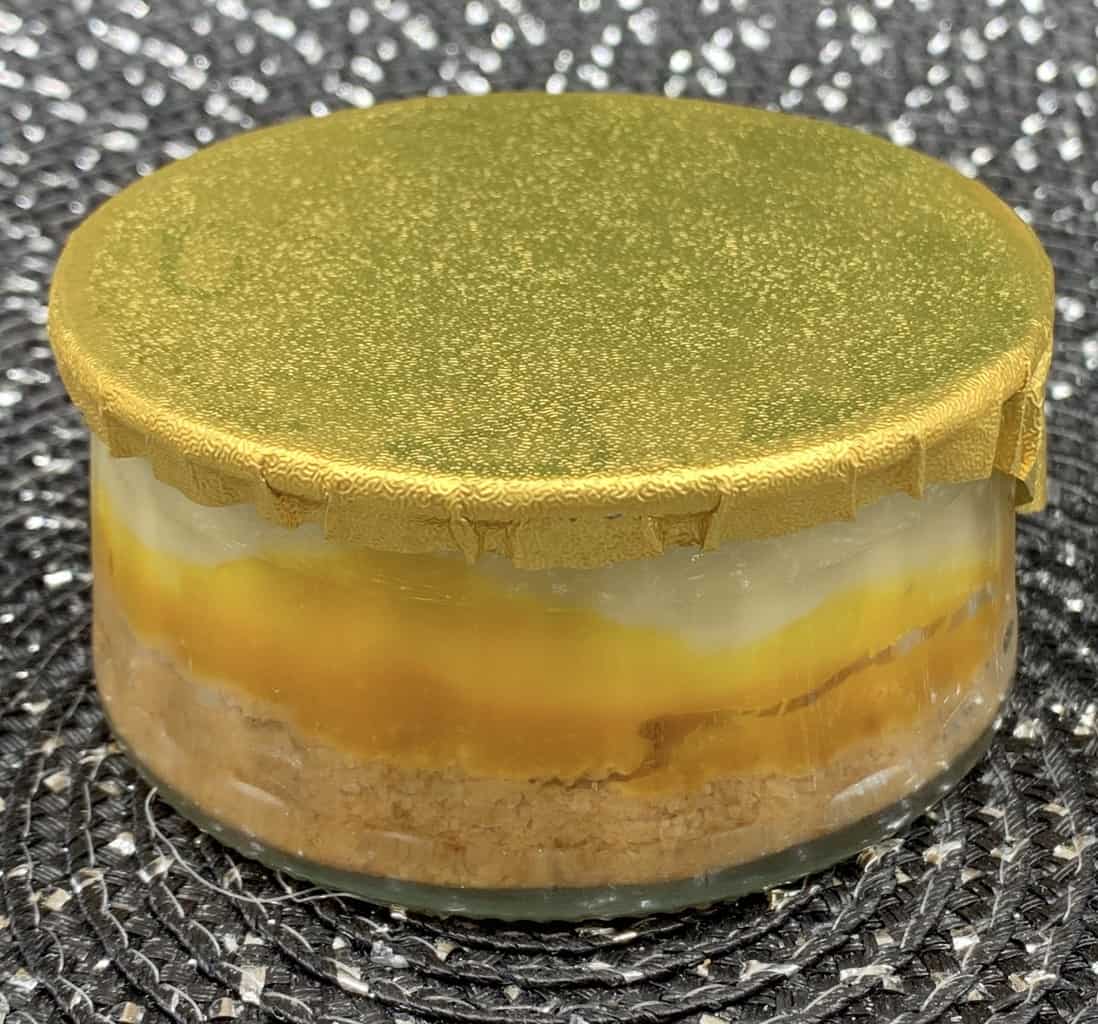 Taste
If you like exotic fruit and cheesecake you'll absolutely love these. They are very delicious! The mango and passion fruit coulis is sweet, tangy and very flavorful. The cheesecake is creamy, smooth and light. The graham crumb crust adds texture while accentuating the cheesecake and coulis. The cheesecake tasted decadent and unique! You don't find mango passion fruit cheesecake everywhere.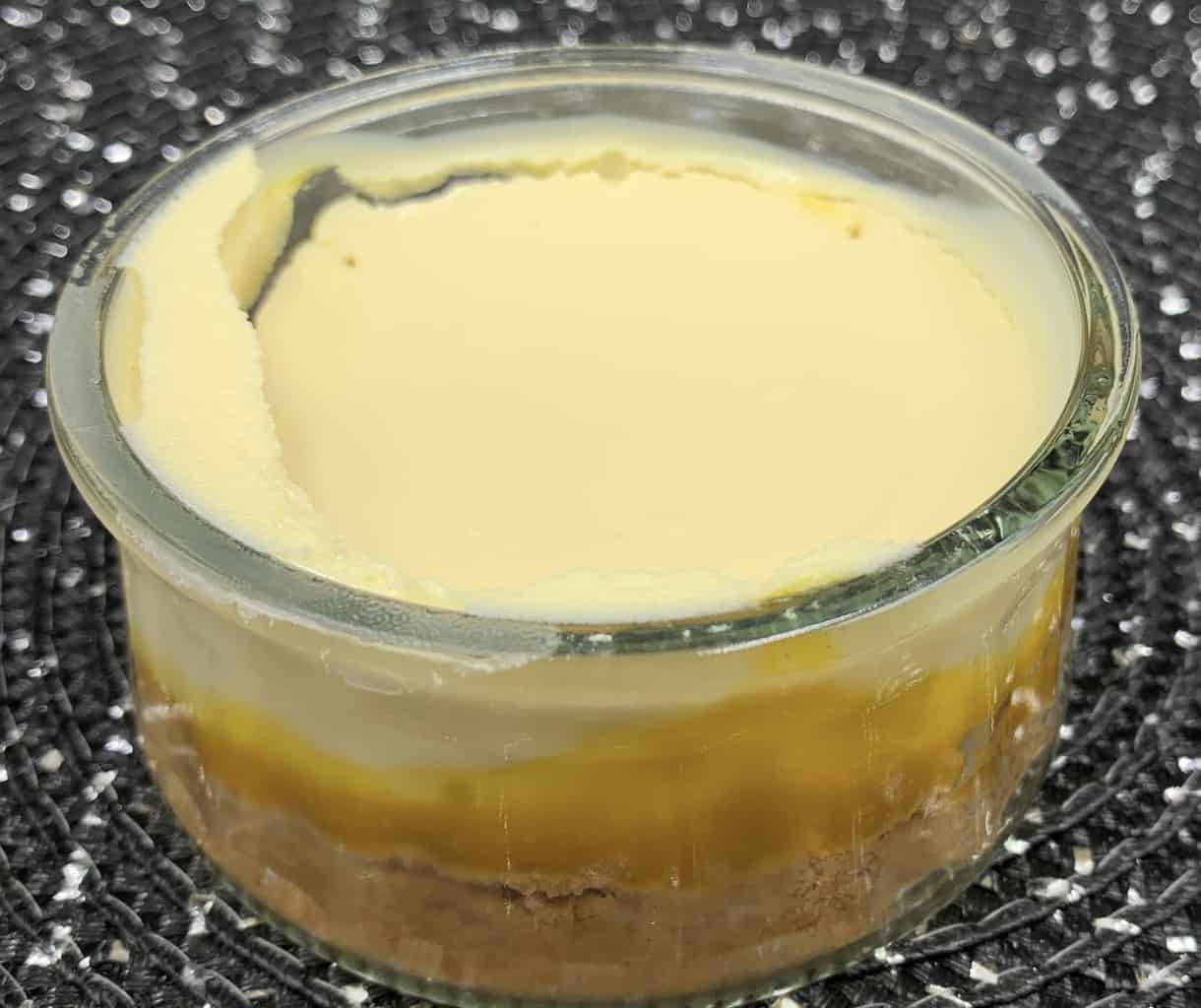 Cost
Eight individual small glass dish cheesecakes cost $11.99 Canadian. The cheesecakes are quite small but they also taste high quality and come in fancy little glass dishes with a pull off top. You're paying extra for the packaging for sure.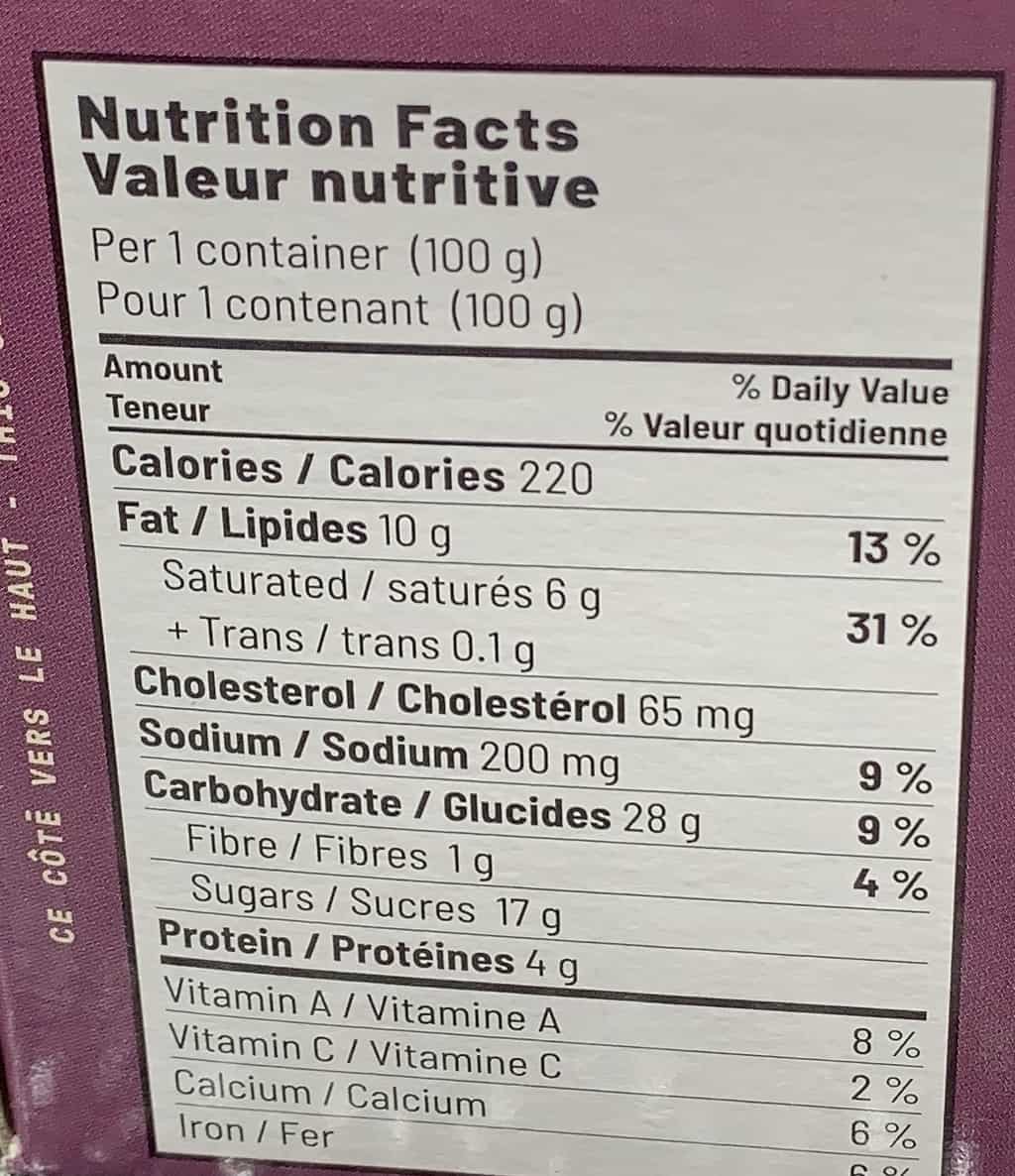 Convenience
These are very convenient for a delicious, fancy dessert! All you do is pull off the top and enjoy. They do need to be kept refrigerated and the best before date is just over three weeks from the date I purchased the cheesecakes.

Nutrition
A 100 g cheesecake is 220 calories, 28 grams of carbohydrates, 10 grams of fat, 200mg of sodium, 17 grams of sugar and four grams of protein. These definitely aren't healthy and the amount of actual cheesecake in each dish isn't that much; I could easily eat two of these. Trust me though, the calories, sugar and fat are worth it.
These Costco Marie Morin Mango & Passion Fruit Cheesecakes blow the Marie Morin Crème Brulee out of the water. I would definitely repurchase these and am hesitant to share them with anyone other than Sean, haha.
Taste: 9.5/10
Cost: 7/10
Convenience: 10/10
Nutrition: 2/10
Are you a cheesecake fan? What's your favorite kind of cheesecake?