In need of a fancy-looking, fun dessert? Look no further – Costco has crème brûlée!
Please note that this review was not paid for or sponsored by any third party. I purchased this product with my own money and the opinions in this review are strictly my own. I am not affiliated with Costco or any of its suppliers. I am just a fan of the company. I write these reviews to help my fellow shoppers.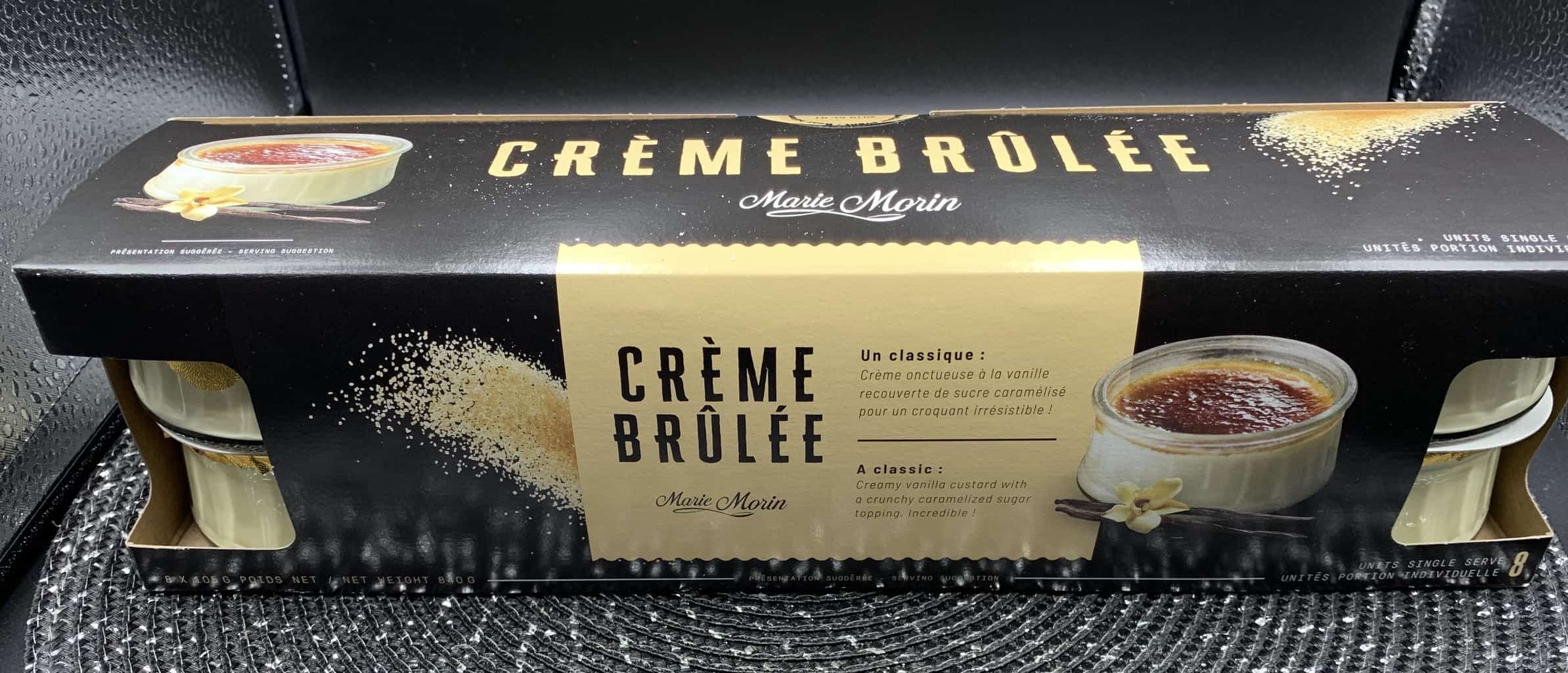 I've had crème brûlée from Costco before as a kid but I don't remember too much about it. All I remember is eating it and my parents keeping the cute fancy little glass dishes that the crème brûlée came in. Now I'm an adult living on my own and when I saw this crème brûlée at Costco, I knew I had to have it because I wanted to try it again and keep the cute little glass dishes as well.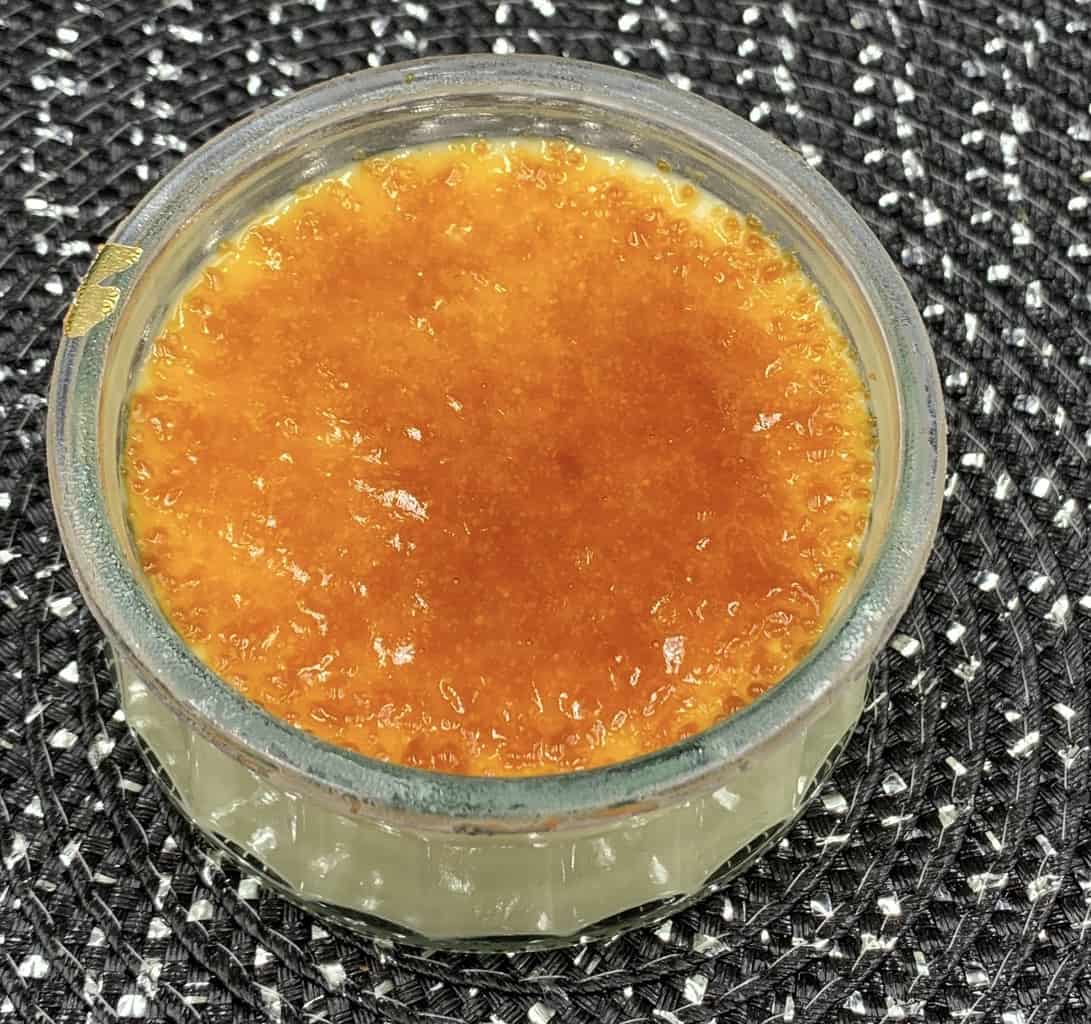 Taste
These are moderately sweet and not overly flavorful. You must like custard to enjoy these. I'm more of a cake or ice cream girl myself but I do enjoy crème brûlée occasionally at restaurants. Is the Marie Morin as good as restaurant crème brûlée? Not quite. Despite the high fat and sugar content, this tasted like a "light" dessert to me. It doesn't really fill you up like a heavy cake or cookies do. The custard itself is very smooth and creamy and also not too firm. It's a medium firmness so it maintains its form in the glass dish but melts in seconds in your mouth. The custard isn't obscenely sweet but also doesn't have any dimensional flavor going on. There's a slight hint of vanilla but mainly just tastes to me of a simple, monotone sweet custard. I guess I prefer crème caramel to crème brûlée because I like the custard having some kind of additional flavor to it. The "burned" or caramelized sugar on top definitely increases the overall appeal of the dessert but I found it to be a little difficult to shatter into smaller pieces so I ended up having plenty of mouthfuls of too much sugar and some of just straight custard. I did enjoy this crème brûlée each time we had it but it didn't knock my socks off.
Cost
These actually aren't as expensive as I would expect them to be. You get eight crème brûlée desserts in the package for $10.99 Canadian (not on sale). That's less than $1.50 per dessert which is pretty reasonable considering the amount of packaging they come in. I will mention that the amount of actual crème brûlée in each dish isn't a ton.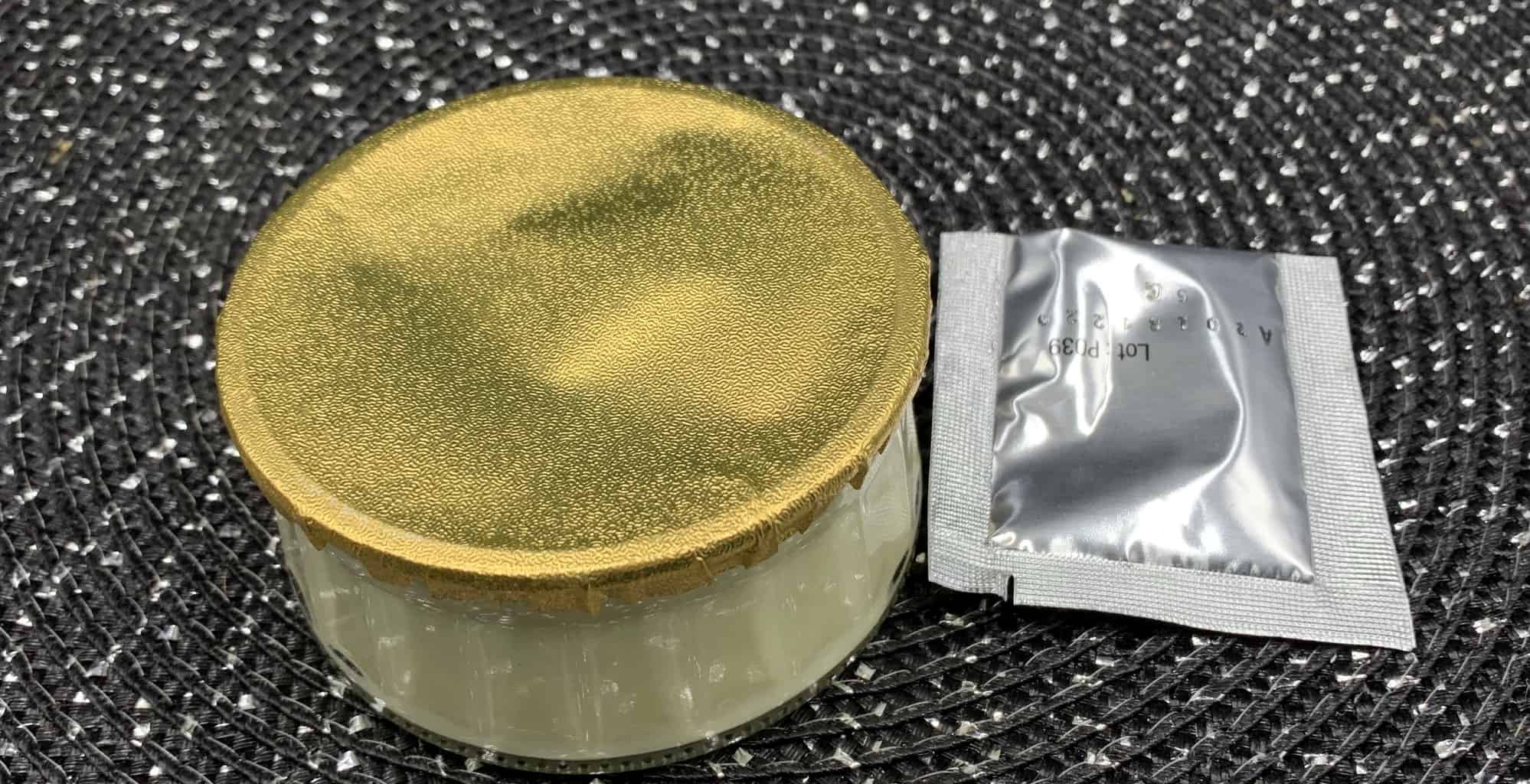 Convenience
These need to be kept refrigerated so make sure you have some room in your fridge for them! Each dessert comes in its own individual glass bowl with a foil seal over top. There are two ways you can prepare the brûlée to eat it. You can place the crème brûlée in your oven and use the broiler or you can use a kitchen torch. Each crème brûlée has an accompanying packet of sugar that you pour over top the custard and you can either set the crème brûlée in the oven to burn/caramelize the sugar or you can choose to use a kitchen torch. Sean was adamant that we buy a kitchen torch for these so now I'm the proud owner of a $50 dollar kitchen torch that I have no idea what I'll use for.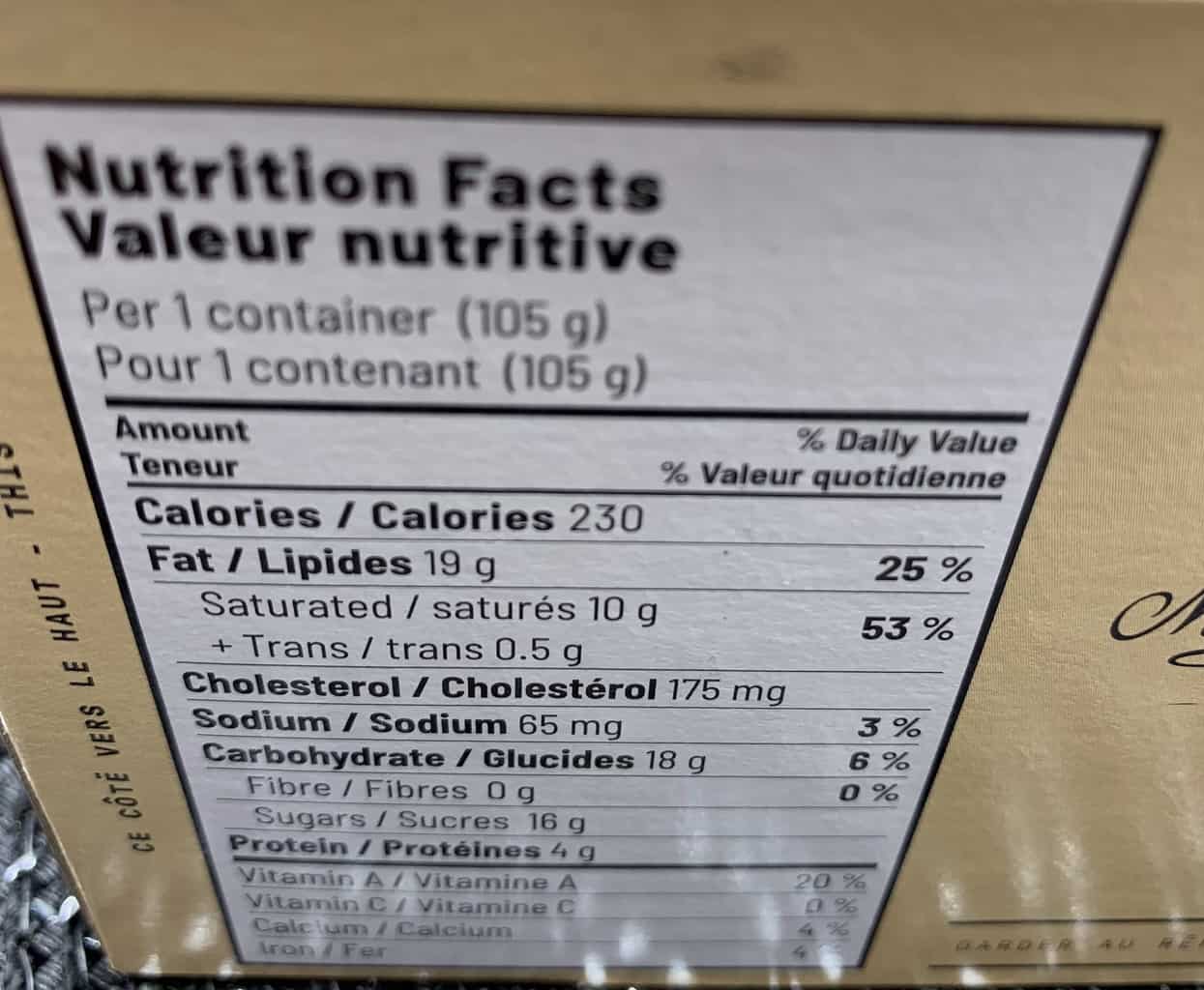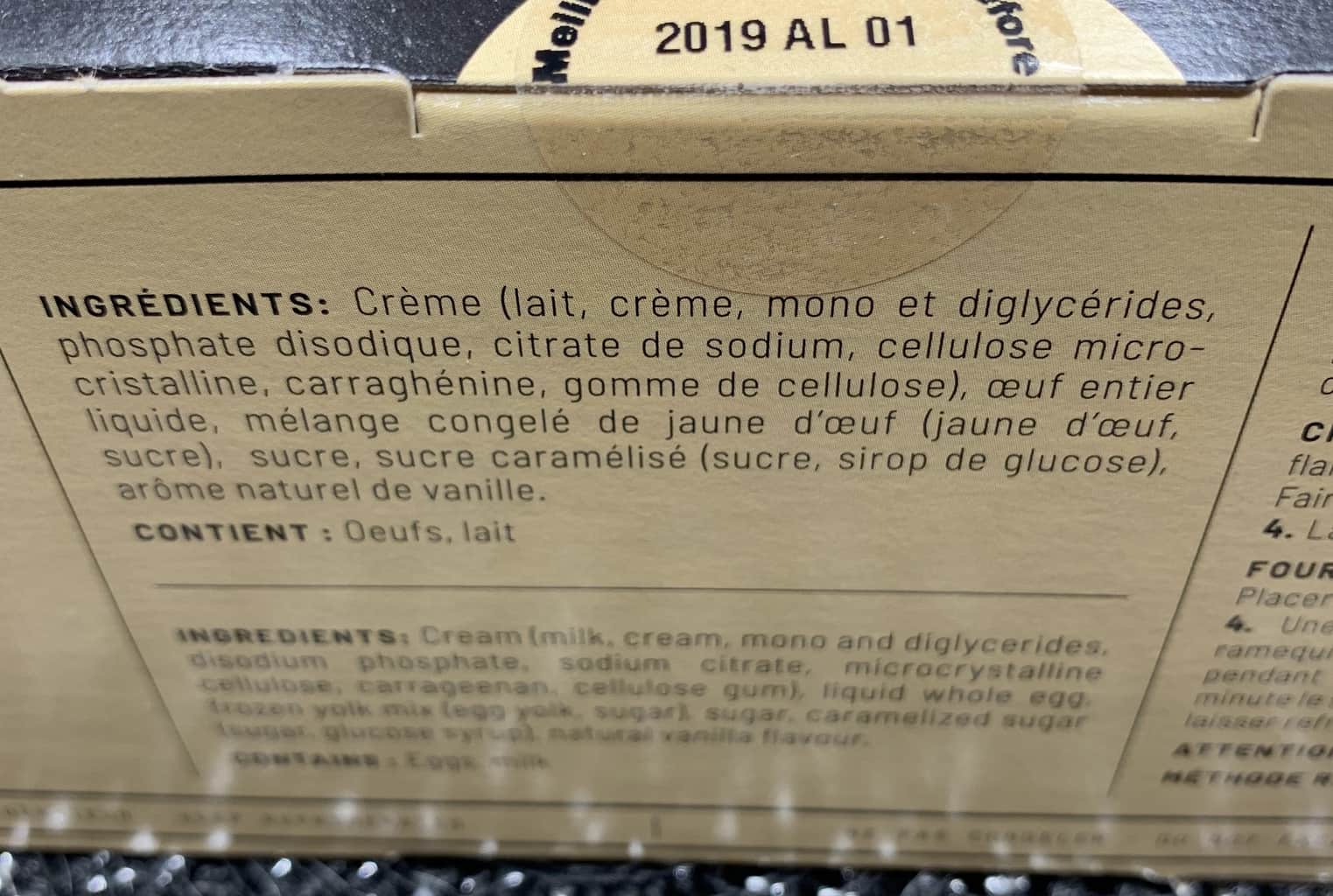 Nutrition
We know these are not going to be healthy. Each dessert is 230 calories, 19 grams of fat, 16 grams of sugar and four grams of protein. Actually, there's less sugar and calories than I would have expected there to be. The fat content is quite high though considering how small these desserts are. I apologize for the quality of the ingredients photo! The ingredients listed are cream (milk, cream, mono and diglycerides, disodium phosphate, sodium citrate, microcrystalline cellulose, carrageenan, celllulose gum), liquid whole egg, frozen yolk mix (egg yolk, sugar), sugar, caramelized sugar (sugar, glucose syrup, natural vanilla flavor.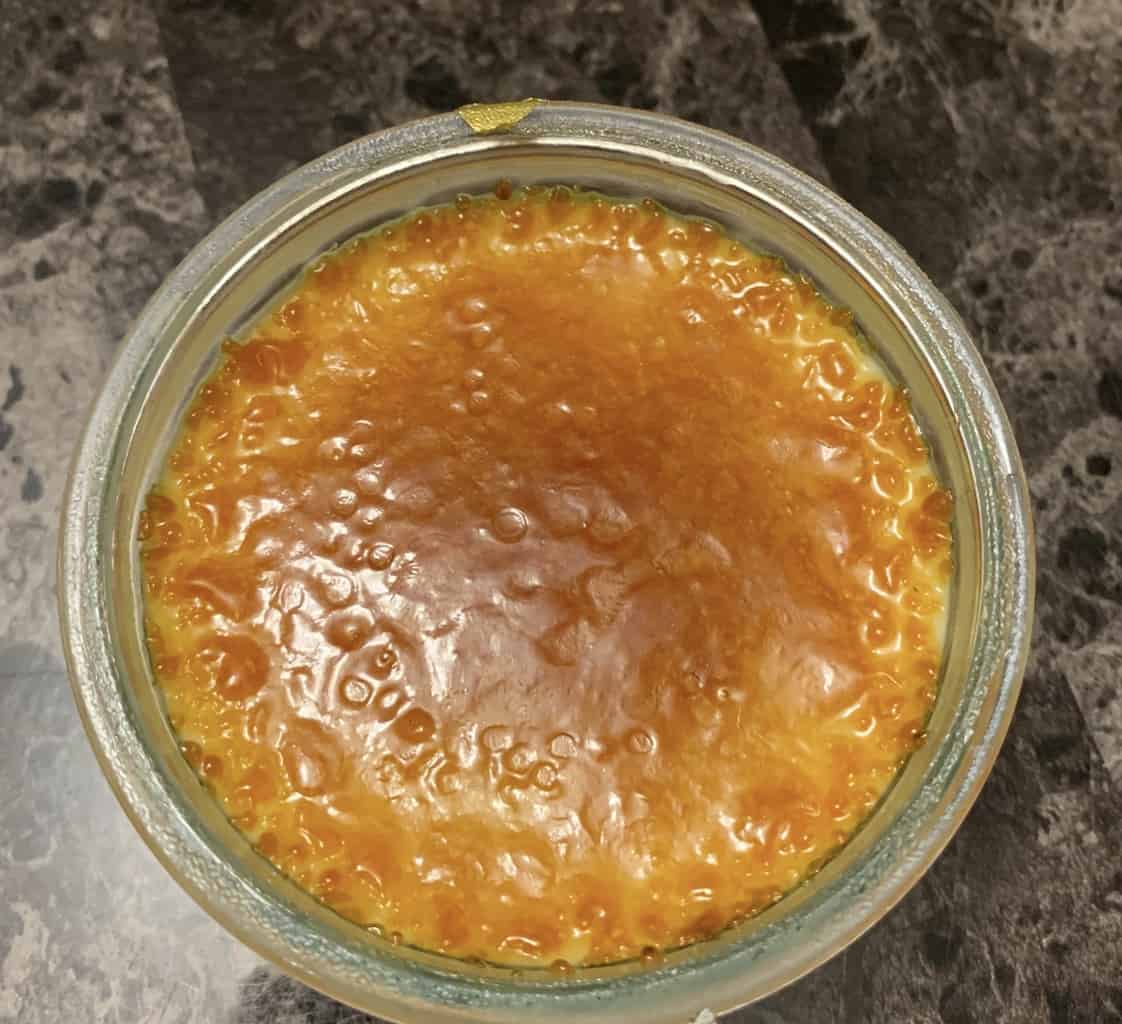 I think the Costco Marie Morine Crème Brûlée would be perfect for a dinner party or to have as a light dessert. I definitely think my appreciation for its aesthetic stands out to me more than its taste. Due to my preference for other desserts, we probably won't repurchase this again.
Cost: 8/10
Convenience: 8/10
Nutrition: 1/10
Taste: 7.5/10
Have you ever made your own crème brûlée?! Do you like crème brûlée? Why or why not?