A little too sweet for my sweet tooth!
Please note that this review was not paid for or sponsored by any third party. I purchased this product with my own money and the opinions in this review are strictly my own. I am not affiliated with Costco or any of its suppliers. I am just a fan of the company. I write these reviews to help my fellow shoppers. If you like my blog and want to show your appreciation, please follow me on Instagram or Facebook, or tell your friends to check out my blog!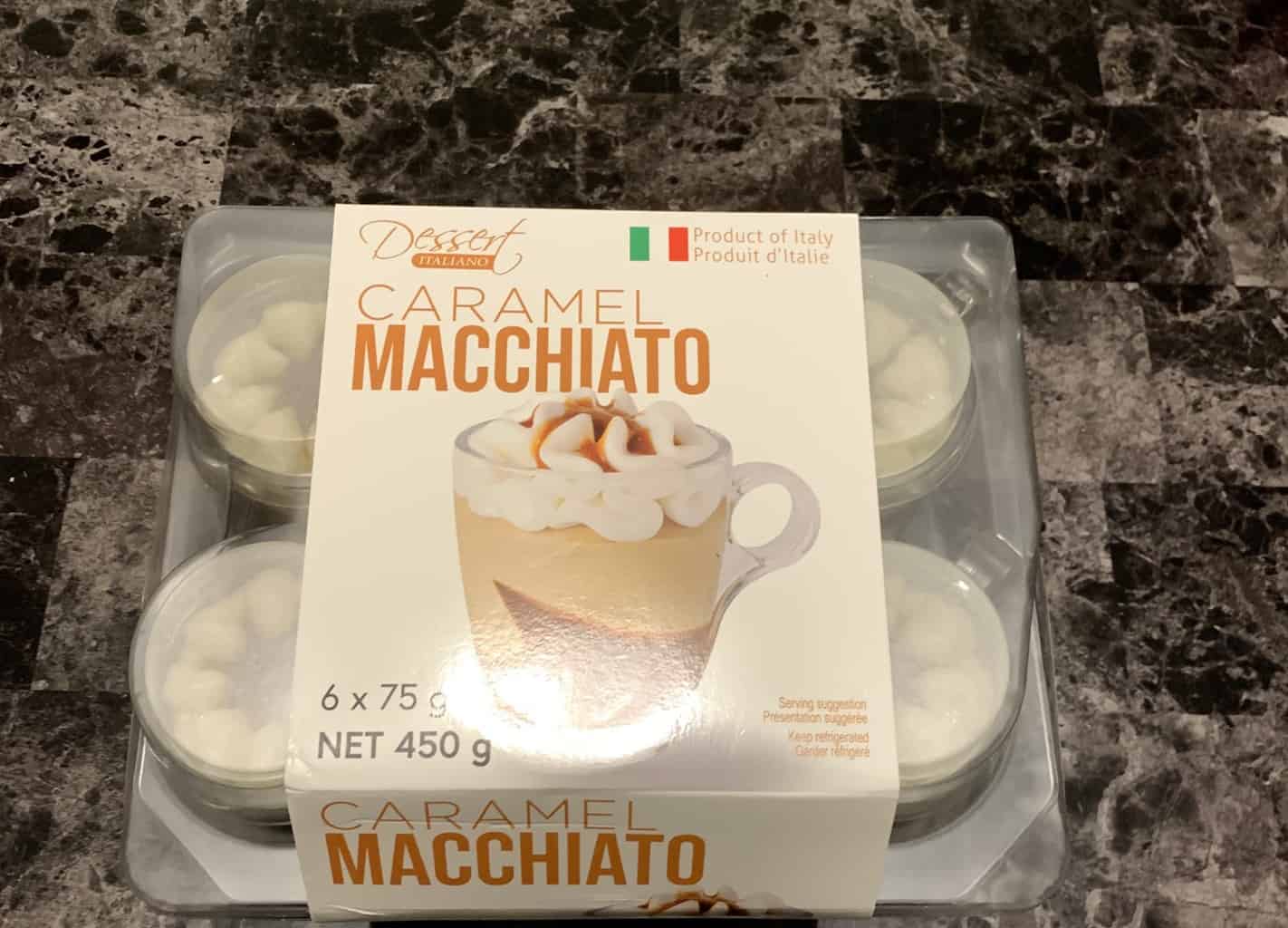 Time for a dessert review! Today I'm reviewing the Costco Dessert Italiano Caramel Macchiato desserts.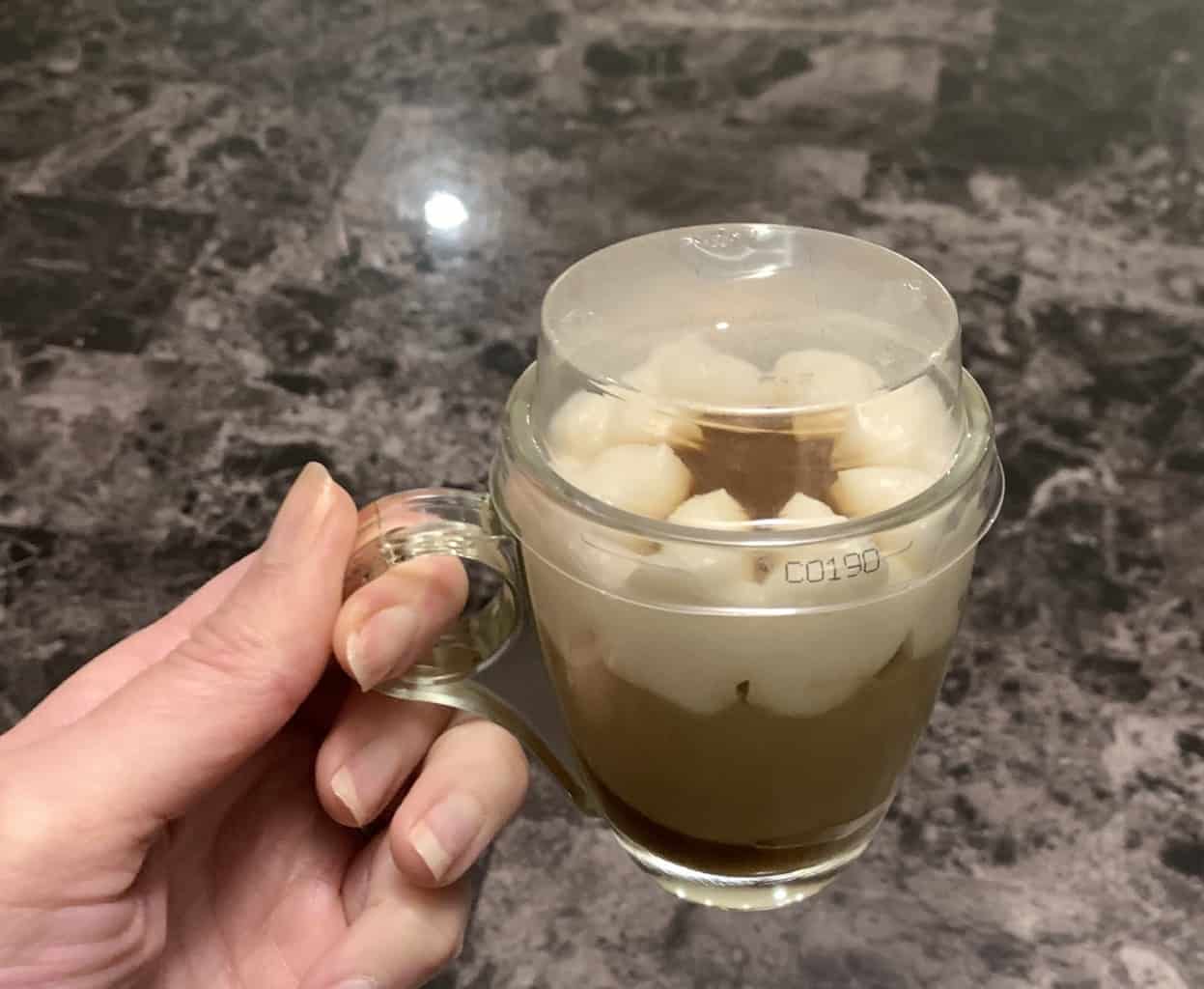 Taste
My husband and I have differing opinions on these desserts! To be honest, I found them way too sweet and only managed to eat about half before I got turned off while my husband enjoyed two and a half of these in one sitting and really liked them! There's a plain cream mousse layer on top with super sweet caramel drizzle in the middle and then there's a caramel/coffee mousse on the bottom. The mousse on the bottom tastes exactly like tiramisu mousse. The caramel in the middle is super sweet as well as the plain cream mousse on the top. These are pretty rich! They look a little small but I think that because they're so rich you wouldn't want them any bigger.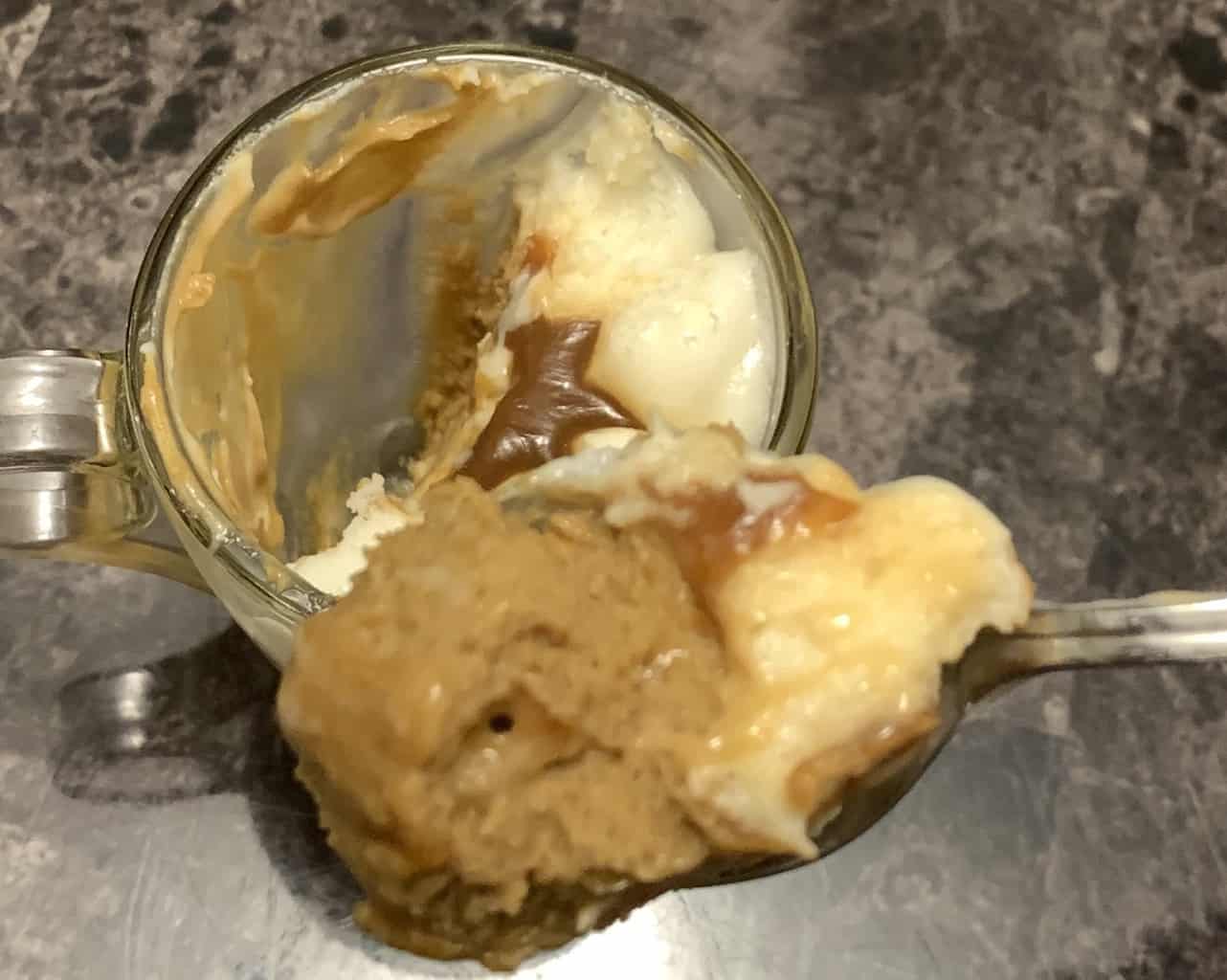 Cost
You get six caramel macchiato desserts in the pack and I paid $12.99 Canadian, which seems really expensive for six small desserts! You do get six little glass mugs that the desserts come in, they would be perfect for espresso.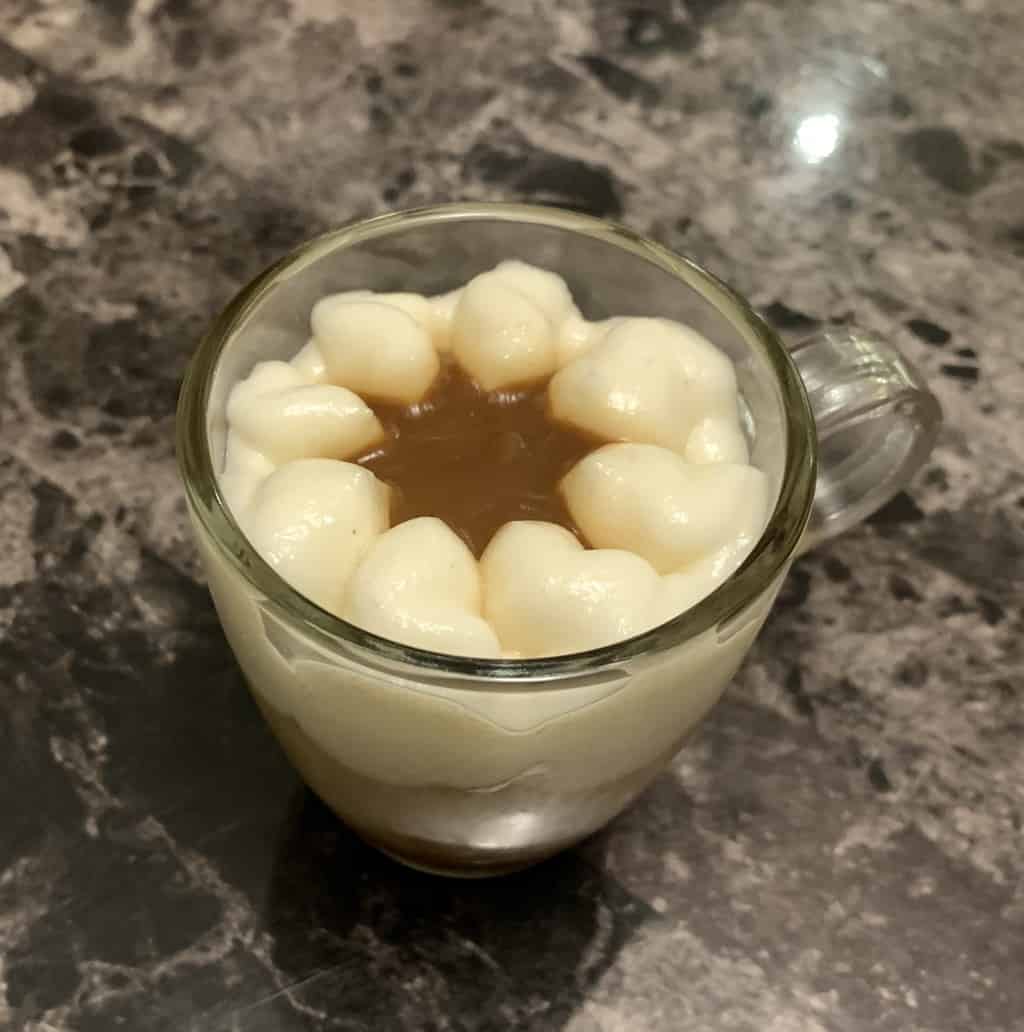 Convenience
The best before date was about 3 weeks from the date we purchased the desserts. Each dessert comes in a little glass mug with a plastic top. These are perfect for a dinner party or to have as a treat at home for a special dessert occasion!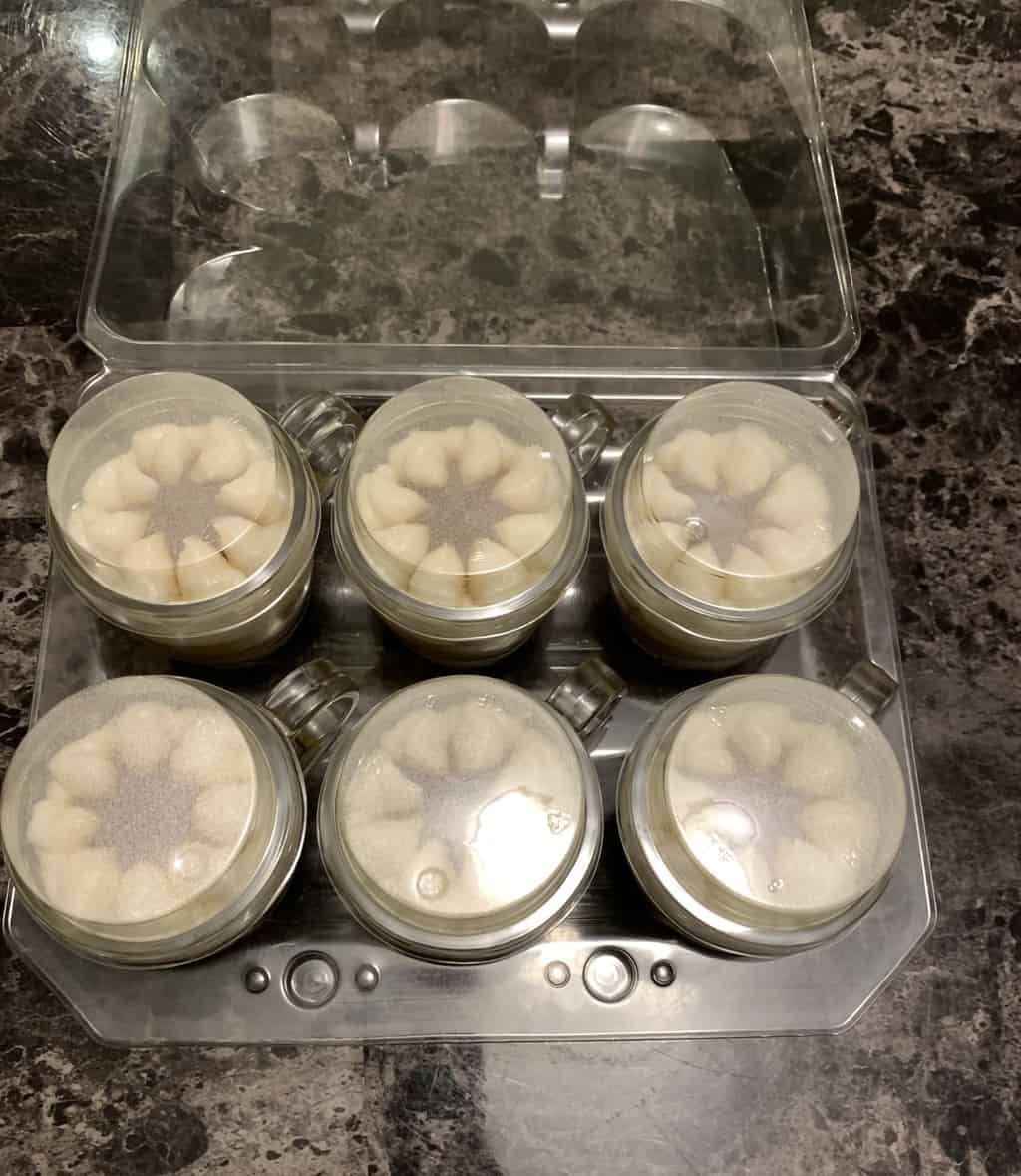 Nutrition
One glass of dessert is 260 calories, 11 grams of fat, 33 grams of carbohydrates, one gram of fibre, 20 grams of sugar, four grams of protein, and 40 mg of sodium. The ingredients list is pretty much what I'd expect to see for a dessert like this!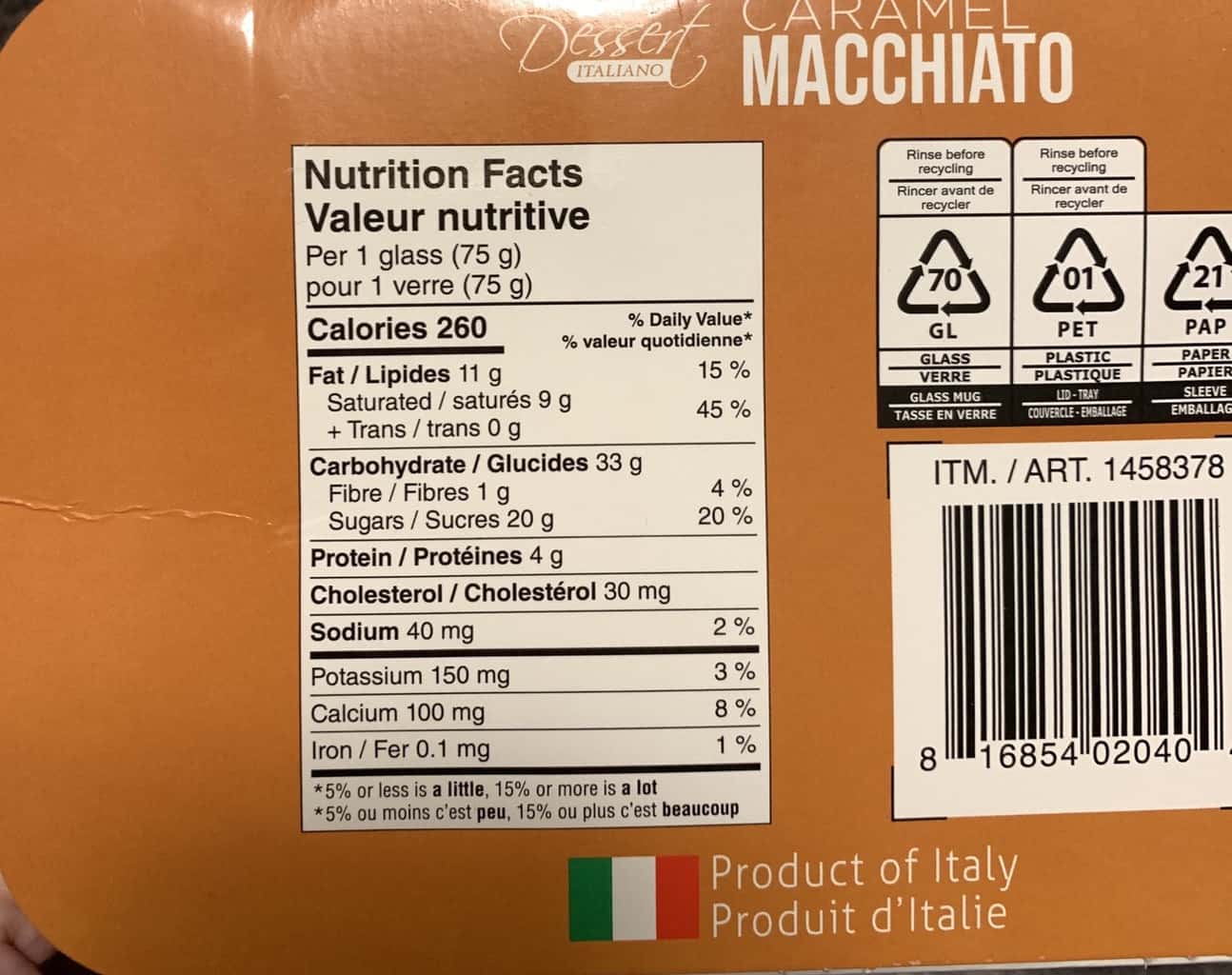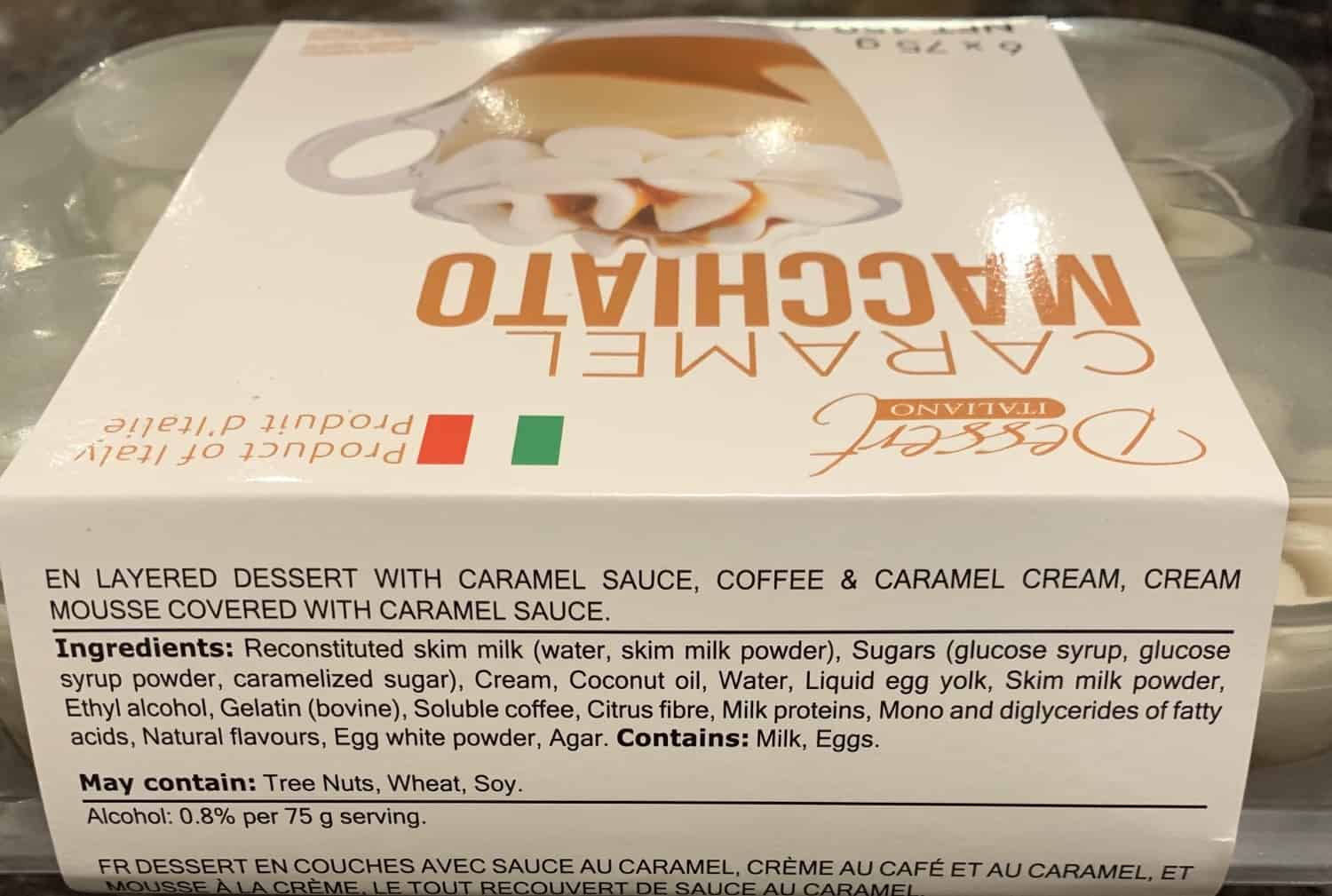 I'm glad we tried this. I much prefer the Costco Dessert Italiano Tiramisu over these as they were a little less sweet.
Taste: 7/10
Cost: 4/10
Convenience: 10/10
Nutrition: 0/10
What's your favorite fancy looking dessert from Costco?