The difference between crème brûlée and caramel flan is the toppings. Crème brûlée isa custard topped with crystallized sugar that is torched or broiled to form a hard crust. Caramel flan is a cutard topped with a liquidy, soft caramel. The company Marie Morin makes both a crème brûlée and a caramel flan. How does the Costco Marie Morin caramel flan compare to the crème brûlée?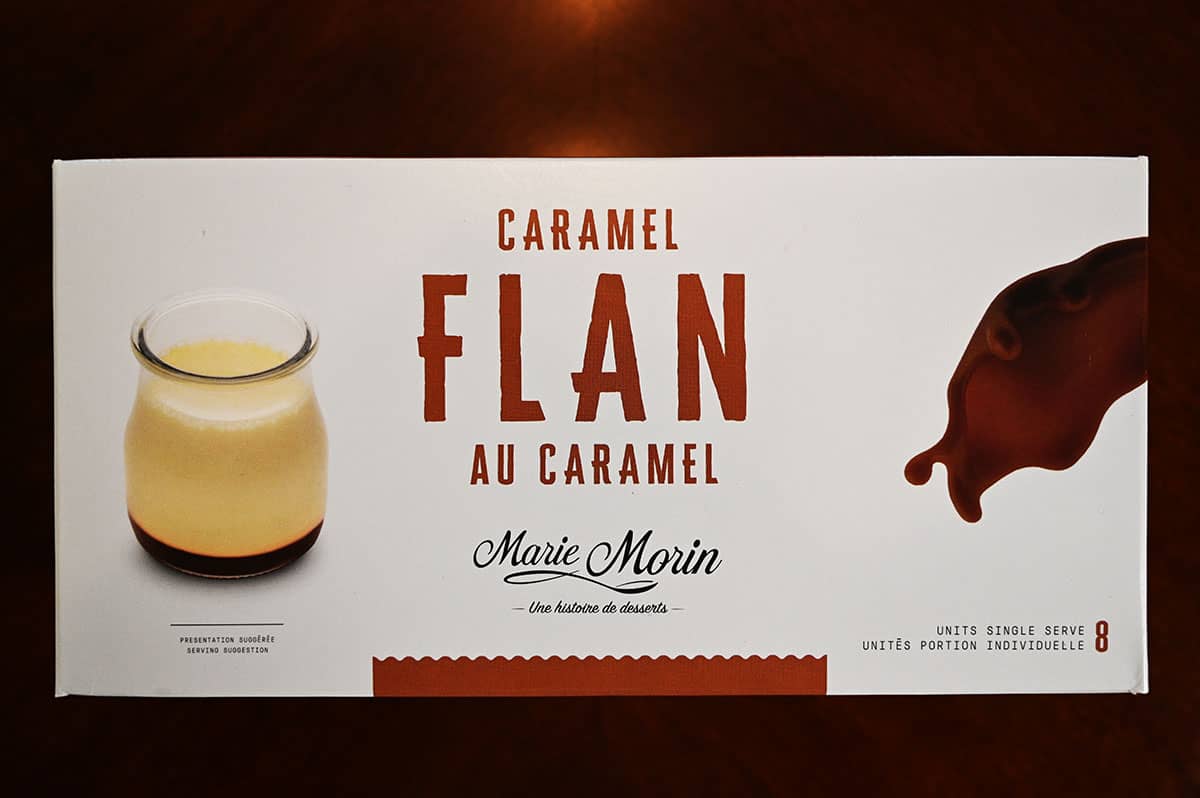 I love trying new refrigerated desserts at Costco and during my last Costco visit, I saw this caramel flan and wanted to try it. I've tried crème brûlée from the same company, Marie Morin and it's quite delicious so I have high hopes for this caramel flan!
Other refrigerated desserts from Costco I've reviewed are the Costco Marie Morin Crème Brûlée, Costco Delici Belgian Chocolate Soufflé, Costco Kirkland Signature Tuxedo Cake, Costco Dessert Italiano Caramel Macchiato, Costco Dessert Italiano Tiramisu, Costco Delici Sea Salt Caramel Mousse and the Costco Kirkland Signature Tiramisu Cake.
Location in Store
You can find the caramel flan in the refrigerated dessert section at Costco, near the cakes. The item number is 1078071.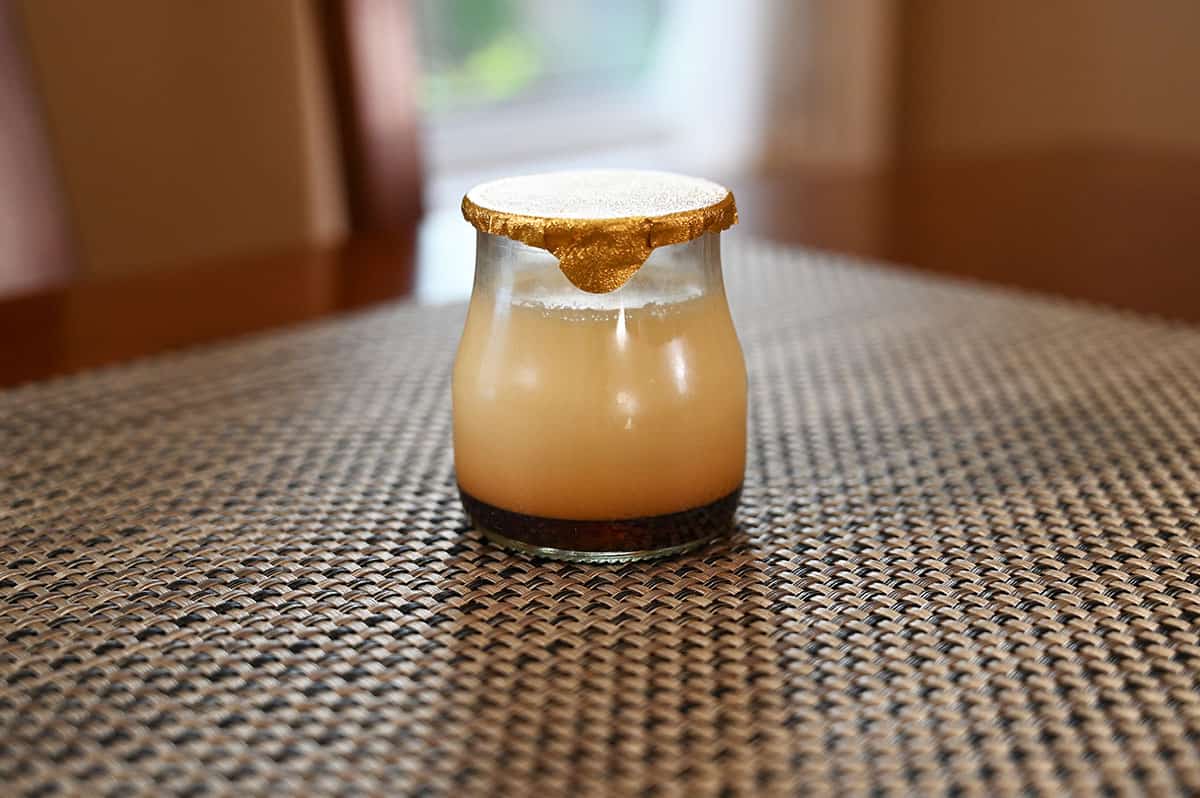 Taste
The caramel flan custard is identical to the crème brûlée texture, it's not too soft and mildly firm. The little glass jars that the caramel flan comes in keep the liquid caramel sauce in the bottom. If you ordered caramel flan at a restaurant or made it at home the caramel sauce would be on top. This isn't very heavy and not too rich which I like.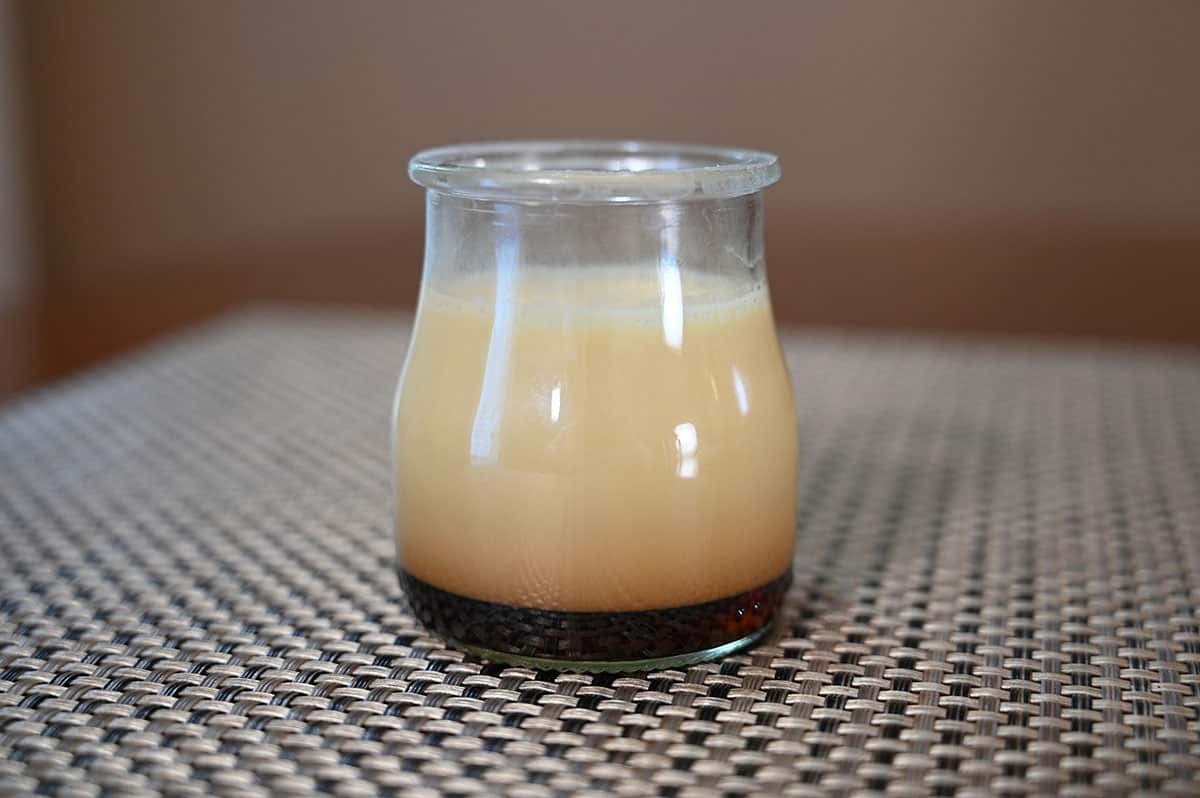 Because the liquid is on the bottom you should either mix it up or use a long spoon to get a bit of custard and caramel in each bite. The caramel is thin and has a caramelized sugar flavor, I wish the caramel was thicker with a stronger caramel flavor.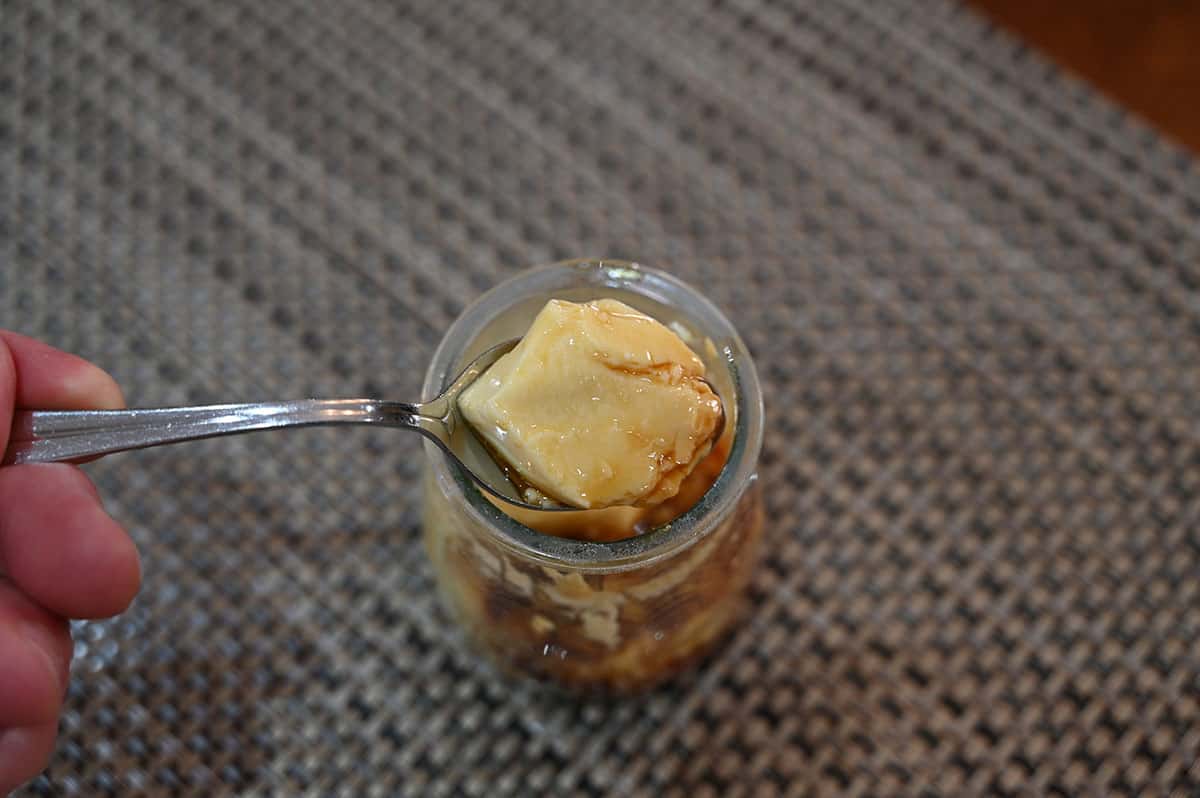 Cost
There are eight 130-gram individual jars of caramel flan and the cost is $10.99 Canadian at Costco. The cost isn't bad but I believe the glass jars and packaging contribute to the cost. The Costco Marie Morin caramel flan is also smaller than the Marie Morin Crème Brûlée.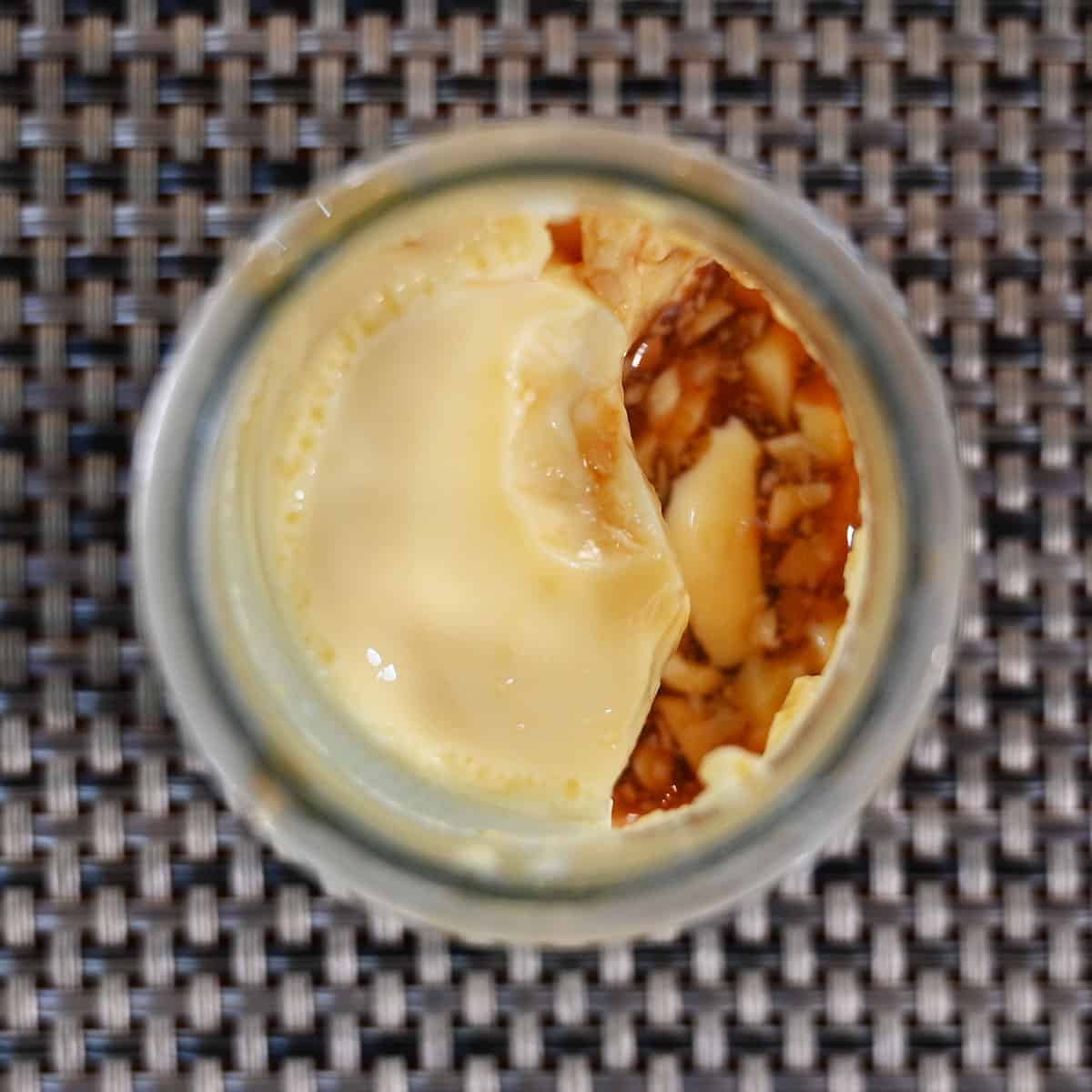 Convenience
The glass jars the caramel flan comes in are cute but there's not much you can do with them. The flans need to be kept refrigerated and you also need to be careful not to tip them over. The best before date listed on the flans I bought is about a month and a half from the date I purchased them.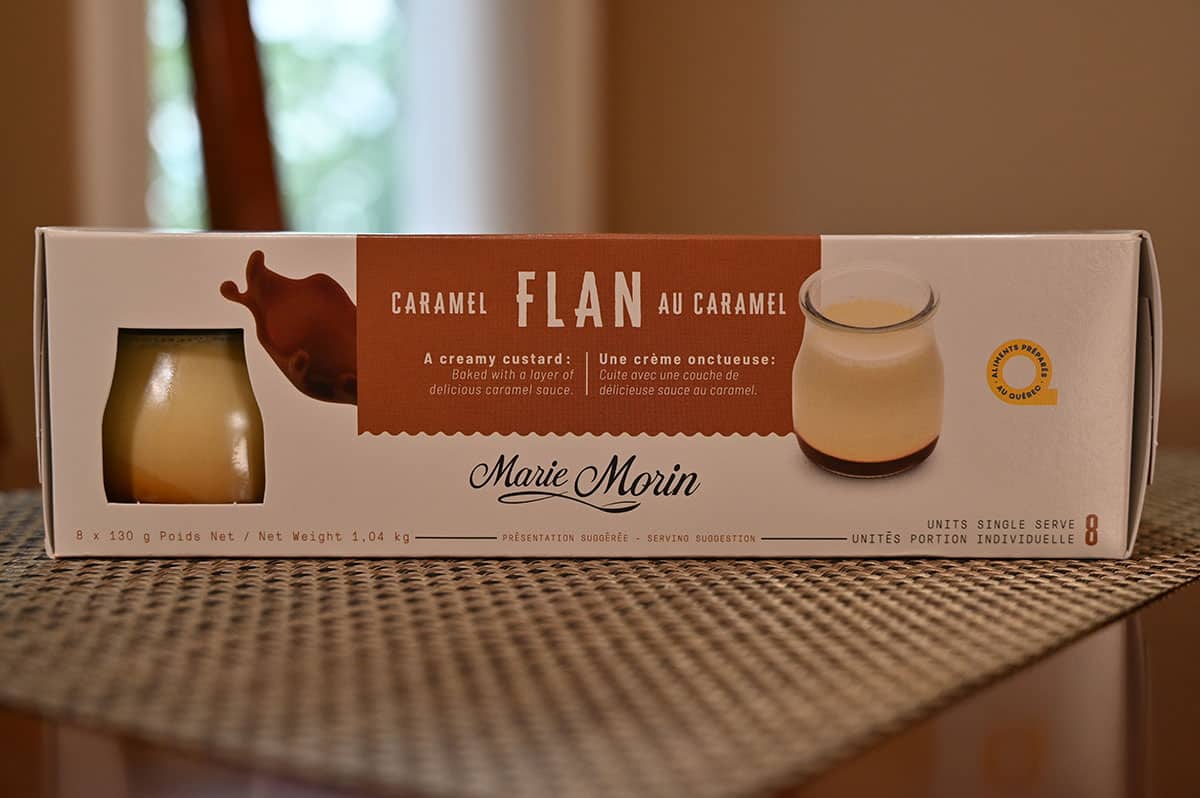 I served these for Father's Day and I think they're great to have in the fridge to serve to any unexpected dinner guests.
Nutrition
Calories
Dessert like this isn't healthy but these aren't actually that high in calories and fat for an indulgent treat! One jar is 250 calories, ten grams of fat, 33 grams of carbohydrates, zero grams of fibre, 33 grams of sugar and five grams of protein.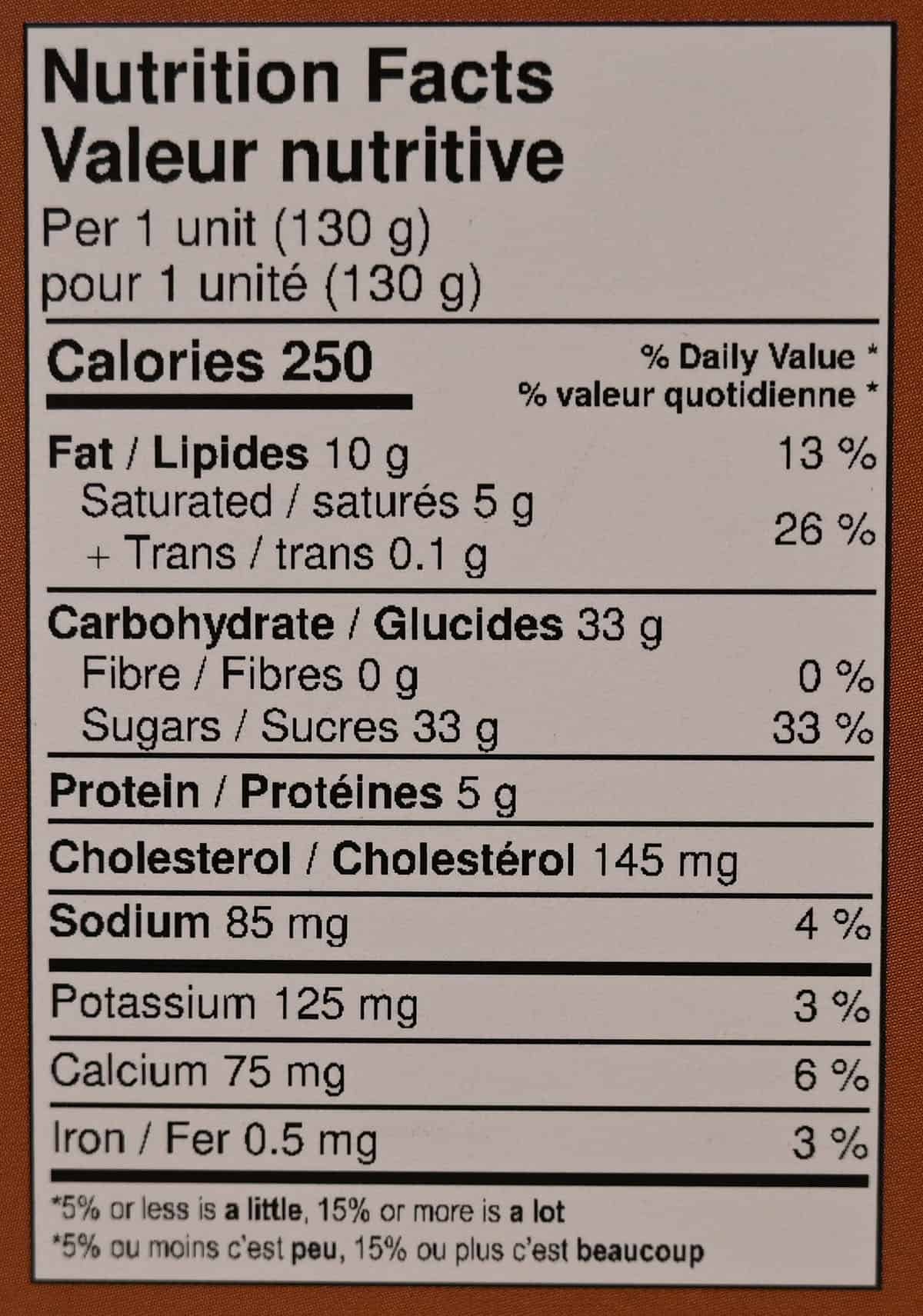 Ingredients
The ingredients list is pretty straightforward, cream, eggs, caramel, sugar and natural flavors. I really appreciate it when desserts don't have a ton of added unnecessary ingredients, that doesn't make these healthy though!

Scoring
Taste: 7.5/10
Cost: 8/10
Convenience: 10/10
Nutrition: 0/10
Overall
Give it a try!
I prefer the Costco Marie Morin Crème Brûlée over these caramel flans but I still like the taste of these!
Do you like caramel flan? Would you try these?
---
Please note that this review was not paid for or sponsored by any third party. This product was purchased by Costcuisine for the purpose of producing this review. The opinions in this review are strictly those of Costcuisine. Costcuisine is not affiliated with Costco or any of its suppliers. In the event that Costcuisine receives compensation for a post from the manufacturer of a product or some other third party, the arrangement will be clearly disclosed (including where the manufacturer of a product provides Costcuisine with a free sample of the product).