These individually-packaged tiramisu cups from Costco look pretty and taste great too!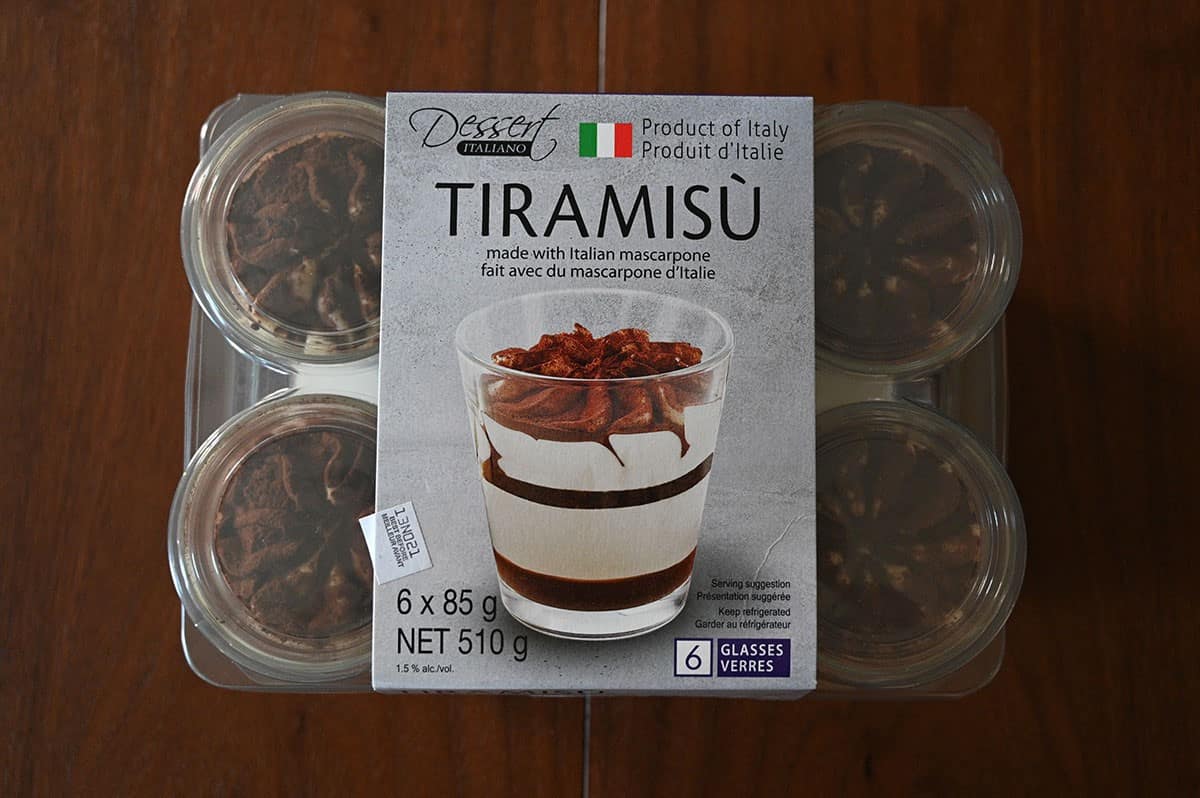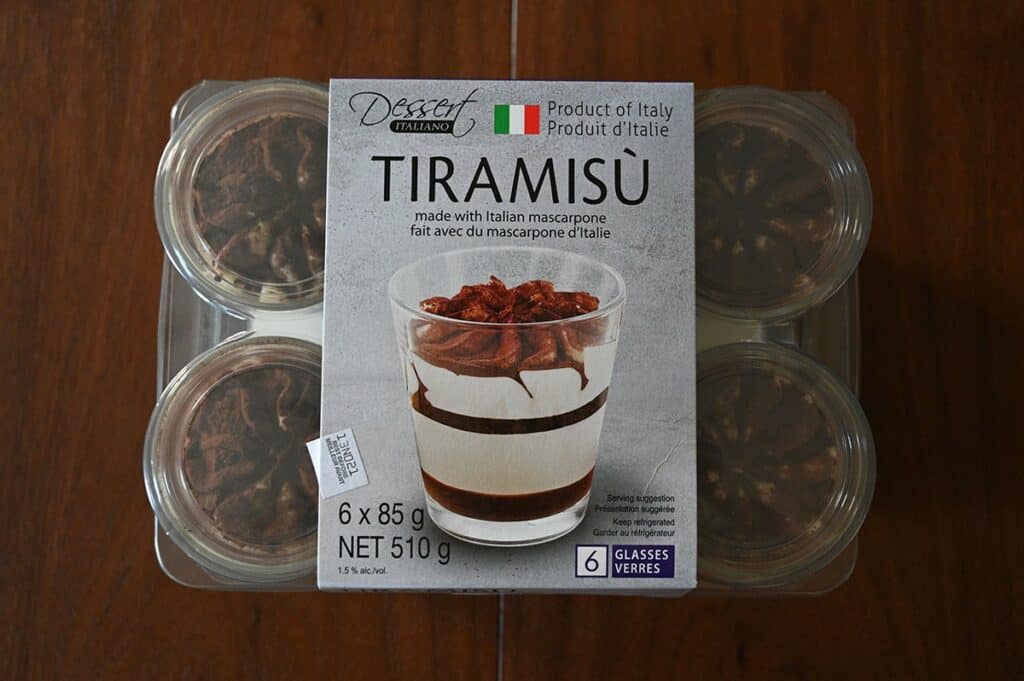 Sean and I went to Italy back in 2019 and instead of lunch we would eat tiramisu every day. If you're ever in Rome and want to have the best tiramisu ever, go to a place called Two Sizes. You will not be disappointed! I picked up the Dessert Italiano Tiramisu from Costco just a few weeks ago to review.
Other similar items from Costco are the Dessert Italiano Caramel Macchiato, Dolce Mia Chocolate Dream Champagne Flutes, Delici Mini Patisserie Desserts, Delici Artisan Bonbons and the Marie Morin Crème Brulee.
Location in Store
You can find the tiramisu in either the refrigerated bakery section near the cakes or in the refrigerated section by the fresh pasta. The item number is 5056000.
Taste
These Dessert Italiano Tiramisu from Costco are creamy, slightly sweet, creamy with a strong coffee flavor. This layered dessert has layers of coffee-soaked sponge cake and mascarpone cream and is finished with a dusting of cocoa powder on top.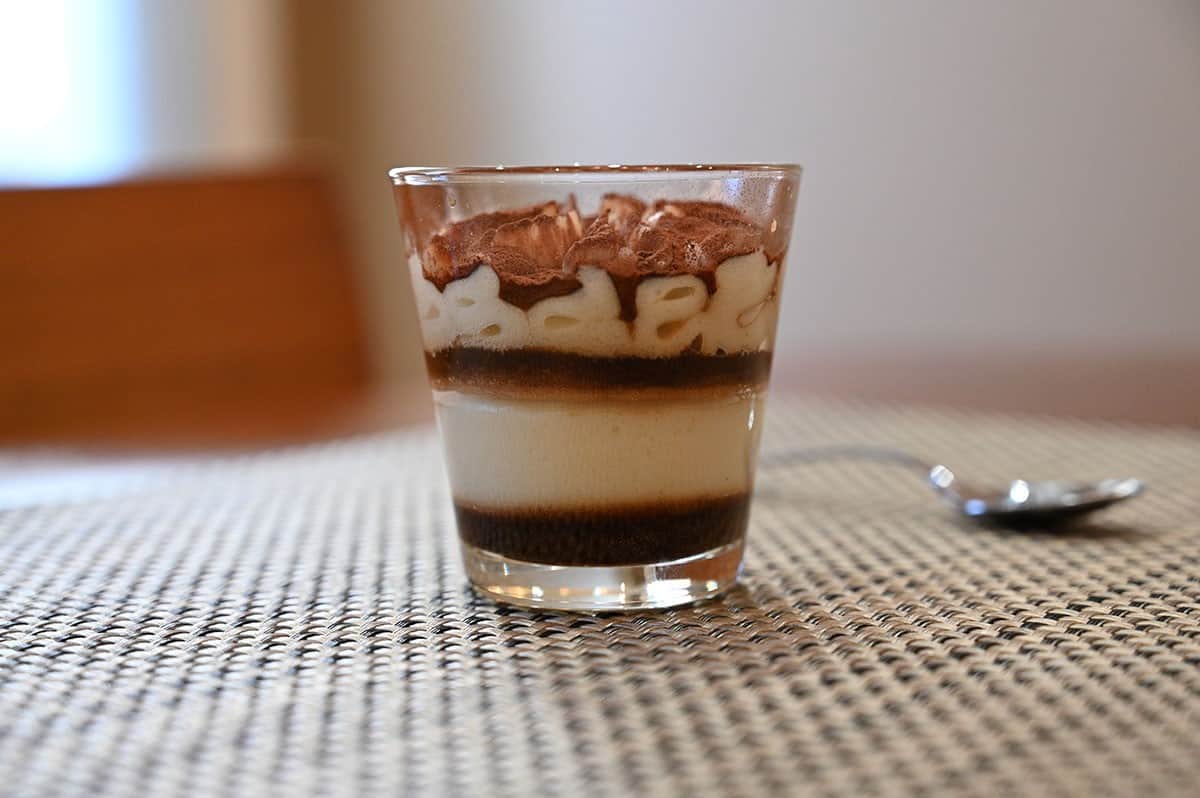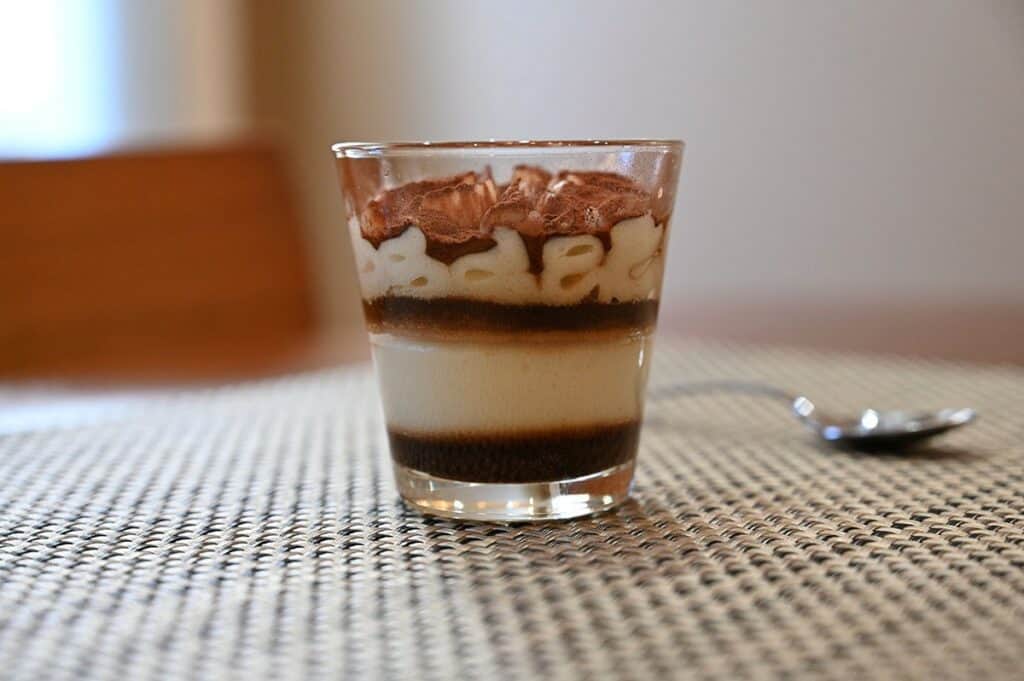 The sponge cake is soft, light and totally drenched in coffee. The mascarpone cream is slightly sweet and very creamy. The dusting of cocoa powder on top gives this dessert a needed hint of chocolaty goodness.
One thing I notice is that the tiramisu actually tastes slightly of alcohol (marsala wine) and sure enough when I looked at the ingredients list there's actually a tiny bit of alcohol in this dessert 1.5%!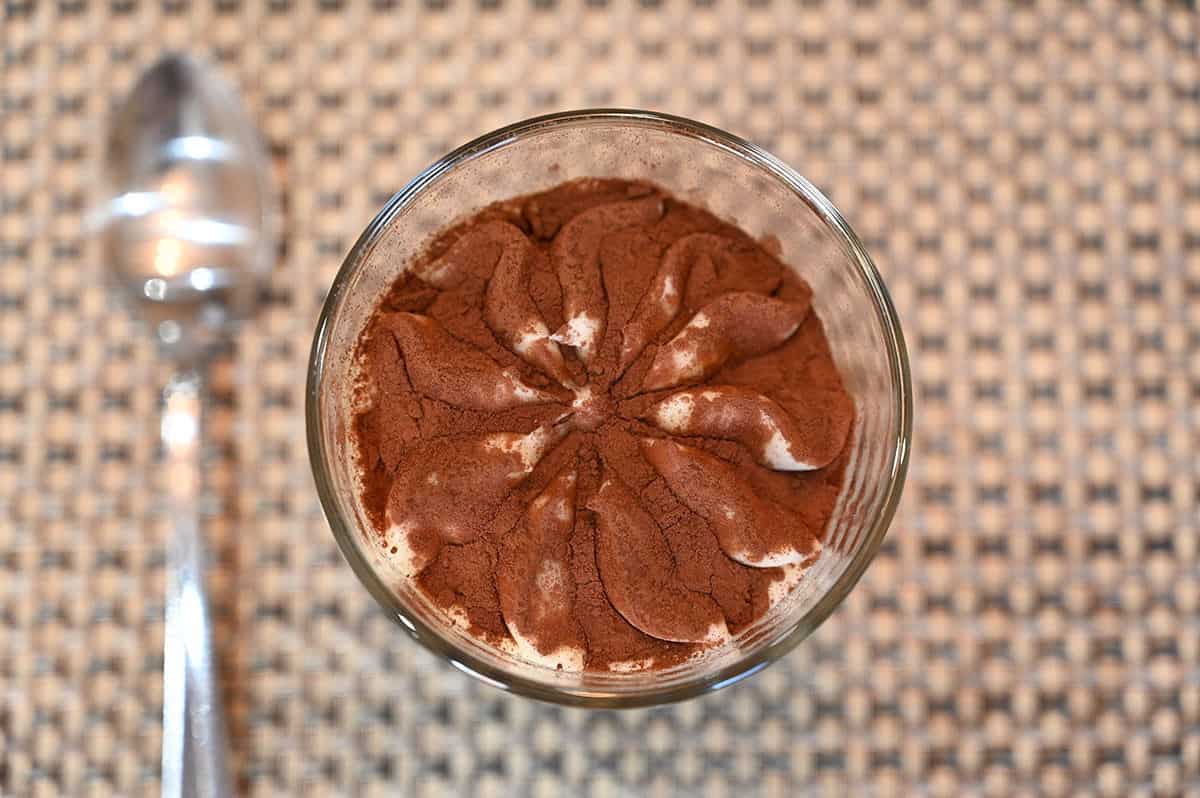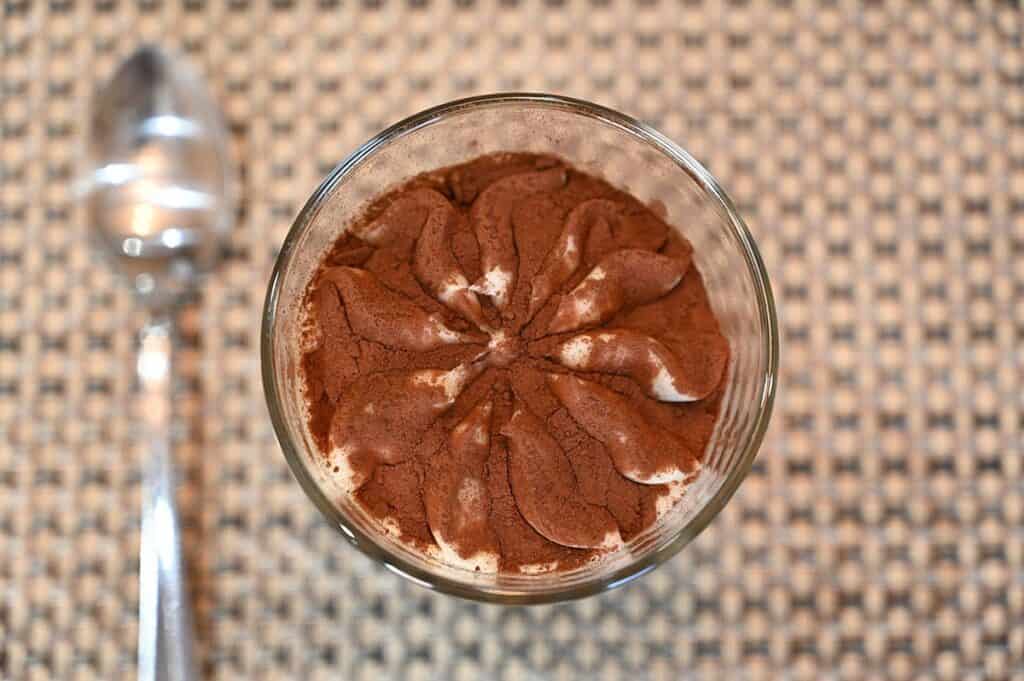 Although these desserts are not as good as the tiramisu I had in Rome, they do taste similar to restaurant tiramisu I have here in Canada.
Cost
For 6 individual tiramisu desserts that come in little glass containers the cost is $9.99 Canadian. However, when I consider the quality of these desserts and the nice glass containers they come in I feel like the price is reasonable. These are definitely not cheap but not completely overpriced at all.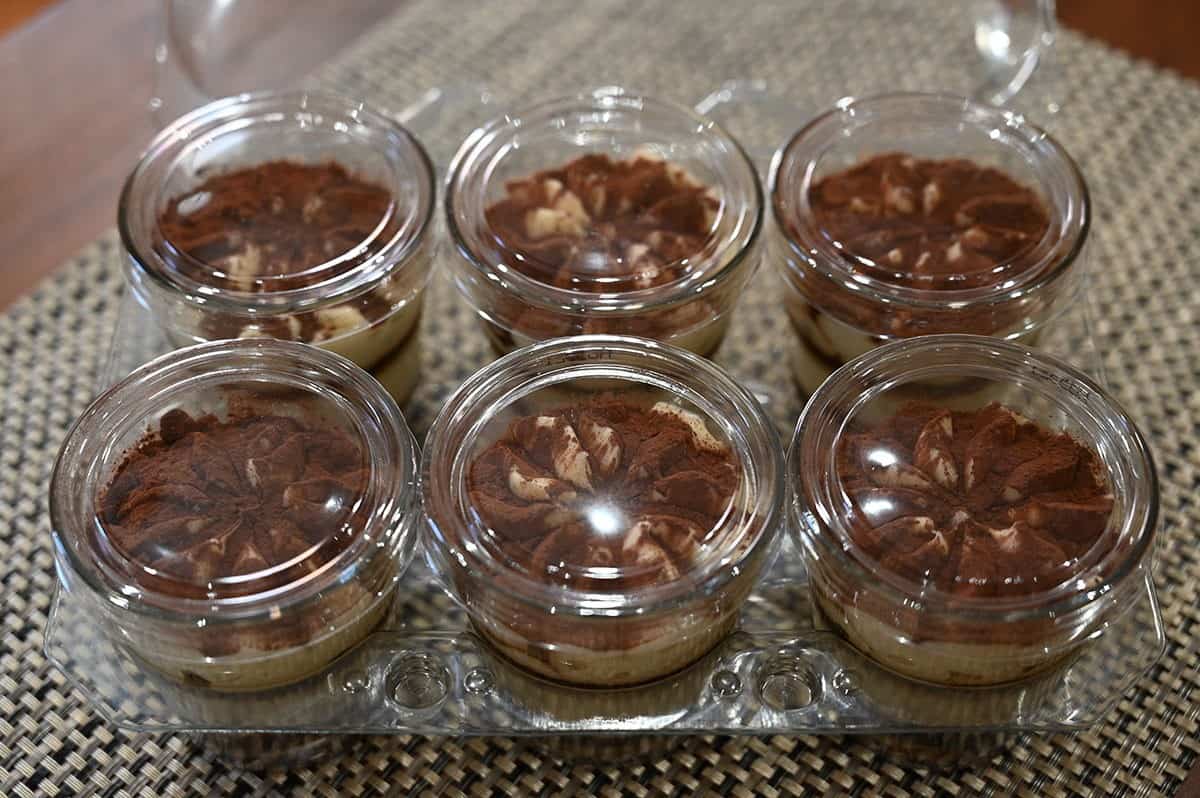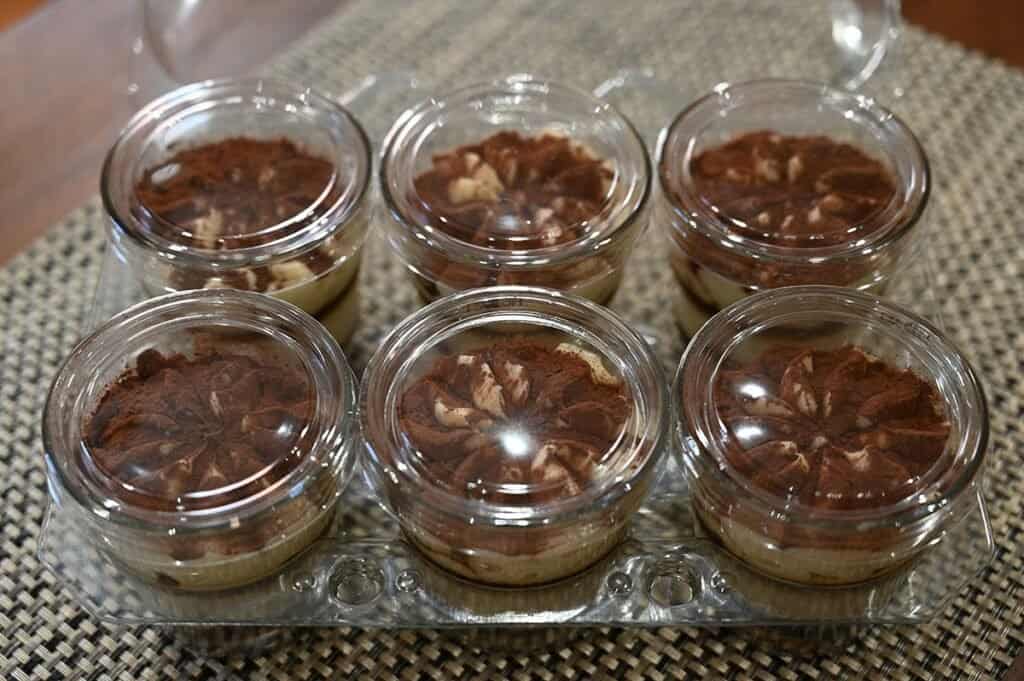 Convenience
The dessert needs to be kept in the fridge. Also, the best before date is about three weeks from when I purchased the desserts.
I like to keep the tiny glass cups the tiramisu comes in and use them for orange juice in the morning or yogurt parfaits. The tiramisu cups from Costco are perfect if you are hosting an upcoming dinner or want a special dessert for Sunday family dinner.
Although there's a ton of packaging, all you have to do is remove the top to enjoy them and the glass container is quite thick and sturdy.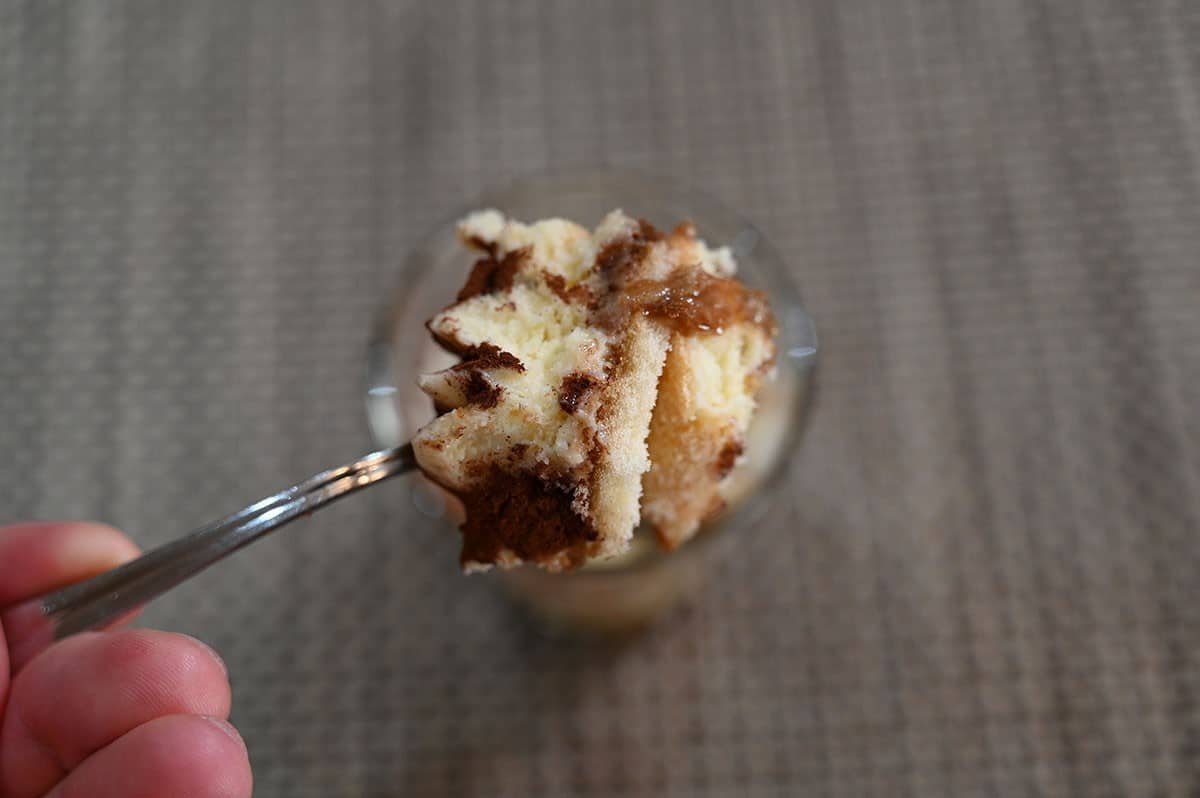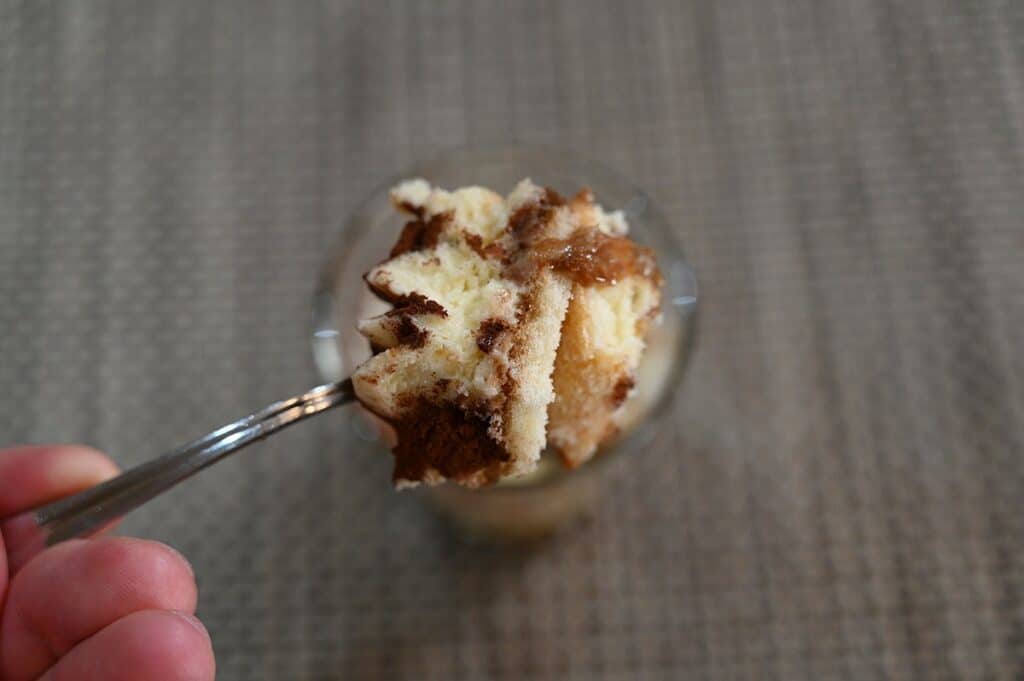 Nutrition
Calories
One dessert is 220 calories, seven grams of fat, 16 grams of sugar, 32 grams of carbohydrates, four grams of protein and 55 mg of sodium.
The fat and calories actually aren't that awful and the sugar is less than other desserts I've had. There's actually less sugar in one of these desserts than in the Nature's Bakery Fig Bars!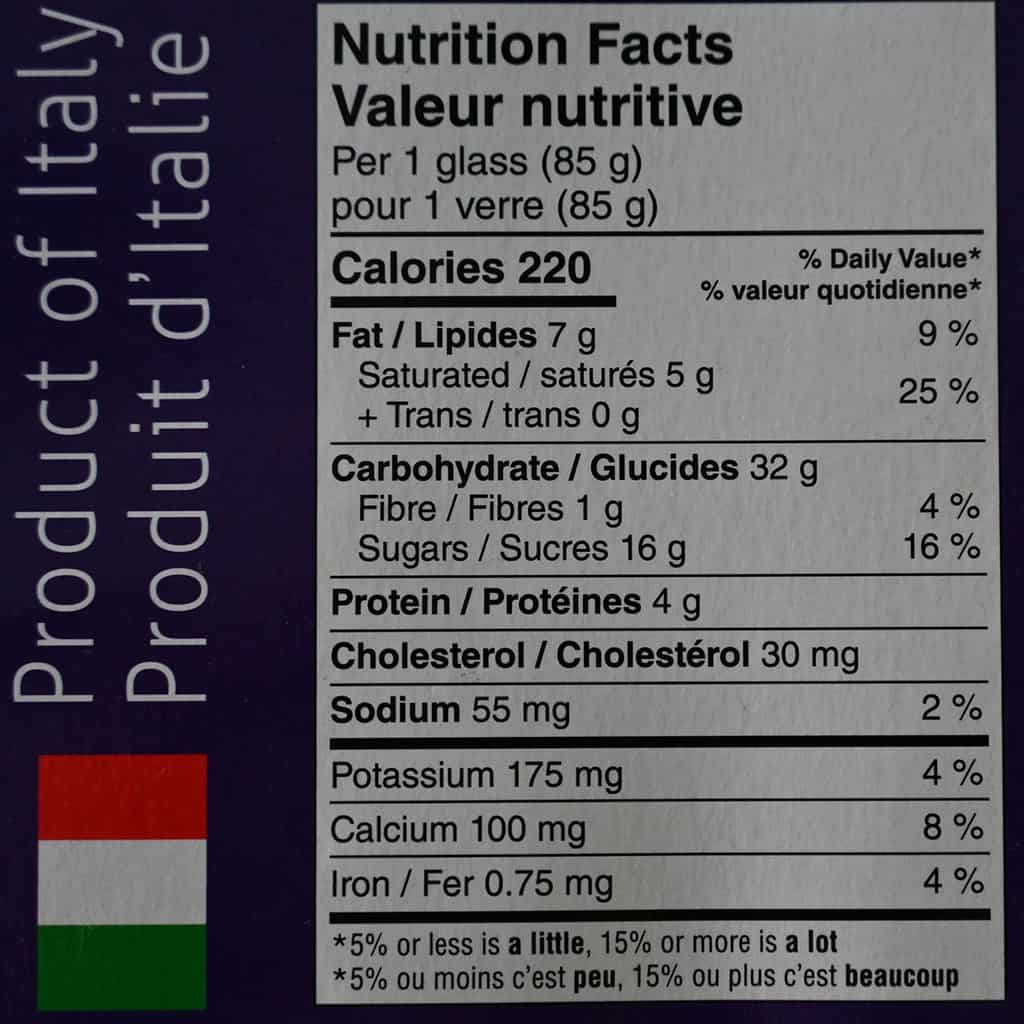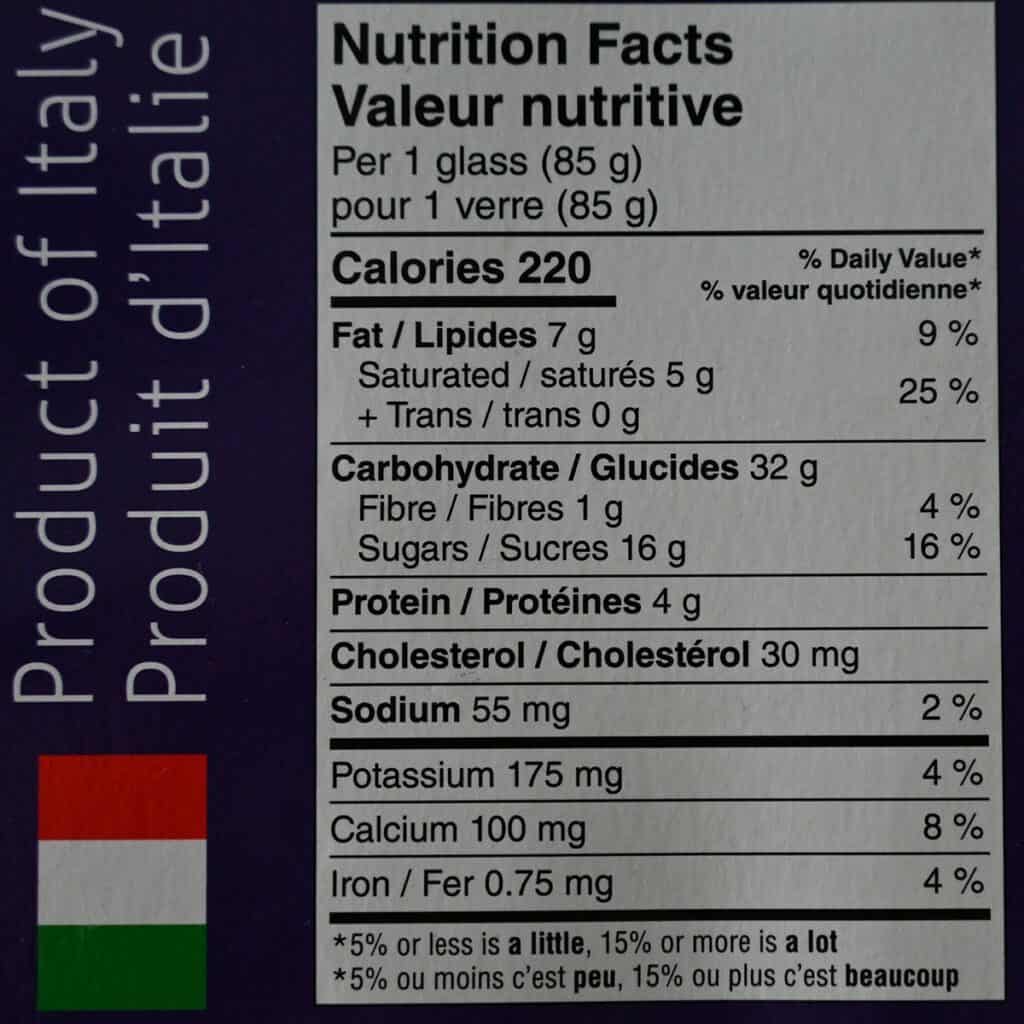 Ingredients
If you can't have alcohol in your diet, you need to skip these. Additionalky, they're not gluten-free or dairy-free. Otherwise, the ingredients list has pretty much what I would expect to see in a store-bought tiramisu.


Scoring
Taste: 8/10
Cost: 8.5/10
Convenience: 10/10
Nutrition: 0/10
Overall
Give it a try!
If you're a tiramisu fan this is probably the best store-bought tiramisu I've tried.
Have you tried these? What did you think of them?
---
Please note that this review was not paid for or sponsored by any third party. This product was purchased by Costcuisine for the purpose of producing this review. The opinions in this review are strictly those of Costcuisine. Costcuisine is not affiliated with Costco or any of its suppliers. In the event that Costcuisine receives compensation for a post from the manufacturer of a product or some other third party, the arrangement will be clearly disclosed (including where the manufacturer of a product provides Costcuisine with a free sample of the product).