Tiramisu lover? You might want to check these out
Please note that this review was not paid for or sponsored by any third party. I purchased this product with my own money and the opinions in this review are strictly my own. I am not affiliated with Costco or any of its suppliers. I am just a fan of the company. I write these reviews to help my fellow shoppers.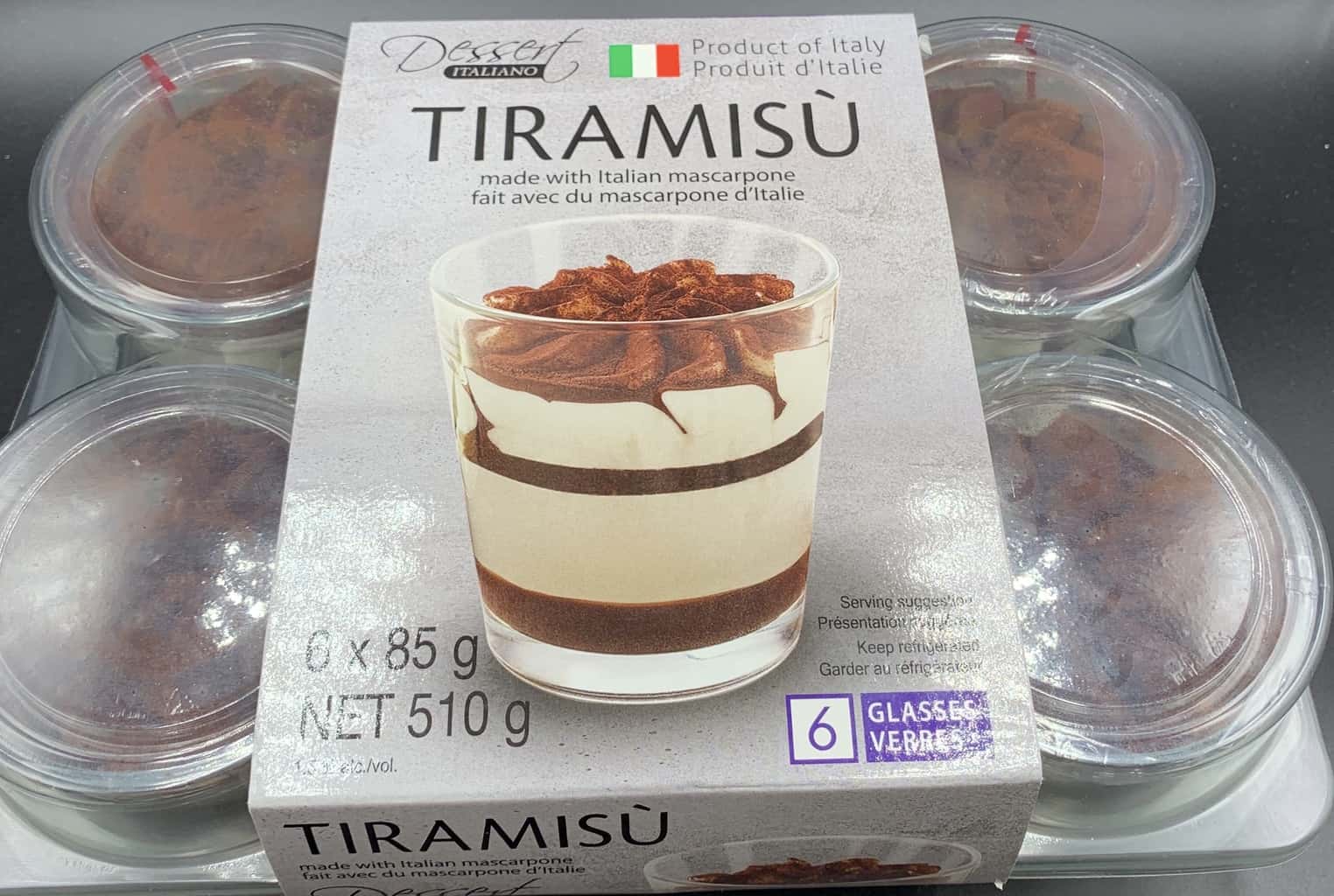 Sean and I went to Italy last year and we ate tiramisu pretty much daily for lunch. If you're ever in Rome and want to have the best tiramisu ever, go to a place called Two Sizes. You will not be disappointed! When I saw that Costco had this Dessert Italiano Tiramisu I remembered how much I enjoyed the dessert last year while travelling so I decided to pick up the Costco version to try!
Taste
If you're someone who doesn't love very sweet desserts I think you might enjoy this tiramisu. These Dessert Italiano Tiramisu from Costco are creamy, slightly sweet with strong coffee and mascarpone cream flavors. Even a bit of alcohol flavor too! This layered dessert has layers of coffee-soaked sponge cake and mascarpone cream and is finished with a dusting of cocoa powder on top. The sponge cake is soft, light and totally drenched in coffee. The mascarpone cream is slightly sweet and very creamy. The dusting of cocoa powder on top gives this dessert a needed hint of chocolaty goodness (I love chocolate). One thing I noticed when consuming this dessert is that it actually tastes slightly of alcohol (marsala wine) and sure enough when I looked at the ingredients list there's actually a tiny bit of alcohol in this dessert 1.5%! Very authentic! Although these desserts are not as good as the tiramisu I had at Two Sizes in Rome, they do taste just as delicious as any restaurant tiramisu I've had in here in Canada. If you like tiramisu I think you'd probably really enjoy the taste of these.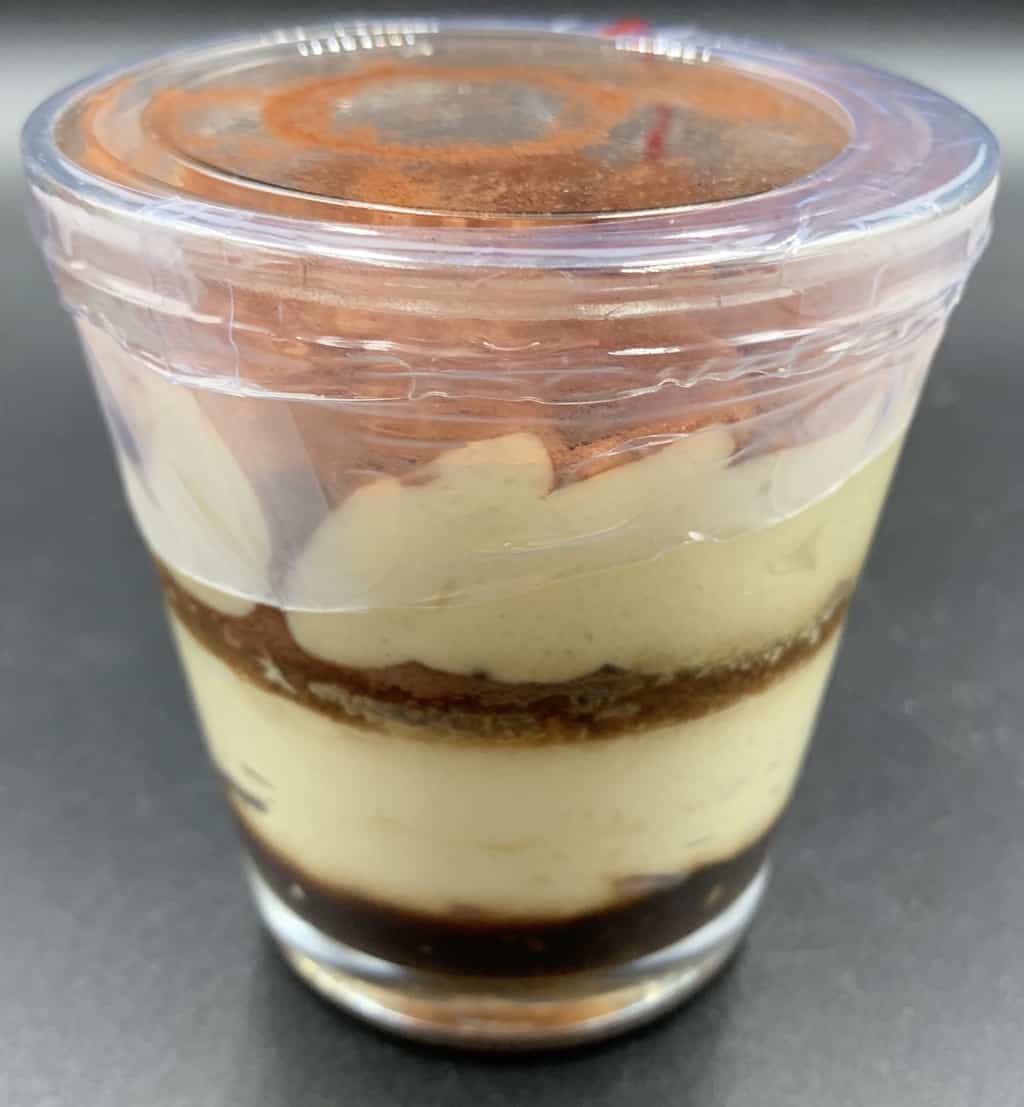 Cost
For 6 individual tiramisu desserts that come in little glass containers the cost was $10.99 Canadian not on sale. When I consider the quality of these desserts and the nice glass containers they come in I feel like the price isn't completely unreasonable. These are definitely not cheap but not completely overpriced.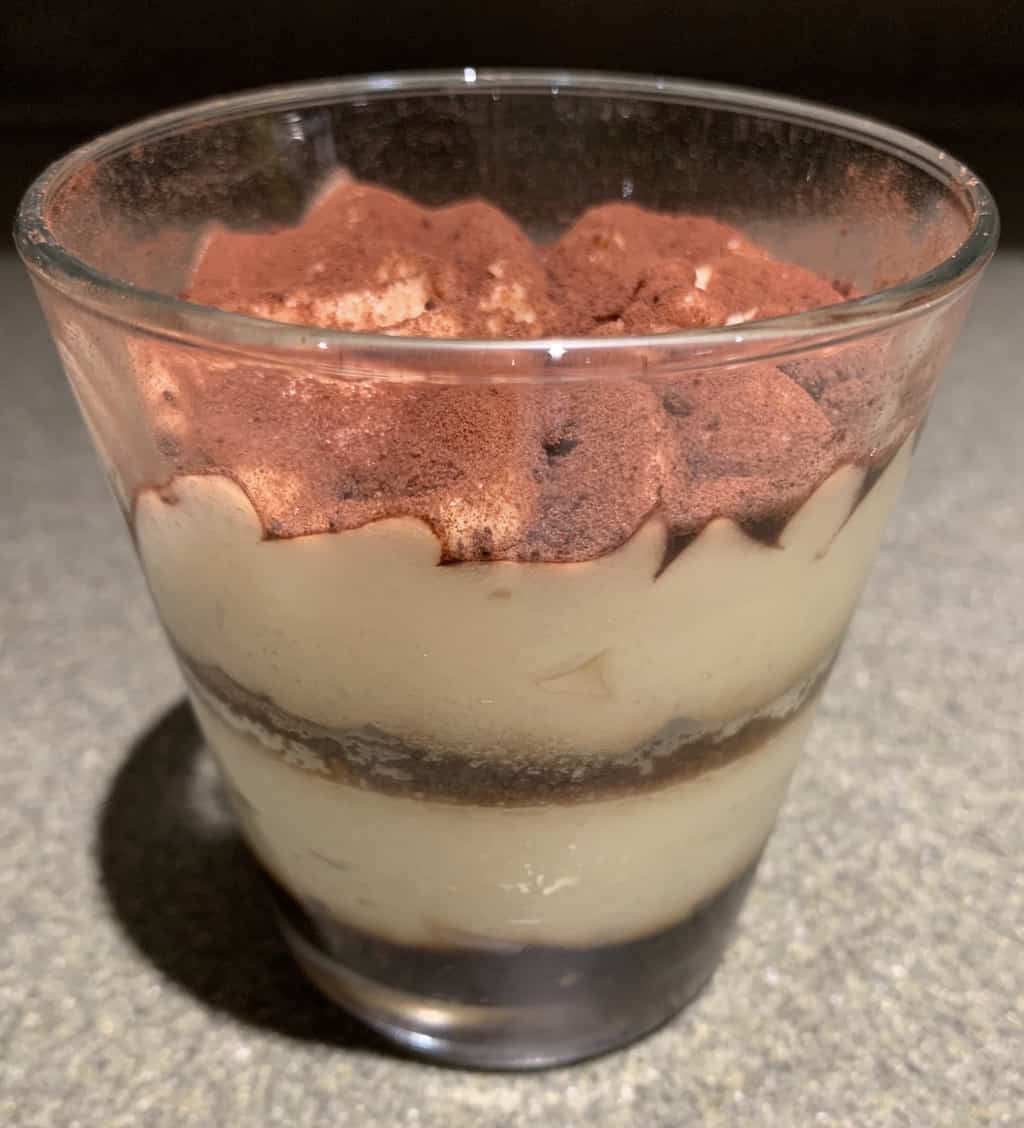 Convenience
The desserts need to be kept refrigerated and the best before date is slightly less than a month from when I purchased the desserts. These would be perfect if you are hosting an upcoming dinner or want a special dessert for Sunday family dinner. They're packaged quite well, all you have to do is remove the top to enjoy them and the glass container is quite thick and sturdy.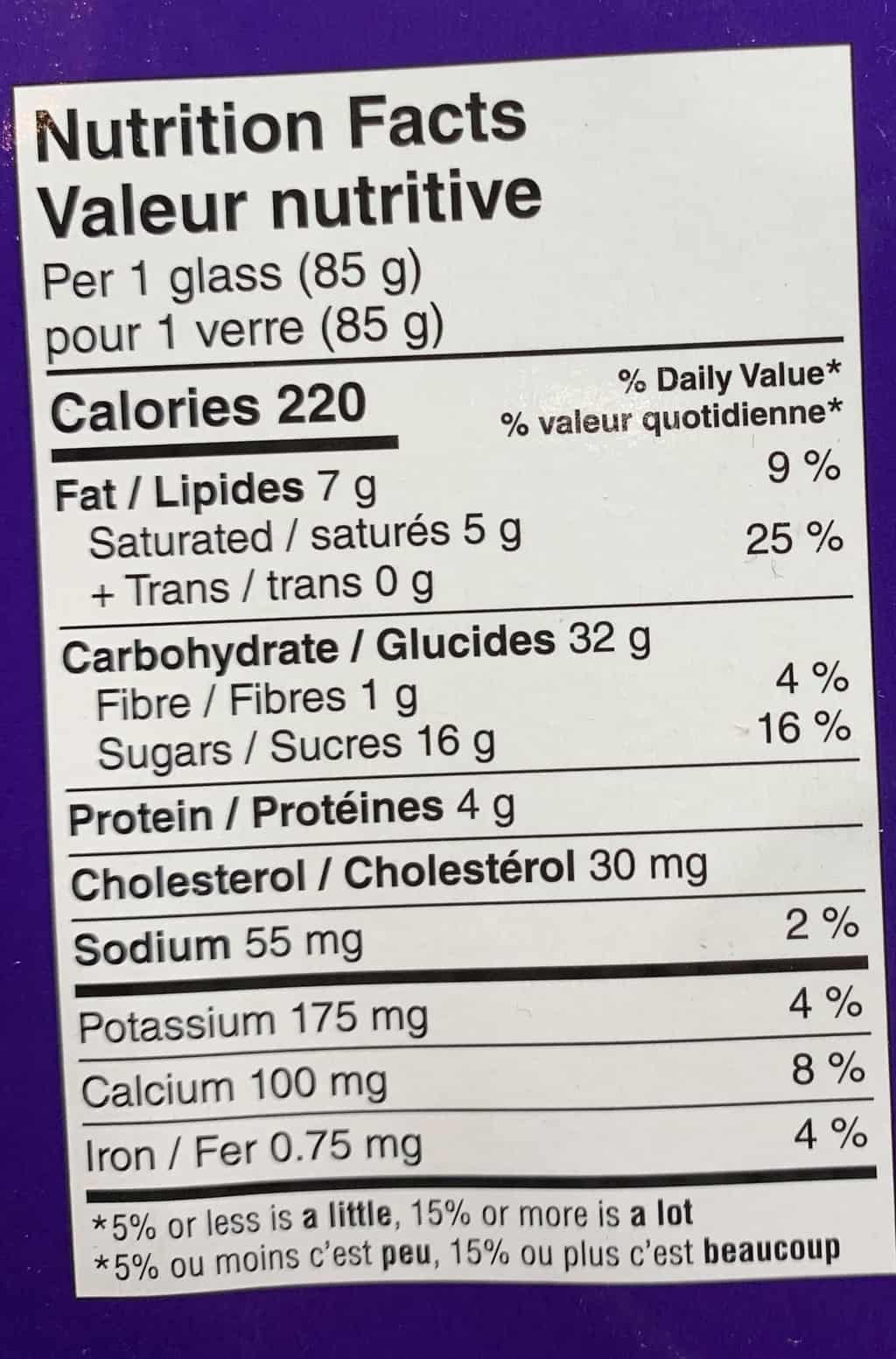 Nutrition
One dessert is 220 calories, seven grams of fat, 16 grams of sugar, 32 grams of carbohydrates, four grams of protein and 55 mg of sodium. The fat and calories actually aren't that awful and the sugar is less than other desserts I've had. There's actually less sugar in one of these desserts than in the Nature's Bakery Fig Bars! The ingredients list is pretty straight forward with a few artificial ingredients.

These Costco Dessert Italiano Tiramisus would be enjoyed by those who love tiramisu and appreciate desserts that taste less sweet!
Taste: 7.5/10
Cost: 6.5/10
Convenience: 10/10
Nutrition: 2/10
Are you a tiramisu fan? Do you make your own tiramisu? Where have you had really good tiramisu?