Are you someone who loves the classic camping dessert known as s'mores? If so, the Costco delici Chocolate S'mores Soufflé may be a way to enjoy an elevated s'mores dessert at home without the need for a campfire. How does this Costco refrigerated dessert compare to the classic s'more?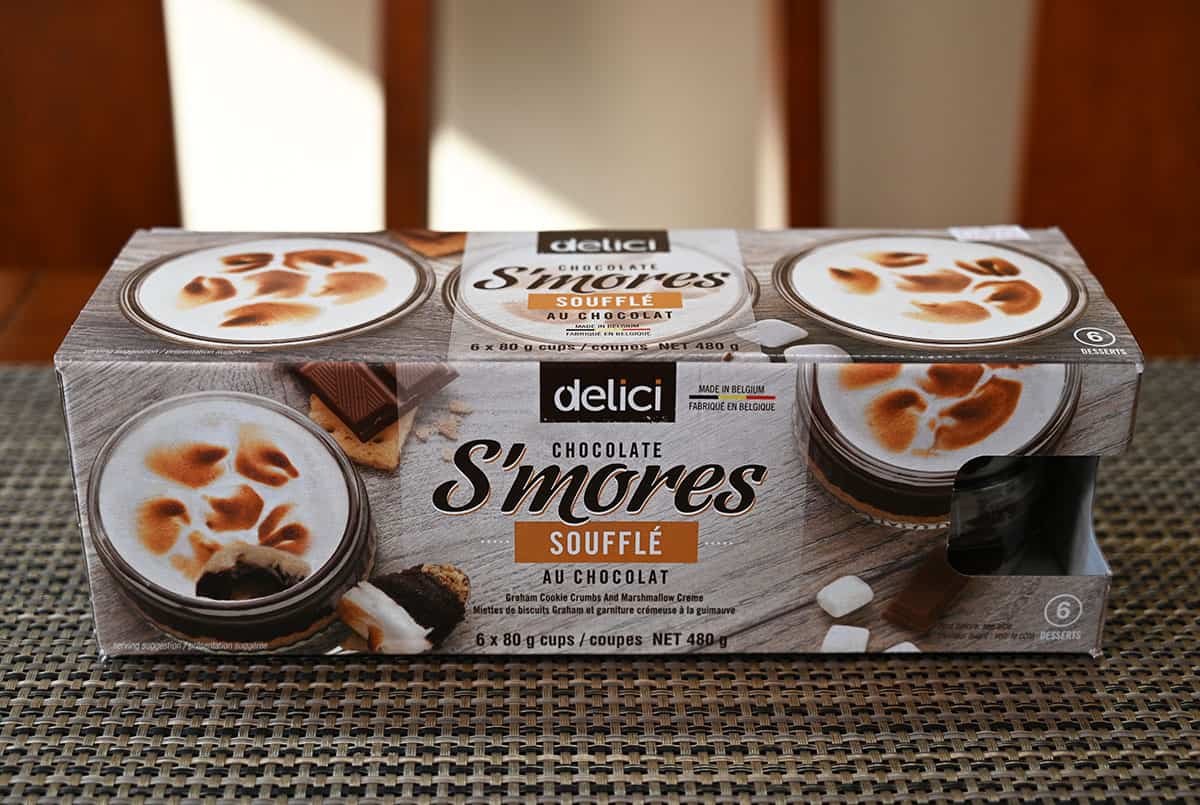 If someone asked me to name different desserts that remind me of summer, s'mores would be one of them. When I spotted this new delici s'mores dessert at Costco I really wanted to try them because I find most of the refrigerated packaged desserts from Costco are quite good.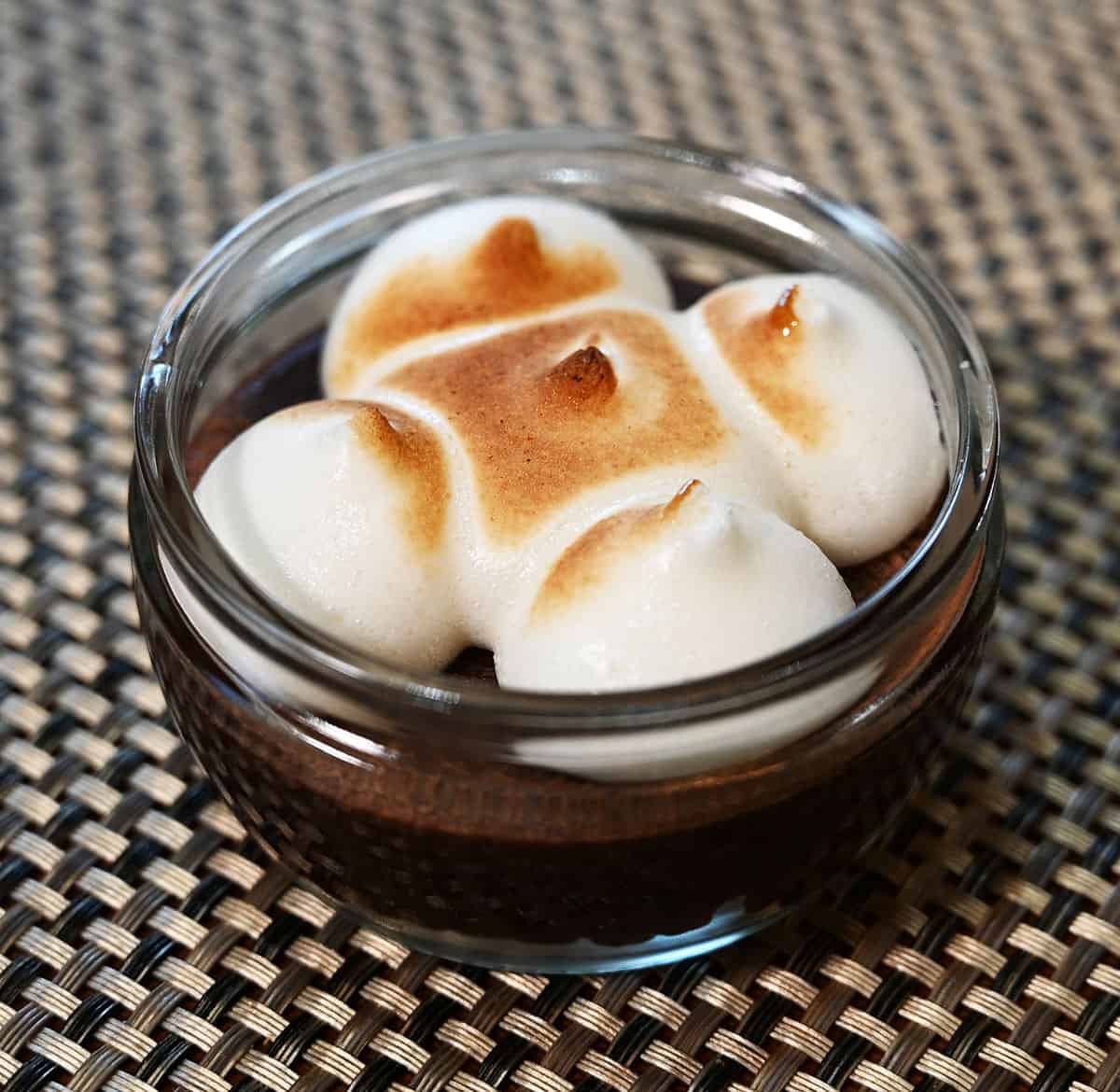 Other similar Costco desserts I enjoy are the Costco delici Belgian Chocolate Soufflé, Costco delici Mini Patisserie Desserts, Costco delici Sea Salt Caramel Mousse, Costco delici Artisan Bonbons, Costco Dessert Italiano Tiramisu, Costco Marie Morin Crème Brûlée and the Costco Dessert Italiano Caramel Macchiato.
Location in Store
You can find the s'mores dessert in the bakery section with the refrigerated cakes. The item number is 1540375.
Taste
Wow, these desserts are sweet and very rich! Way sweeter and richer than a classic s'more. That's the first thing I notice about the Costco delici s'mores desserts. They have all the components of a regular s'more, graham cracker crumbs in the bottom, chocolate in the middle and a marshmallow top that appears slightly toasted but doesn't actually have a toasted flavor or texture.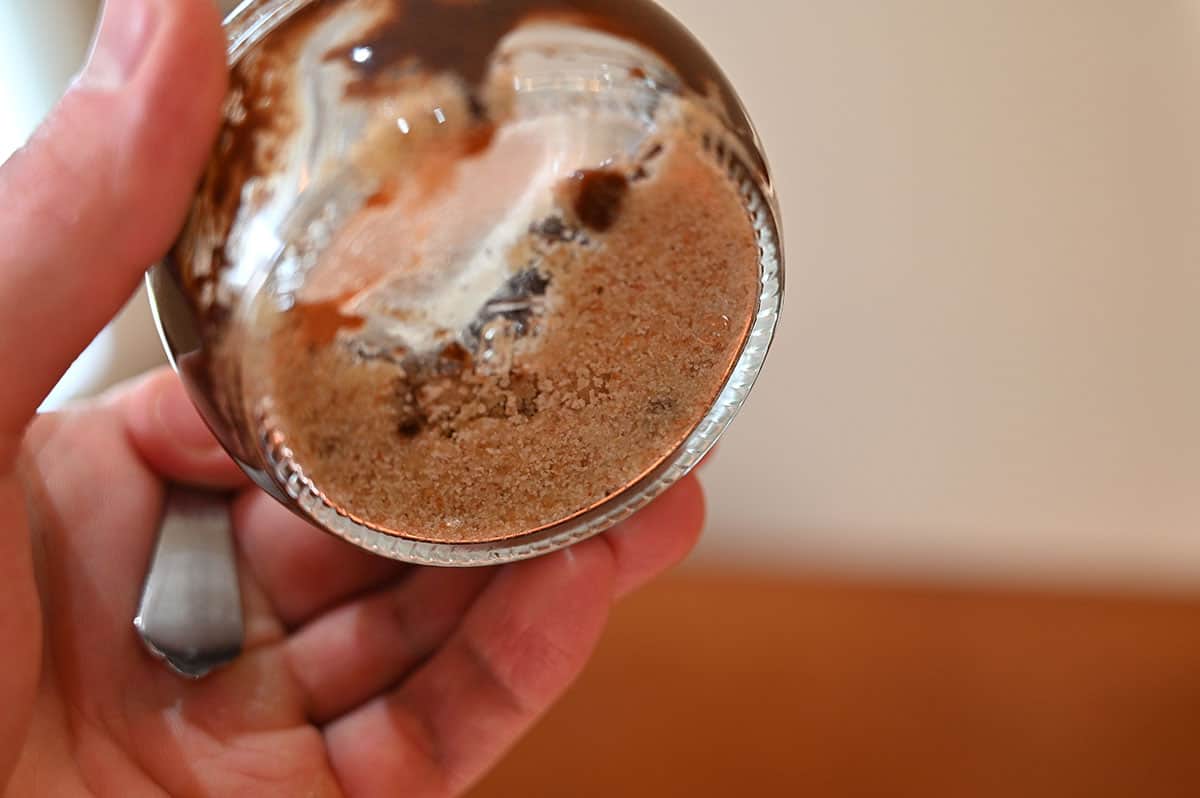 The graham crackers in the bottom mix with the chocolate center creating a cake-like consistency that's very reminiscent of a lava cake! The chocolate is very decadent and tastes like dark chocolate rather than milk chocolate. It's also quite gooey and melty from being microwaved for 30 seconds. I don't know why this dessert is called a soufflé because I've had soufflé and this dessert is nowhere near a soufflé.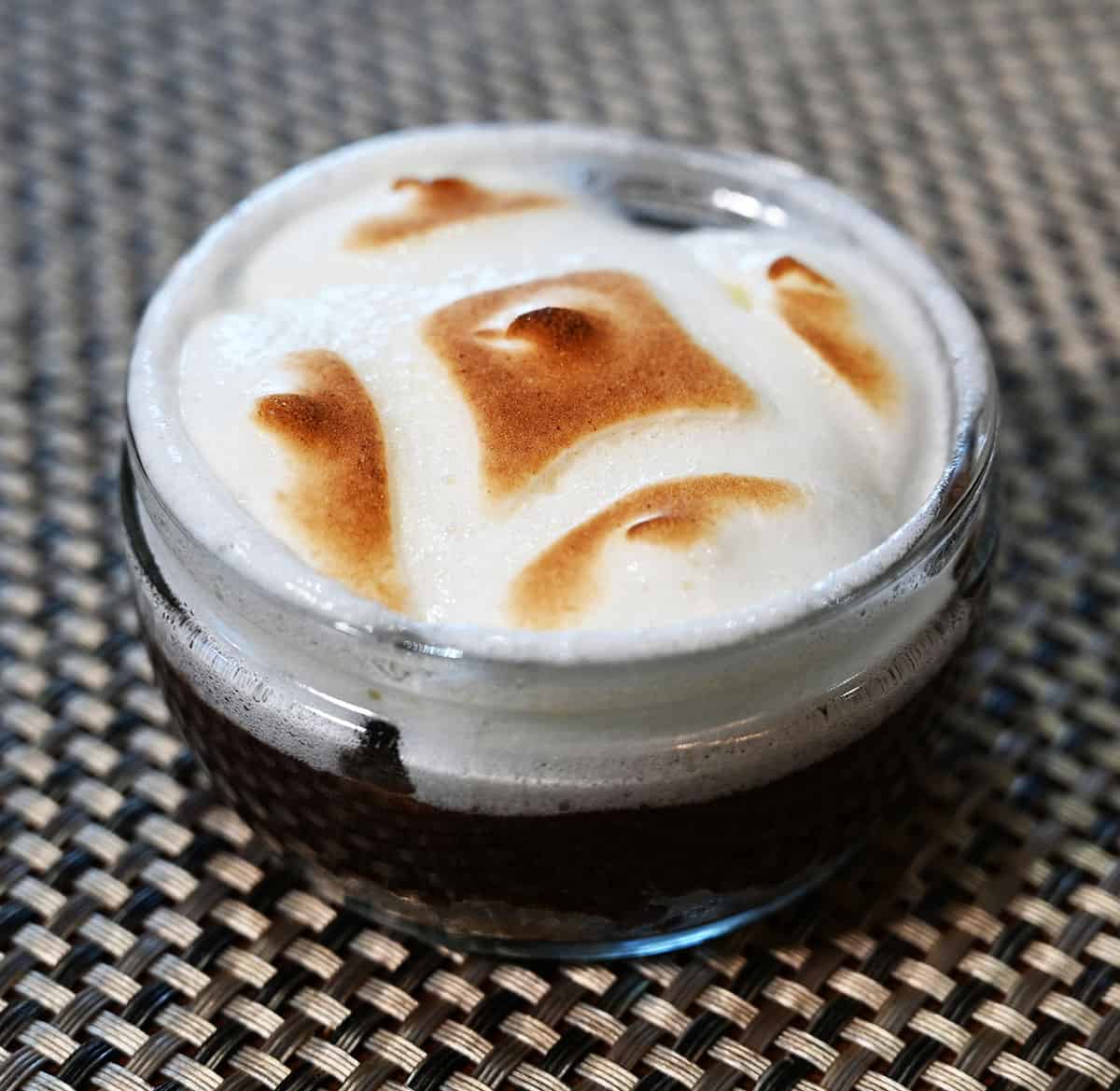 The marshmallow topping tastes like a very soft meringue and is insanely sweet which just adds to the overall sugary flavor of the dessert making it over-the-top rich. A whipped cream topping would help balance out the intensity of the chocolate and graham crackers and decrease my fear that I'm going to wind up with a cavity after having one of these.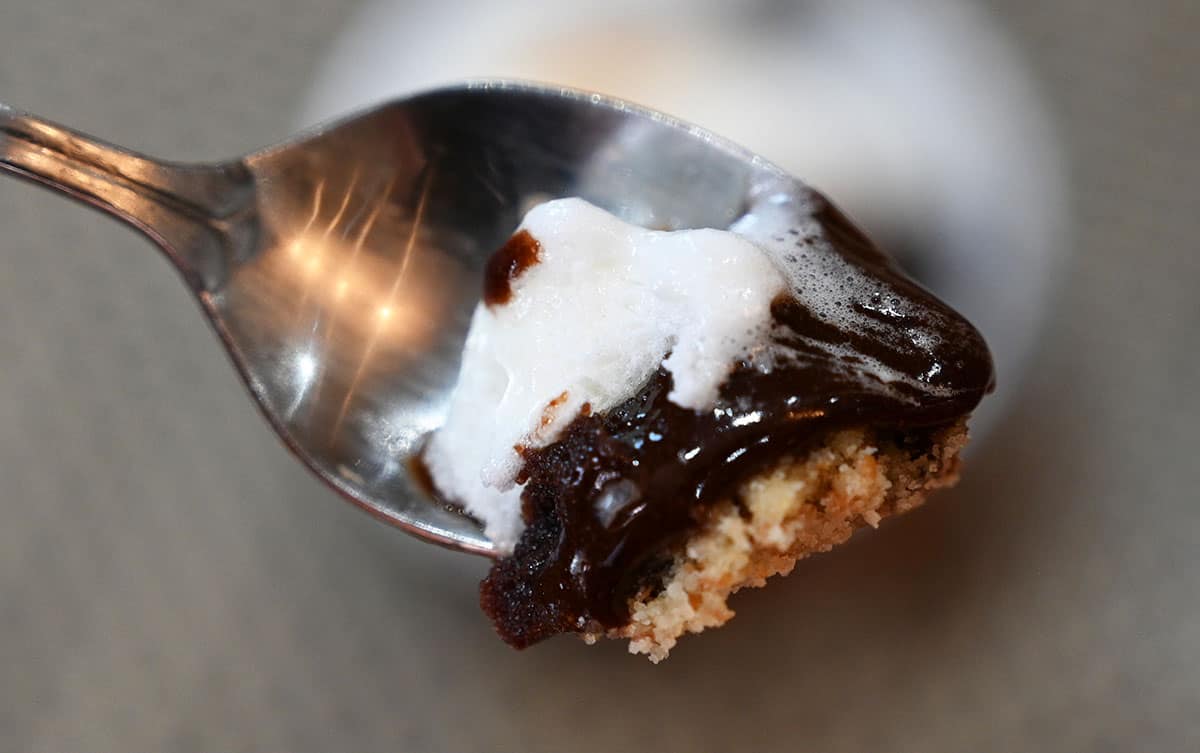 A few bites taste like heaven to me, a whole dish is just too much. An actual s'more made around the campfire is much less sweet than this dessert.
Cost
There are six 80-gram glass containers in the package and the cost is $13.49 at Costco. The desserts aren't huge so I think part of the price is the packaging and novelty of the product.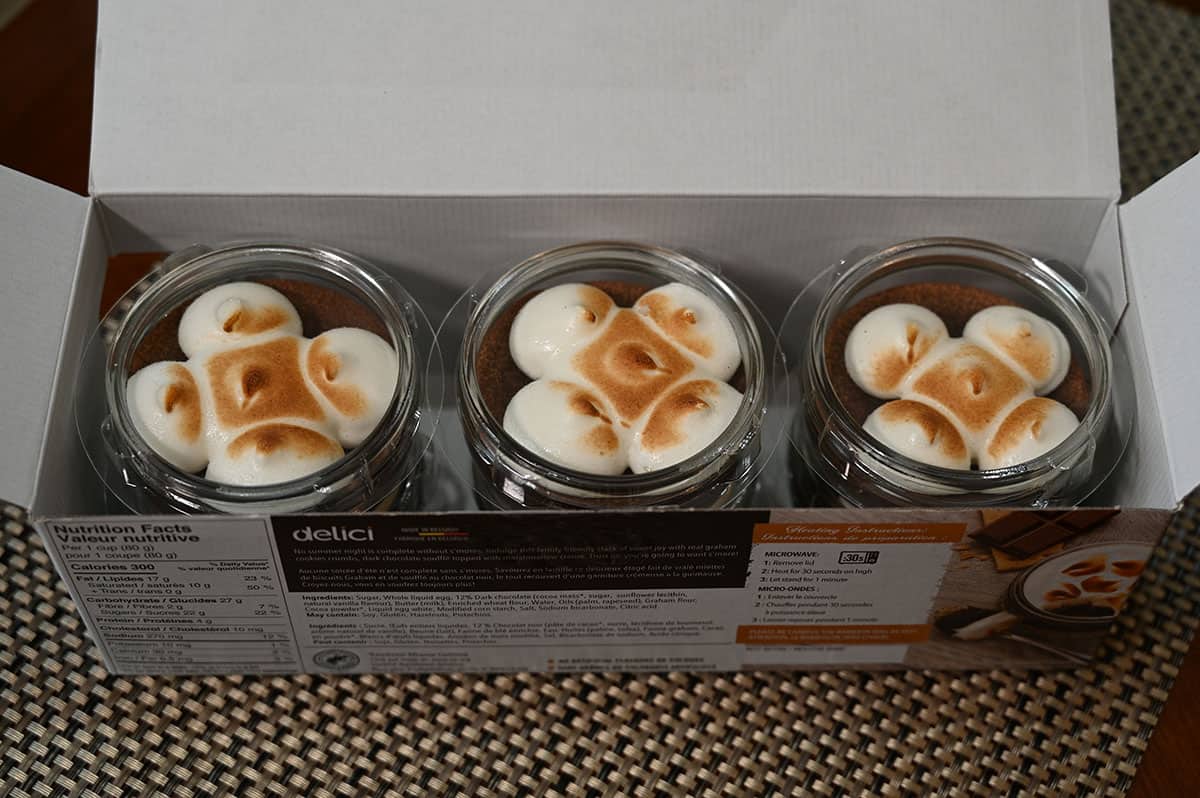 Convenience
These Costco s'mores desserts come in individual glass dishes and are a product of Belgium. Prior to enjoying the desserts, the packaging has instructions to heat each s'more soufflé in the microwave for thirty seconds. This creates a warm, gooey, molten cake texture.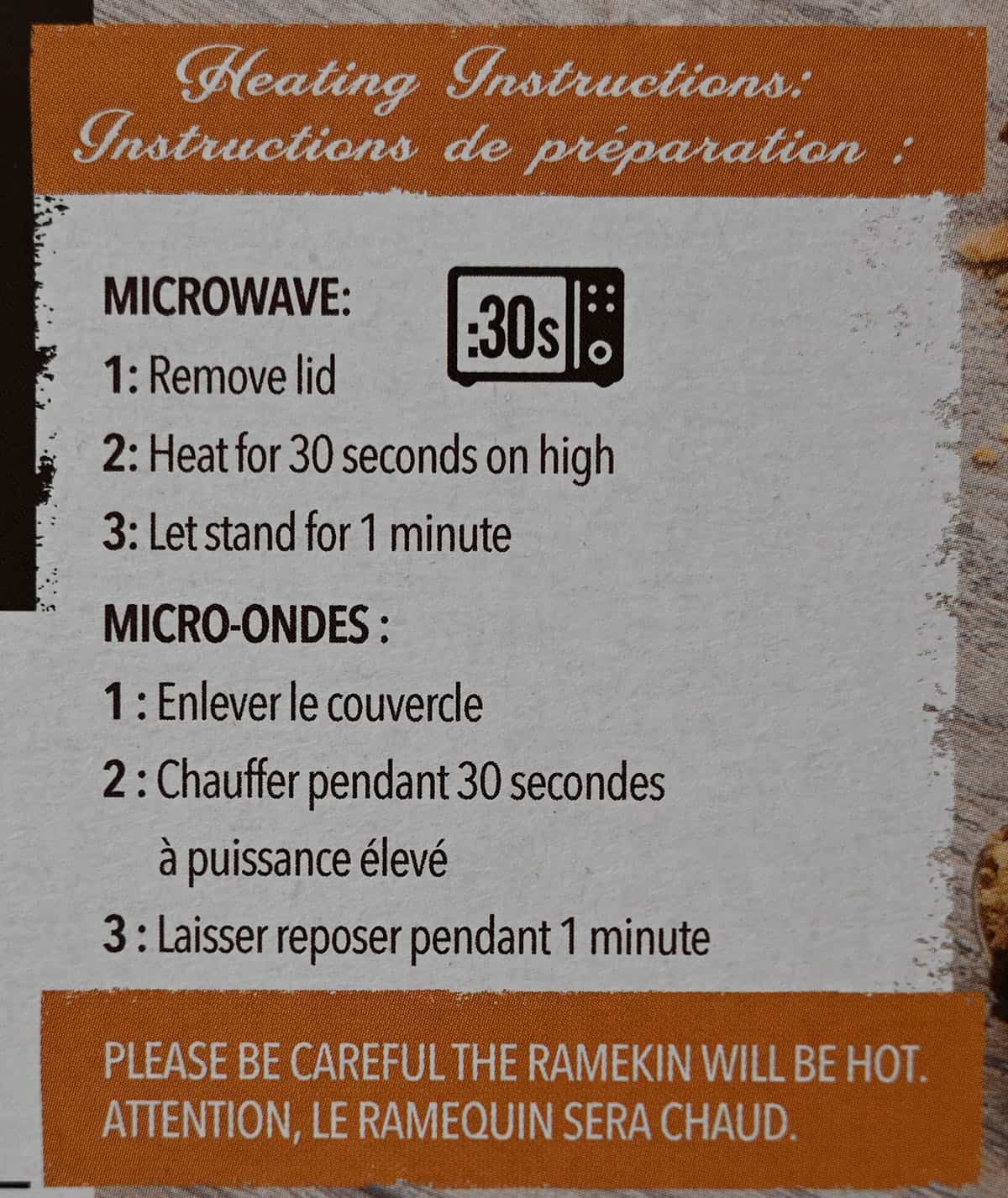 The best before date listed is about four weeks from the date I purchased the desserts and they need to be kept in the refrigerator. I think kids would really enjoy and think they're unique and fun. Some adults might find them too sweet.

Nutrition
Calories
One 80-gram glass dish is 300 calories, 17 grams of fat, 27 grams of carbohydrates, two grams of fibre, 22 grams of sugar, four grams of protein and 270 mg of sodium. I wasn't expecting a s'mores dessert to be low in calories so I'm not shocked by the nutrition facts!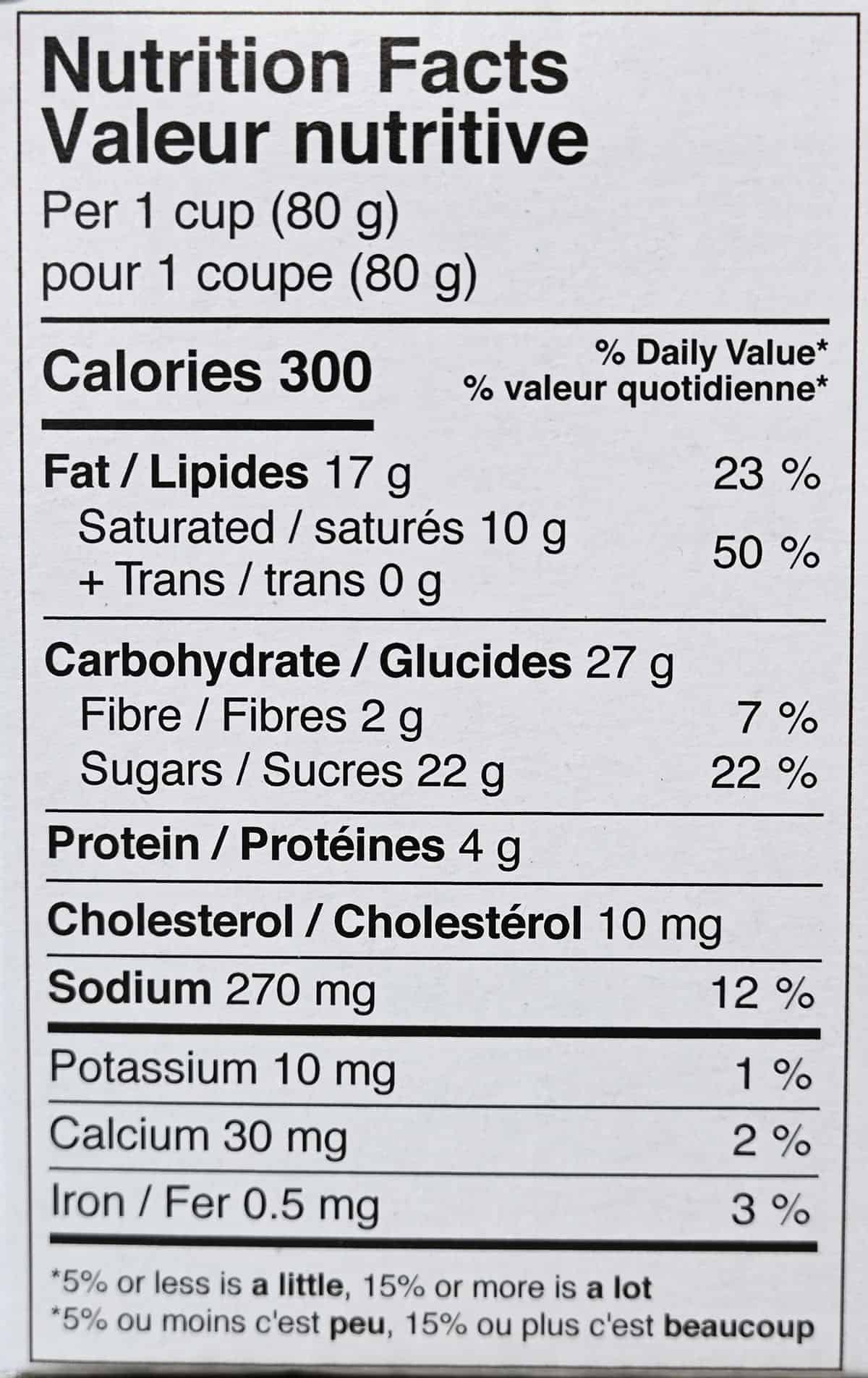 Ingredients
The ingredients list isn't as long as I'd expected it to be and not surprisingly the first ingredient is sugar. I think the ingredients list could be a lot worse with more chemicals/food additives. The s'mores desserts are not gluten-free or dairy-free and may contain soy, gluten, hazelnuts and pistachios.

Scoring
Taste: 7.5/10
Cost: 7/10
Convenience: 10/10
Nutrition: 0/10
Overall
Give it a try!
I think kids would really love these if they have a sweet tooth. I actually really love the taste and flavor but can only tolerate a few bites despite my sweet tooth!
Have you tried these s'mores desserts? What did you think of them?
---
Please note that this review was not paid for or sponsored by any third party. This product was purchased by Costcuisine for the purpose of producing this review. The opinions in this review are strictly those of Costcuisine. Costcuisine is not affiliated with Costco or any of its suppliers. In the event that Costcuisine receives compensation for a post from the manufacturer of a product or some other third party, the arrangement will be clearly disclosed (including where the manufacturer of a product provides Costcuisine with a free sample of the product).