The most delicious and best tasting popsicle you can buy at Costco this summer!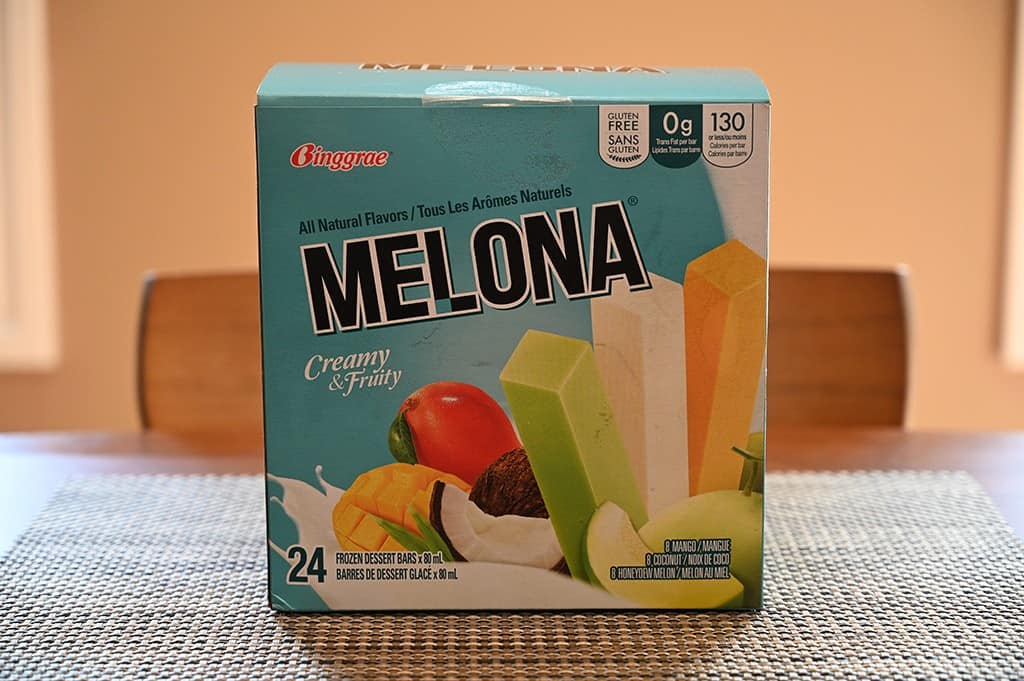 Today I'm reviewing the Costco Melona Frozen Dessert Bars! It's been a hot & dry summer where I am so I'm loving reviewing all the frozen treats from Costco right now. These are perfect if you're craving a super fruity and tropical frozen dessert.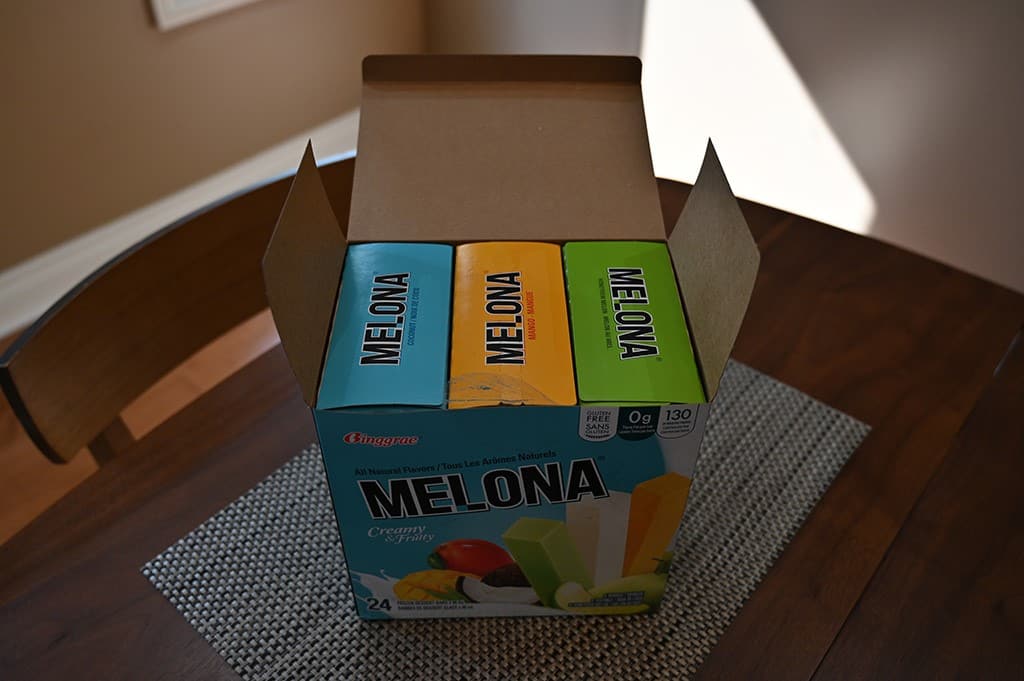 These Melona Frozen Dessert Bars can be found in the freezer section near all the other frozen desserts. Their item number at Costco is 1503432.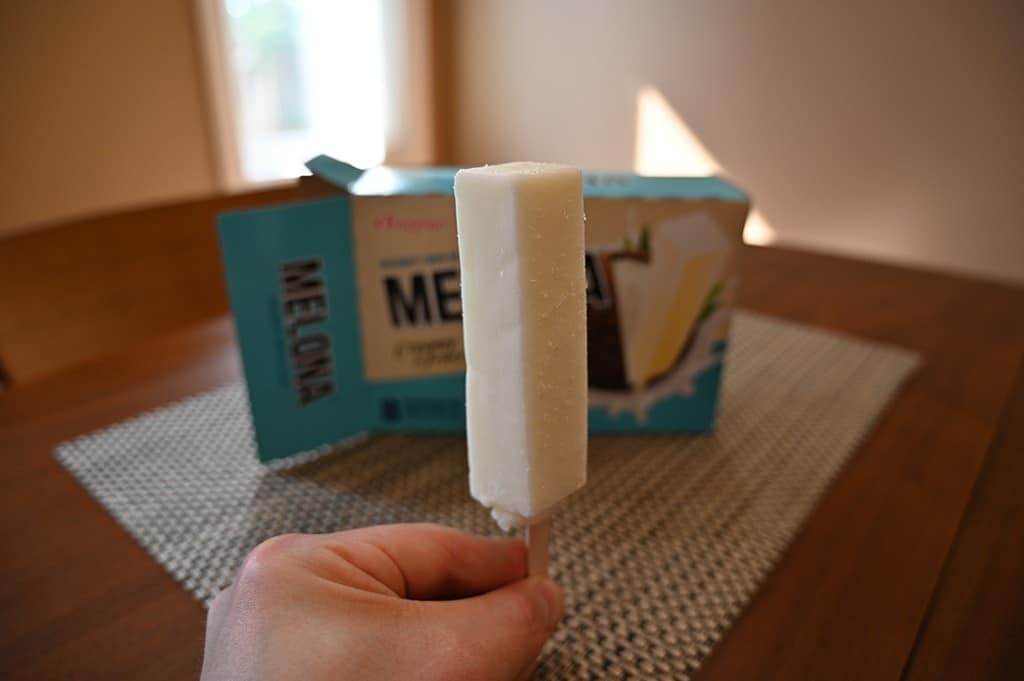 Taste
If you haven't tried Melonar bars, get to Costco ASAP and buy a box! These are delicious! The box of Melona bars at Costco has three flavors, coconut, mango and honeydew. It's really hard for me to pick a favorite because I think all three flavors are amazing. Even my husband who doesn't like honeydew anything enjoyed the honeydew flavor.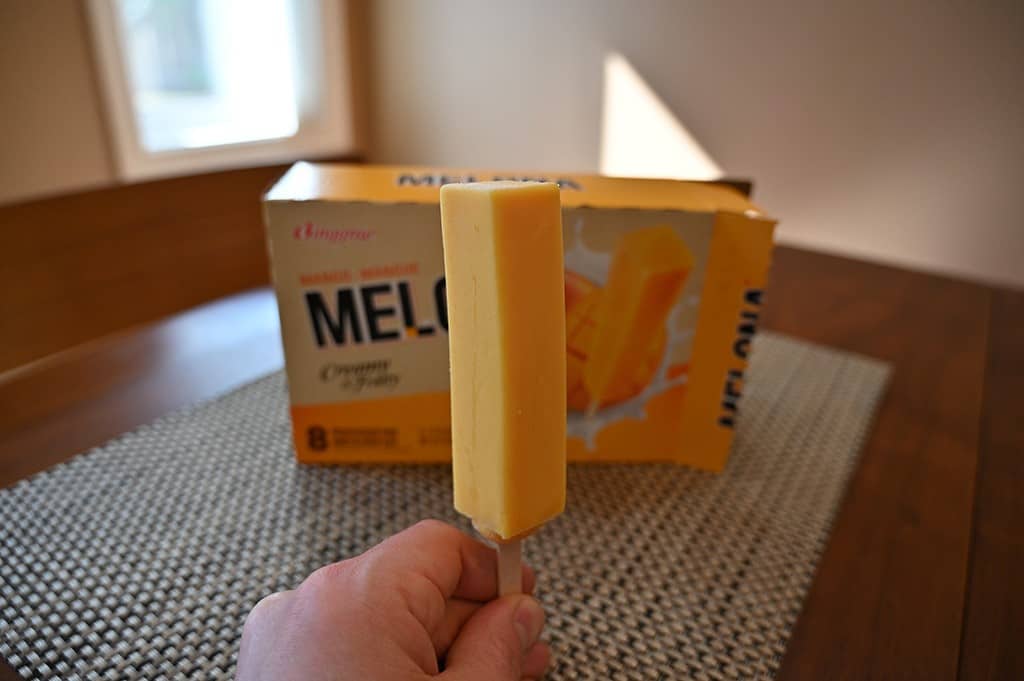 These are creamy light,, sweet and super flavorful. Mango tastes like fresh, ripe mango, coconut has a distinct coconut flavor and is oh so creamy and the honeydew flavor is like eating the sweetest, best tasting honeydew you'll ever try.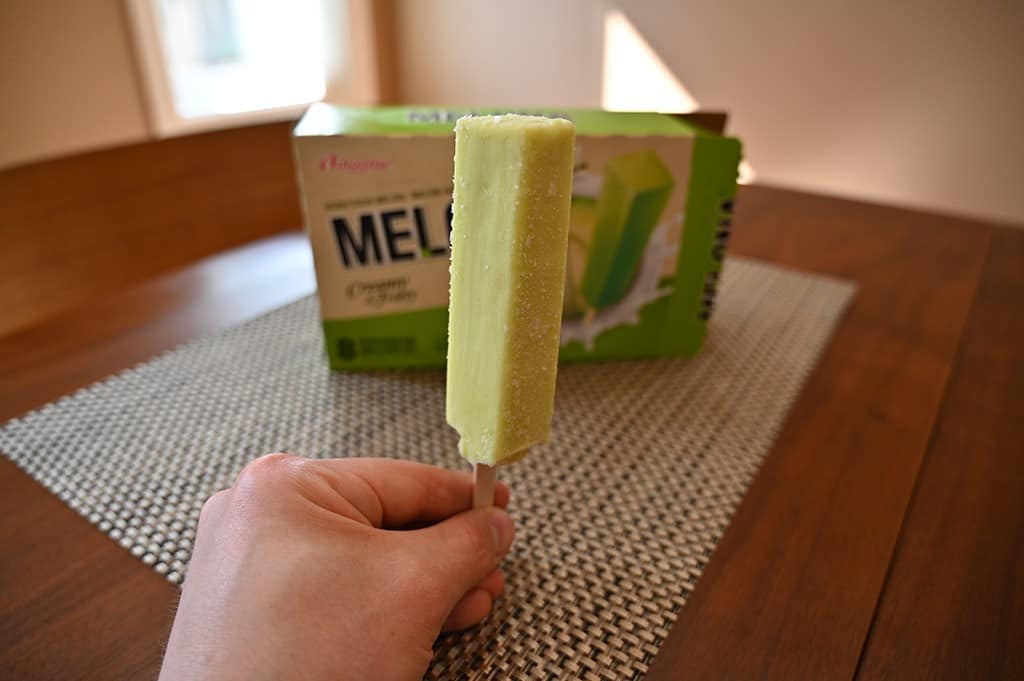 Enjoying a Melona bar makes me feel like I'm on a beach somewhere tropical when I'm really just sitting in my backyard with a bunch of noisy construction going on behind my fence. Sean my husband informed me after trying the Melona bars from Costco that I was NOT to give away a single bar to anyone (I usually share my Costco review food with friends/family).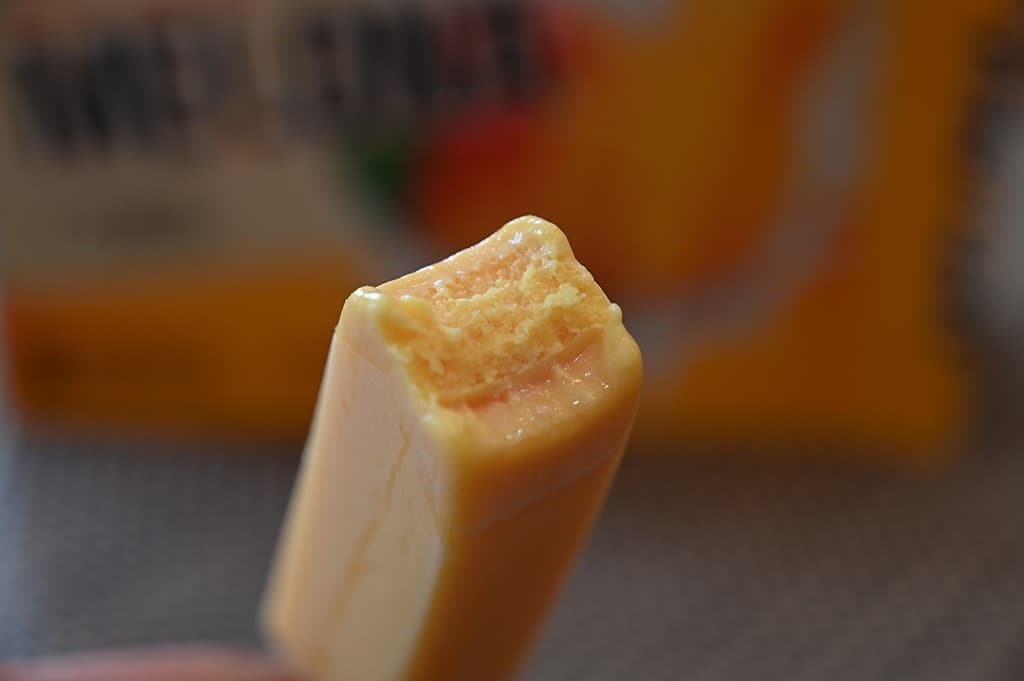 Cost
I paid $14.99 Canadian for the box of Melona bars, the box comes with 24 bars, eight mango, eight coconut and eight honeydew and is completely worth the $14.99!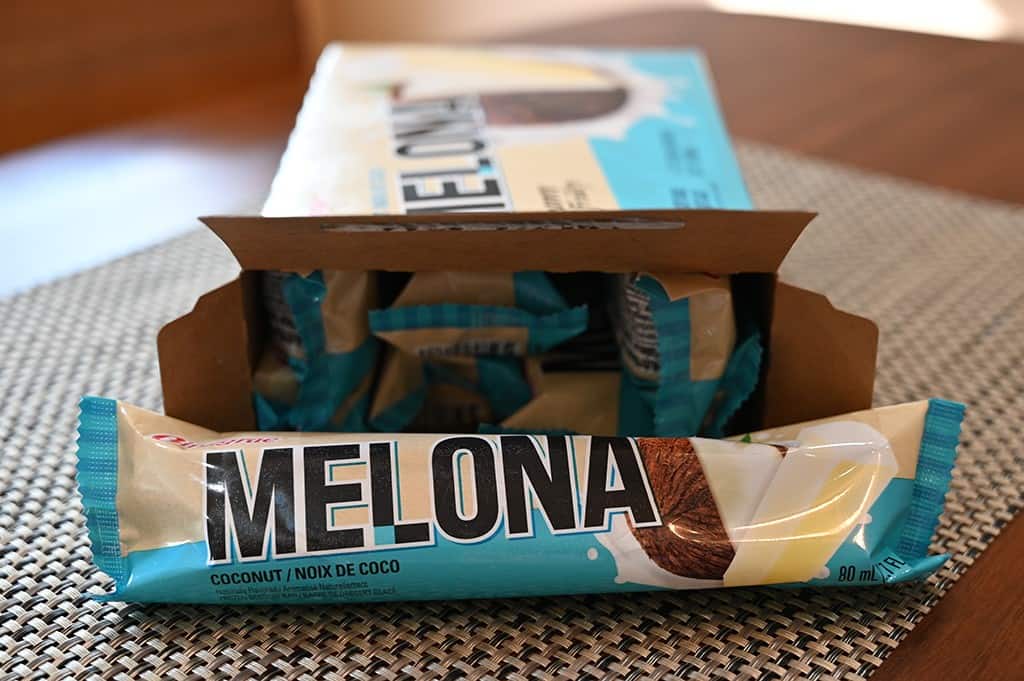 Convenience
You get three seperate smaller boxes inside the big box, each box contains eight individually wrapped bars of one flavor of Melona bar (mango, coconut or honeydew). The best before date is about 20 months from the date we purchased the box of bars.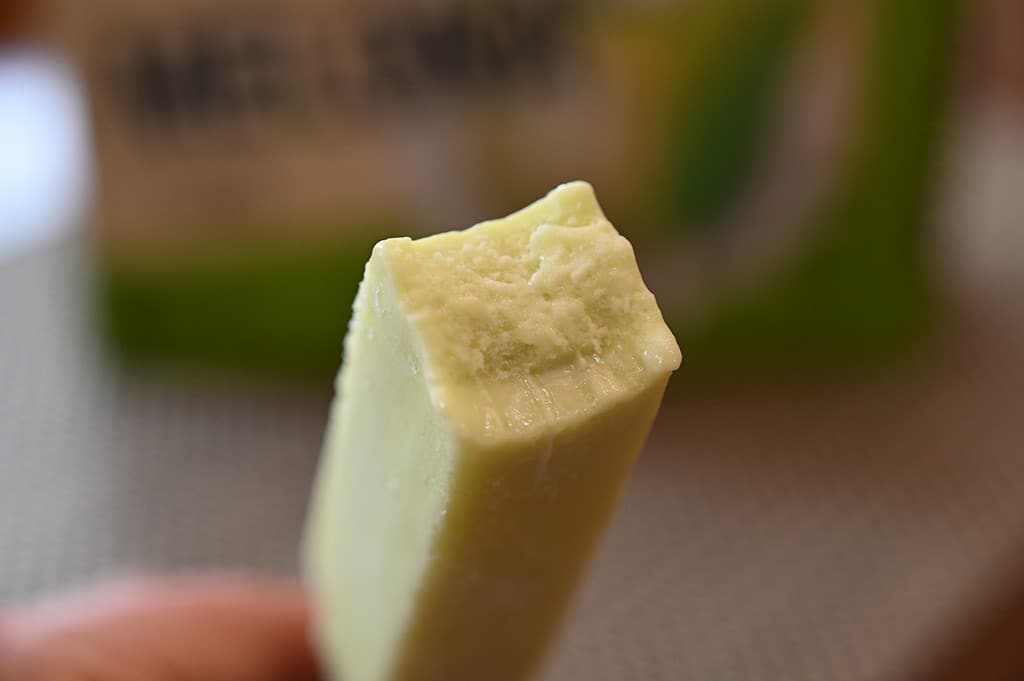 These are a delicious snack or dessert on a hot summer day! They're not as heavy as other frozen desserts like the Costco Heavenfull Stroopwafel Sandwiches that I've reviewed in the past.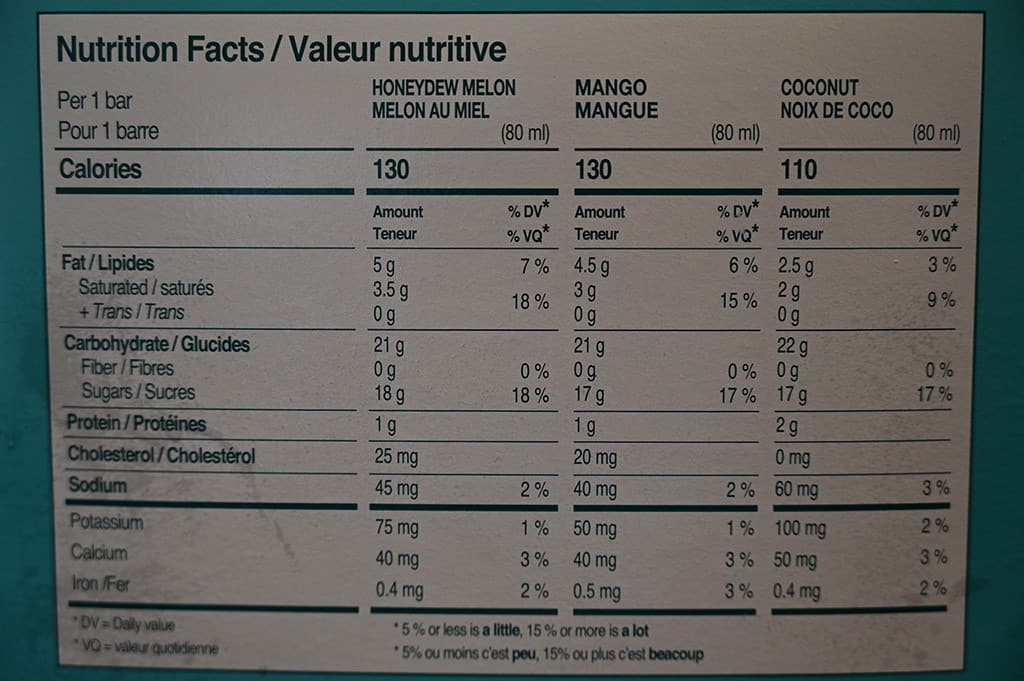 Nutrition
Depending on which flavor you choose a Melona bar is 110-130 calories, two and a half to five grams of fat, 21 to 22 grams of carbohydrates, 17 to 18 grams of sugar, one to two grams of protein and 40 to 60 mg of sodium.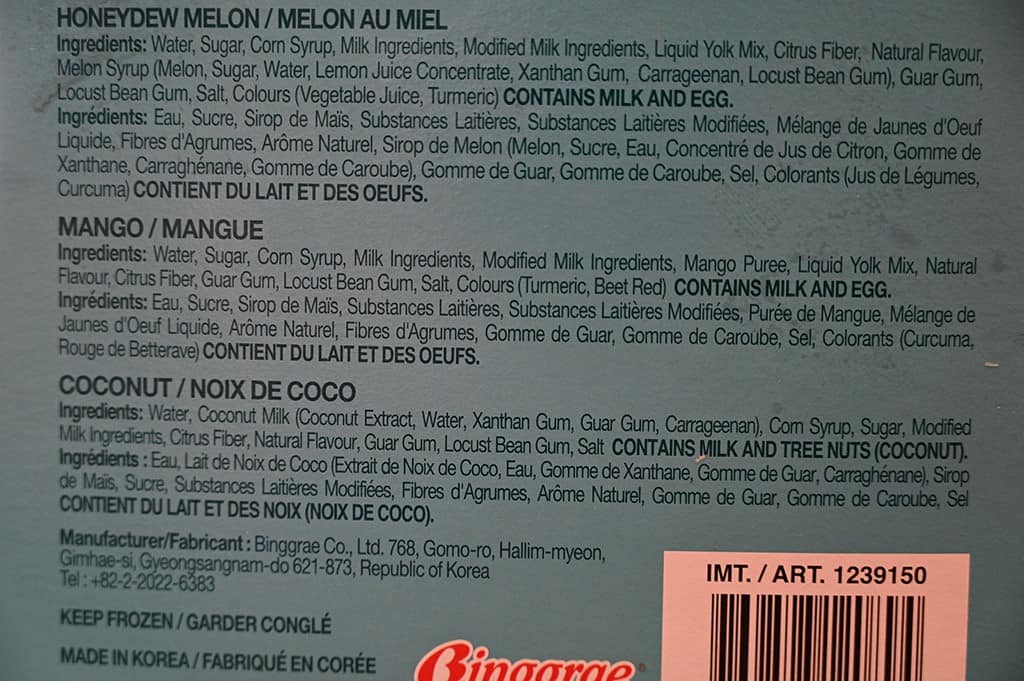 These are obviously high in sugar but they don't have that many calories per bar! The Melona bars are gluten-free but are not dairy free.
Scoring
Taste: 10/10
Cost: 8/10
Convenience: 10/10
Nutrition: 1/10
Overall
Must buy!
My new favorite popsicles from Costco! Melona bars are creamy, light, fruity and flavorful!
Have you tried Melona bars? Which flavor is your favorite?
Please note that this review was not paid for or sponsored by any third party. This product was purchased by Costcuisine for the purpose of producing this review. The opinions in this review are strictly those of Costcuisine. Costcuisine is not affiliated with Costco or any of its suppliers. In the event that Costcuisine receives compensation for a post from the manufacturer of a product or some other third party, the arrangement will be clearly disclosed (including where the manufacturer of a product provides Costcuisine with a free sample of the product).