These are so decadent and delicious!
Please note that this review was not paid for or sponsored by any third party. I purchased this product with my own money and the opinions in this review are strictly my own. I am not affiliated with Costco or any of its suppliers. I am just a fan of the company. I write these reviews to help my fellow shoppers.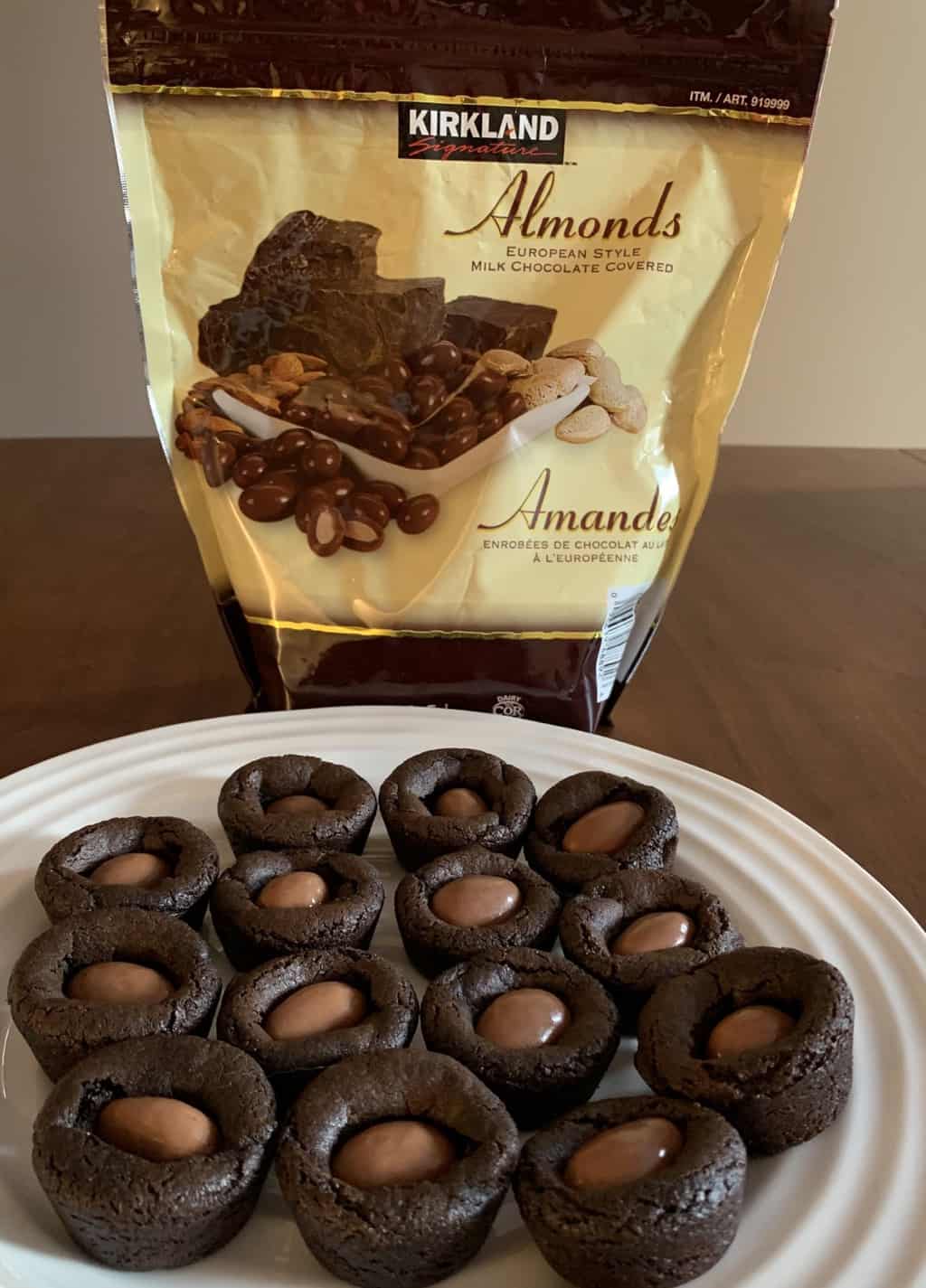 Today I'm posting a recipe for delicious dark brownie cookies with Costco Kirkland Signature Milk Chocolate Covered Almonds! I absolutely love the Milk Chocolate Covered Almonds but haven't been able to use my whole bag up yet so I decided to make cookies. These are a cookie with a brownie flavor/texture. The dough is cookie dough but they taste similar to a brownie! This dough MUST be chilled and I recommend chilling overnight. Before chilling the dough will seem very soft and sticky.
Ingredients
½ cup light brown sugar
½ cup granulated sugar
½ cup unsalted butter at room temp
1 large egg room temp
1 cup all purpose flour
½ cup (heaping not leveled) unsweetened cocoa powder
¾ teaspoon baking soda
1 teaspoon vanilla
¼ teaspoon baking powder
1/8th teaspoon table salt
1 tablespoon milk (any milk is fine, I use skim you can use Almond Milk too)
Kirkland Signature Milk Chocolate Covered Almonds.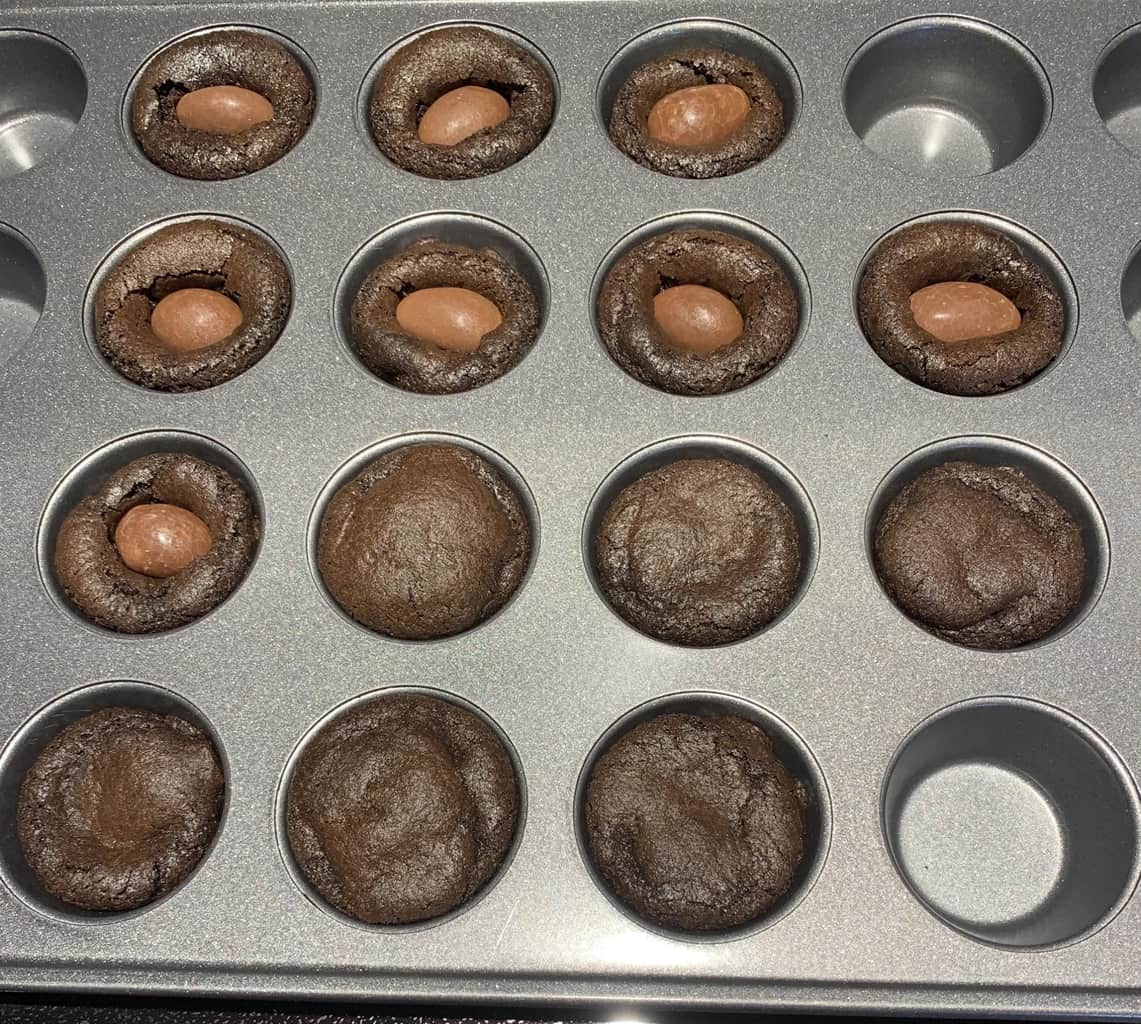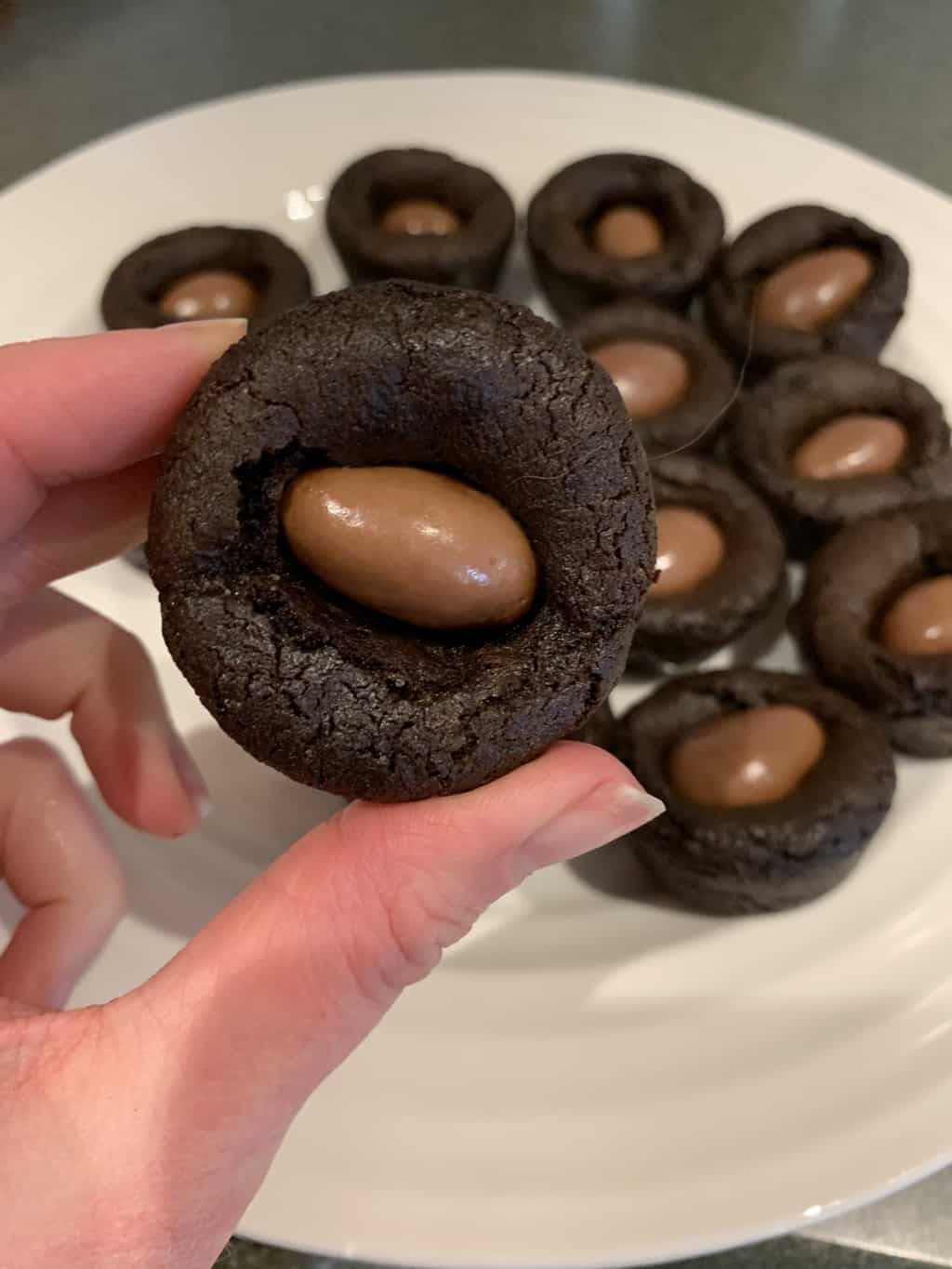 Directions
1. Using either a stand or handheld mixer, cream butter for about 30 seconds then add brown and white sugar and mix until well combined.
2. Add egg and vanilla and beat until well combined.
3. Whisk all your dry ingredients together in a separate bowl (flour, salt, cocoa powder, baking powder, baking soda). Mix the dry ingredients into butter, sugar, egg and vanilla. Mix until combined. You'll notice the dough is VERY thick! This is where I add a little milk to thin it out a tad. Add the tablespoon of milk and turn on the mixer and again mix until combined.
4. Push dough down into bowl and cover tightly with saran wrap. Refrigerate overnight.
6. Once chilled, preheat oven to 350 Fahrenheit, use a mini muffin tin that's non-stick.
7. Scoop two tablespoons of dough for each cookie and roll into a ball. Place each ball into a mini muffin tin slot. Bake at 350 Fahrenheit for 10 minutes. Let sit on cookie sheet three minutes then press a Costco Kirkland Signature Milk Chocolate Almond into the center of the cookie. Place entire tray in fridge for 10 minutes and then use a butter knife to carefully remove each cookie.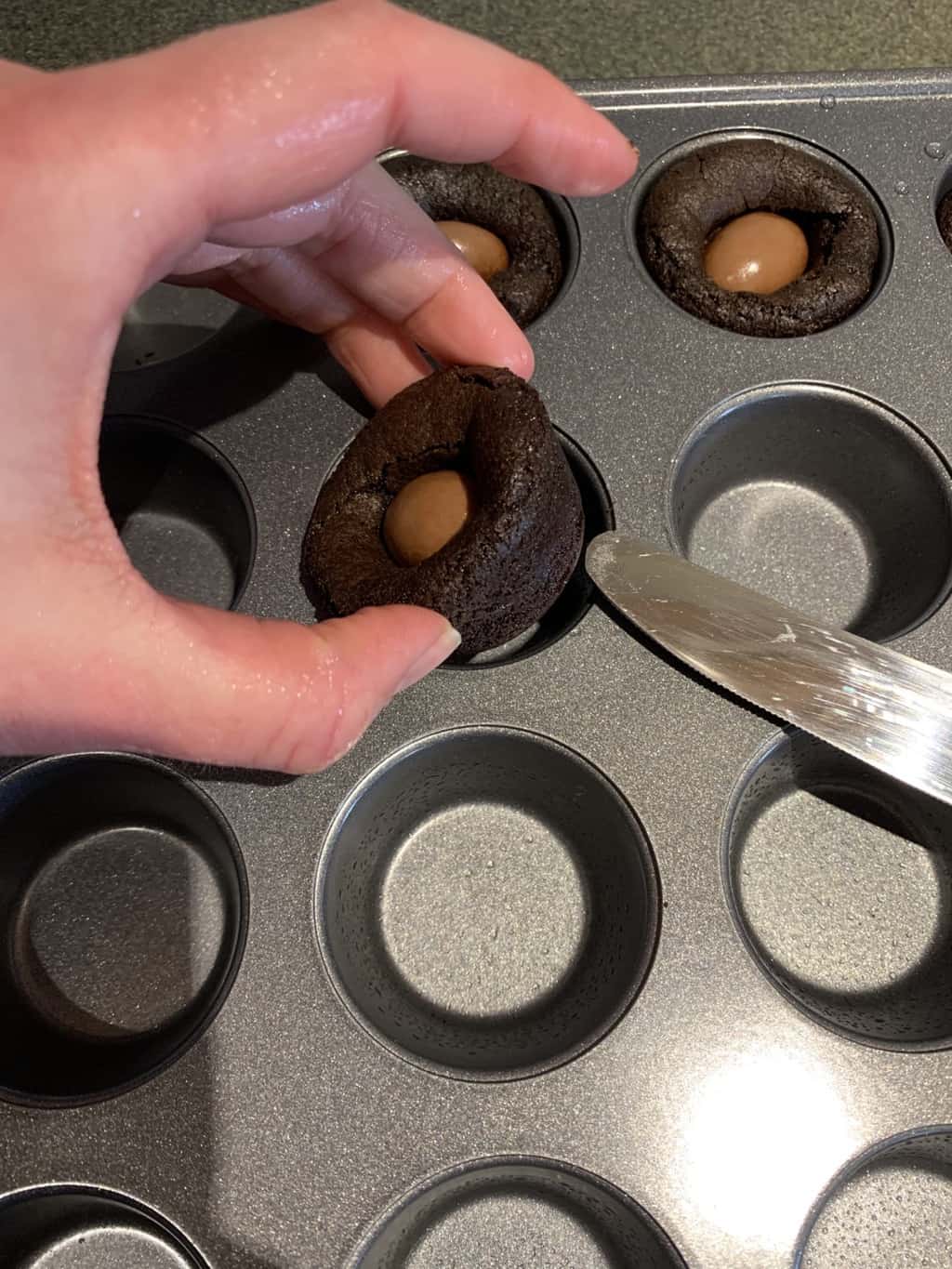 If you have any questions about this recipe let me know!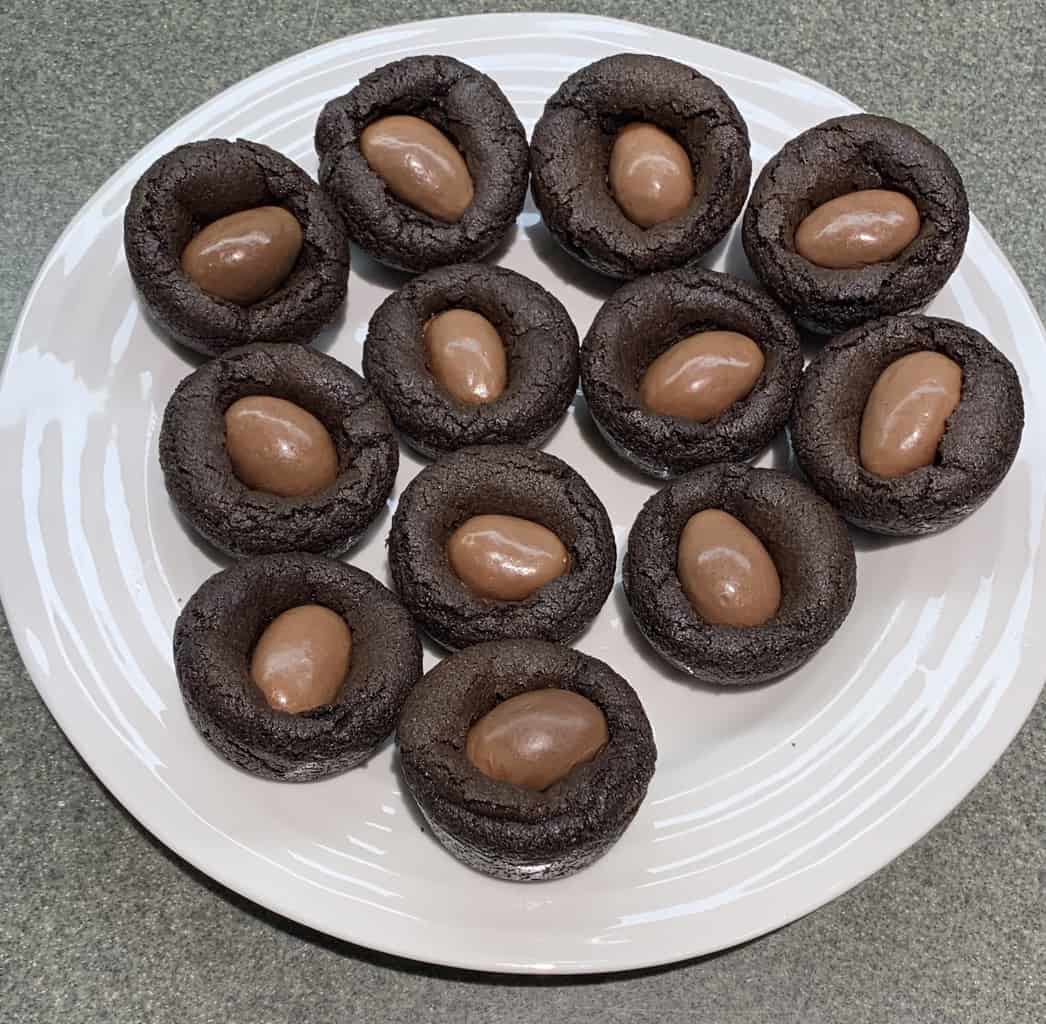 What's your favorite cookie recipe!? Care to share?