Fun for kids!
Please note that this review was not paid for or sponsored by any third party. The opinions in this review are strictly my own. I am not affiliated with Costco or any of its suppliers. I am just a fan of the company. I write these reviews to help my fellow shoppers.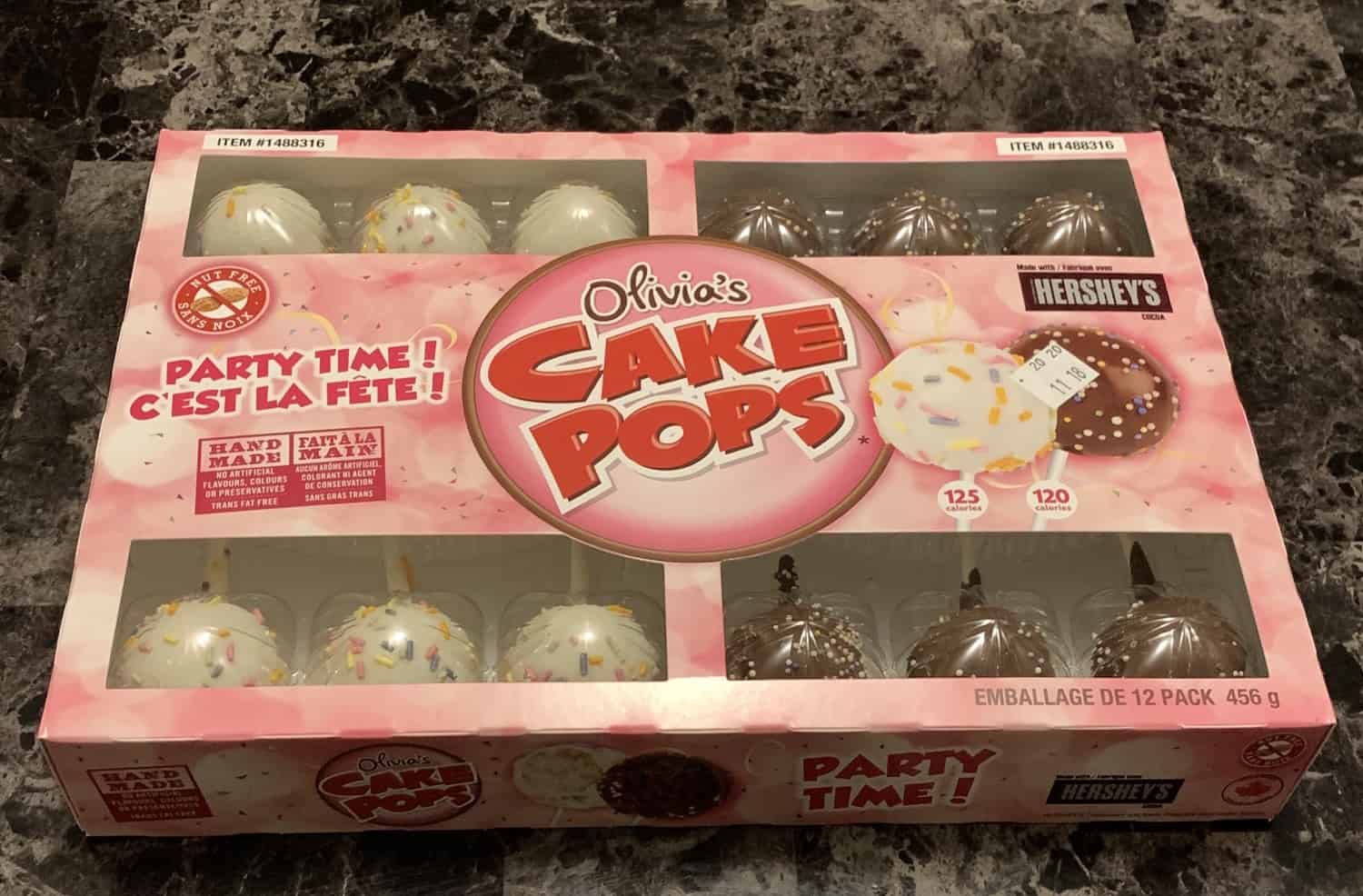 I've had cake pops a few times before and thought they were pretty good so I decided to try these Olivia's Cake Pops from Costco when I saw them at Costco last time I was
there.
Taste
Cake pops are basically cake and icing mixed together and formed into a ball then enrobed in either a hard candy or chocolate coating. I thought these would be quite artificial tasting however I found them quite tasty. You get two flavors in the box, chocolate and vanilla. The chocolate is moist, fudgy and very chocolaty as well as sweet. The sprinkles on the outside give a little bit of crunch. The vanilla flavor cake pops are also sweet, moist and has a birthday cake flavor to it. I preferred the chocolate flavor. These are definitely some of the better cake pops I've had. They're not absolutely amazing but they're pretty good for a fun, unique dessert or treat!
Cost
The Olivia's Cake Pops box comes with 12 cake pops and I paid $9.99 Canadian for the cake pops.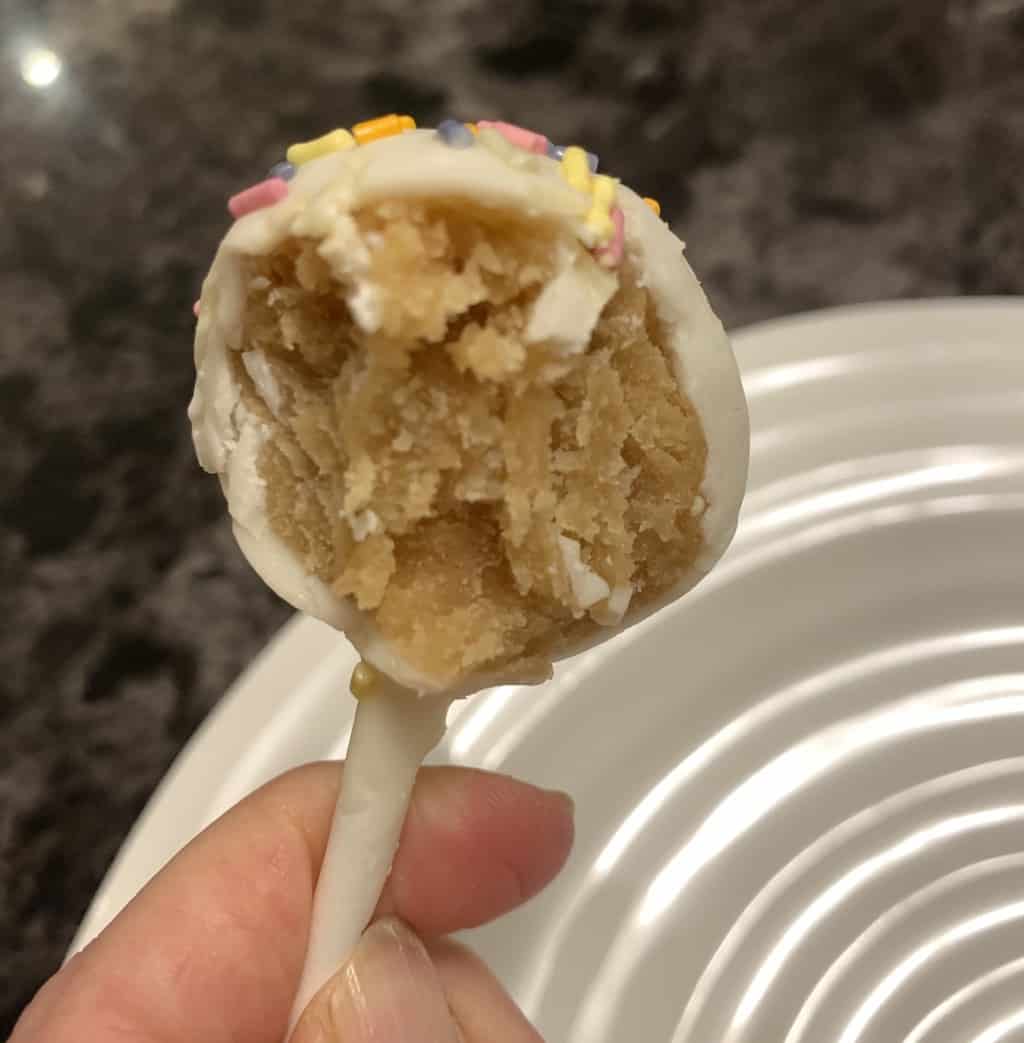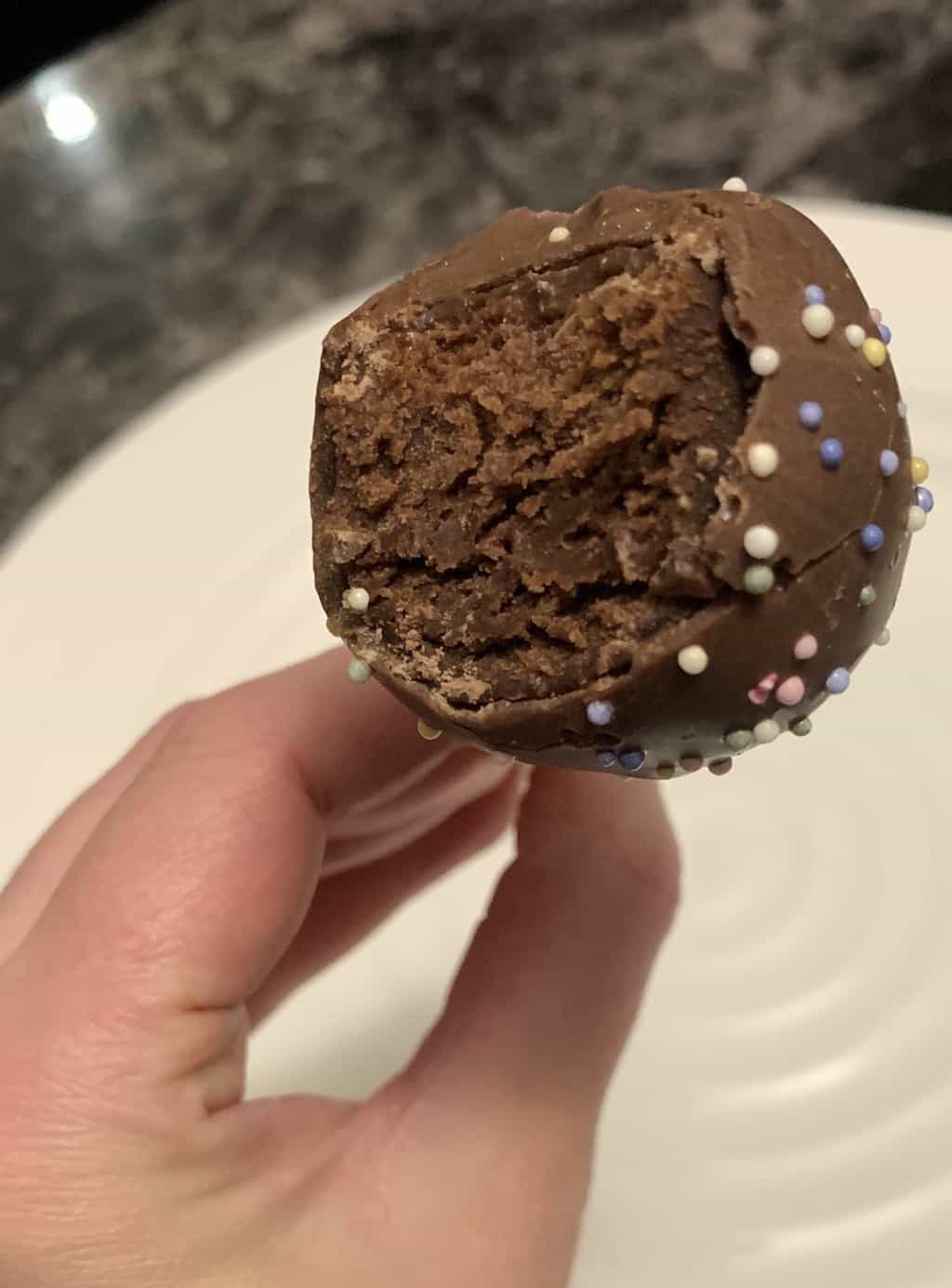 Convenience
The cake pops come in a resealable plastic container that's specifically made for cake pops. The packaging states they can be frozen if not consumed before the best before date. The best before date is about a week and a half from the date we purchased the cake pops.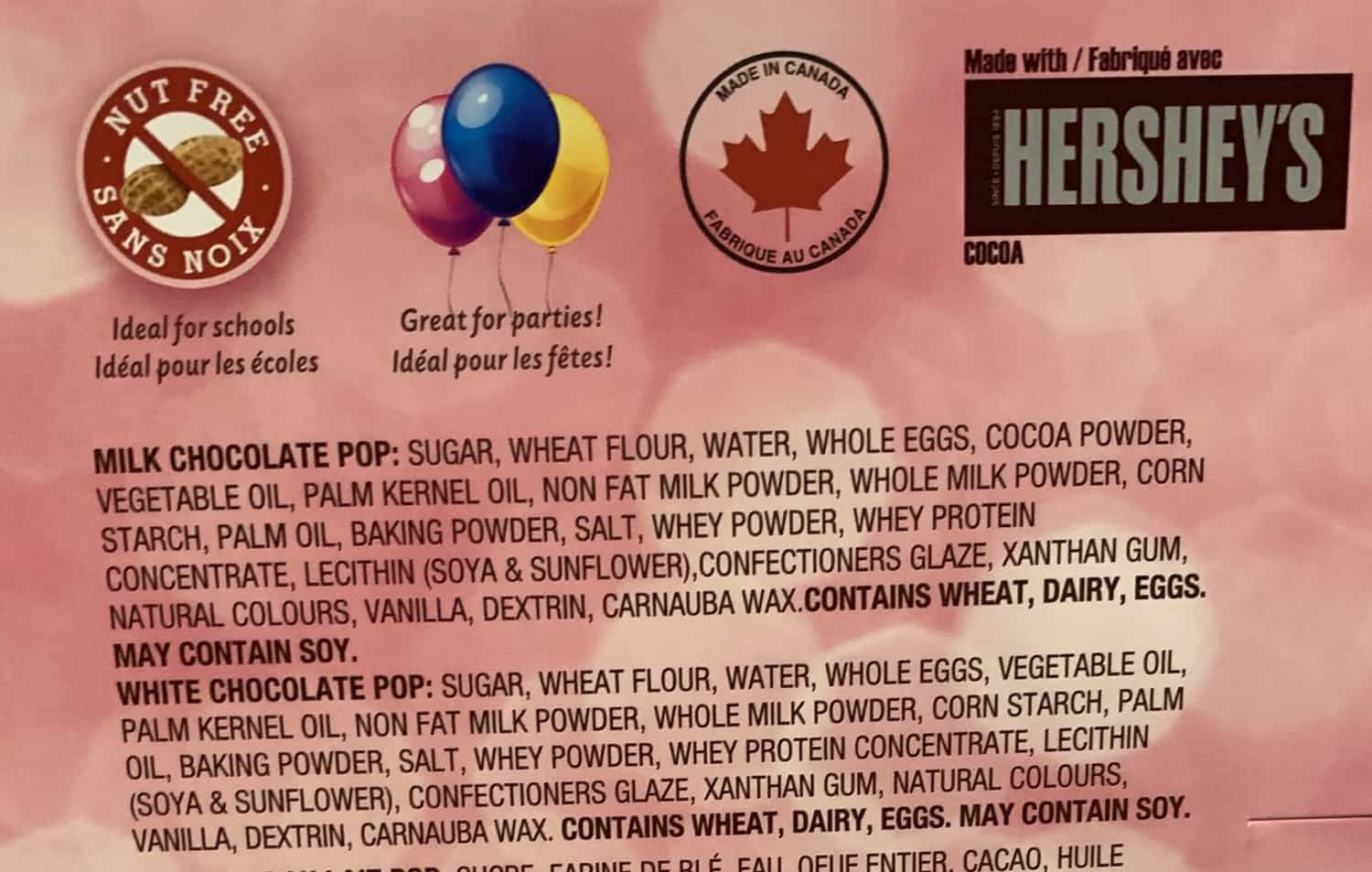 Nutrition
One Olivia's Cake Pop is 120-125 calories depending on the flavor. These are nut-free and have no artificial colours, preservatives or flavors. Obviously, these aren't healthy but one cake pop is actually not that many calories, fat or sugar if you're craving something sweet!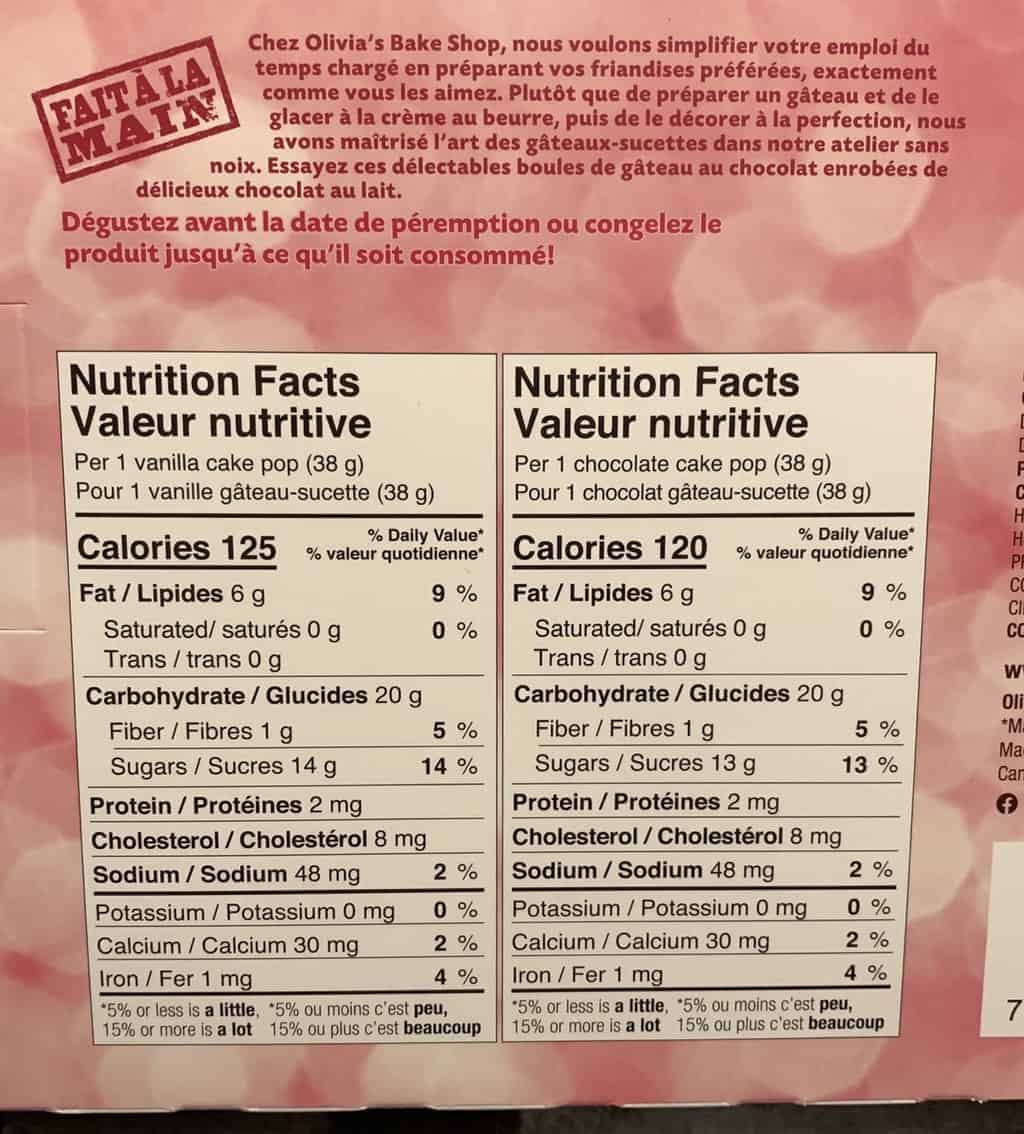 These were fun to try and I think kids would definitely enjoy these!
Taste: 7.5/10
Cost: 7/10
Convenience: 10/10
Nutrition: 1/10
Chocolate or vanilla? Which flavor would you choose?