Veeeery Cheesy!
Please note that this review was not paid for or sponsored by any third party. I purchased this product with my own money and the opinions in this review are strictly my own. I am not affiliated with Costco or any of its suppliers. I am just a fan of the company. I write these reviews to help my fellow shoppers.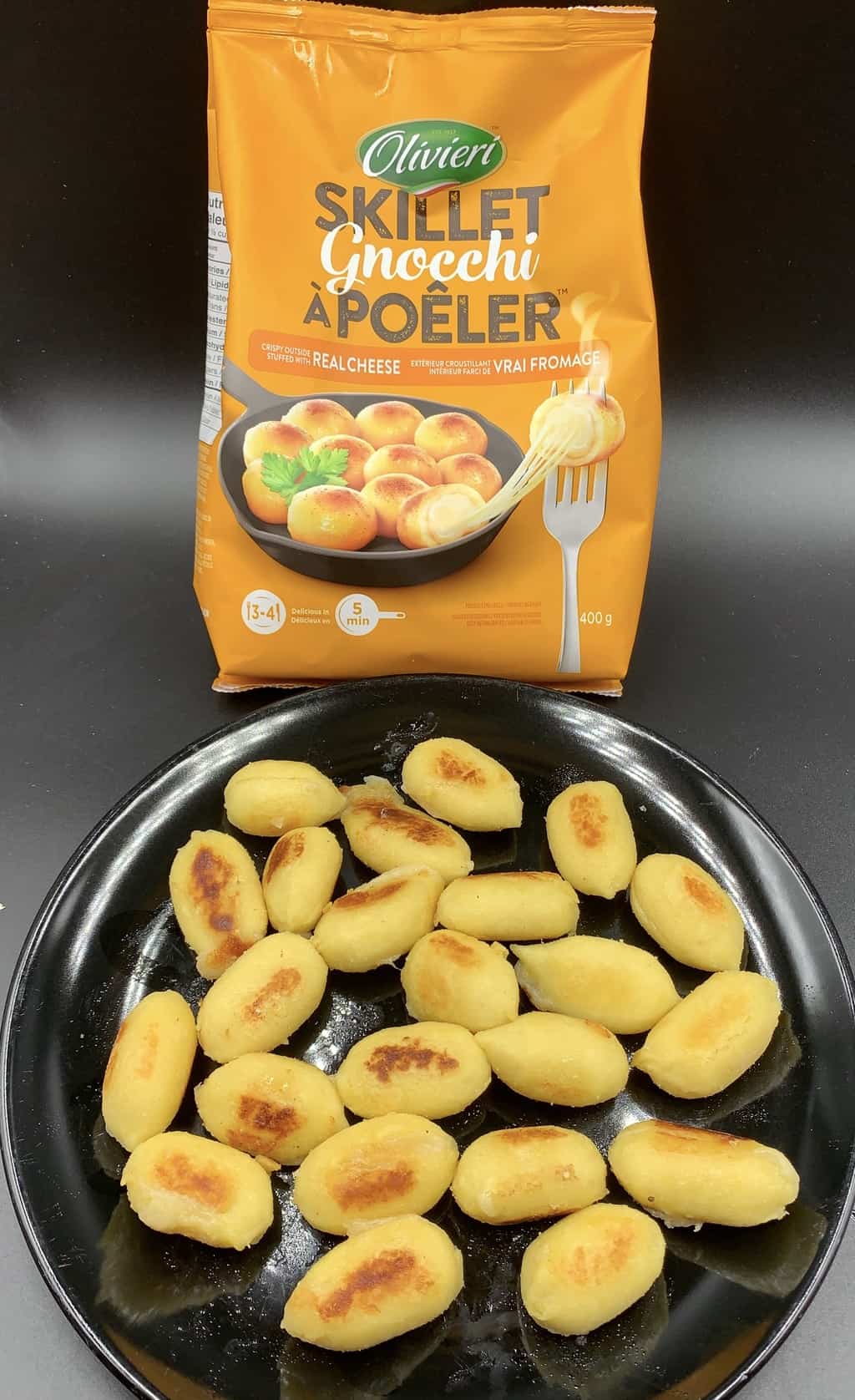 Sean and I went to Italy last year (it was once in a lifetime trip!), and while we were there we had all sorts of food but one of the best things we tried was gnocchi! To be honest, we didn't find the food in Italy all that amazing which was surprising but the gnocchi we had one night was pretty memorable. When I saw the Olivieri Skillet Gnocchi at Costco I decided we would pick it up to try.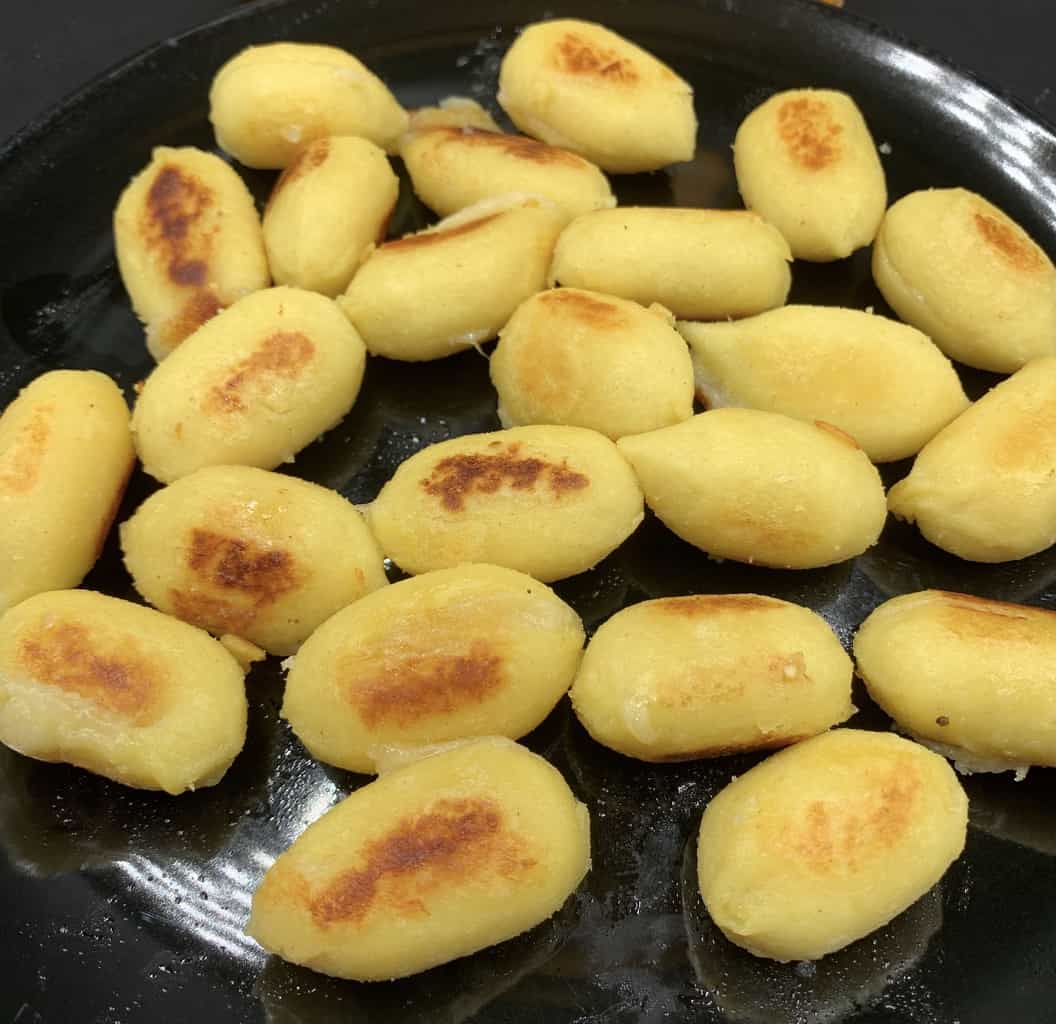 Taste
Gnocchi is a very unique dish! It's basically like little potato pillows that are very soft on the inside and ever so slightly crisp on the outside. The Costco Olivieri Skillet Gnocchi was definitely tasty but not amazing. It's VERY cheesy and has that strong, sharp, pungent cheese flavor, I think maybe coming from the emmental? Some love this super strong cheese flavor but I found it a bit overpowering to be honest. I followed the package directions to cook the gnocchi and they turned out perfect. Slightly crisp and browned on the outside and super soft on the inside so I have no complaints about the texture. I paired the gnocchi with a tomato sauce because Sean claimed that gnocchi has to be consumed with sauce but next time I'd probably just prefer to eat them plain. Gnocchi is definitely heavy so just a few of these filled me up. If you like strong cheese flavor this might be your jam.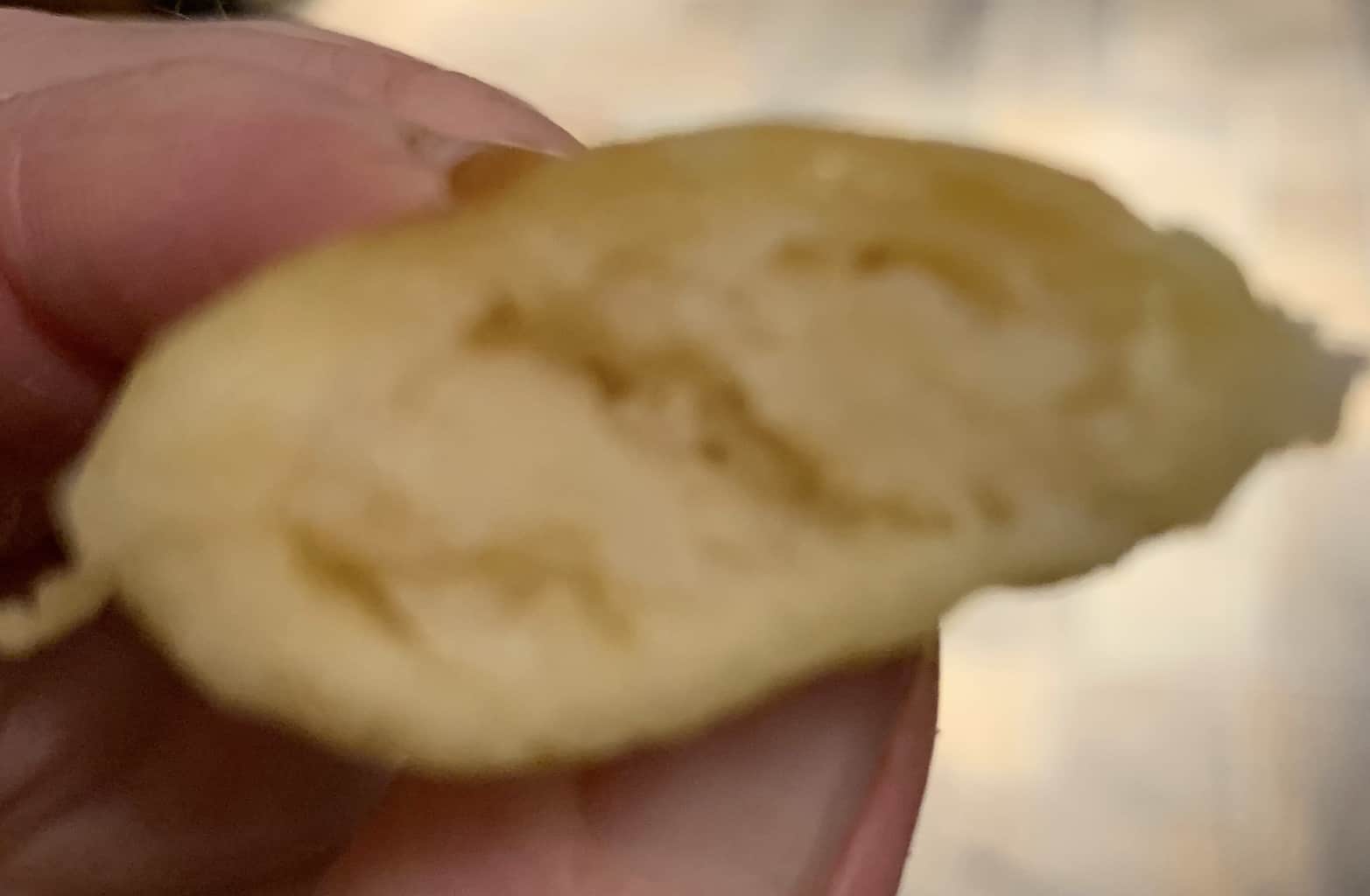 Cost
I purchased the two pack of skillet gnocchi for $7.99 Canadian which was two dollars off the $9.99 Canadian regular price. Each bag is 400 grams so 800 grams of gnocchi total. The sale price is reasonable but I think $9.99 is a little expensive considering they are small bags and there's no meat in the gnocchi.
Convenience
This was very simple to make. All I did was add a little bit of olive oil to my skillet on medium-high heat and I added the gnocchi, I cooked them for about 5 minutes, stirring often. The gnocchi needs to be kept refrigerated and the best before date was about a month from the date we purchased the gnocchi. This would work well as either a side or a main. I served it with the Costco Hampton House Chicken Parmesan.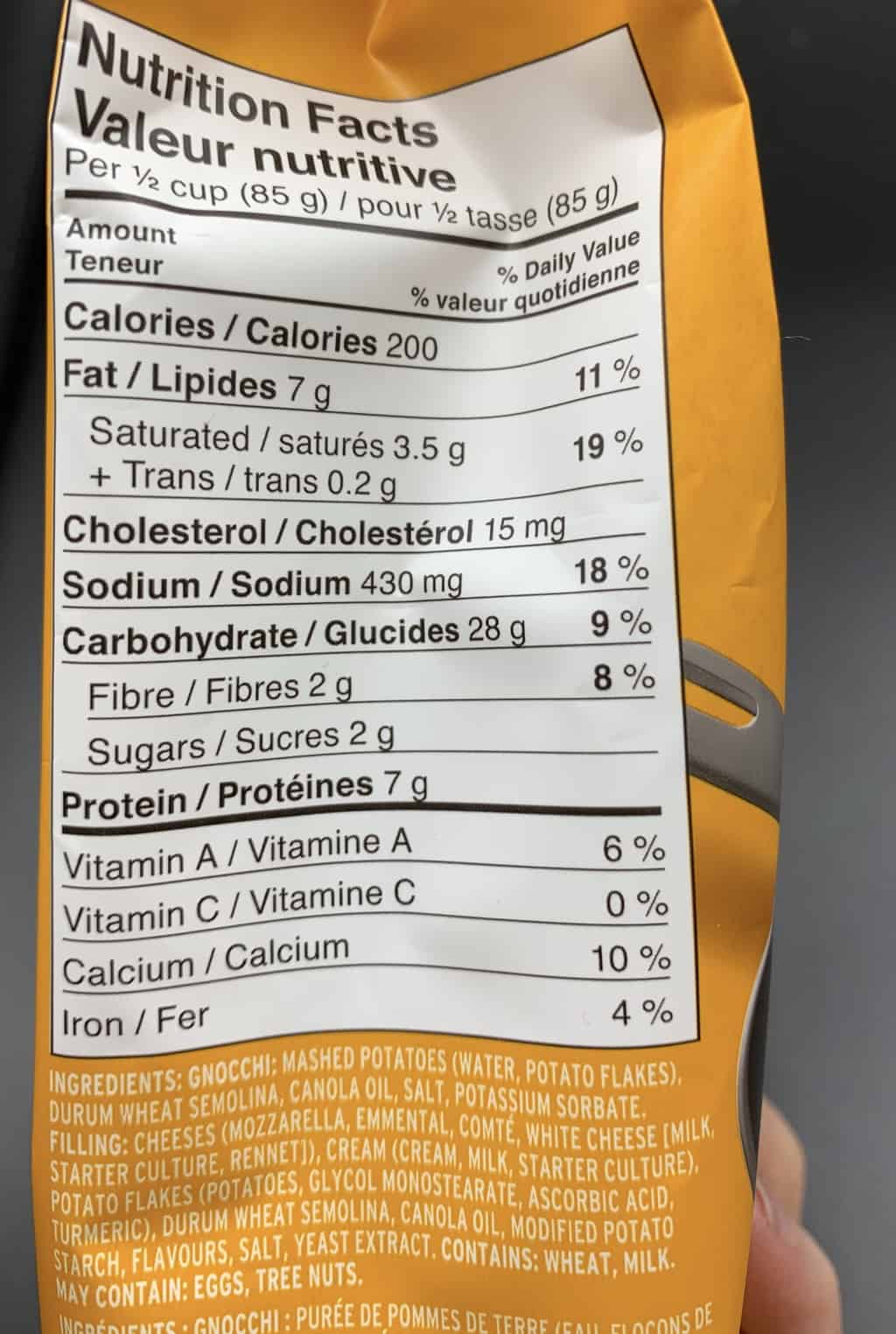 Nutrition
½ cup of gnocchi is 200 calories, seven grams of fat, 430 mg of sodium, 28 grams of carbohydrates, two grams of fibre, seven grams of protein and two grams of sugar. I found half a cup to be quite filling but I could also probably easily eat a whole cup which would be quite a bit more calories, fat and sodium.
This was fun to try and I have one bag left to use up but I found the cheese to be a little too pungent for my liking! I also find gnocchi to be super filling and heavy but I enjoy it every once in a while.
Taste: 6.5/10
Cost: 6.5/10
Convenience: 9/10
Nutrition: 4/10
Have you had this gnocchi? What did you think? What kind of sauce would you serve with the Costco Olivieri Skillet Gnocchi or how would you use it?