Garlic cheesy bread you can make at home!
Please note that this review was not paid for or sponsored by any third party. The opinions in this review are strictly my own. I am not affiliated with Costco or any of its suppliers. I am just a fan of the company. I write these honest reviews to help my fellow shoppers.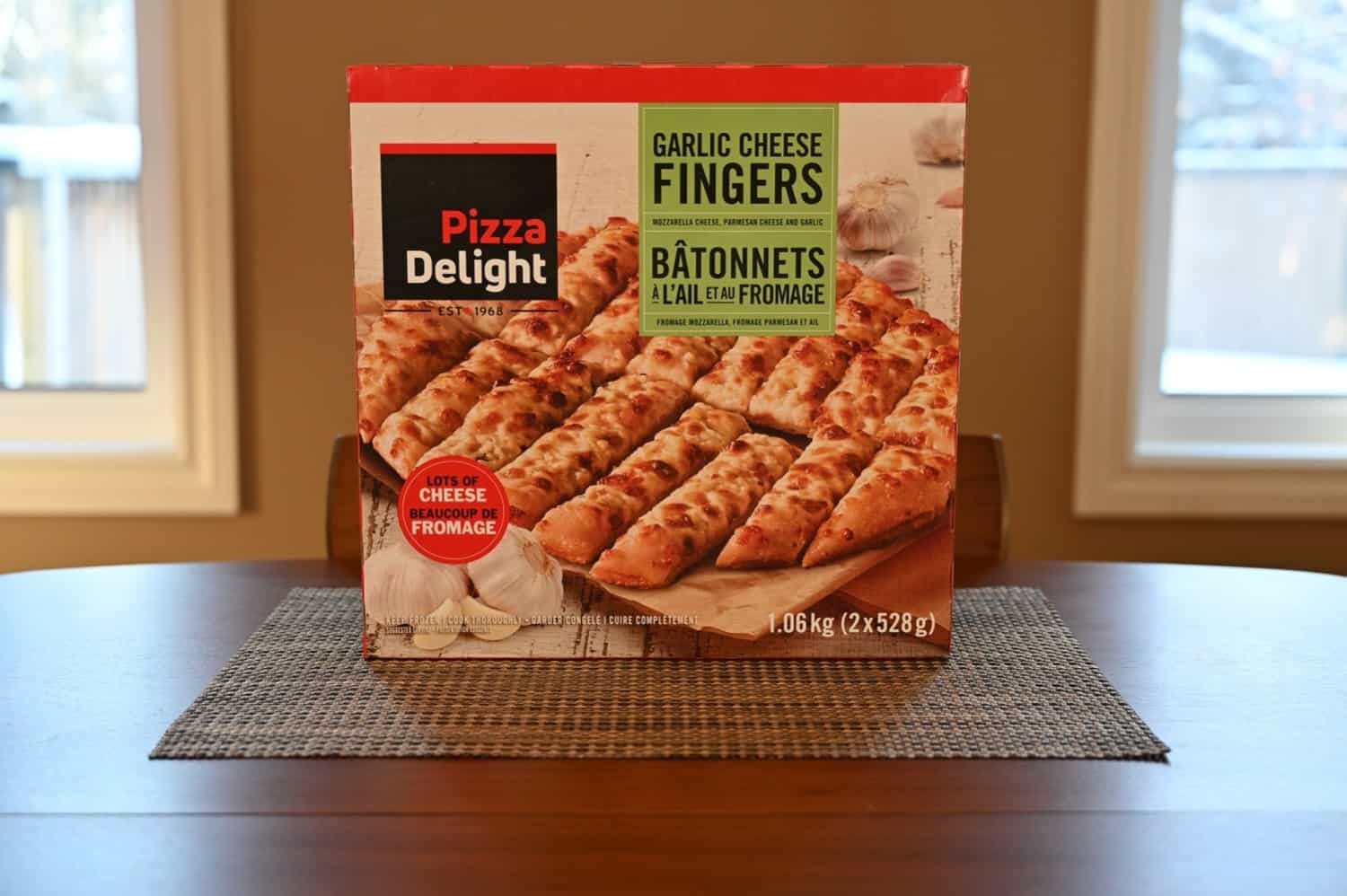 We always get cheesy bread whenever we order pizza, it's like if we order pizza we have to have cheesy bread or some other form of appetizer with it. There can never just be pizza. There's only one pizza place in our city that calls their cheesy bread "garlic fingers", I had to google what garlic fingers were when I was looking at this restaurant's menu. They apparently originate from Eastern Canada and are made up of pizza dough, garlic butter, mozzarella and parmesan. I found these Costco Pizza Delight Garlic Fingers in the freezer section at Costco and the item number is 1350409.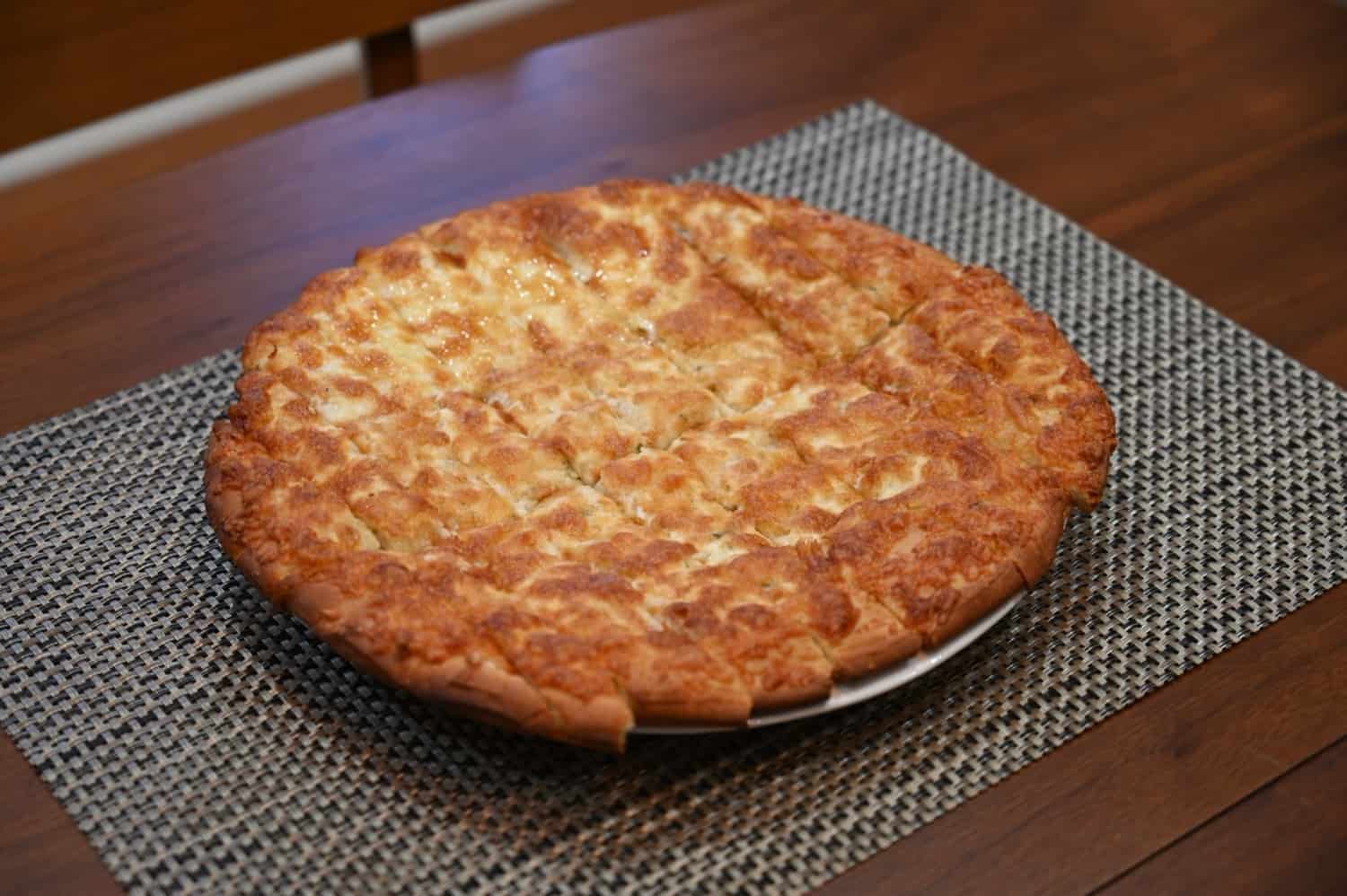 Taste
We had these for Superbowl Sunday! I have to say I actually liked the Costco Pizza Delight Garlic Cheese Fingers. Basically this is like a cheese pizza. The garlic fingers are not over the top delicious or the best cheesy bread / garlic fingers I've ever tasted but in my eyes there's not much you can dislike about cheese and bread which is essentially what this is. The cheese gets nice and golden brown in the oven and the pizza dough crust gets crispy. You can definitely smell the garlic as you bake this, the actual garlic flavor is not as strong as the smell. I feel like this is missing something but I can't quite put my taste buds on what. It might be that this does not come with any marinara or dipping sauce which I always enjoy. You could definitely use your own though. Are these as good as take out? Not quite but they curb my cheesy bread craving!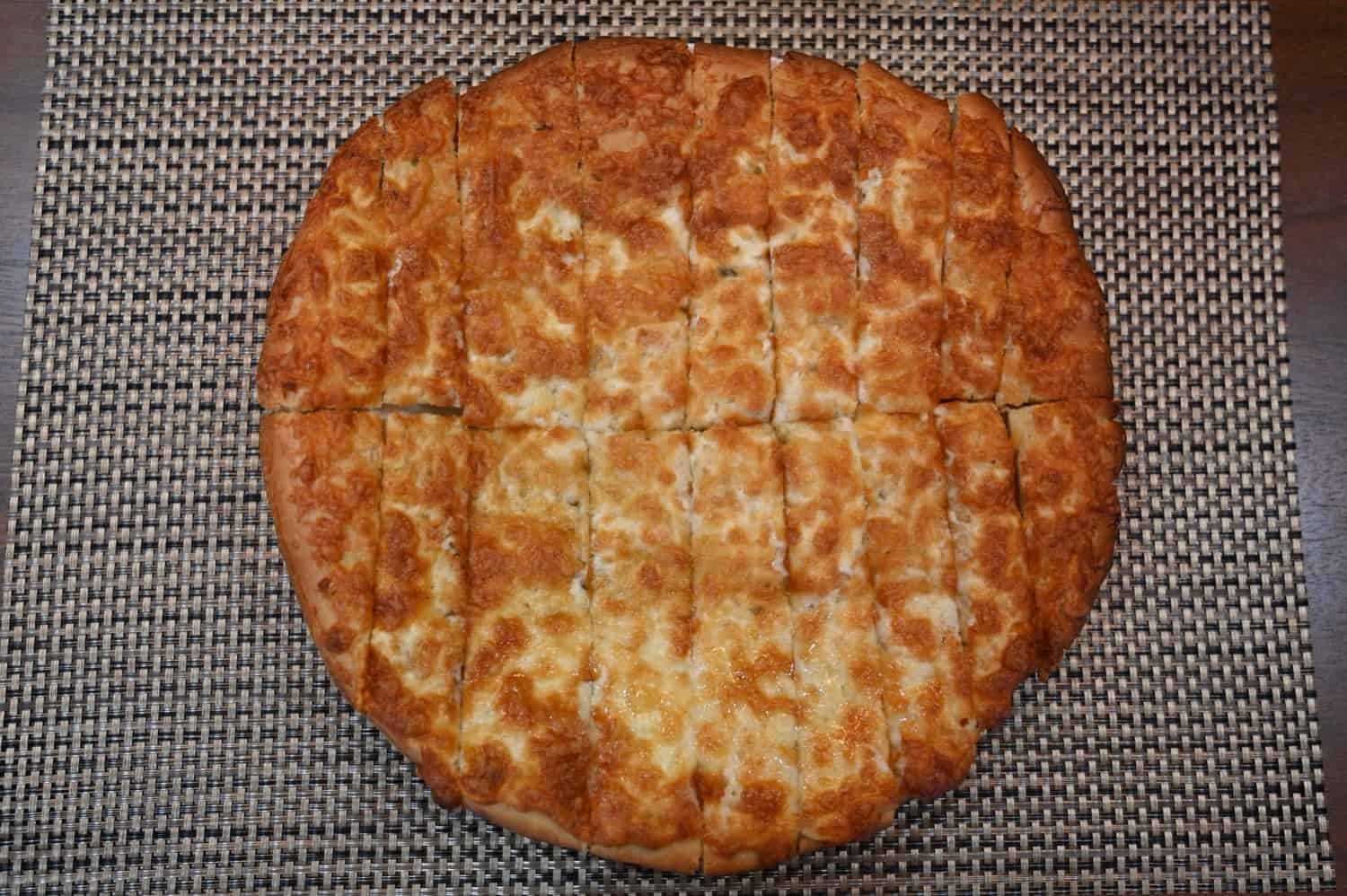 Cost
I paid $11.99 Canadian for the 1.06 kg box of garlic fingers that contains two separate garlic cheese finger pizzas.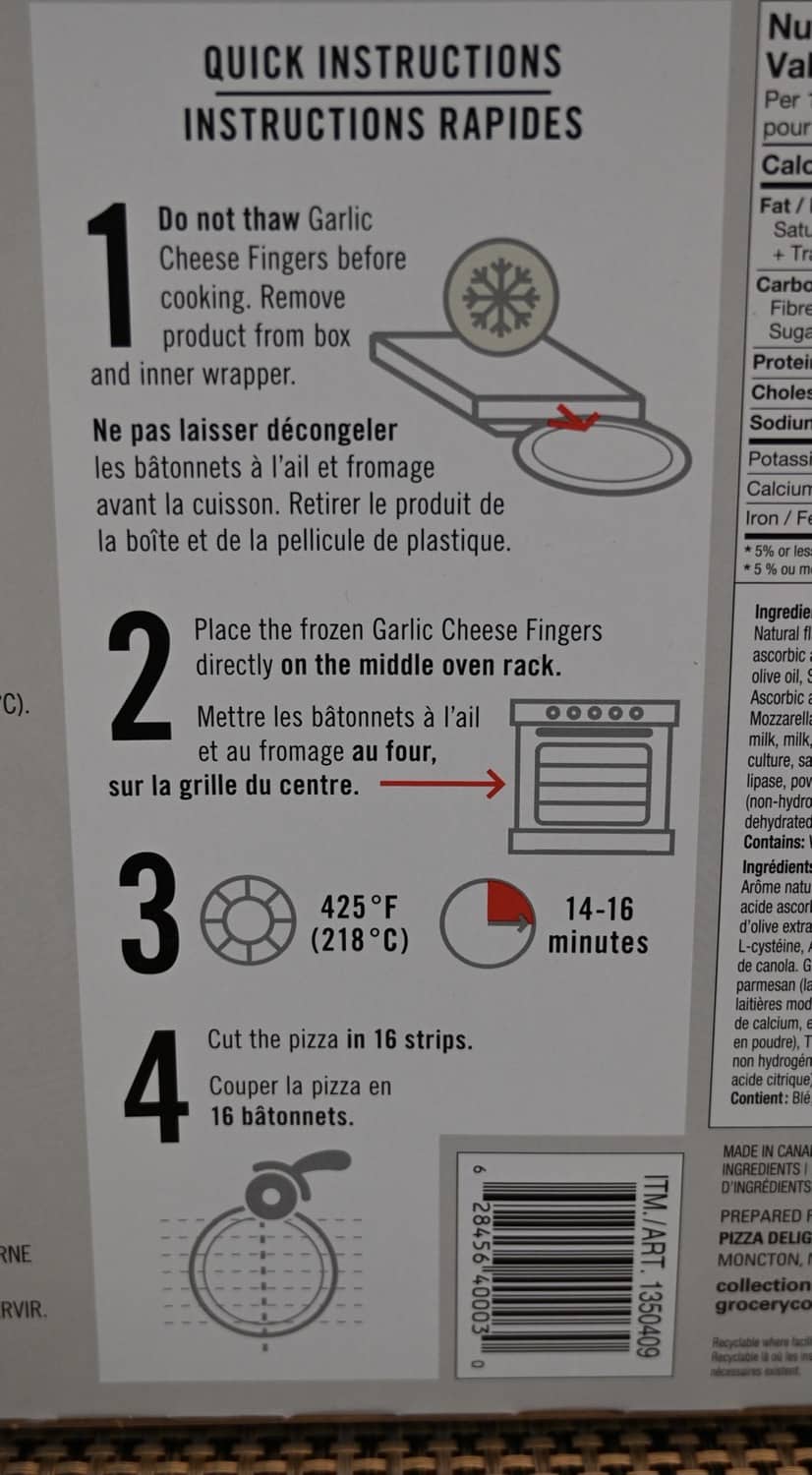 Convenience
Bake the garlic fingers directly on your oven rack for about 16-17 minutes at 425 farenheit to get them golden brown then simply slice into 16 pieces. I think these definitely would do well with some dip! Maybe some Rao's Marinara? Which is also from Costco. These are great for an appetizer or even a fun lunch. I think kids would definitely enjoy these. You could also add some bacon bits on top to add a little bit of extra protein if you like. There's two packages of garlic finger pizzzas in the box and each one is separately packaged. I did make a bit of a mess removing the garlic fingers from the plastic wrap, a bit of loose cheese kind of got everywhere.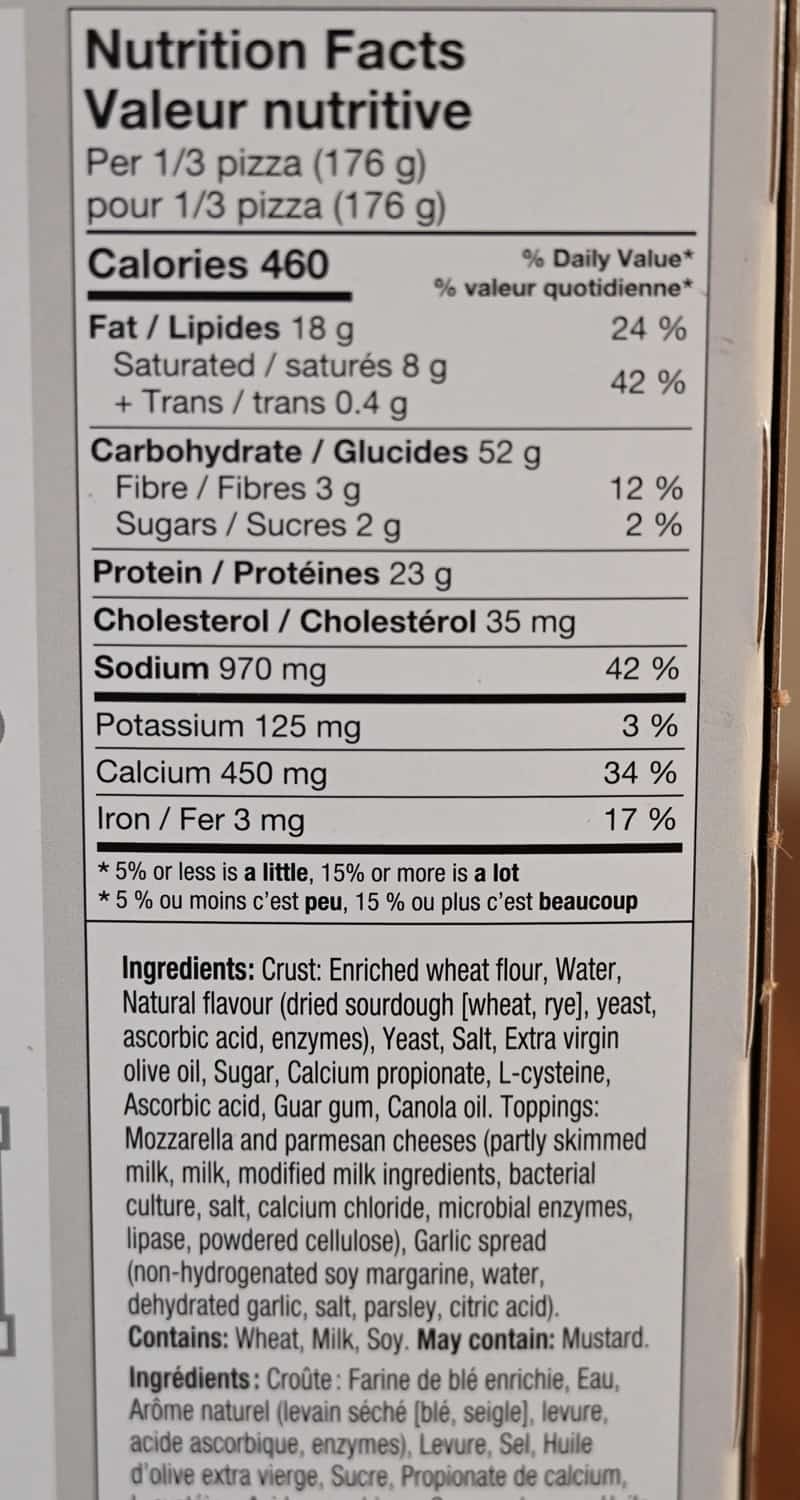 Nutrition
1/3 of the pizza is 460 calories, 52 grams of carbohydrates, 970 mg of sodium, 23 grams of protein, three grams of fibre, two grams of sugar and 18 grams of fat. I'm actually surprised by the 23 grams of protein, that's decent!
This was tasty enough but nothing amazing, it was fun to try but I think this is a one time buy for us.
Taste: 7.5/10
Cost: 8/10
Convenience: 9.5/10
Nutrition: 1/10
Leave a comment if this review was helpful and also share what your thoughts are on this product!