Costco carries gluten-free frozen pizza and it ain't half bad!
Please note that this review was not paid for or sponsored by any third party. The opinions in this review are strictly my own. I am not affiliated with Costco or any of its suppliers. I am just a fan of the company. I write these honest reviews to help my fellow shoppers.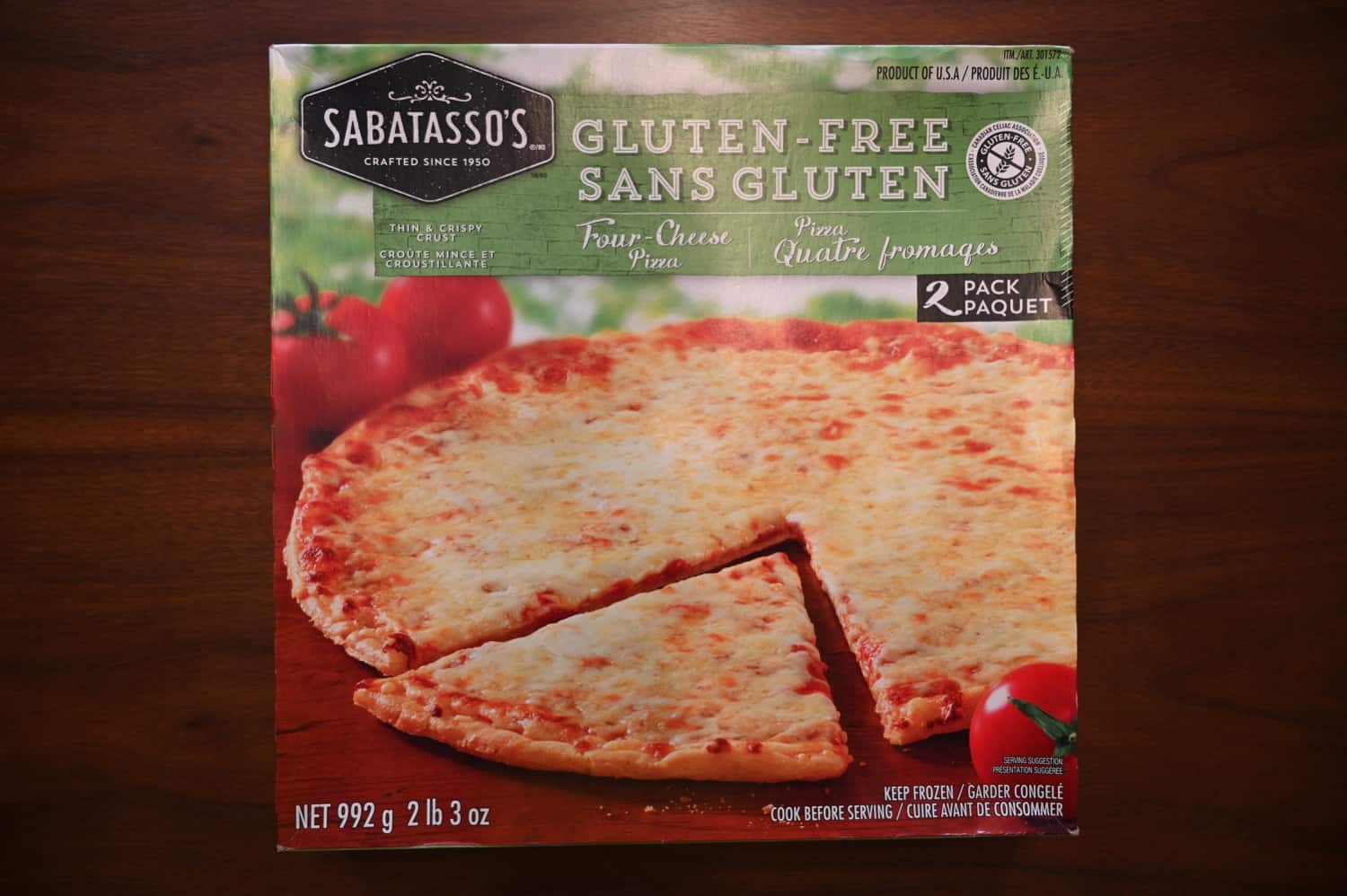 Hey gluten-free/celiac friends. This review might interest you. I've recently been trying to review more gluten free food from Costco so I picked up this Sabatasso's Gluten-Free Four Cheese Pizza from Costco.
Location in Store
This can be found in the freezer section at Costco, by all the other pizzas and the item number is 301572.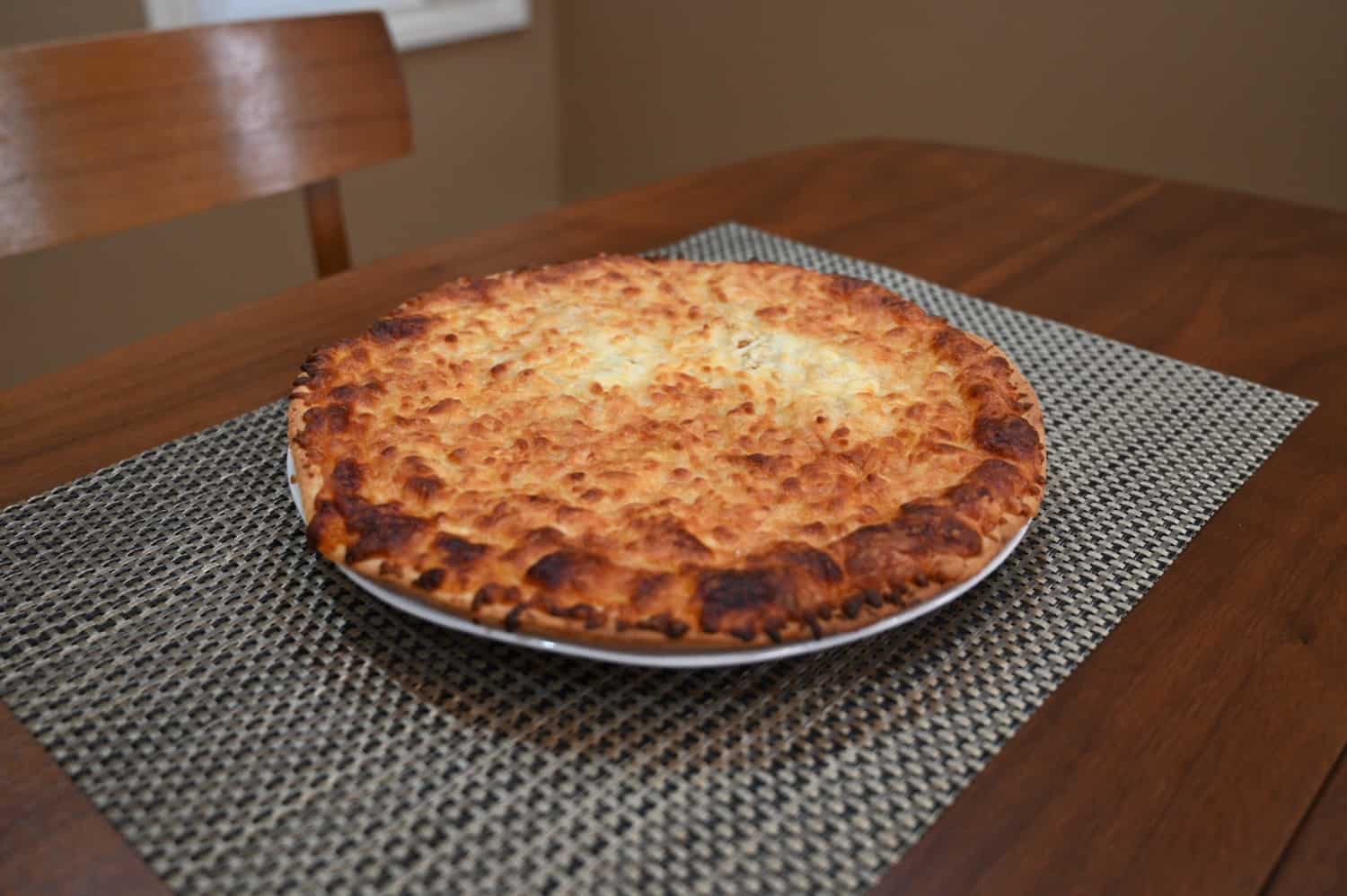 Taste
I'm a lover of all things containing gluten but I have to say, this pizza was actually really decent tasting. I'm pretty sure there's cheese in the actual crust which completely eliminates any unpleasant flavor you think might come from the gluten-free crust. If I didn't know this was gluten-free I wouldn't be able to tell.
Both my husband and I agreed there's not really a lot of sauce on the pizza so I'd definitely wish for extra sauce. The cheese is really good and the crust isn't bad at all, it's a thin and crispy crust but not super thin.
I like a lot of toppings on my pizza so added my own toppings on my second pizza from the box and that really added to the flavor. This definitely tastes like a frozen plain cheese pizza but it's still tasty and for being gluten free I was impressed.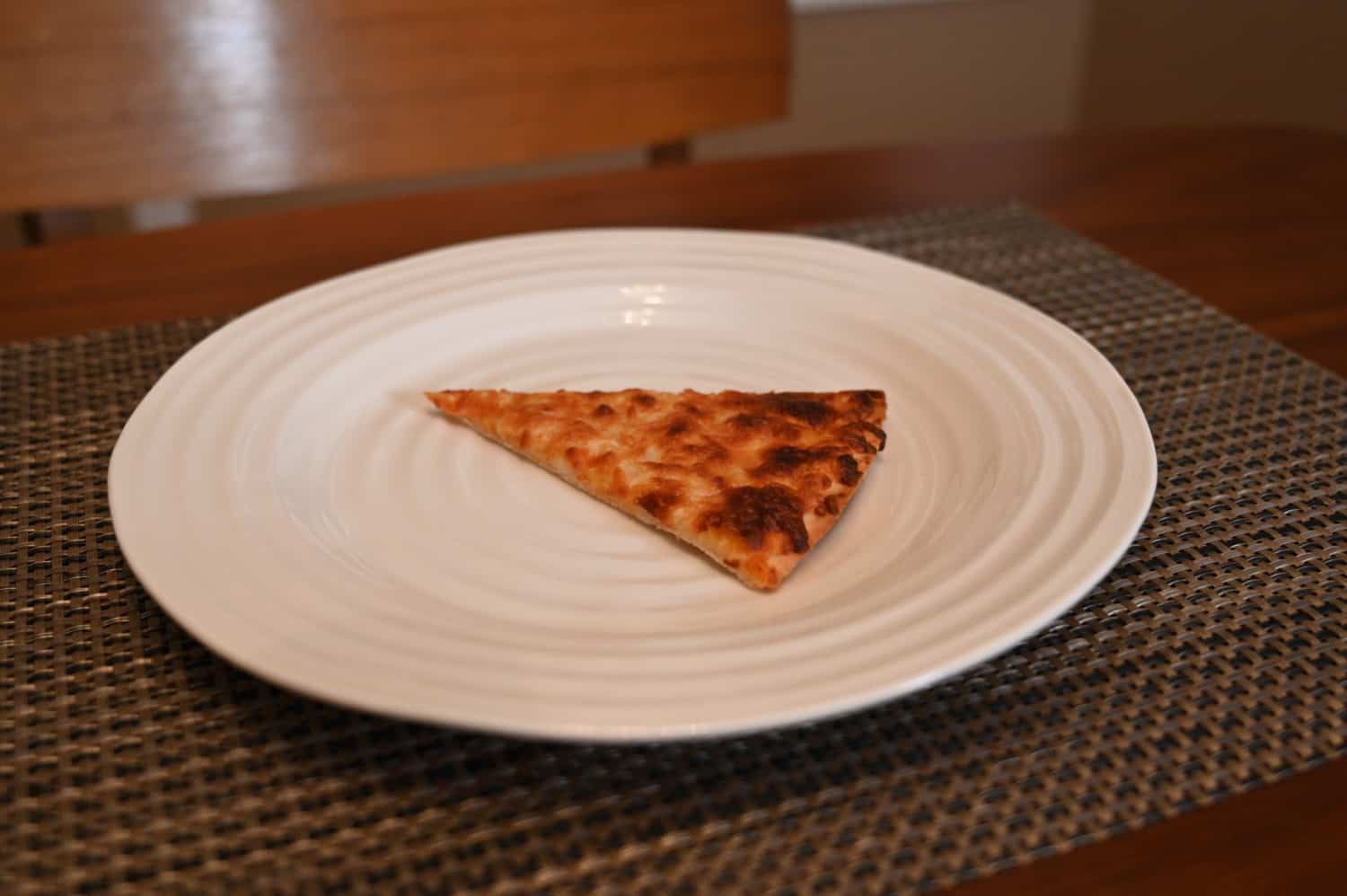 Cost
I paid $14.99 Canadian for the 992 gram box of two four cheese gluten-free pizzas. Gluten-free products are always more expensive so $14.99 doesn't seem too bad for the Sabatasso's Gluten-Free Four Cheese Pizza.
Convenience
An easy and convenient dinner or lunch or maybe even breakfast if you're that kind of person! All you do is pop the frozen pizza on your oven rack at 450 degrees farenheit for 12 to 16 minutes.
I like a crispy crust so I followed the directions that say to place the pizza directly on the rack and I got a beautiful golden, crispy crust after baking it in the oven for about 15 minutes.
If plain cheese pizza isn't your thing but you're looking for gluten-free than you can definitely add your own toppings to this and bake it! Mushrooms, pepperoni, peppers, ham, pineapple. Whatever you want. The best before date is about eight months from the date I purchased the pizza.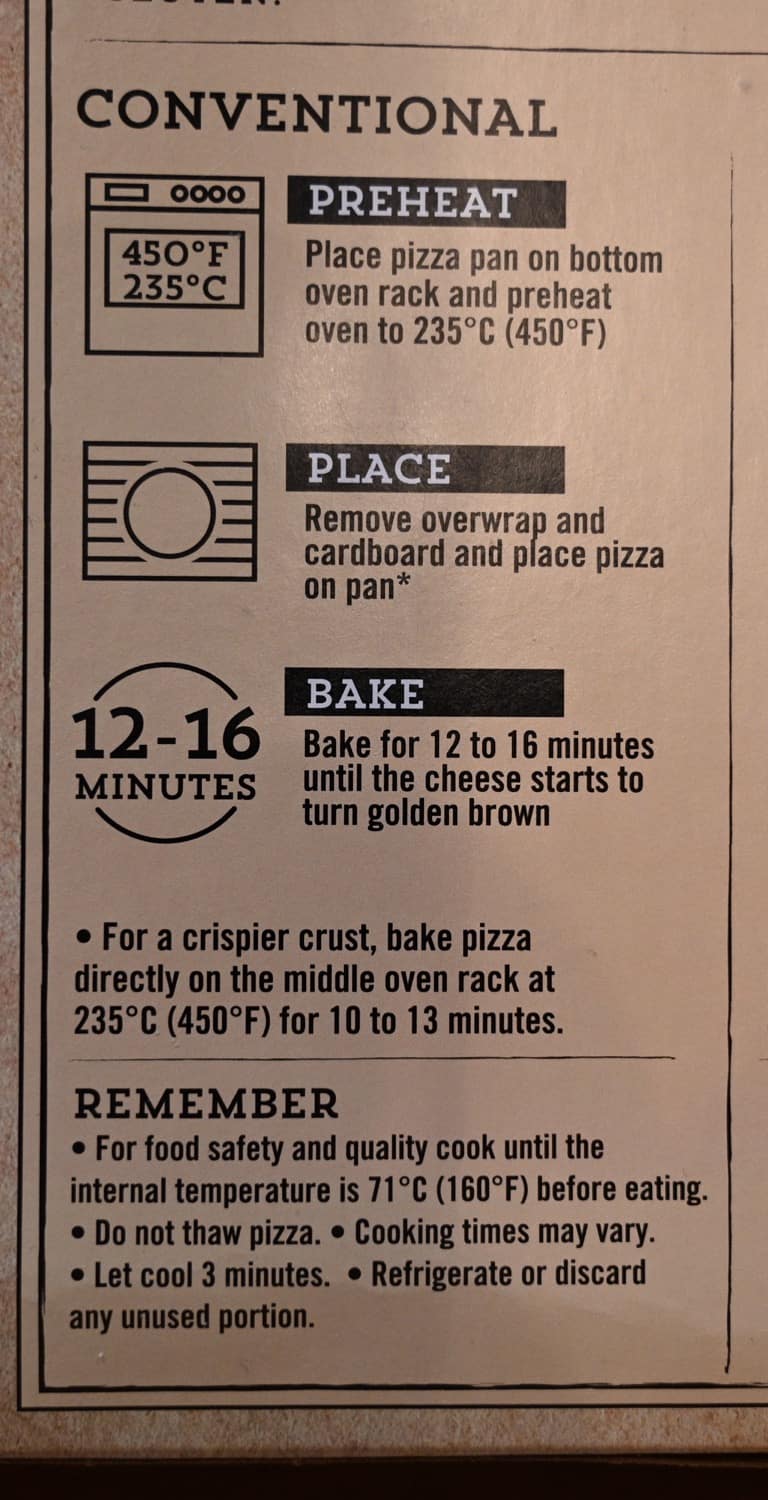 Nutrition
There's actually five kinds of cheese on the ingredients list mozarella, asiago, fontina, parmesan and romano. 1/4 of the pizza is 330 calories, 15 grams of fat, 670 mg of sodium, 36 grams of carbohydrates, one gram of fibre, seven grams of sugar and 12 grams of protein.
I could easily eat 1/2 a pizza for dinner or more so definitely not the healthiest option I could have for dinner.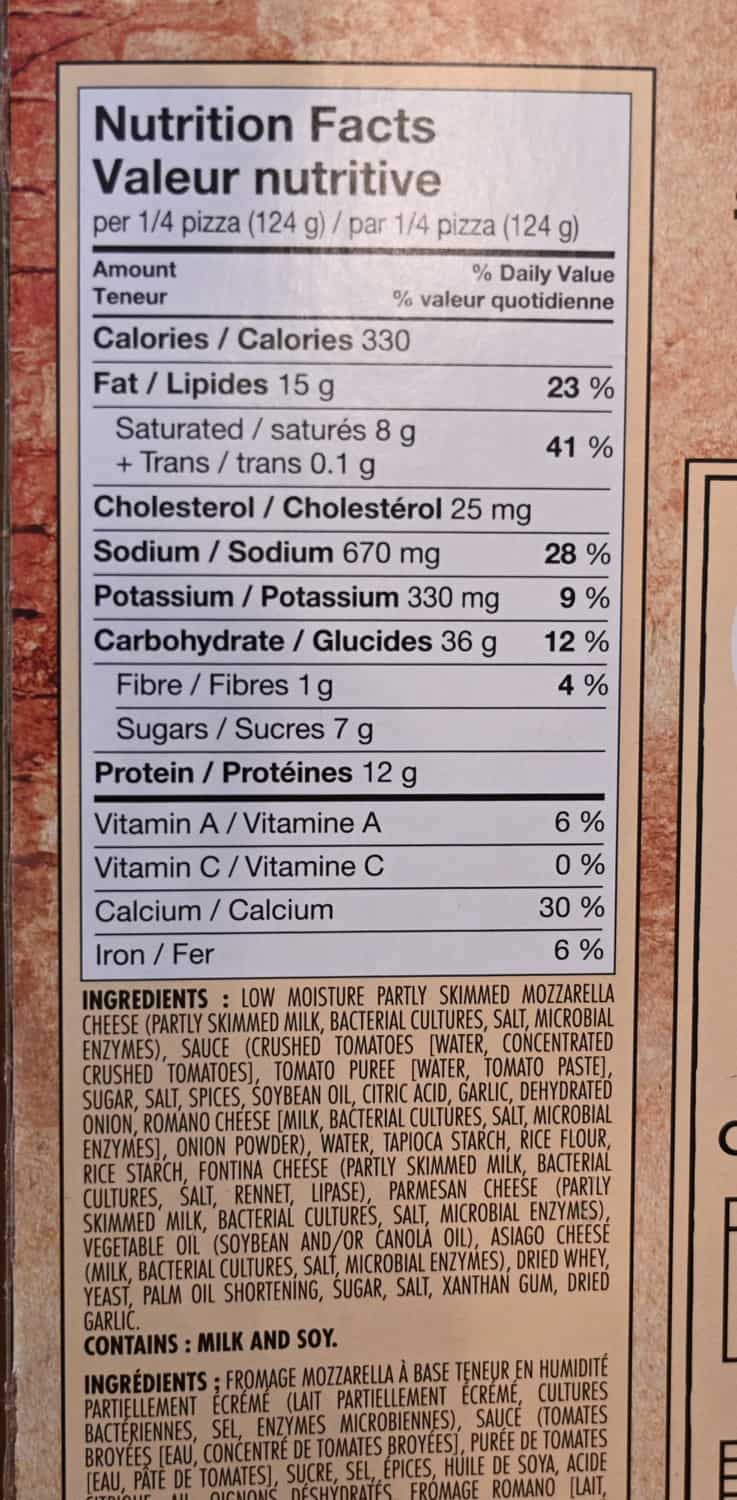 If you have a cheese pizza loving gluten-free kid I would definitely pick this up for them to try at Costco. My refined taste buds can tell this is frozen pizza that's lacking in sauce and extra toppings but it's simple and cheesy and still tasty enough.
Taste: 7.5/10
Cost: 8/10
Convenience: 9/10
Nutrition: 2.5/10
Leave a comment if this review was helpful and also share what your thoughts are on this product!