Organic EVO from Costco that comes in a glass bottle!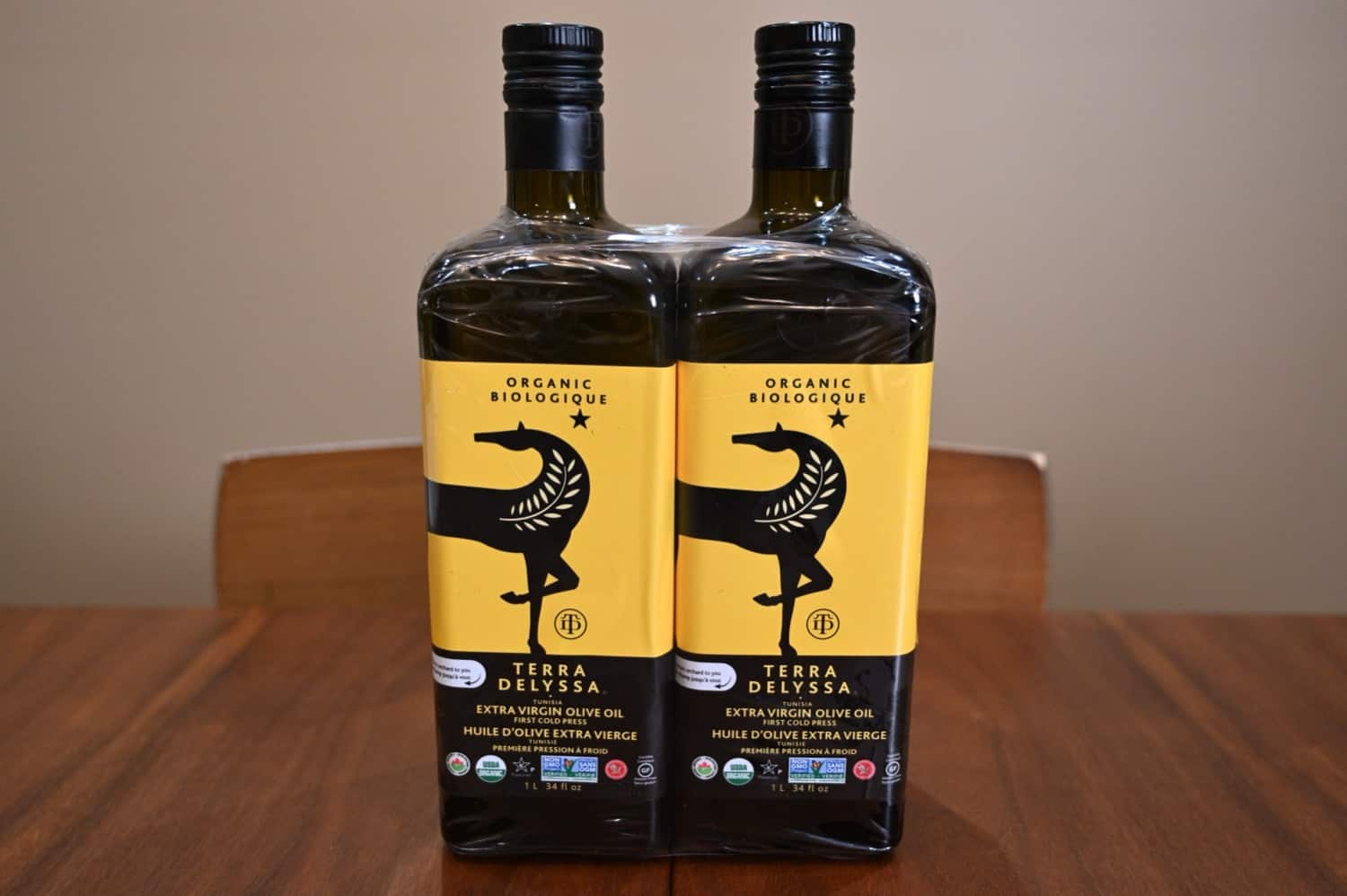 So I already reviewed the Costco Kirkland Signature Extra Virgin Olive Oil here and I think it's a great product but just recently I decided to start limiting the products that I buy that come in plastic, therefore I picked up this lovely organic extra virgin olive oil from Costco to review!
Today I'm reviewing the Costco Terra Delyssa Organic Extra Virgin Olive Oil. I found this product near the other olive oils and balsamic vinegar. The item number is 362996.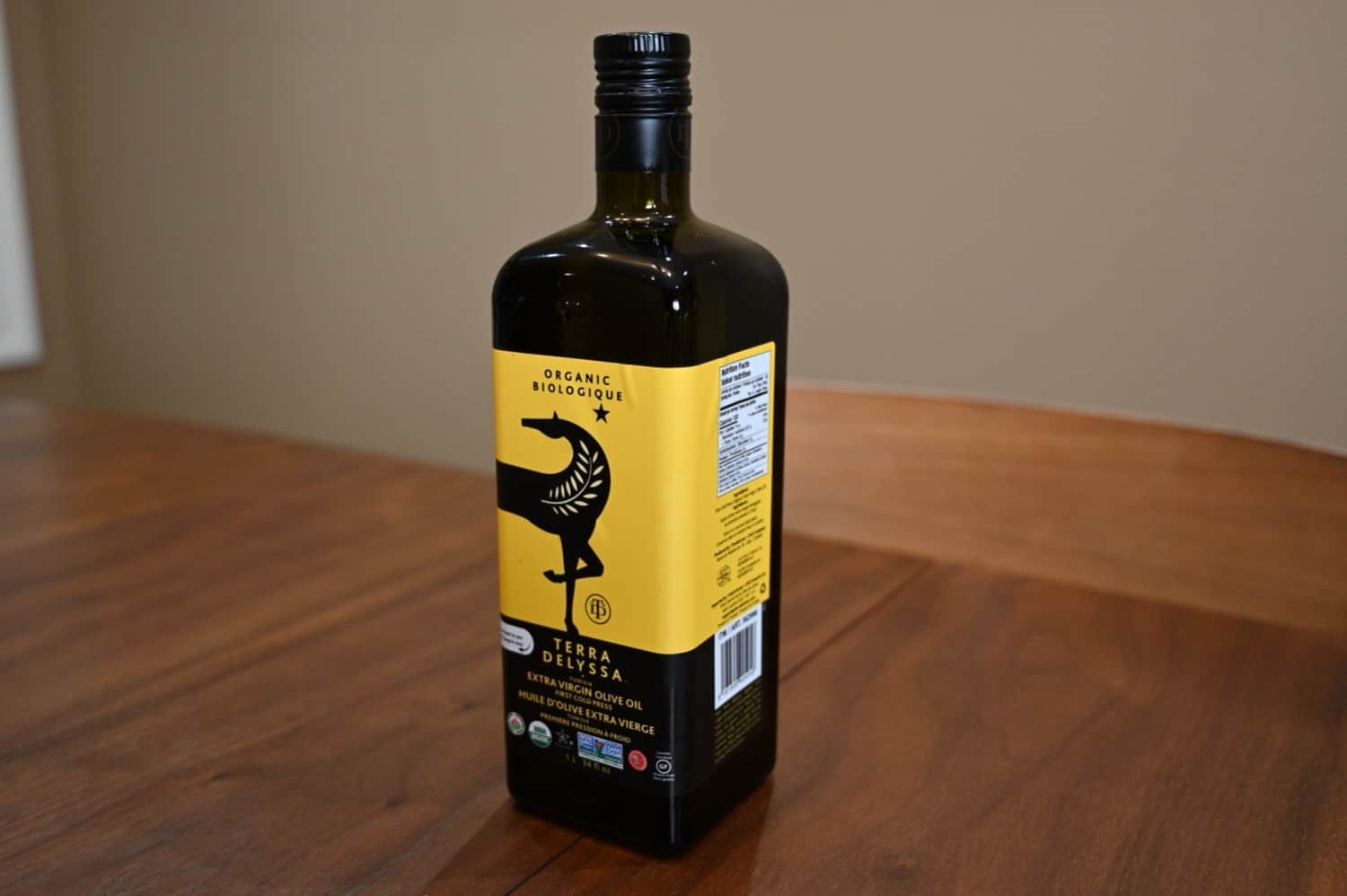 Taste
This tastes like… olive oil. I love olive oil and I use it all the time and this tastes like high quality extra virgin olive oil. This particular olive oil doesn't exactly stand out, but it tastes as good as any high quality olive oil I've purchased in the past, which is pretty good!
I didn't buy it because I was looking for a new flavor; to be honest, I bought it because it came in glass while the other olive oils available were in plastic.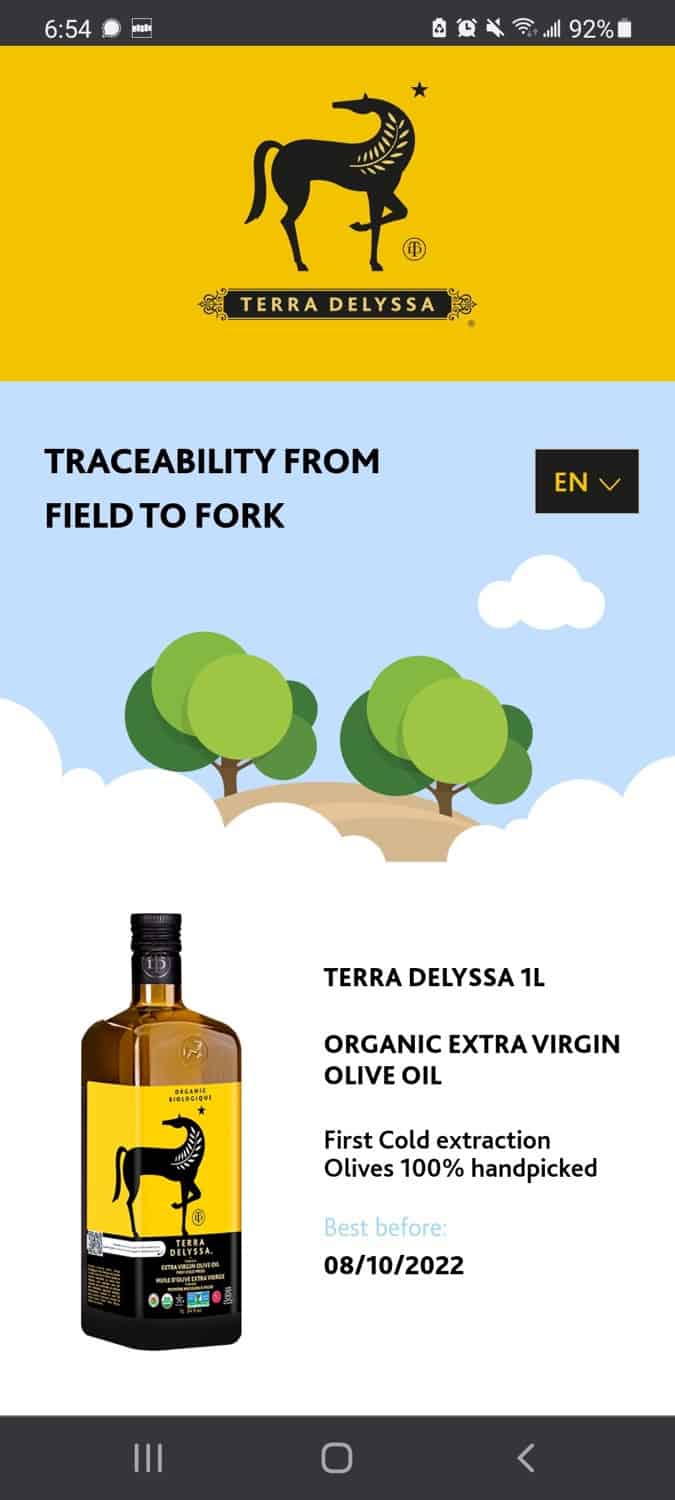 I do wonder if storing it in glass may keep it tasting better over an extended period of time but I doubt I'll be able to notice a difference.
Cost
I paid $13.99 Canadian for the two 1 L bottles of organic extra virgin olive oil.
Considering the olive oil is organic and comes in glass I'm very impressed by the price!
Convenience
There's so many ways to use olive oil! I use it mostly to roast veggies and potatoes in the oven, use it for baking chicken and I make salad dressings with olive oil.
The olive oil has a cool QR code that you can scan to fully find out exactly how your olive oil got from your orchard to you!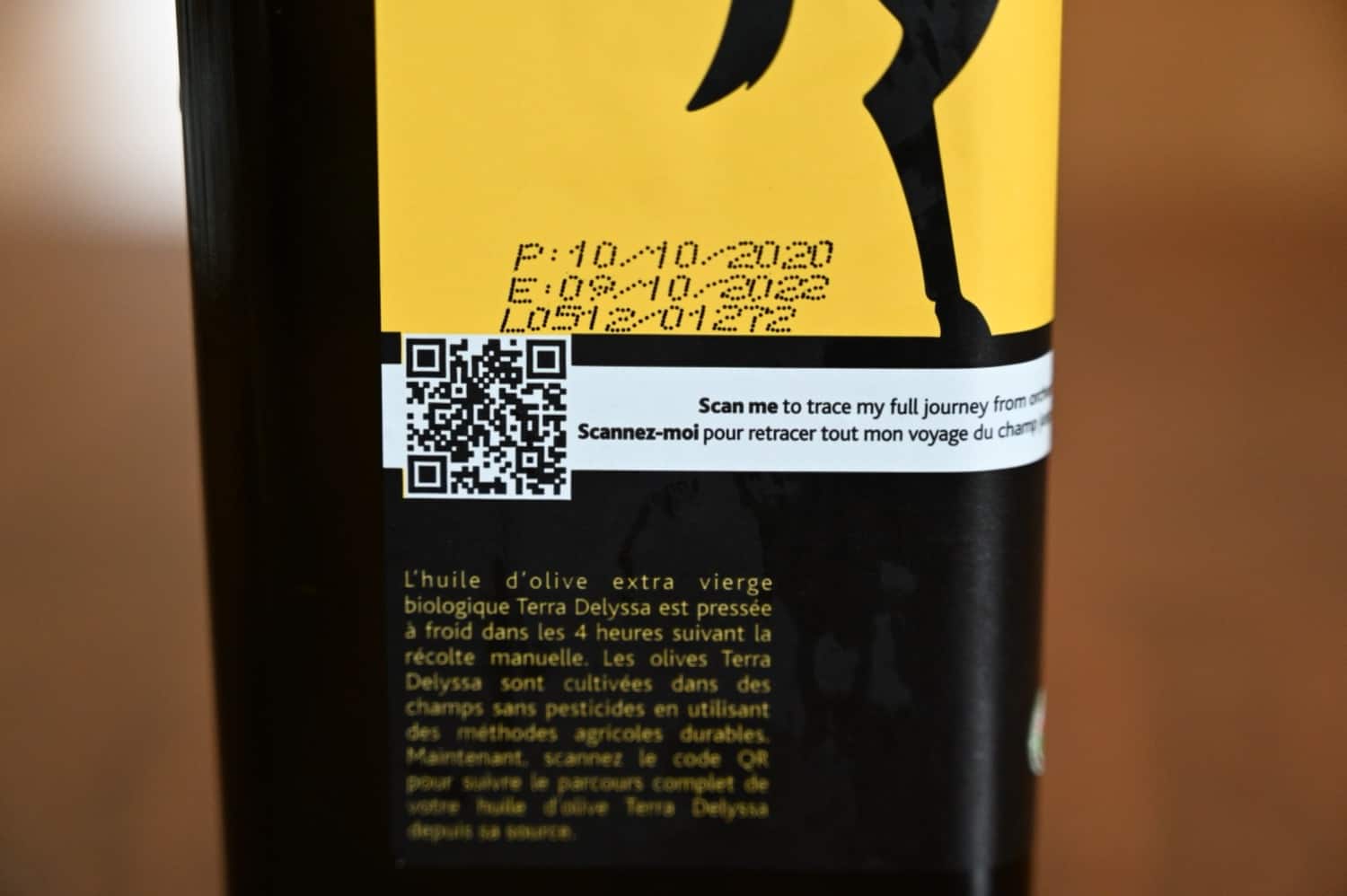 The best before date is about a year and a half from the date we purchased the olive oil.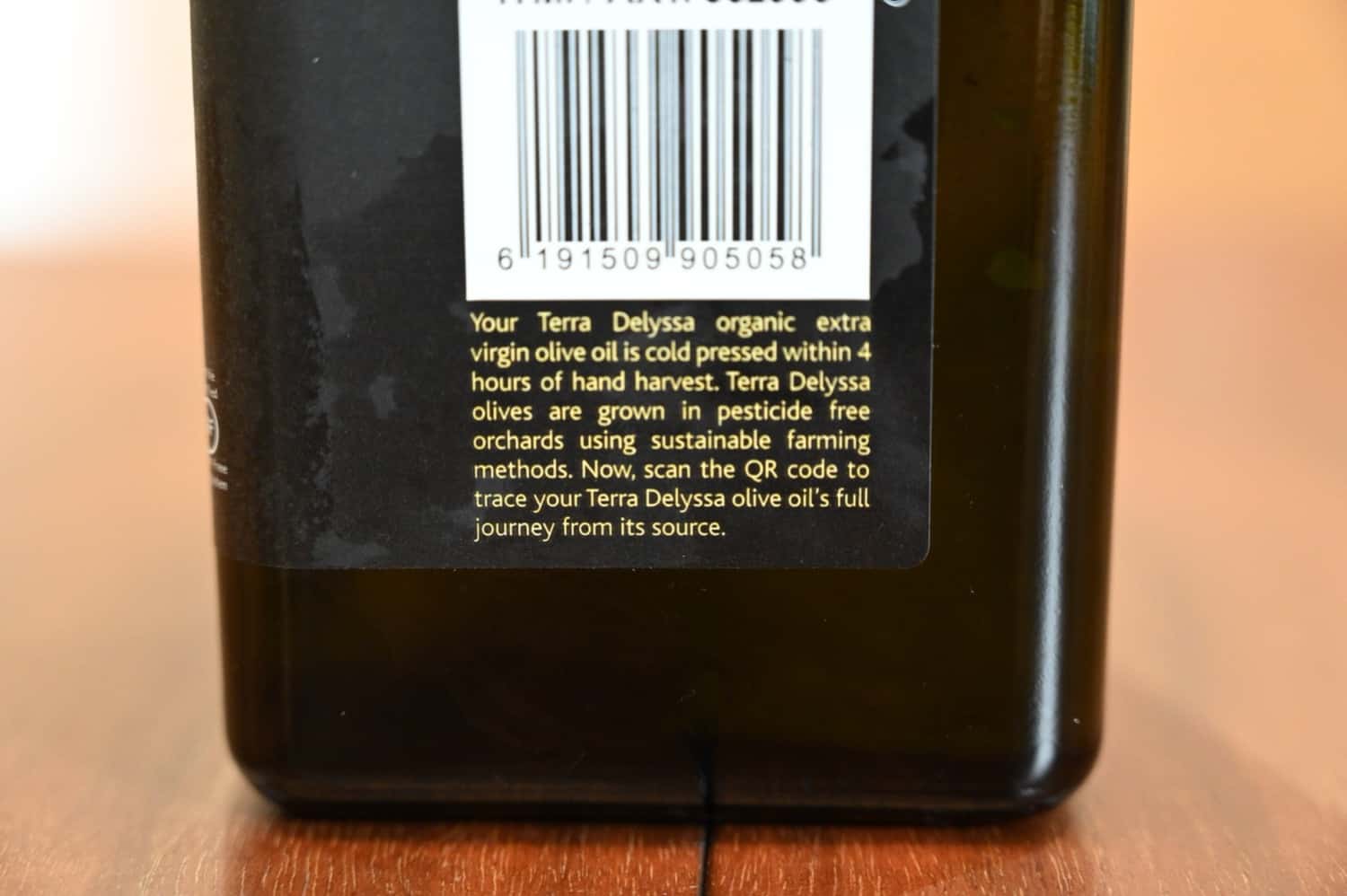 Nutrition
This is organic, gluten-free, non-GMO and is made in Tunisia! The olives are grown in pesticide free orchards using sustainable farming methods.
Extra virgin olive oil is known for it's health benefits, one tablespoon is 120 calories, 14 grams of fat, zero grams of carbohydrates and zero grams of protein. Although high in fat and calories; they're coming from a healthy source.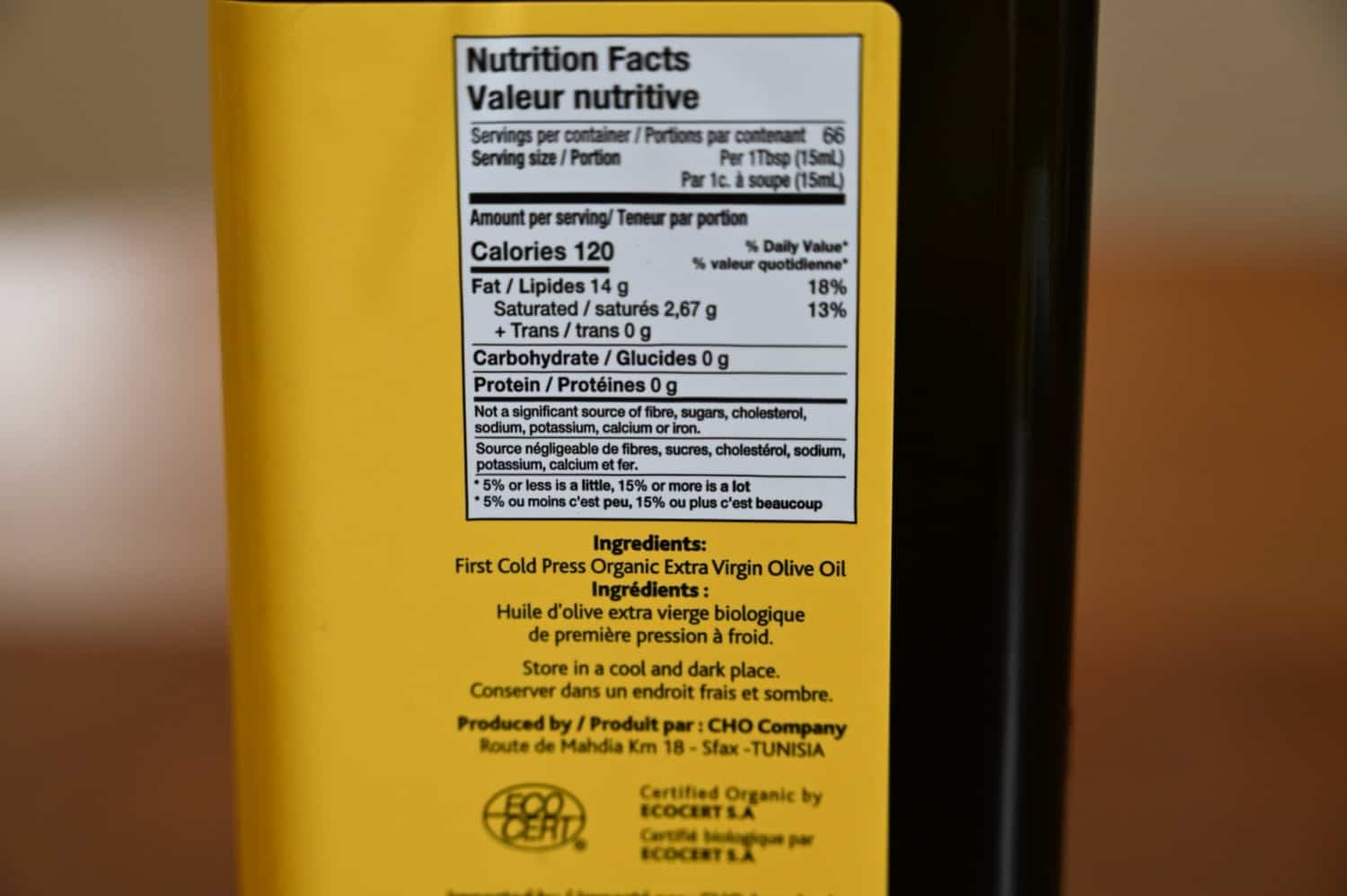 I will repurchase this Terra Delyssa Extra Virgin Olive Oil in the future for sure, I love that it's organic, high quality tasting and comes in glass.
Scoring
Taste: 8/10 (tastes like high quality olive oil)
Cost: 10/10
Convenience: 10/10
Nutrition: 10/10 (evo is so good for you)
Overall
Give it a try!
If you're looking for a non GMO, organic extra virgin olive oil from Costco I recommend this Terra Delyssa!
---
What's your favorite way to use extra virgin olive oil?
Please note that this review was not paid for or sponsored by any third party. This product was purchased by Costcuisine for the purpose of producing this review. The opinions in this review are strictly those of Costcuisine. Costcuisine is not affiliated with Costco or any of its suppliers. In the event that Costcuisine receives compensation for a post from the manufacturer of a product or some other third party, the arrangement will be clearly disclosed (including where the manufacturer of a product provides Costcuisine with a free sample of the product).