A little dry and bland tasting!
Please note that this review was not paid for or sponsored by any third party. However, I was given a free sample of this product to review. The opinions in this review are strictly my own. I am not affiliated with Costco or any of its suppliers. I am just a fan of the company. I write these reviews to help my fellow shoppers.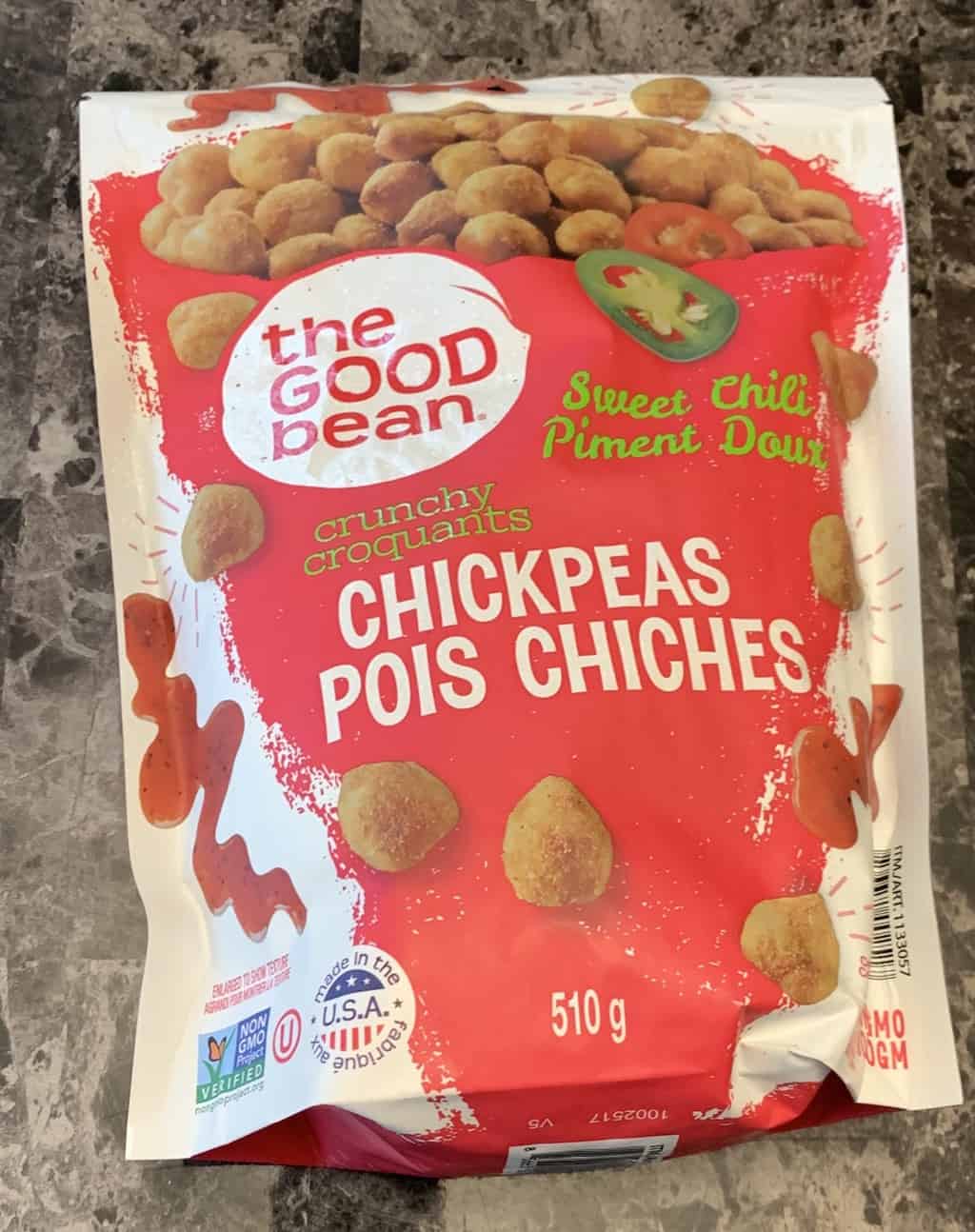 I already reviewed the Good Bean Roasted Sea Salt Chickpeas and last time I was at Costco I saw they had a sweet chili flavor so I decided to pick them up at Costco and review them on the blog. You can find these in the snack action near the front of the store.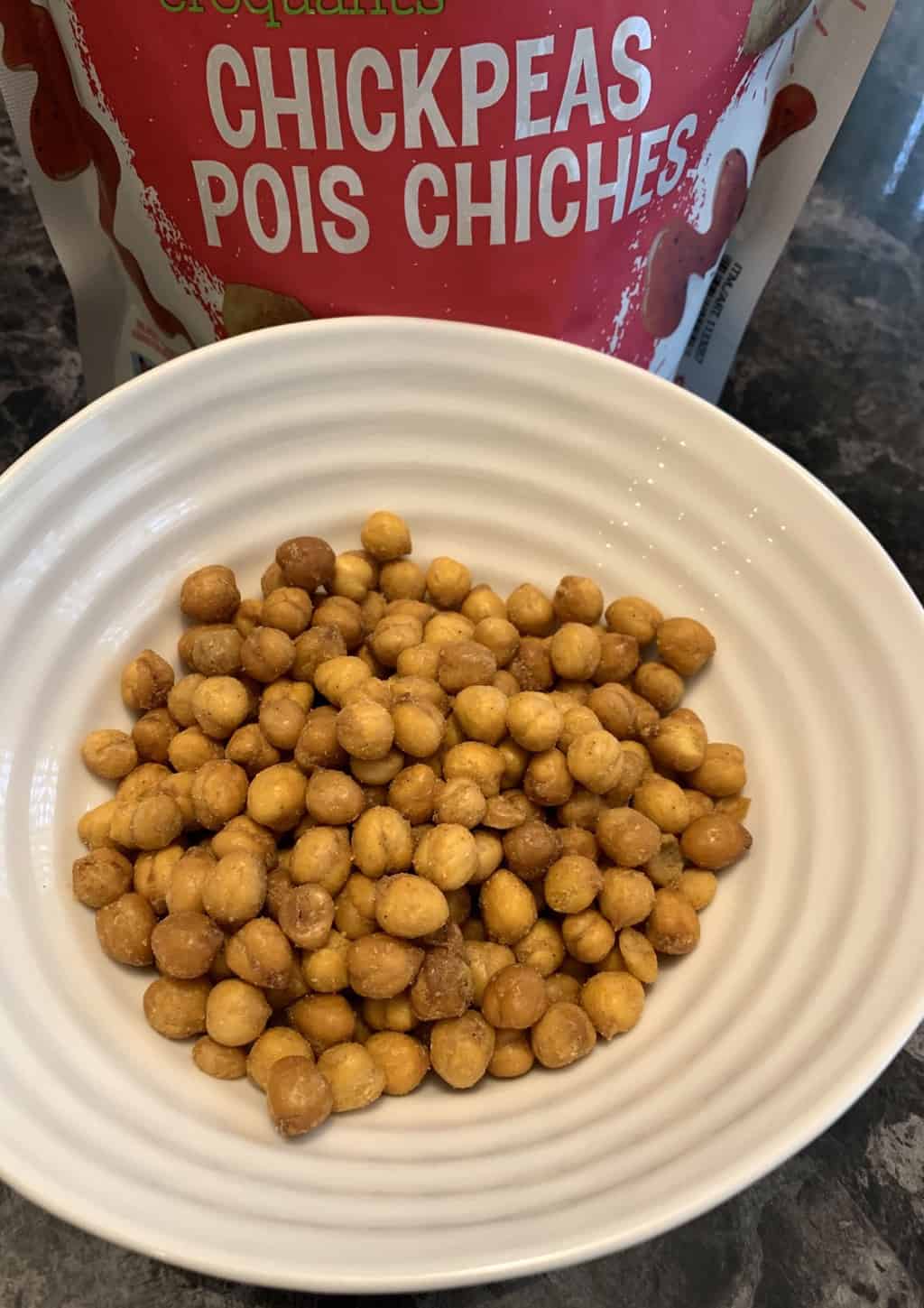 Taste
These are basically like crunchy, hard, roasted chickpeas. They aren't great. I find them a little dry and powdery tasting. They are definitely nice and crunchy and taste like chickpeas but the chili flavor isn't strong at all and they're very bland tasting. There's a tiny bit of a delayed heat/spice that hits you after eating a bunch but these really aren't hot at all. I prefer The Good Bean Sea Salt Chickpeas which aren't flavored other than sea salt and are more versatile (you can add them to salads). You can definitely eat these alone as a snack or you can add them to others dishes for a bit of extra crunch.
Cost
The 510 gram bag of chickpeas was $4.99 Canadian on sale, the regular price being $6.99 Canadian.
Convenience
You can choose to eat these alone or maybe add them to another dish or salad. The bag is resealable which is definitely a positive. The best before date on the Good Bean Sweet Chili Chickpeas is about a year from the date I purchased them.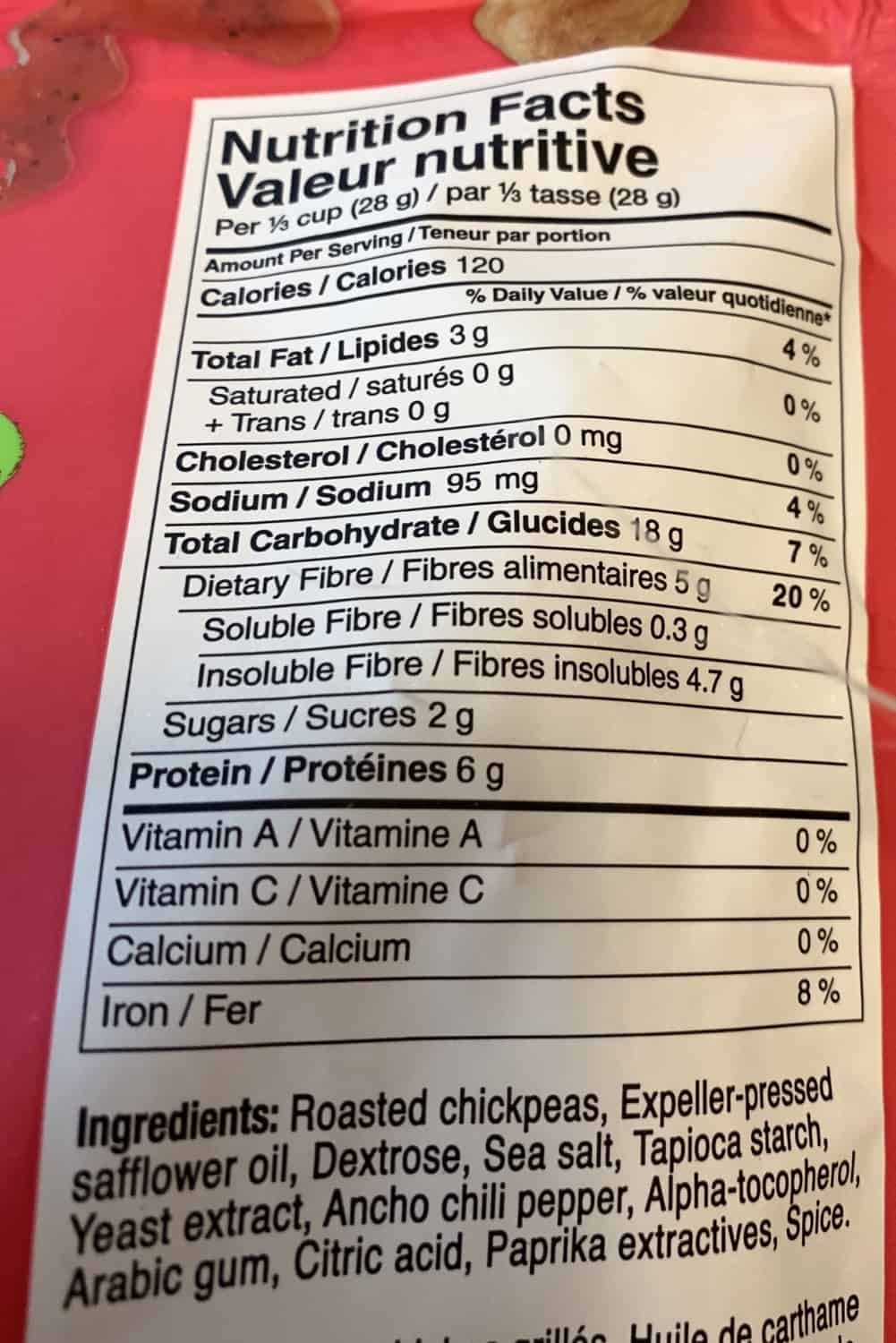 Nutrition
1/3 cup is 120 calories, three grams of fat, 95 mg of sodium, 18 grams of carbohydrates, two grams of sugar and six grams of protein. The ingredients list is short and sweet.
These aren't as flavorful as I'd like them to be and definitely are a bit dry tasting therefore I probably won't be repurchasing them anytime soon!
Taste: 5.5/10
Cost: 8/10
Convenience: 10/10
Nutrition: 8/10
Have you had these chickpeas before? What did you think?