New flavors means a new review!
Please note that this review was not paid for or sponsored by any third party. I purchased this product with my own money and the opinions in this review are strictly my own. I am not affiliated with Costco or any of its suppliers. I am just a fan of the company. I write these reviews to help my fellow shoppers.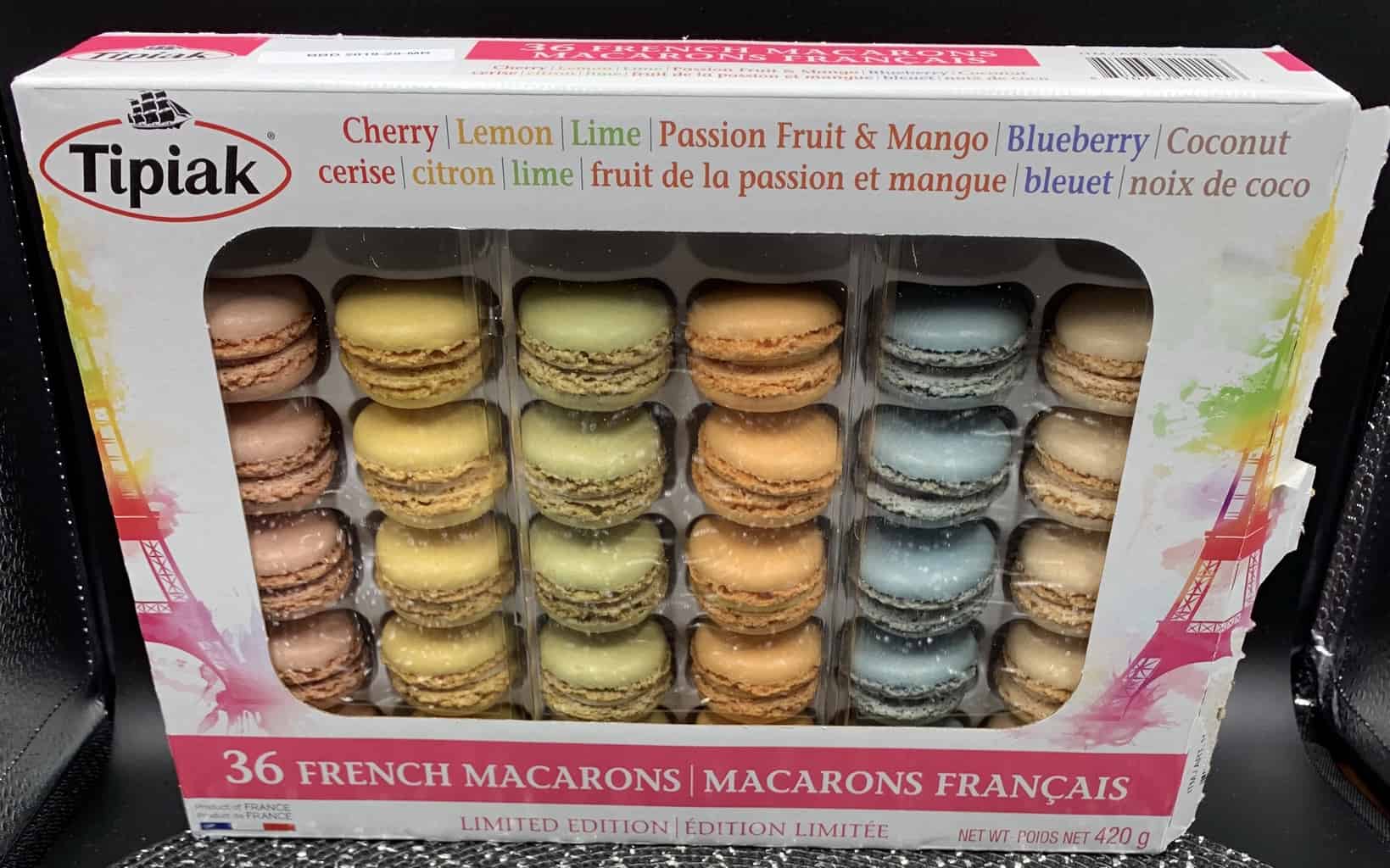 Can you guess which Costco food product review is most viewed on my blog? You may be surprised but it's the Tipiak French Macarons Review. When I was at Costco last time they have a new limited edition box with new Spring/Summer flavors. I enjoyed the previous box I had in the Fall so much, I knew I had to try these and review them.
Taste
Let's talk about the different flavors. In the box you get Blueberry, Coconut, Passionfruit & Mango, Lemon, Lime and Cherry. If these aren't the perfect Spring/Summer Flavors then I don't know what are. My favorite was definitely Coconut followed by Passionfruit & Mango, Cherry, Blueberry, Lemon and lastly Lime. I didn't dislike ANY of the flavors and will gladly finish my entire box but everyone has favorites. The lime and blueberry macaron are the least strongly flavored. Lemon is bright and refreshing. Blueberry is light and unique tasting. Passionfruit & Mango is bold and tropical. Cherry is sweet and creamy. Coconut is rich and nutty. The macarons taste very fresh and are delicate, ever so slightly crisp, chewy and soft. They have delicious, melt in your mouth flavored fillings. The Costco Tipiak French Macarons are like little delicate, light, beautiful, flavor packed delightful cookies.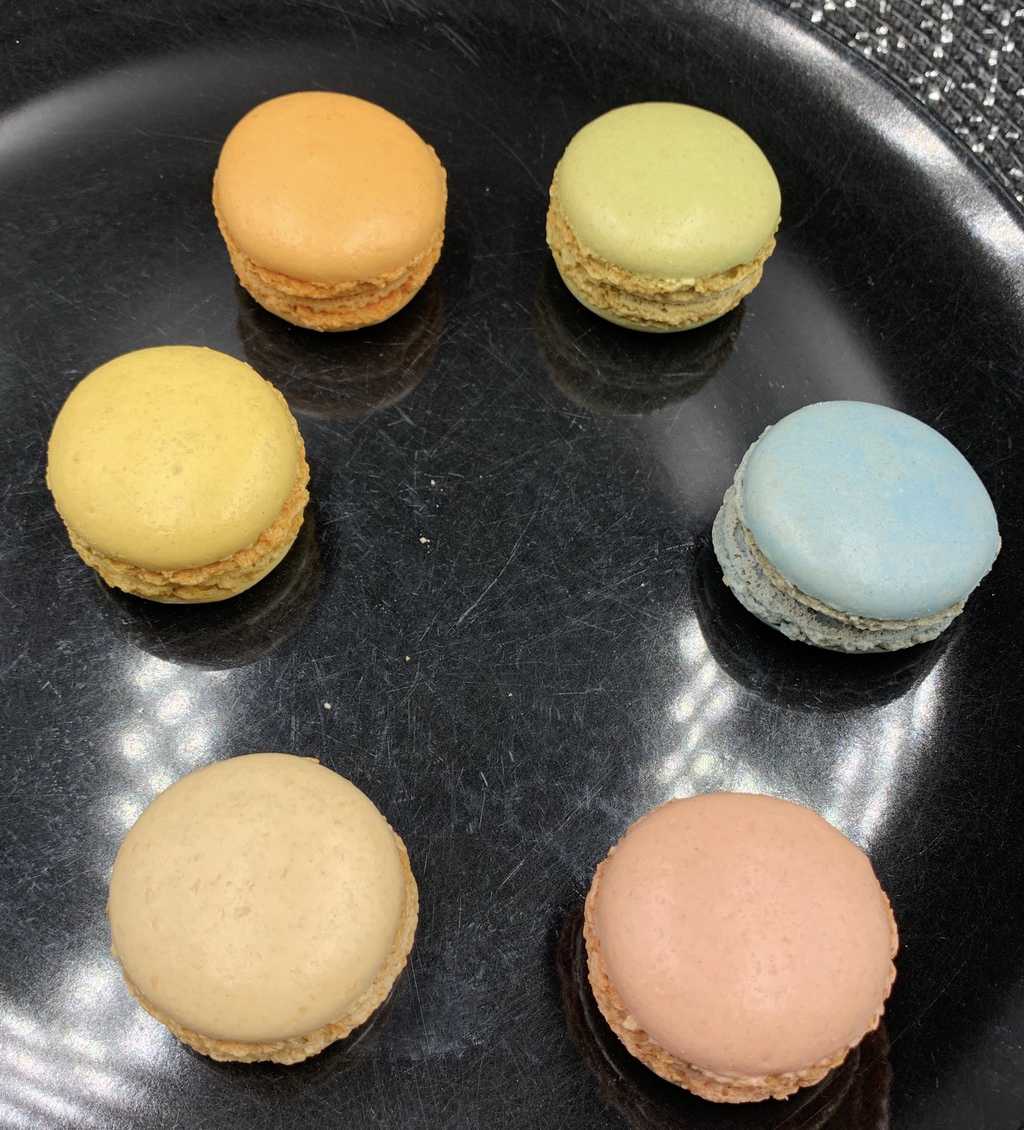 Cost
These are one of the pricier dessert options at Costco but when you compare the cost of the Tipiak French Macarons from Costco with bakery or even grocery store-bought macarons, the Tipiak French Macarons seem to be at the right price. A local bakery may sell each individual macaron for anywhere from $1.50 to $3.00 or even more. I purchased the box of macarons for $19.99 Canadian. That's well under a dollar per macaron!
Convenience
Making macarons is HARD. A local bakery in my city puts on baking classes to teach people how to master the art of macaron baking and let's just say the macarons people bake at that class, look nothing like these beautiful macarons. It's also a four-hour class, so macarons are time intensive and also require a lot of skill. Buying the Tipiak French Macarons from Costco is way more convenient than baking them yourself. Also if you're looking to save a little money but want to have some fancy-looking treats at the next bridal/baby shower, tea or brunch you're hosting these would be perfect.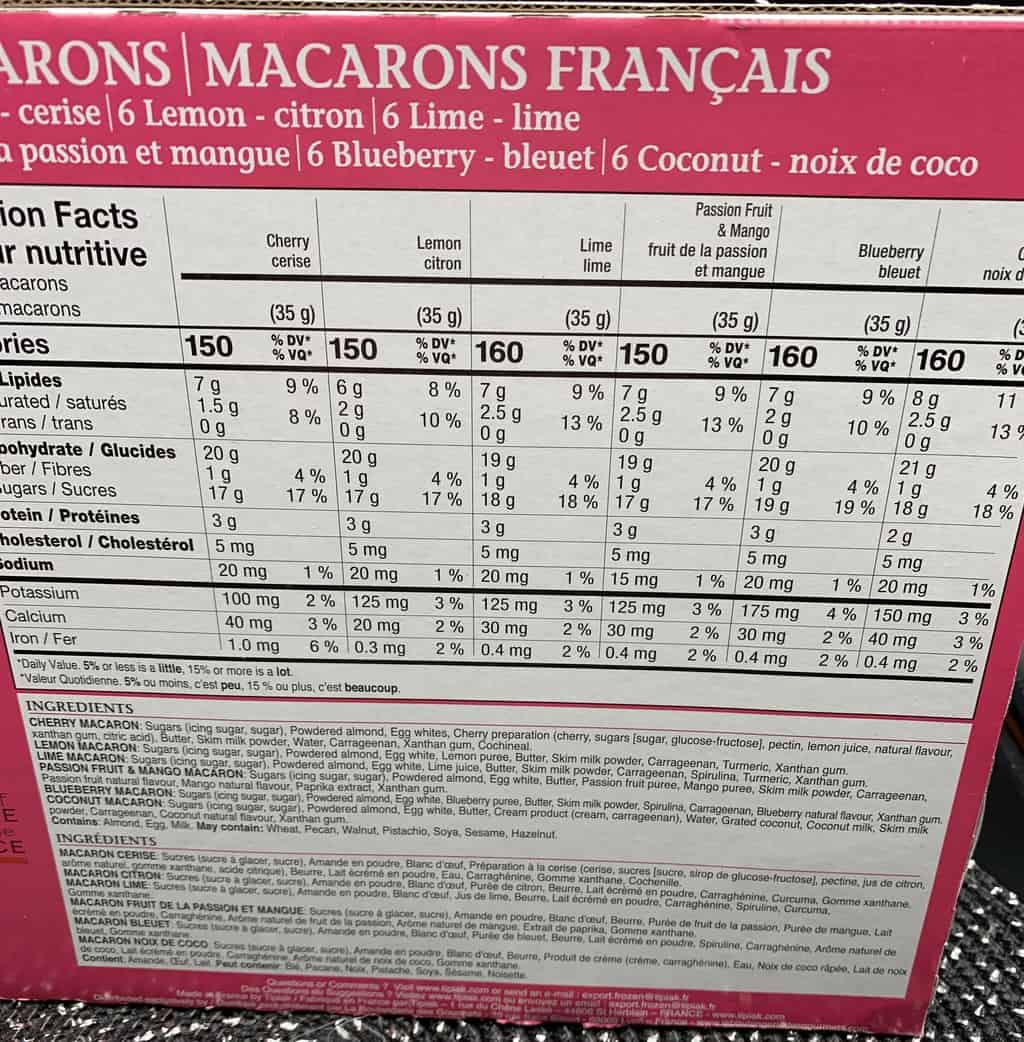 Nutrition
The nutrition information varies slightly depending on the flavor but generally, you're looking at about 150-160 calories, six to eight grams of fat and 17 to 19 grams of sugar for three macarons. Macarons are very light and not very filling, they're basically sugar, almond flour and egg whites with flavoring. These aren't extremely high in calories or fat considering the nutrition information is for three macarons. They do have a good amount of sugar.
These are definitely a treat but I won't hesitate to purchase them again in the future when I'm feeling fancy. I'm sure Sean could polish off the whole box in one sitting but these cookies are too good for that so I ration them out. If you're a macaron fan who's seeking delicious, bakery-quality macarons but doesn't want to pay the high bakery price, I totally suggest you try these and let me know what you think!
Taste: 9/10
Cost: 8/10
Convenience: 10/10
Nutrition: 1/10
Which flavor you do you think would be your favorite?