Mochi is a Japanese rice cake that has a unique texture and is a sweet treat loved by many. There are different flavors of mochi and Costco is now carrying this Tropical Fields Boba Milk Tea Mochi Brown Sugar Flavour. I'm here to tell you if this mochi flavor is as delicious as it sounds!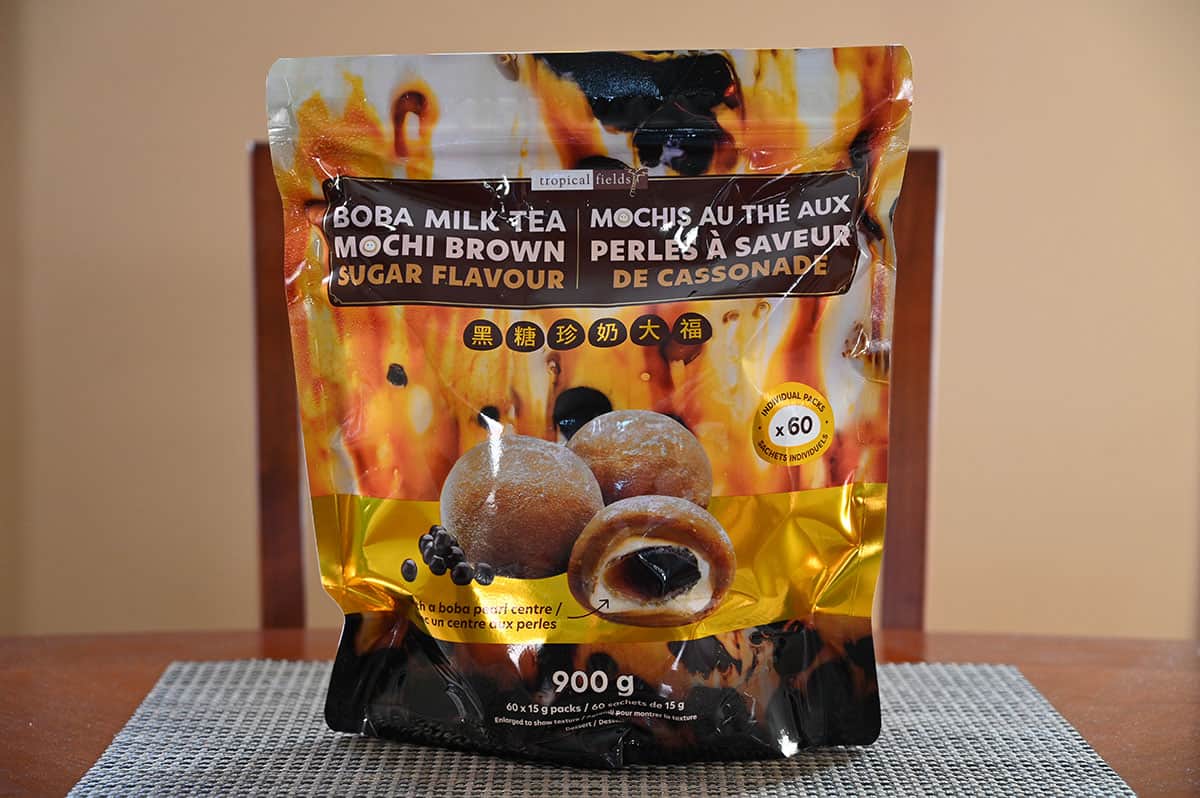 Mochi is something I hadn't tried before until I purchased it from Costco. It's basically like a blob of sweet glutinous rice that's been pounded into a little disc shape. The texture is very unique and there's nothing else that really compares. I saw this new flavor of mochi at Costco, the Tropical Fields Boba Milk Tea Brown Sugar Flavour and picked up a bag to review.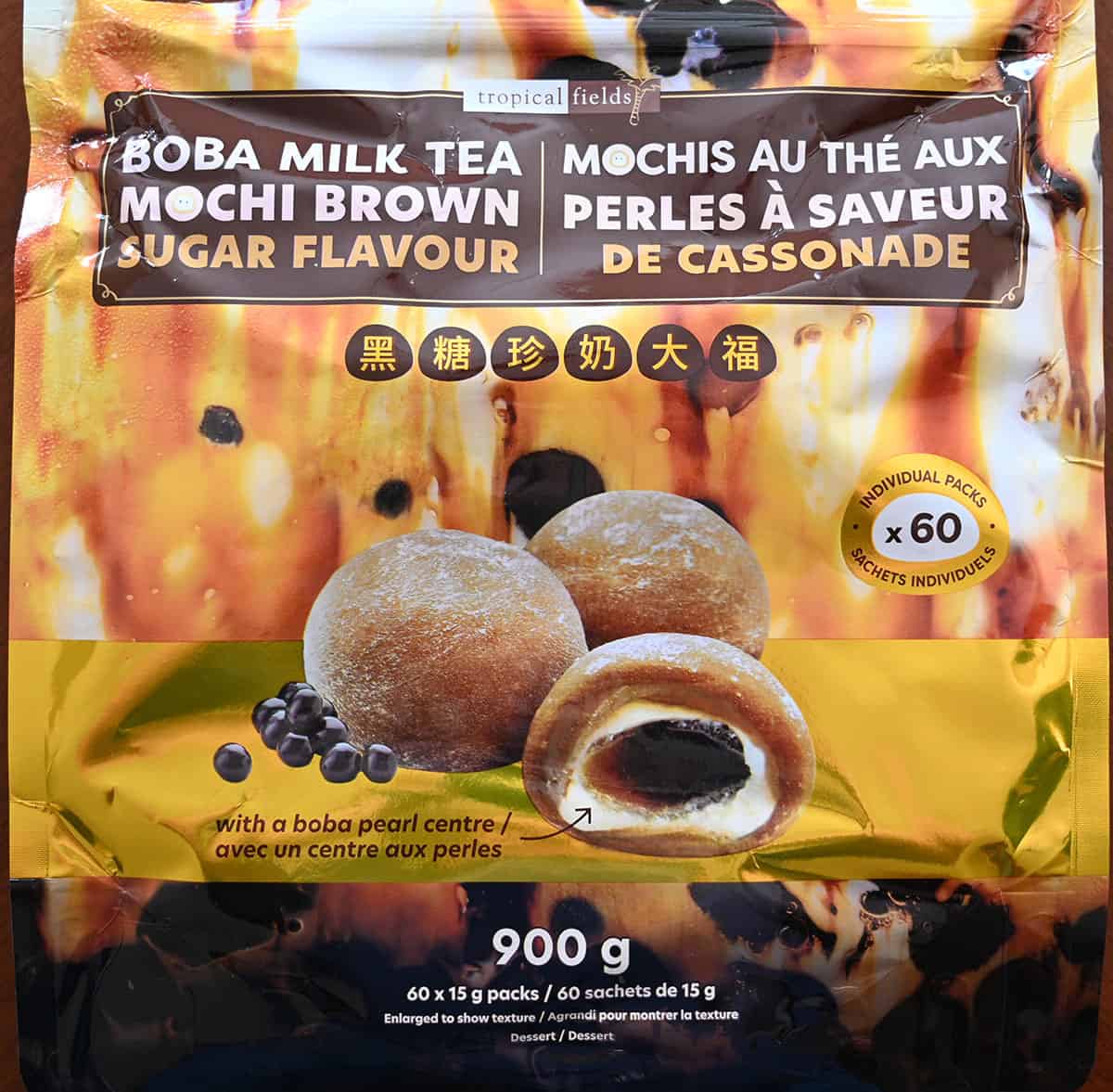 Other mochi I've reviewed from Costco are the Costco Tropical Fields Boba Milk Tea Mochi and the Costco Formosa Mochi Dessert Assortment.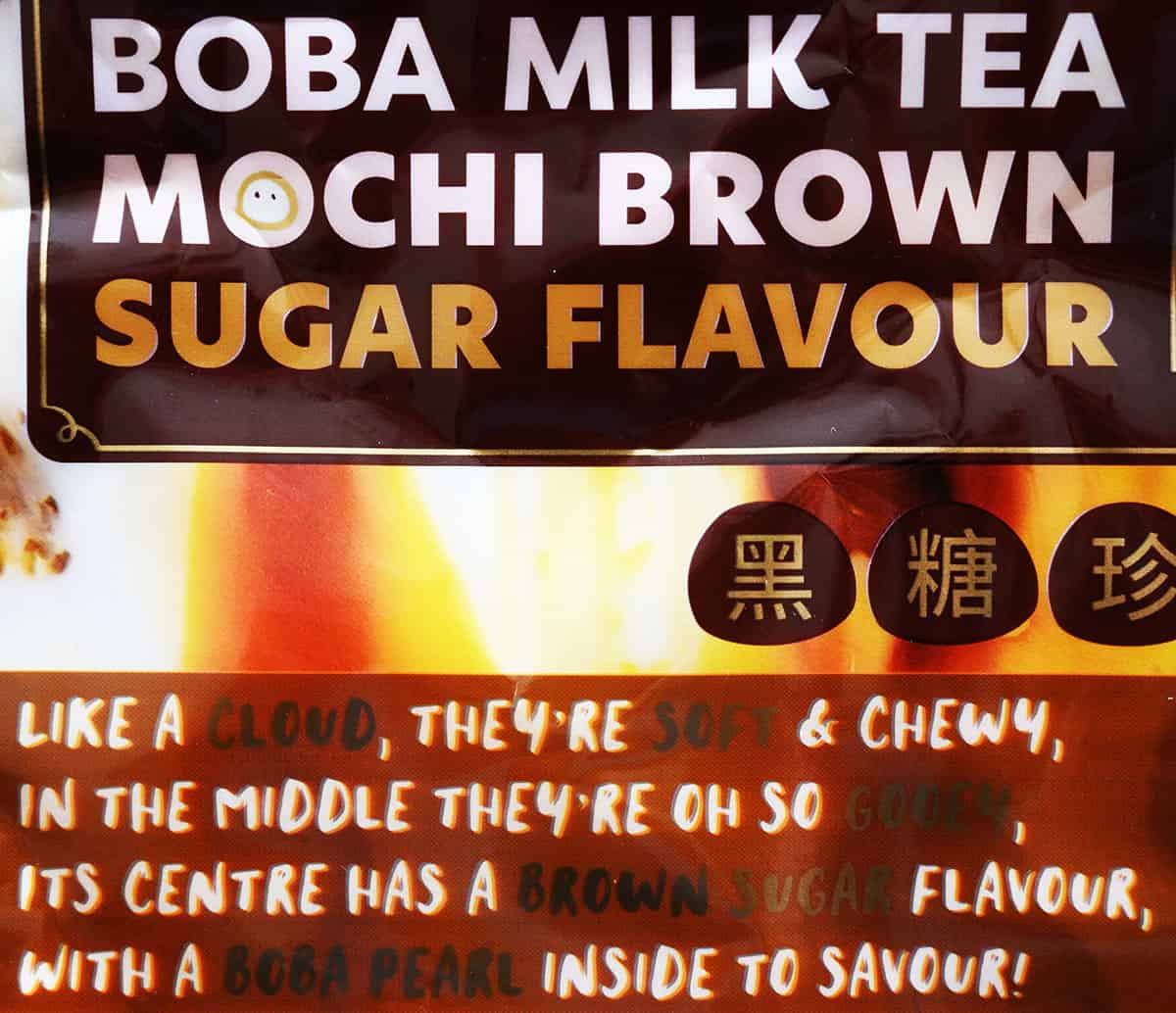 Location in Store
You can find the mochi in the front of the store, in the snack section near the chocolates and granola bars. The item number is 1595766.
Taste
The texture is soft and chewy and gelatinous and a bit squishy. If you're sensitive to food textures you may find these a bit too unique. The flavor is at first powdery and very subtle and then turns to extremely sweet, like very sweet candy. There's a slight hint of brown sugar flavor but the main flavor is just sweetness.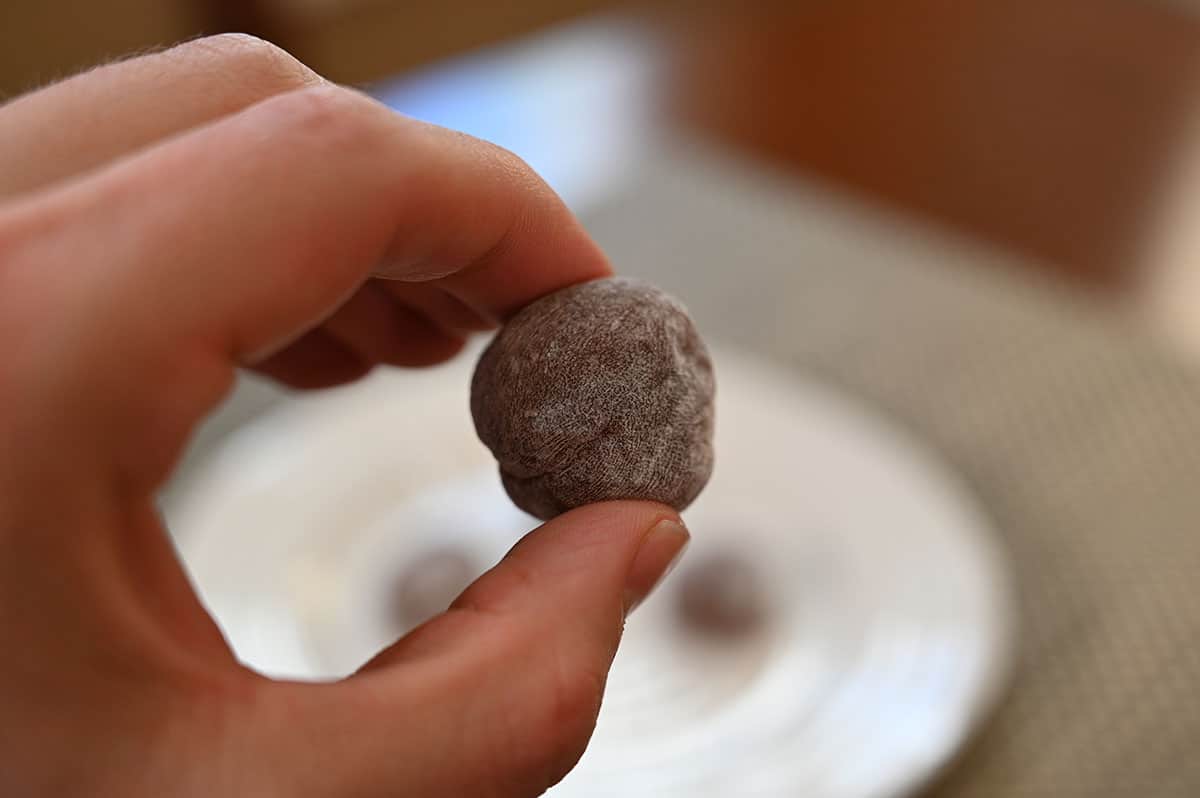 The outside of the mochi is powdery and they taste really fresh, I believe from being individually packaged. When I try them frozen, they're firmer but not hard and still really gelatinous, I prefer them frozen.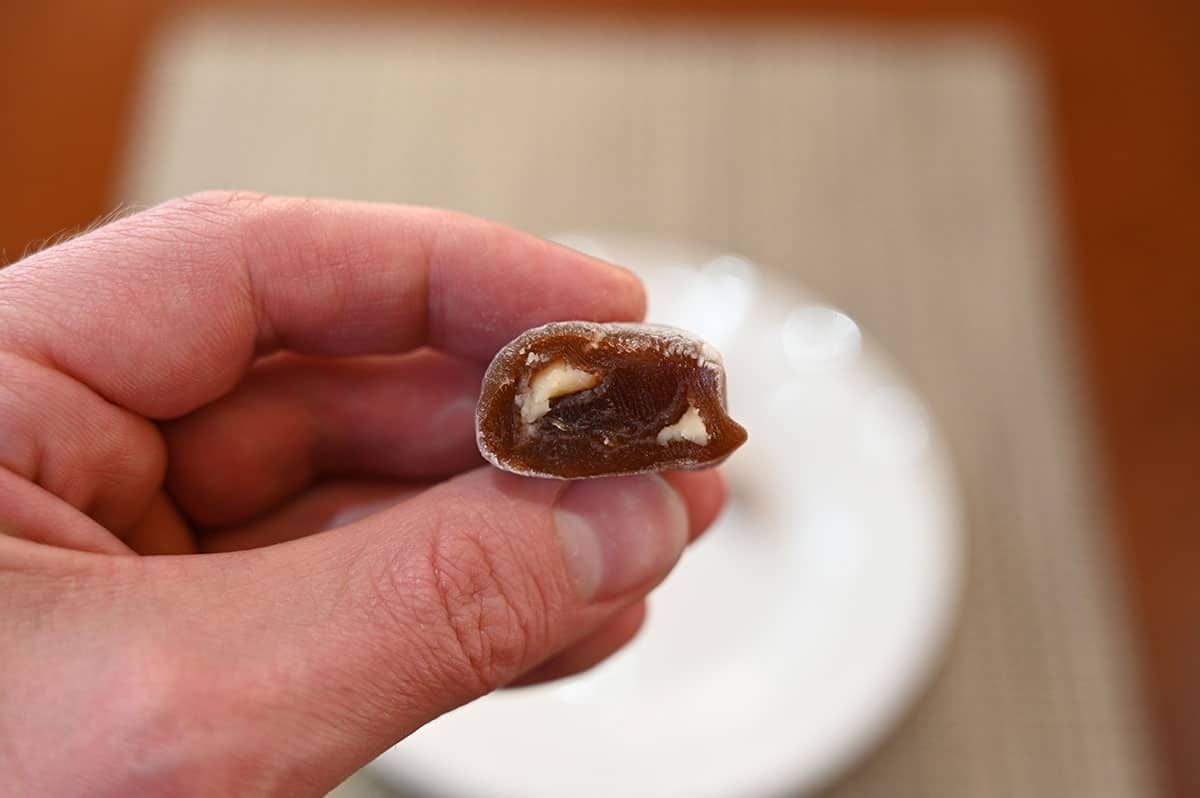 I have to be honest and say I just don't like the texture of mochi, I don't like how sticky, stretchy, chewy and soft it is. The flavor is fine but I can't get over the texture.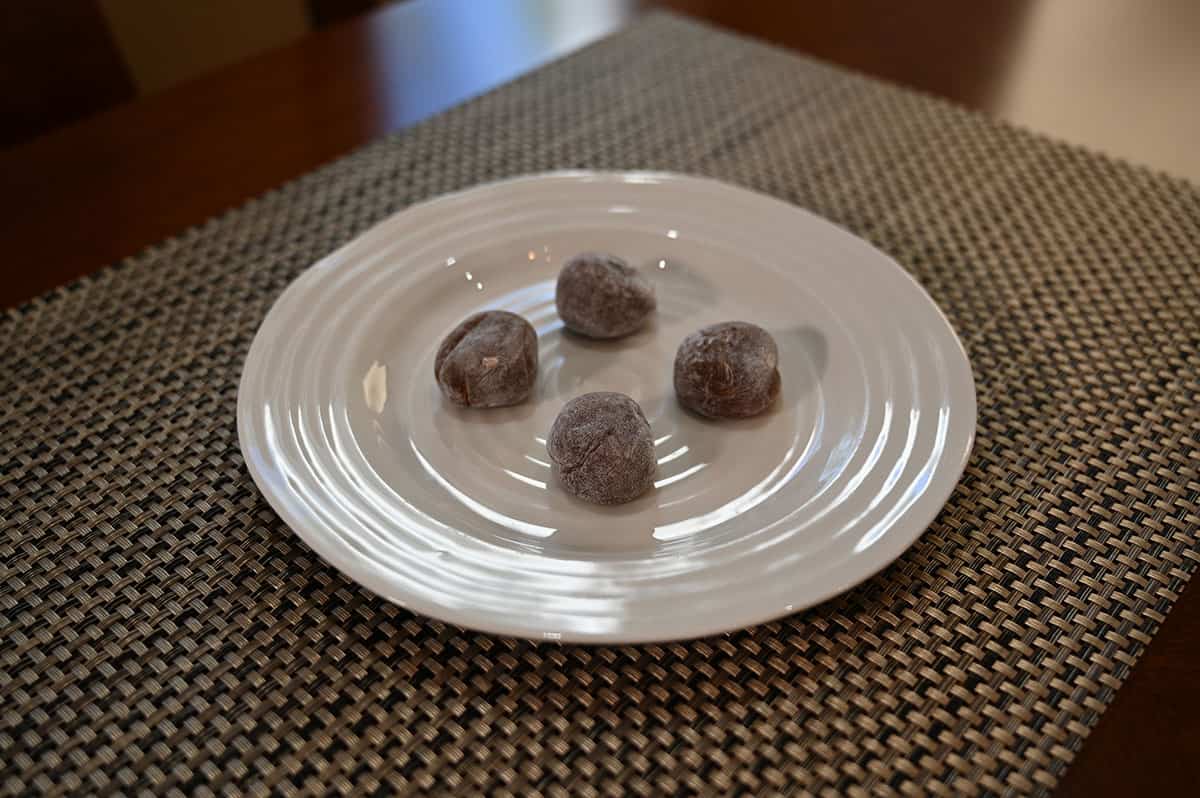 Cost
There are 60 mochi treats in the bag and the cost is $11.99 Canadian at Costco.
Convenience
There are 60 individually packaged mochi in the bag. The individual packaging makes them easy to share with others and also keeps them fresh. These seem more like a candy to me and don't really fit in the dessert category in my mind!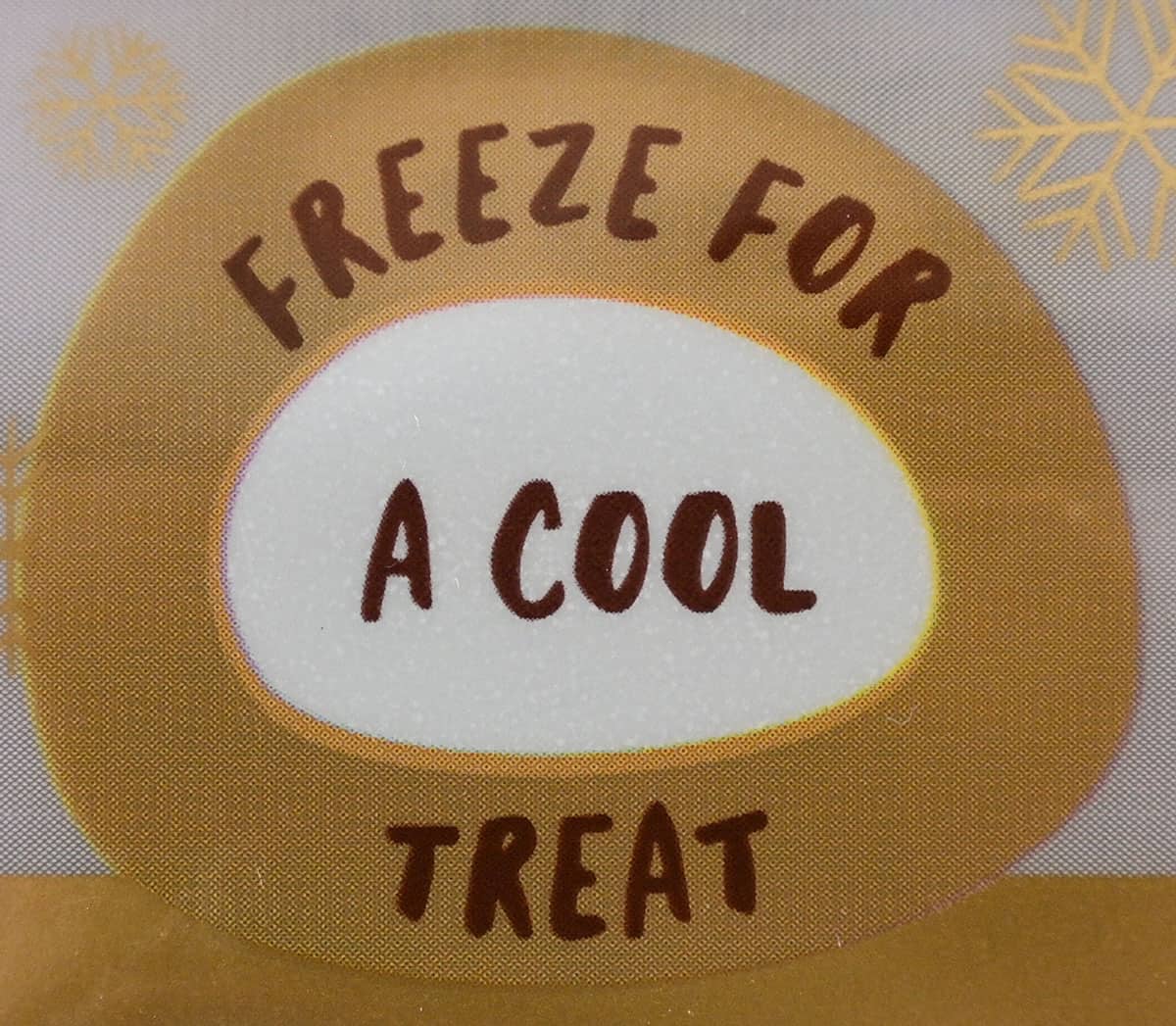 The bag recommends storing them in the freezer or keeping them in a cool, dry place. The best before date is a year and four months from the date we purchased them.
Nutrition
Calories
Two individually wrapped mochi is 100 calories, two grams of fat, 22 grams of carbohydrates, zero grams of fibre, six grams of sugar, zero grams of protein and 10 milligrams of sodium. I thought there would be way more sugar in two of these because of how sweet they taste!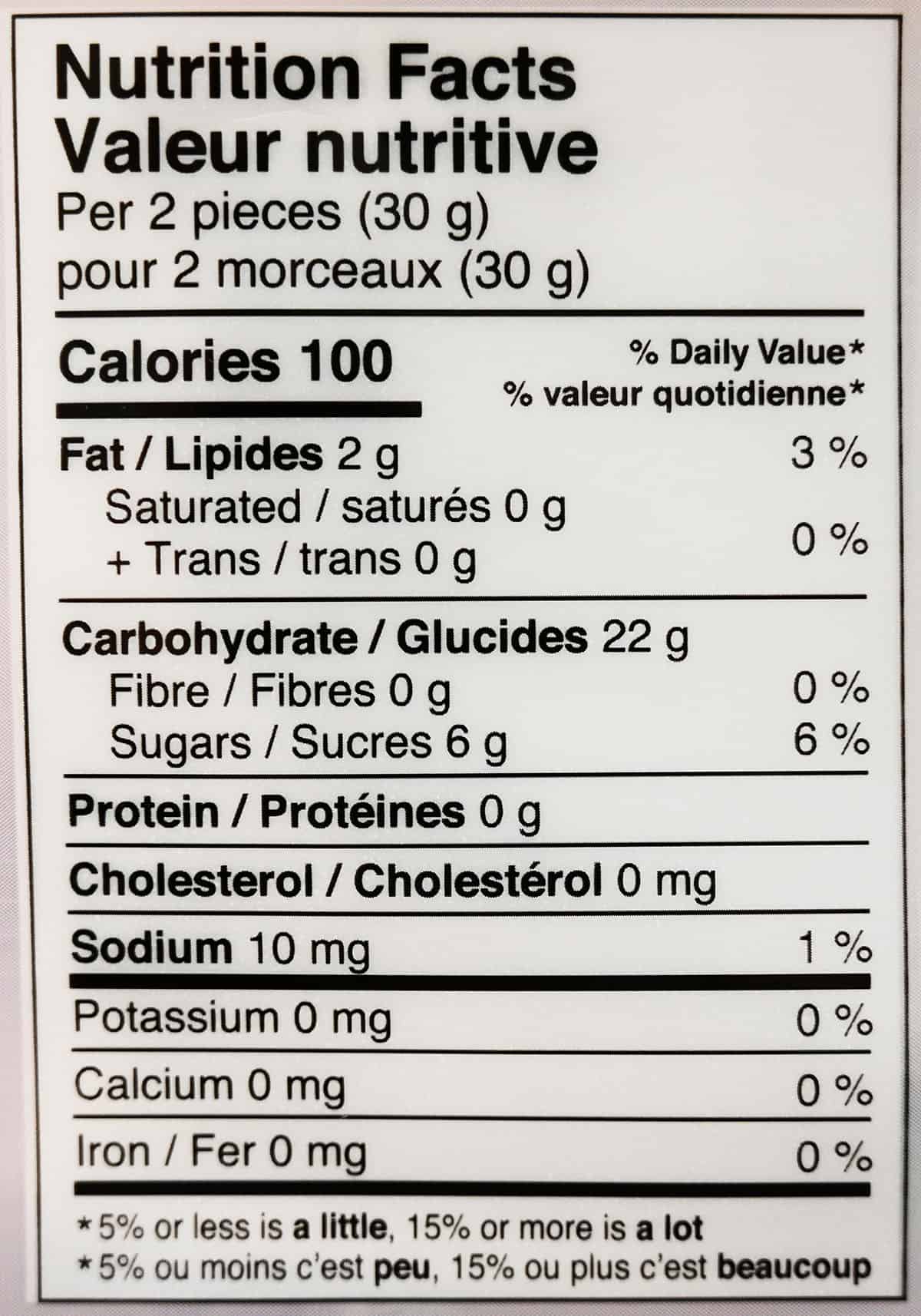 Ingredients
Sugar is the first ingredient which isn't surprising. There are also some odd ingredients I've never seen before such as trehalose, Isomalto-oligosaccharides. As well as ingredients I don't love like artificial flavor.
The mochi contains milk and soy and may contain egg, wheat, gluten, sesame, peanuts and tree nuts. These are as nutritionally good for you as any candy so I recommend not eating a ton of them!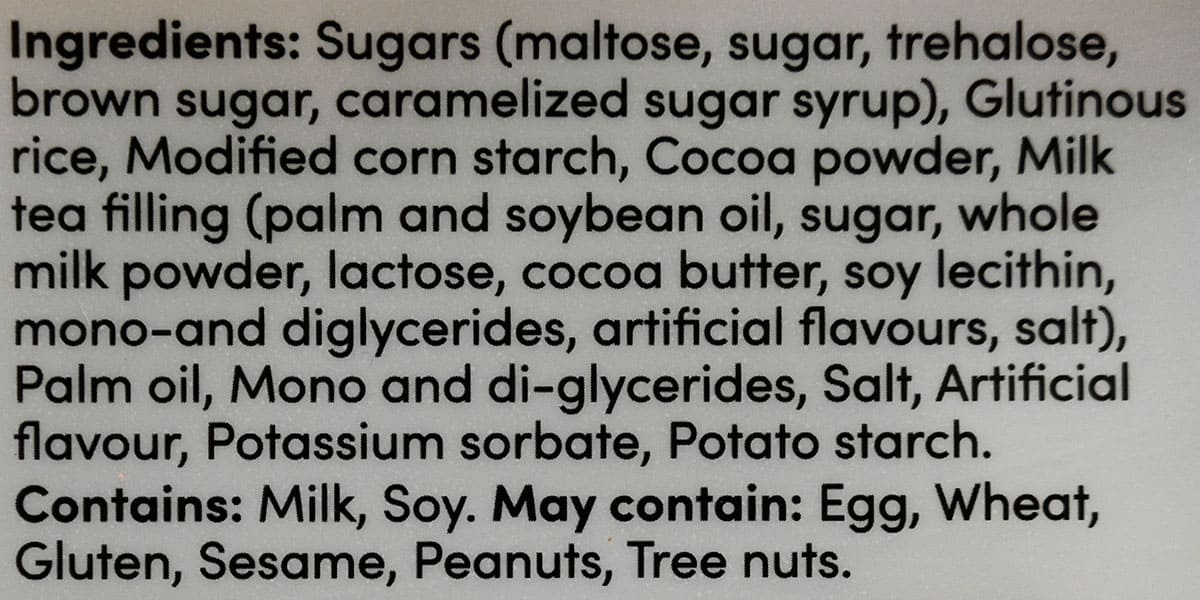 Scoring
Taste: 5/10 (I don't like the texture but I think the flavor is alright).
Cost: 7/10
Convenience: 10/10
Nutrition: 0/10
Overall
Walk on by/Give it a try!
I think I'm just someone who doesn't like mochi, I find them too sweet and I can't stand the texture but if you enjoy mochi you might like these. Therefore, I'll walk on by these if I see them again but you may want to give them a try.
Do you like mochi?
---
Please note that this review was not paid for or sponsored by any third party. This product was purchased by Costcuisine for the purpose of producing this review. The opinions in this review are strictly those of Costcuisine. Costcuisine is not affiliated with Costco or any of its suppliers. In the event that Costcuisine receives compensation for a post from the manufacturer of a product or some other third party, the arrangement will be clearly disclosed (including where the manufacturer of a product provides Costcuisine with a free sample of the product).