Crunchy, coconutty wafer rolls
Please note that this review was not paid for or sponsored by any third party. I purchased this product with my own money and the opinions in this review are strictly my own. I am not affiliated with Costco or any of its suppliers. I am just a fan of the company. I write these reviews to help my fellow shoppers.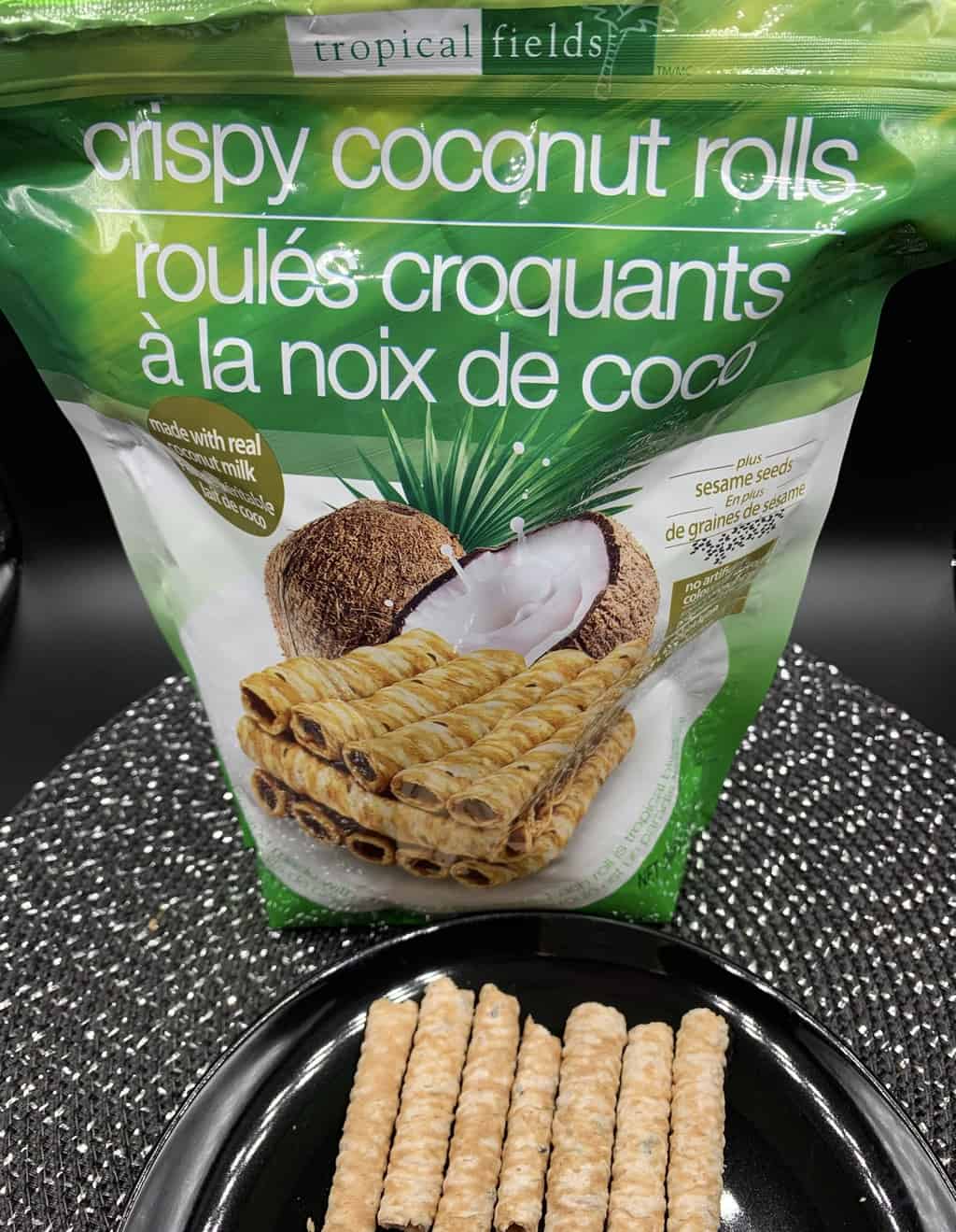 I'm definitely a coconut fan and people who like coconut are going to like these Crispy Coconut Rolls by Tropical Fields from Costco.
Taste
These are definitely unique and something that's not always available at other grocery stores, I think that's part of the appeal and why people buy these. Do you like the taste of ice cream cones? If you do, you'll probably like these because the taste and texture is very similar to a coconut flavored old fashioned ice cream cone. There's a strong, slightly sweet, nutty, toasted coconut flavor and when I say slightly sweet, I mean it, don't expect a powerful punch of sweetness. These would definitely be enjoyed by someone who prefers a snack that's less sweet but still satisfying. The outside of the rolls have some sesame seeds on the outside but you can't really distinctly taste them. Are these coconut rolls mind blowingly delicious to the point I feared that I would eat the entire bag if not taken away from me? No. Do they taste pretty good and like coconut? Yes. Due to the fact I like more decadent sweet foods I feel like these light, crisp, not overly flavorful rolls are more of a "side snack". For example I could see placing these in a scoop of ice cream, or in freshly made chocolate mousse for decoration or even using them with fondue or dipping them in Nutella.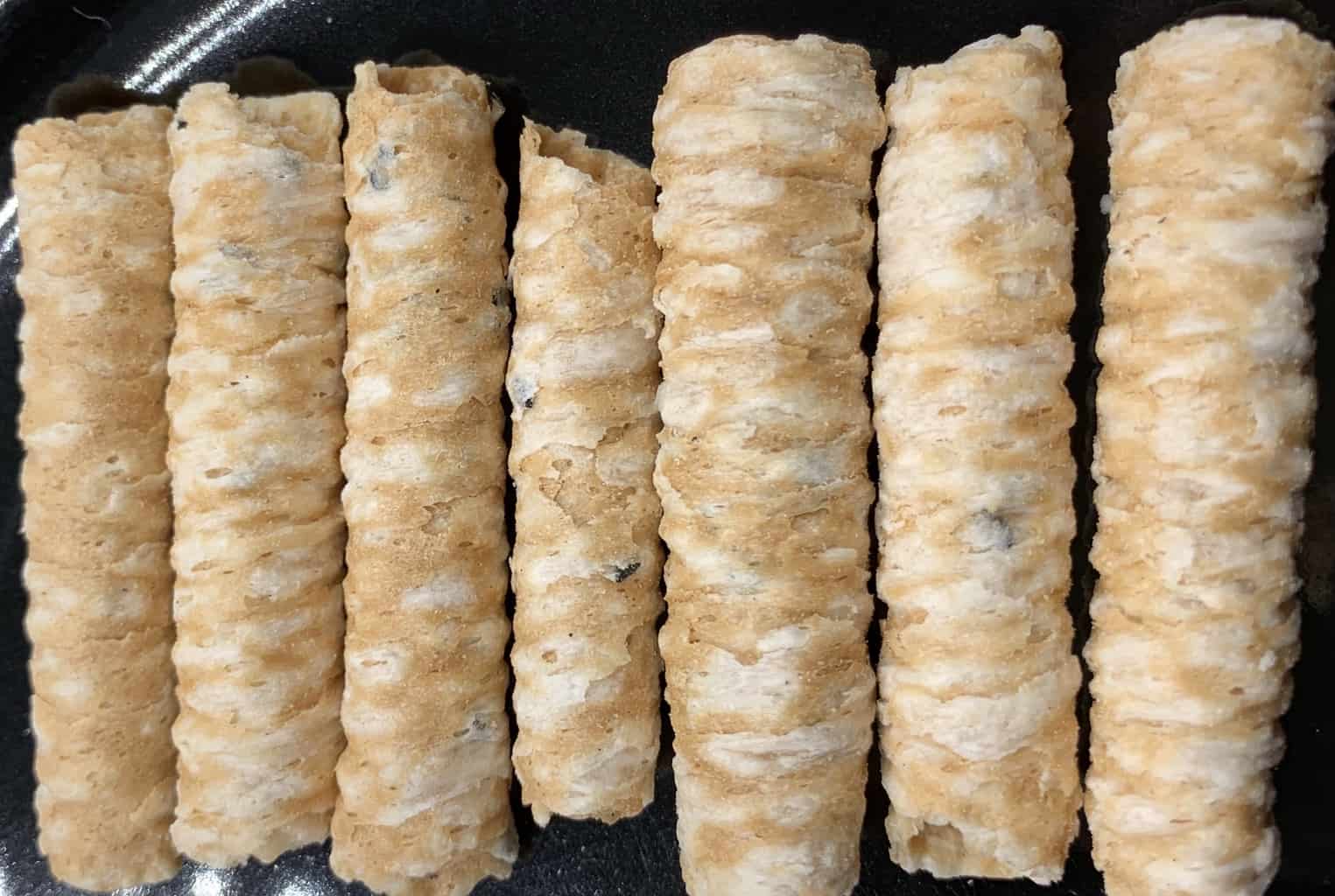 Cost
The bright green shiny bag they come in is definitely attractive and appealing! You can find these at the front of Costco in the snack section with all the nuts and beef jerky. In my opinion, these are slightly on the expensive side. I say that because I could probably pretty easily polish off one bag in a day or two and they're extremely light. I purchased this 265 gram bag for $9.99 Canadian not on sale. The price point is similar to other snacks and sweets at Costco but I don't feel like you're getting the same amount with these as you are with other items, for example trail mix or chocolates.
Convenience
I don't need to say too much about how convenient the Tropical Fields Crispy Coconut Rolls are from Costco but I will point a few things out. Firstly, these are delicate and crumble easily. If you're planning to bring the bag in a suitcase or on a road trip just be aware that it's pretty easy to squish these and end up with tiny crumbs or even worse just crispy coconut roll powder. A positive is how they conveniently come in a resealable bag that helps lock the freshness in.
Nutrition
For those who are watching the amount of sugar they consume this is a lower sugar snack option! Six rolls is 160 calories, four and a half grams of fat and eight grams of sugar. The rolls are super light and not filling so it's easy to eat way more than six though. If you stick to six the crispy coconut rolls are is actually not really that bad of a snack option. If you eat the entire bag you're looking at a lot more calories, fat and sugar. Eight grams of sugar is really not that much. There's also no added artificial flavors or colors.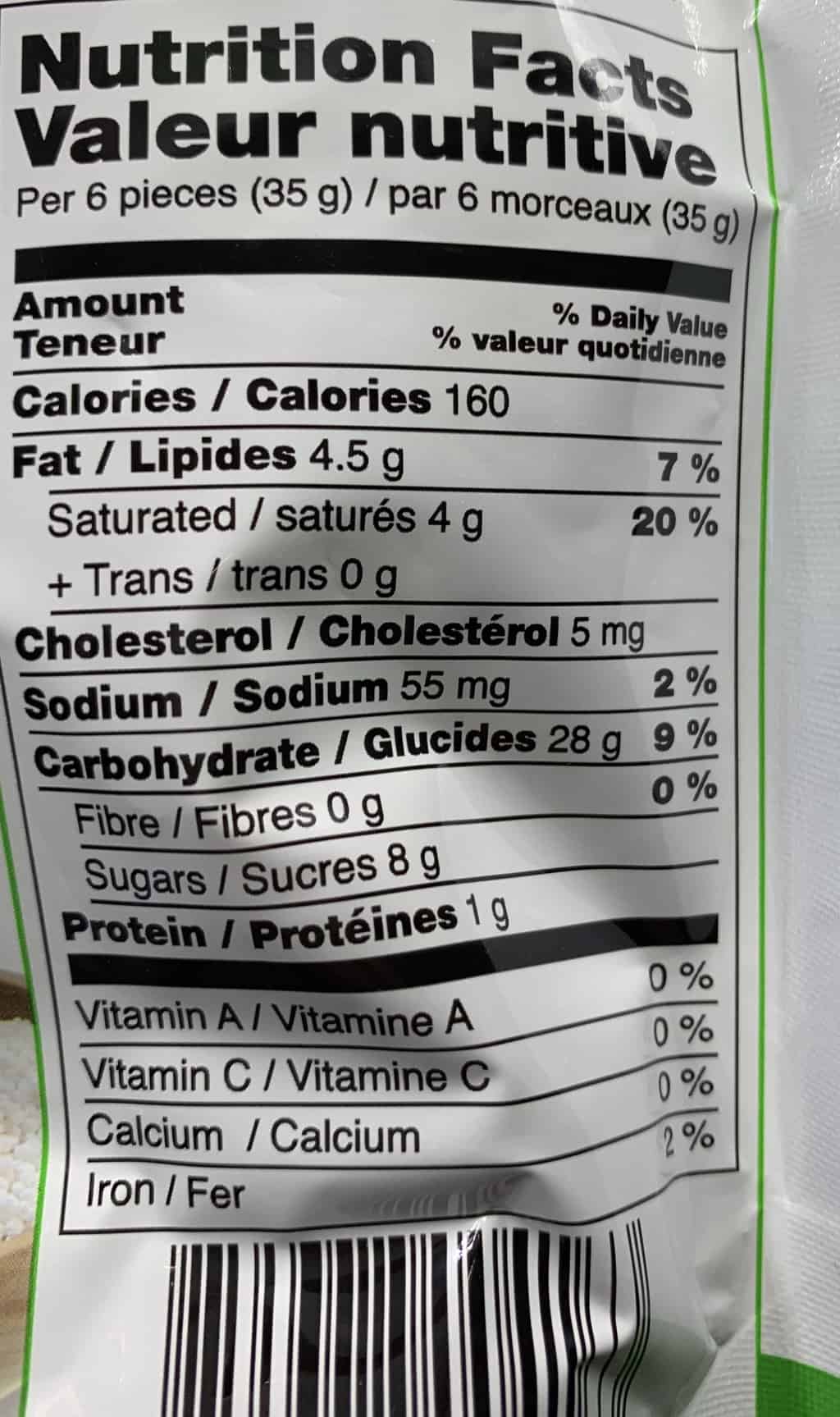 The Costco Tropical Fields Crispy Coconut Rolls didn't completely excite my taste buds and I probably won't be repurchasing these any time soon I feel like there's cheaper, tastier snacks and cookies available at Costco. I'm not sure how long it might take me to finish my bag but I could see eating these as a light snack after lunch or at work when I'm craving something slightly sweet and cookie-esque.
Taste: 7.5/10
Cost: 7/10
Convenience: 10/10
Nutrition: 6/10
What's your favorite coconut flavored snack or dessert? What's your favorite flavor to pair with coconut? I LOVE coconut and lime together!