Costco is selling this zero-calorie plant-based sweetener!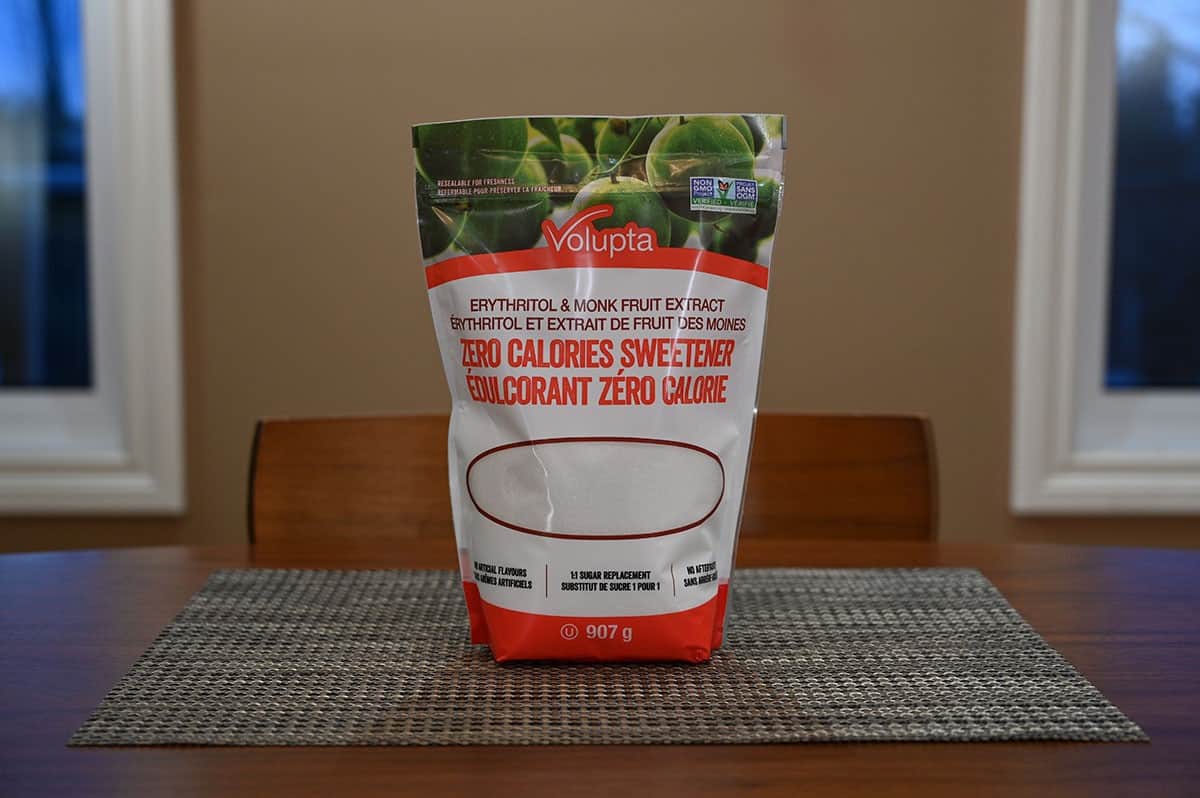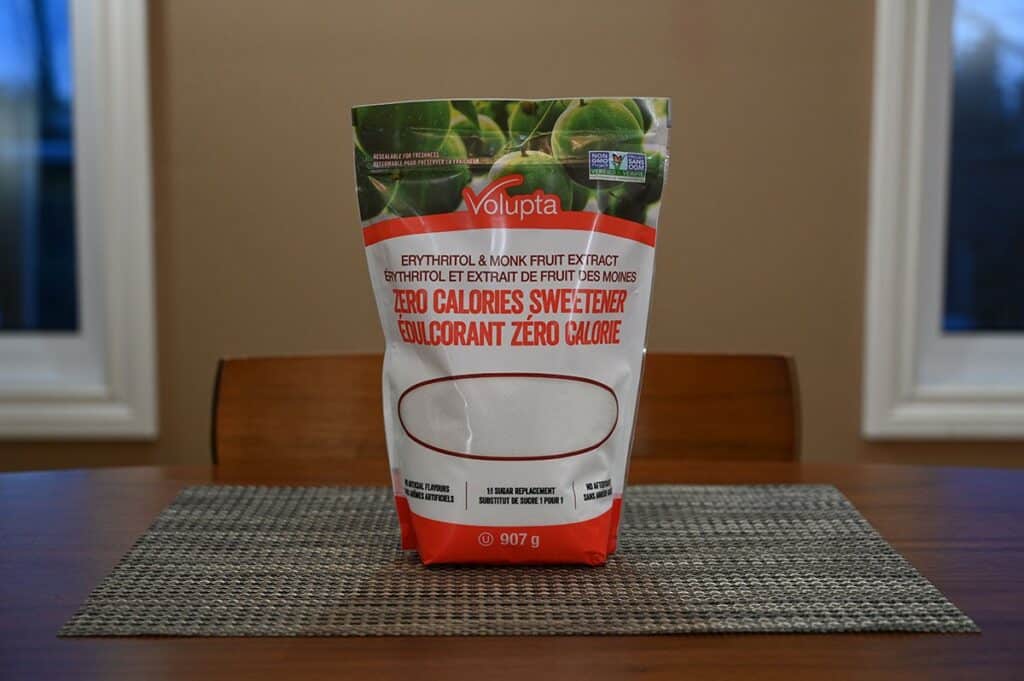 I love sugar but don't love the carbs and calories so when I saw this Volupta brand sweetener at Costco during a recent trip I decided to pick it up to try and review here today!
I have previously reviewed the Costco Lakanto Sweetener which is a product that Costco shoppers seem to really love. If you're looking to try a different kind of sugar other than cane or beet sugar, check out my review for Costco Big Tree Organic Coconut Sugar.
Location in Store
The Costco Volupta Sweetener can be found in the aisle with the other sugars and baking supplies. The item number is 1567842.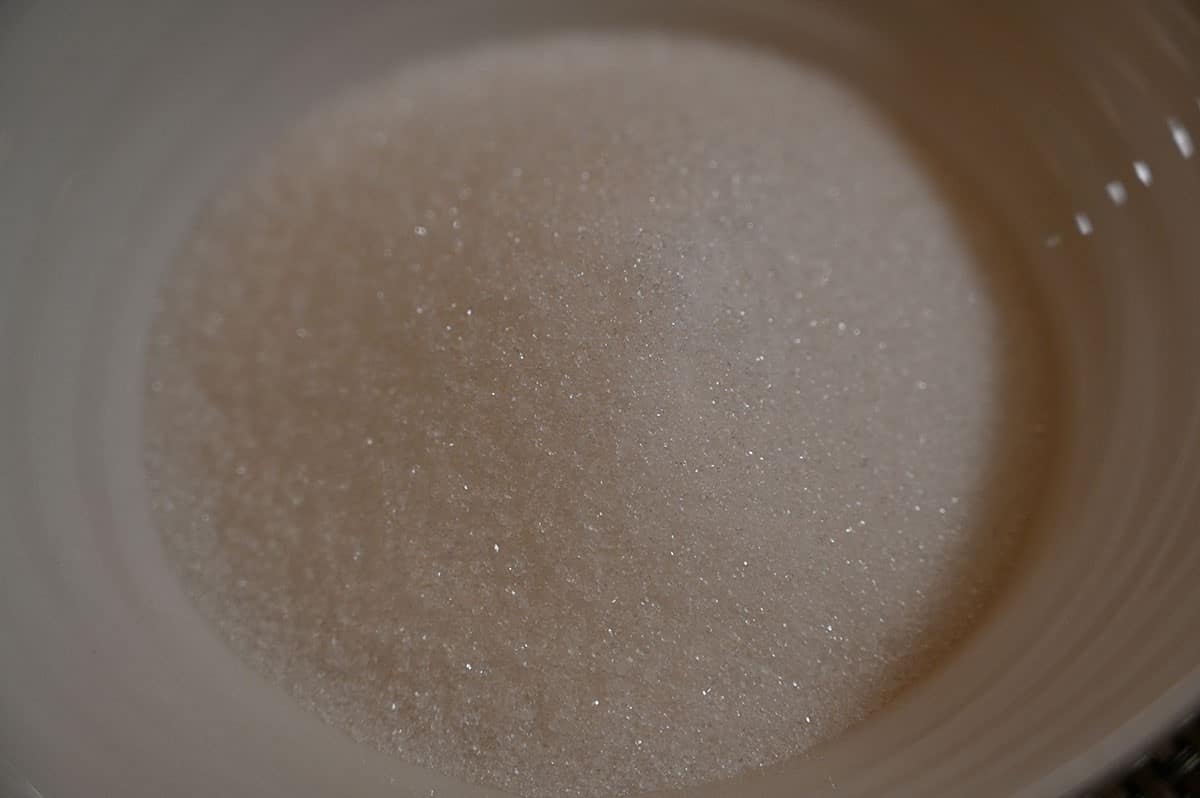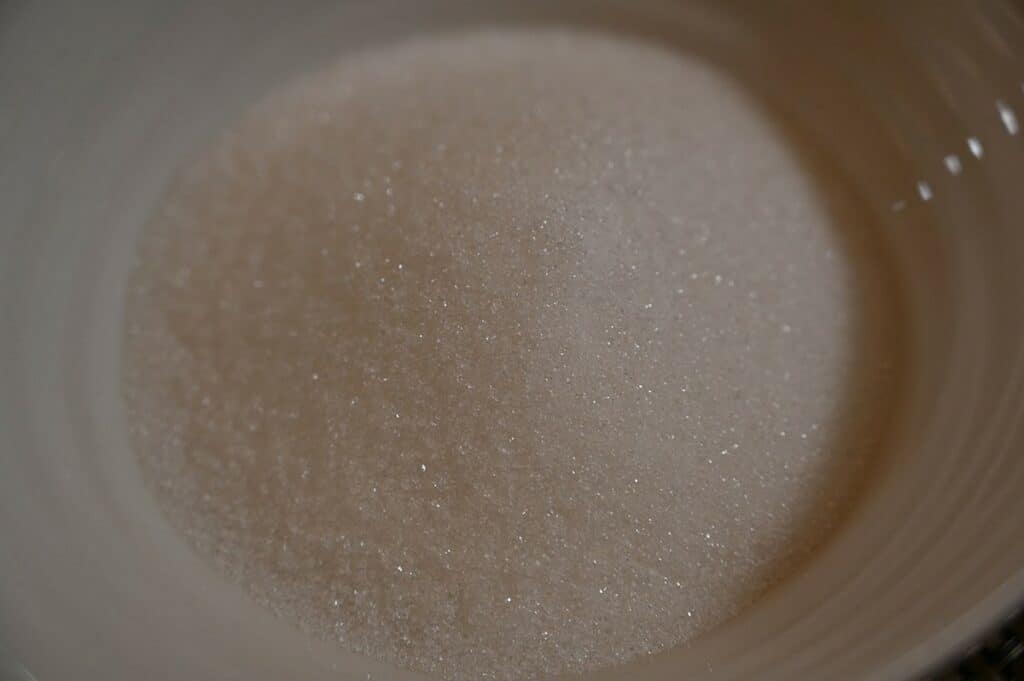 Taste
Firstly, this sweetener is about the same sweetness as regular table sugar. I tried it alone and also tried it in some baking I did. It really tastes like regular sugar to me! Unlike other sweeteners, I didn't notice any bitterness or chemical aftertaste.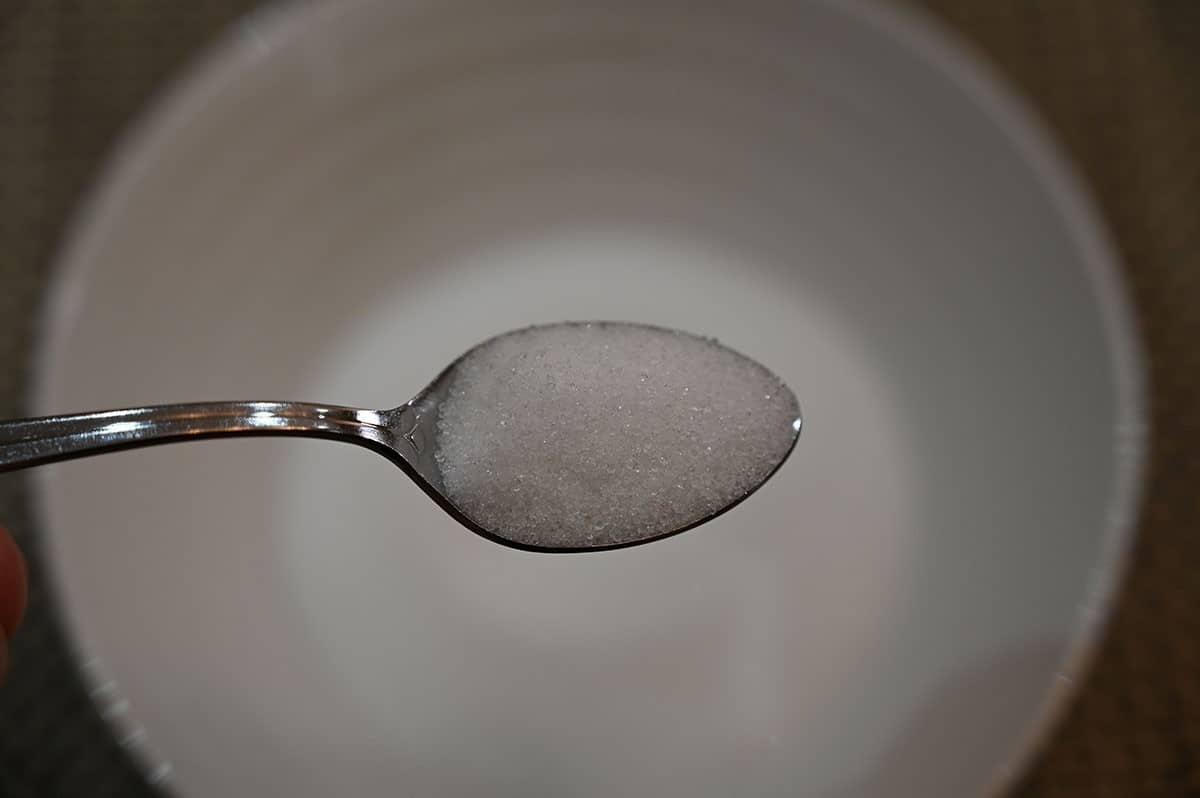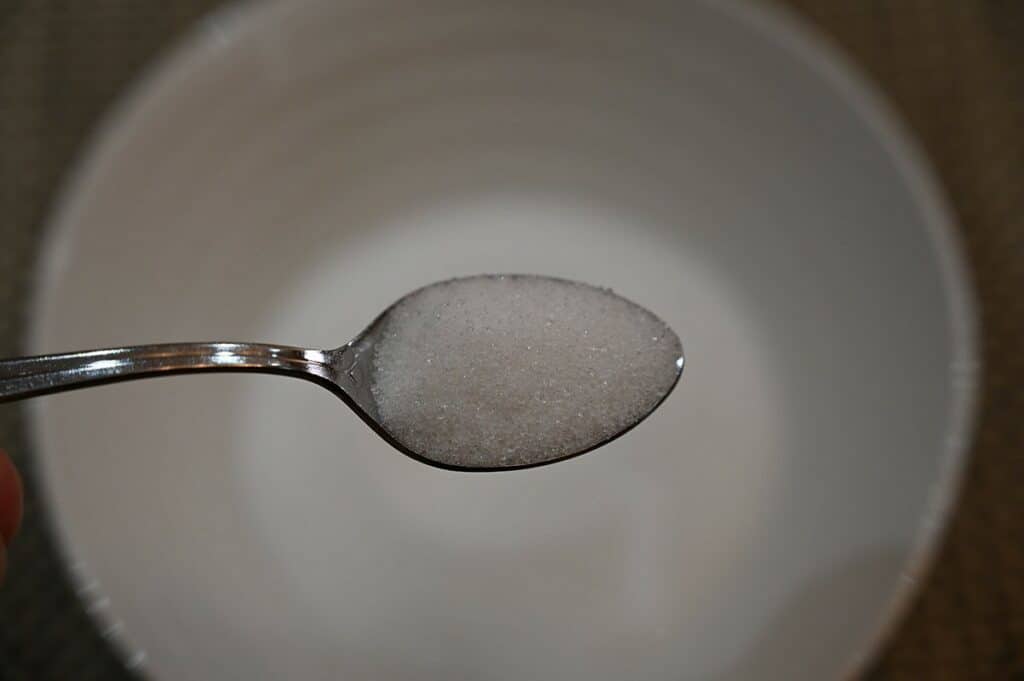 What I love about this sweetener is that it's not intensely sweet either, like other sweeteners I've tried. For example, I find Splenda very sweet.
Cost
The cost is $10.99 Canadian for the 907 gram bag of sweetener. Which is obviously more than regular white table sugar.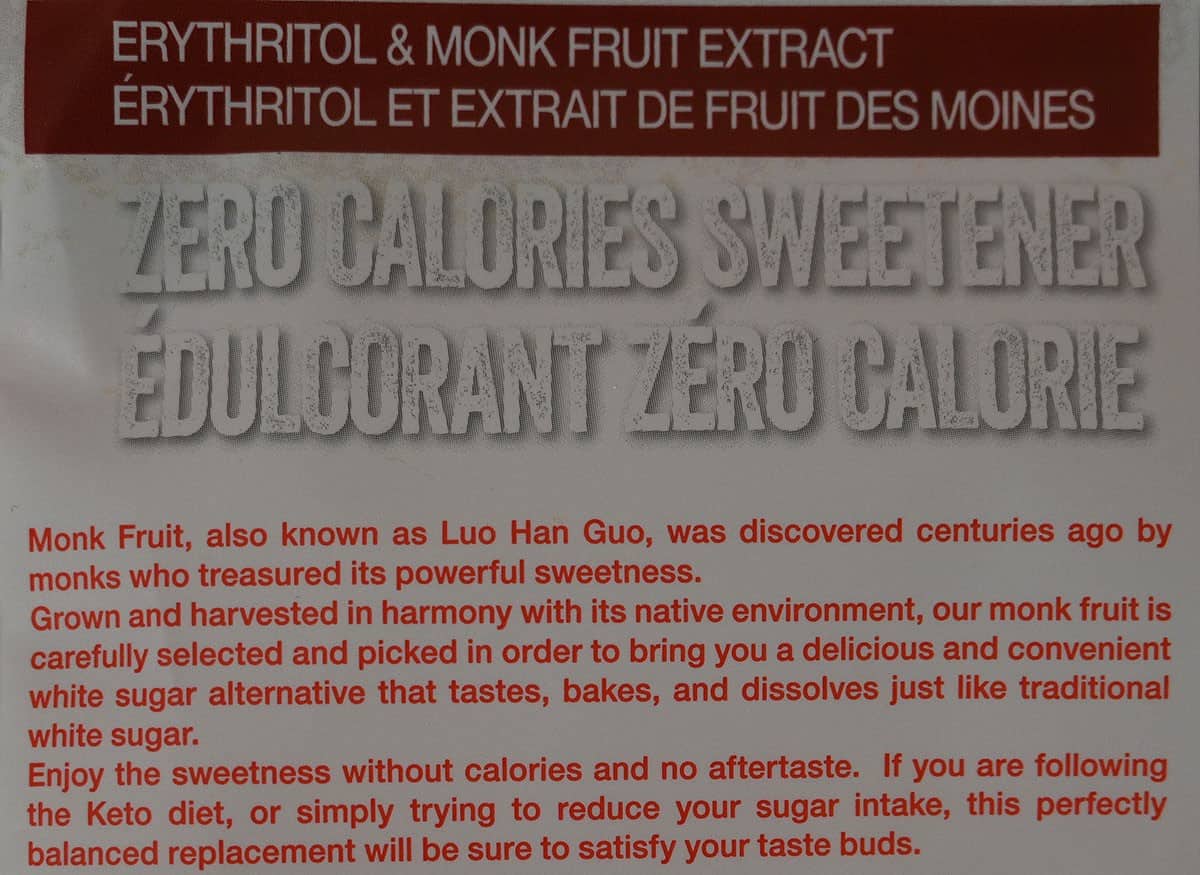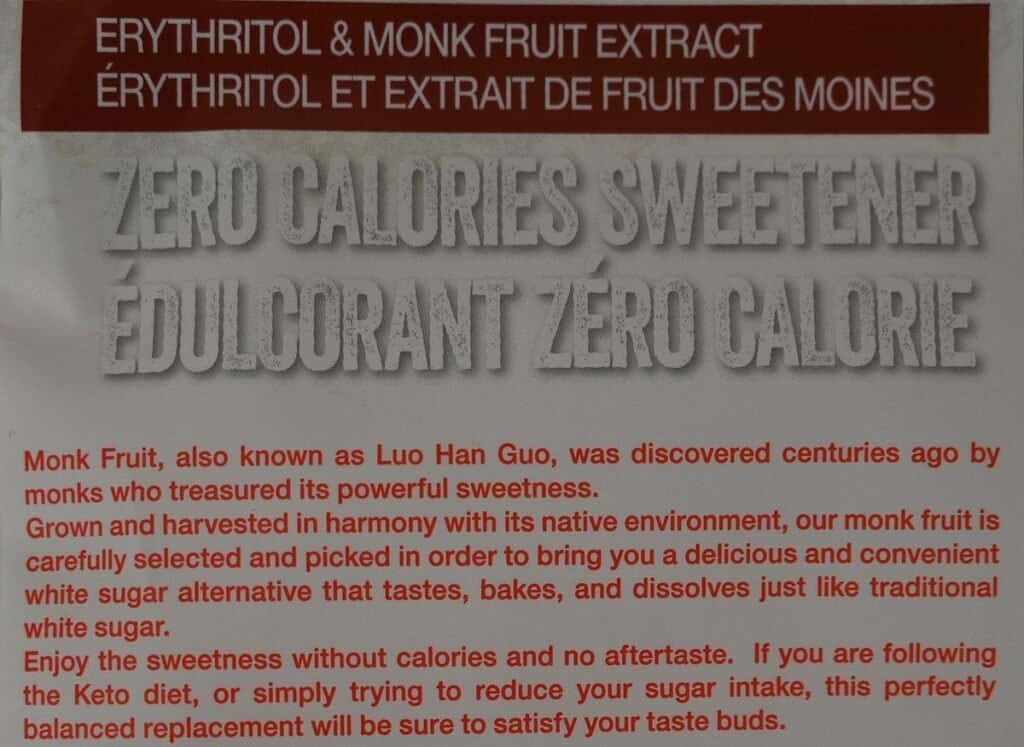 Convenience
The Costco erythritol & monk fruit sweetener can be used as a 1:1 sugar replacement. You can use it to bake or add it to your tea or coffee. I like to use it to make granola.

The best before date on the bag of Costco Volupta Sweetener is over a year and a half from when I purchased it and the bag reseals. The bag recommends storing the sweetener in a cool, dry, place, away from sunlight. Lastly, because the sweetener tastes like sugar and is a 1:1 substitute I think you can easily sneak this into your baking without anyone noticing too much!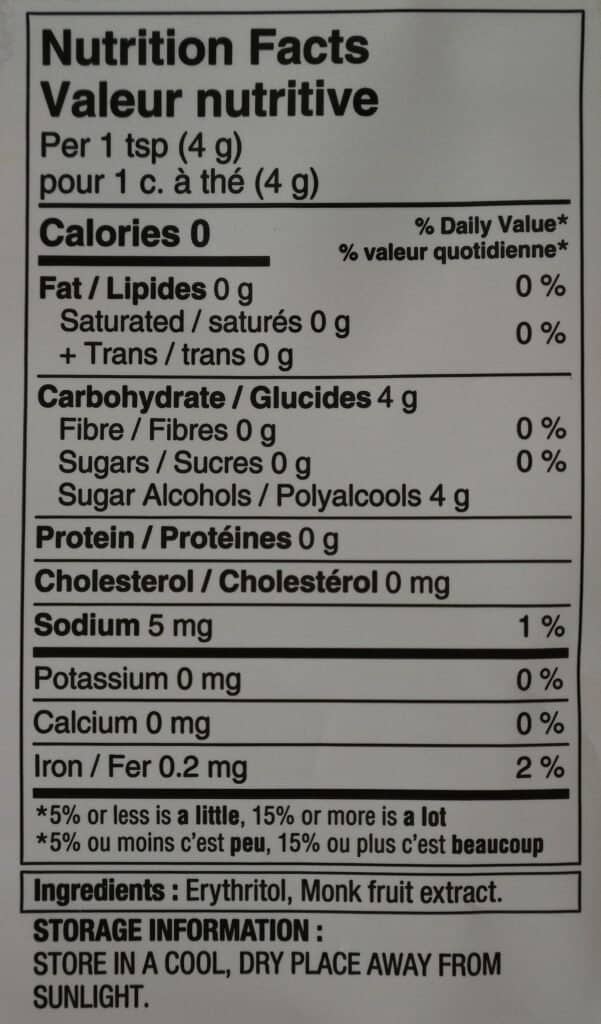 Nutrition
Calories
One teaspoon is zero calories as well as zero grams of fat, fibre, sugar, protein and cholesterol. There are four grams of carbohydrates per teaspoon as well as there is five milligrams of sodium in one teaspoon. This is low carb as well as free from fat and calories!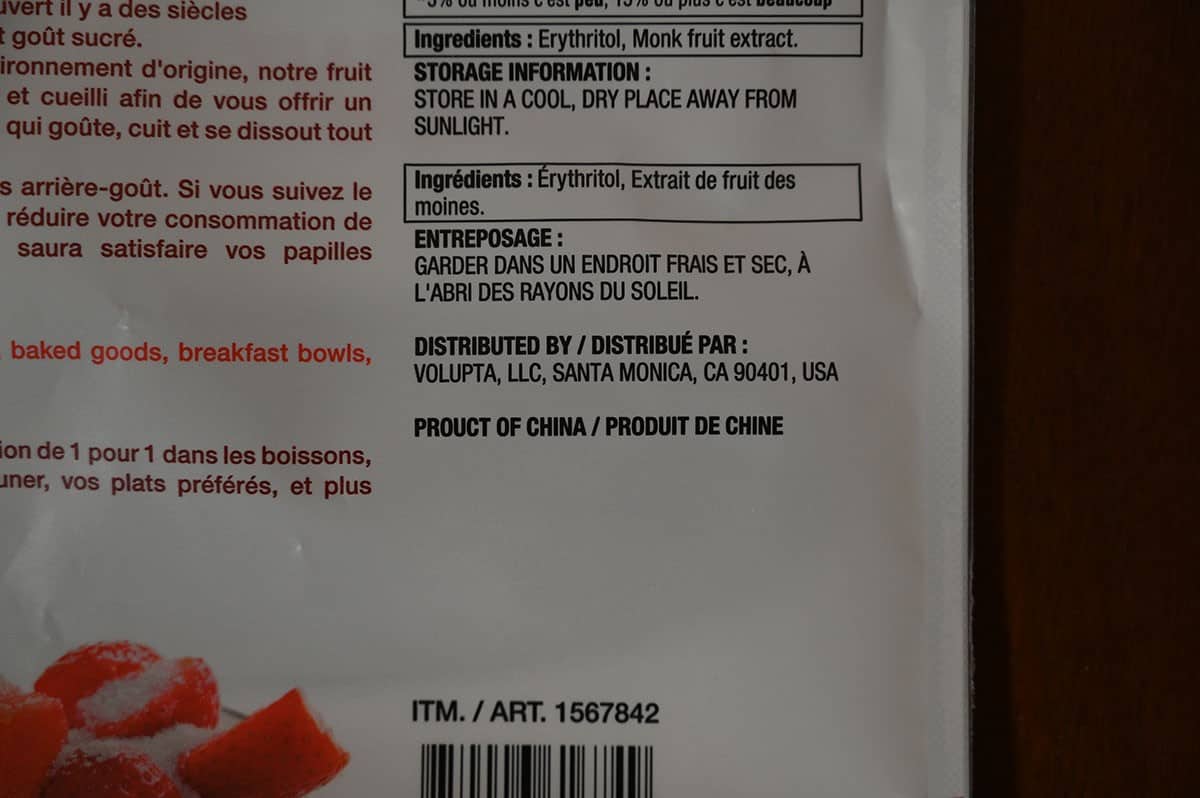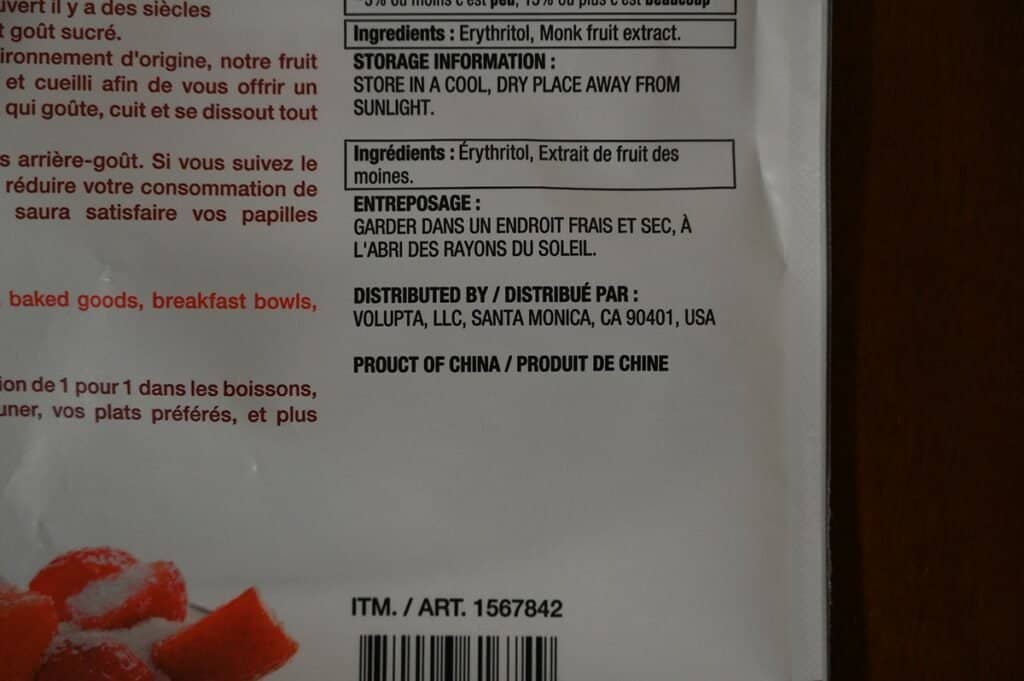 Why might erythritol and monkfruit sweetener a healthy option?
Monk fruit sweetener is made from dried fruit extract so it's natural but it's much sweeter than regular sugar. 200-300 times sweeter! Erythritol is a sugar alcohol. Both monk fruit and erythritol don't impact blood sugar levels like regular sugar does. This makes it a great option for diabetics.
It also makes it a great option for those trying to avoid sugar spikes or watching their carbohydrate and calorie intake. Some people report gastrointestinal side effects from consuming sweeteners, so if this is you, you might want to be aware of that.
Scoring
Taste: 9/10
Cost: 7/10
Convenience: 10/10
Nutrition: 10/10
Overall
Give it a try!
If you're diabetic or on a special diet you may want to try this sweetener from Costco! It's calorie and fat-free and low in carbohydrates.
Would you try this? If you have tried it what did you think of it?
---
Please note that this review was not paid for or sponsored by any third party. This product was purchased by Costcuisine for the purpose of producing this review. The opinions in this review are strictly those of Costcuisine. Costcuisine is not affiliated with Costco or any of its suppliers. In the event that Costcuisine receives compensation for a post from the manufacturer of a product or some other third party, the arrangement will be clearly disclosed (including where the manufacturer of a product provides Costcuisine with a free sample of the product).