Cute runners from Costco that are super comfy!
Please note that this review was not paid for or sponsored by any third party. The opinions in this review are strictly my own. I am not affiliated with Costco or any of its suppliers. I am just a fan of the company. I write these honest reviews to help my fellow shoppers.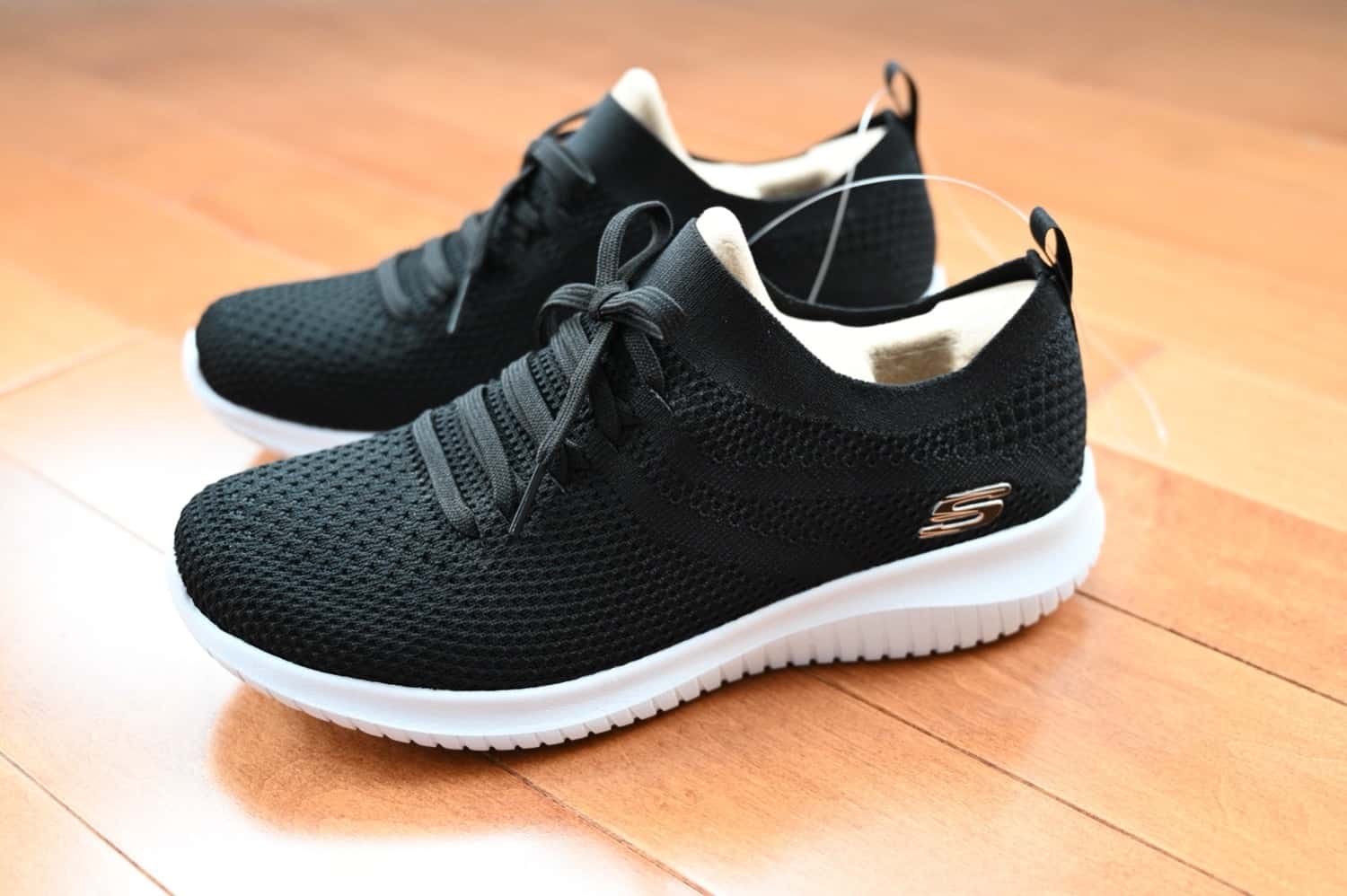 Usually, I stick to strictly Costco food reviews but since I buy SO many clothing items from Costco I decided to start reviewing a few of them too!
Runners are my jam. It all started a few years ago when I was told I needed to wear orthotics or I'd be getting knee and hip replacements by the age of 40. It's really hard to wear orthotics in flats or heels so runners have been my go-to shoe for quite some time! I always keep an eye out for cute runners and last time I was at Costco I spotted these skechers!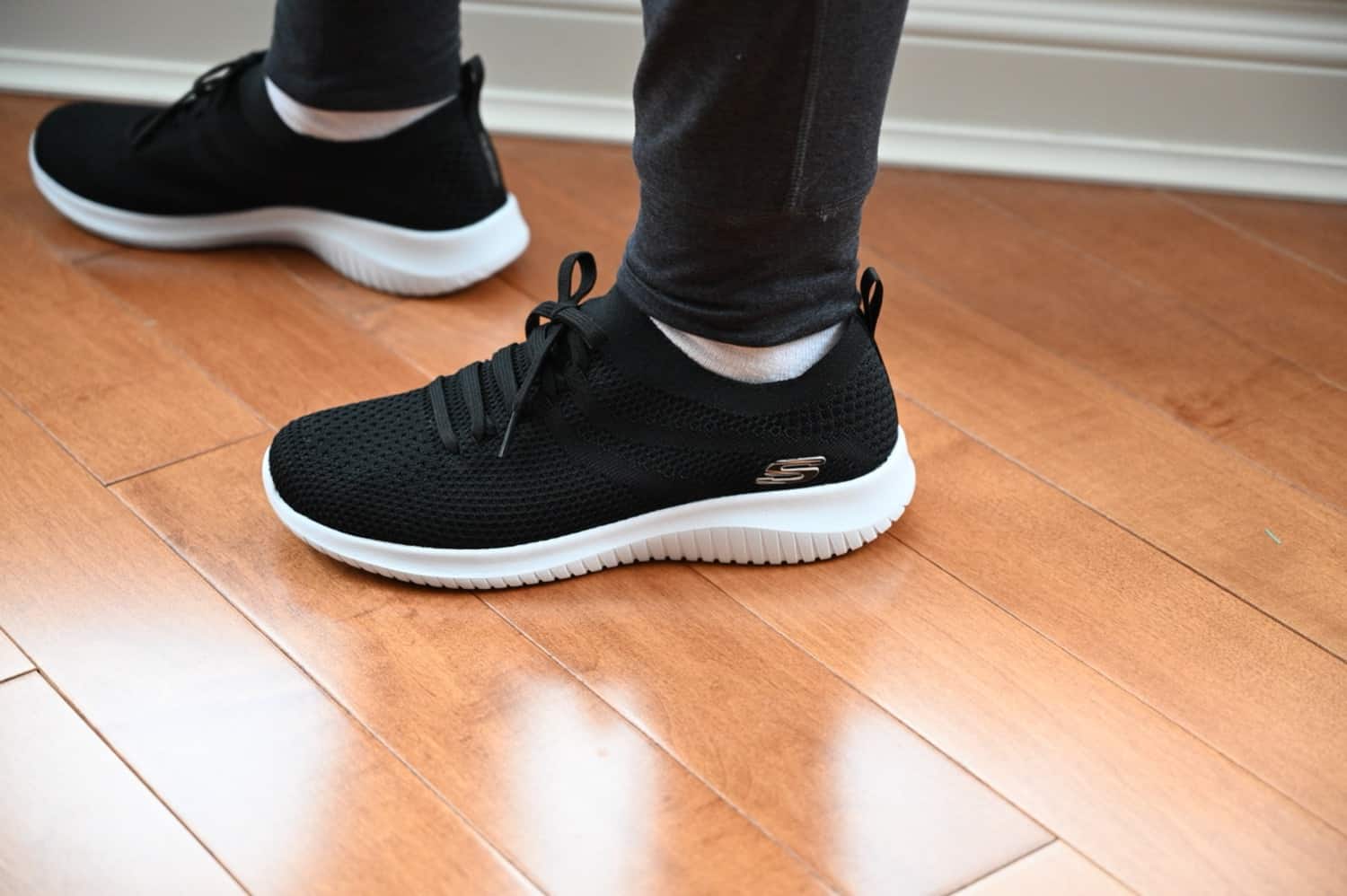 Look
These come in two different colors, black and white or grey and white. I chose the black and white but kind of wish I had got the grey as well. These are super cute, stylish runners. Although they have laces they're a slip on shoe. They pair well with jeans, joggers, shorts and Costco Lole Lounge Pants. The black and white color means you can pair them with various colors of clothing without too much clashing!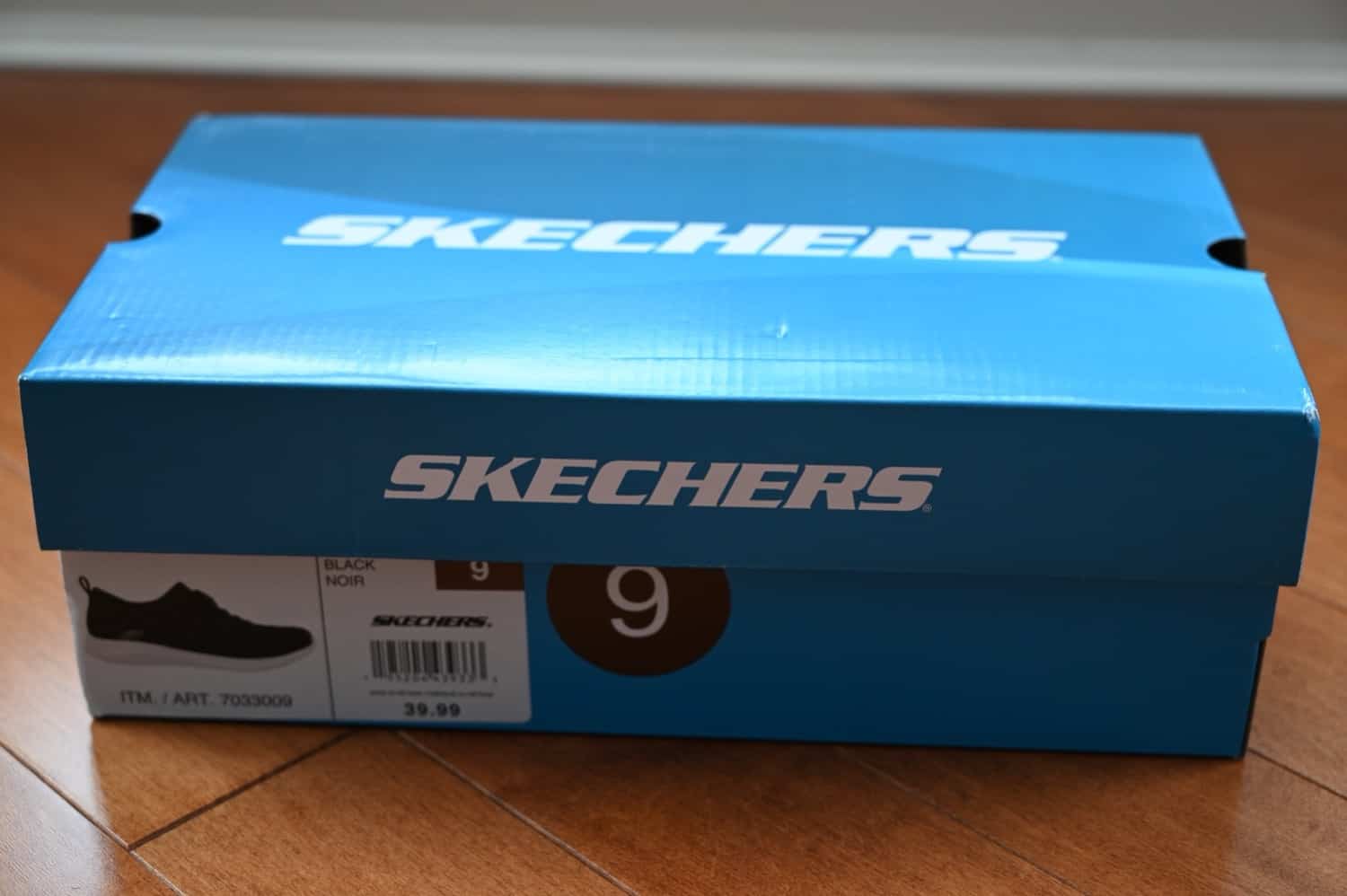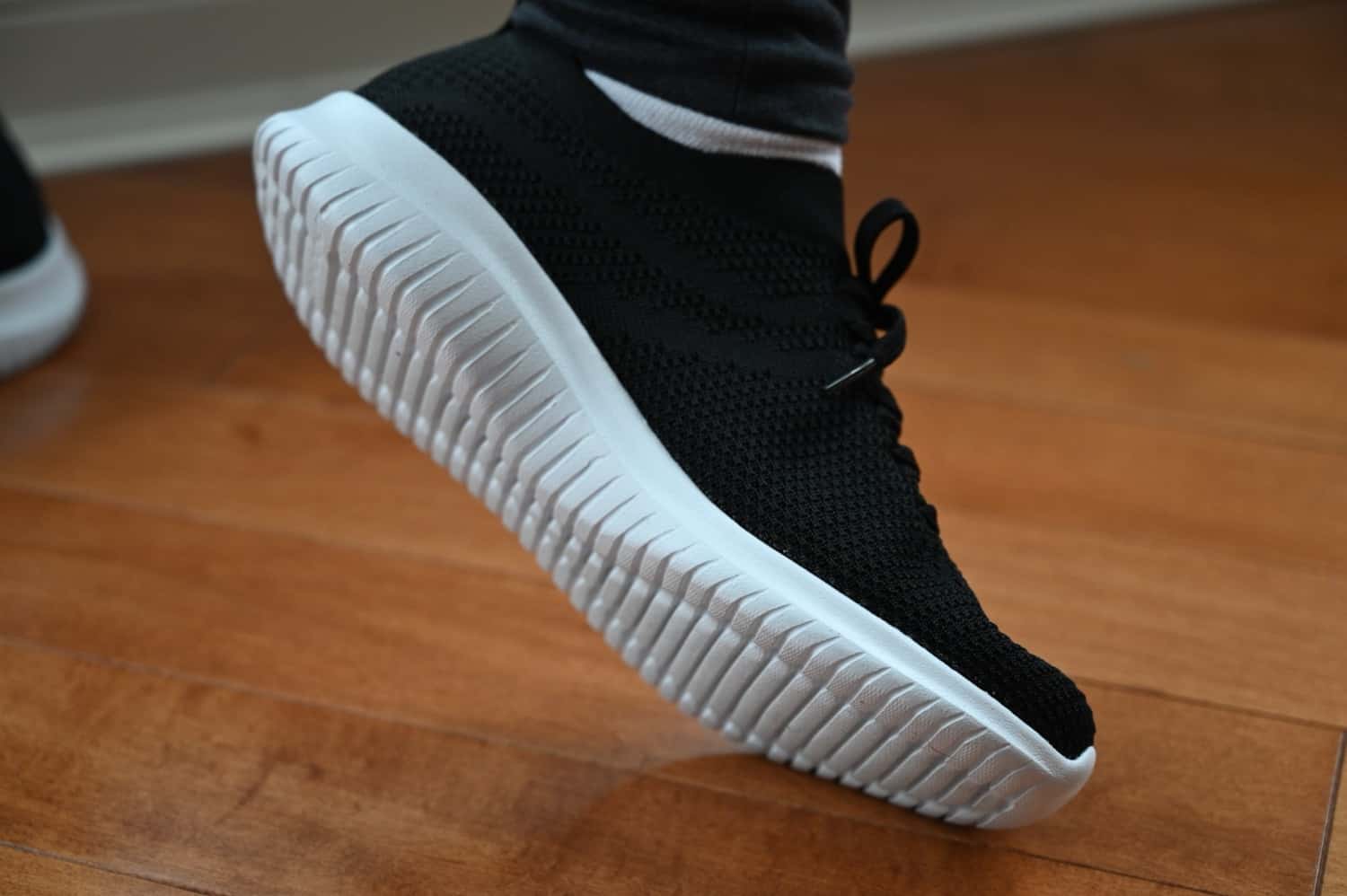 Cost
The shoes cost $39.99 Canadian at Costco and that's a super reasonable price for a pair of nice Skechers!
Sizing
I bought a size 9 which is a size bigger than my usual size 8 because I put my orthotics in the shoes. I was able to easily fit my orthotics in the shoes and had a little extra room.
I would say these are definitely true to size so just buy your regular shoe size.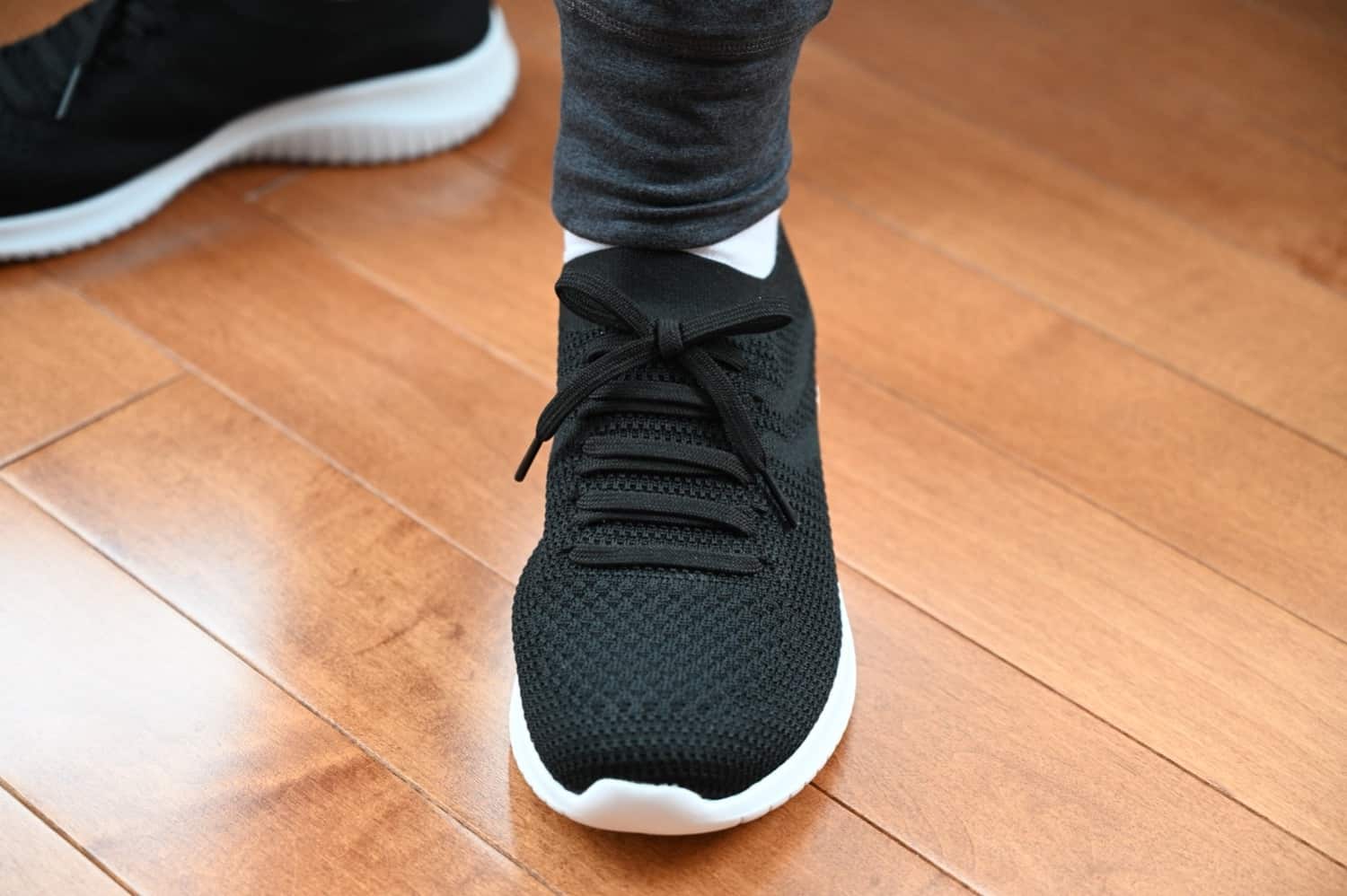 Feel
The Costco Women's Skechers have a really cushioned heel so they feel like you're walking on air but aren't at all clunky! They're very light feeling. The top is stretchy mesh so it conforms to your foot and these are easy slip on shoes! I walked around in these for quite some time and my feet felt great and I didn't get any blisters!
These shoes from Costco are cute, comfy, stylish and best of all super cheap.
Look: 8/10
Cost: 9/10
Sizing: 10/10
Feel: 10/10
Leave a comment if this review was helpful and also share what your thoughts are on this product!