Who else loves charcuterie boards?
Please note that this review was not paid for or sponsored by any third party. I purchased this product with my own money and the opinions in this review are strictly my own. I am not affiliated with Costco or any of its suppliers. I am just a fan of the company. I write these reviews to help my fellow shoppers.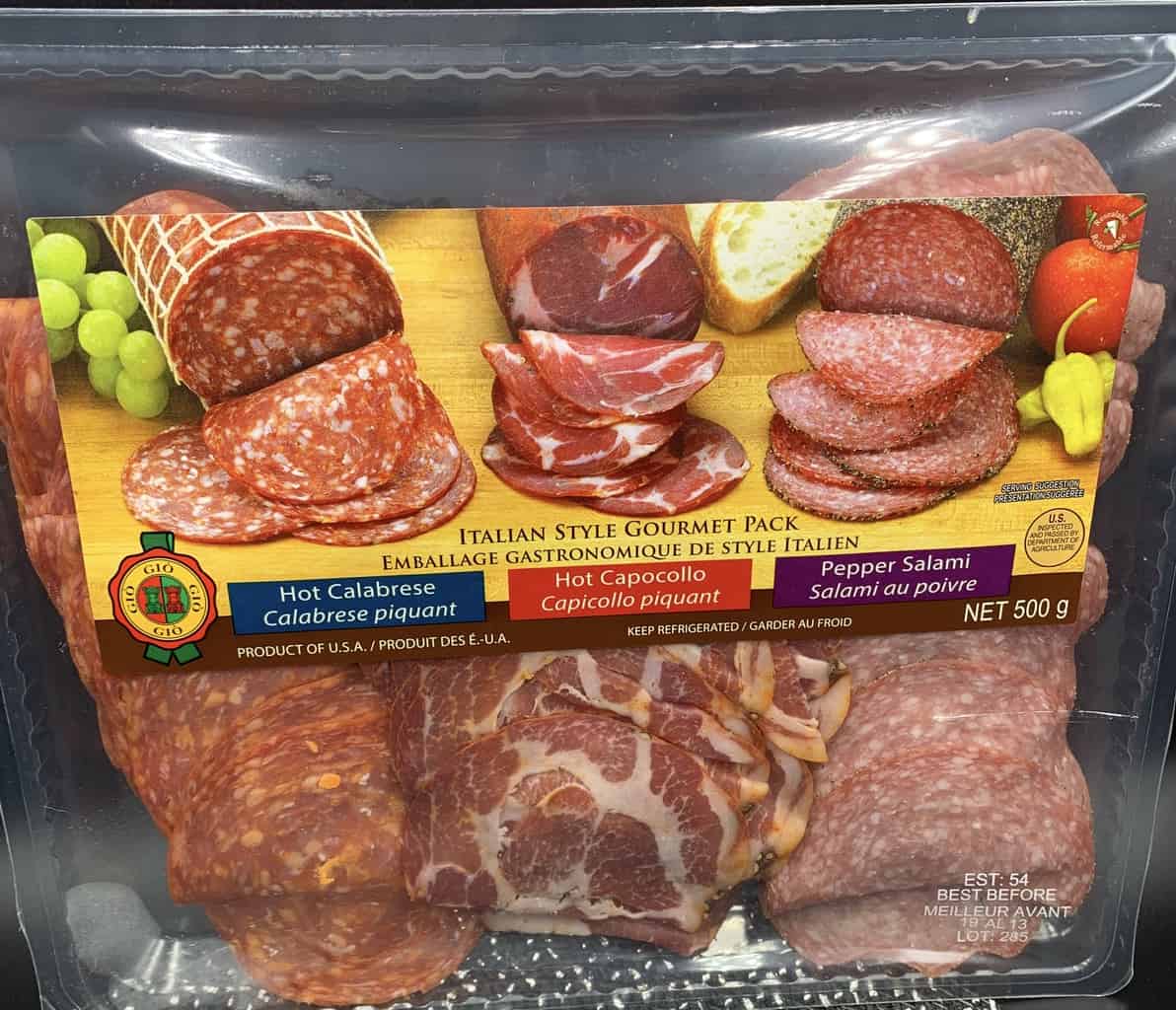 Yesterday I talked about bringing cheese to a Super Bowl party to share with others. As much as I love cheese alone I feel like if you're bringing cheese to a party you need to bring some meat along with it!
Taste
Today's review is for the Costco Gio Italian Style Gourmet Pack that has three different varieties of salami meat in the pack. Hot Calabrese, Pepper Salami and Hot Capocollo. You're probably wondering how are they all different? They're all pork and they're all considered "salami". What makes them different is the which part of the pork the meat comes from and how it's made and seasoned. For example, pepper salami is usually hand rolled in peppercorns. All three of the meats are very flavorful. My favorite is the pepper salami, it's very mildly spicy and you can definitely taste the peppercorns. Sean loves the hot calabrese, it's probably the spiciest and also has a little bit of a vinegar after taste that is enjoyable. The hot capocollo is still tasty but probably is my least favorite out of the three, it's not overly hot and tastes just a tad "fattier" than the other two if that makes any sense, the texture of the capocollo seemed slightly more delicate and thin than the other two as well.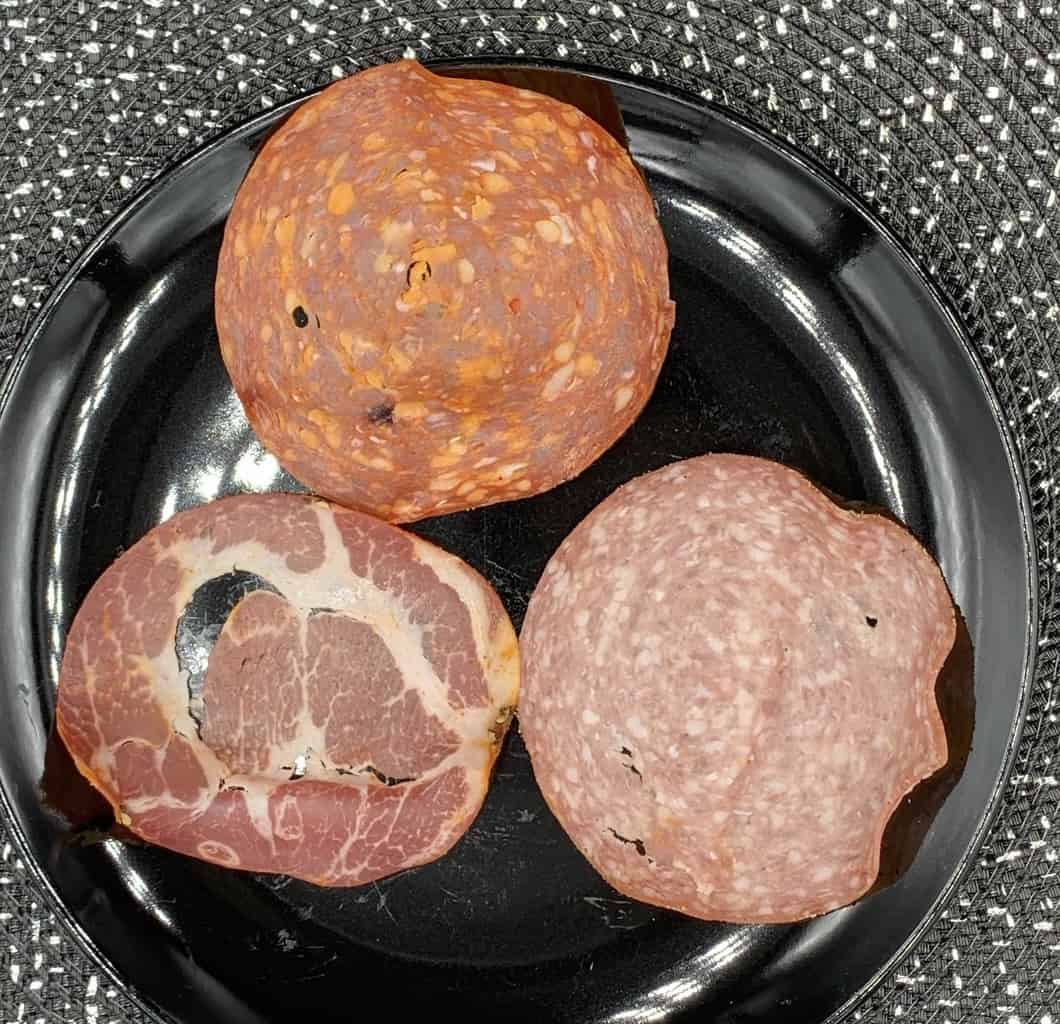 Cost
This pack isn't the cheapest, $14.99 Canadian for the pack, not on sale. You get about 15 slices of each flavor of salami in the pack which isn't a ton considering three slices is one serving size. Just as I said in yesterday's review you're definitely paying a premium to have the different variety of flavors as well as the fancy packaging.
Convenience
People buy products like this for their convenience. It's way easier to pick up a pack like this on your weekly Costco haul than to take a separate trip to an Italian Salumeria or butcher. It's also a good way to try different kinds of salami and determine which flavors you like the best. The pack is very versatile, you can use it to make sandwiches, a pizza or serve the meat with crackers and cheese on a charcuterie board. The fact that it's resealable makes it easier to keep the meat fresh as well. I freeze this and find it still tastes great and the texture doesn't change from freezing.
Nutrition
This is another perfect item for the individuals on the Keto diet. It's a low carb, high protein, high fat item. Lots of salt too! Unfortunately this does contain sulfites. If you're watching your fat and sodium intake this may not be your cup of tea. However if sodium isn't a huge deal and you're looking for a low carb, low calorie, high protein option you might want to check this out for snack or lunch options.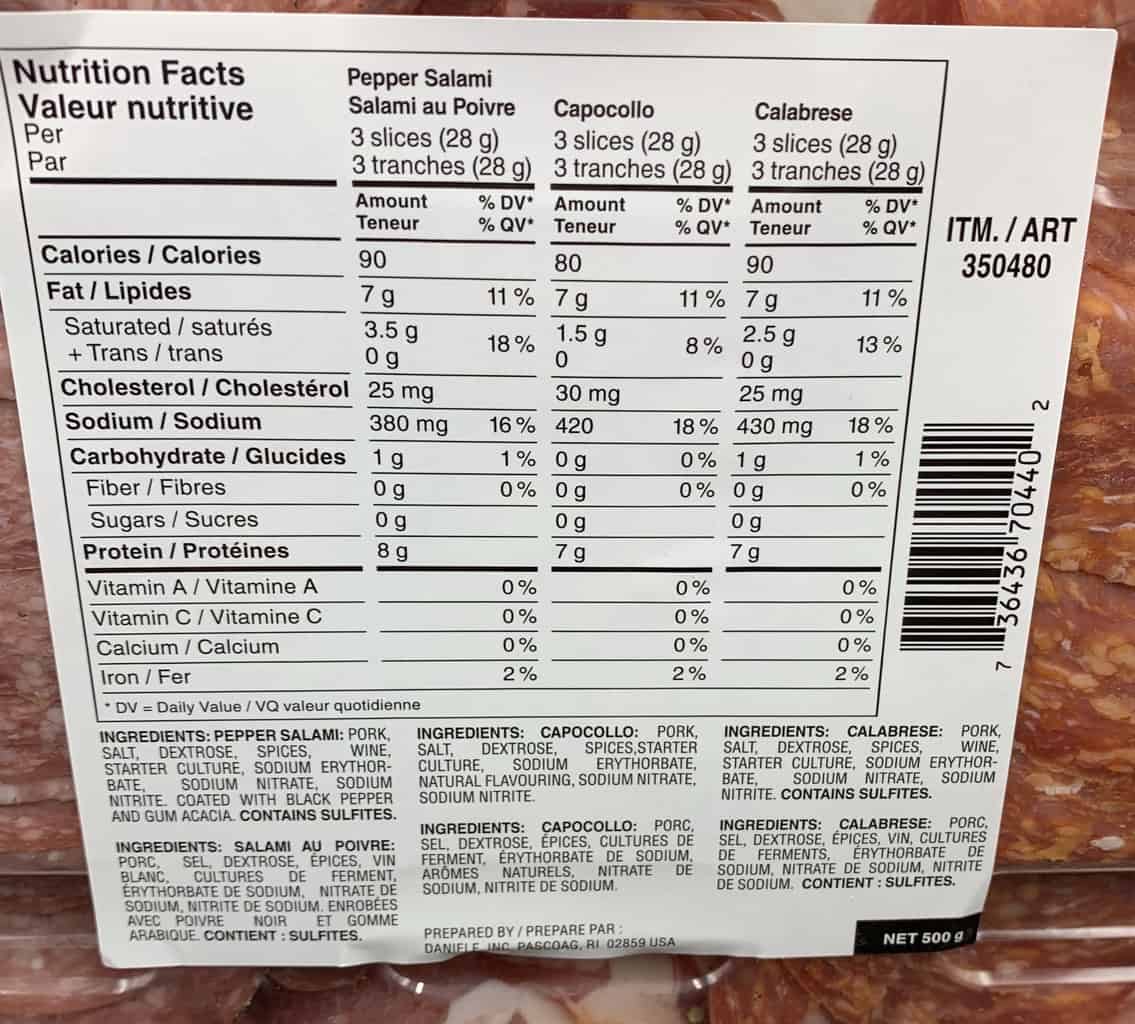 I love packs like this mainly for making pizza at home. Specifically the Molinaro's pizza kit from Costco. I love the calabrese and pepper salami and will use the hot capocollo on a pizza or charcuterie board, I meat even wrap some chicken in the capocollo before baking it.
Taste: 7.5/10
Cost: 6/10
Convenience: 10/10
Nutrition: 6.5/10
What would be on your dream charcuterie board? If you make charcuterie boards what do you have on them? I love tiny dill pickles and dried apricots on mine!