My nanny's addictive classic chip dip recipe to pair with the Kirkland Signature Krinkle Cut Kettle Himalayan Salt Potato Chips!
Please note that this review/recipe was not paid for or sponsored by any third party. The opinions in this review are strictly my own. I am not affiliated with Costco or any of its suppliers. I am just a fan of the company. I write these honest reviews to help my fellow shoppers.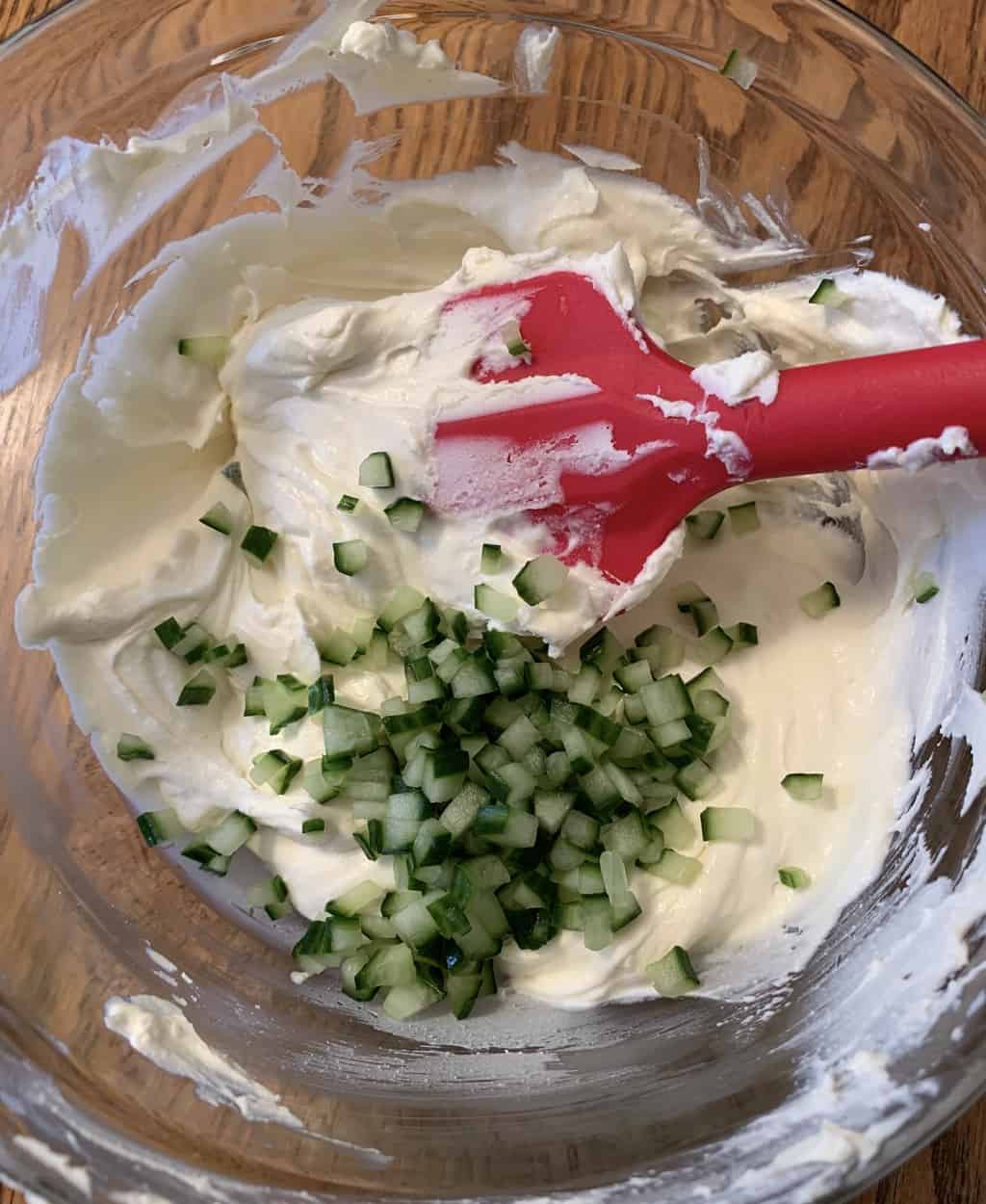 My mom makes a chip dip every Christmas and it is SO delicious and dangerously addictive. This recipe is OLD and was as delicious in the 1950's as it is now. The recipe comes from my Nanny (my mom's mom) who used to make it when my mom was a kid, my mom and uncle would sit around the bowl of dip and fight over this dip. Why am I posting this recipe? Simply because it tastes phenomenal with the Kirkland Signature Krinkle Cut Kettle Himalayan Salt Potato Chips. This would also taste good with the Kirkland Signature Sweet Potato Chips.
Ingredients
1/4 cup of finely chopped cucumber, remove the seeds and the middle. You want the peel and the firm part but not the very middle
250 grams of plain original cream cheese you can also use low fat
1/3 cup milk or cream (you can add more depending on how thick or thin you want your dip)
Three splashes of Worcestershire sauce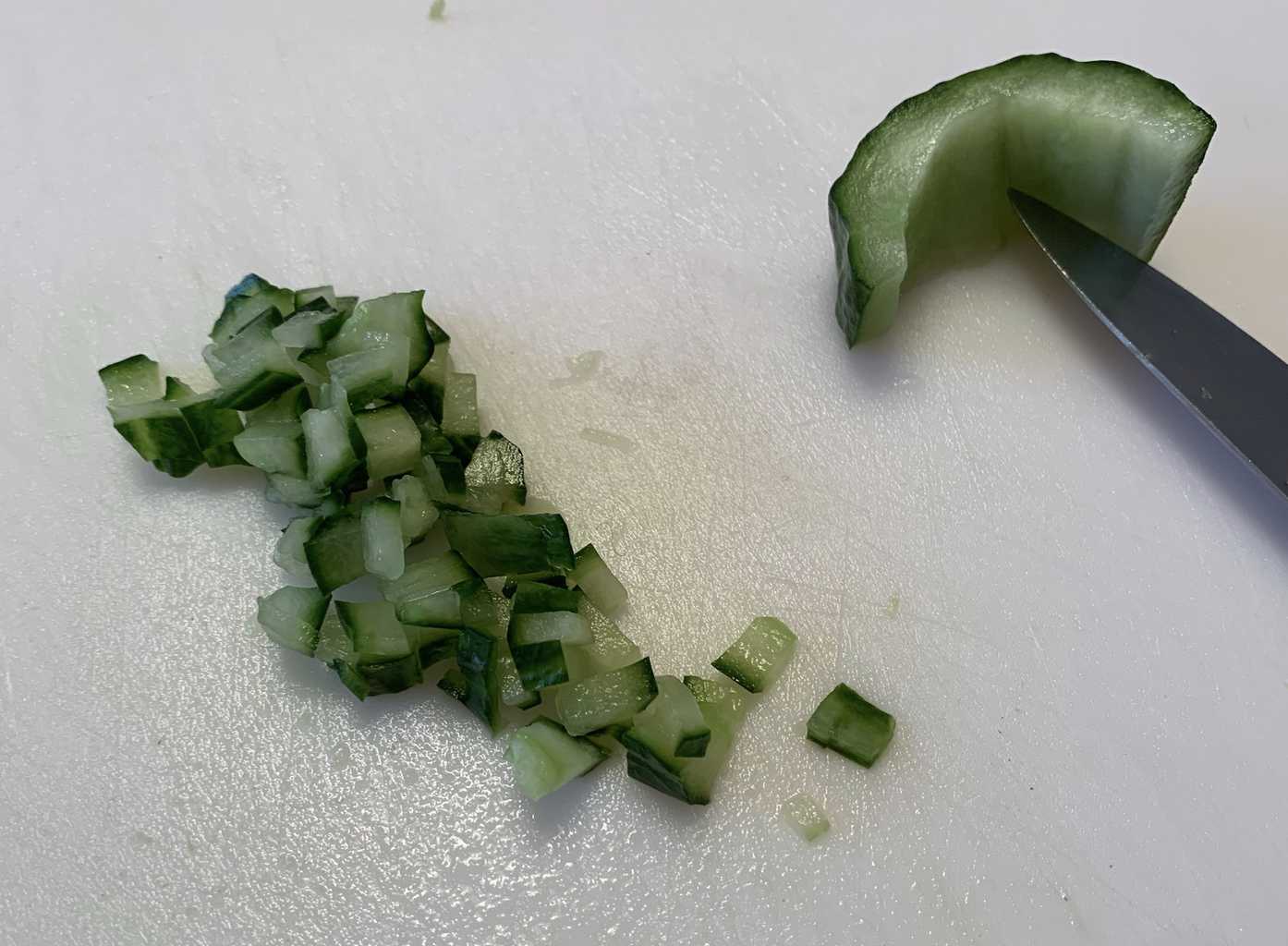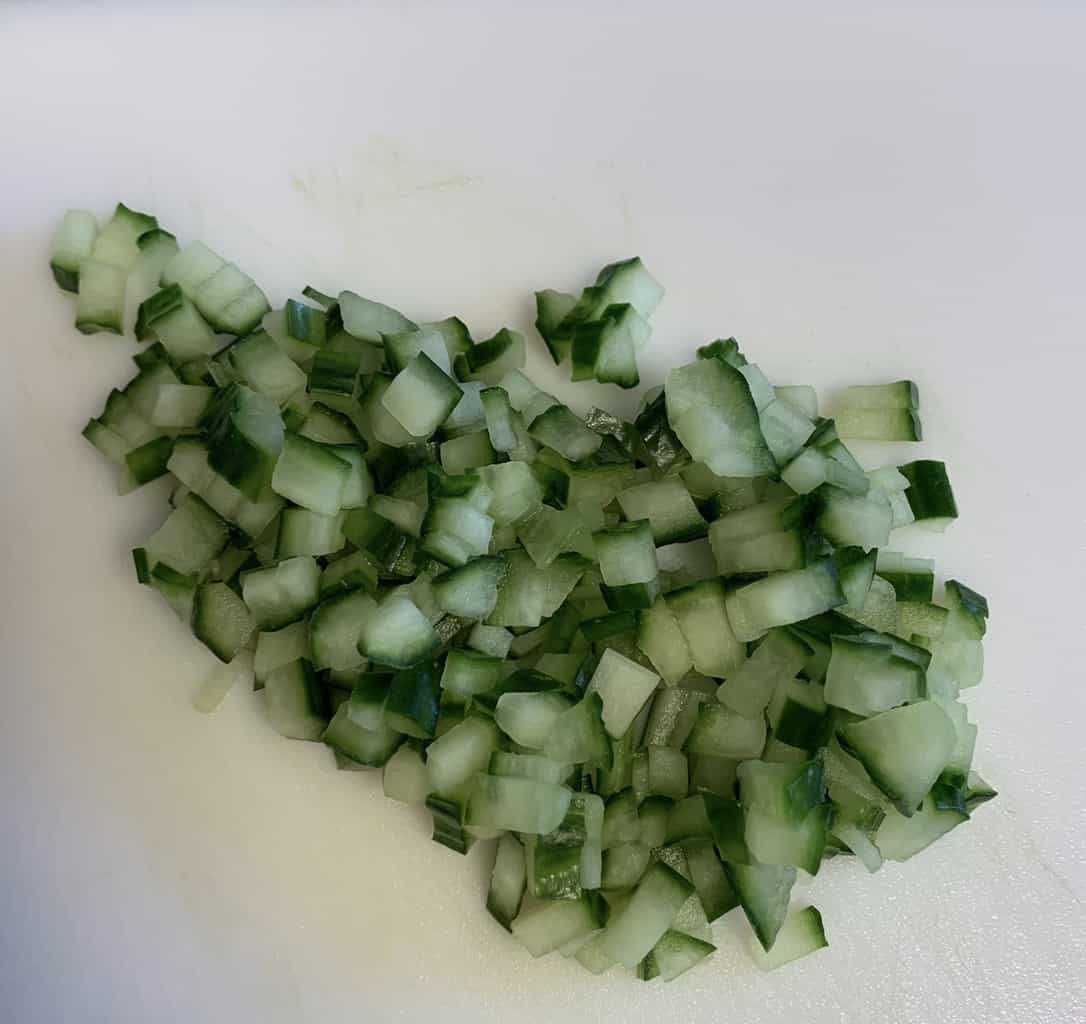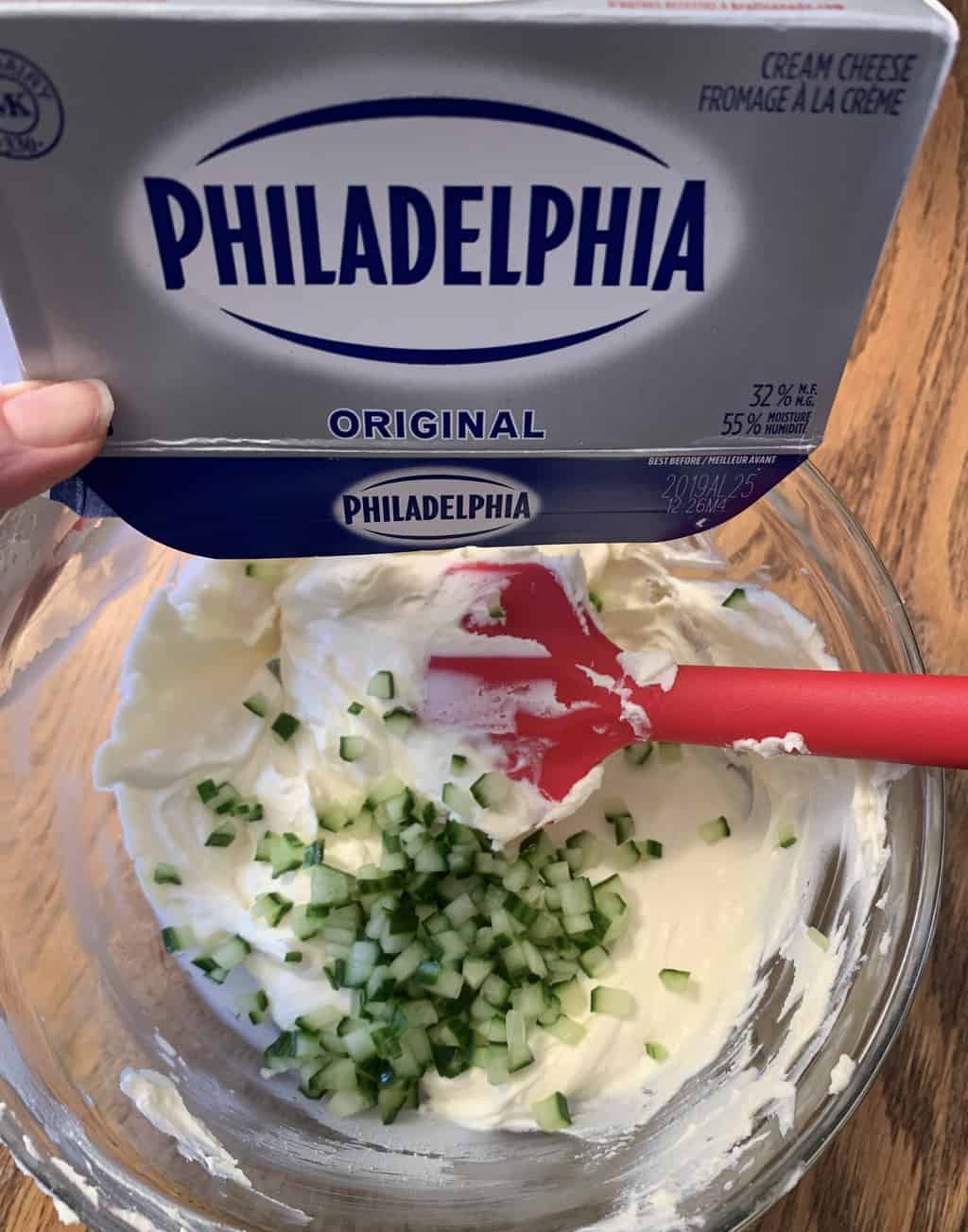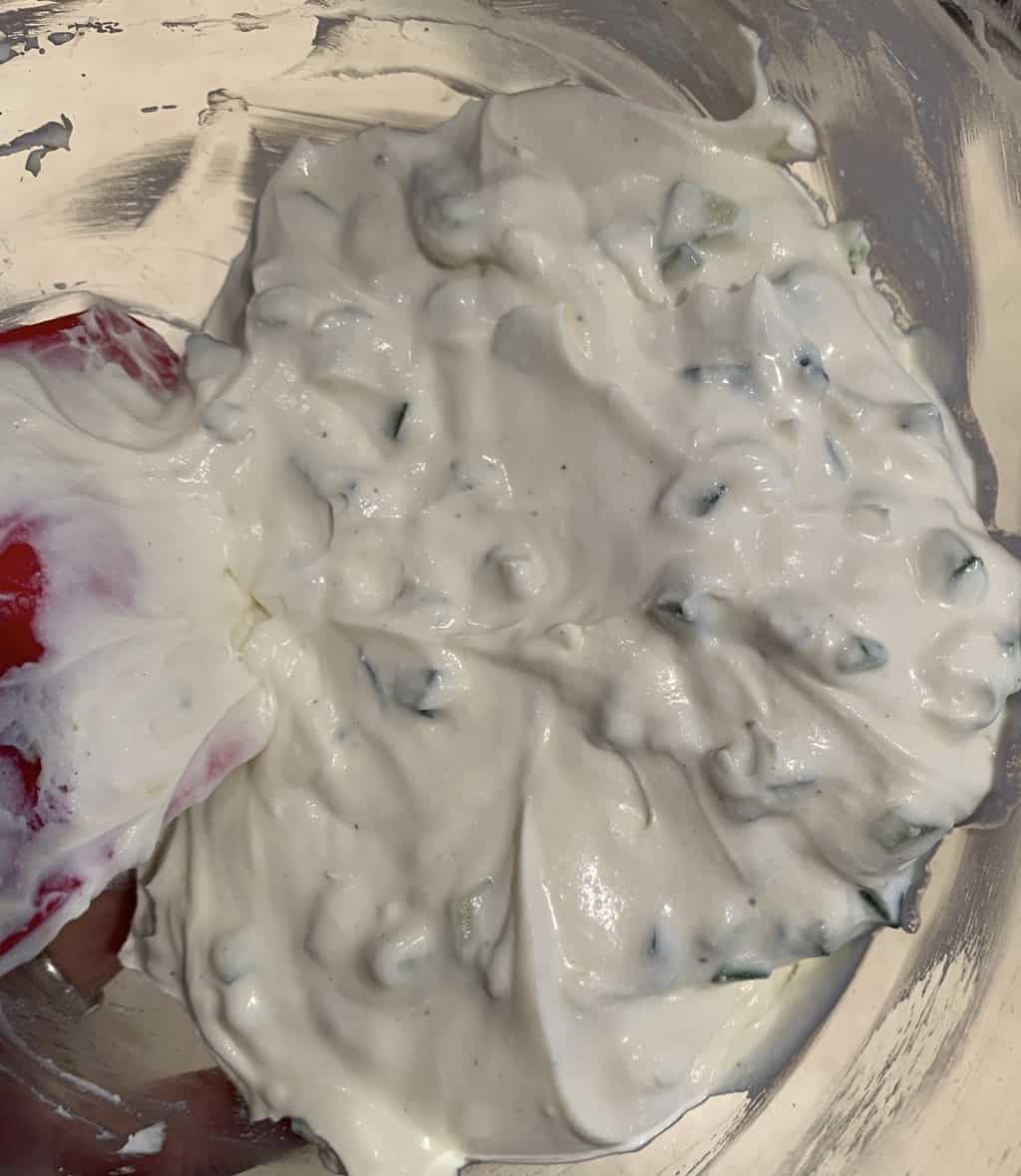 Directions:
Place cream cheese in a medium sized glass bowl and use a rubber spatula to cream it.
Add cucumber and milk and mix until creamy and the thickness you like.
Add a few splashes of Worcestershire and once again mix.
Serve immediately or if you refrigerate it, give it time to warm up. It gets firm in the fridge. If you find it's too firm after refrigerating, add a bit more milk or cream.
Do you have a favorite dip recipe you'd like to share? Any questions!? Let me know!