Absolutely amazing Costco potato chips!
Please note that this review was not paid for or sponsored by any third party. I purchased this product with my own money and the opinions in this review are strictly my own. I am not affiliated with Costco or any of its suppliers. I am just a fan of the company. I write these reviews to help my fellow shoppers.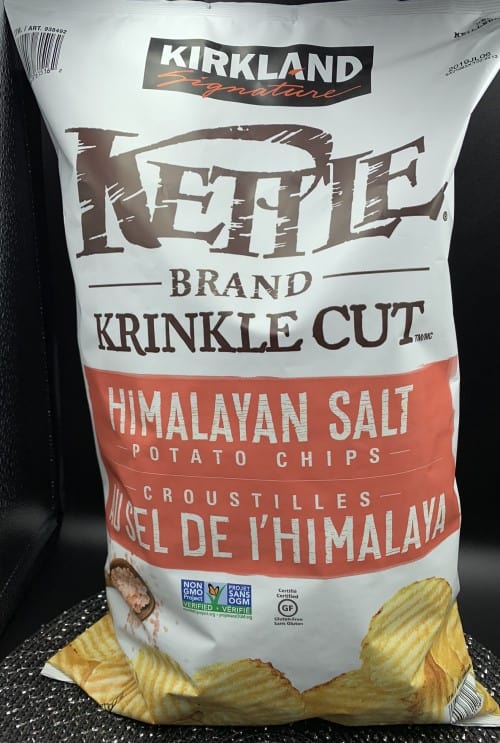 Last time we were at Costco I found Sean in the chip section putting this massive bag of potato chips into the cart. The idea of plain potato chips didn't have me very excited and neither did the size of the bag. I thought there's no way on earth we are ever going to eat that many potato chips. Sean assured me he would be sharing these with his friends at their recent Super Bowl party.
Taste
I needed to taste test these prior to them being devoured by 10 hungry, football loving men. Let's just say they tasted so good I made my husband fill a little Tupperware bowl of chips for me before he went to his party. They're everything a standard potato chip should be, thick, crispy, salty and very oily. Most chips I eat don't tend to leave a ton of grease/oil on my fingers but these sure did. You can't exactly taste the difference between the Himalayan Salt and regular salt but these just taste wonderful in general so if that's from the Himalayan salt then I like it. The difference between standard potato chips and kettle chips is how they are cooked. Basically kettle chips are made in smaller batches while standard potato chips are cooked on a continuous conveyor belt. Despite the chips being plain and me not really loving plain chips I found these to be quite tasty just on their own. However because of their krinkle cut and thickness, these make outstanding chips for dipping. My mom makes an amazing old school cucumber dip that would be phenomenal with these. I'm posting the recipe tomorrow!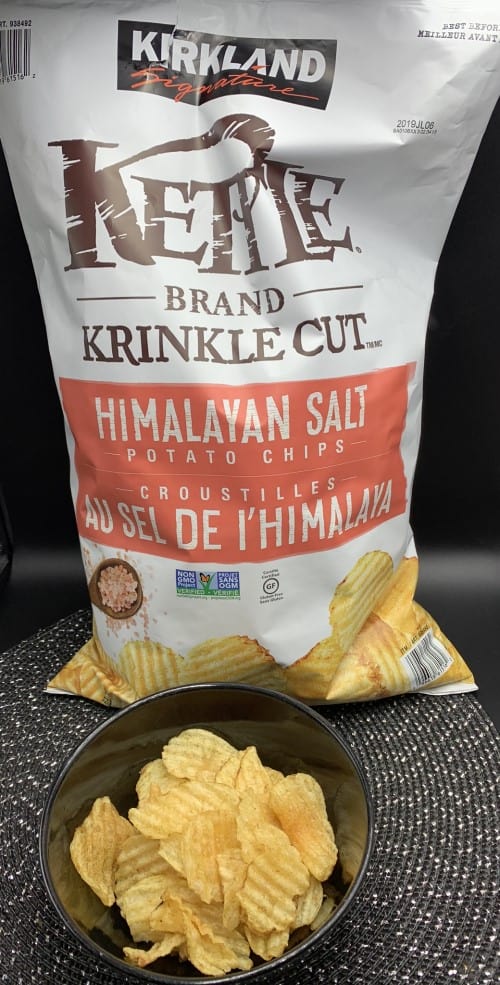 Cost
This big bag of Kettle Chips cost $6.49 Canadian not on sale. Pretty reasonable for such a large bag! I appreciated that the bag wasn't full of air and there were chips pretty much to the very top of the bag. You can probably get no-name standard potato chips for a little cheaper however you'd be sacrificing quality for cost.
Convenience
Potato chips are super convenient. They're generally a crowd pleaser and an easy item to bring to a party, barbecue or potluck. The only thing that would make these chips slightly more convenient would be if the bag was resealable.
Nutrition
These aren't the healthiest, let's just get that out of the way, 18 chips is 260 calories, 15 grams of fat, 190 mg of sodium three grams of fibre and four grams of protein. If you stick to just having 18 chips, a few chips honestly isn't going to sabotage your entire diet and make you gain five pounds instantly. If you eat three times the serving every day after work then you may find your weight going up.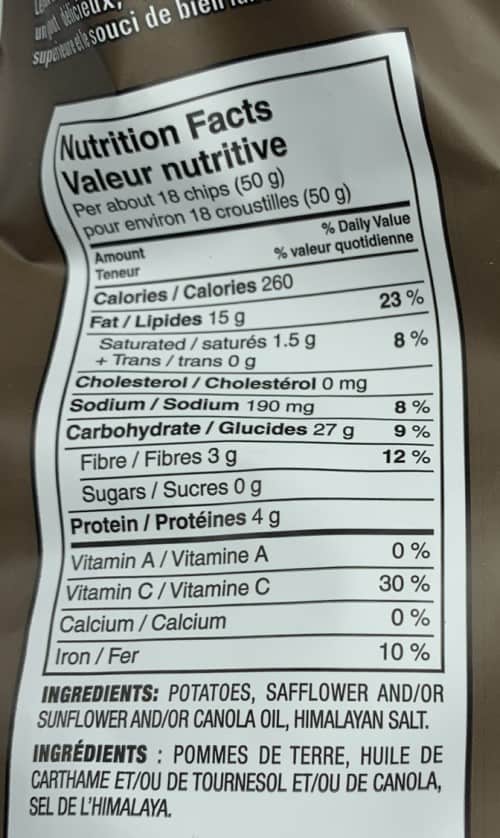 This is a huge bag so I feel like individuals who are hosting a party or barbecue or have a larger family would easily finish these off. They're delicious and perfect for dipping!
Taste: 9/10
Cost: 8/10
Convenience: 9/10
Nutrition: 2/10
What's your favorite dip to have with potato chips? Do you have a recipe?