I find it hard to find a really good plain potato chip, I tend to buy flavored ones because I find them much more exciting for my taste buds! The Costco Kirkland Signature Kettle Brand Krinkle Cut Himalayan Salt Potato Chips may not look like the most thrilling potato chip to buy, so do they have the crunch and flavor to compete with the other exciting chip options at Costco?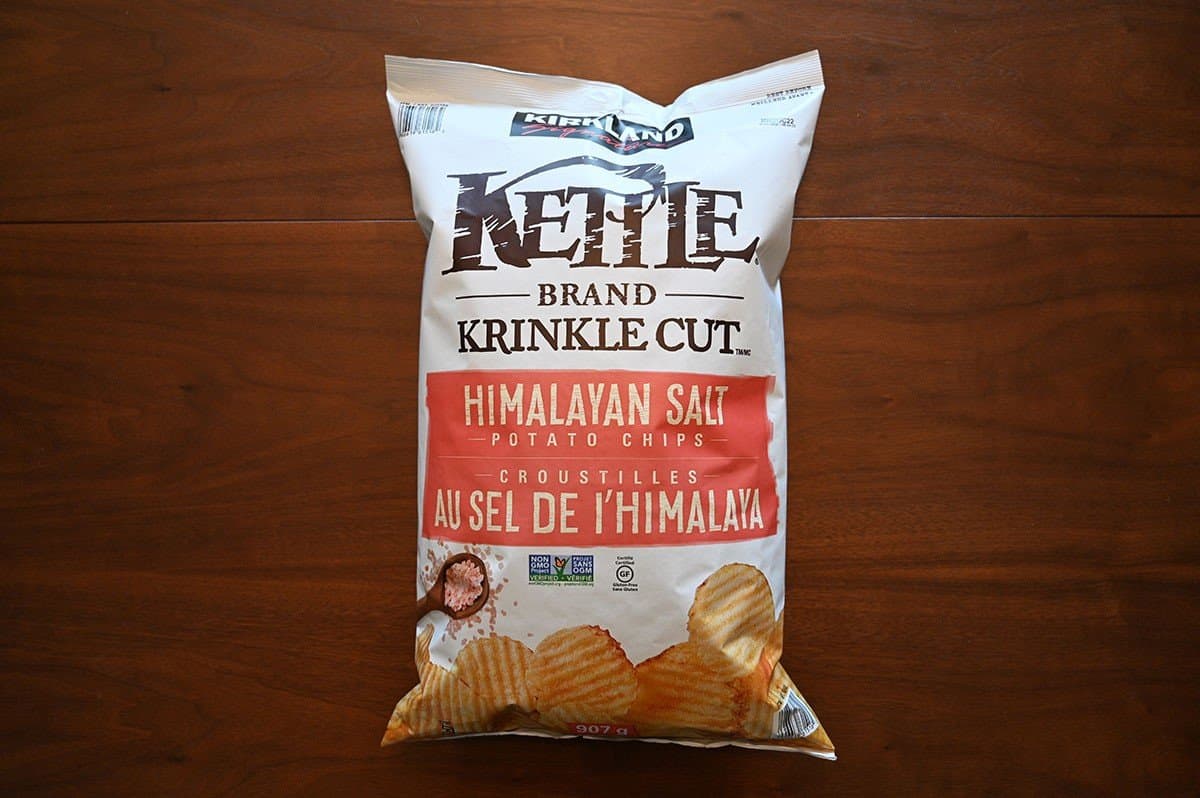 At a party or barbecue I always avoid the bowl of plain potato chips, they just don't excite me! Especially if there's no dip to go along with them. When my husband wanted to buy this massive bag of Costco Kirkland Signature Himalayan Salt Potato Chips I was pretty unimpressed. First, I didn't think there's any way we'd finish we the bag. Second, we both aren't really fans of plain potato chips.
Other chips from Costco I've reviewed are the Costco Delicious Snacks Sweet Maui Onion Potato Chips, Costco Miss Vickie's Spicy Dill Pickle Chips, Costco SoKusa Shrimp Chips, Costco Que Pasa Organic Tortilla Chips, Costco Kirkland Signature Sweet Potato Chips and the Costco Martin's Crispy Apple Chips.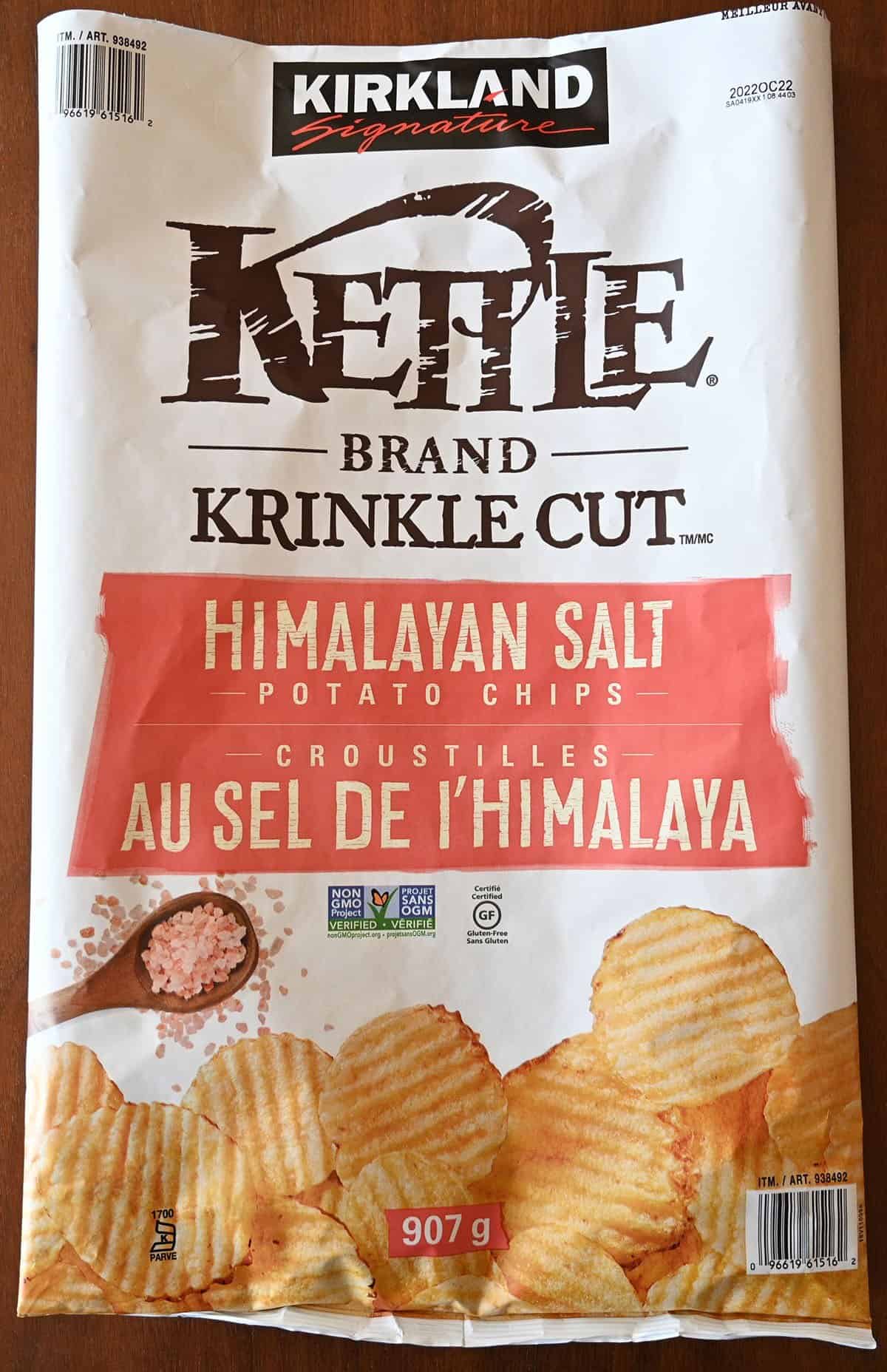 Location in Store
You can find these in the chip section at Costco, along the wall of the store. The item number is 938492.
Taste
The chips are surprisingly delicious. They're everything a standard potato chip should be, thick, crispy, salty and nice and oily. Most chips I eat don't tend to leave a mass amount of grease/oil on my fingers but these sure did.
You can't taste the difference between the Himalayan salt used and regular salt but these just taste great in general so if that's from the Himalayan salt then I like it. The difference between standard potato chips and kettle chips is how they are cooked.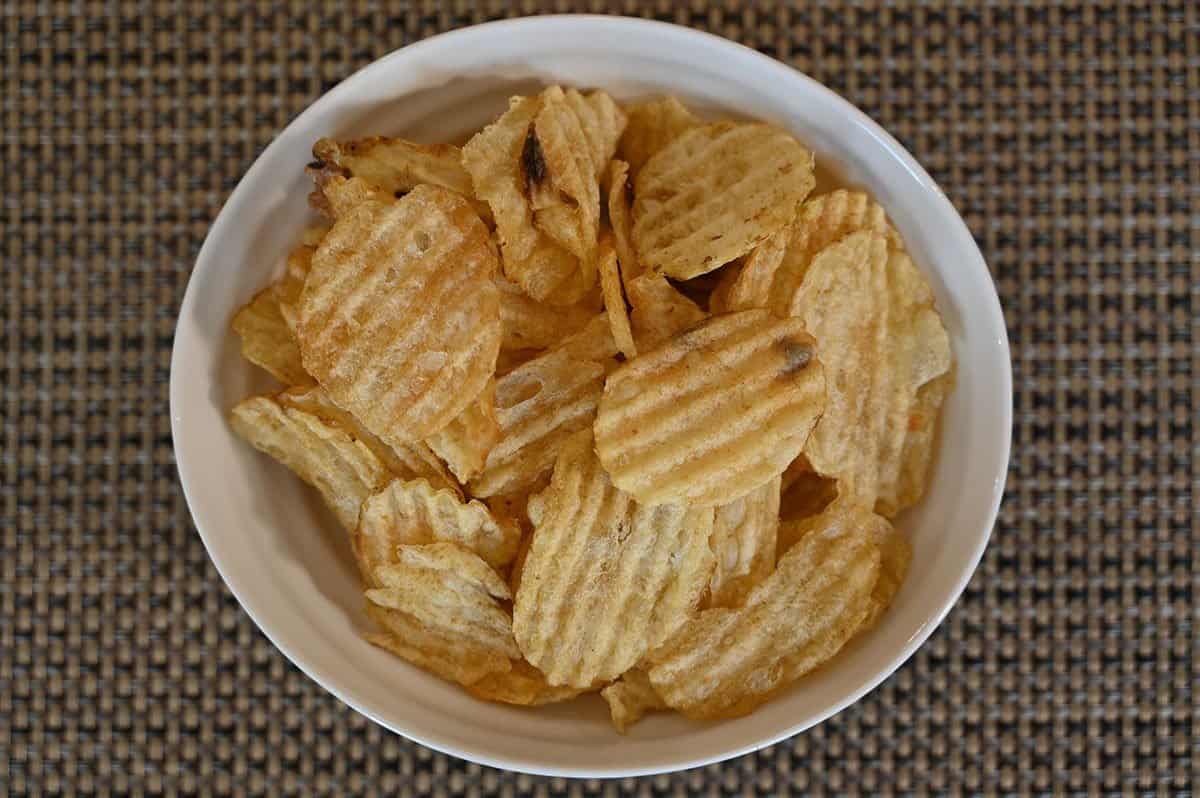 Kettle chips are made in smaller batches while standard potato chips are cooked on a continuous conveyor belt. Despite these Kettle Brand chips being plain I find these to be flavor just on their own!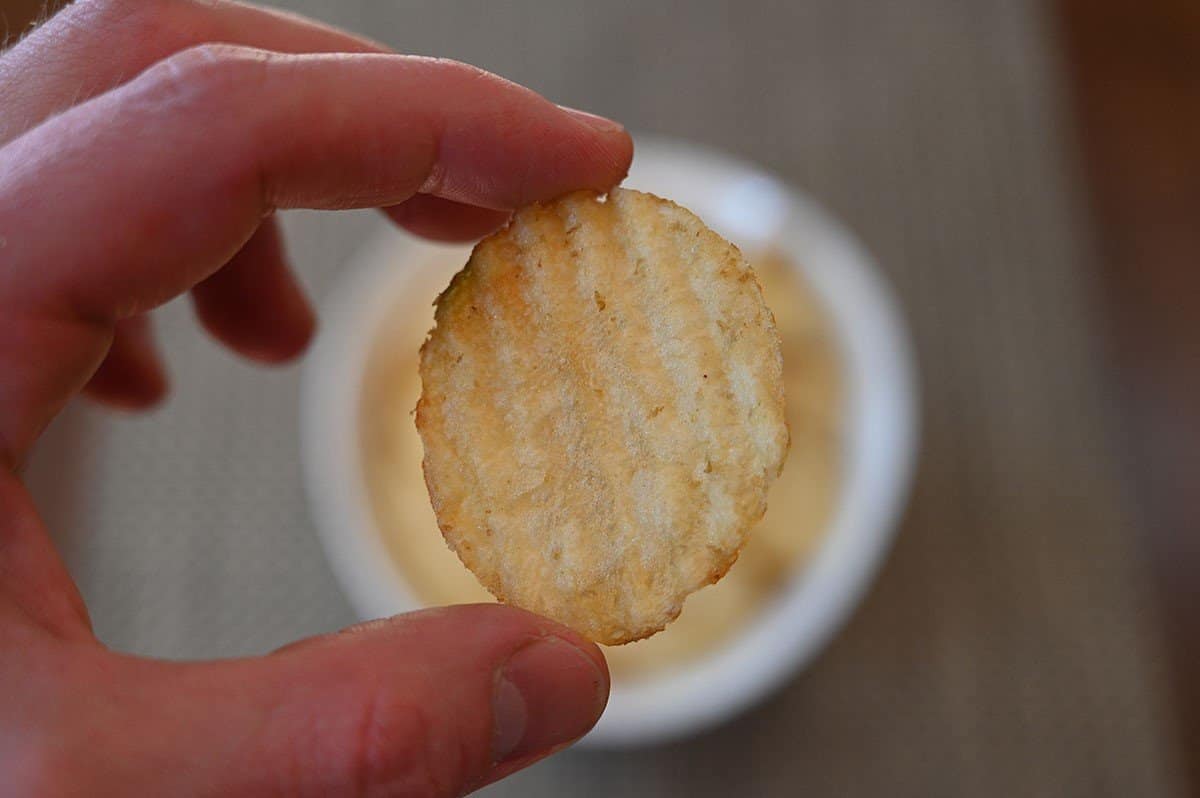 The texture is thick and crunchy, when combined with the krinkle cut shape the chips are perfect for dipping. My mom makes an amazing old school cucumber dip is phenomenal with these.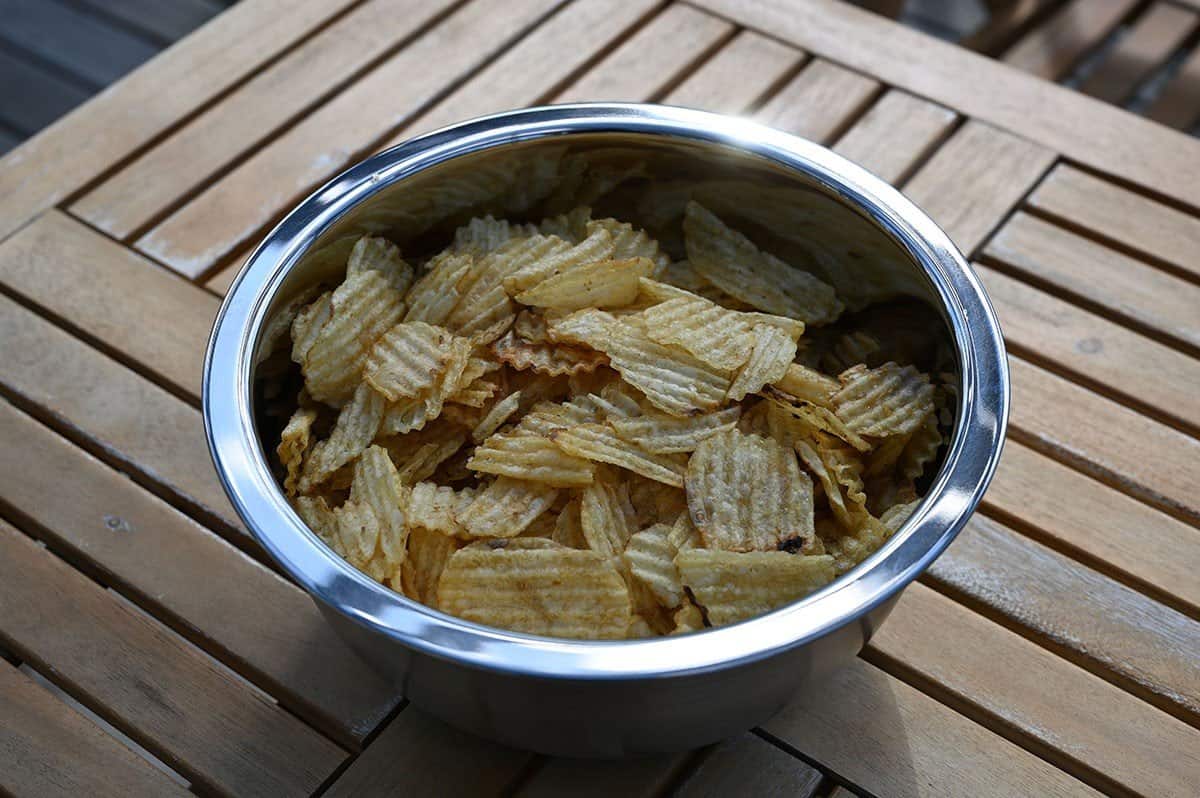 Cost
The 907 gram bags costs $6.99 Canadian at Costco, which isn't bad for a huge bag of potato chips!
Convenience
Chips in general are a convenient snack item. They're usually a crowd-pleaser and an easy item to bring to a party, barbecue or potluck. The natural flavor of the chips makes them versatile enough to pair with a variety of dips like the Costco La Terra Fina Queso Dip with Cheddar or the Rojo's Black Bean Six Layer Dip.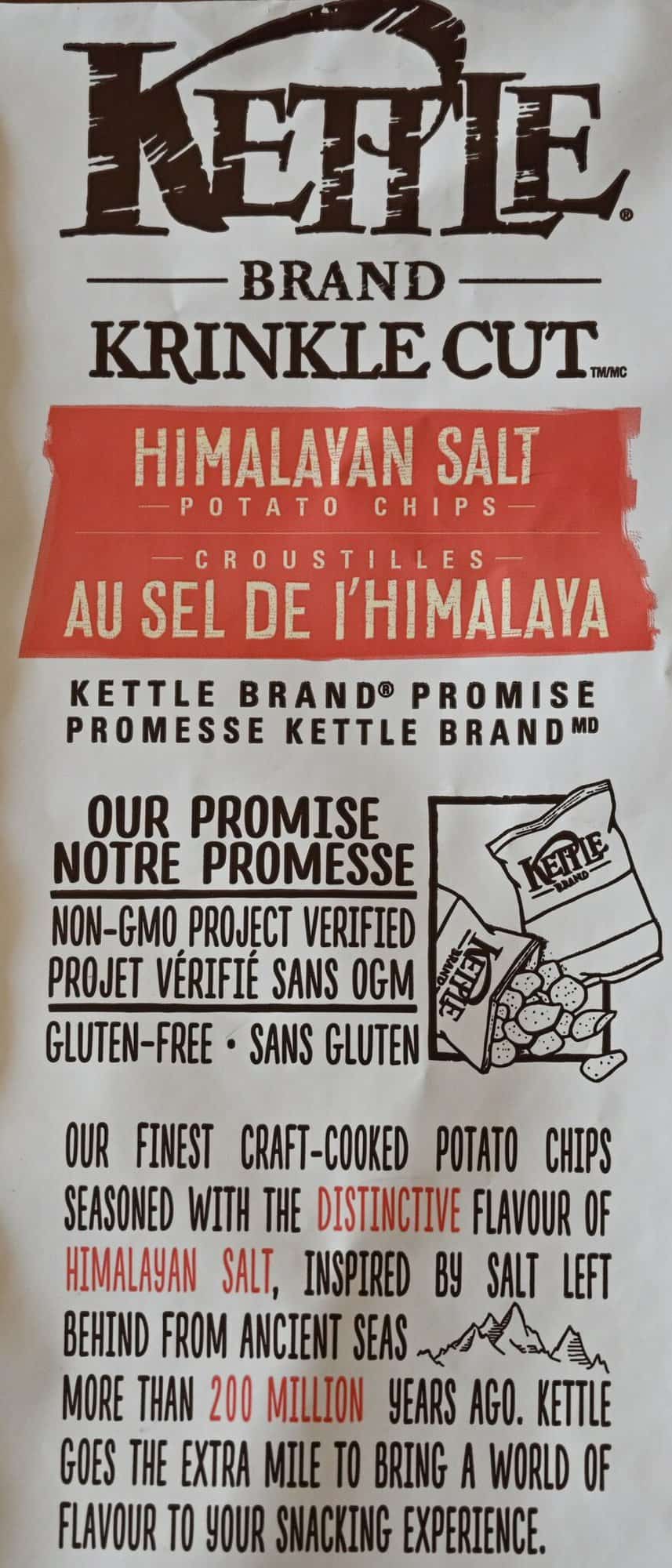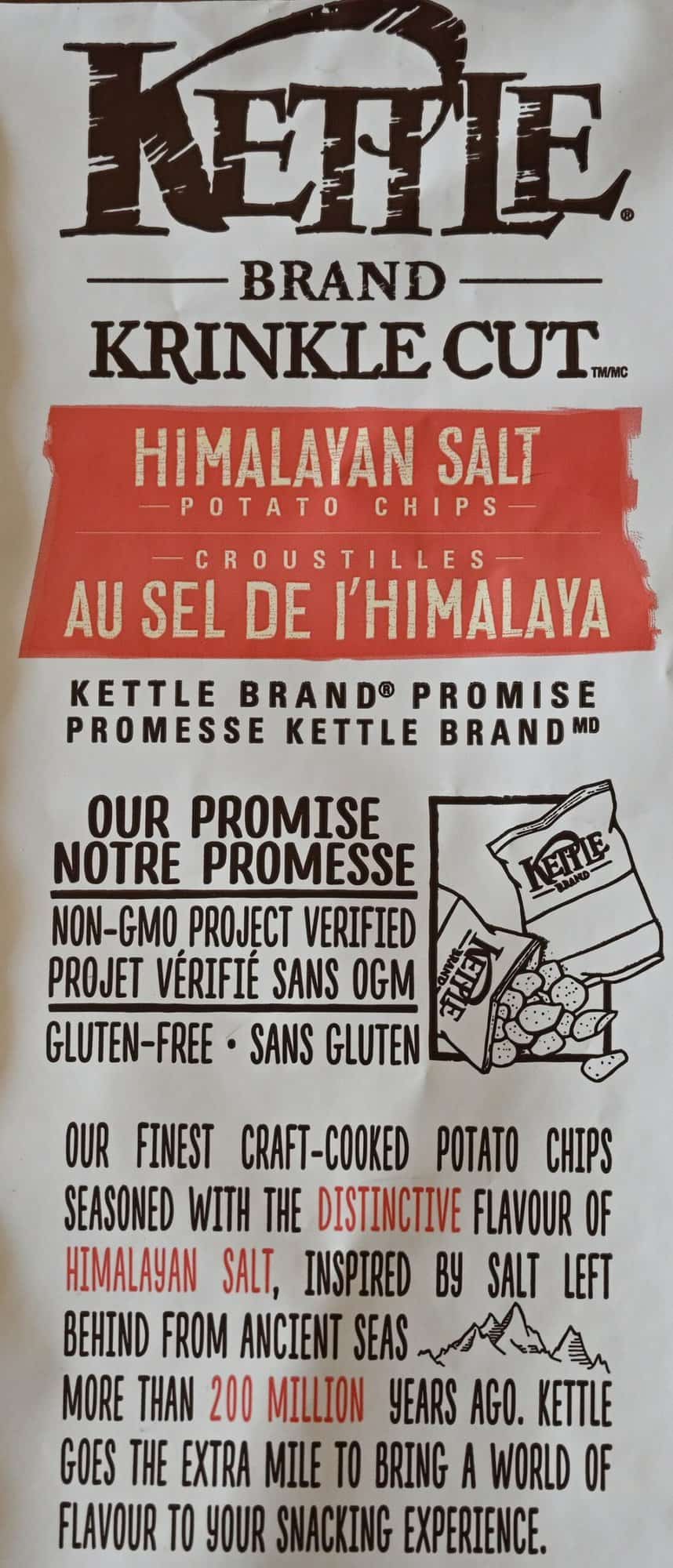 The only thing that would make these chips slightly more convenient would be if the bag was resealable. I like my chips fresh and it takes us a while to go through a bag. The best before date is about four months from the date the chips were purchased.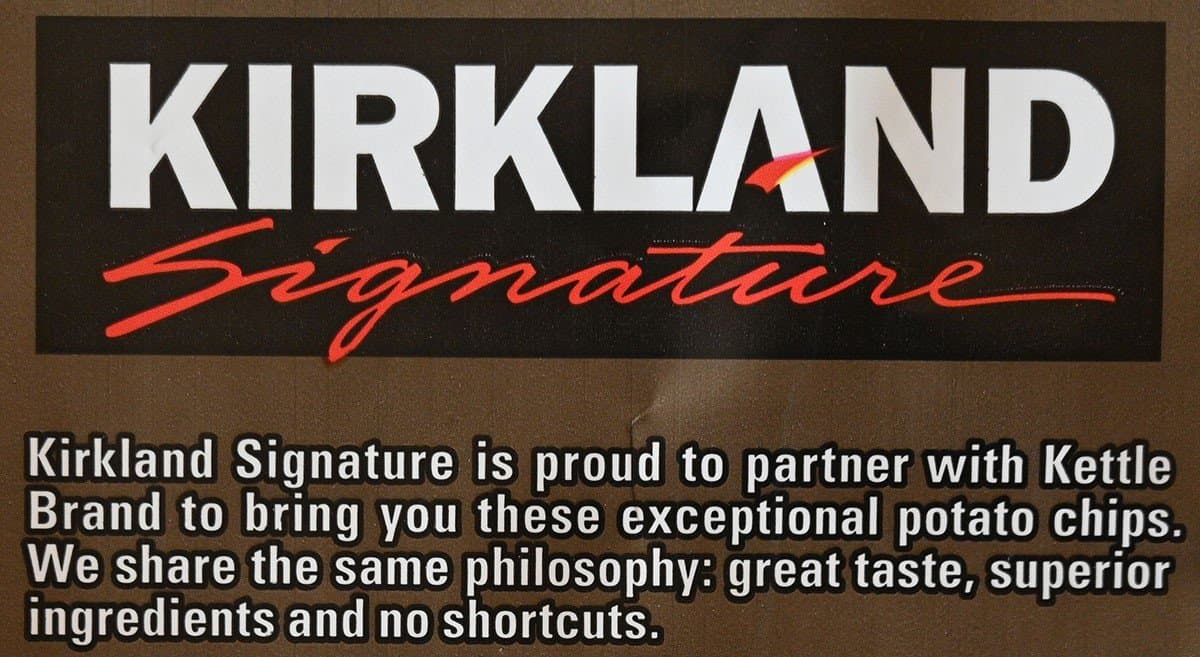 Nutrition
Calories
Let's get it out of the way, chips are not healthy! 16 chips is 250 calories, 15 grams of fat, 27 grams of carbohydrates, three grams of fibre, zero grams of sugar, four grams of protein and 200 mg of sodium.
If you stick to just having 16 chips, a few chips honestly isn't going to sabotage your entire diet and make you gain five pounds instantly. If you eat three times the serving every day after work then you may find your weight going up.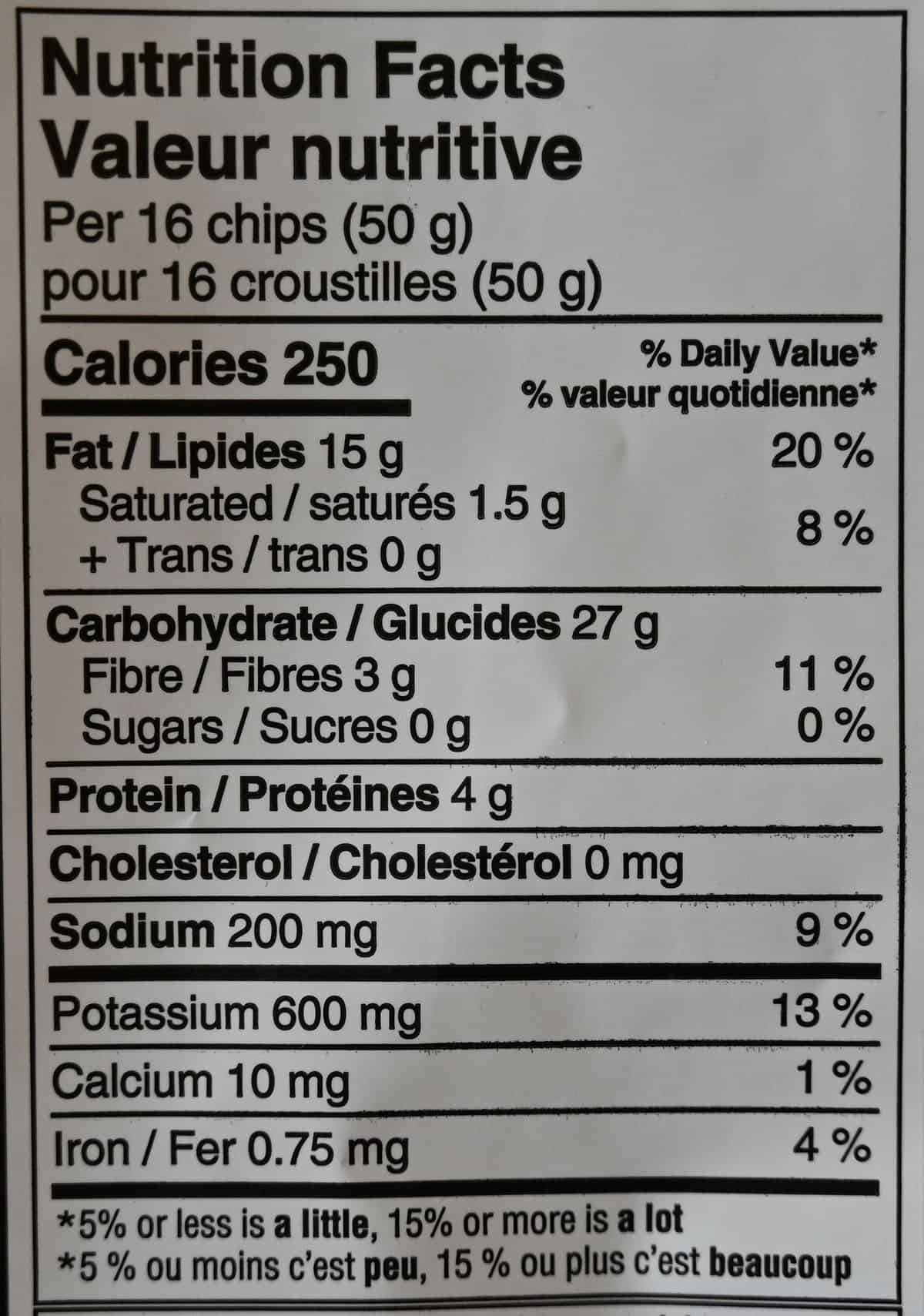 Ingredients
The ingredients list is short and sweet, which I love! Potatoes, oil and Himalayan salt. Costco Kirkland Signature Kettle Brand Krinkle Cut Himalayan Salt Potato Chips are gluten-free as well as non GMO.
Many individuals believe Himalayan salt is healthier than table salt because it loaded with minerals. After some google reading it's really just speculation and there aren't any studies proving the health benefits.

Scoring
Taste: 9/10
Cost: 8/10
Convenience: 10/10
Nutrition: 2/10
Overall
Must buy!
Although the Costco krinkle cut potato chips are plain and seem not very exciting, they're actually really tasty and a good staple potato chip to have in the pantry.
Have you tried these? What did you think?
---
Please note that this review was not paid for or sponsored by any third party. This product was purchased by Costcuisine for the purpose of producing this review. The opinions in this review are strictly those of Costcuisine. Costcuisine is not affiliated with Costco or any of its suppliers. In the event that Costcuisine receives compensation for a post from the manufacturer of a product or some other third party, the arrangement will be clearly disclosed (including where the manufacturer of a product provides Costcuisine with a free sample of the product).