Delicious healthier lasagna all made in one pan!
Please note that this review/recipe was not paid for or sponsored by any third party. The opinions in this review are strictly my own. I am not affiliated with Costco or any of its suppliers. I am just a fan of the company. I write these honest reviews to help my fellow shoppers.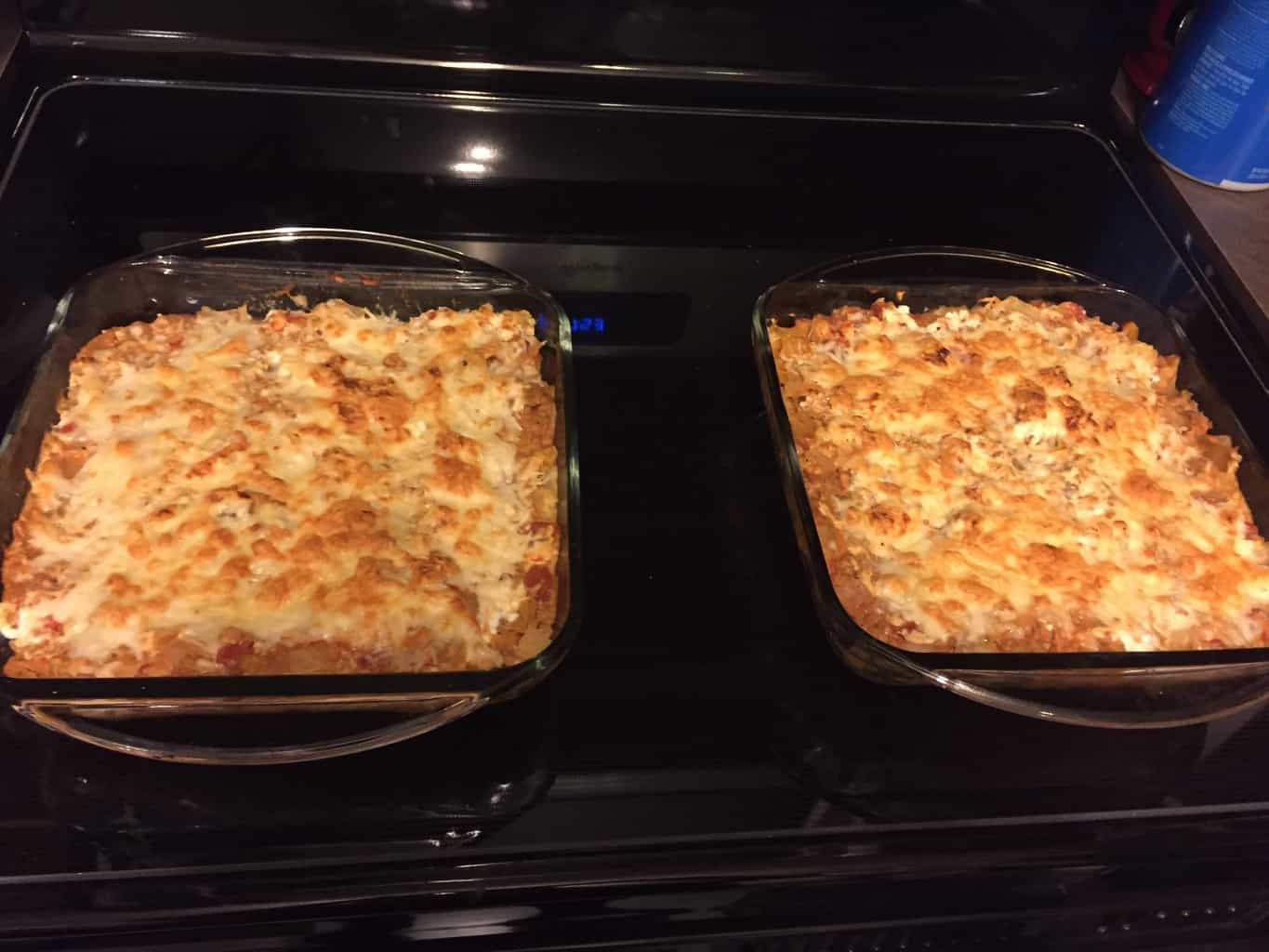 First, check out my review for Kirkland Ground Turkey!
Comfort food to me is lasagna and garlic toast. Mmm mm mm! My fave. Here is my recipe for one pan lasagna using Kirkland brand ground turkey. It's title is "one pan" but I am always super paranoid of putting my pan in the over even though it says it can handle heat up to 500 degrees. I just literally pour the contents of my pan into my glass Pyrex dishes as it's easier for me to store leftovers that way. You need a large skillet or pan to make this, at least 12 inches. This will make one 9×13 inch lasagna or two 8×8 inch lasagnas.
Ingredients:
1 tablespoon Kirland brand extra virgin olive oil
2 packages (1 lb) of Kirkland brand ground turkey
1 box of lasagna noodles (about 14 noodles).
1 large yellow onion
2 28oz cans of diced tomatoes
1 teaspoon minced garlic
1/2 teaspoon salt
2 teaspoons Italian seasoning
1/2 teaspoon crushed red chili flakes
3/4 cup ricotta cheese (low fat is fine)
1/2 cup parmesan cheese
3/4 cup shredded mozzarella cheese
Add olive oil, garlic, onion, salt, Italian seasoning and crushed flakes to skillet over medium heat. Cook until onion is soft, about 5 minutes.
Add ground turkey to skillet, cook and break up until brown and drain excess fat if possible.
Open box of noodles and break the noodles up into smaller pieces. You do not have to be exact with your pieces, I just roughly break them and then scatter them over top of your ground turkey.
Immediately pour 2 cans of tomatoes over the noodles that you just scattered over the turkey.
Cover skillet or pan with lid and cook on medium high, stirring every minute or two until the noodles are soft and tender to your liking. This takes about 20 minutes. Preheat your broiler while your noodles are softening.
Once the noodles are cooked, remove the pan from heat, add half of your cheeses and stir them into the lasagna.
This is where you can either transfer the lasagna mix to a glass baking dish or you can cook in your skillet. Whatever you choose, spread the remaining ricotta over the top with the back of a spoon and sprinkle the remaining cheese over top.
Broil until it's done to your liking. Serve with fresh basil and more chili flakes!
Enjoy! Let me know if there are any questions!